Enjoy a hodgepodge of 50 found photos and other ephemera featuring ladies and gents cutting a rug back in the late 1960s through the 70s.  Some are a tad strange, some  demand explanation, but all are an interesting look at folks having a good time in decades past.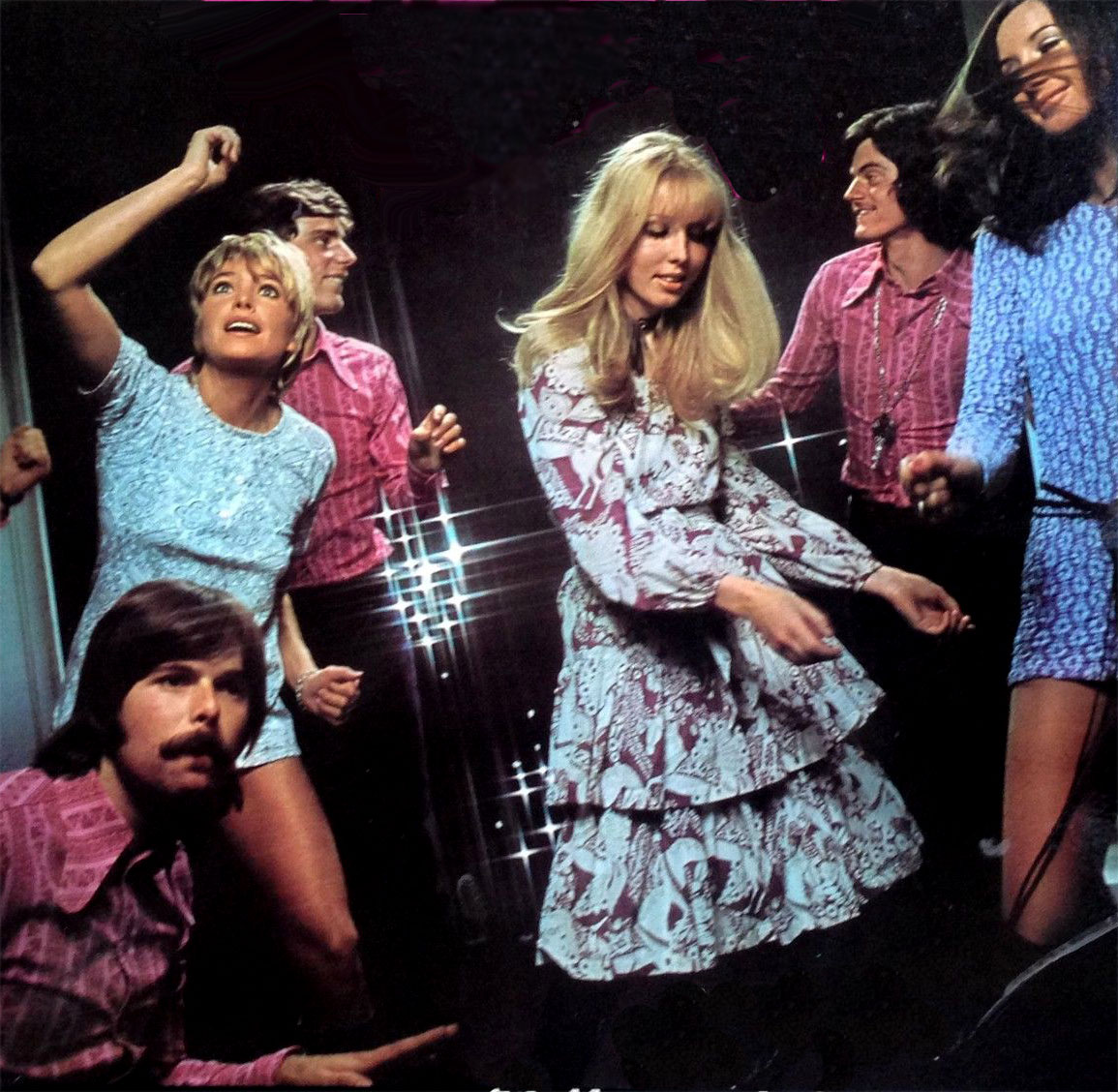 (1) It looks like every single person is dancing to a different song.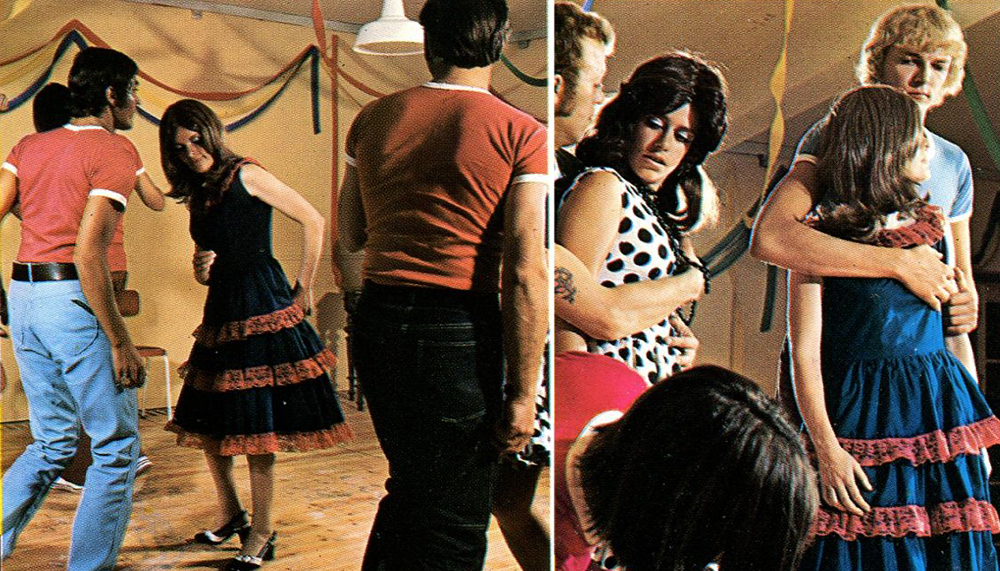 (2) There something just a little bit "off" about this dance.  I think I'd have to sit this one out.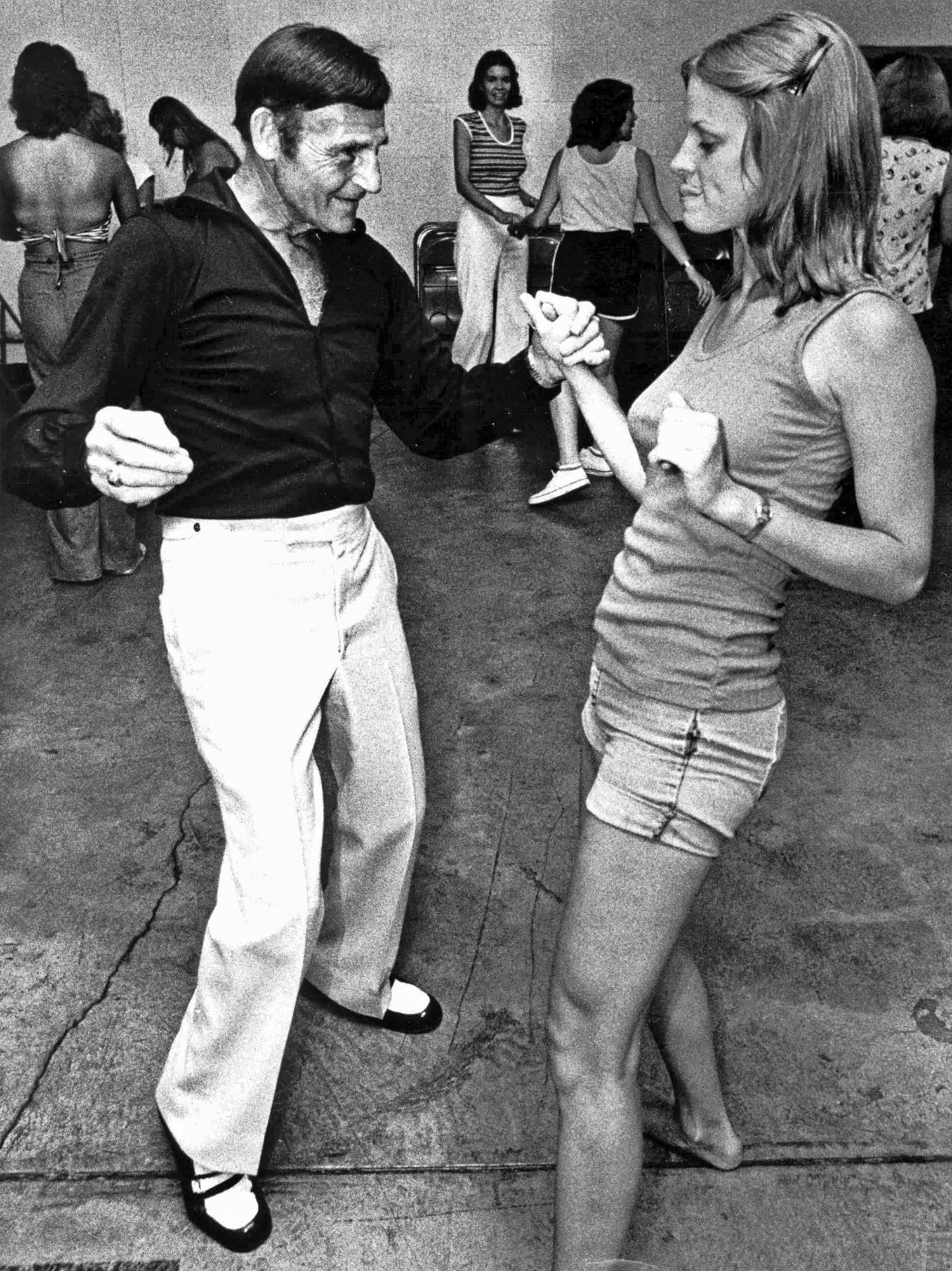 (3) That moment when you get assigned a dance partner, and he's the creepiest guy in the room.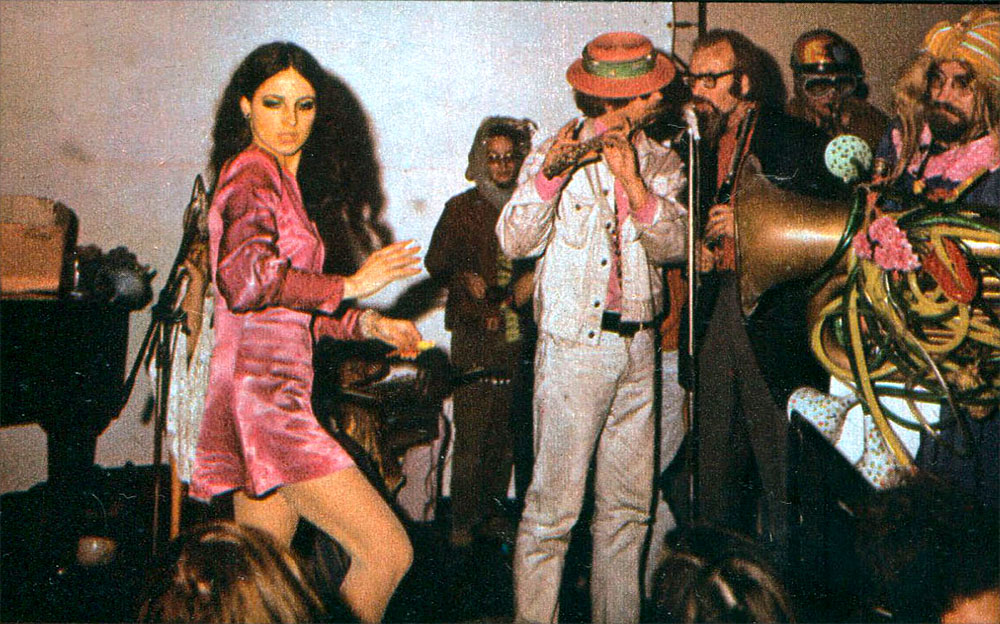 (4) Club Paradiso in Amsterdam, 1969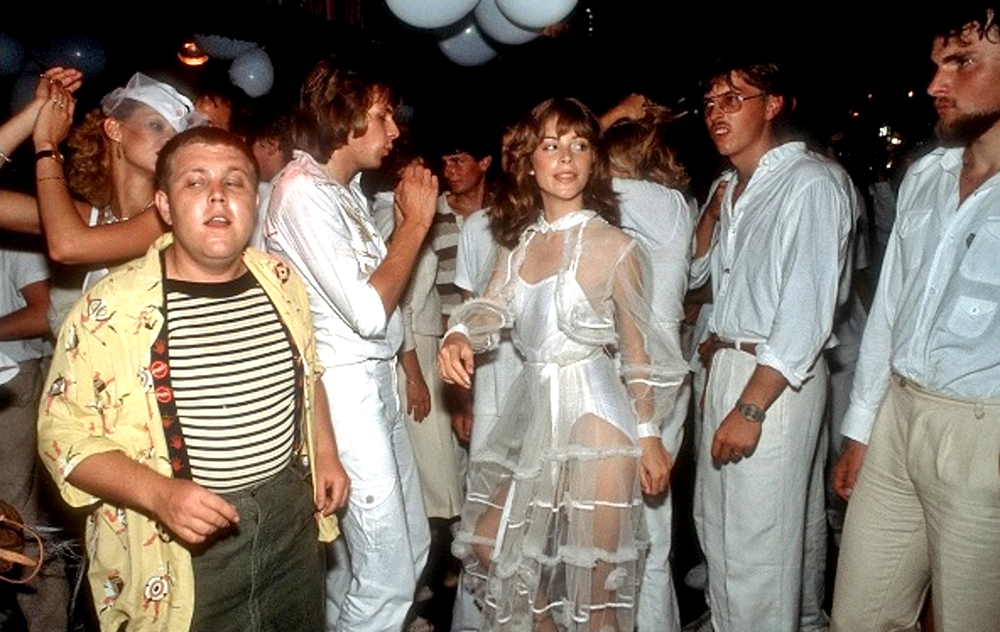 (5) A 1978 dance party, featuring sexy disco dollies, white-shirted studs… and a lone sweaty guy who doesn't belong.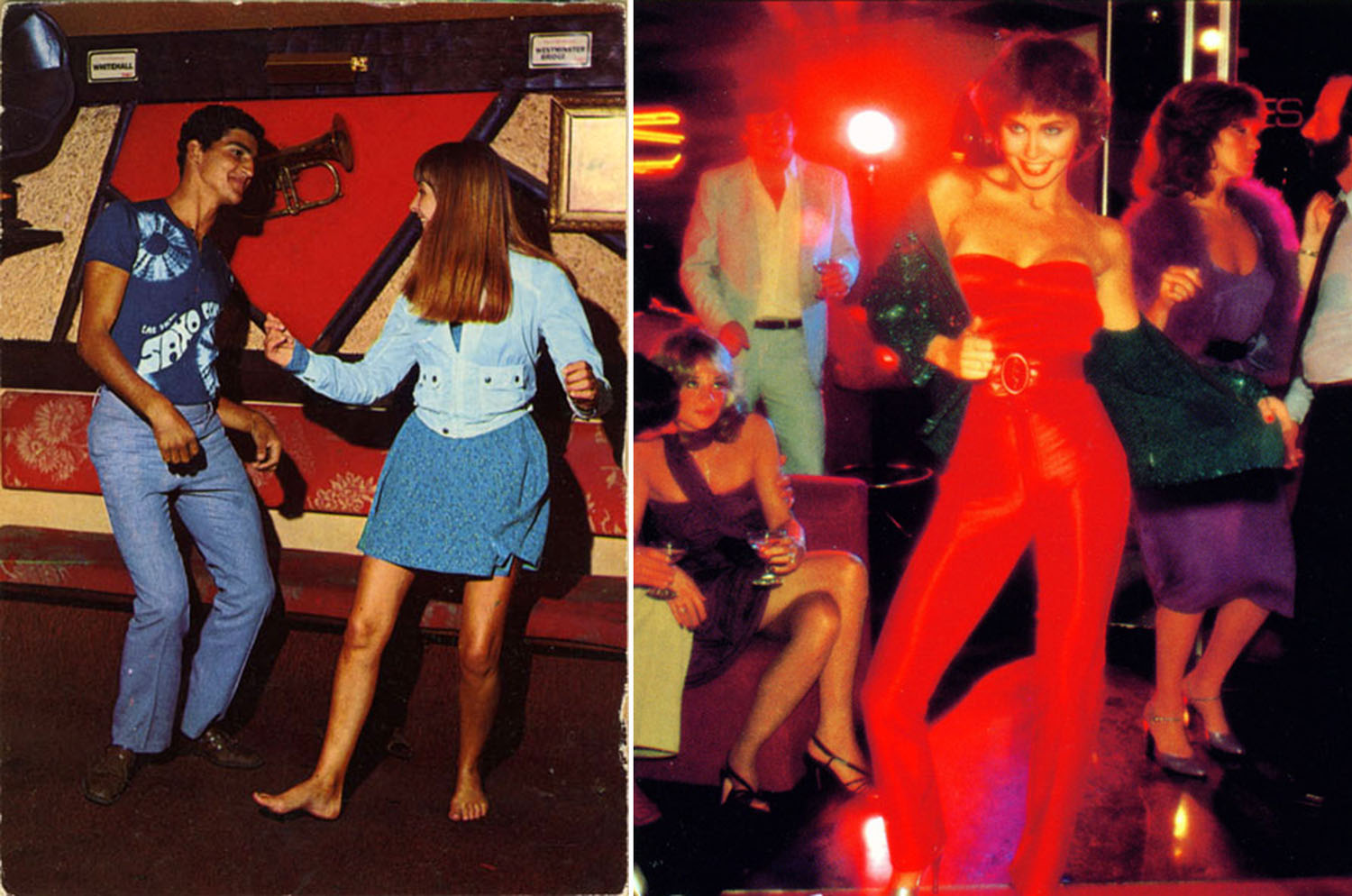 (6) A couple teens awkwardly cutting a rug, while (7) our lady in red spandex is about to show this disco how it's done.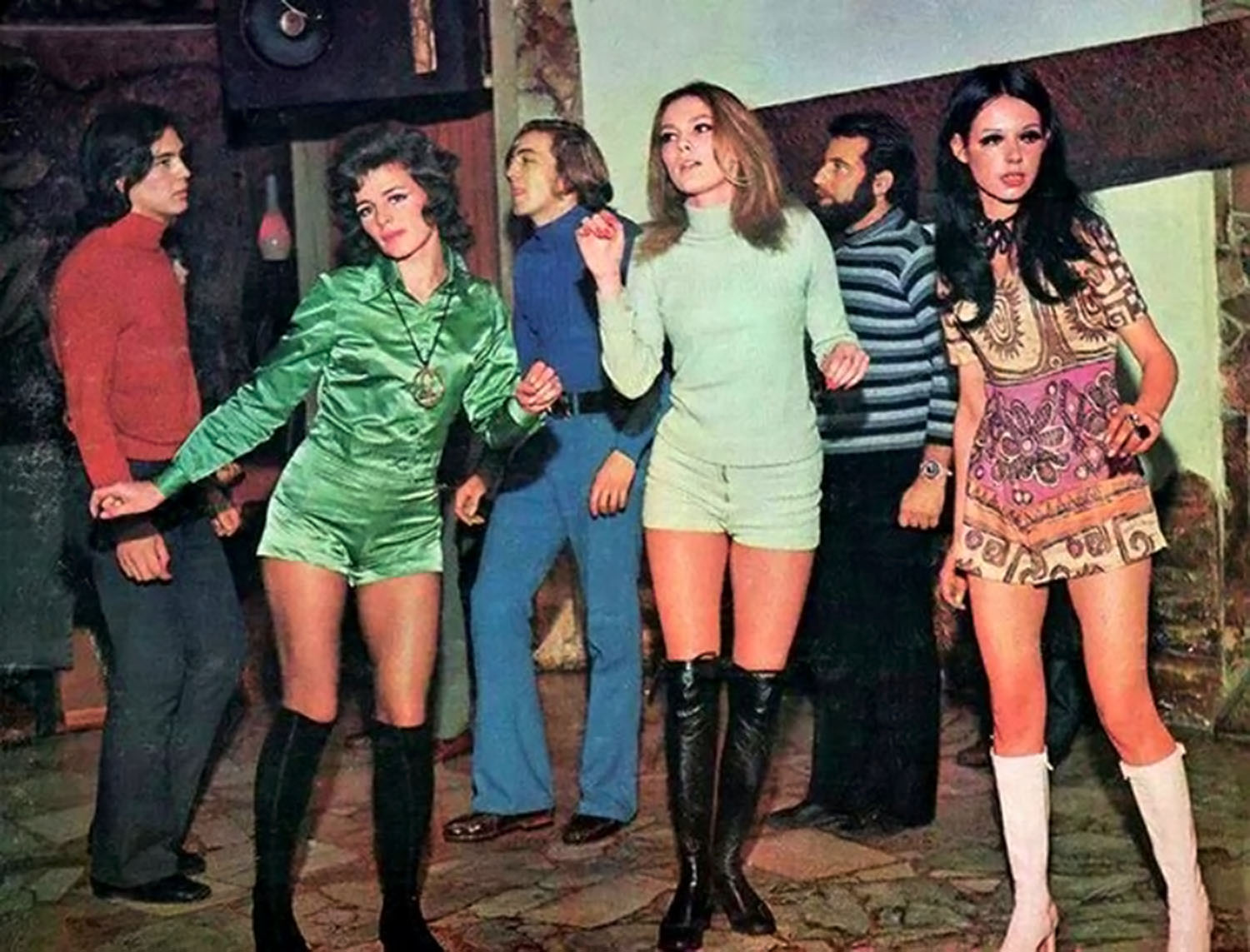 (8) In da club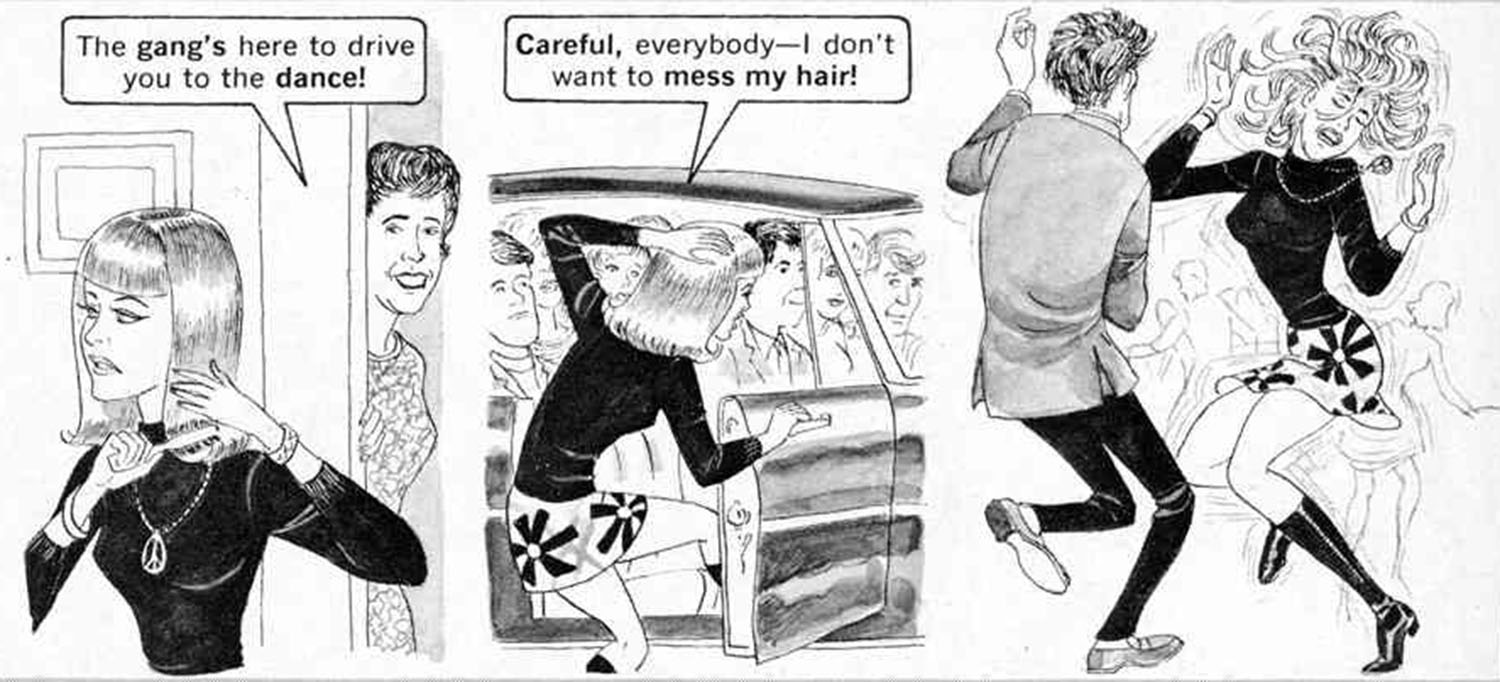 A little dance humor courtesy MAD Magazine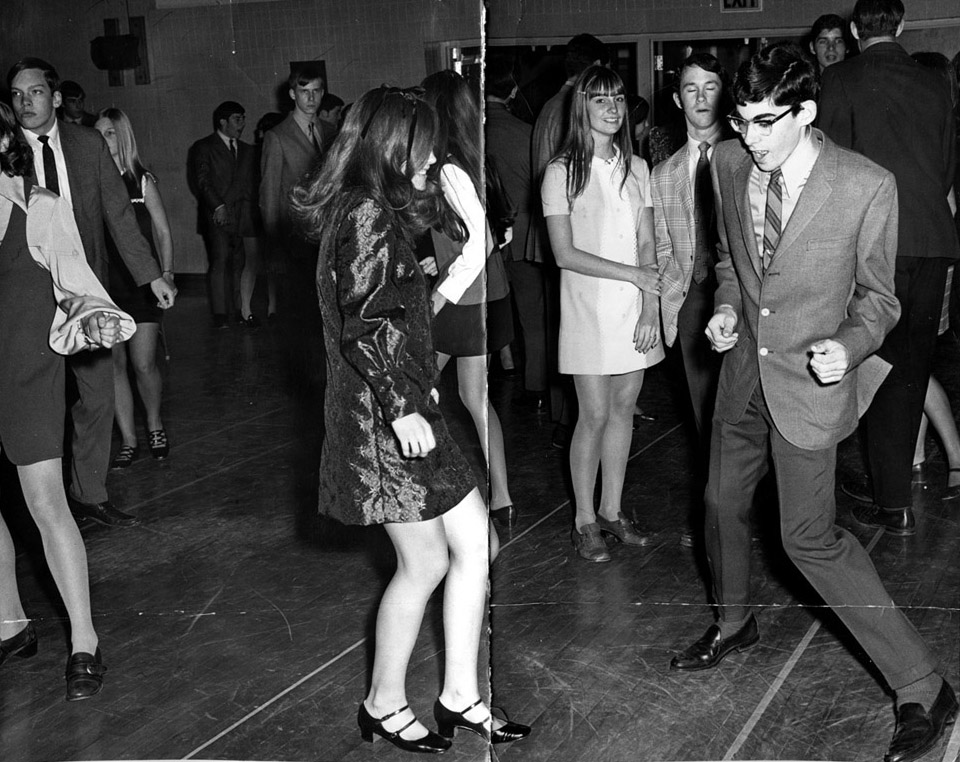 (9) A torn (but mended) old photo of a school dance.  For more like this see: Teens Behaving Awkwardly: A Look at the 1970s High School Dance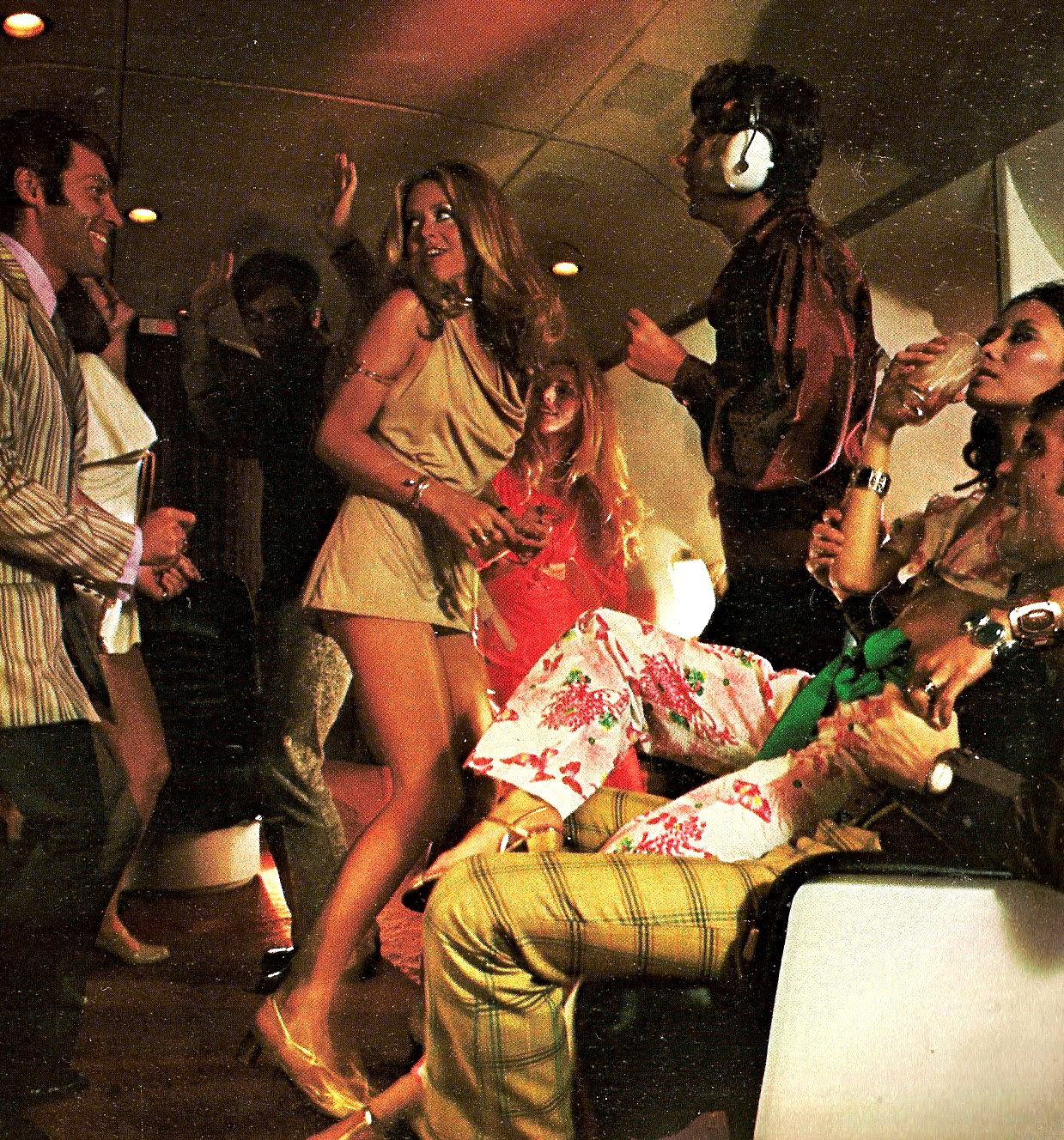 (10) Doesn't it sometimes seem like the seventies were one big party for adults?  I know it isn't true, but damn they looked like they were having a good time back then.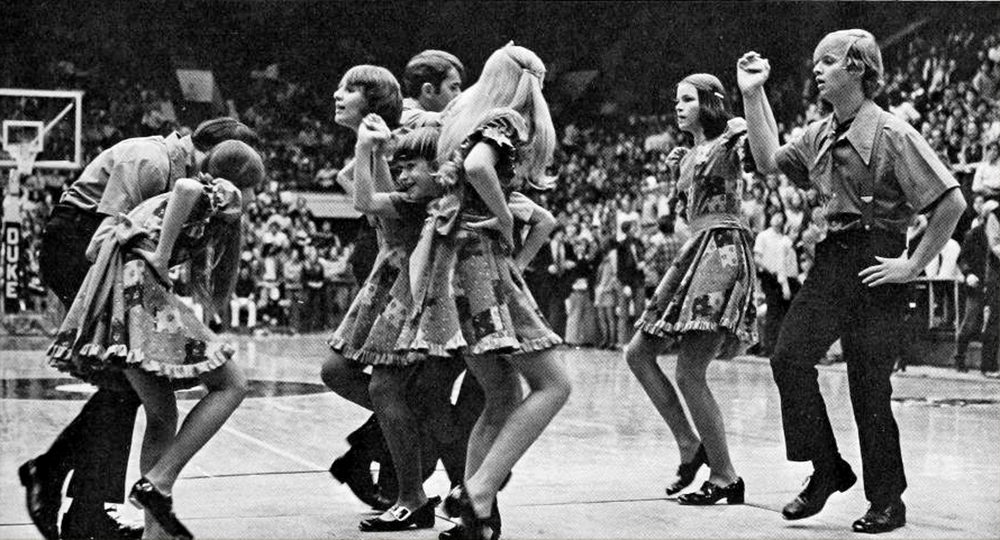 (11) Looks like a dance competition in the school gym; take a look at the size of that guy's shirt collar.  If he jumps up, he may stay airborne.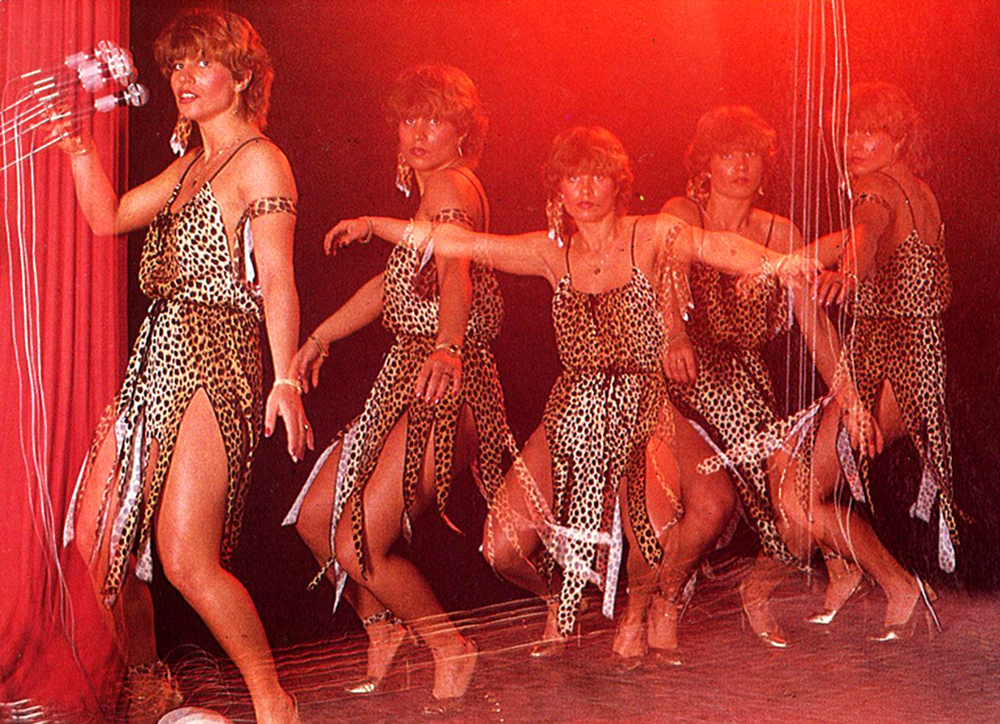 (12) They loved their multiple exposure photography in those days.  For more see: Vinyl Over-Exposed: The Awful Multi-Exposure Album Cover Trend of the 1960s-70s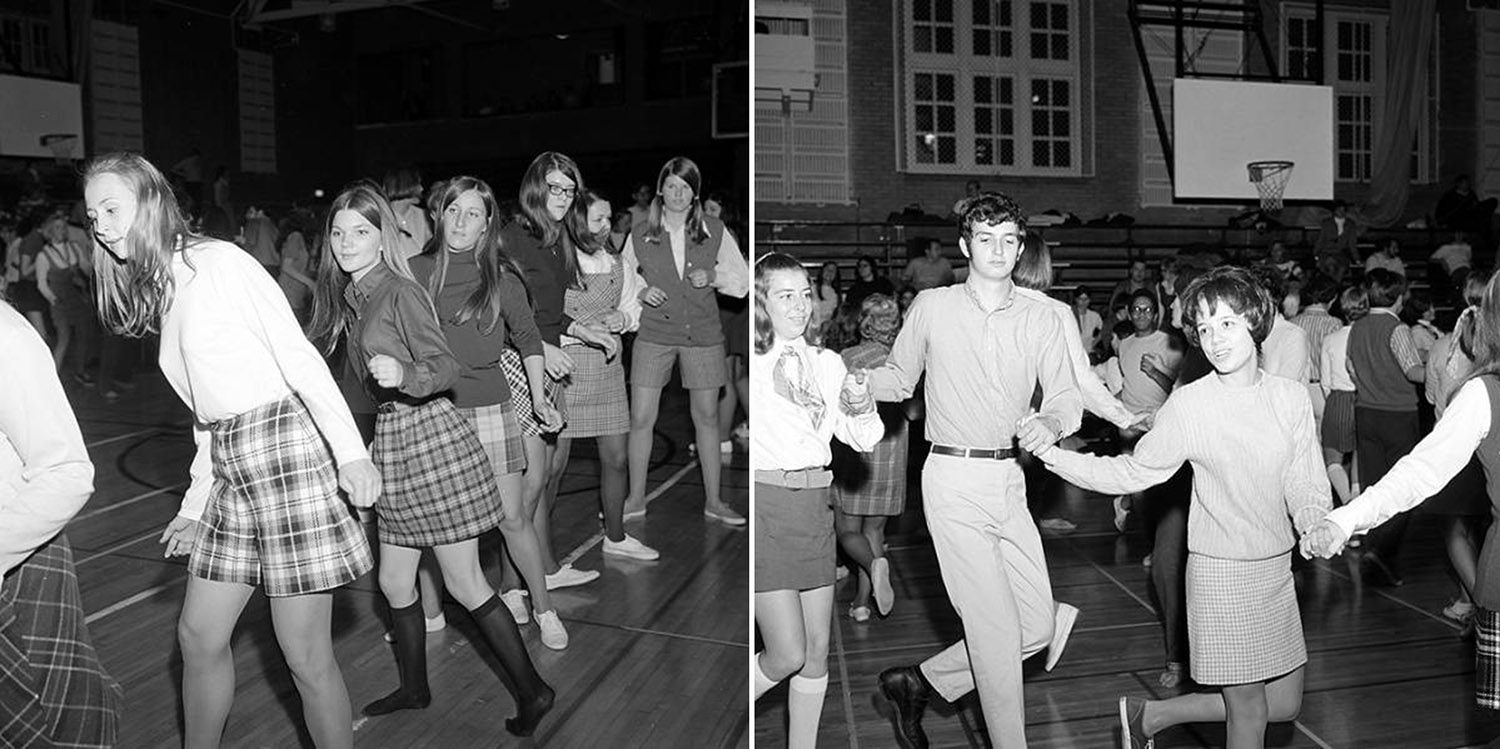 (13) White people dancing – not always a pretty sight.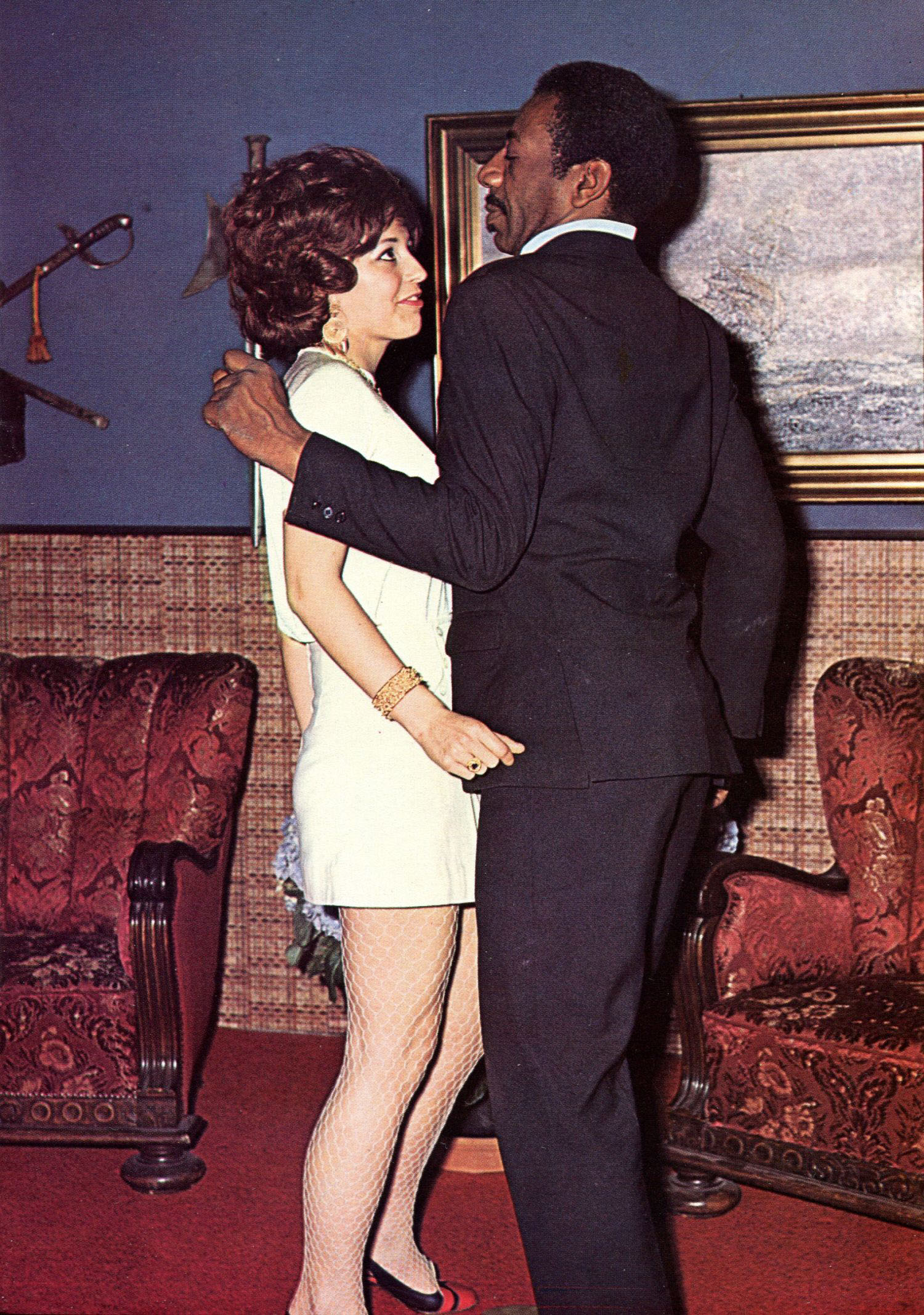 (14) One nation under a groove.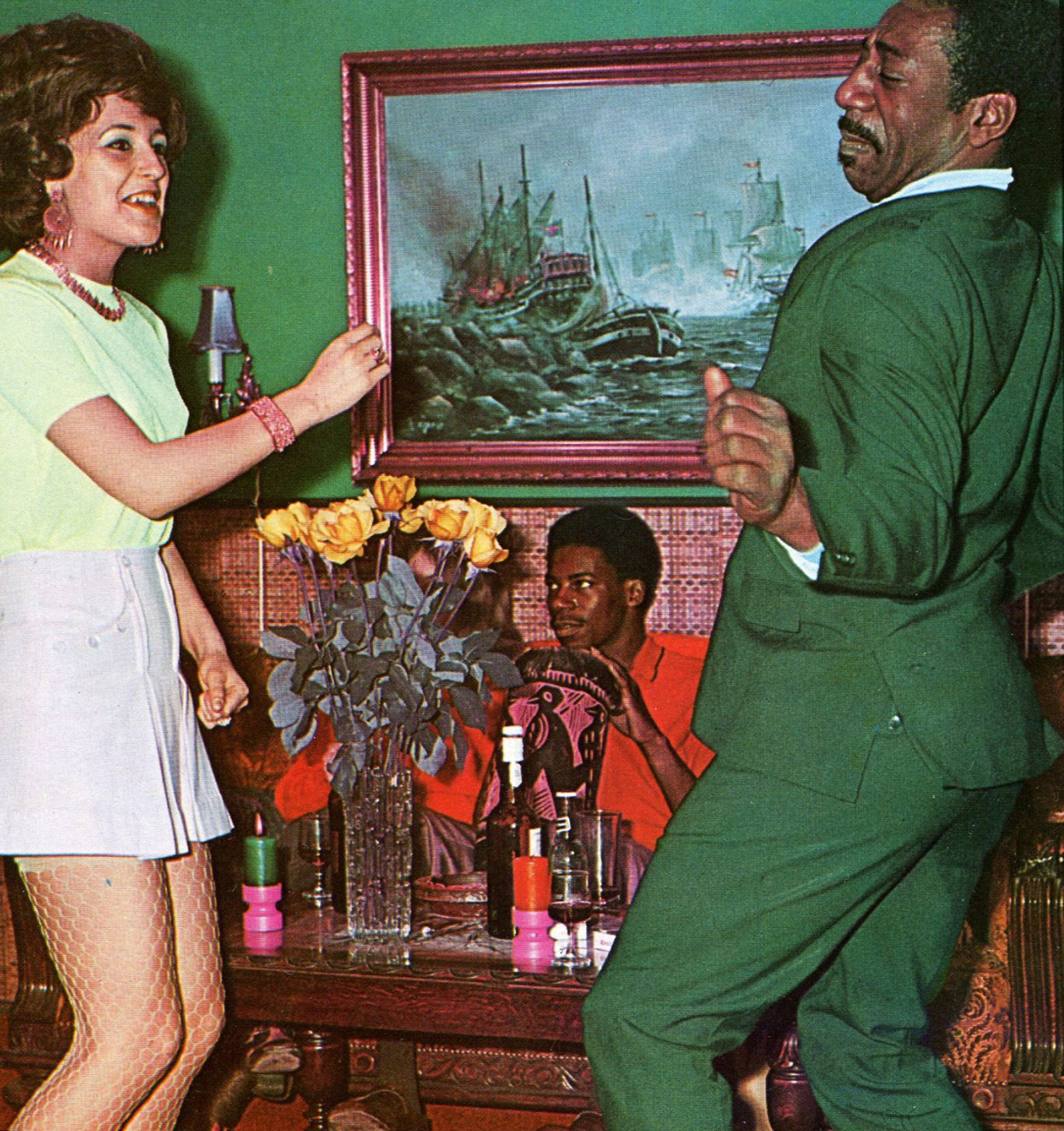 (15) Hell yes.  Maybe my favorite picture of them all.  Just gettin' it on, colorblind and in the moment.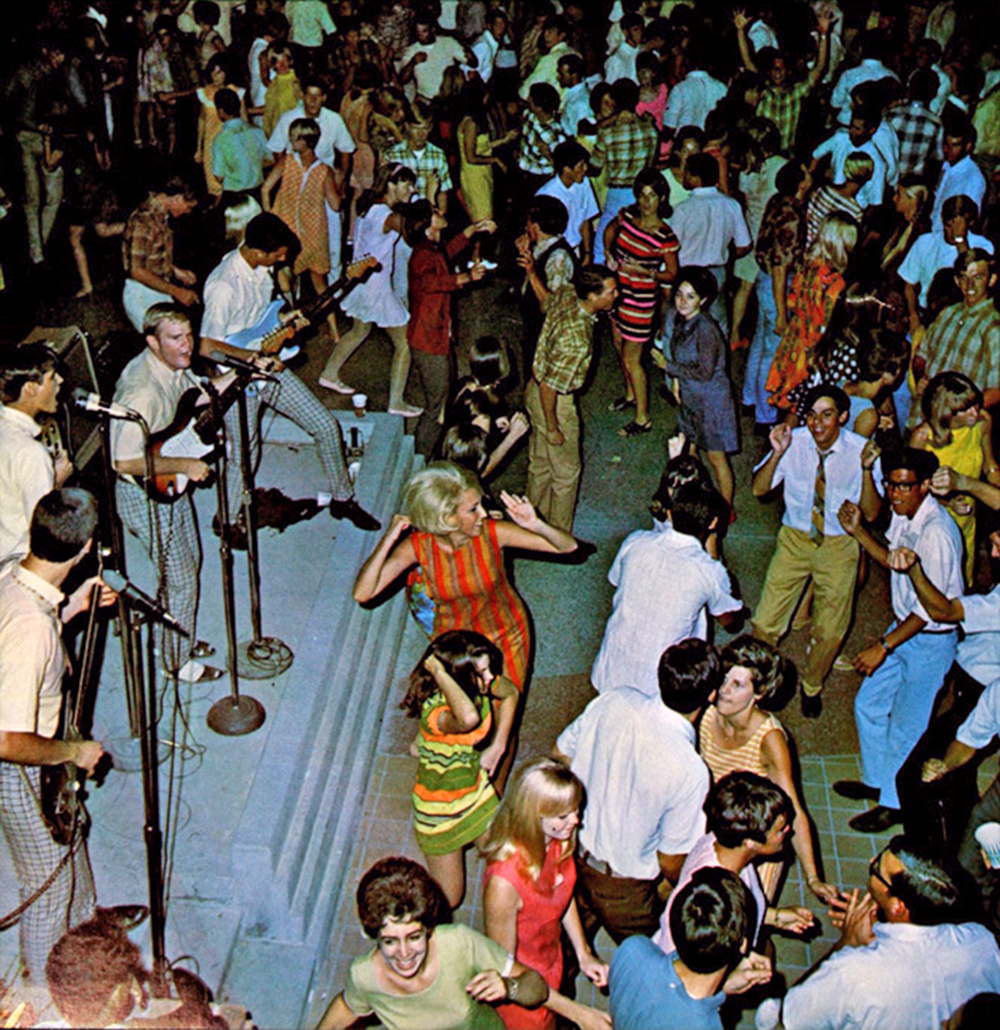 (16) Oh, man.  I could look at this photograph all day.   A wonderful snapshot of a carefree moment in the late sixties.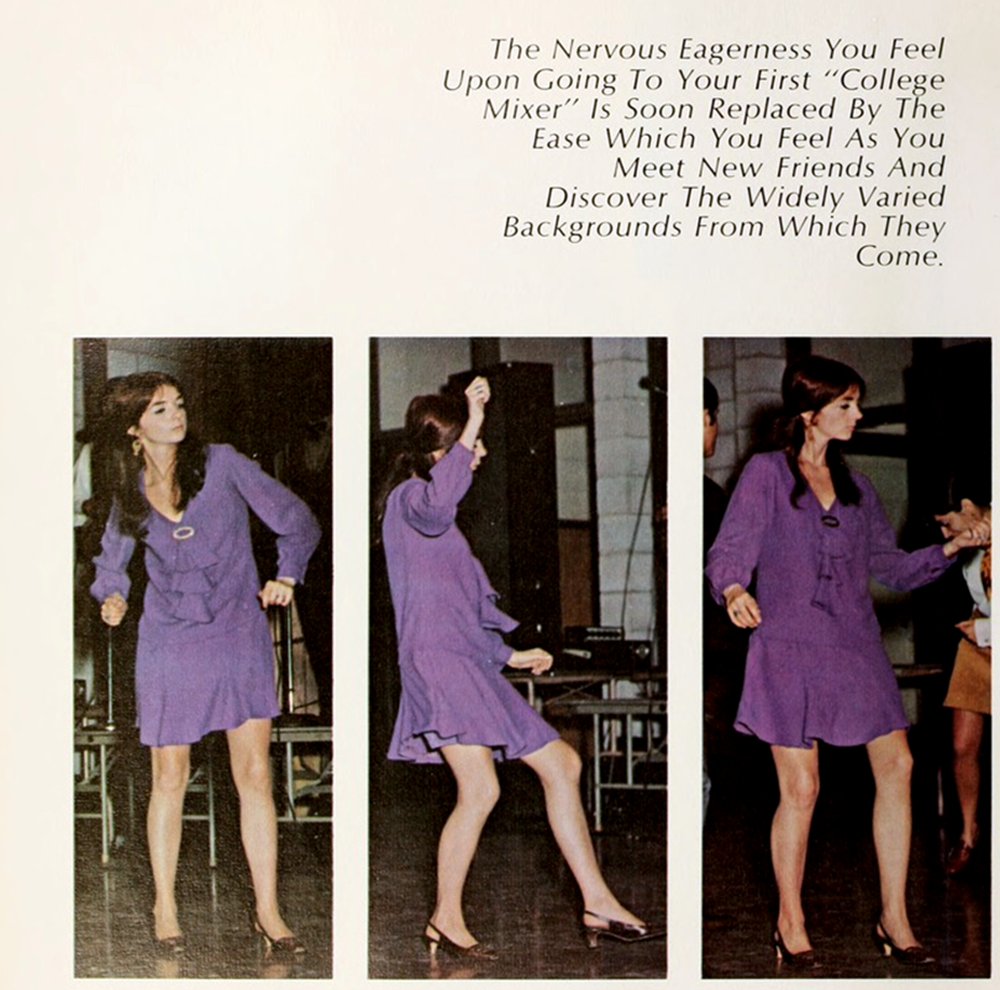 (17) This is from an old college yearbook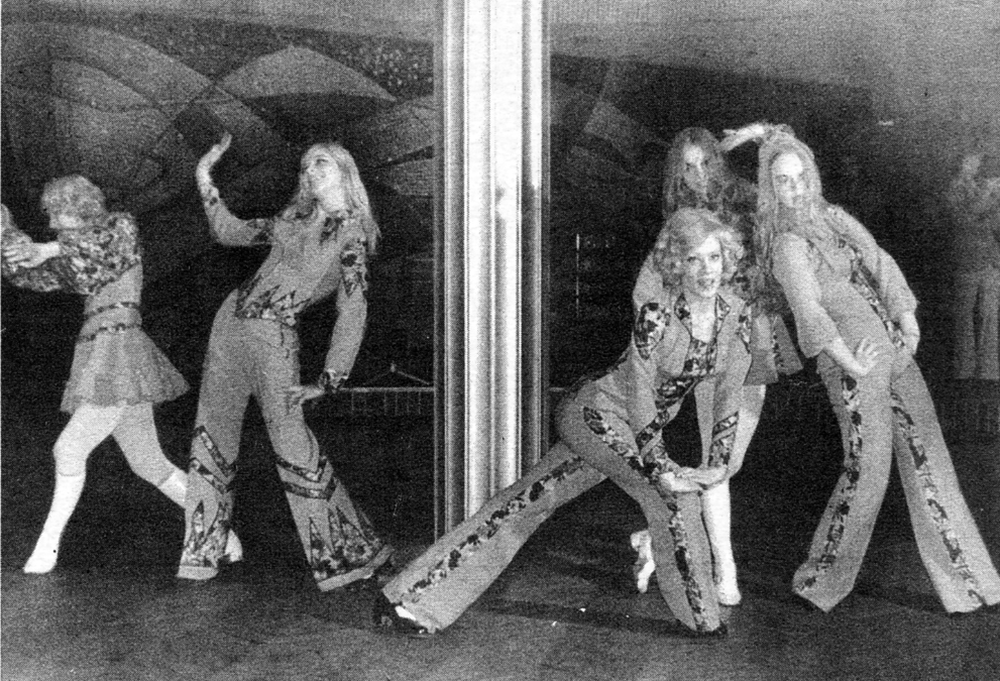 (18) From a newspaper – just old and grainy enough to be a tad creepy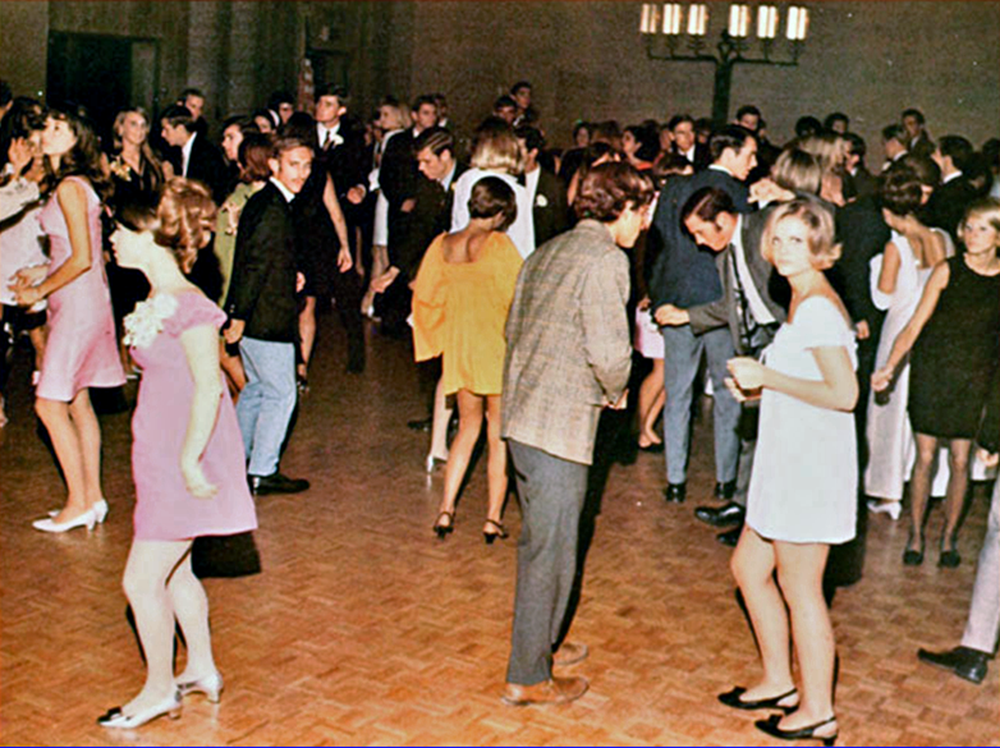 (19) Gettin' down on the parquet floor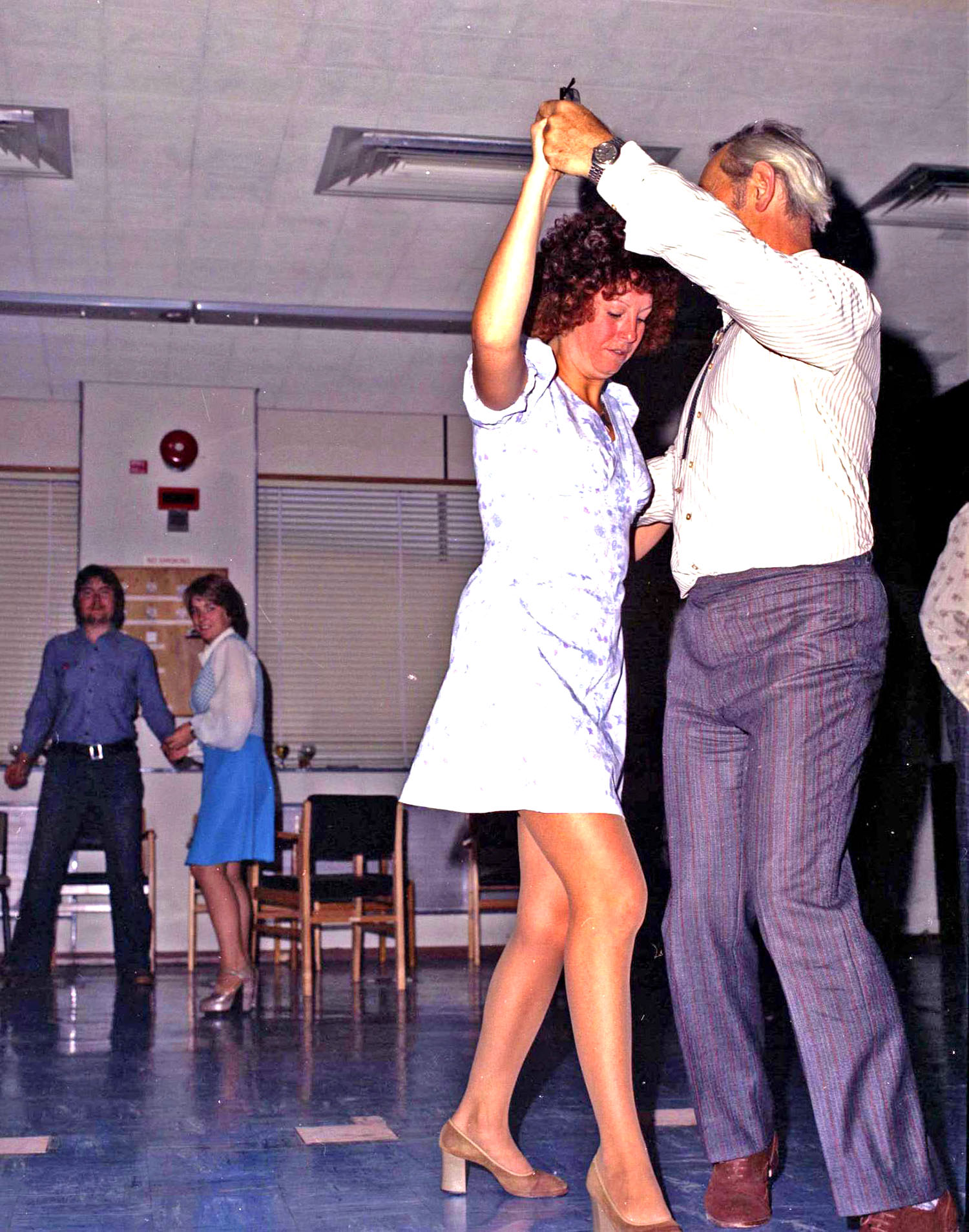 (20) Dance lessons in the late seventies.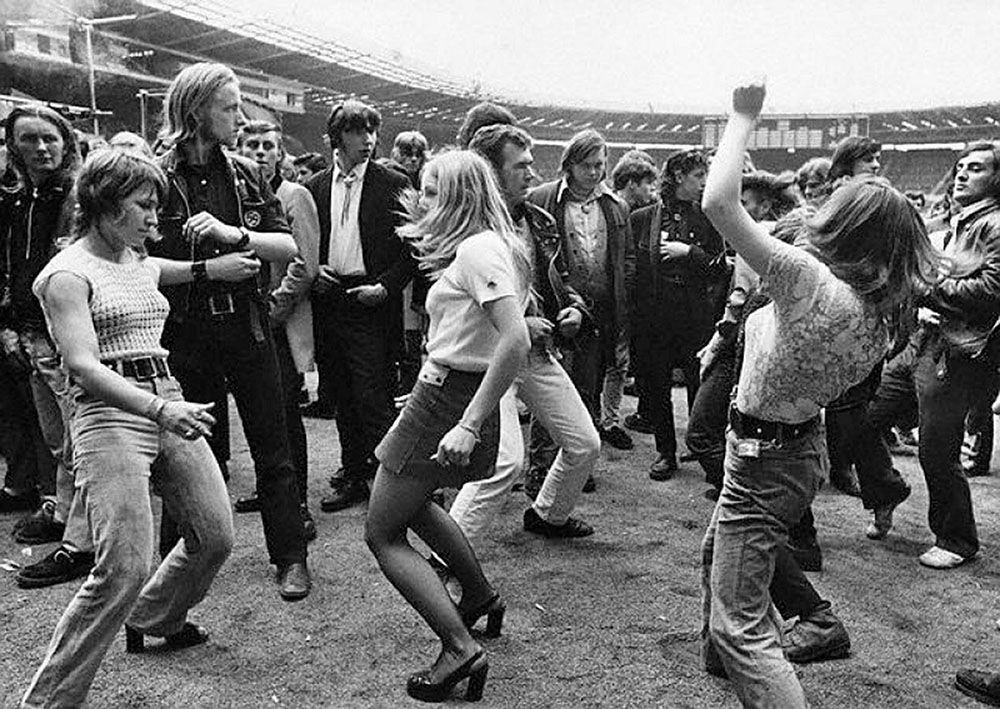 (21) 1972, Wembley Stadium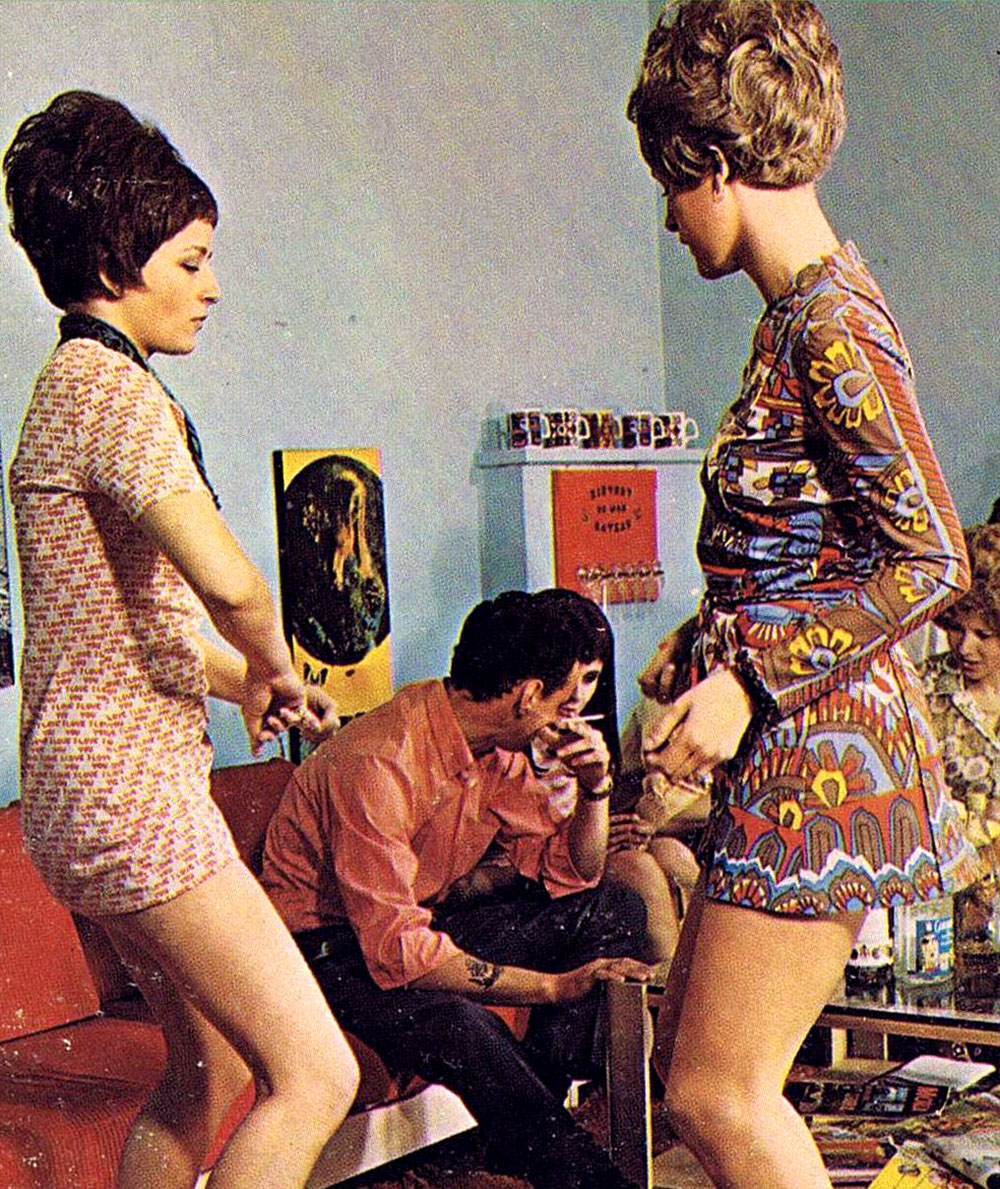 (22) I dig that paisley dress; a groovy pad to dance and party I'm sure.  I'm also pretty sure where this is all going to lead.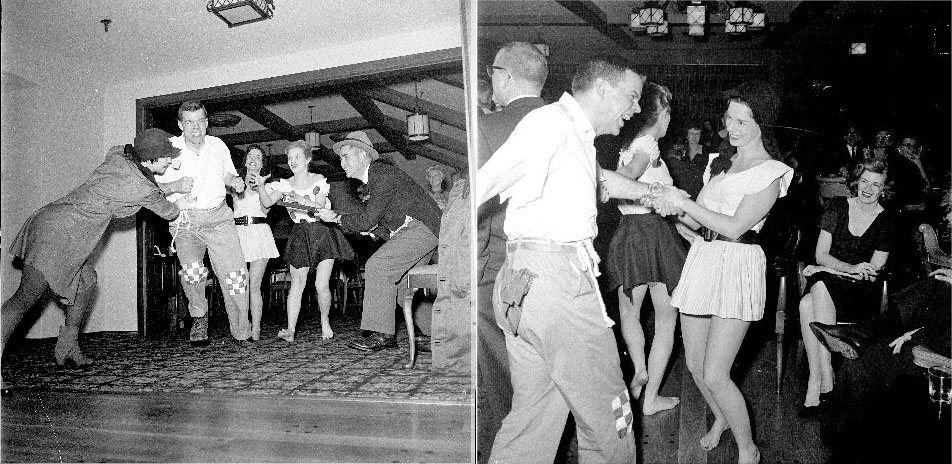 (23) Found photos of a 1960 Sadie Hawkins Dance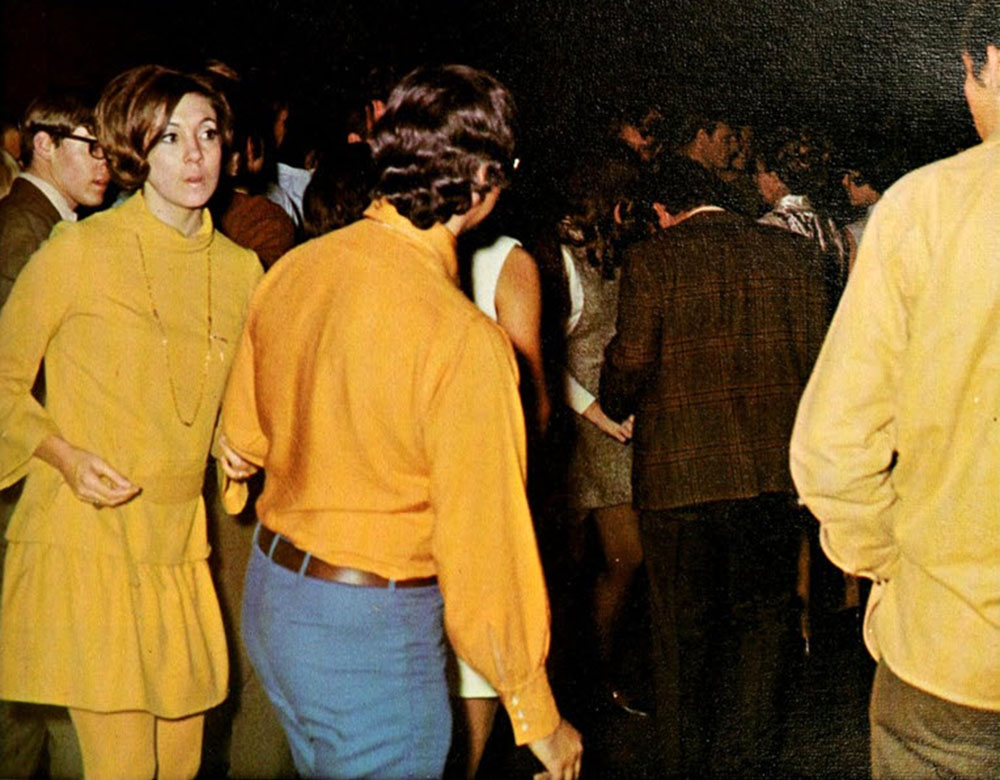 (24) A found photograph which finally proves definitively that mustard yellow was the most popular color of 1969.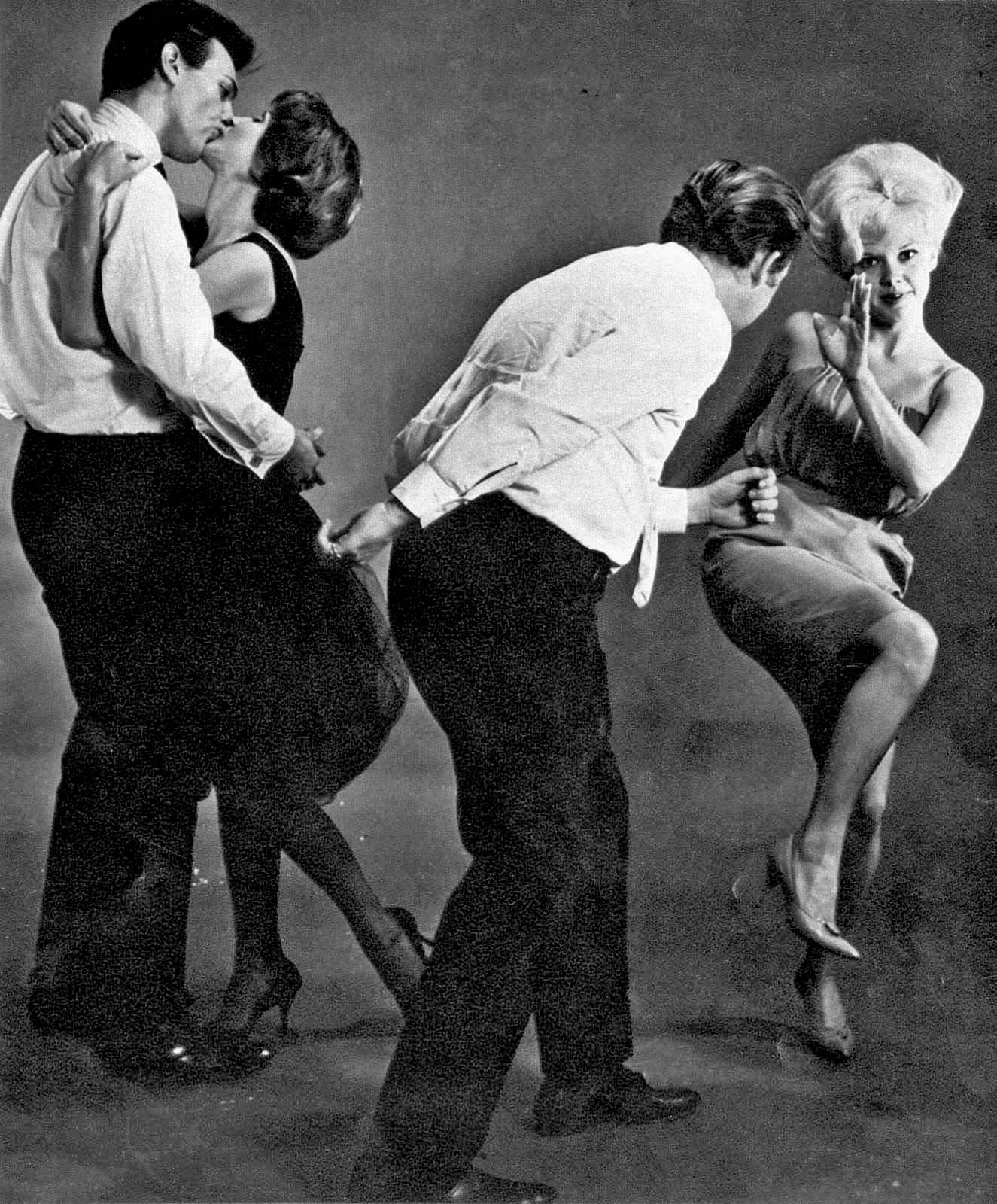 (25) From Topper magazine dated January 1963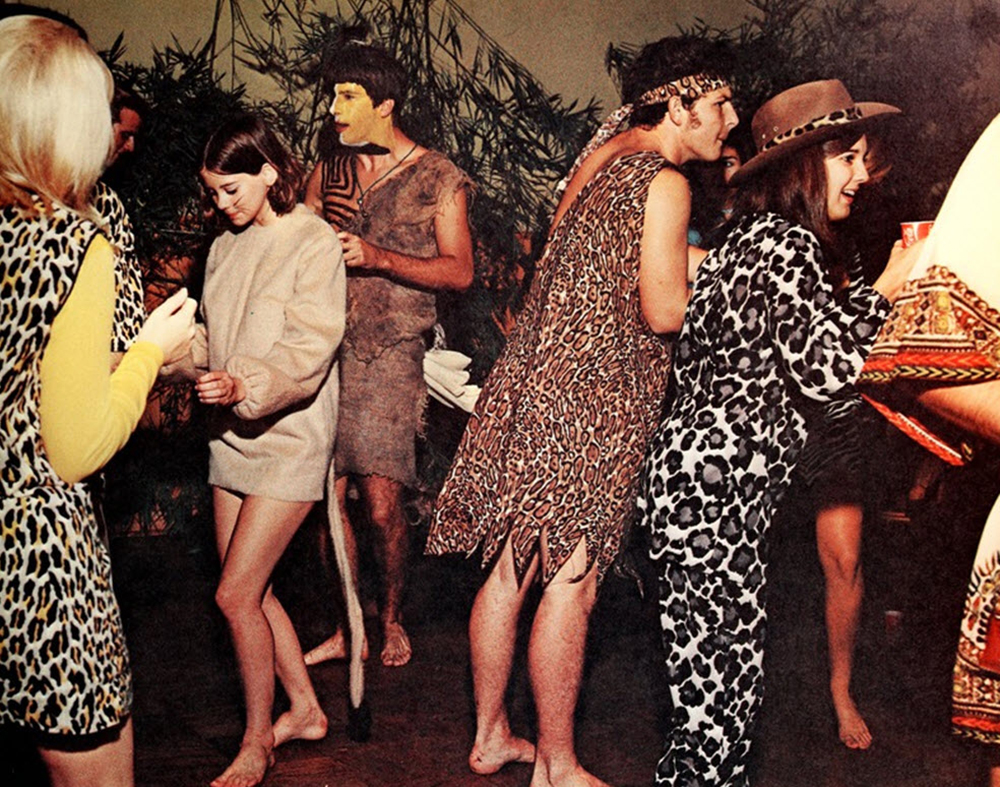 (26) 1970s caveman dance party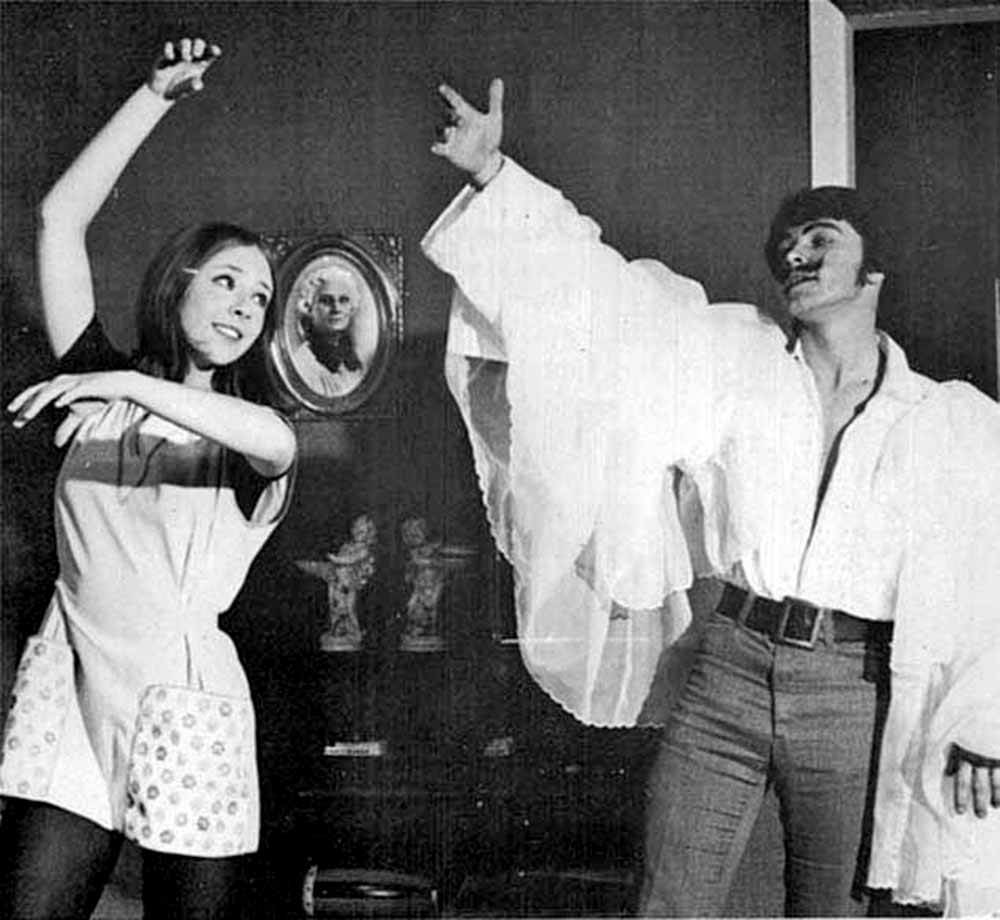 (27) Alas, I have no backstory for this found photo; nothing to explain the gigantic poofy sleeves and that creepy old woman in the background.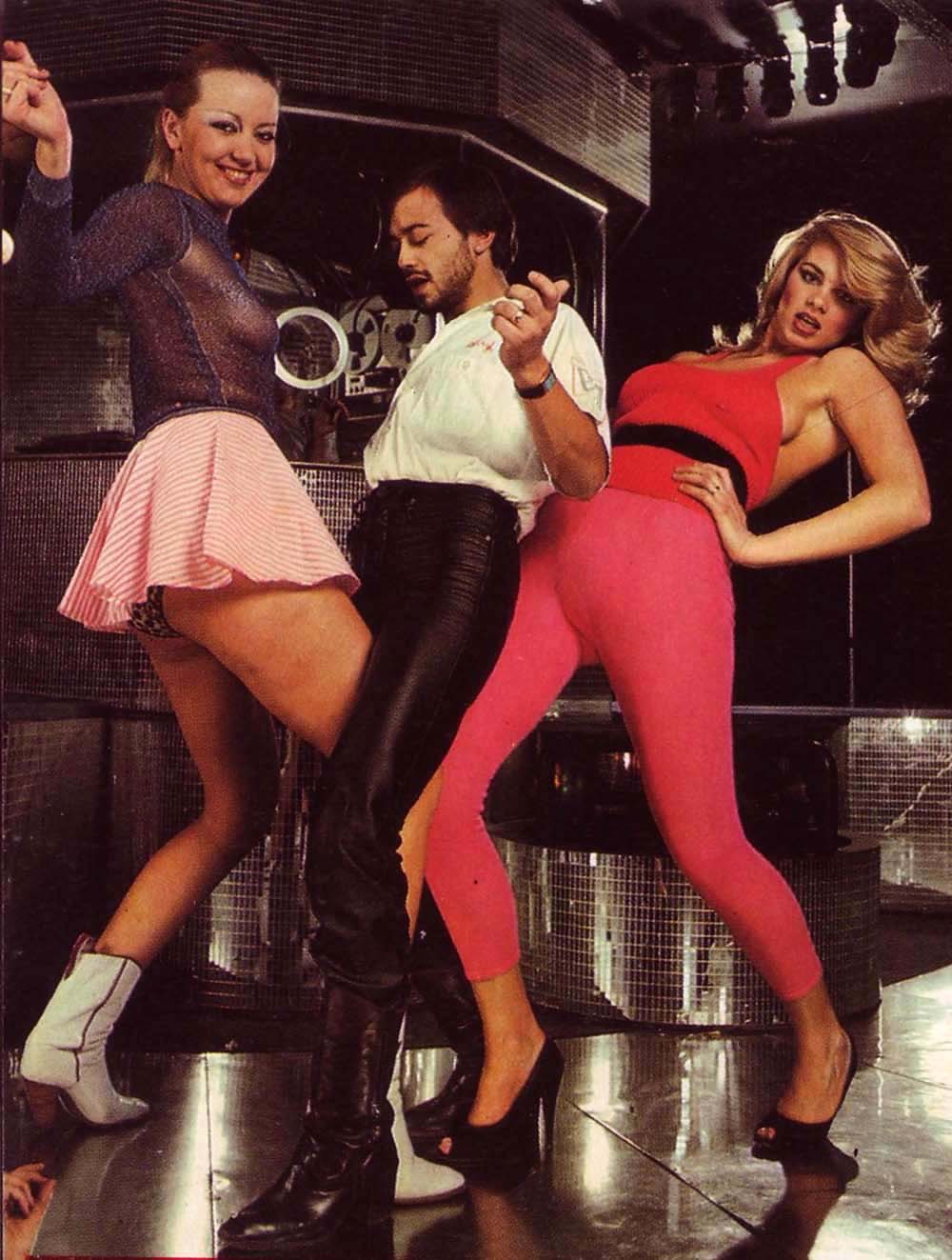 (28) "I love the nightlife, I got to boogie, On the disco 'round, oh yea."
(29) Disco fashion was tacky; but I wouldn't complain if it made a comeback.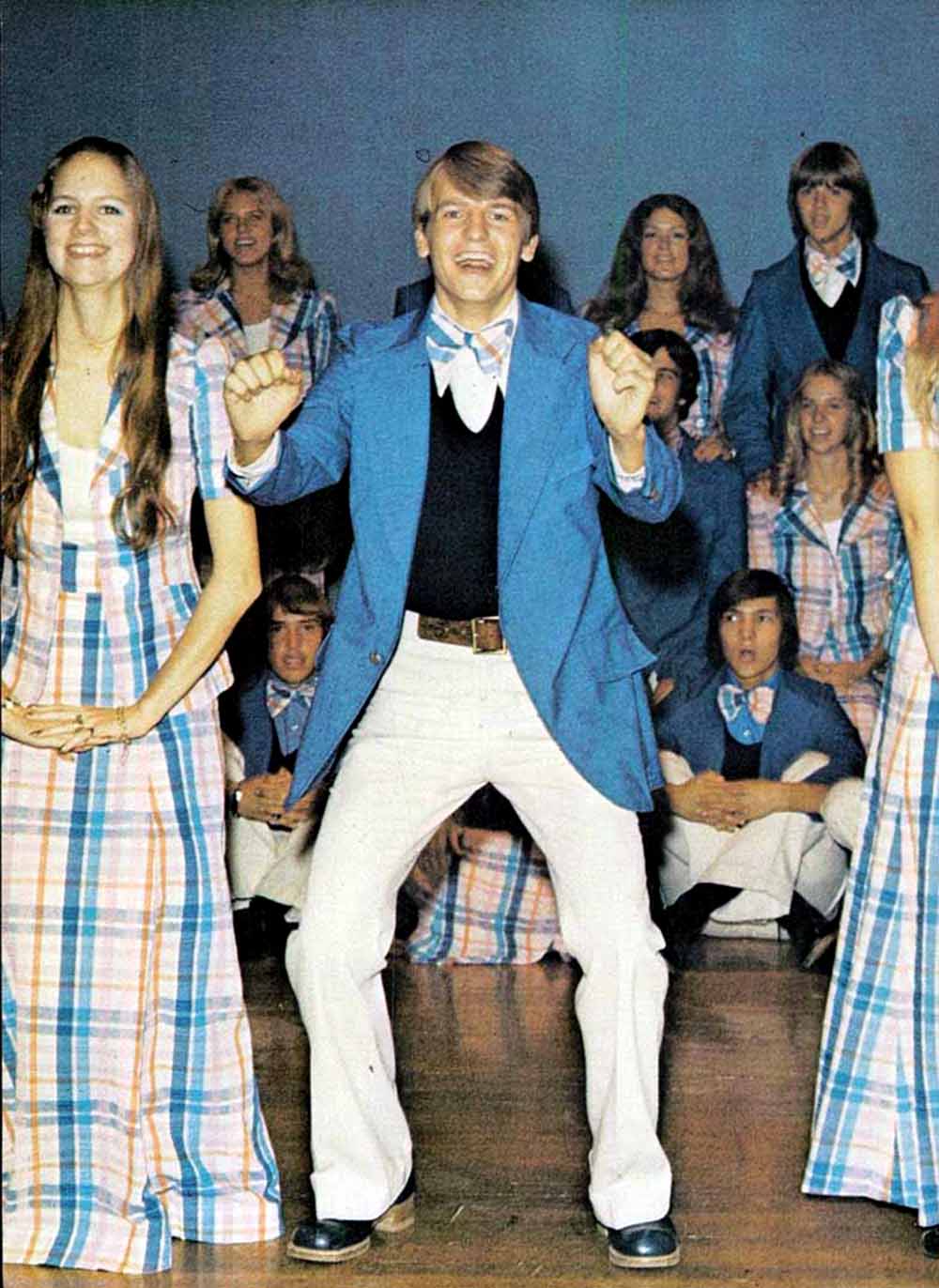 (30) If only he could've seen the faces behind him, he might have taken it down a notch.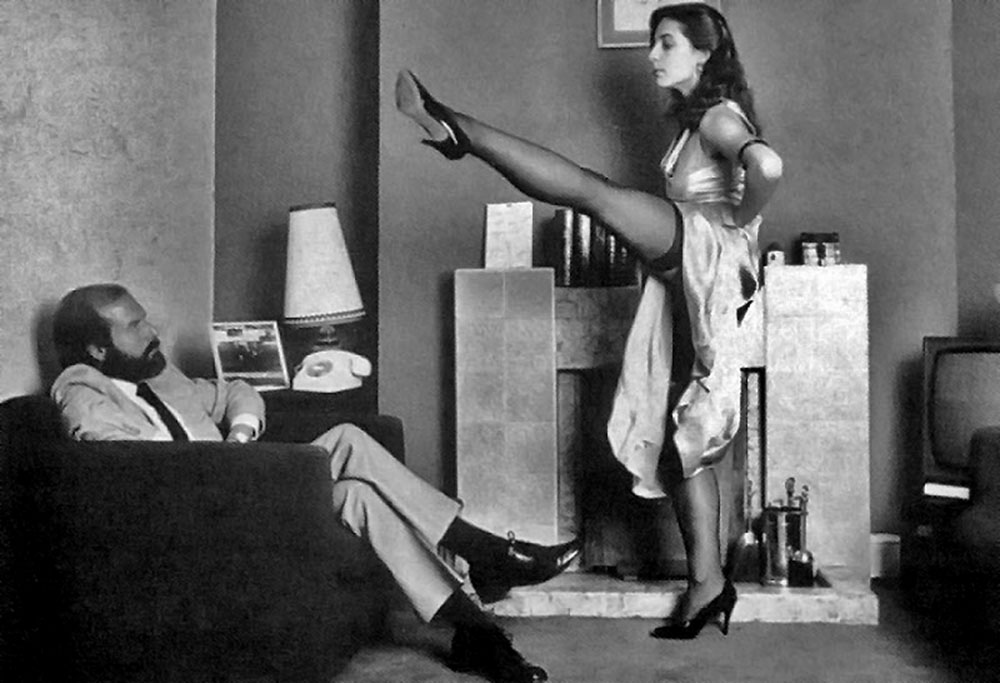 (31) Sometimes, you don't want to dance. You just want to watch.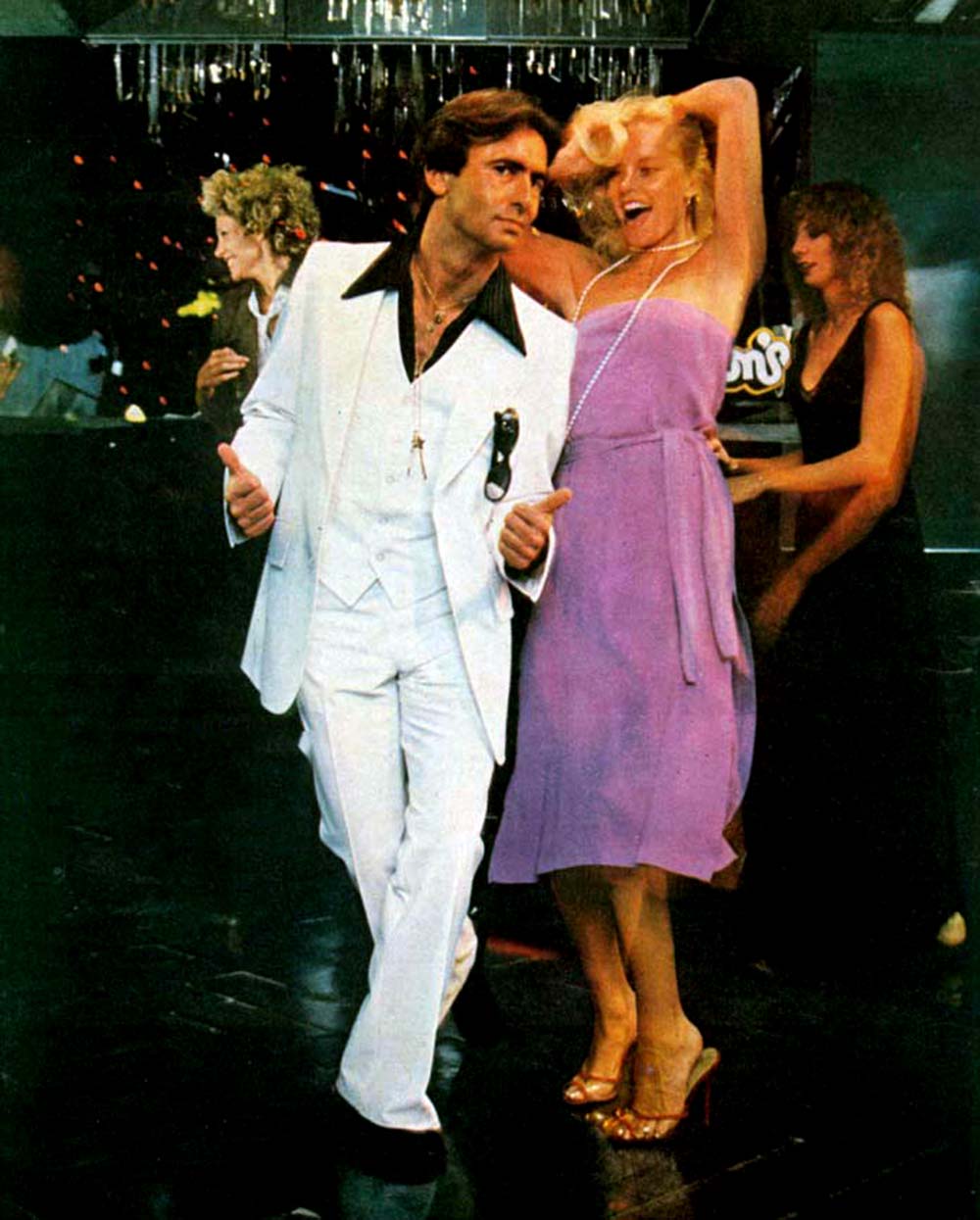 (32) From a 1979 article in Playboy called "David Steinberg's Guide to Disco Etiquette".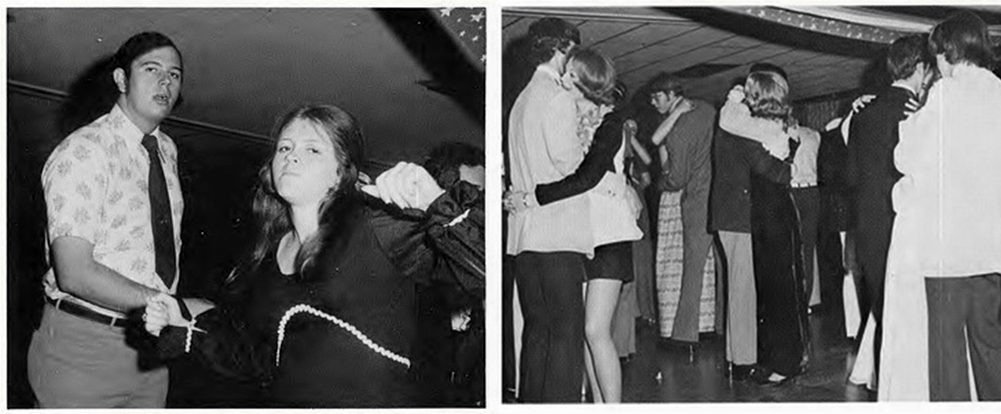 (33) A couple found photographs from the same dance, year unknown (looks like very early seventies).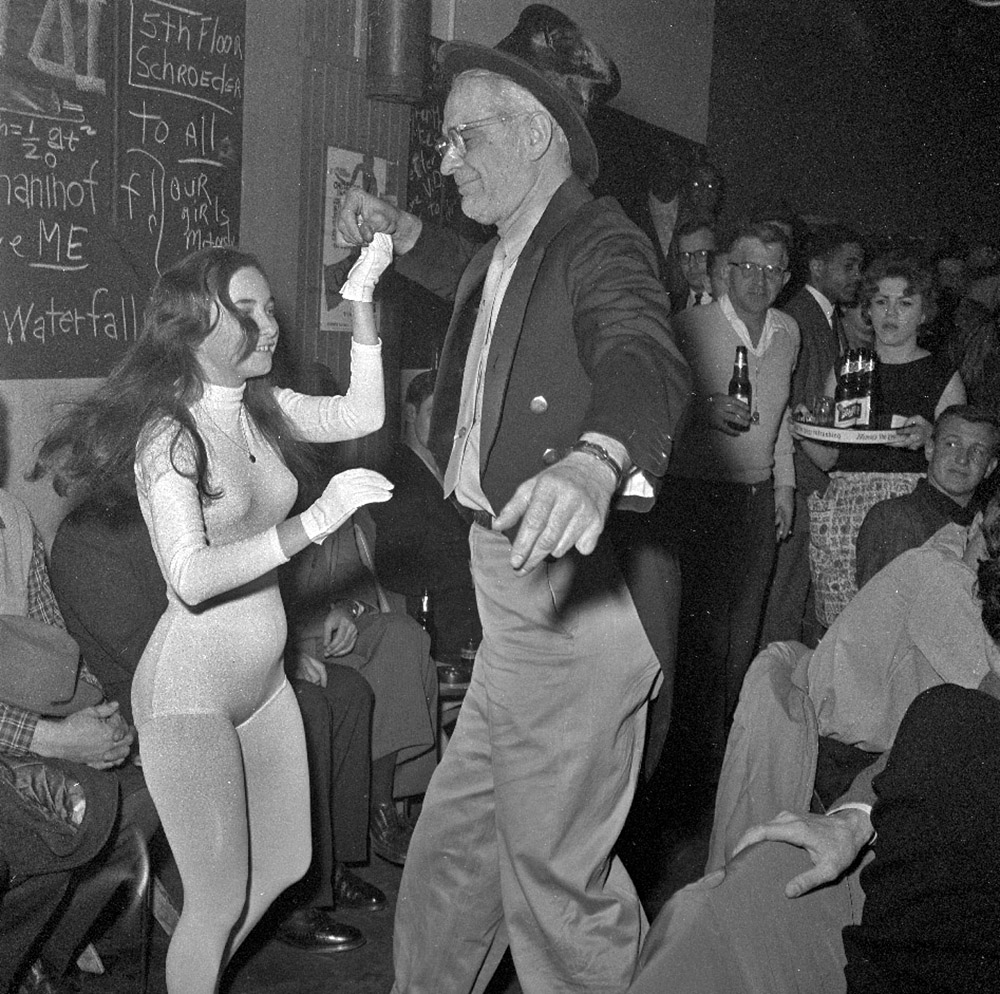 (34) A beatnik coffee house in 1960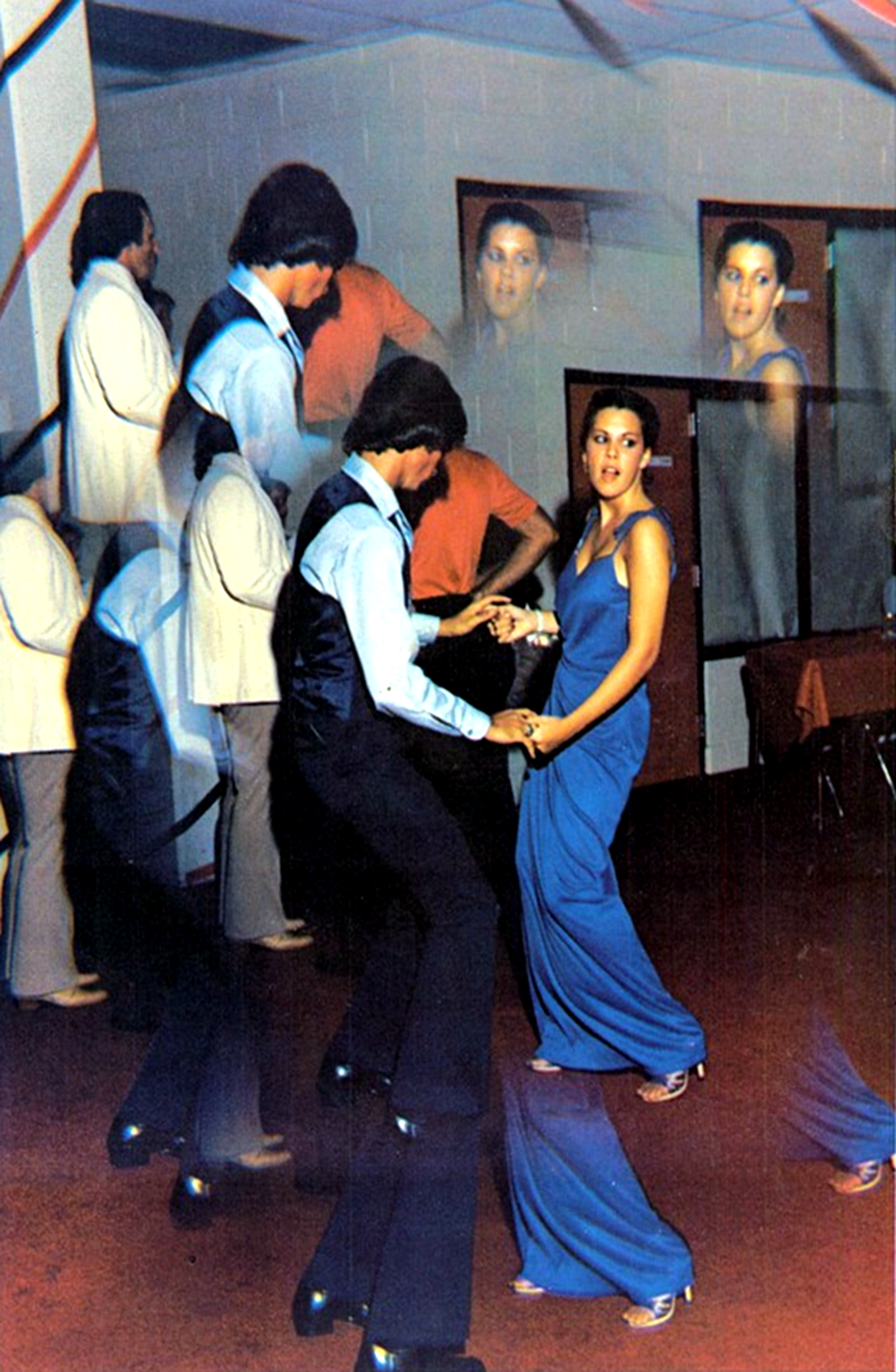 (35) Another example of that multi-exposure photography they loved so much.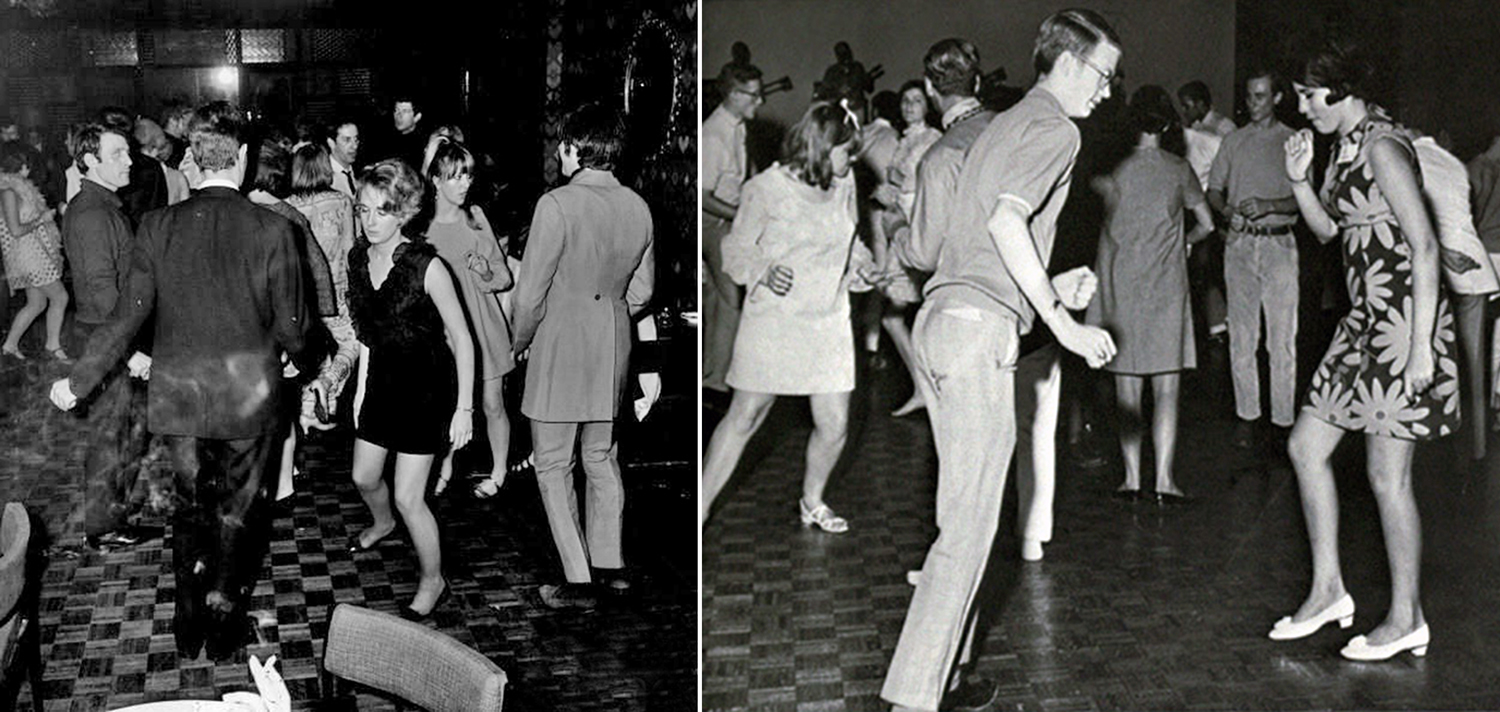 (36) More parquet floor dancing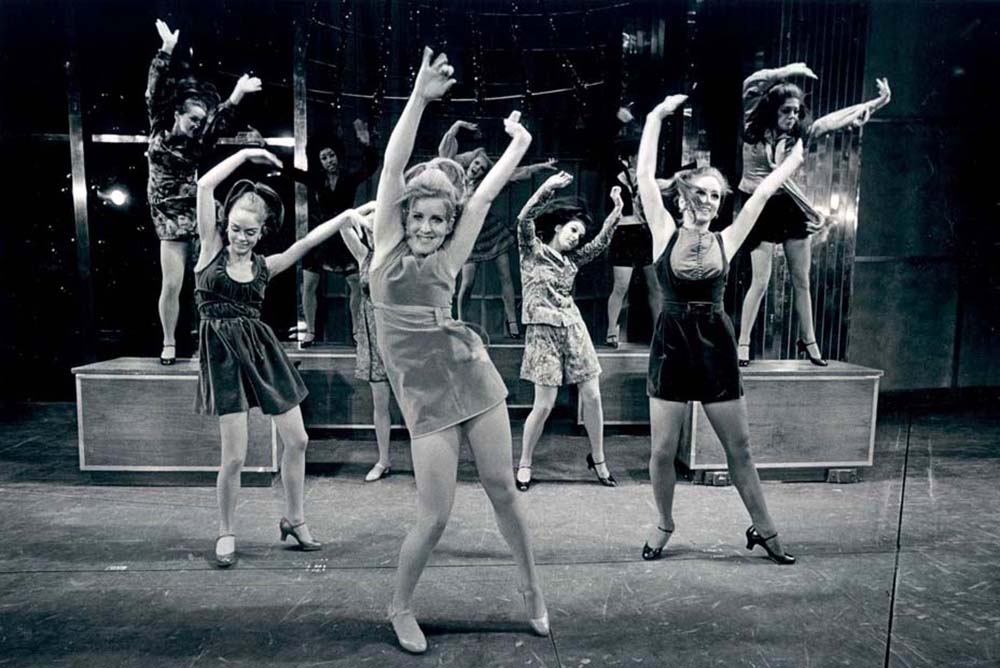 (37) Not sure what this performance is, but I'm sure it was worth the ticket price.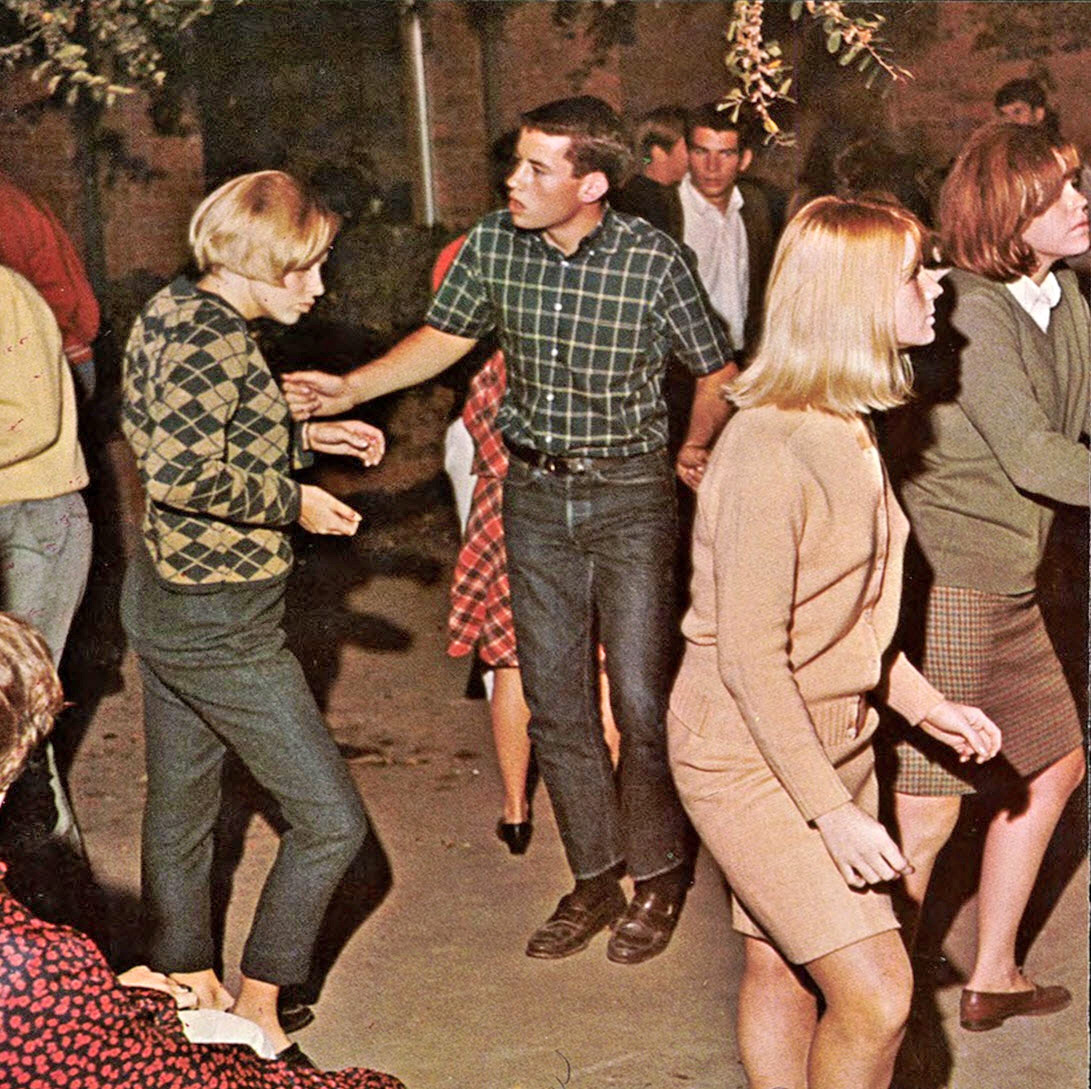 (38) Dancers in 1967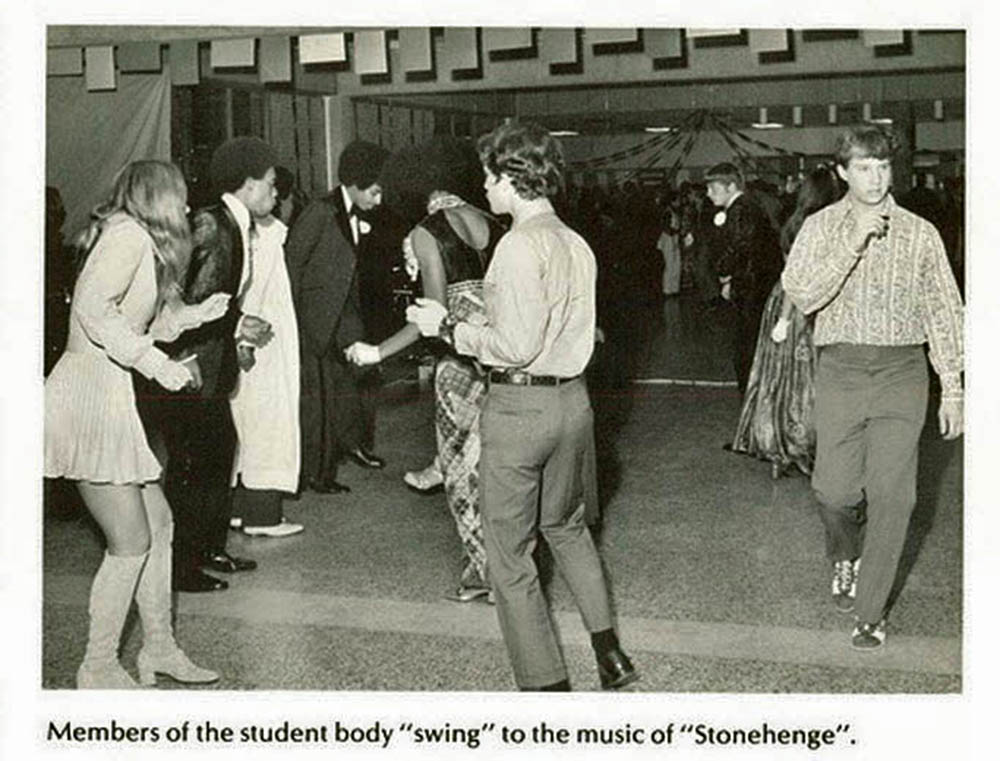 (39) Swing to the music of Stonehenge? I presume this a local band playing at the school dance.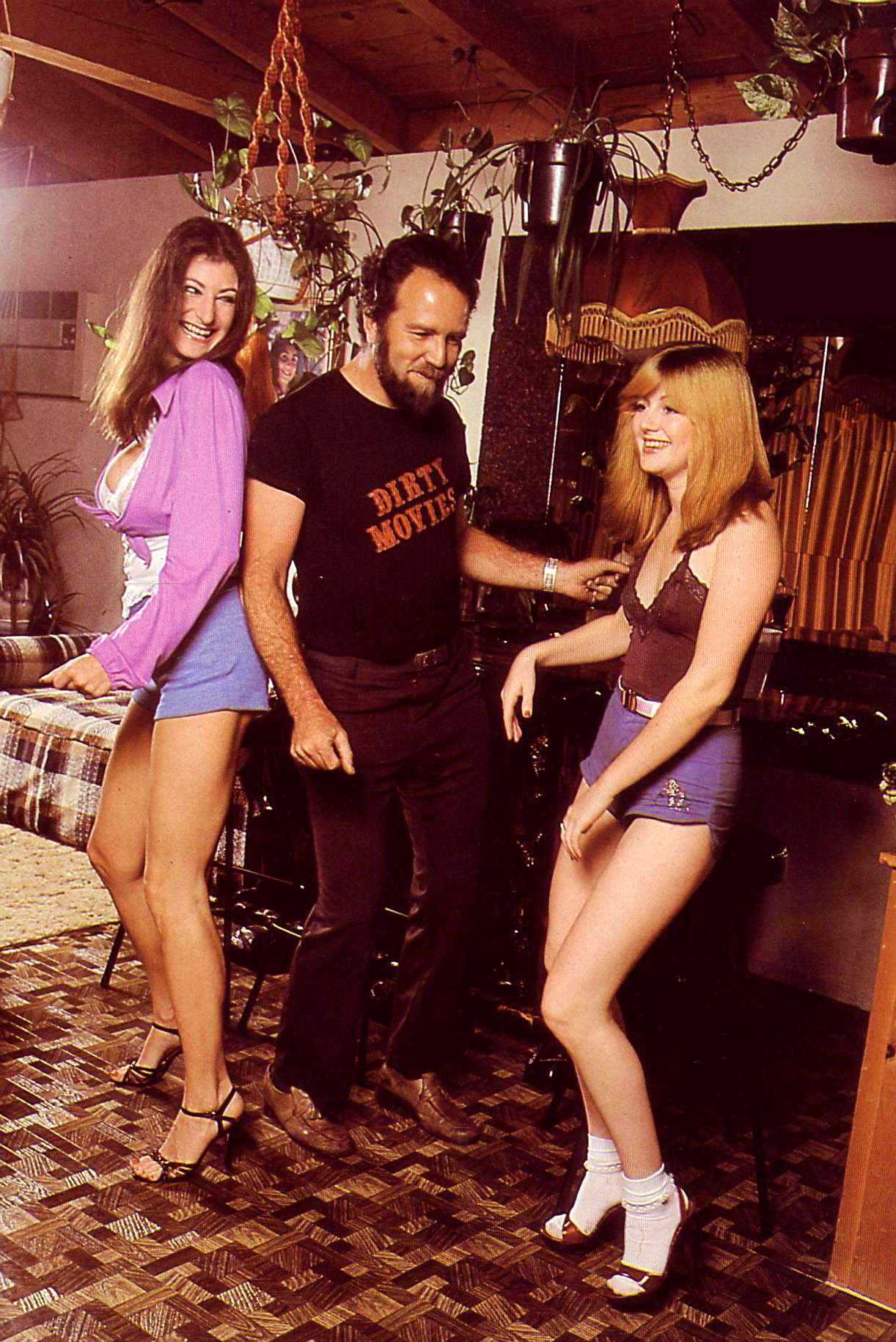 (40) The 1970s.  A classy time.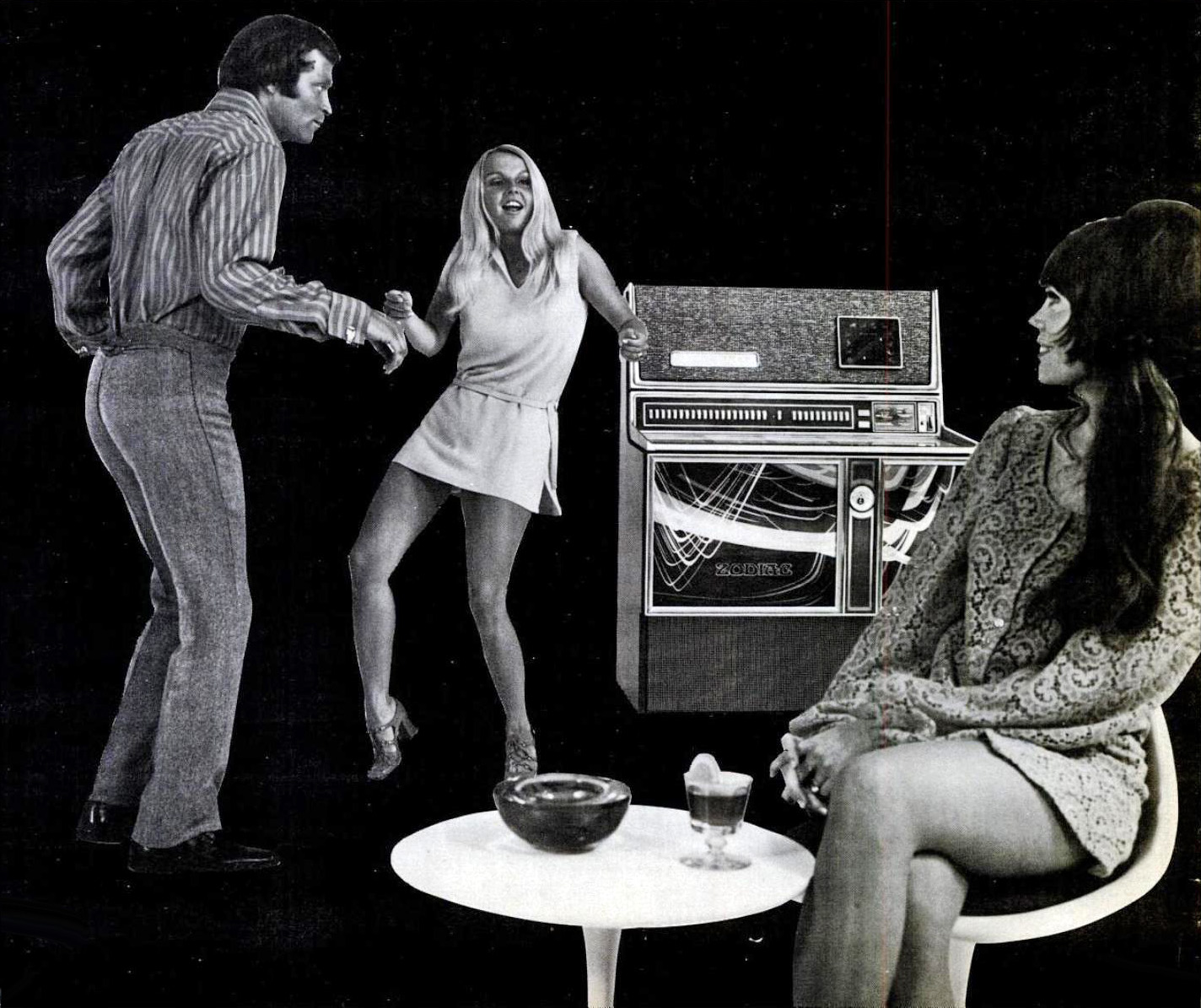 (41) Detail from a Wurlitzer Zodiac jukebox advertisement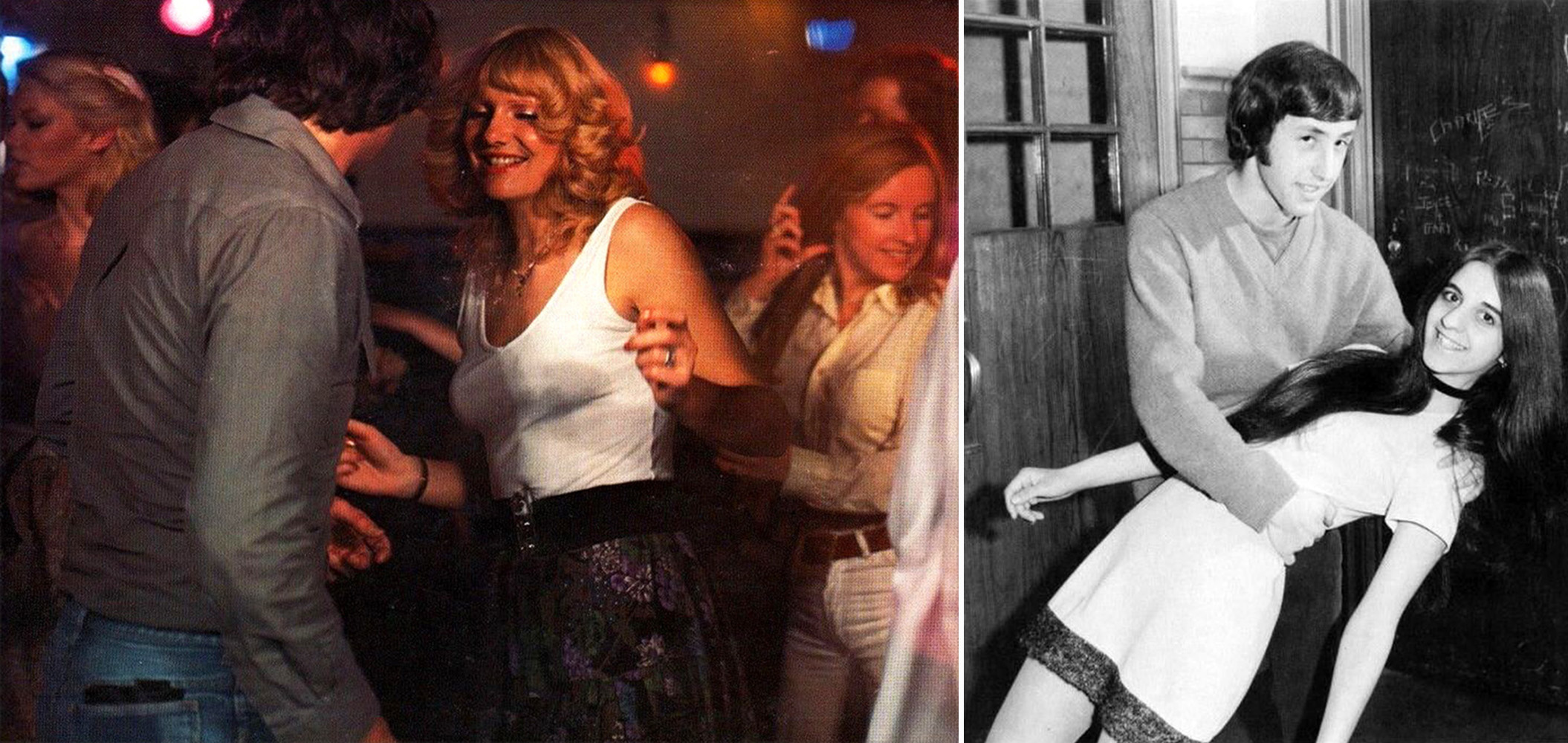 (42) and (43) A true ladykiller in action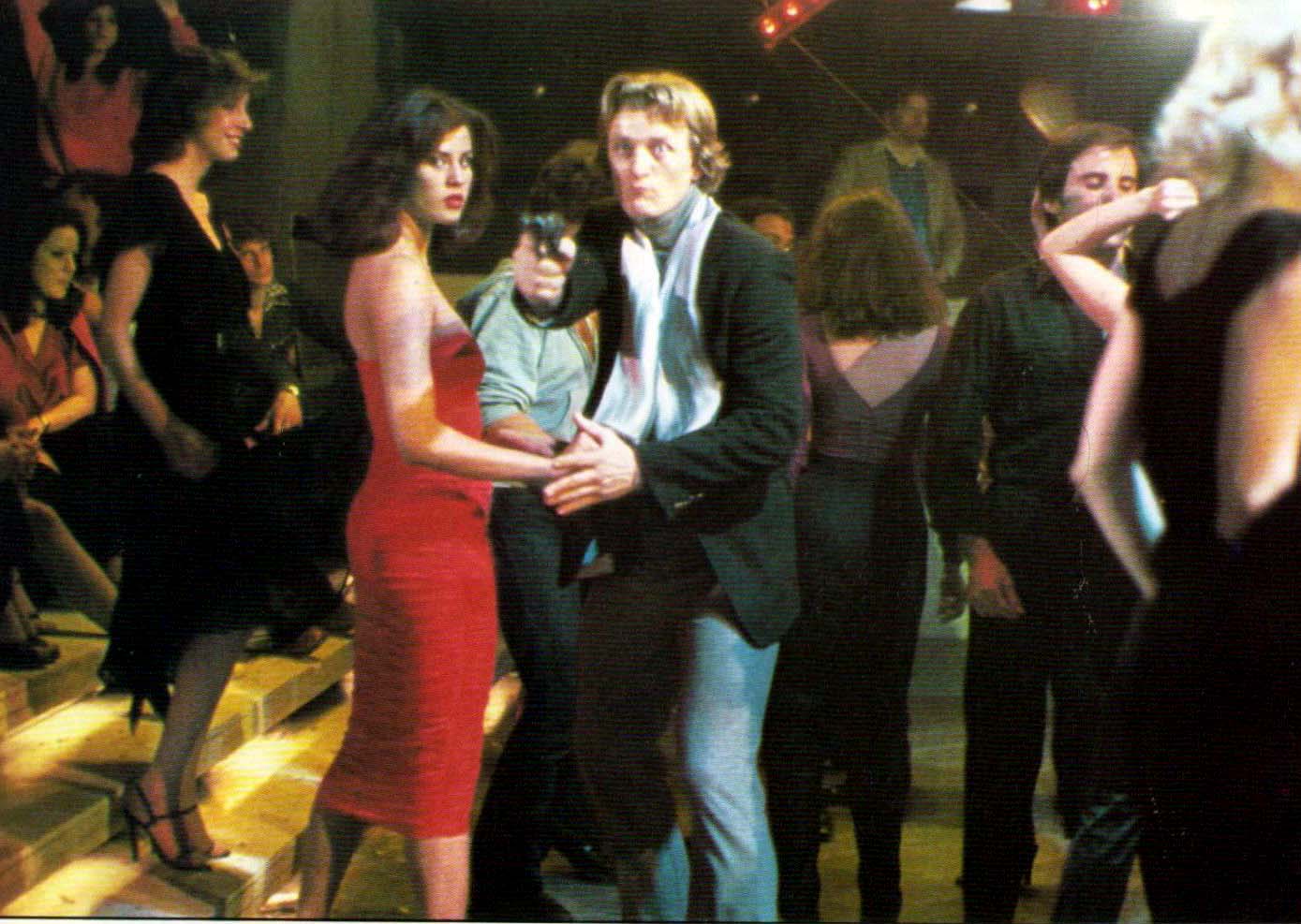 (44) From the movie Nighthawks, starring Rutger Hauer, Billy Dee Williams, Sylvester Stallone and Lindsay Wagner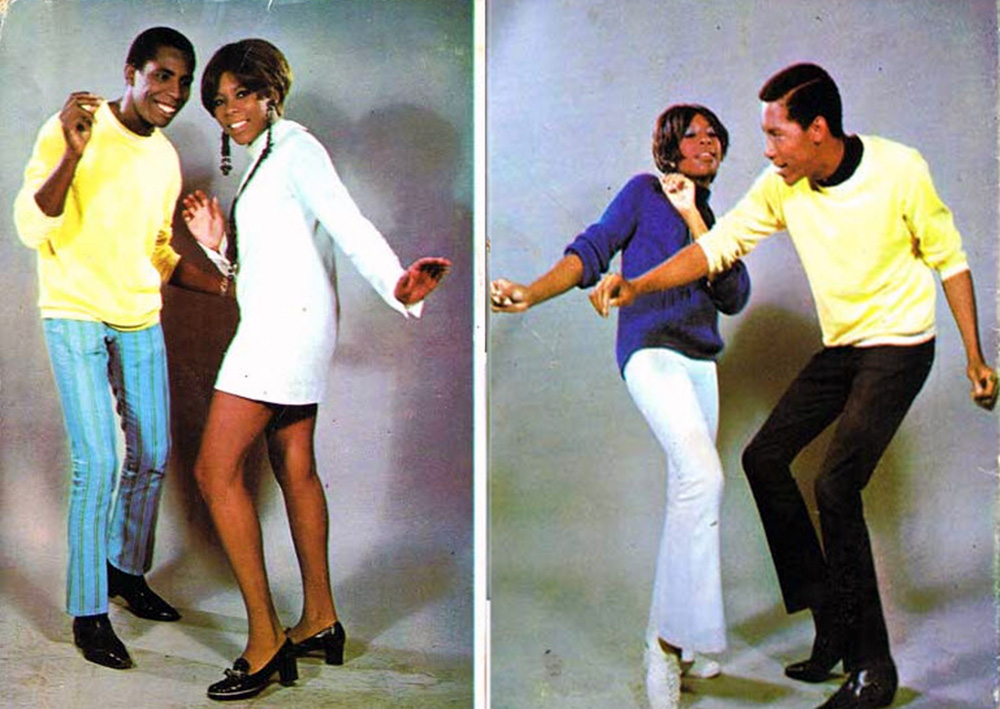 (45) The guys in the yellow sweaters are puttin' on a clinic tonight on the dance floor.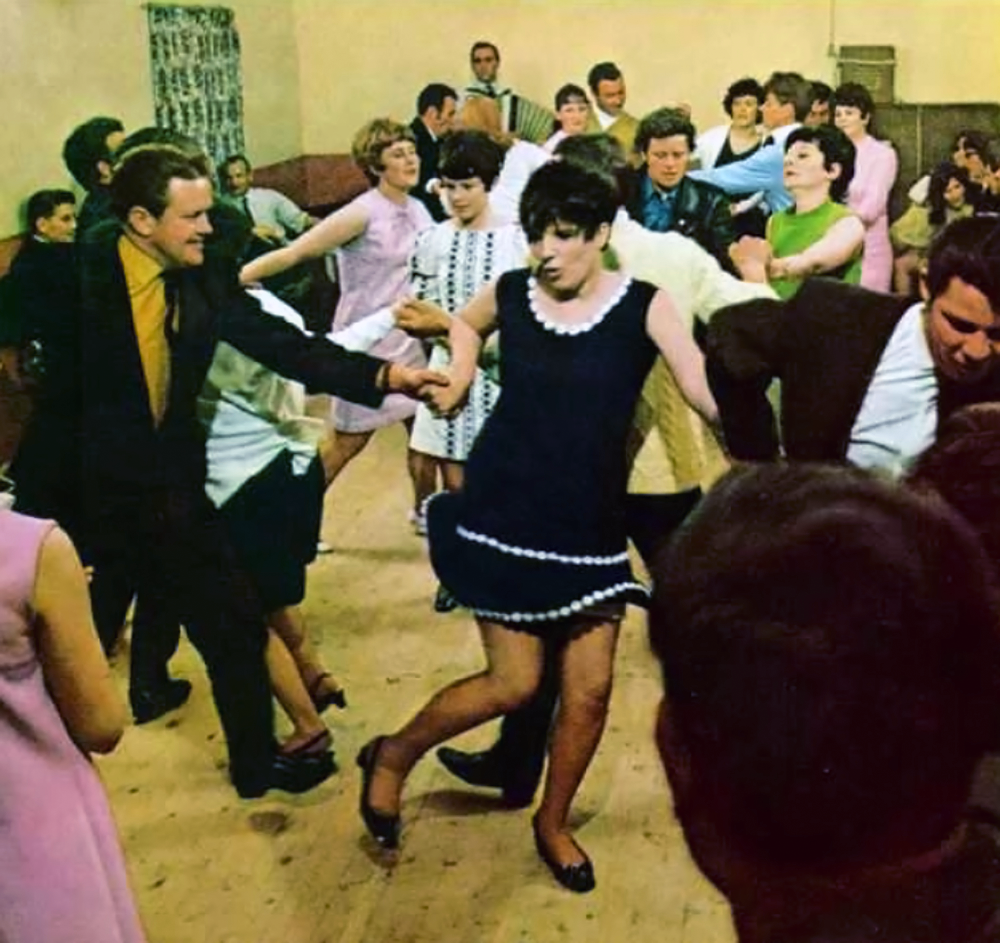 (46) Dancing '68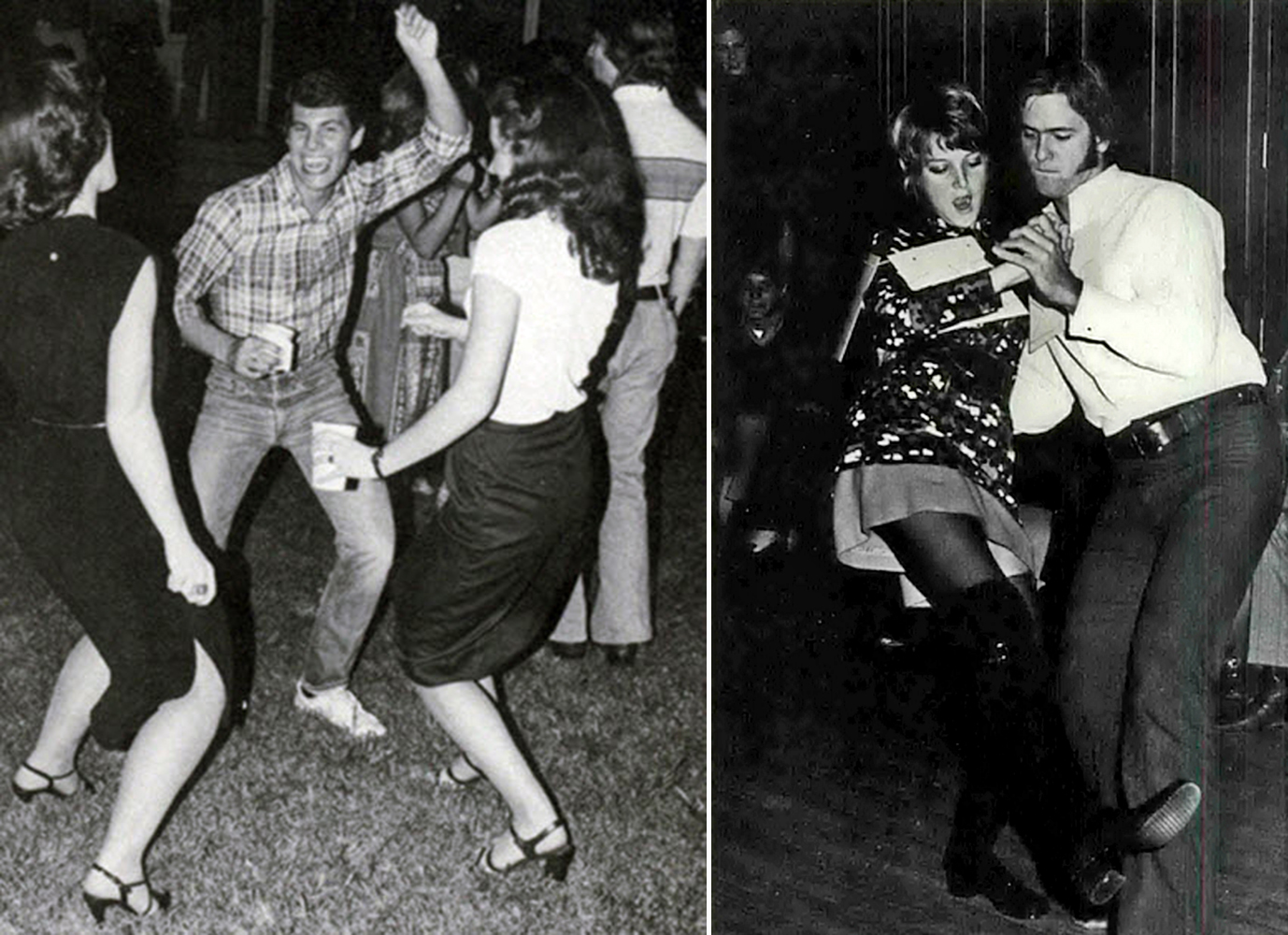 (47) Dancing out on the grass in heals, chugging cheap alcohol from paper cups – this is truly living the dream. (48) Did you just say I couldn't dance?  Hold my beer.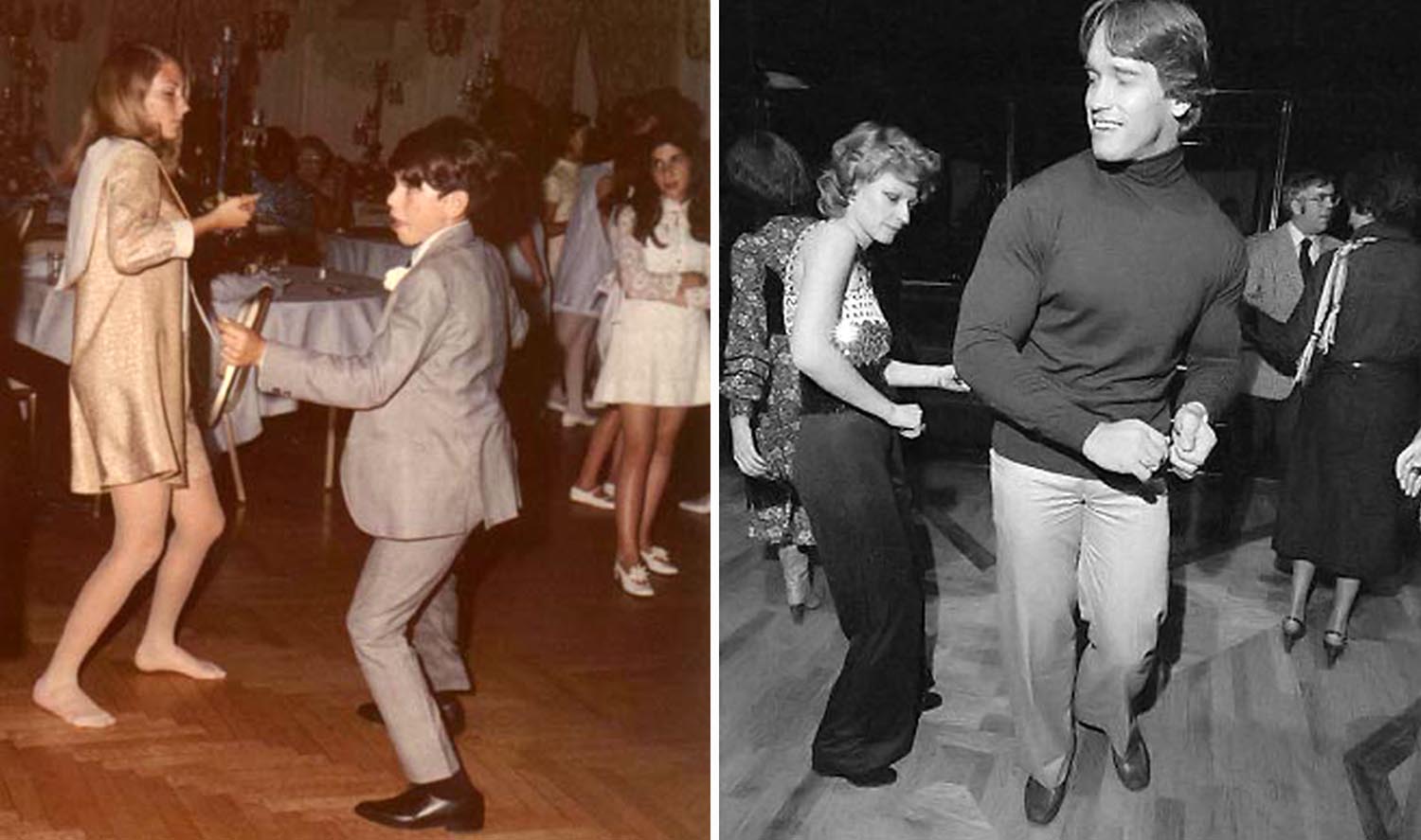 (49) – (50) Whether you're a middleschooler or a Schwarzenegger, dancing was for everyone in the sixties and seventies.  Cheers.