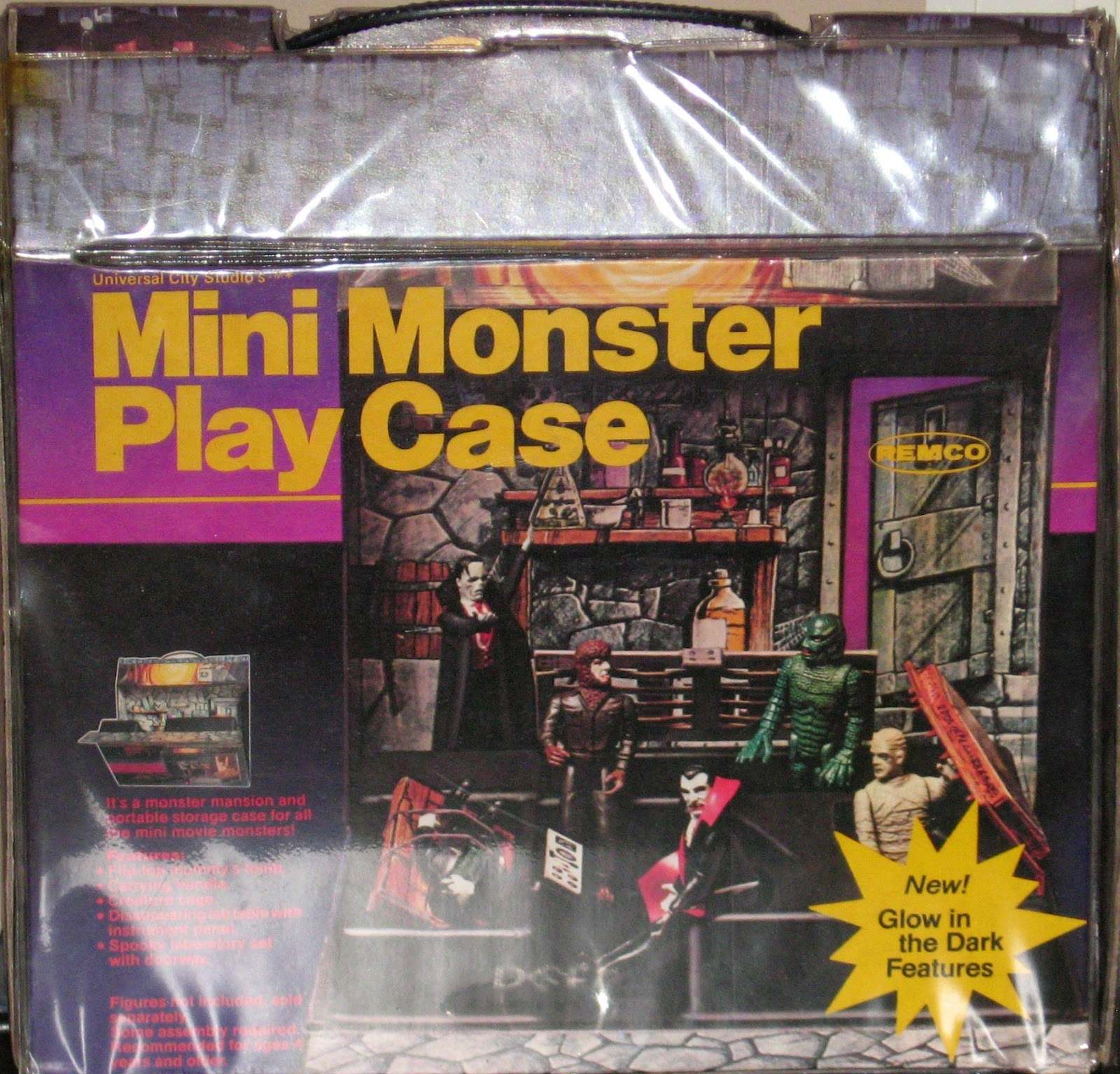 I can't let Halloween 2015 pass without re-visiting one of the most awesome Monster-themed toys of my youth.
Way back in 1980 — when I was ten years old — Remco manufactured a line of toys based on the classic Universal Monsters of the 1930s and 1940s. The Remco Monsters set included 3 inch high figures of Boris Karloff's Frankenstein Monster, Bela Lugosi's Count Dracula, the Wolf Man, the Phantom of the Opera, the Creature from the Black Lagoon, and the Mummy.
I knew all these characters from old movie reruns on television, and was particularly enamored with Lugosi's version of Drac.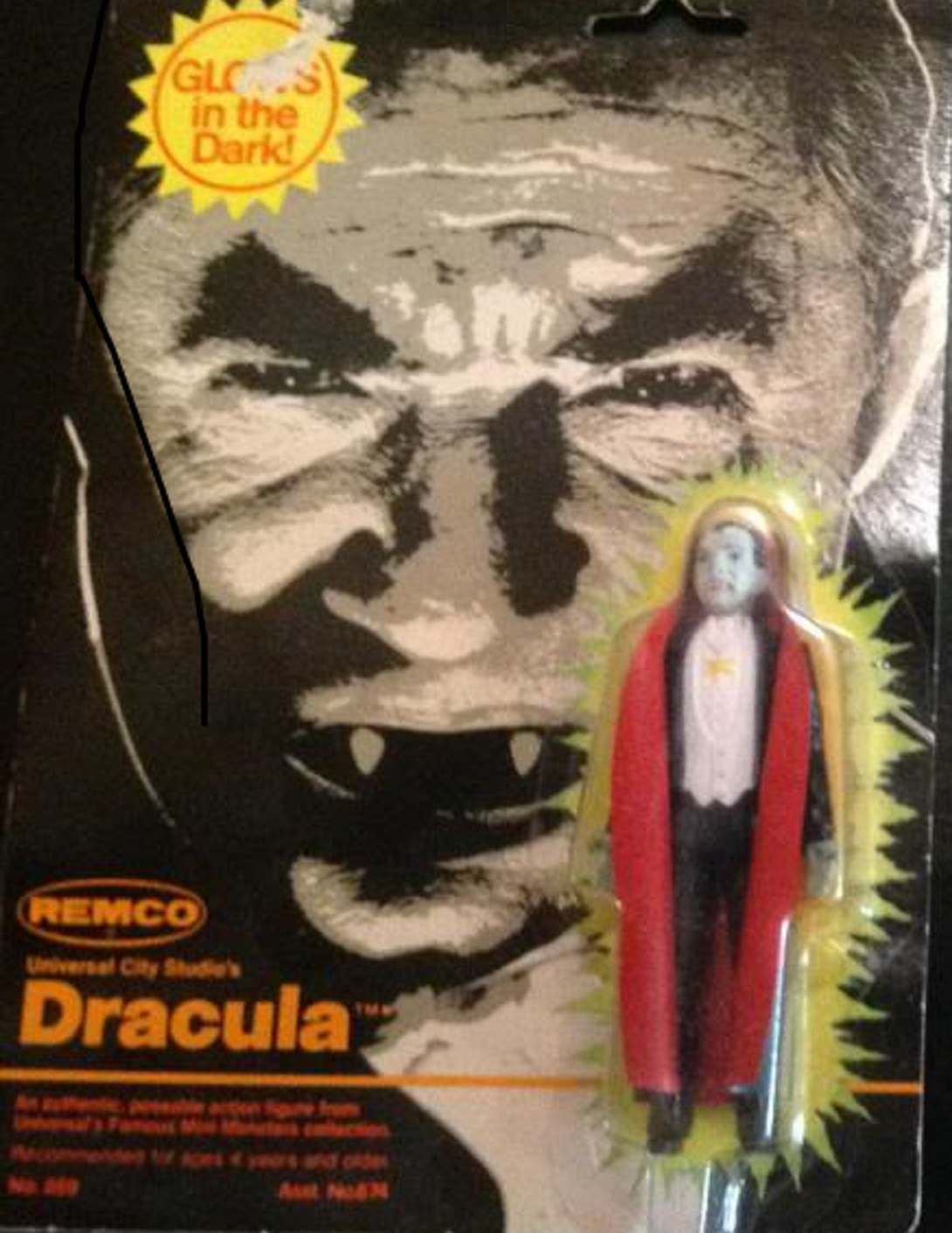 These action figures were cool all by themselves (especially because they were the right size to menace Kenner Star Wars action figures…), but I loved their home even more: Remco's Mini Monster Play Case, a small, fold-up playset made out of laminated cardboard.  The set was described as a "monster mansion and portable storage case for all the mini-movie monsters," and it sold for just $7.99.
Replete with "Glow in the Dark Features," this monster mansion also features "a flip-top mummy's tomb," "carrying handle," "creature cage," "disappearing lab table with instrument panel," and a "spooky laboratory set with doorway."
Just as the ads promised back in 1980: "you can almost hear the chains rattle and the hinges groan as the haunted house opens to reveal your favorite movie monster."