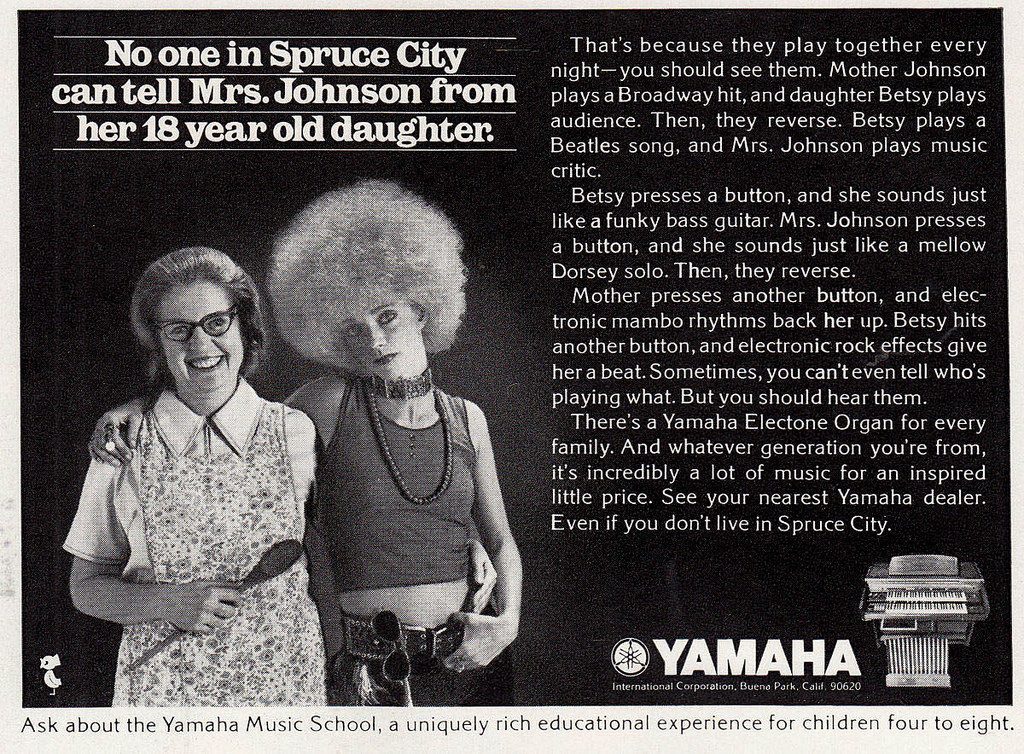 Yes, Mrs. Johnson, your new Yamaha Electone Organ will definitely bring you closer to your punk daughter.
Here is a collection of randomly chosen music related ads. I steered away from advertising for specific artists and albums – these pertain to instruments, audio equipment and media, etc. We'll start with cassette tapes….
CASSETTES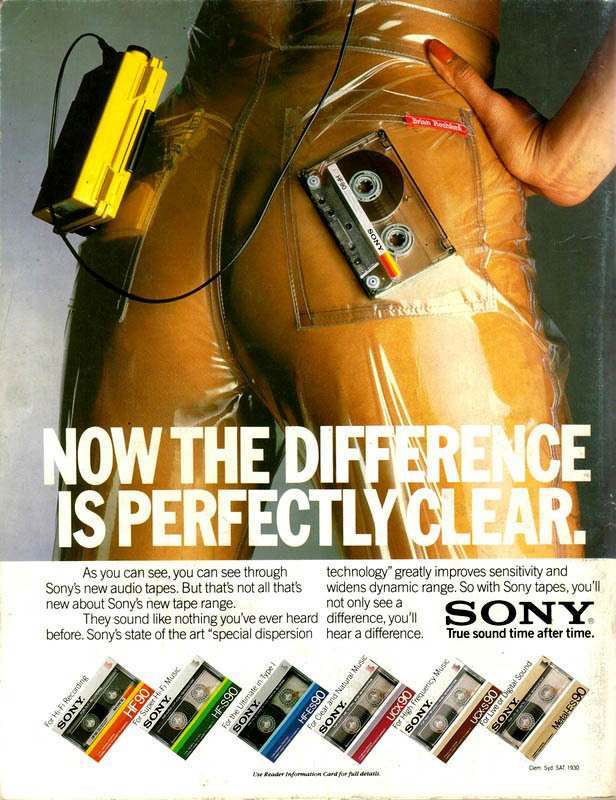 I'm sure they thought this would be sexy; but all I can think is how sweaty these plastic wrap pants would be.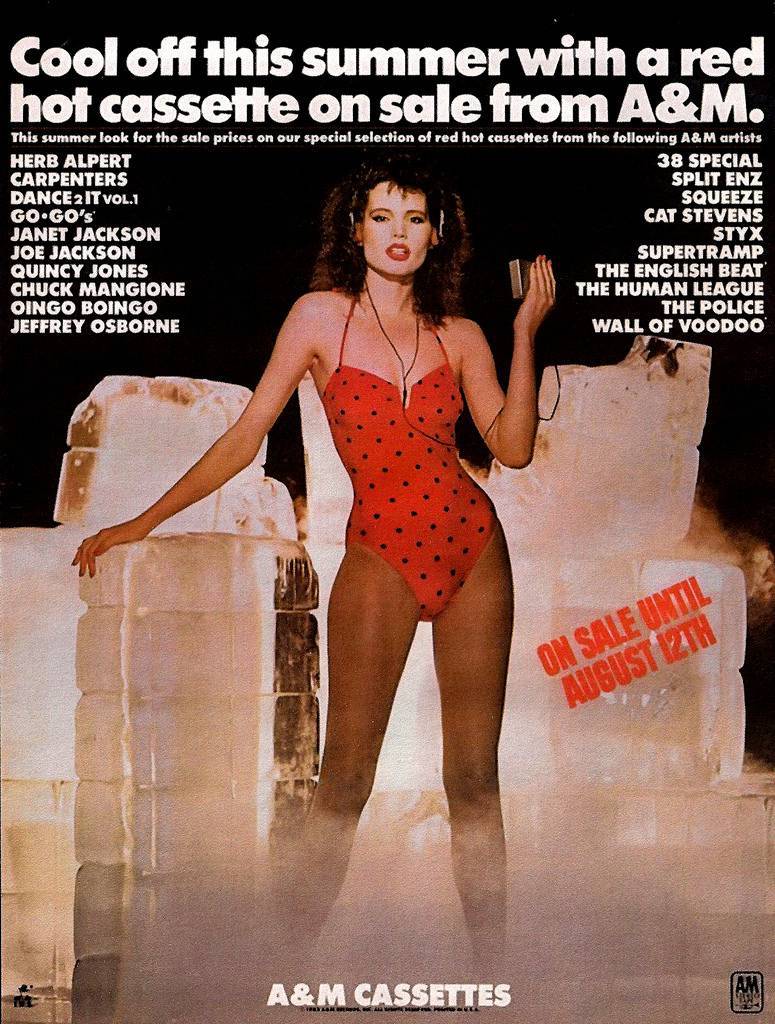 If I'm not mistaken, this is Geena Davis.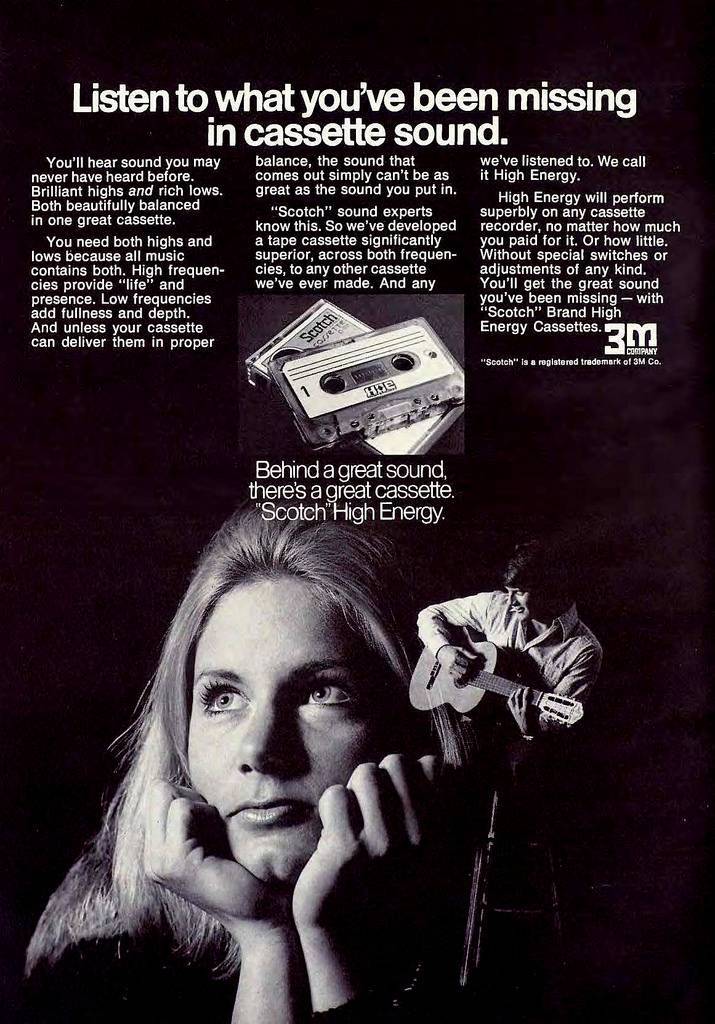 Nope. Sorry. Cassette tapes sounded awful.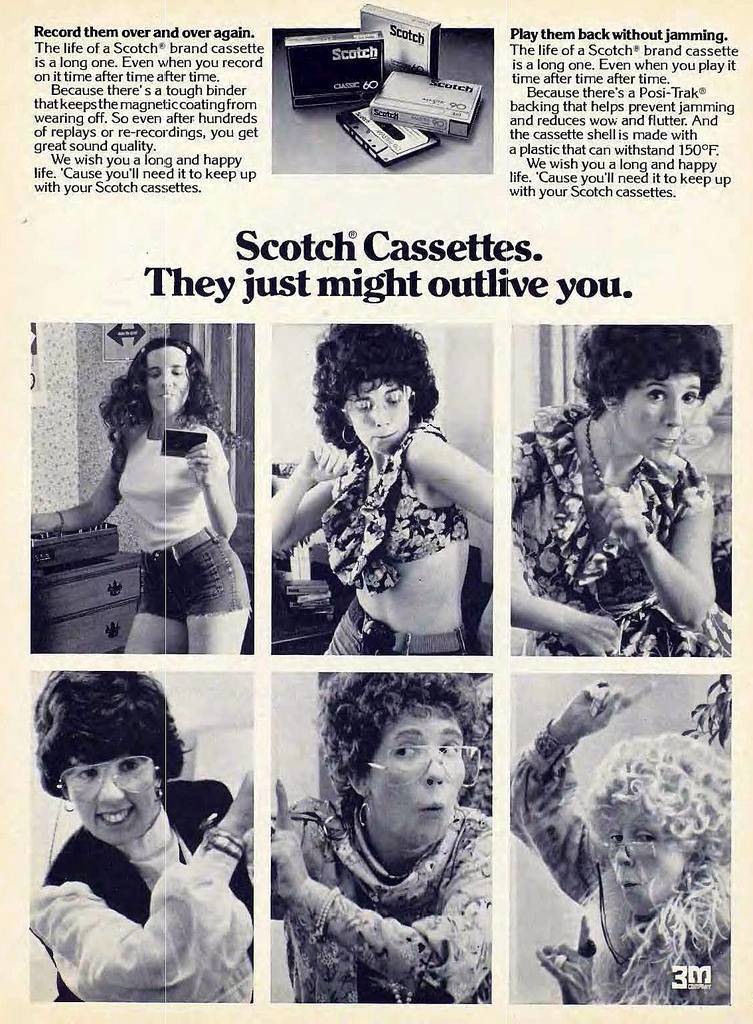 Possibly the most bold-faced lie ever perpetrated in advertising history. Cassette tapes did not last. Records might scratch, but they lasted – cassettes were ticking time bombs.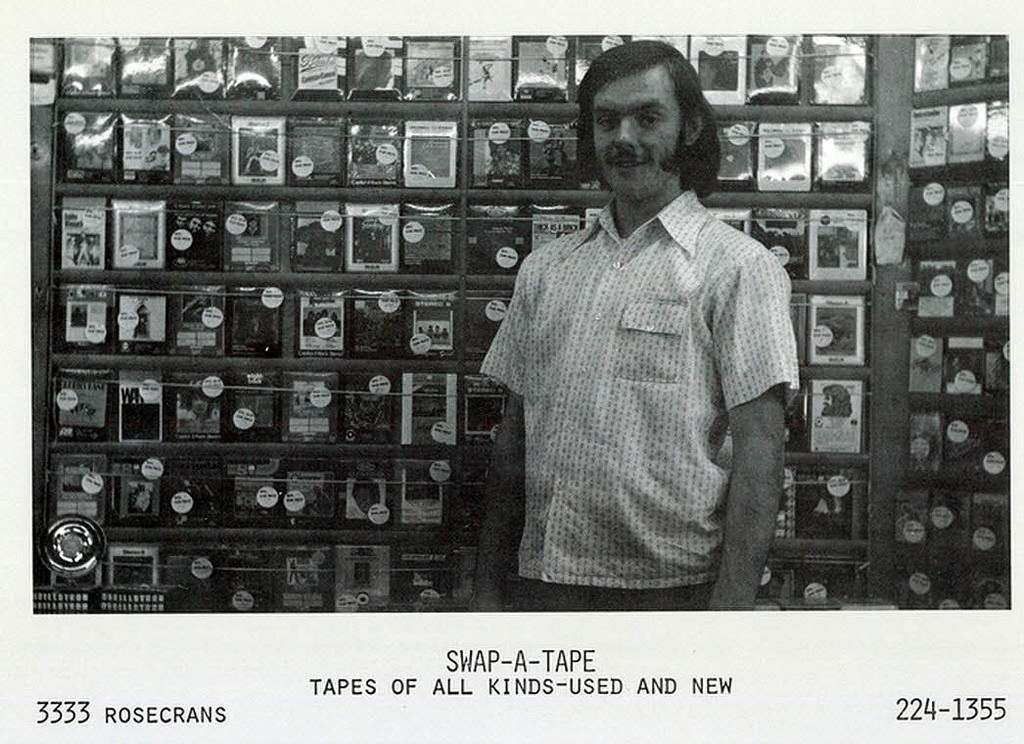 Randy's drug dealing days are over; he owns a legit business now. Although, regular customers may find "something extra" in their Jethro Tull cassettes.
GUITARS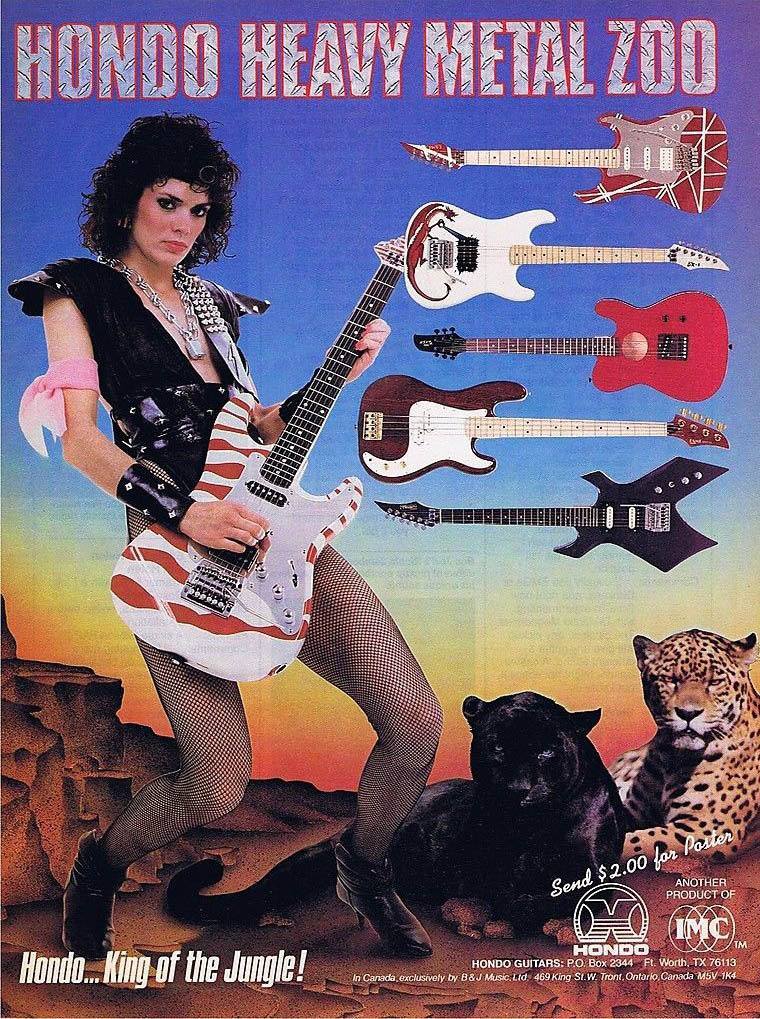 This is oh-so very metal; especially that armband.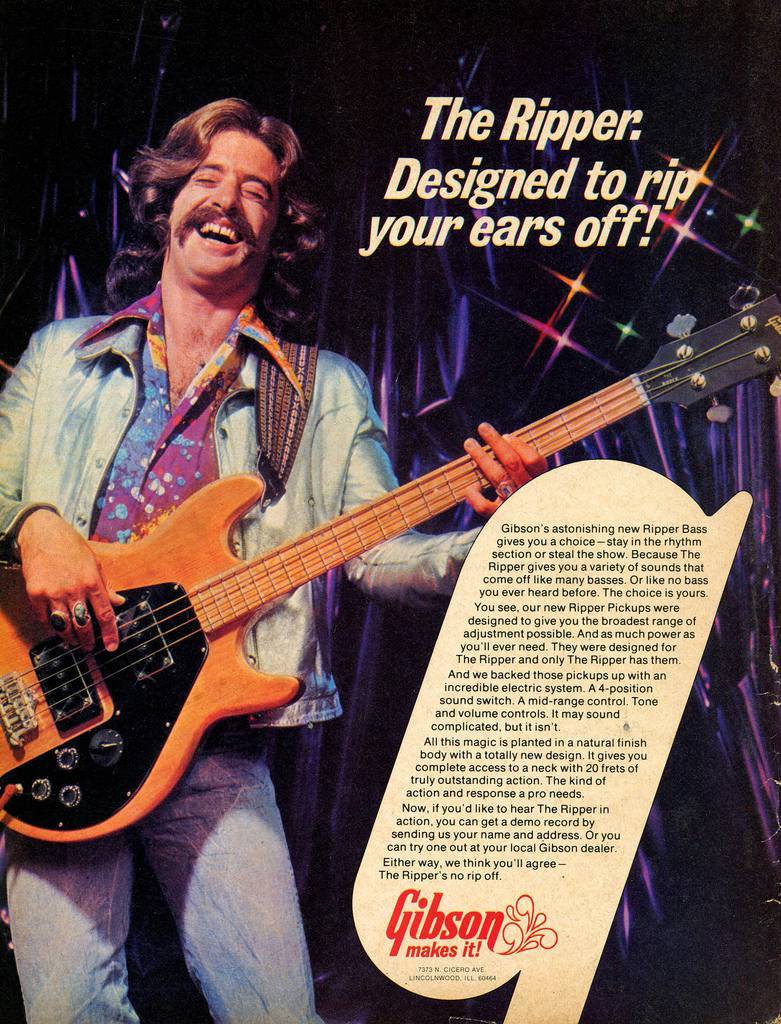 He is so high right now.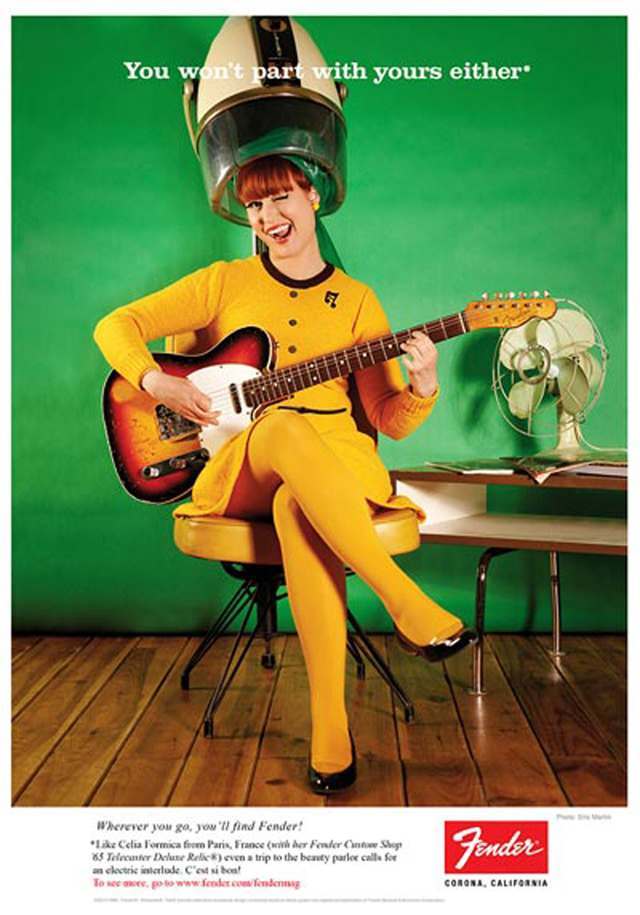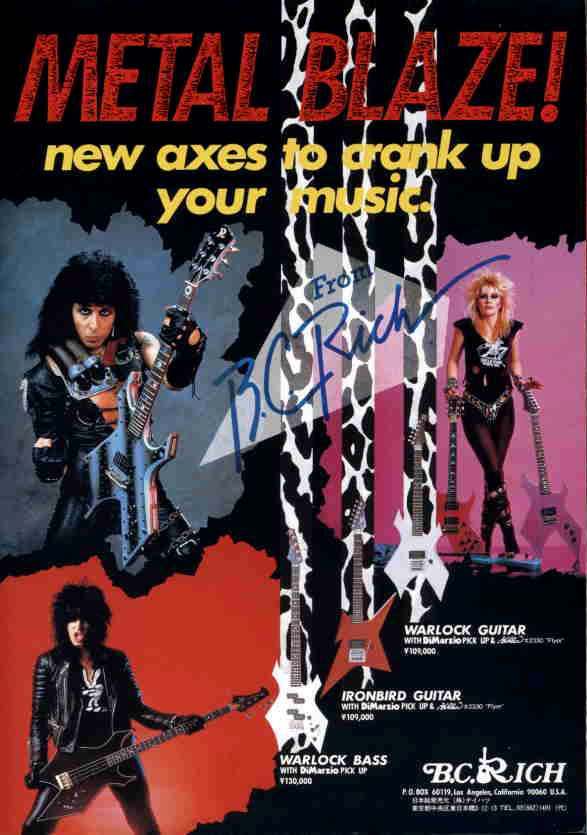 The Warlock Bass. The perfect instrument to strum onstage in front of a Stonehenge prop with smoke machine cranked up to 11.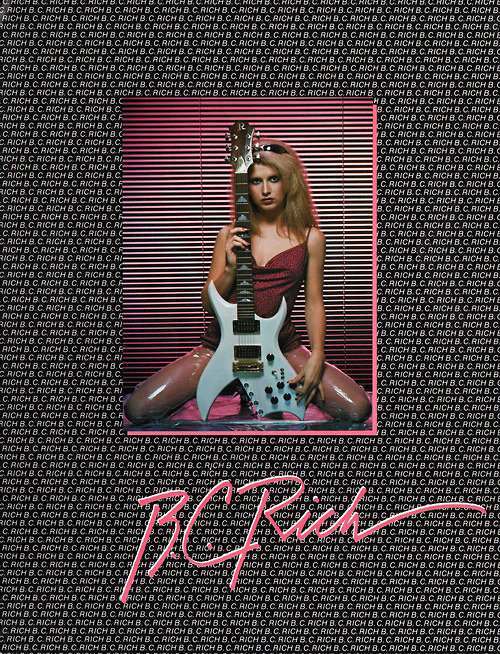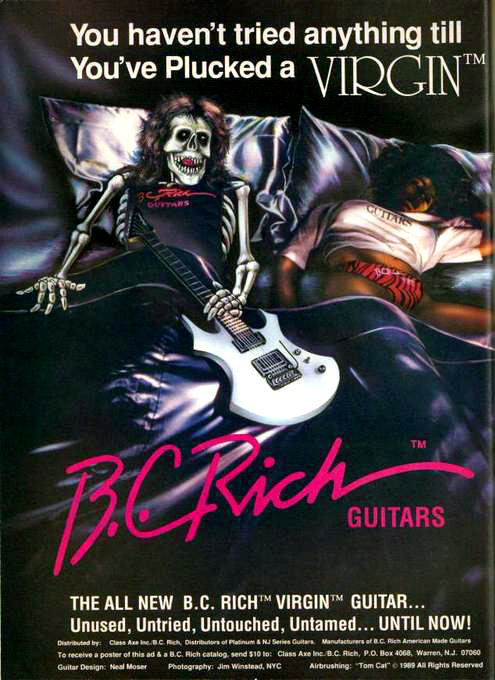 Of all the advertising I've posted on Flashbak, this may be the winner for most tasteless and inappropriate. I love it.
MISC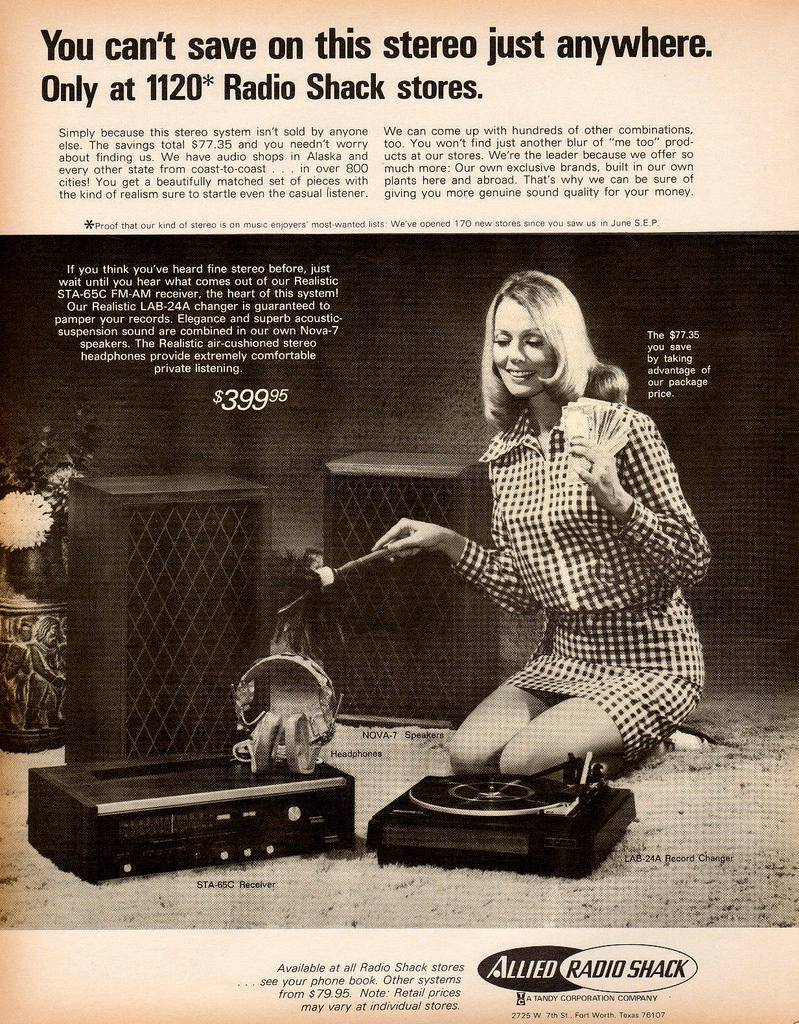 Cheers to Radio Shack for almost delivering an upskirt in their stereo ad.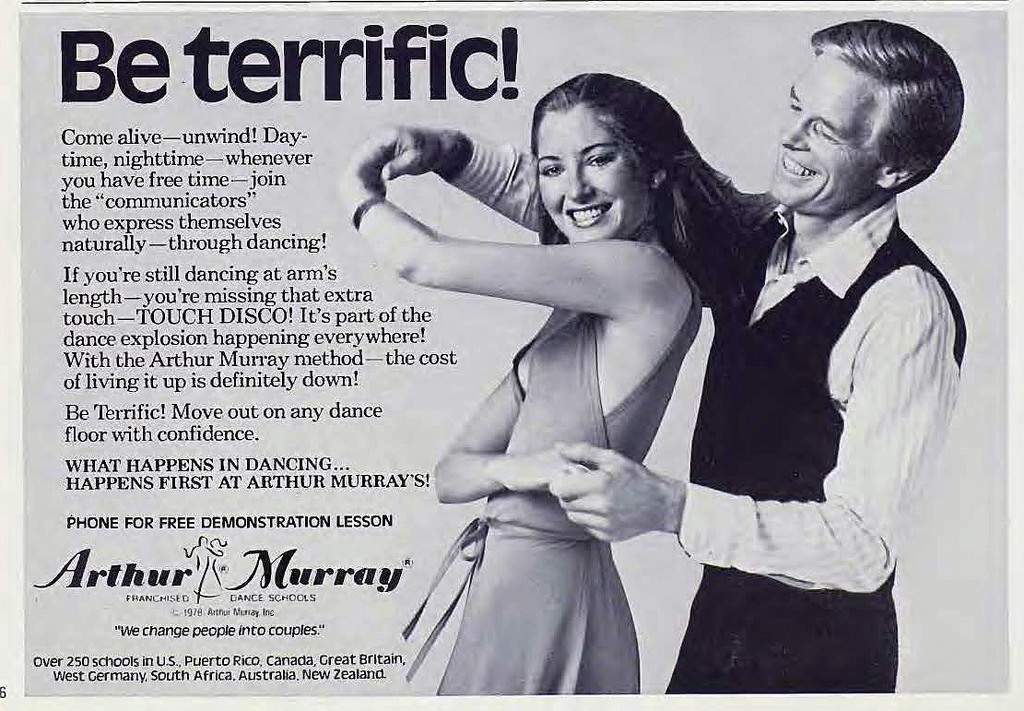 .
Touch Disco – it's disco, but with lots of touching.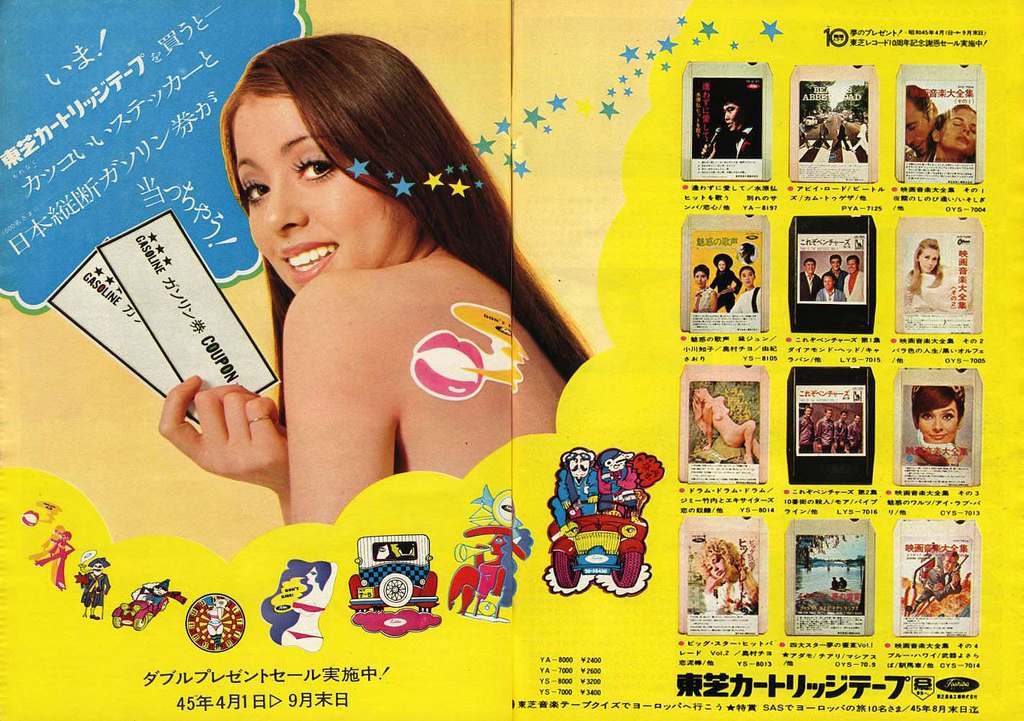 Do my eyes deceive me, or does one of these eight tracks look NSFW?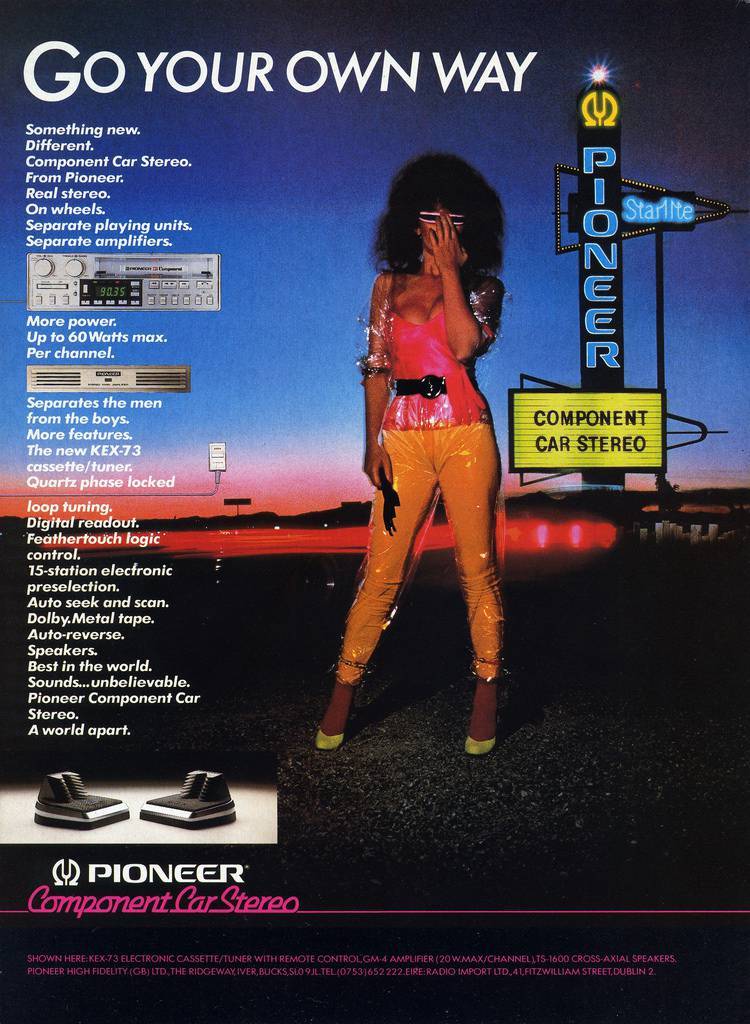 Meanwhile, in an advertisement completely unrelated to the Sony cassette tape ad above, we once again have a woman in Saran wrap pants.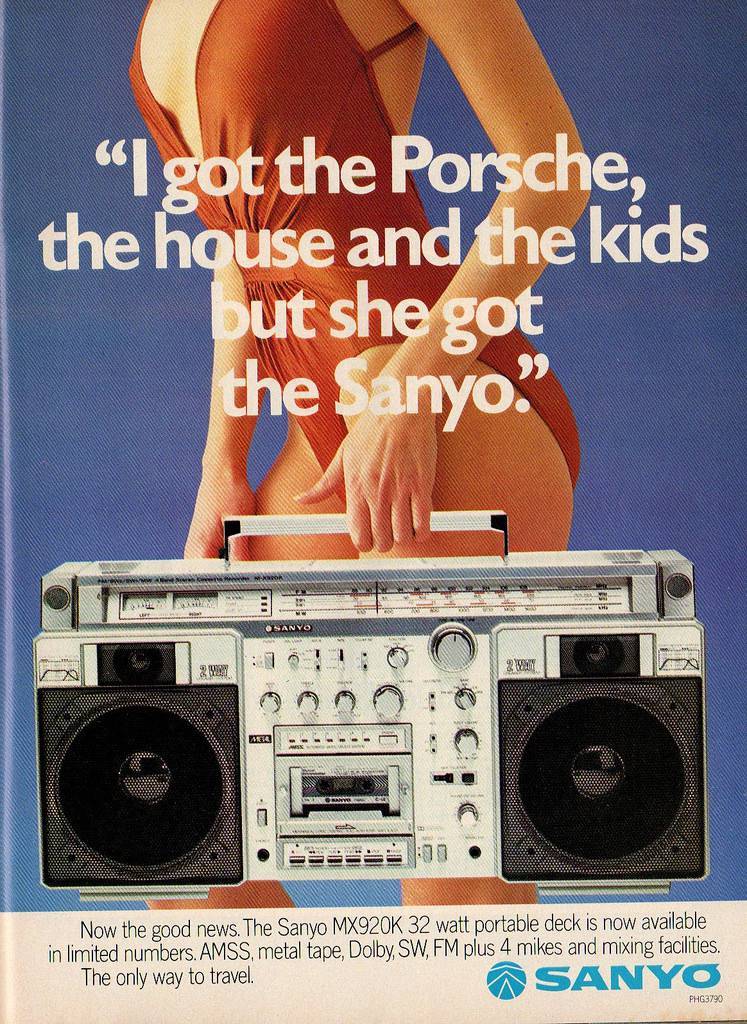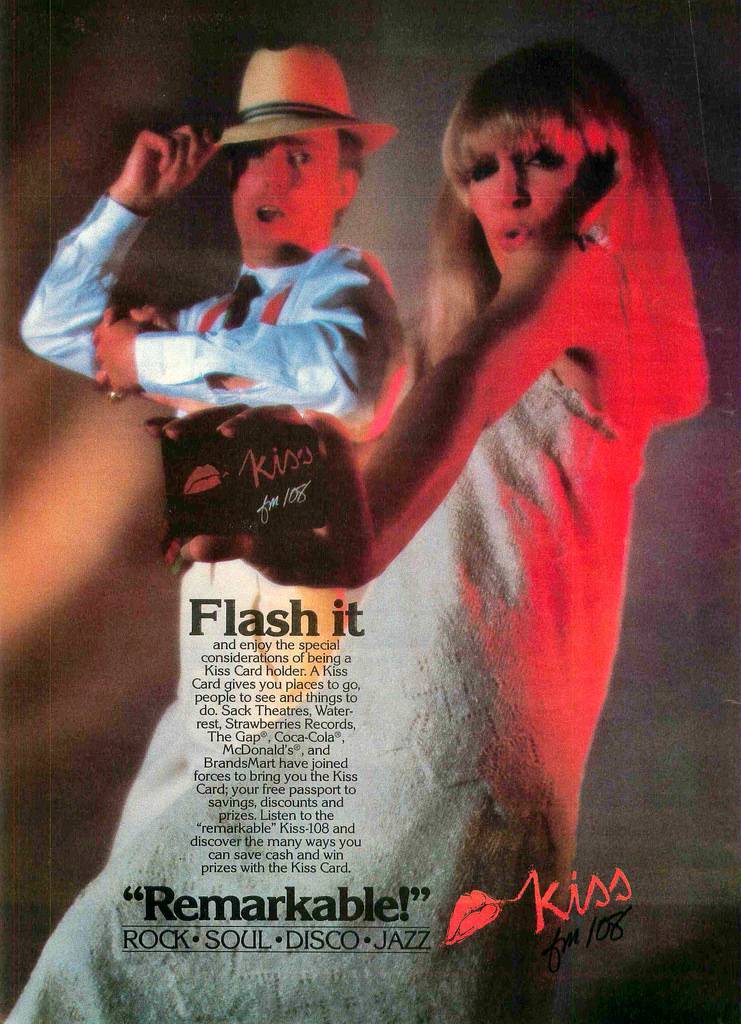 I pulled this ad from a 1980 issue of Savor magazine. Plenty more music ads still sit unpublished, but we'll hold off until next time. See you then!