About 3 years ago, we took a look at flight attendants back when they were basically cocktail waitresses of the sky.  The images are fun to look at, not just because these hard working gals are lovely, but also because of the mind-blowing cultural change that has taken place in the ensuing decades.  Where once a flight attendant in a revealing, sexy uniform was a positive lure for businessmen, now would be roundly and rightly condemned.
So, let's have a look at the stewardess in photographs and pop culture, before they were "liberated".  Enjoy.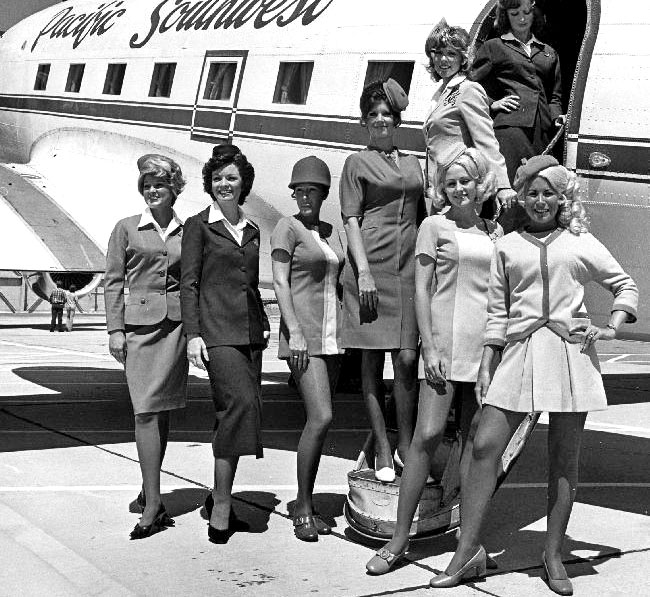 A good look at how the hemlines went "skyward" at the end of the 1960s, compared to the more modest uniforms of previous years (and the current years).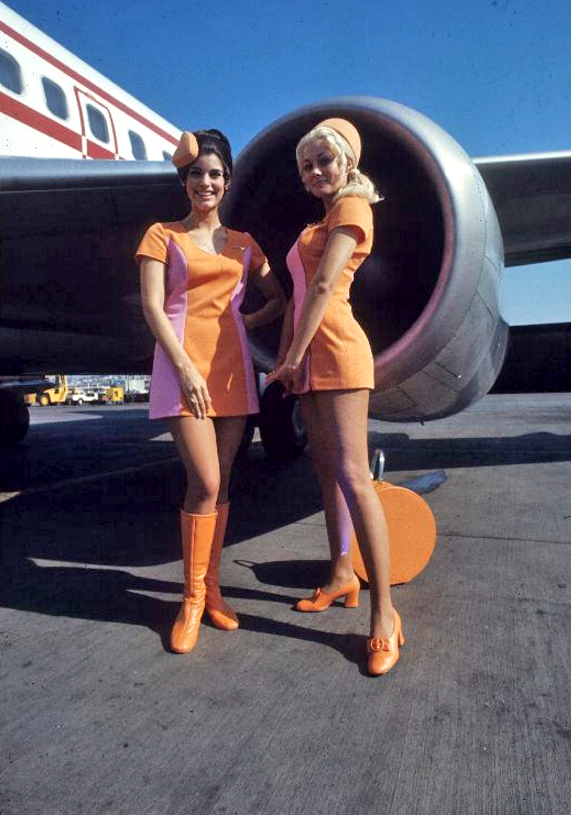 You might say PSA embraced the "sexy stewardess" uniform more than any other airline.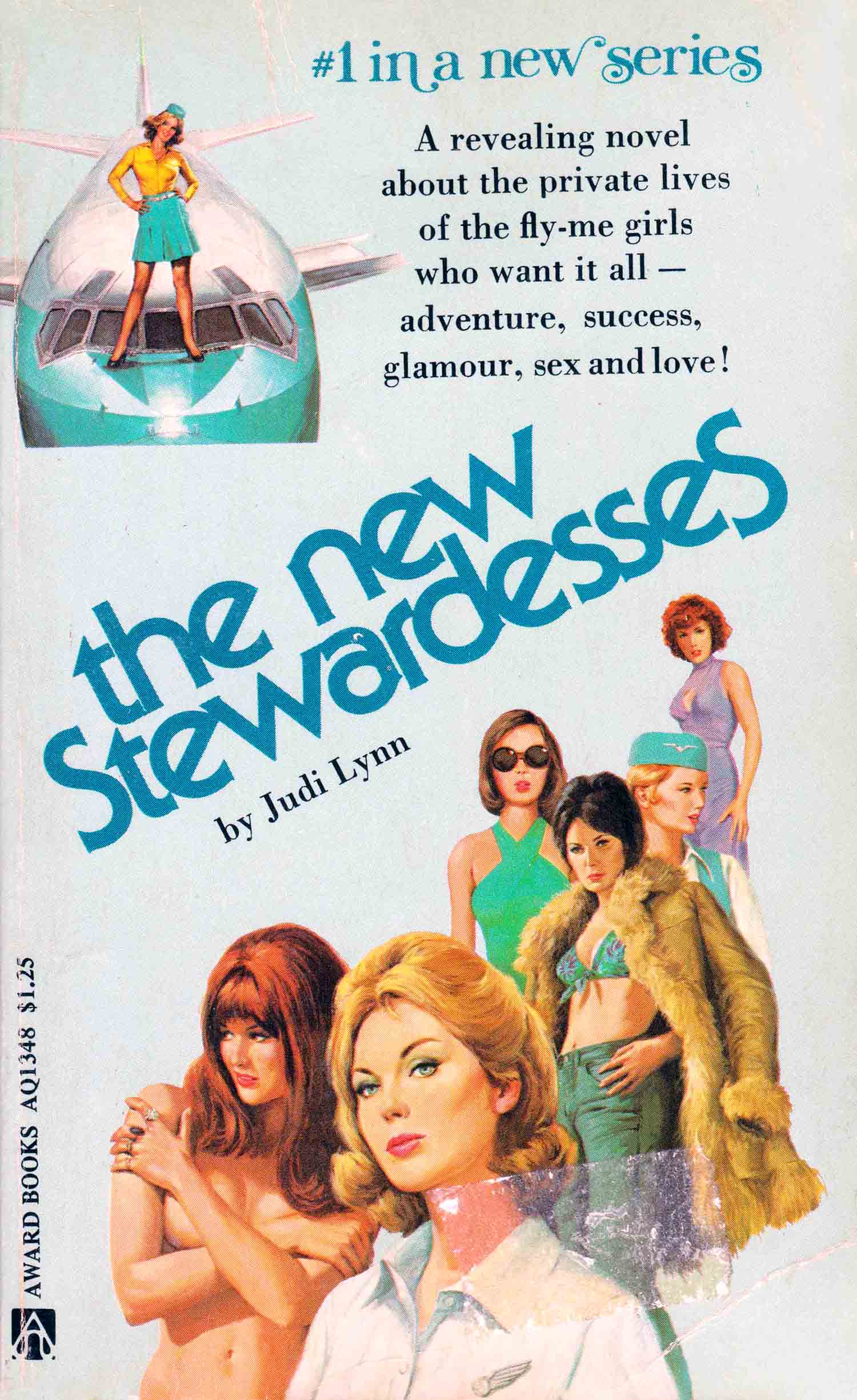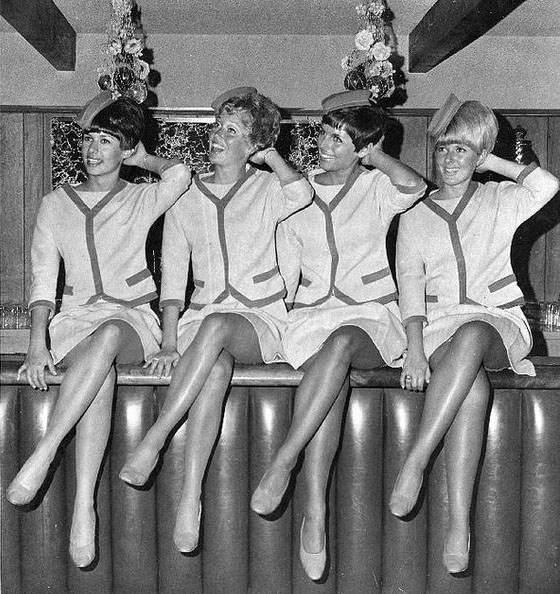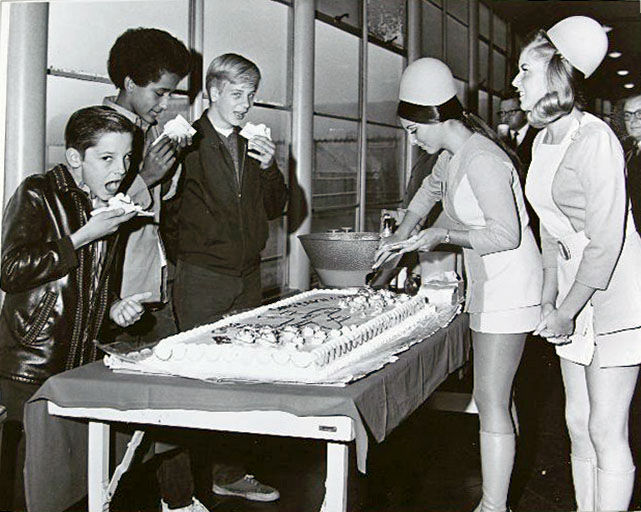 Some nice young lads enjoy a cake with the stewardesses.  Enjoy the moment – it's all downhill from here, boys.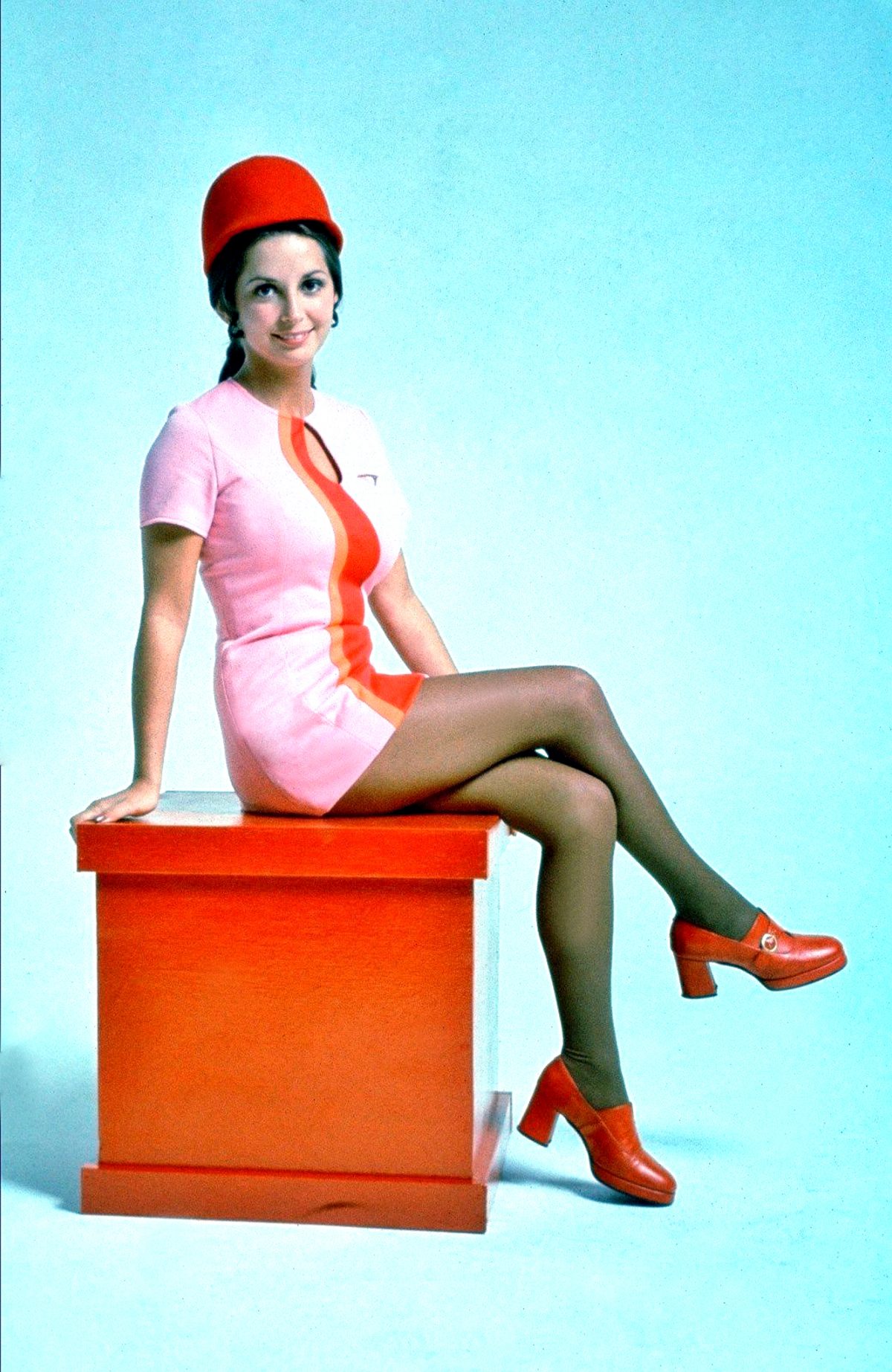 A PSA stewardess models the new uniform for the 1970s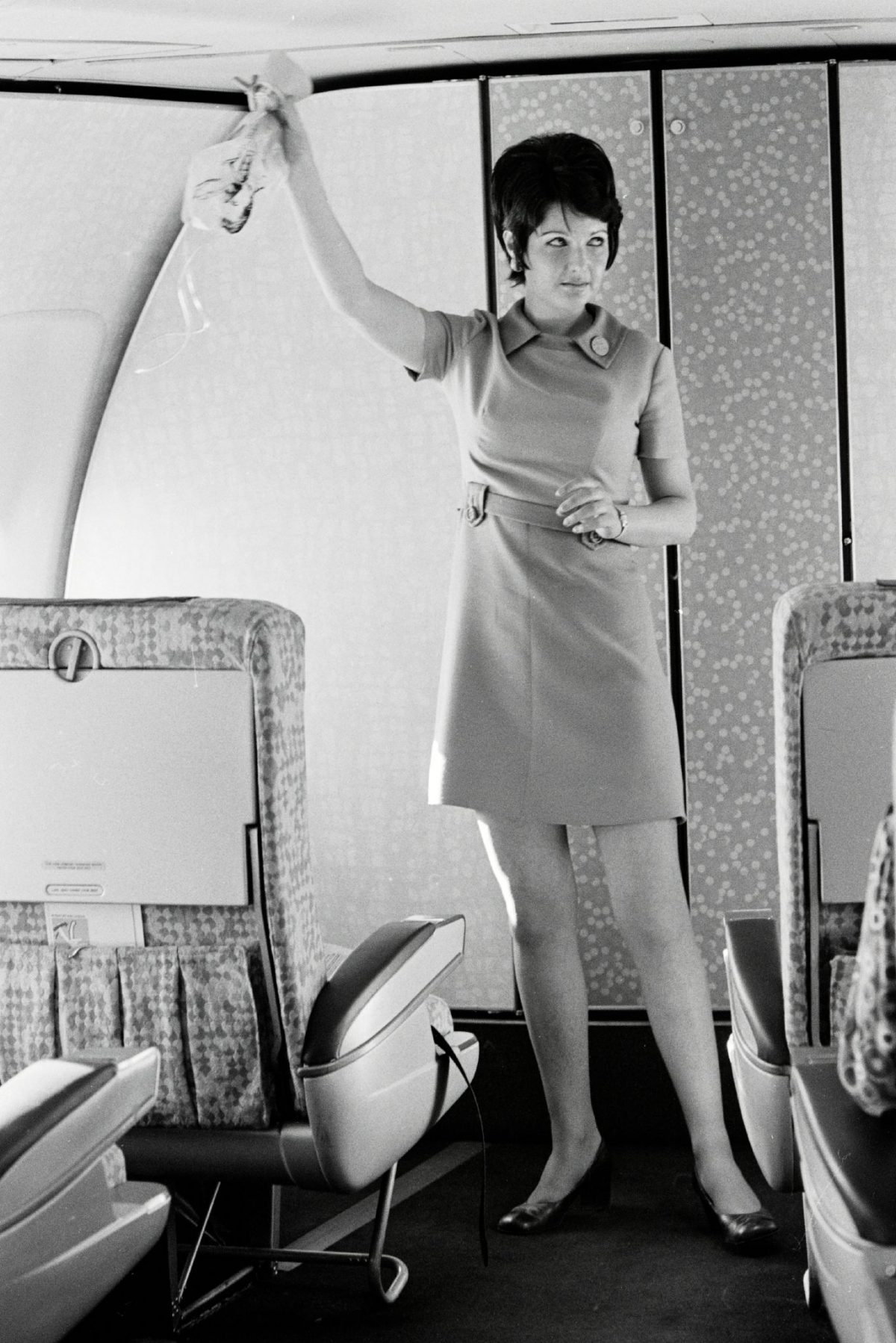 Demonstrating the oxygen mask five decades ago, and we're still learning.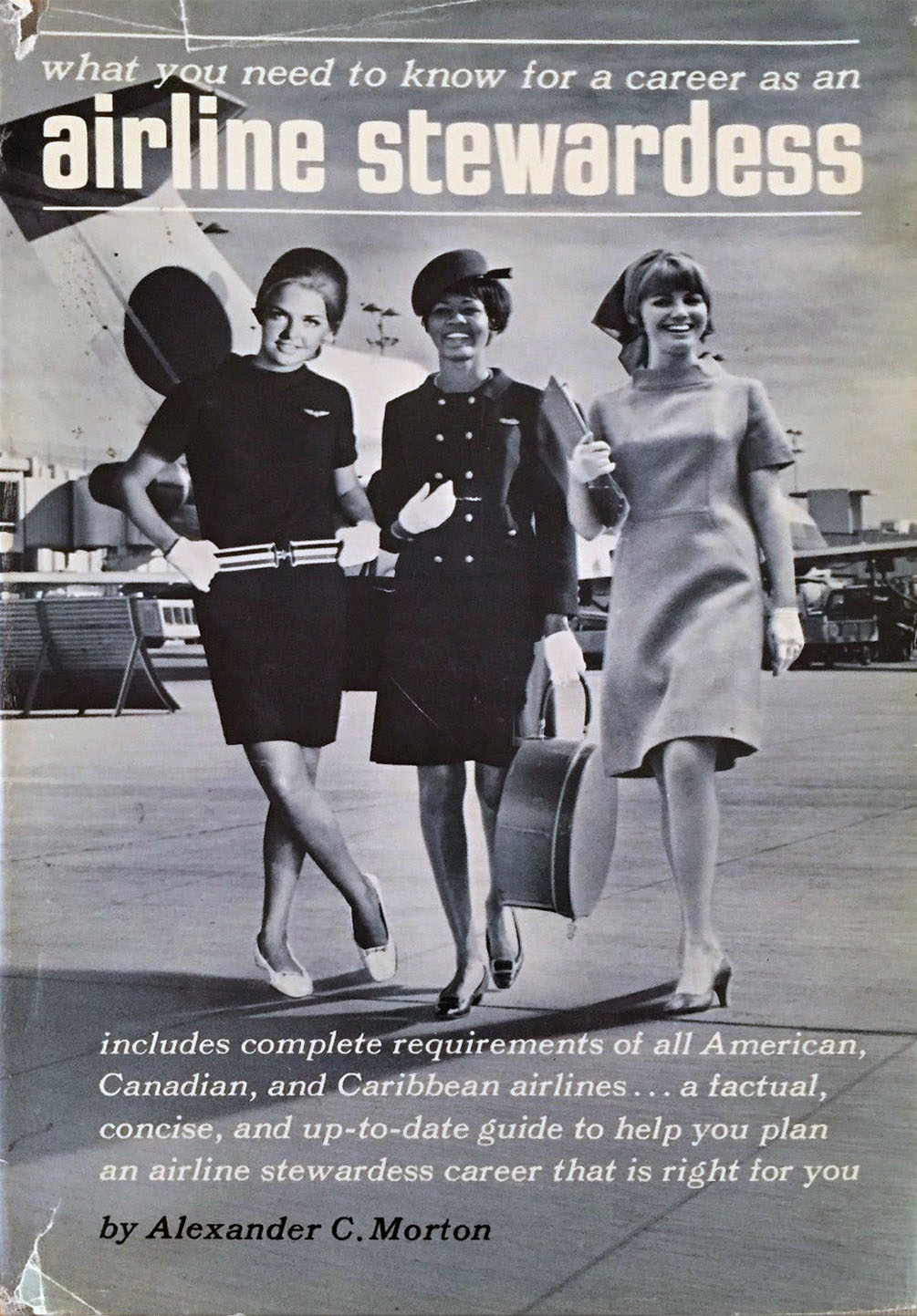 For more stewardess career info see: Stewardess or Secretary? Career Ads for Women in the 1960s and 70s
Also, from the first stewardess article, an ad that aired on Los Angeles radio in the summer of 1969:
Right now PSA, the airline that is famous for its stewardesses, is looking for girls. Yes..girls to fill a cute orange mini-uniform…girls who smile and mean it…girls who give other people a lift. Now if you're single, 18 1/2 to 26 years old, 5 foot 1 to 5 foot 9, 105 to 135 pounds, have a high school diploma or better–come in for an interview at the Los Angeles International Airport stewardesses department Tuesday or Thursday. PSA is an Equal Opportunity Employer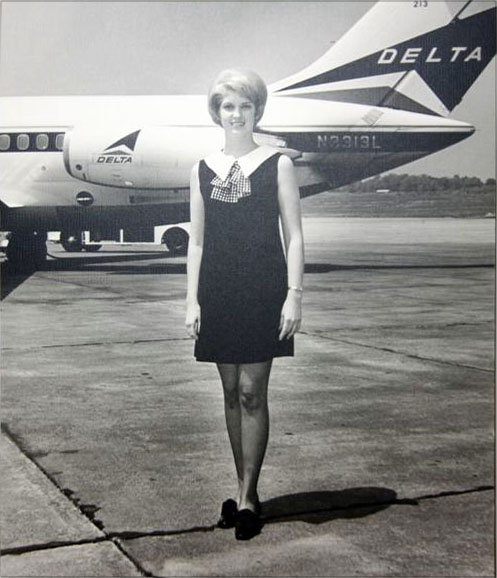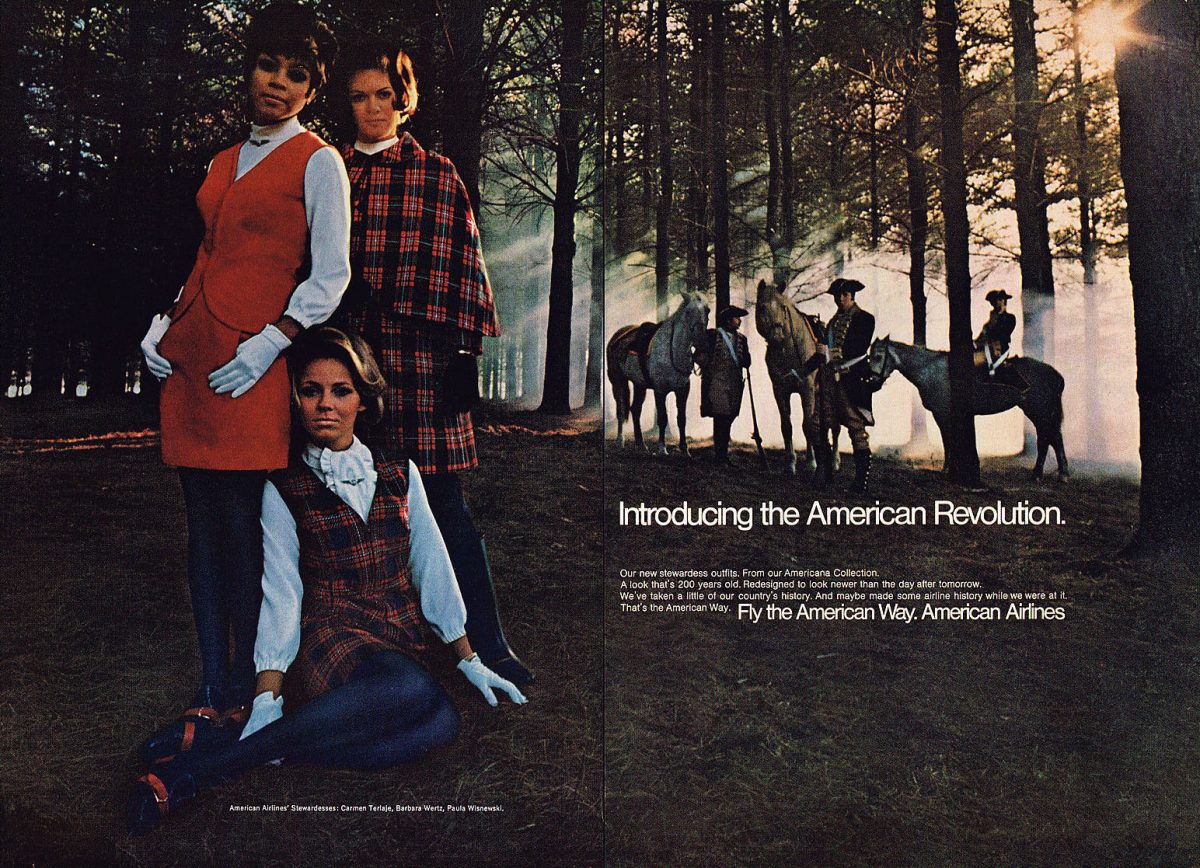 An American Airlines ad from 1969.  Also see: Sex Sells Seats: Vintage Airline Advertising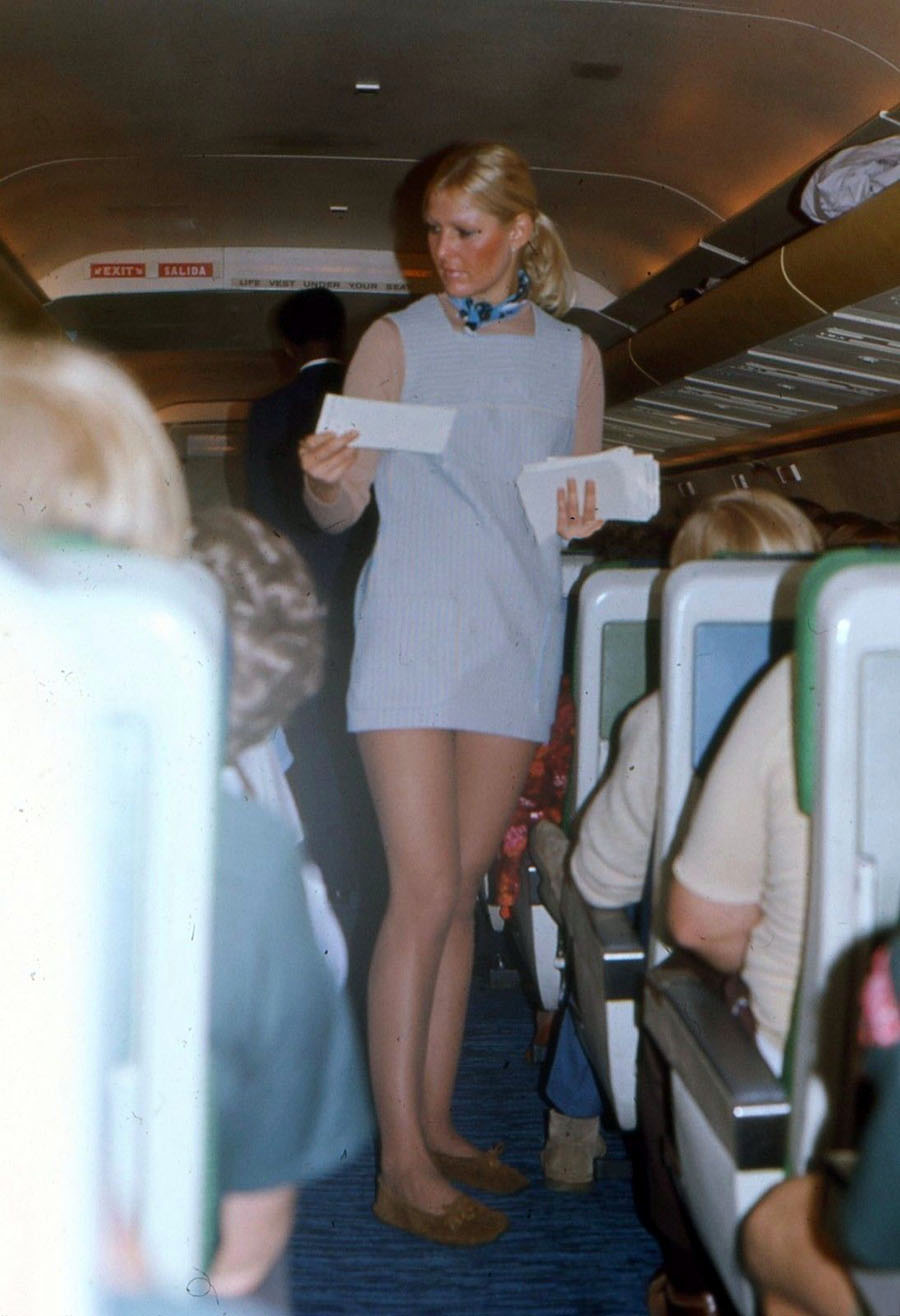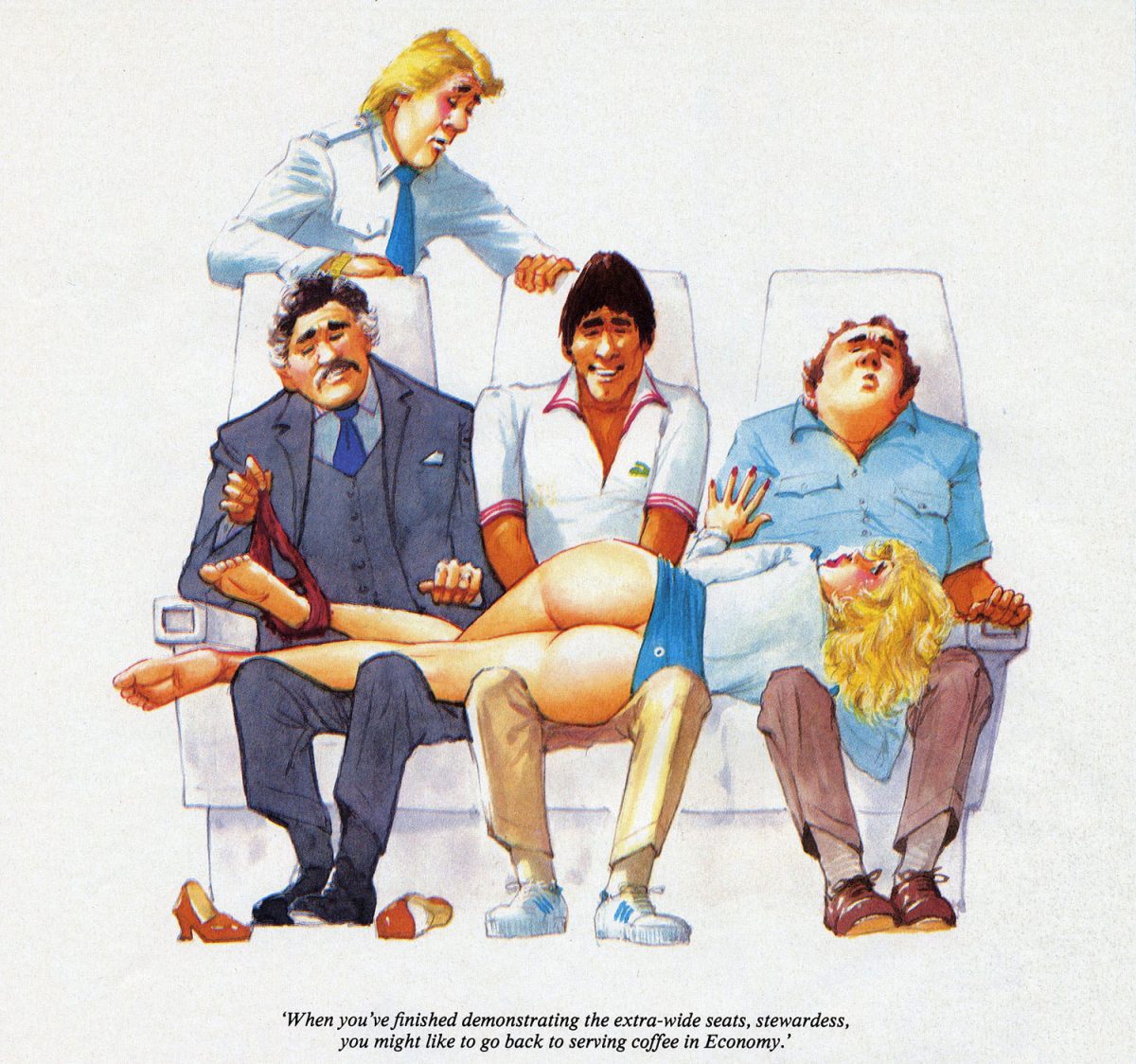 Saucy stewardess humor from a 1970s issue of Mayfair magazine.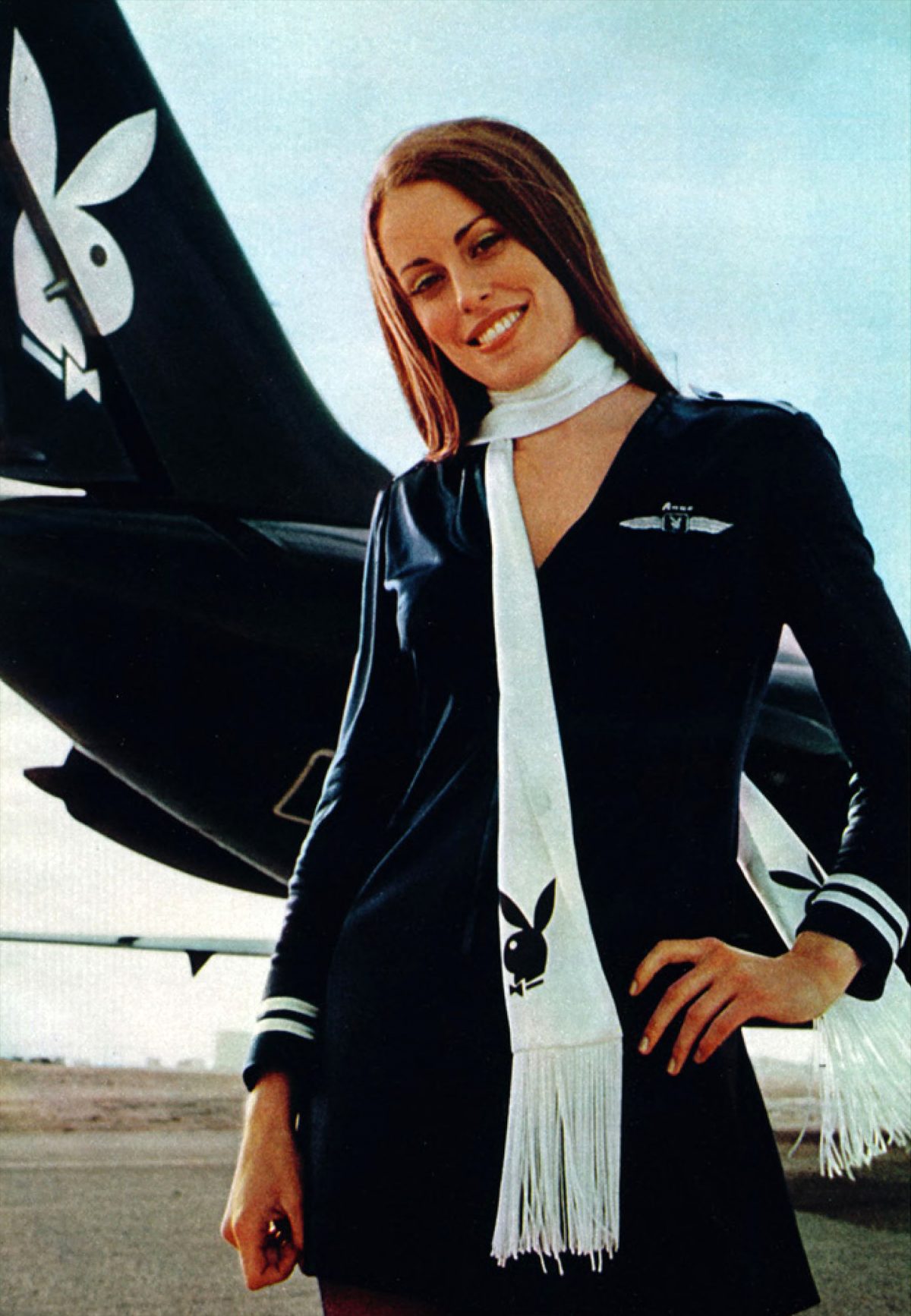 Let's not forget the short-lived Playboy airlines with bunnies for flight attendants.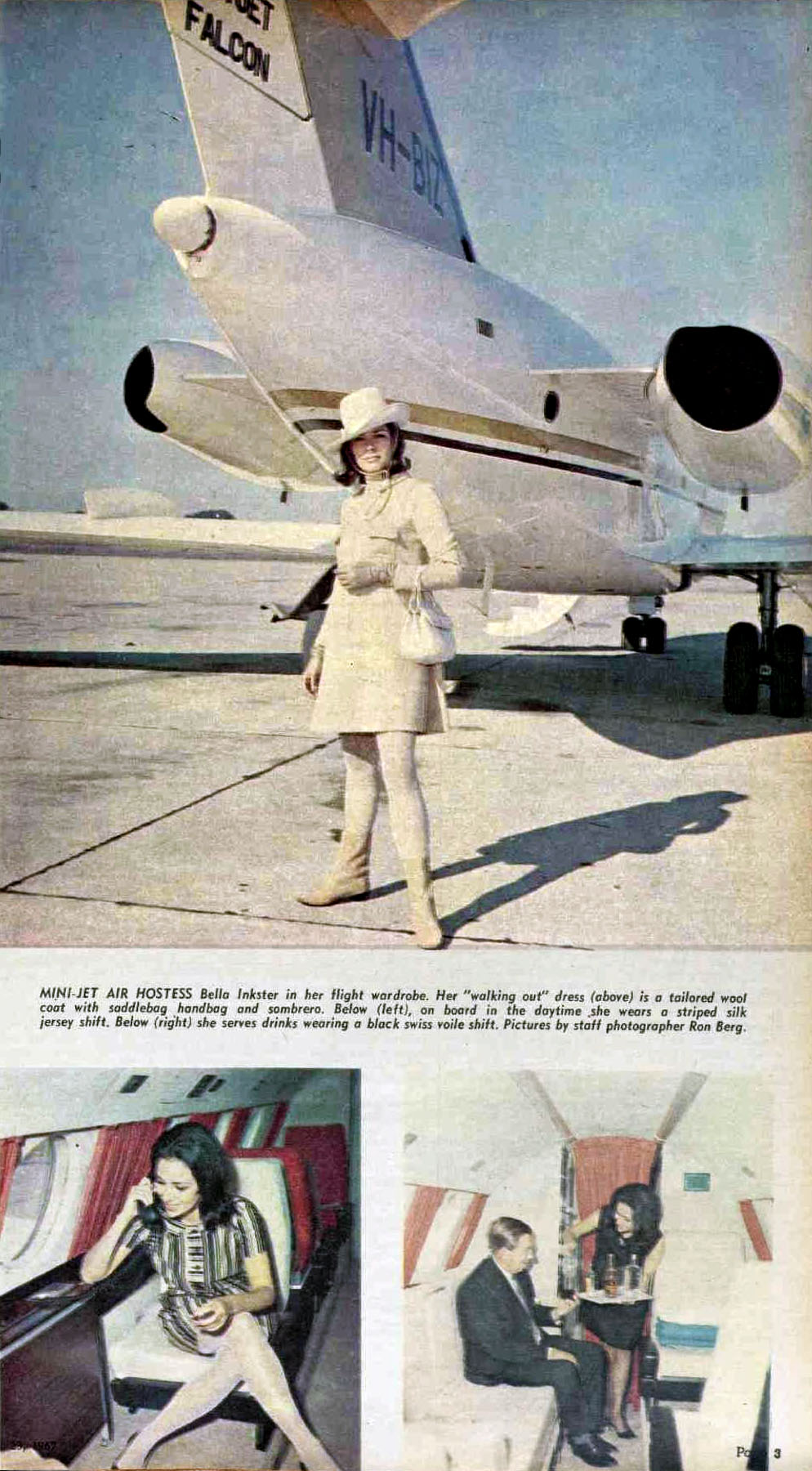 The Australian Women's Weekly, 1967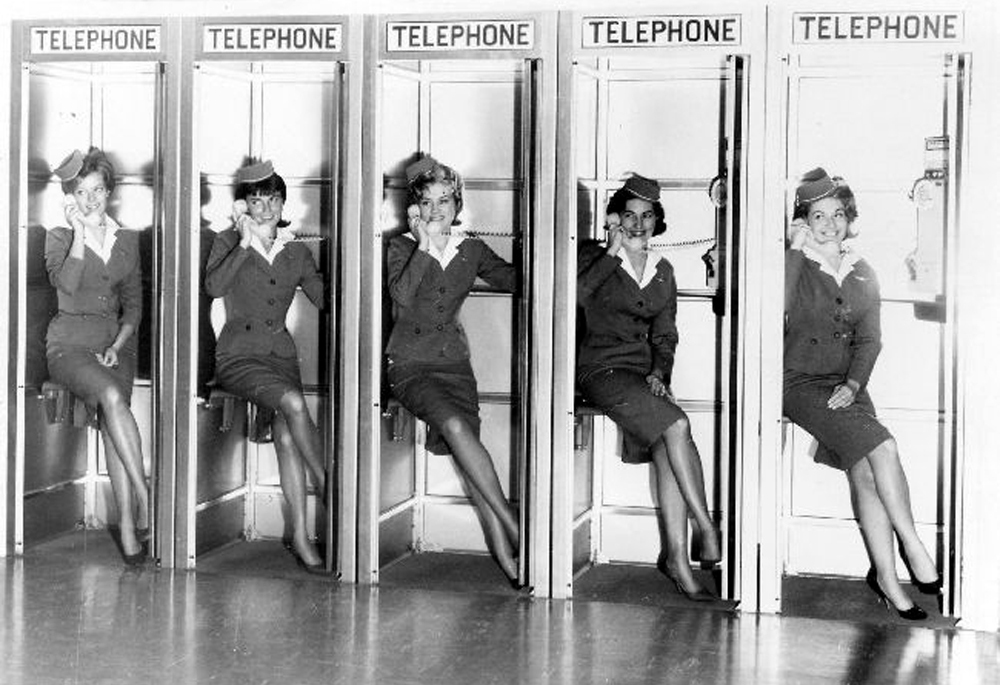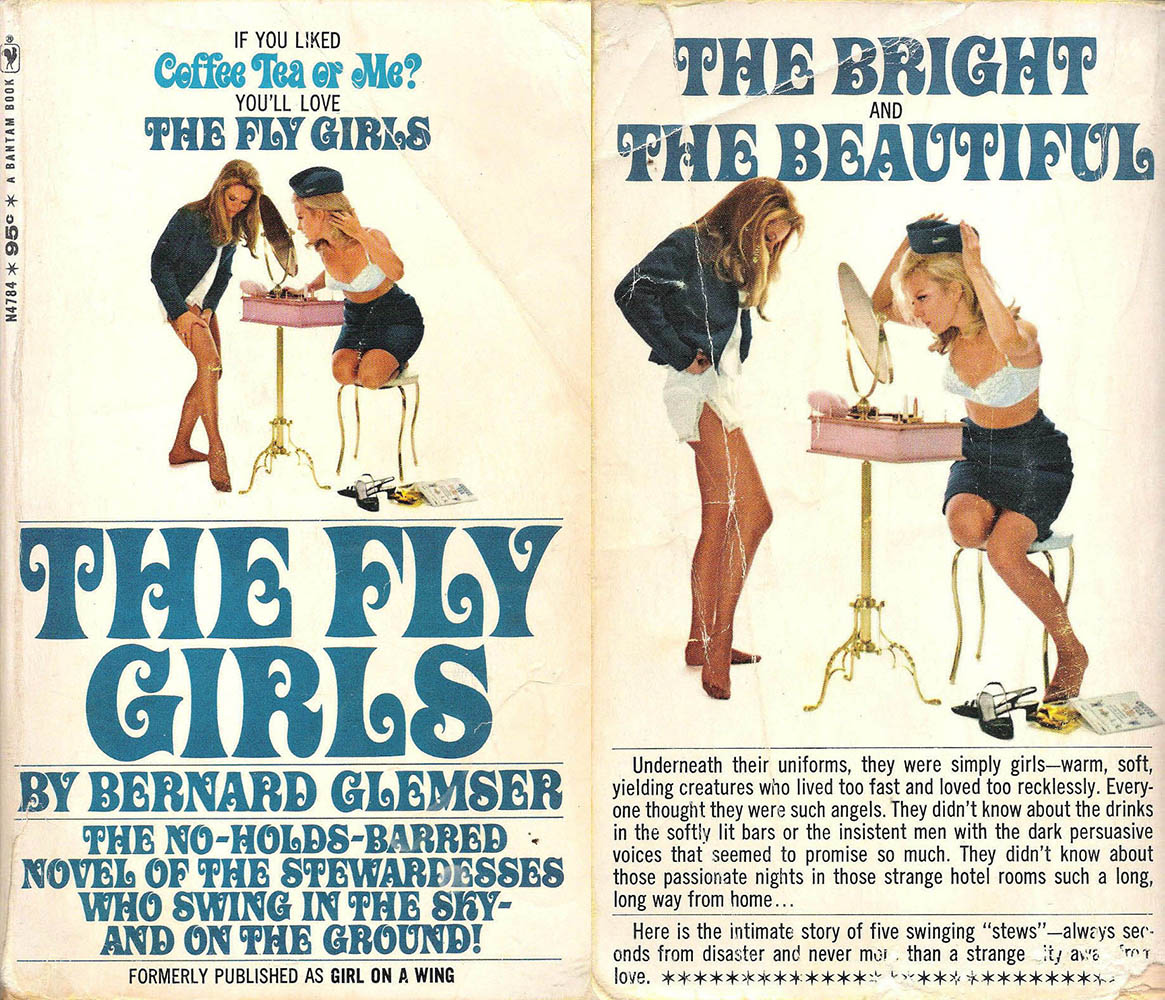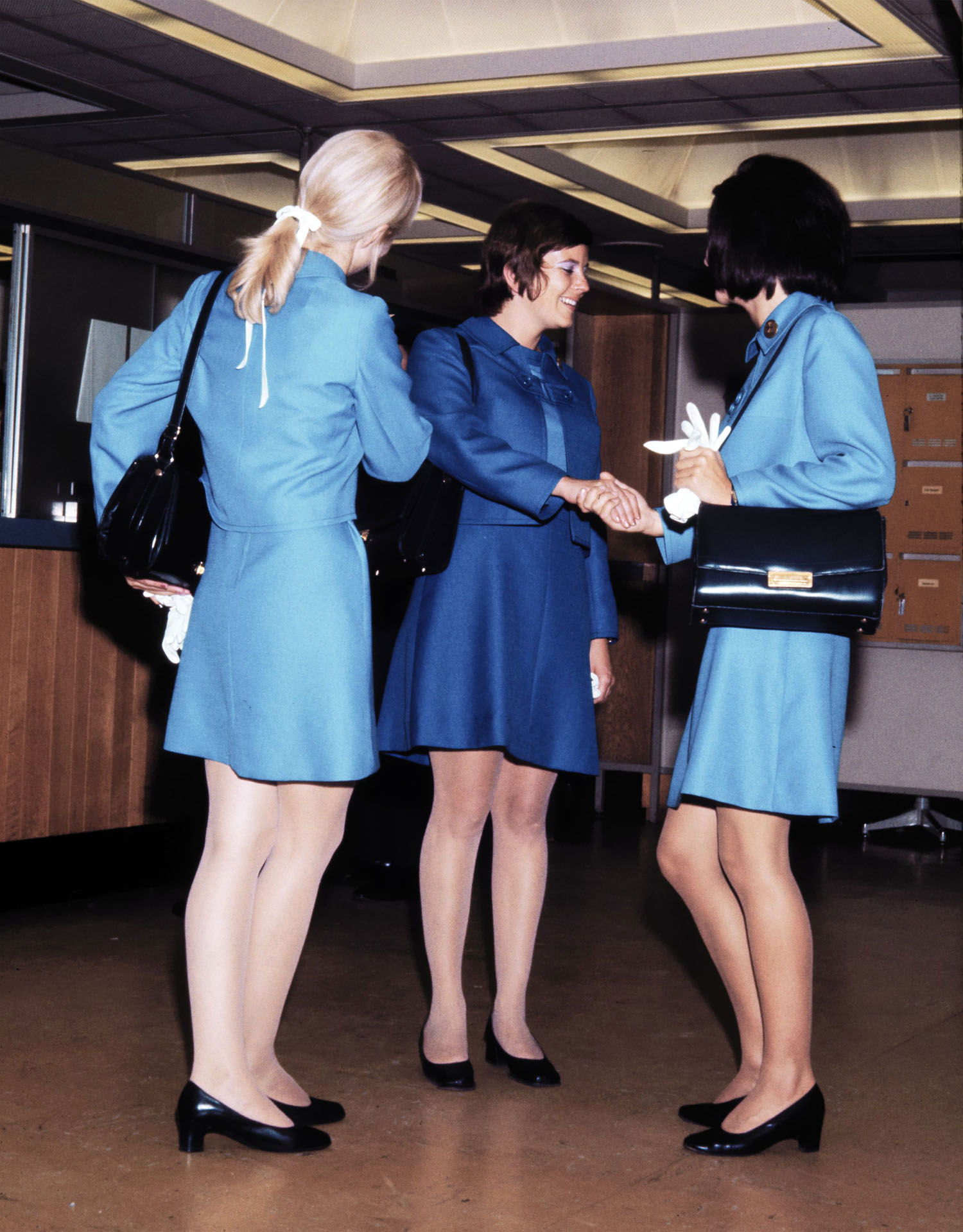 (Above and below) Found photographs of stewardesses from 1970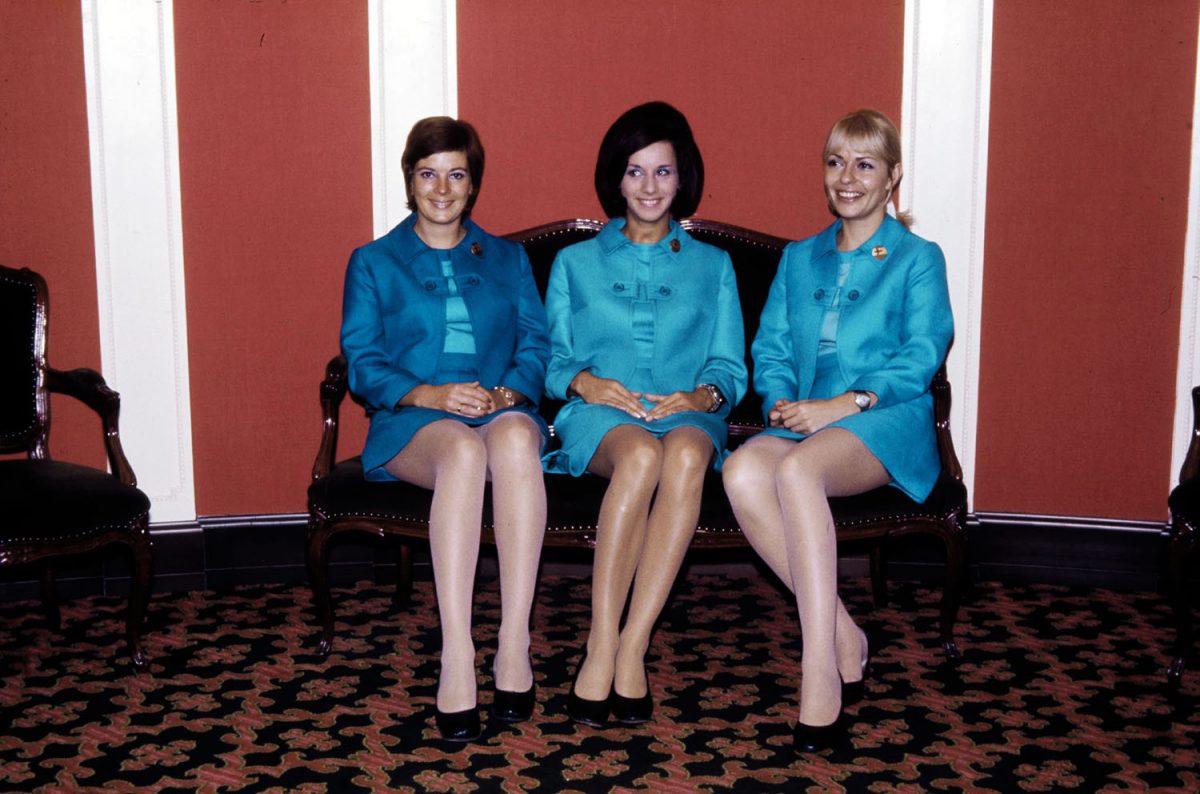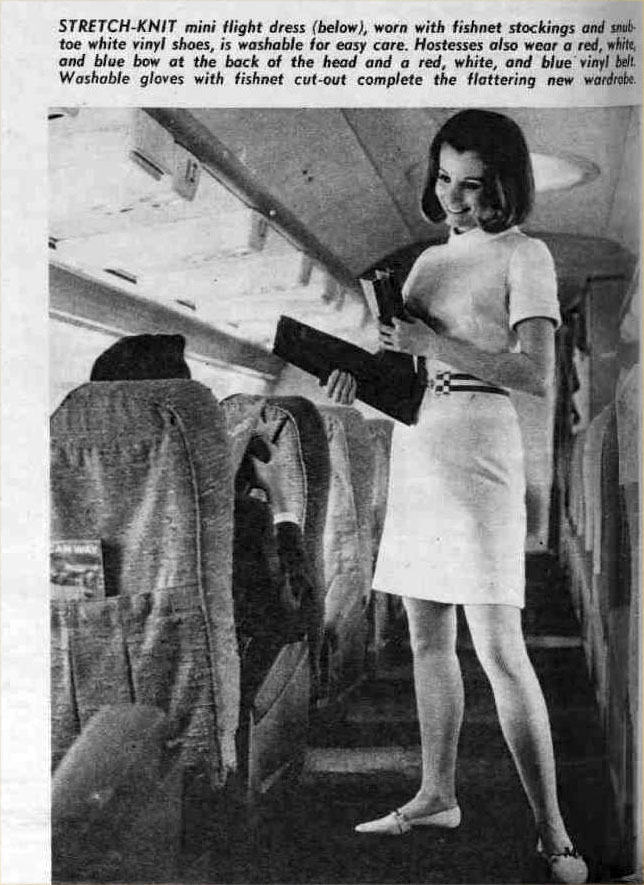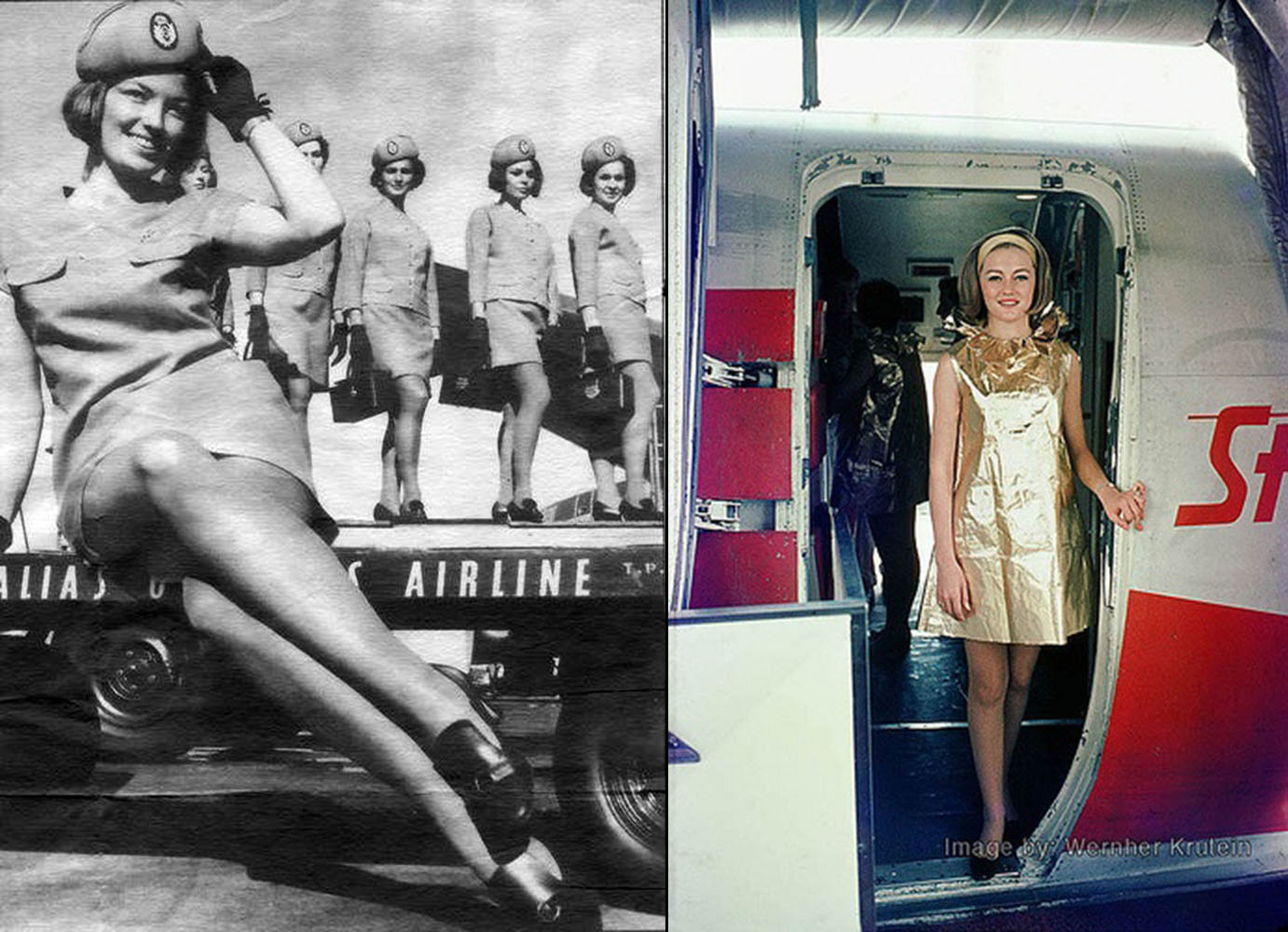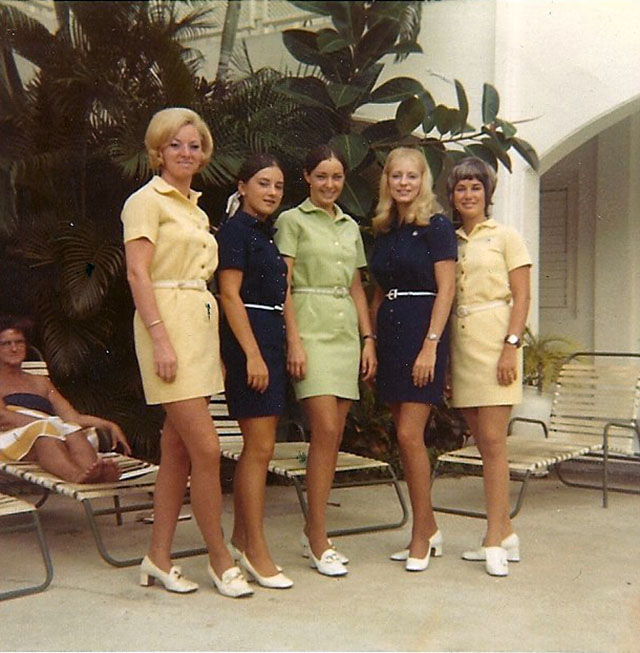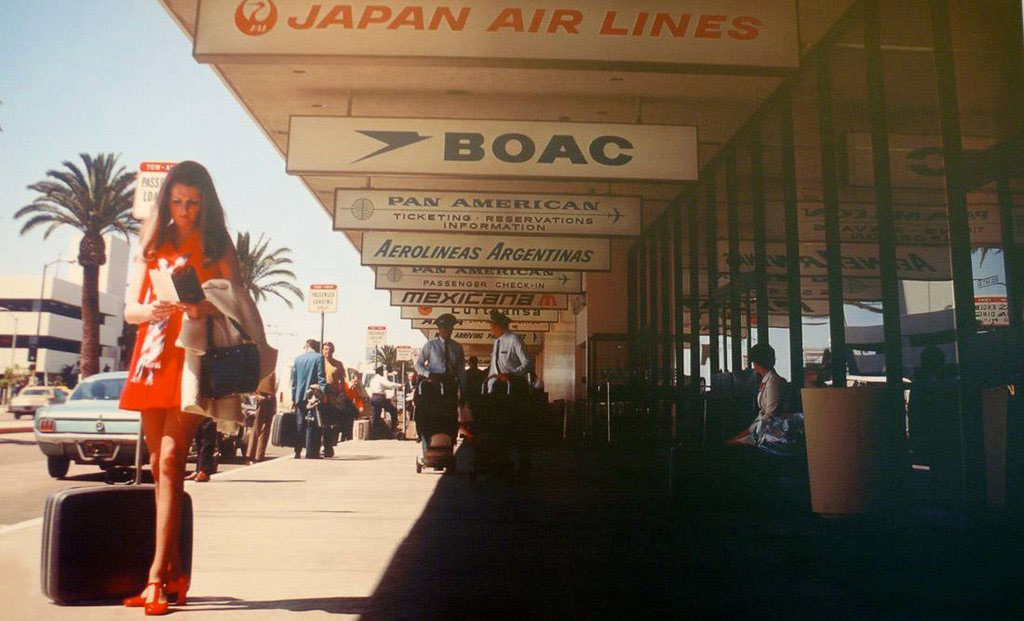 An amazing picture of LAX in 1966.
According to Wikipedia: "Produced on a budget of just over $100,000, the film grossed $25 million in 1970, becoming the most profitable 3D film ever released. In budget-relative terms, it remains among the most profitable theatrical films ever produced."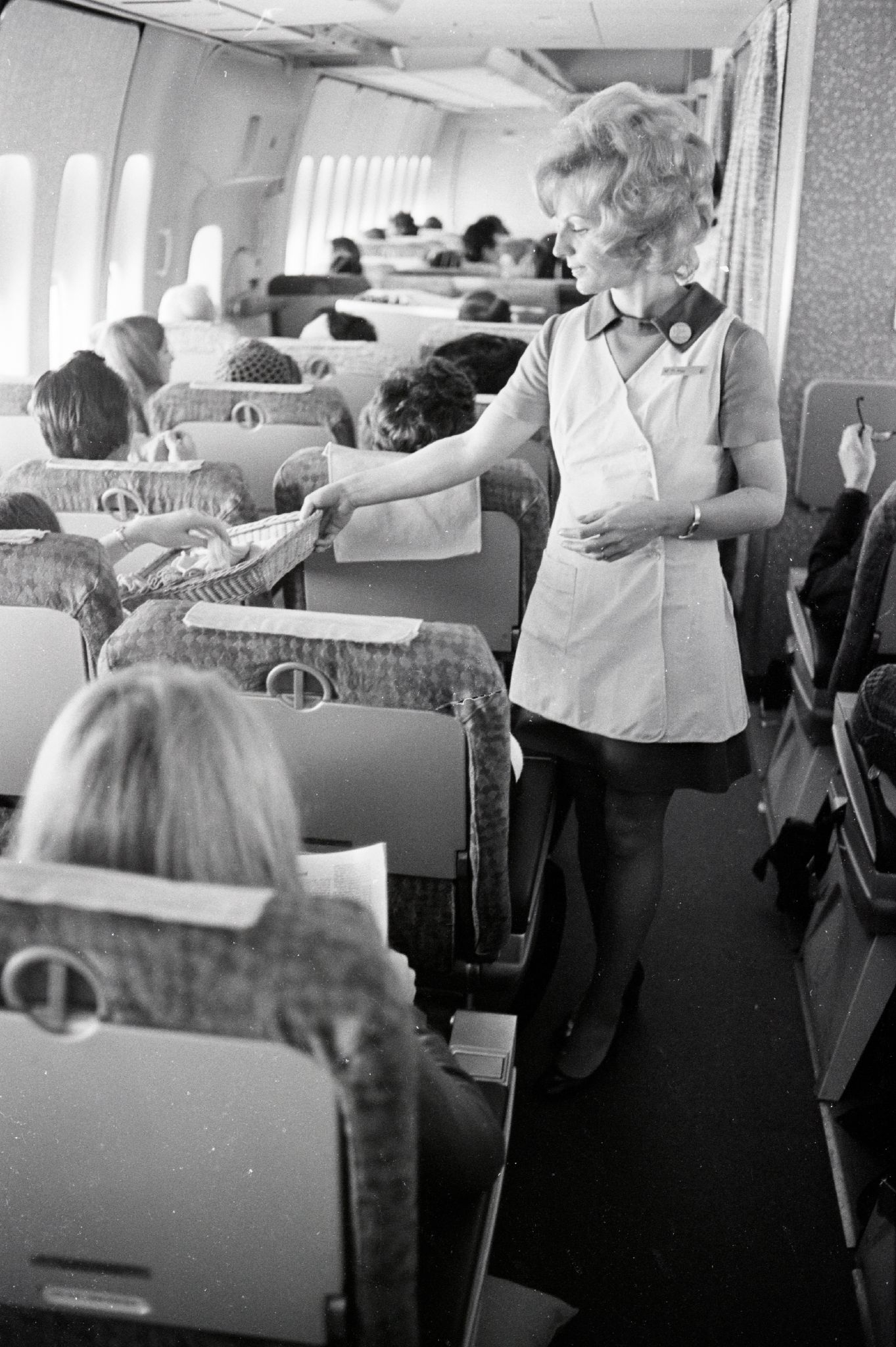 If you really want to know how good life could be, check out: Living the Dream at 35,000 ft: Flying First Class in the 1960s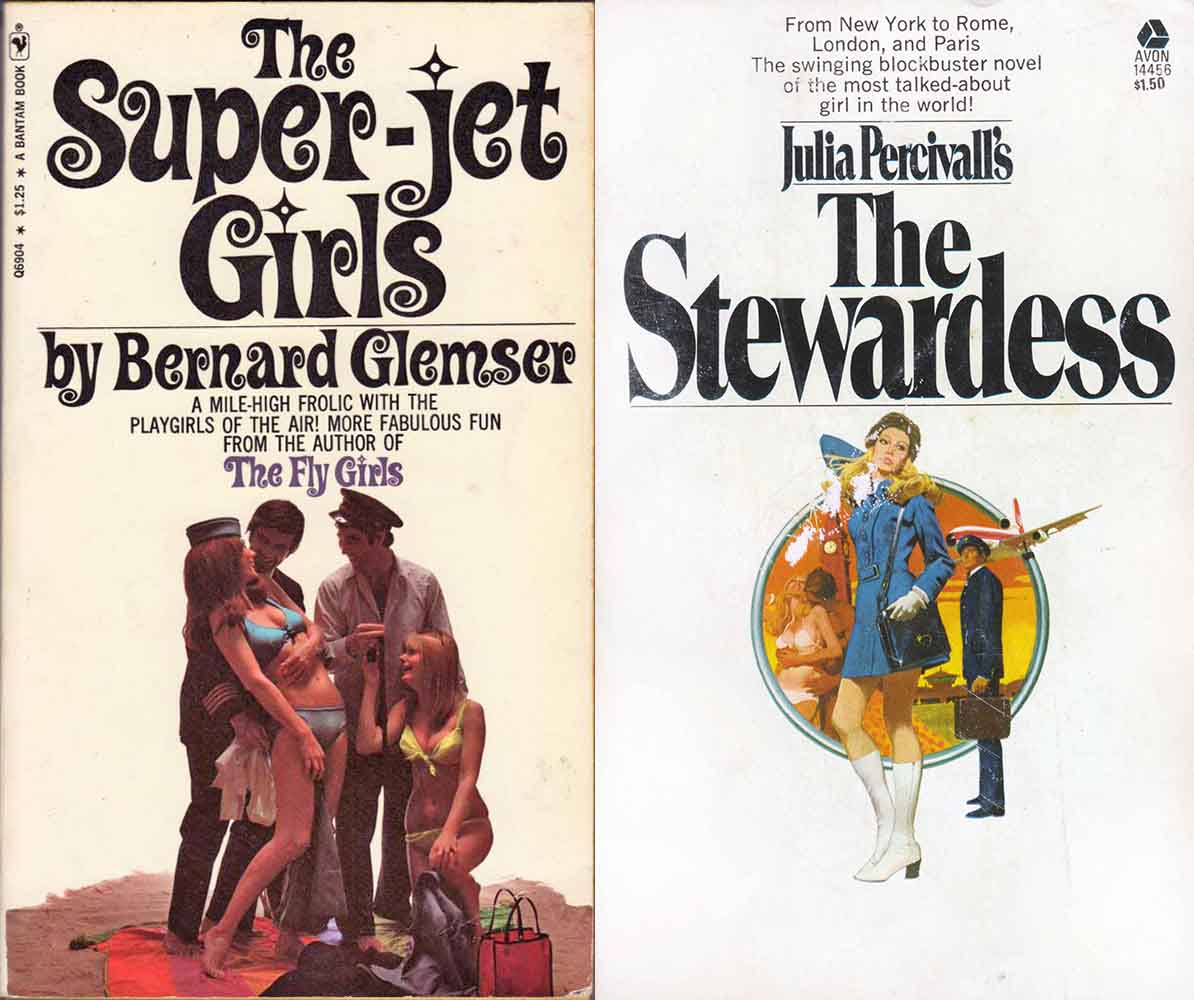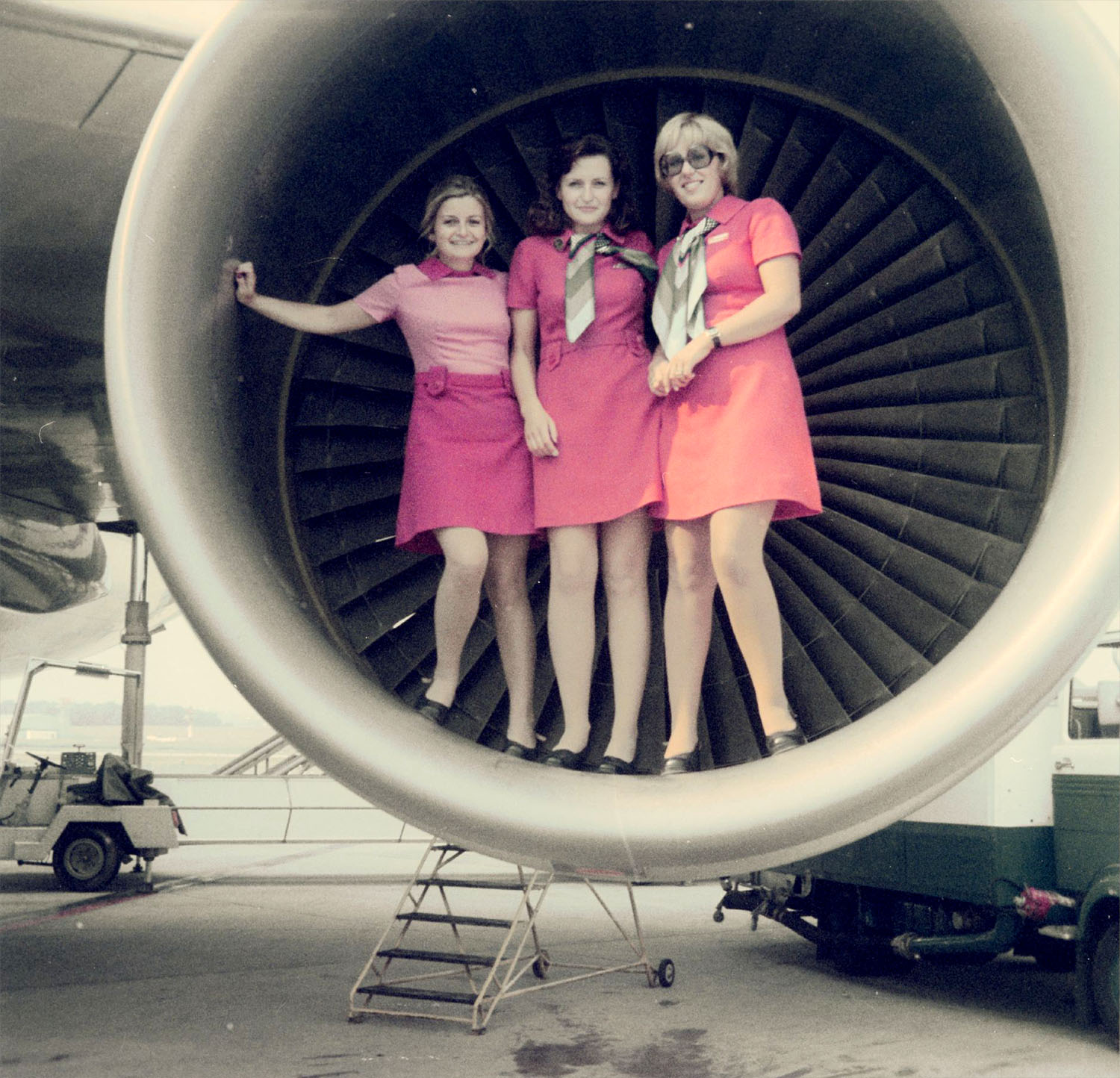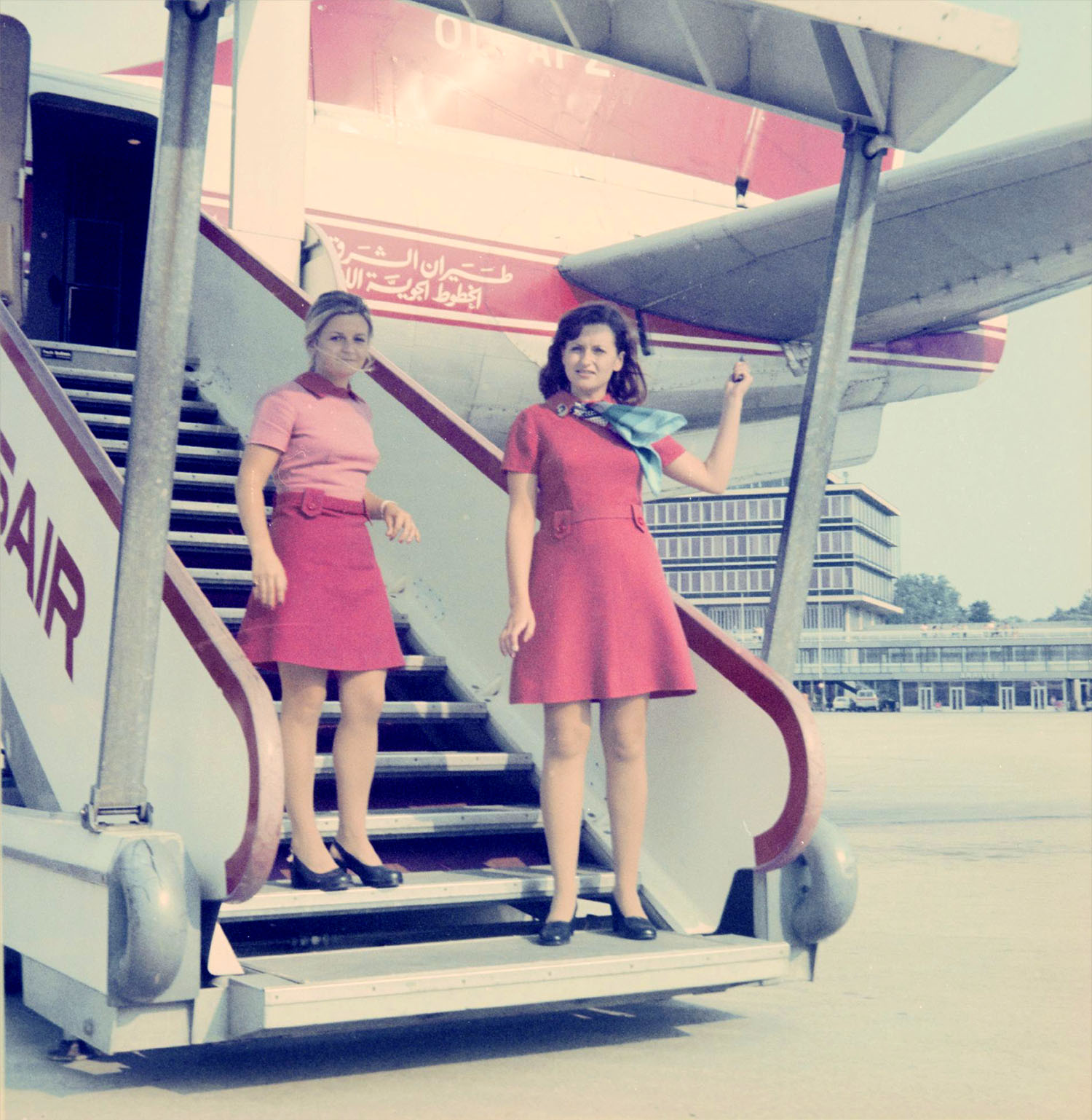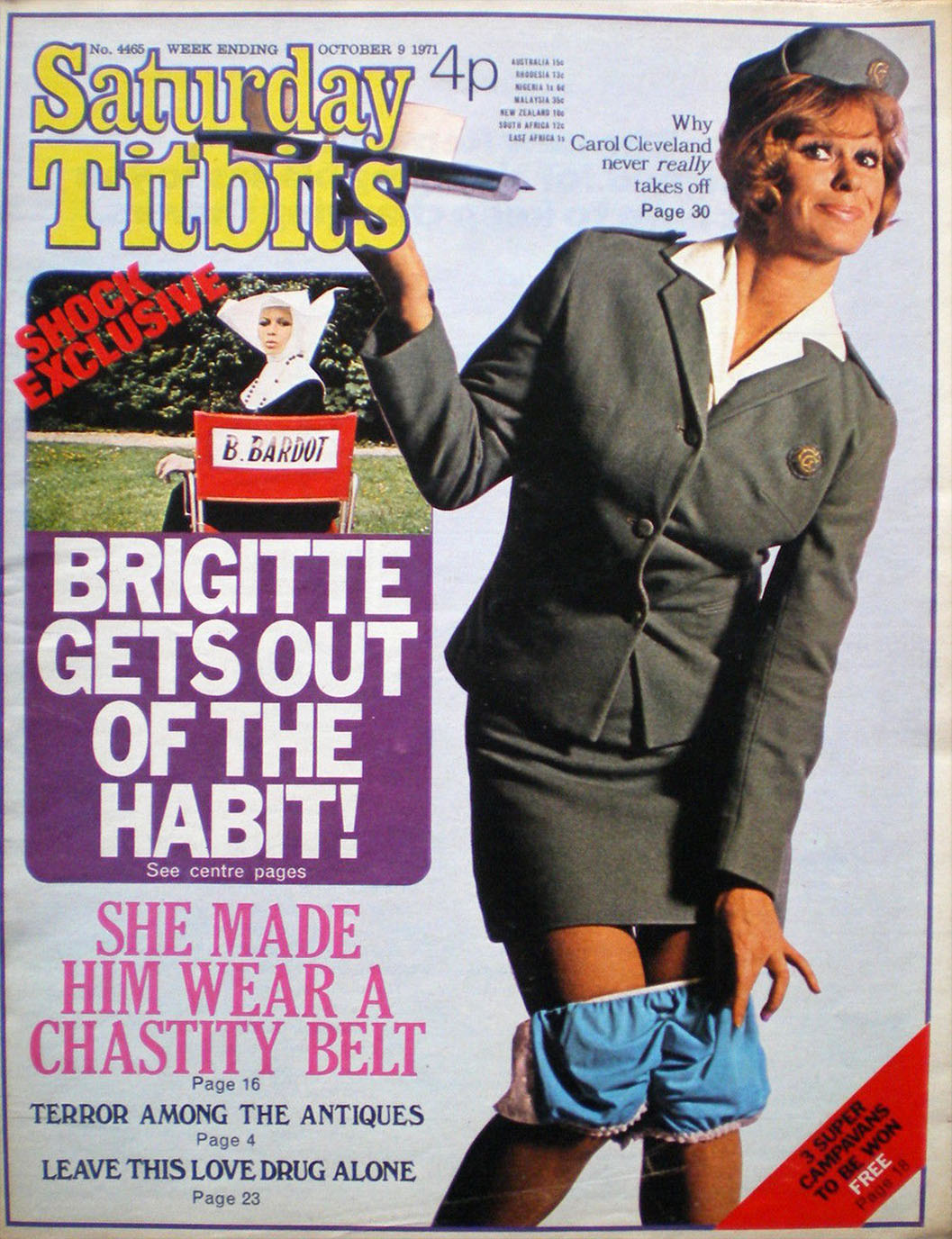 Saturday Titbits – October 9, 1971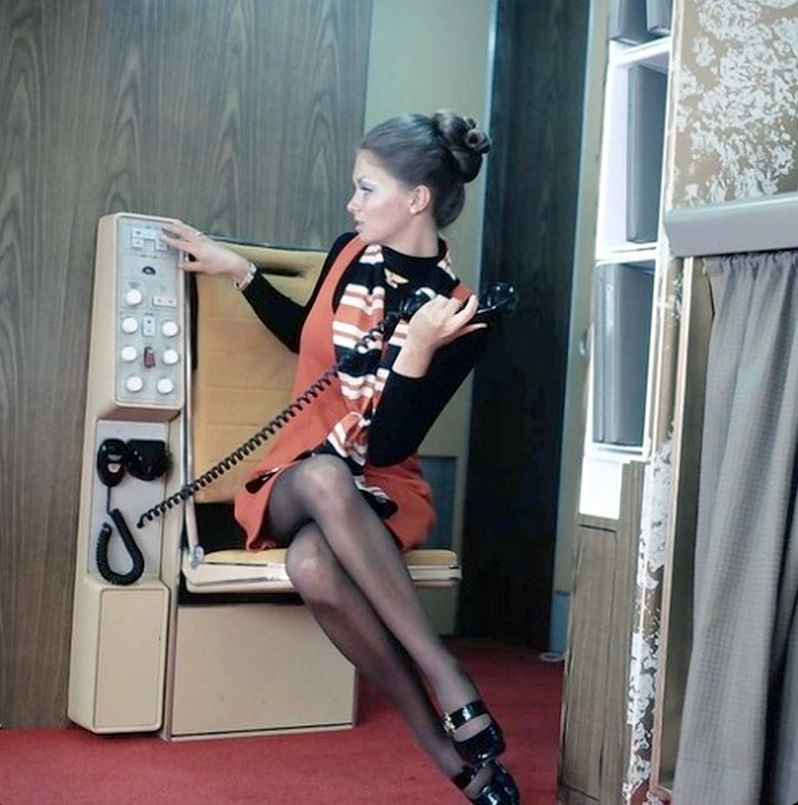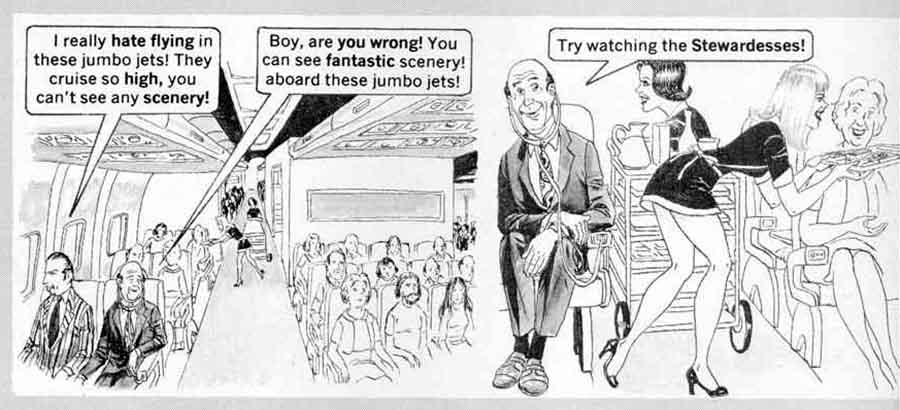 From Mad magazine's "Lighter Side of…" section.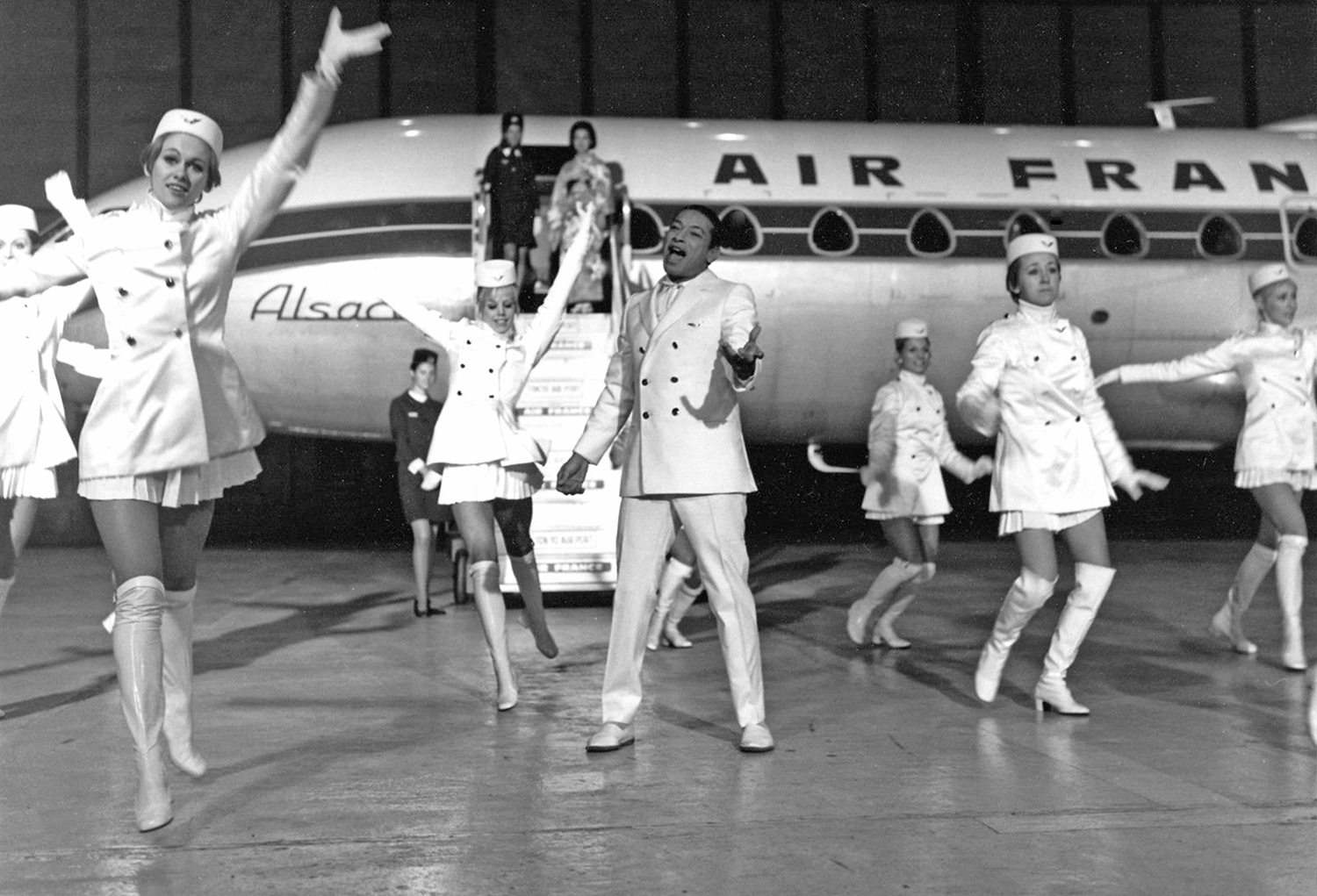 French entertainer Henri Salvador helps Air France stewardesses celebrate the inaugural Tokyo Caravel flight.