Fashion designer Emilio Pucci (1914 – 1992) created outfits for the jet-set. From 1965 to 1973 Pucci dressed the staff of Dallas-based Braniff International Airline (1928 – 1982) in his vibrant hues and kaleidoscopic lines.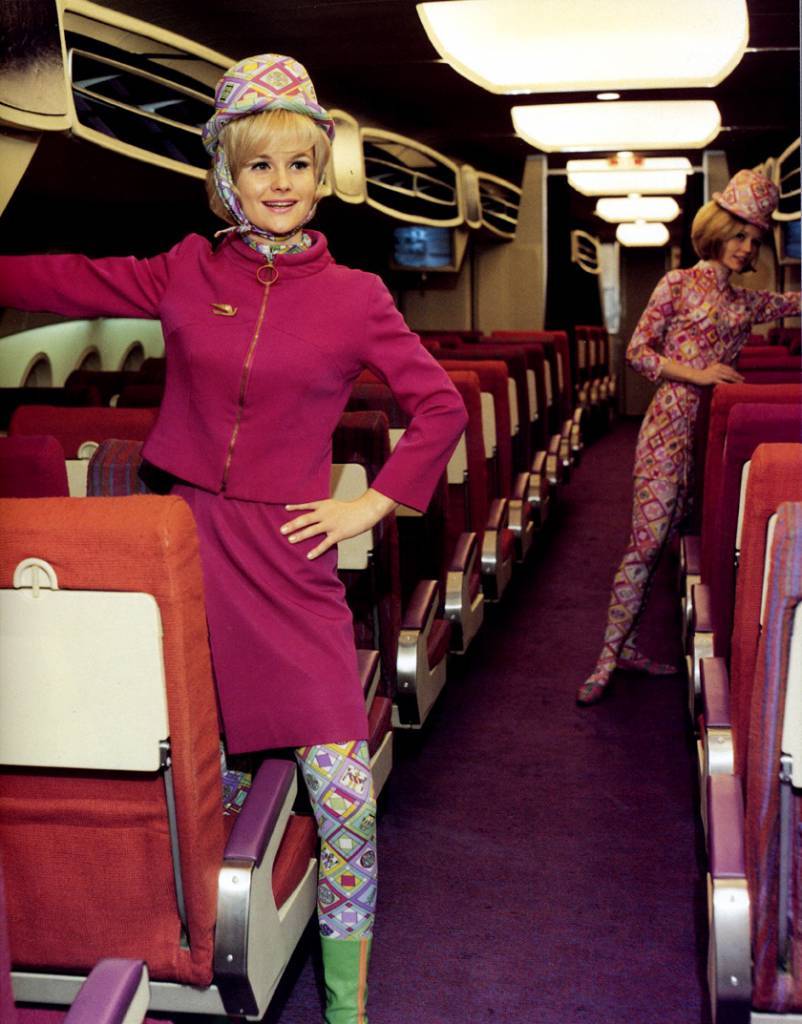 Pucci's outfits were part of Braniff International's drive to be groovy and liberated. Overseen by Mary Wells Lawrence, the humdrum airline's culture was overhauled. New Mexico architect Alexander Girard was drafted to rework every element of the brand's look, most notably changing the planes' exteriors from mundane red, white and blue to all-over orange, turquoise, baby blue, medium blue, ochre, lemon yellow, and lavender.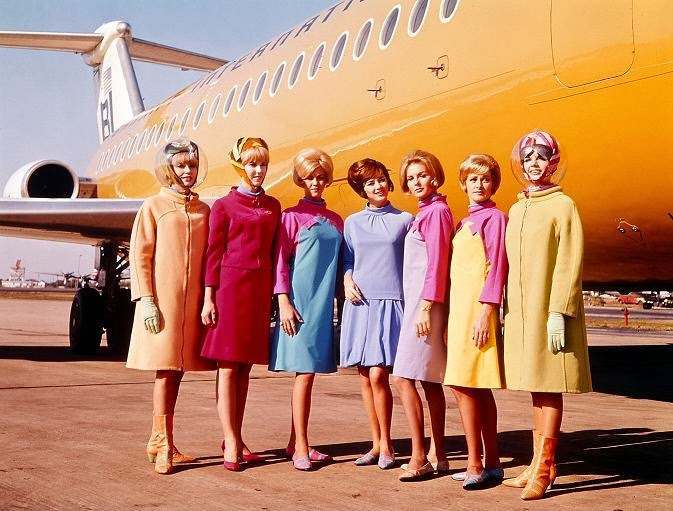 It was, as the advert boasted, "The end of the plain plane. We don't get you there any faster. It just seems that way." Color replaced the "greige".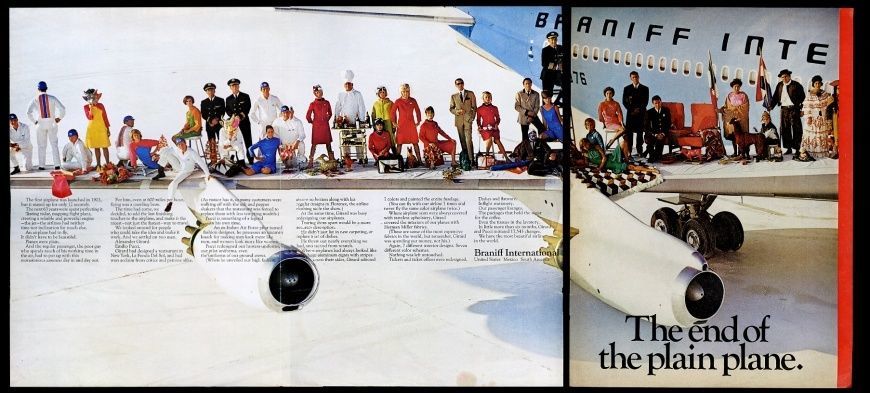 To go with these flying "jelly beans", Braniff employed a platoon of ambulatory eye candy. Emilio Pucci was hired to dress and undress the stewardesses, now marketed as 'hostesses'. The Italian created their layered uniform. This was the so-called Braniff Air Strip. It allowed "the girls" to be remove one layer of clothing at a time and thus become correctly attired for every occasion.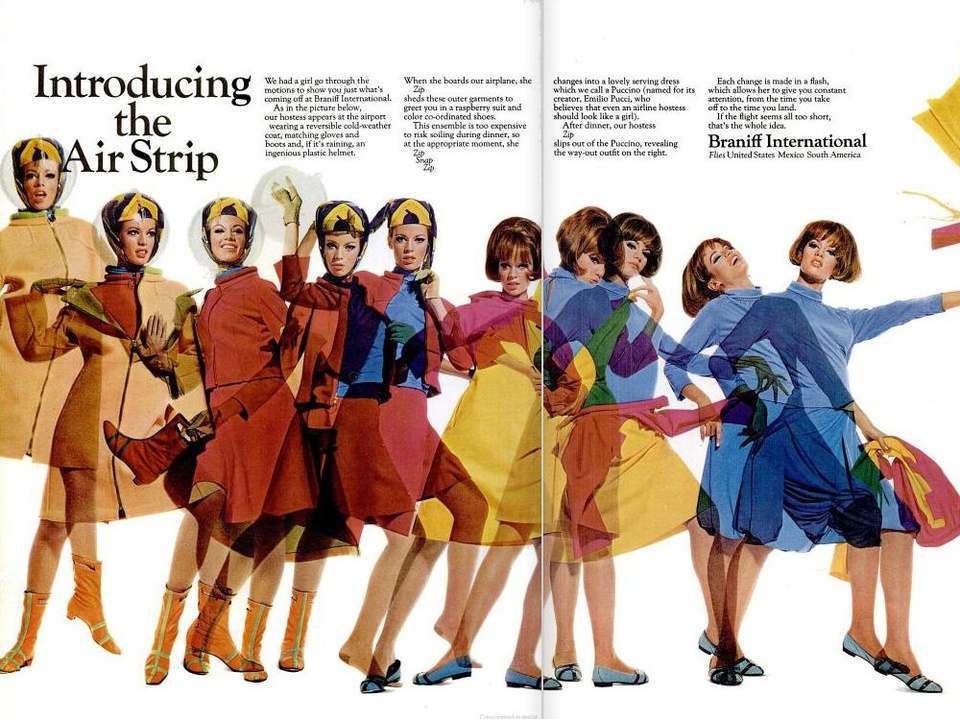 The stewardesses never did get down to their underwear but Braniff issued all cabin crew with bikinis and pool bags.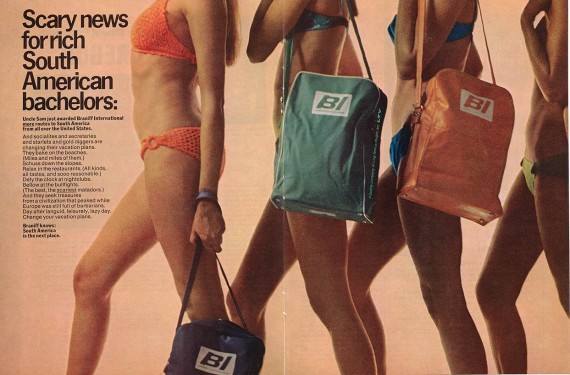 The Braniff advert advised: "If you've got it – flaunt it!" The sexualised stewardesses soon earned the James Bond-inspired nickname 'Pucci Galore".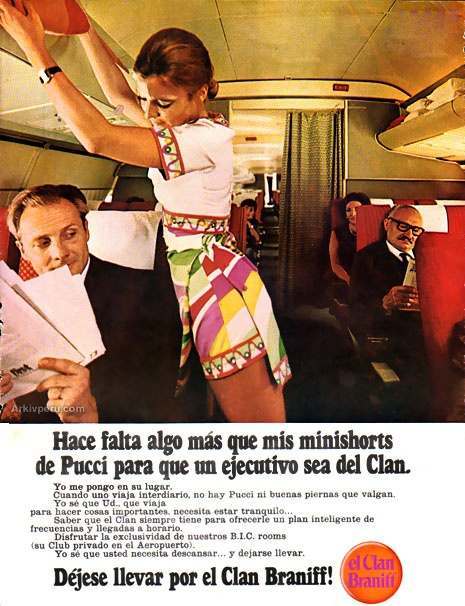 Lest anyone miss the underlying message of what a passenger could expect onboard a Braniff plane, the airline asked "Does your wife know you're flying with us?" and produced this advert:
Things were so cutting edge that Pucci provided the women with plastic space helmets, ostensibly to protect their hairdos while walking in open air, rain and other weather, but really to remind passengers of the great ride ahead and the ensuing space race.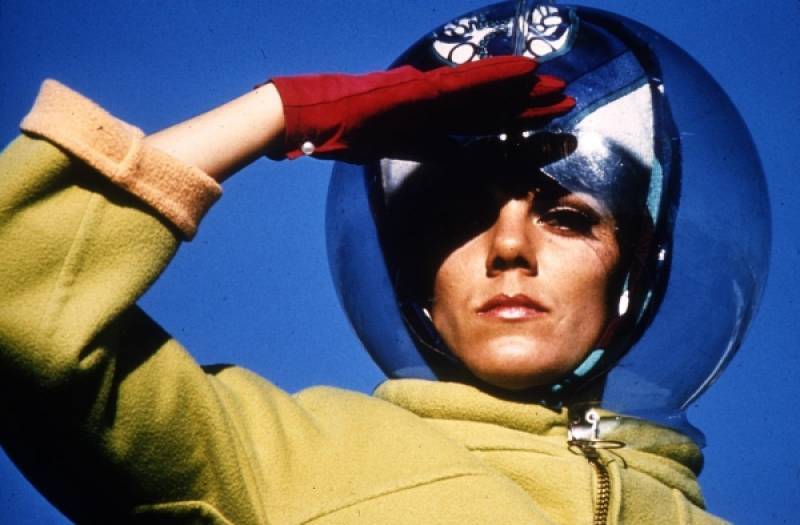 Very soon every other airline was copying the sex-sells mantra. Here is the copy from an ad that aired on Los Angeles radio in the summer of 1969:
"Right now PSA, the airline that is famous for its stewardesses, is looking for girls. Yes..girls to fill a cute orange mini-uniform…girls who smile and mean it…girls who give other people a lift. Now if you're single, 18 1/2 to 26 years old, 5 foot 1 to 5 foot 9, 105 to 135 pounds, have a high school diploma or better–come in for an interview at the Los Angeles International Airport stewardesses department Tuesday or Thursday. PSA is an Equal Opportunity Employer"
In November of 1982, after the airline ceased operations, a clutch of former Braniff employees posed nude for Playboy in a feature entitled the Braniff Strip.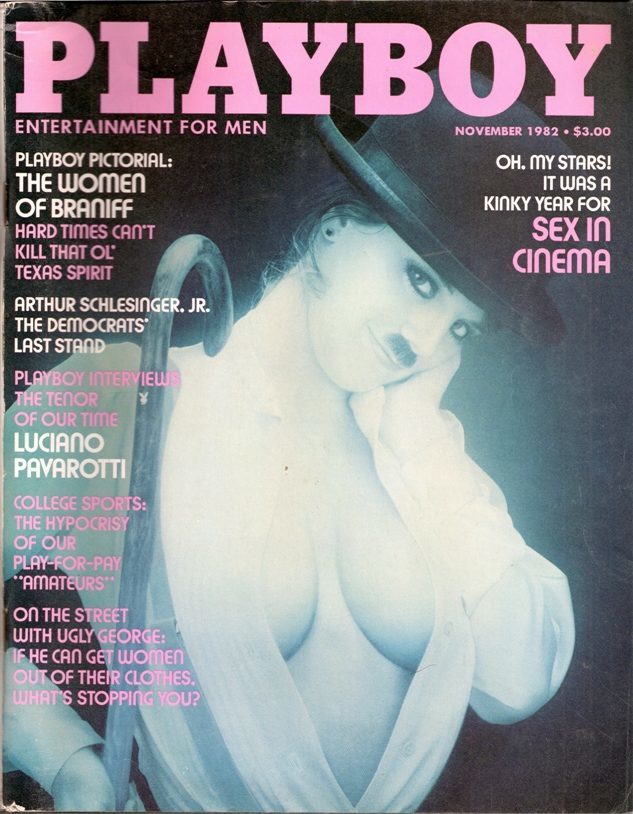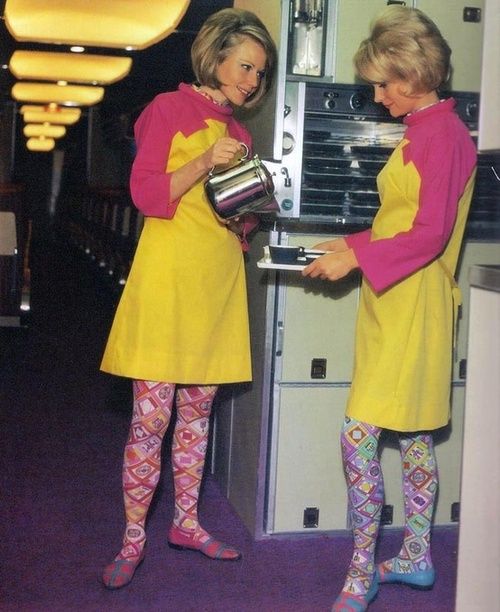 And then women's lib happened.
Via: Flight