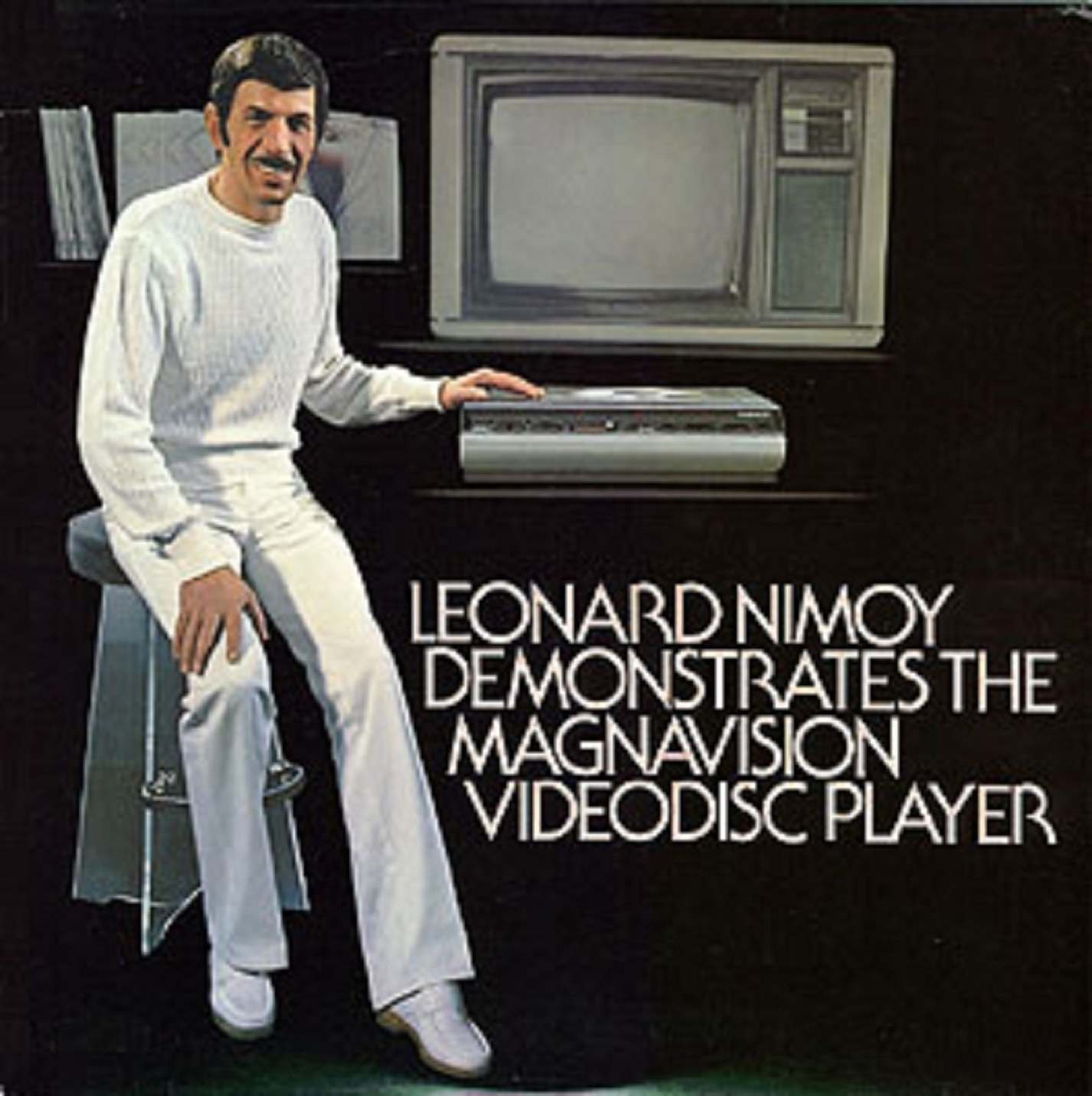 William Shatner is known as a pitchman extraordinaire for products including Promise Margarine, the Commodore VIC-20, and Priceline.com.
His Star Trek (1966-1969) co-star, Leonard Nimoy also had a career hawking products, however.  Most memorably, Mr. Nimoy acted in the early 1980s as the spokesman for Magnavox, manufacturer of TVs and high-tech home video products.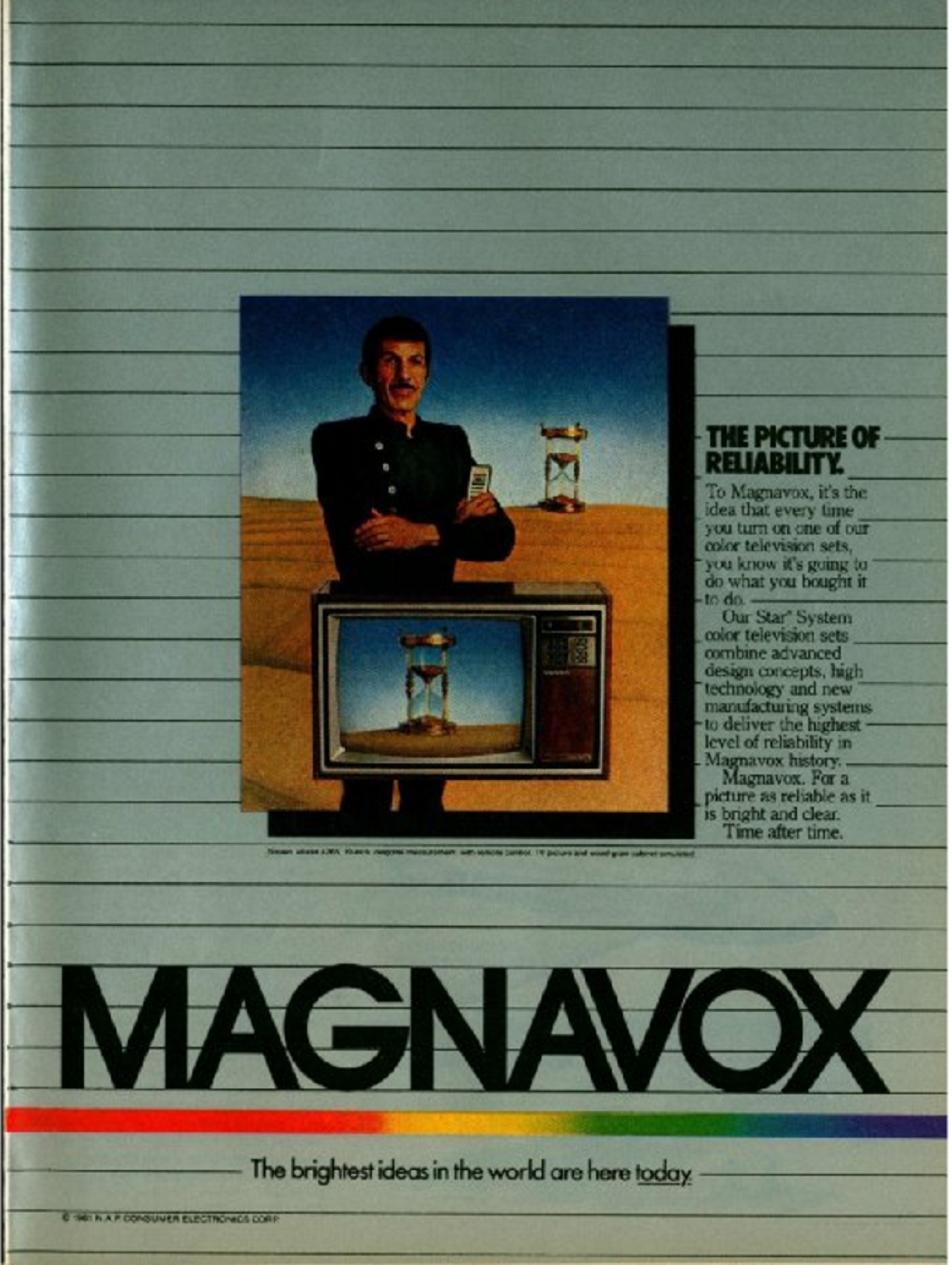 For example, Mr. Nimoy hawked the One Star System Color TV sets by Magnavox, which combined "advanced design concepts, high technology, and new manufacturing systems to deliver the highest level of reliability in Magnavox history."
Mr. Nimoy also promoted the Magnavox Videodisc player – an early laserdisc player – which was described by the company as "gourmet video," or "video for people who know and love video."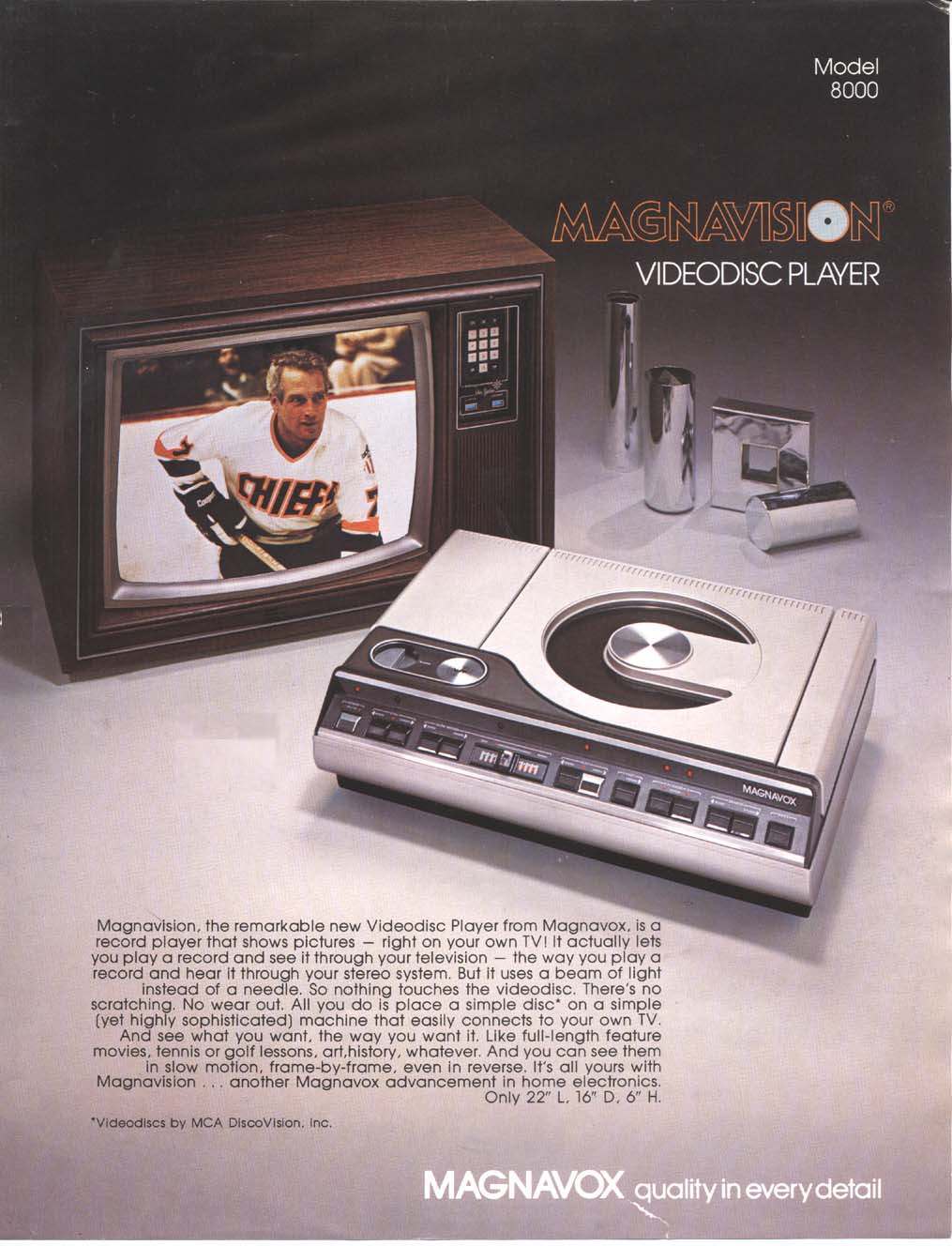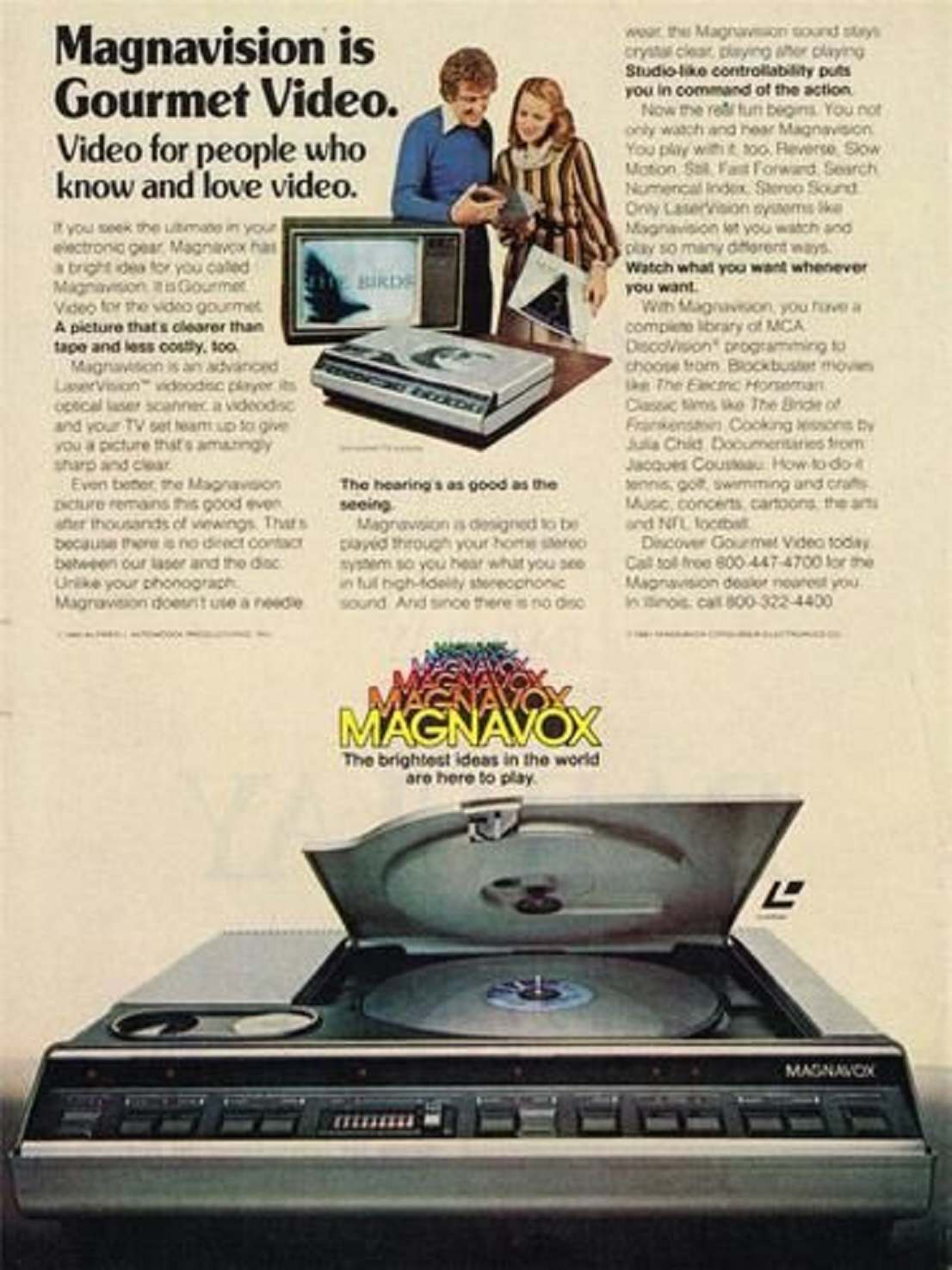 Specifically, Mr. Nimoy starred in a promotional video (actually produced for the video-disc format), describing how the Magnavox system works.
In this video, a glowing, colored, translucent alien rock appears in a 1980s living room, and Nimoy – taking on the dispassionate tones of everybody's favorite half-Vulcan, Mr. Spock – explains to it the specifics of the Magnavox system.  The rock only speaks in beeps and whistles, but Nimoy seems to understand its language, and responds with a lesson on laser-disc technology.
Below, you can watch Mr. Nimoy converse with the alien rock, describing — in the most meticulous detail imaginable — how laser discs operate.