In 1983, The National Coffee Association (NCA) invited you to join the 'The Coffee Achievers', a band of high-quality successful people who through the power of coffee had percolated to the very top of society. Coffee makes us talkative, thoughtful and sociable. And in 1983 it made us winners.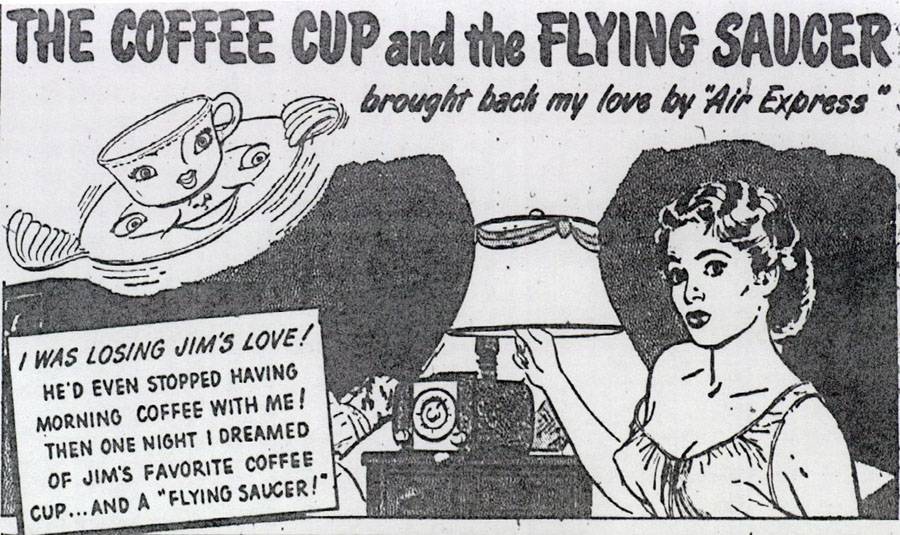 Founded in 1911, The National Coffee Association bills itself as one of the earliest trade associations formed in the United States, helping American coffee companies through some of the most volatile periods in the nation's history, "including two world wars, a depression, a cold war and numerous frosts, strikes and cartels, not to mention a wide range of consumer trends in the U.S. coffee market."
It also had to deal with coffee that was routinely revolting. In the 1980s, as the NCA was nearing the end of its fight against the Cold War attention turned to other threats to its perky buzz: aerobics, the public health industry, cocaine, Grace Slick, Snapple Tru Root Beer, feminism, MTV and more cocaine.
In the 1980s, your coffee order really only had two options: regular or decaf. Then it was on to decide on cream or sugar. Now we can still elect to go simple, but the number of options can be headache inducing: "I'll have one sugar-free, nonfat, no-whip, split-double upside-down soy milk caramel macchiato, please." How could coffee be cool and see off the twin threats of health and soda?
Simple. The NCA would create an advert featuring David Bowie, Heart, quarterback Ken Anderson, Cicely Tyson, Jane Curtain, Jeff Lynn and Kurt Vonnegut. What cool kids don't want to be like them?
Coffee had a rich history of being edgy. It was the brew of the subversive and hip.
And coffee would be cool once more: