Have you ever seen the 1960s Peter Sellers film, The Party? If not, let me break it down for you: The first three-fourths of the film consists of a very subtle quiet humor, but in the last quarter things go absolutely apeshit; it's total chaos with even a psychedelic elephant making an appearance. Any sense of restraint is lost, and with it goes the humor. This last quarter is an early 80s comedy in a nutshell.
Something happened. I don't know if it was the cocaine or…. No, it was definitely the cocaine. Nothing else can explain why comedies exploded into a manic, spastic mess during this brief moment in time. Let's look at just a few examples…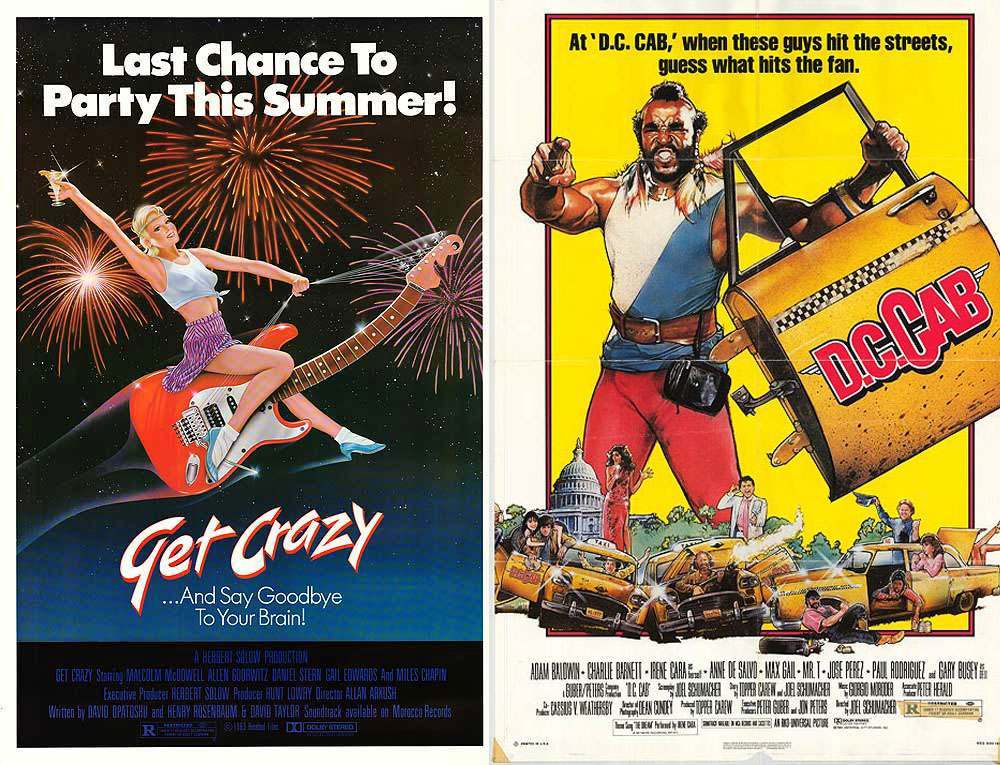 Get Crazy (1983)
Easily one of the most insane, coked-up films ever made. The tip of the cocaine iceberg: Malcolm McDowell has conversations with his penis, which eventually becomes his life coach. Drugs are used throughout, there's random people in reefer costumes, and even a mysterious robot drug dealer named Electric Larry. It has to be seen to be believed… and even then you'll question that it wasn't all just a bad fever dream.
DC Cab (1983)
When Mr. T is the most subtle and nuanced character in your film, you know there's issues. You can't tell me Gary Busey isn't on near-lethal levels of coke in this movie; it's almost scary to watch. Also, take note of the mad inclination of all the male characters to start randomly dry humping.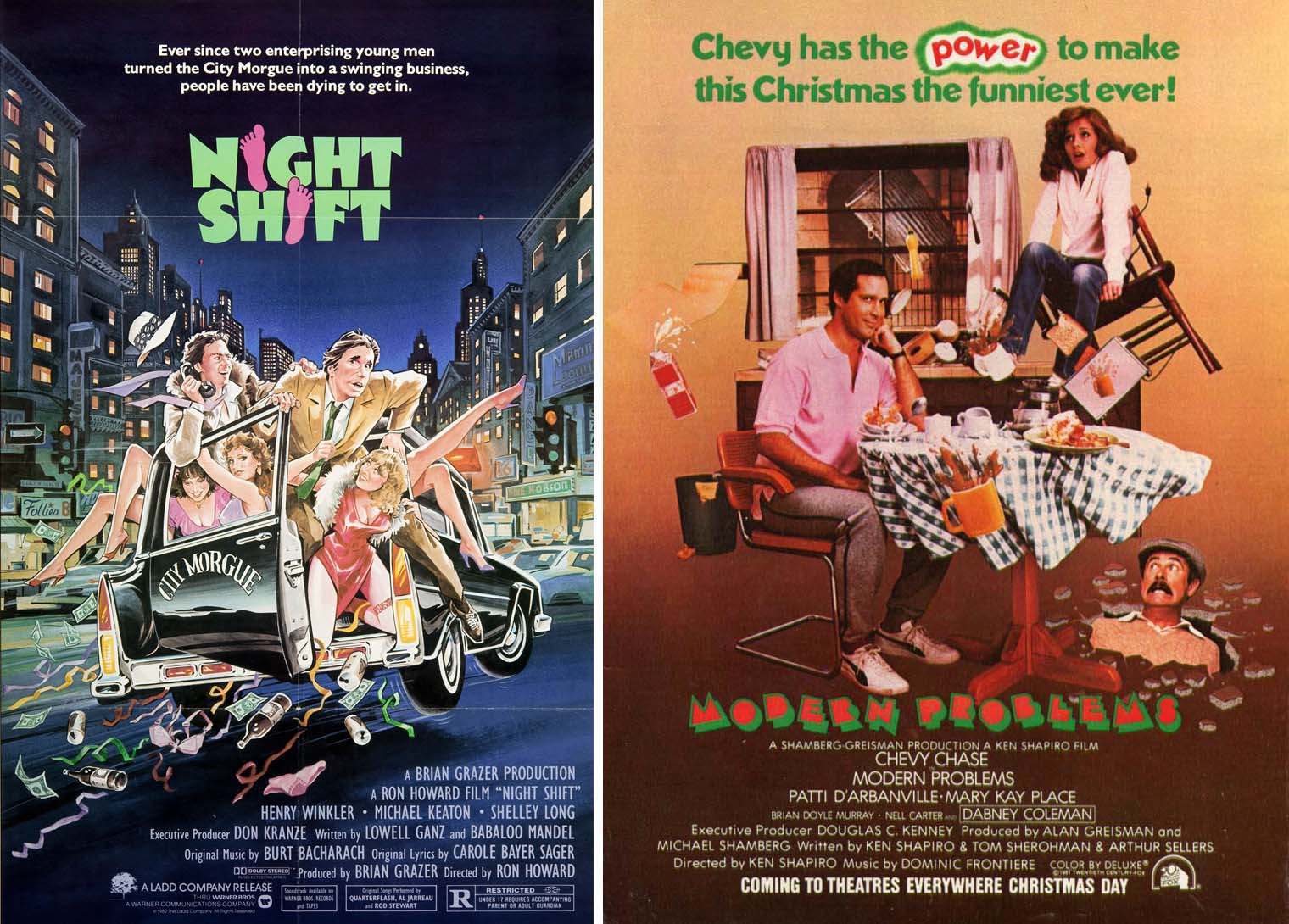 Night Shift (1982)
The Fonz (Henry Winkler) and Beetlejuice (Michael Keaton) operate a prostitution ring from a morgue – batshit insanity ensues. While Winkler plays it low key; Keaton is every bit as hopped up as a coked-up Gary Busey. If Keaton wasn't taking generous snorts between takes, then I am truly impressed; this level of coke mania isn't easily faked.
Modern Problems (1981)
Chevy Chase delivers a singularly unfunny performance as a man given telekinetic powers via a toxic waste encounter. Epic levels of WTF are reached in the final chapter where Chevy is now suddenly possessed by the devil and is exorcised by a voodoo priestess. If this scene doesn't leave you scratching your head and questioning your own sanity, then you simply weren't paying attention.

Jekyll and Hyde… Together Again (1982)
Perhaps the mother-of-all-cocaine-movies. A neurotic doctor is transformed into a disco monster, complete with a long fingernail and razor blade necklace. The film is actually rather funny, but the fiend's constant humping and snorting put this in the cocaine movie hall of fame.

Doctor Detroit (1983)
Dan Aykroyd's depiction of a pimp still has me shaking my head in disbelief – he's like a disabled Truman Capote with David Bowie Labyrinth hair…. and why does he have a metal claw hand? Just watch the final scene where he dances with James Brown and you will see what happens when you provide free all-you-can-snort cocaine on set.
We could go on, but I think the point is made: cocaine definitely blew its way up the noses of directors, writers and actors in the early eighties, making for some very manic and strange comedies.