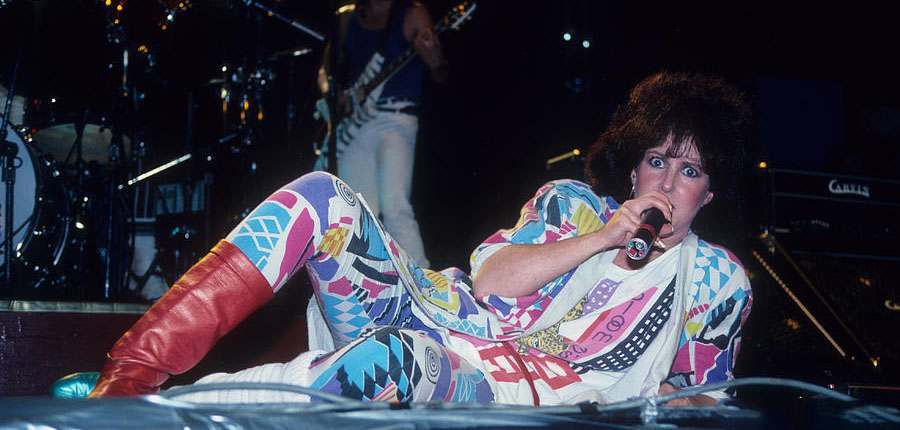 Let's face it, it's inevitable that all rock stars will grow old and jump the shark.  The only way to prevent it is to die before it happens.  So, it would be pretty unfair to make a list of all the over-the-hill rockers who lost their rock star cred.  Instead, this is a list of those who prematurely flamed out in the eighties.  They had a good thing going in the 60s and 70s, and blew their wad in the Reagan-Thatcher era.
Grace Slick
The 80s were bad for Ms. Slick, but let's face it; the 70s weren't exactly kind to her either.  Constant substance abuse for over a decade definitely took their toll.  She could get away with it in the 70s, when it was cool to be a burn out; the more haggard and disheveled the better.  However, in the 80s, the music industry was full of bubbly smiles and pastel colors with no room for casualties of the rock star life.  Slick re-emerged into this new sparkly world as a peppy, bedazzled pop star cranking out bubblegum hits.  And while "We Built this City" and the theme song to Mannequin may make you want to kill yourself today, they were gobbled up by the masses in the 80s.  What makes it all so tragic is that Grace was the coolest of the cool during the psychedelic 60s.  The contrast between "White Rabbit" and "Sarah" (blecch!) is just too much to handle.
Lionel Richie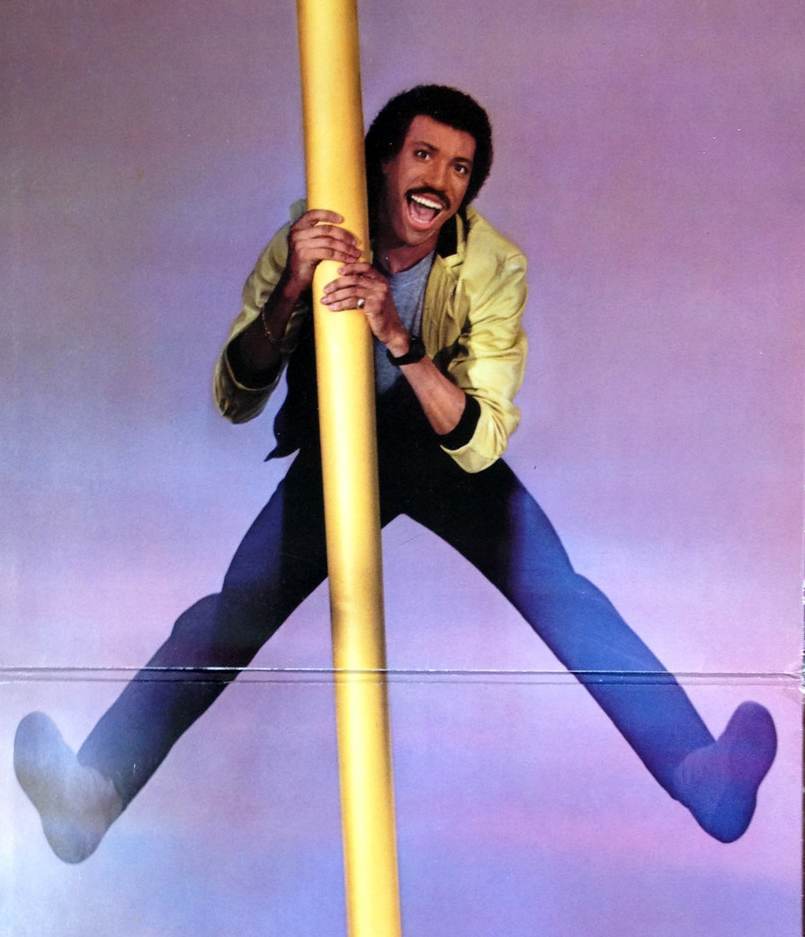 The transition from funk artist to "Black Barry Manilow" wasn't gradual for Lionel.  At the close of the 70s, he was laying down some badass booger-nose funk, and at the start of the 80s, he was already clogging the airwaves with hits that made Kenny Rogers sound edgy.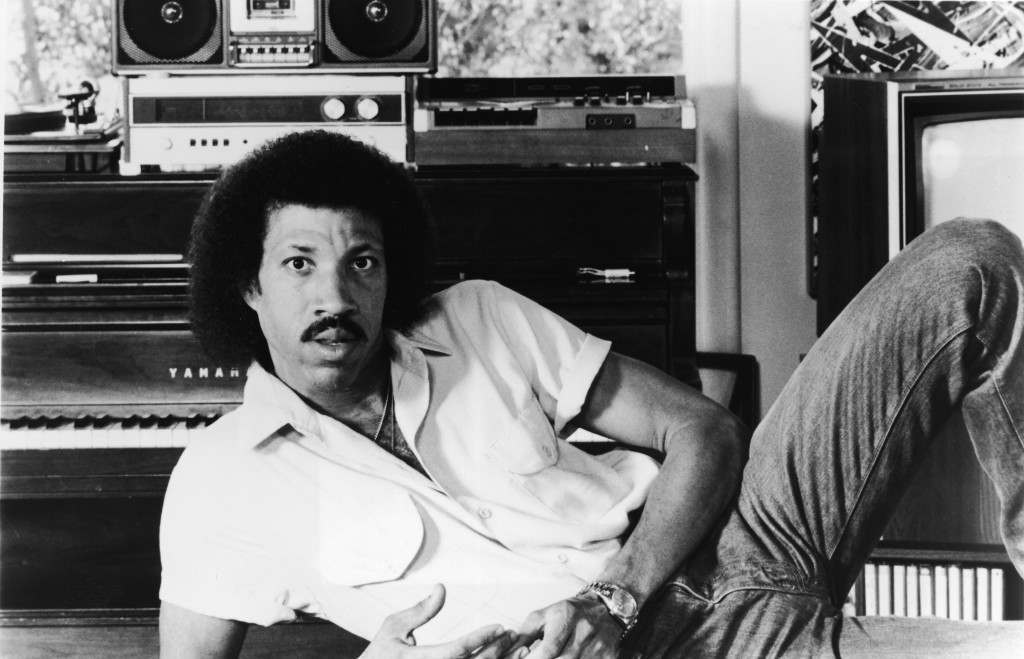 Lionel wasn't the only guy to venture into a solo career and lose any sense of credibility in exchange for mad stacks of cash.  Peter Cetera left Chicago to sing the Karate Kid 2 theme song, and…. well, there's the next guy….
Phil Collins
The intro to this video is garbage – Fast forward to about 0:52 to watch the advanced level shark jumping.
Genesis in the 70s was a completely different animal during the Peter Gabriel days.  Those that only remember the 80s incarnation can't comprehend a prog-rock, avant-garde Genesis with nary a radio-friendly track to be found on entire albums.
Once Peter Gabriel left, Phil apparently discovered he could compose catchy melodies like nobody's business.  And while Gabriel did get more mainstream, that was nothing compared to the tidal wave of empty pop nuggets spewed forth by Mr. Collins.  It started innocently enough, with a Miami Vice track with a cool ending ("In the Air Tonight") and a Supremes cover ("You Can't Hurry Love")… if only it had ended there, we would be free of "Sussudio" and "True Colors".
Dennis DeYoung
I've got a secret
I've been hiding
Under my skin!
My heart is human!
My blood is boiling!
My brain IBM!
DeYoung was the perfect foil for guitarist Tommy Shaw – I imagine DeYoung's flair for Broadway-sounding melodies kept Shaw's straight-ahead-rock in check (and vice versa).  The combination was what made Styx one of the most popular acts of the 70s, selling out arenas night after night: a magical mix of basic rock with a Freddy Mercury-esque flair.  Hence the ridiculous (yet utterly amazing) coda to "Come Sail Away".
Then, DeYoung went full Streisand.  Suddenly, he's the diva of Styx and unleashes Kilroy Was Here onto the world; a silly keyboard-centric rock opera that Shaw and the rest couldn't abide.  As if that weren't bad enough, DeYoung releases Desert Moon (ugh) and, thankfully, fades into the scenery.
Paul McCartney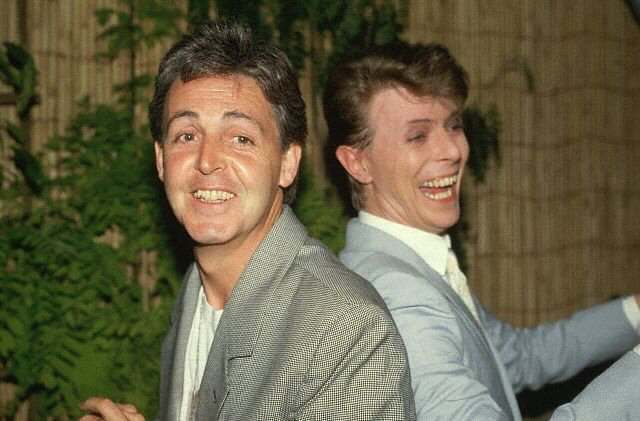 Look, before you get angry, just realize that all kinds of brilliant musicians from the 60s and 70s took a shameful nosedive in the 1980s.  Steve Miller, stoner extraordinaire, was now singing "Abracadabra".  Jethro Tull left the Woods behind for "The Lap of Luxury".  Steve Winwood, was releasing poppy synth that would have sounded severely out of place on the Blind Faith album.  And… (dare I speak his name?) Michael McDonald had long abandoned his Doobie roots. Perhaps worst of all, Bowie and Jagger were flopping around to "Dancing in the Streets".  Watch the hilarious "musicless" video below:
I could keep going: Alice Cooper went from shock rock to golfing with Jamie Farr.  Robert Plant had left the Mighty Zep, and was now a Honeydripper… You get my point – Sir Paul was hardly alone, and had good company in his 1980s race to the bottom.
I was never a fan of "Say, Say, Say" or "Ebony and Ivory", but I don't think they'd qualify as a shark jump.  However, the theme to "Spies Like Us" most definitely does, and let's not forget Give My Regards to Broad Street. Or, better yet, let's do forget.