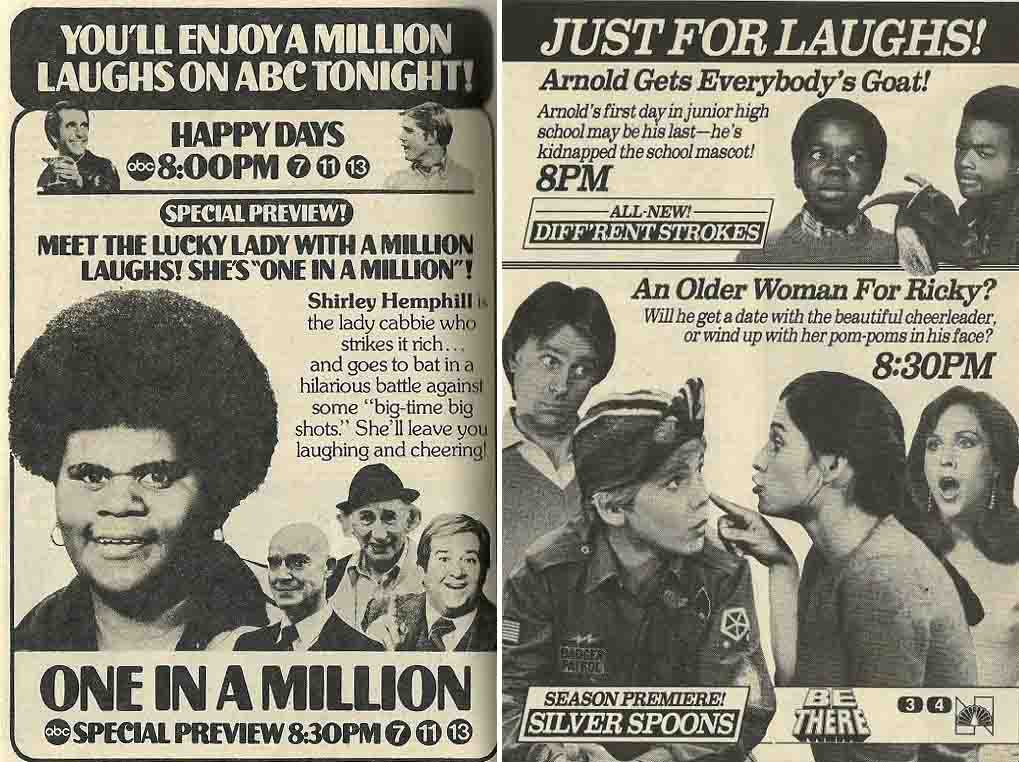 American television comedies have certainly experienced its share of highs and lows (probably a lot more of the latter).  Here's a tour through some dusty TV Guides to have a look at sitcoms past.  Enjoy.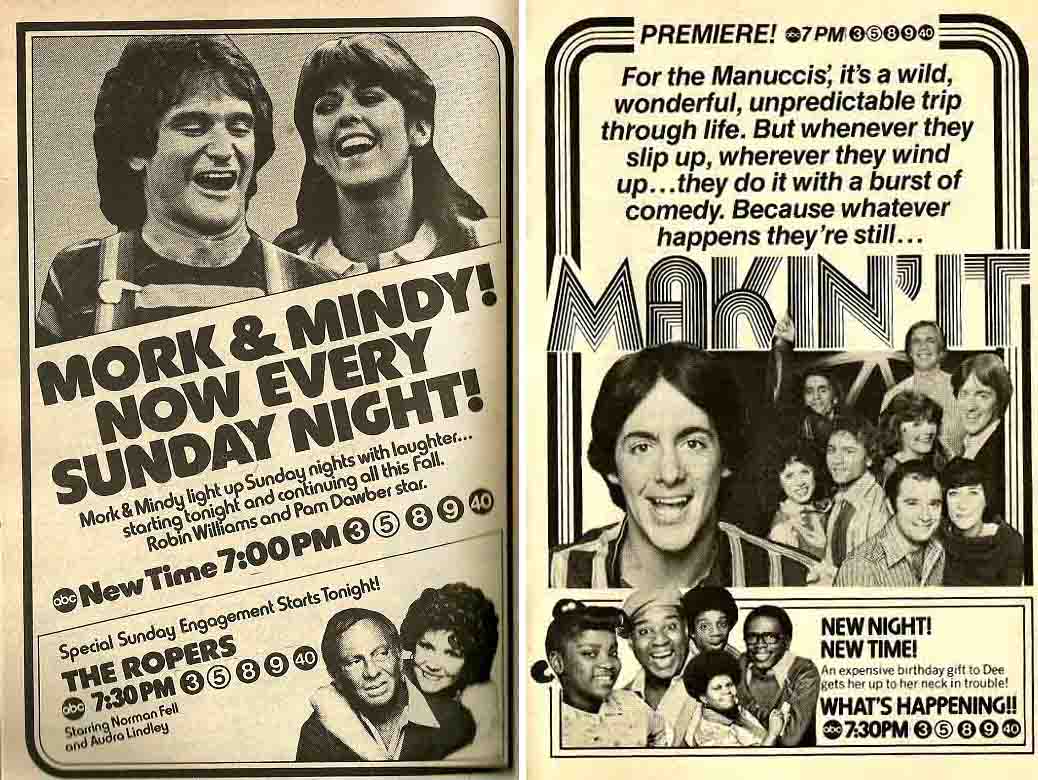 (L) Mork & Mindy is one of those shows that just was "of its time" and doesn't hold up well in 2014 – despite the comedy genius of the late great Robin Williams. Not too long ago, one of the channels had a Mork marathon, and I was really looking forward to it. Sadly, I could barely make it through a handful of episodes. And don't get me started on The Ropers.
(R) How this song wound up with its own show is beyond me. I mean, it was just a forgettable little ditty from the Meatballs soundtrack. Whatever the case, it wound up being a credo for the swingin' Boomers in the late seventies.  David "I'm a Pepper" Naughton was good in An American Werewolf in London; it's a shame he's got this on his IMDb filmography for all eternity.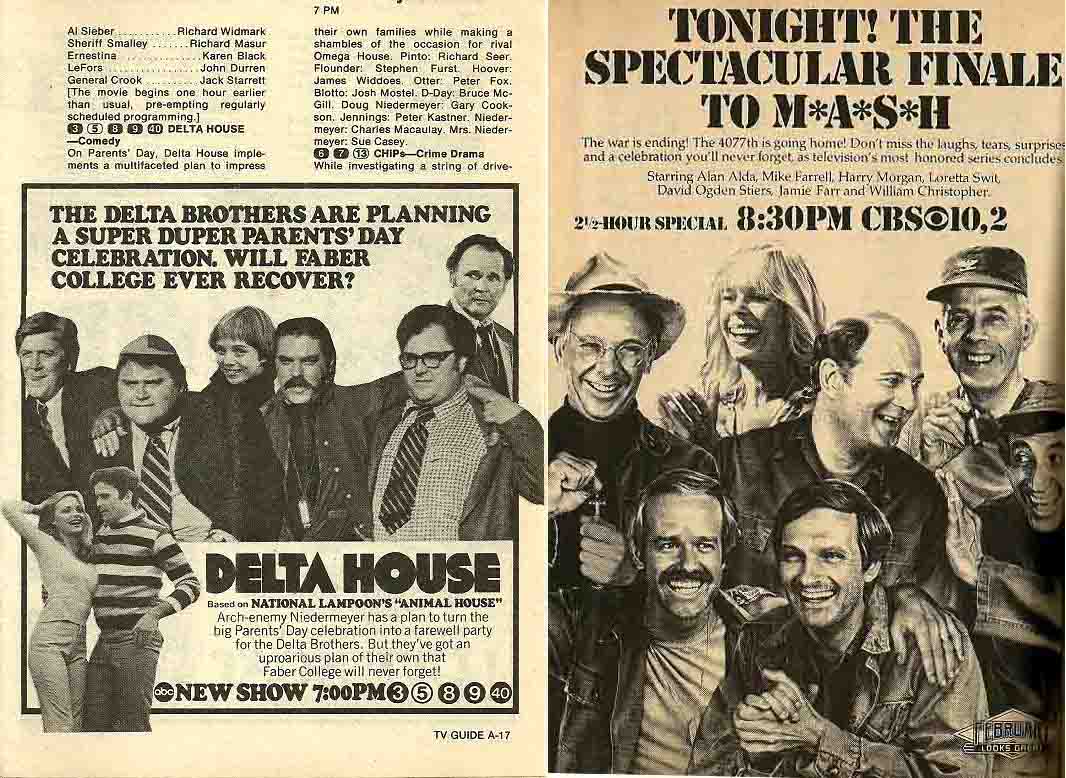 (L) Remember this TV adaptation of Animal House? I don't recall it being very good. I do remember the Fast Times at Ridgemont High TV series – it didn't last long but I loved it. I'm not ashamed to admit I actually taped it and watched it repeatedly. As I recall, it starred Courtney Thorne-Smith in the Jennifer Jason Leigh role; Spicoli was played by one of the horror effects buffs in Summer School. I'd love to see that show again (in good quality – not like this).
(For the reverse situation, check out Hollywood Adaptations of Vintage TV Shows: An Awe-Inspiring String of Failures)
(R) And here's perhaps the best example of a movie adapted for TV done right. In fact, I'm not really a big fan of the movie (the football scene drags on forever). The oddest TV adaption of all time has to be Alice. The Scorsese film was grim; the show was nothing like it in tone. They may as well have made Deer Hunter into a sitcom starring Donny Most and Ron Palillo.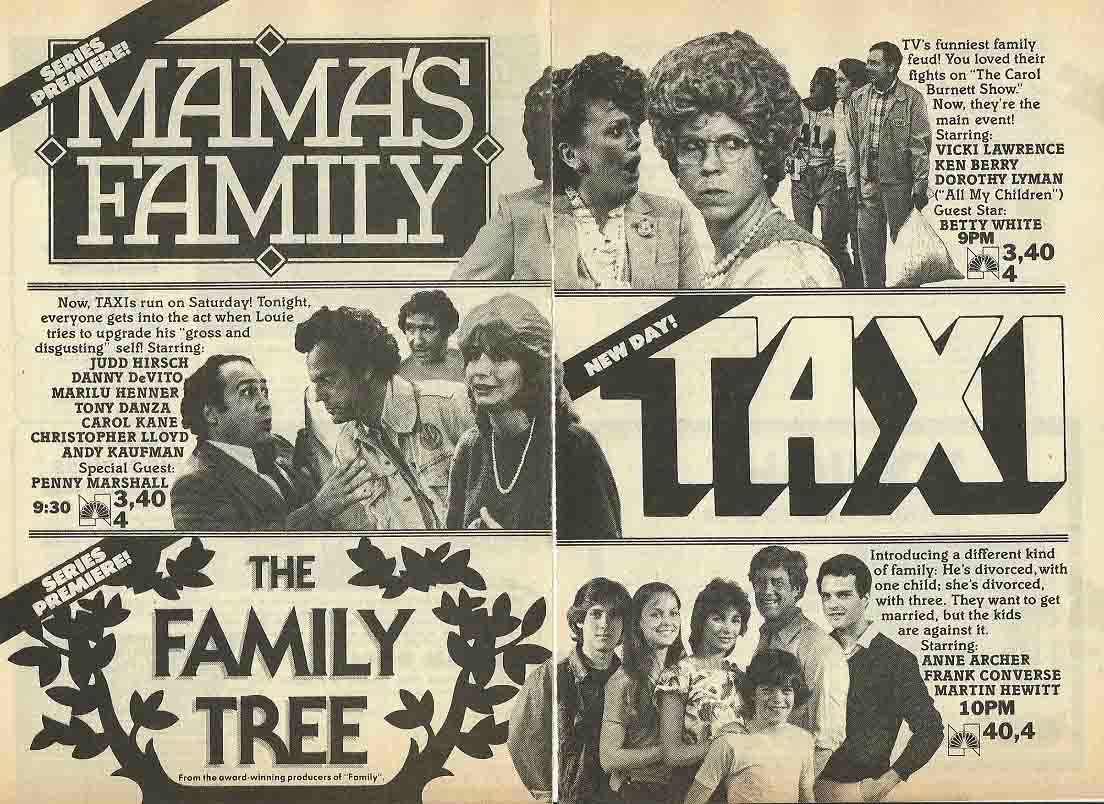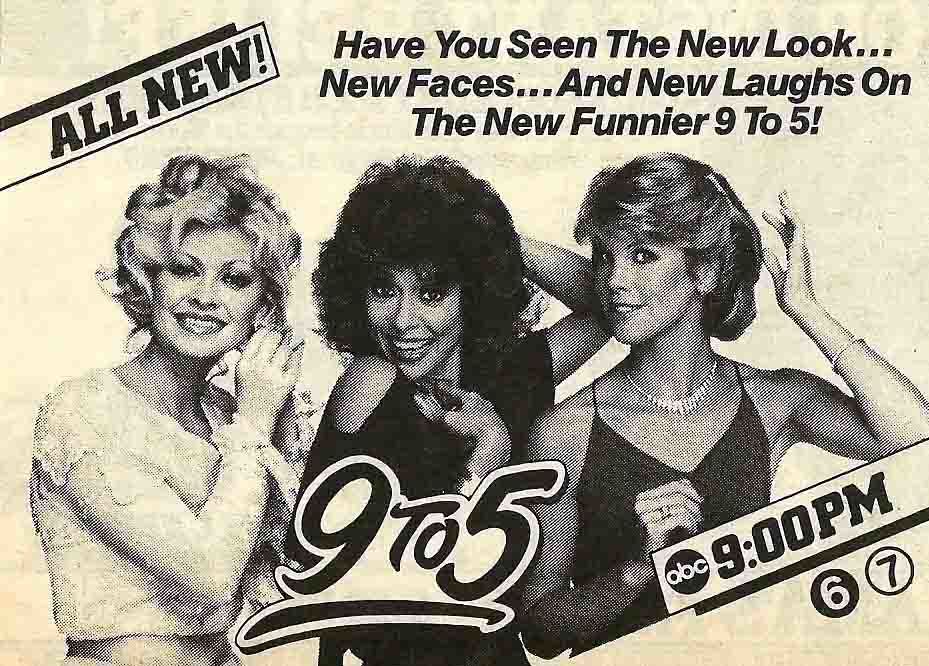 Another movie to television adaptation. Like Delta House, this one didn't work out so well either. For me, the worst movie to TV sitcom adaptation of all time is Sunshine; but that is topic for another day.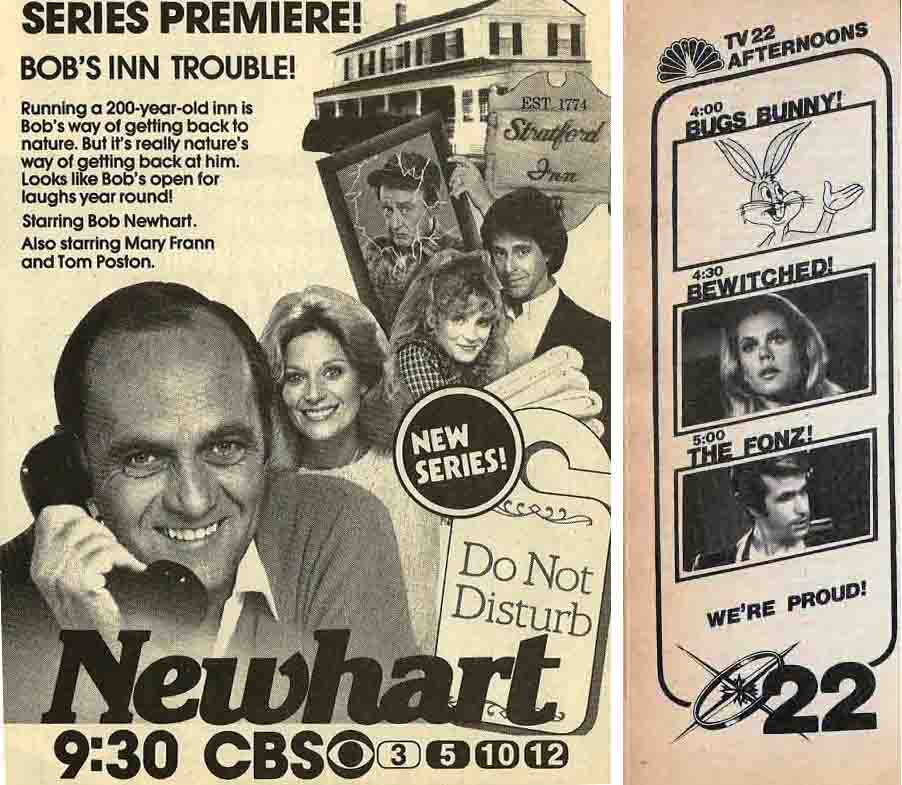 (L) The Bob Newhart Show may be my favorite program of all time; but his follow up sitcom was none too shabby either. Anyone remember the annoying pathological liar neighbor, Kirk seen in the advert above? I don't think he was particularly a fan favorite because he only lasted for two seasons, but I am quite possibly the only person on earth to enjoy the character more than the later Peter Scolari yuppie caricature.
(R) Oh, hellz yes. Gimme Bugs, Samantha, and Arthur Fonzarelli any day. This is a lineup for The Ages; a late afternoon well spent by any standard.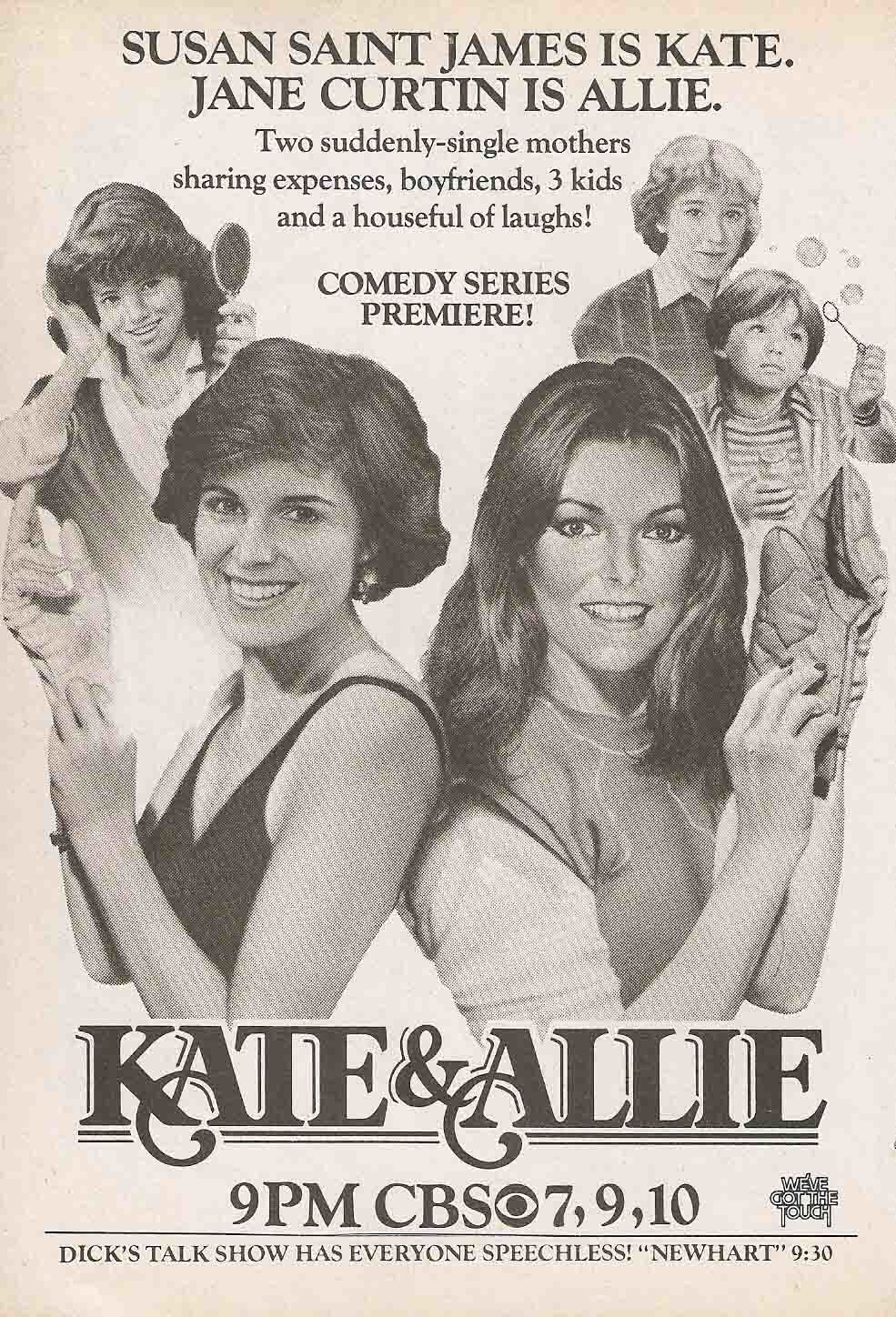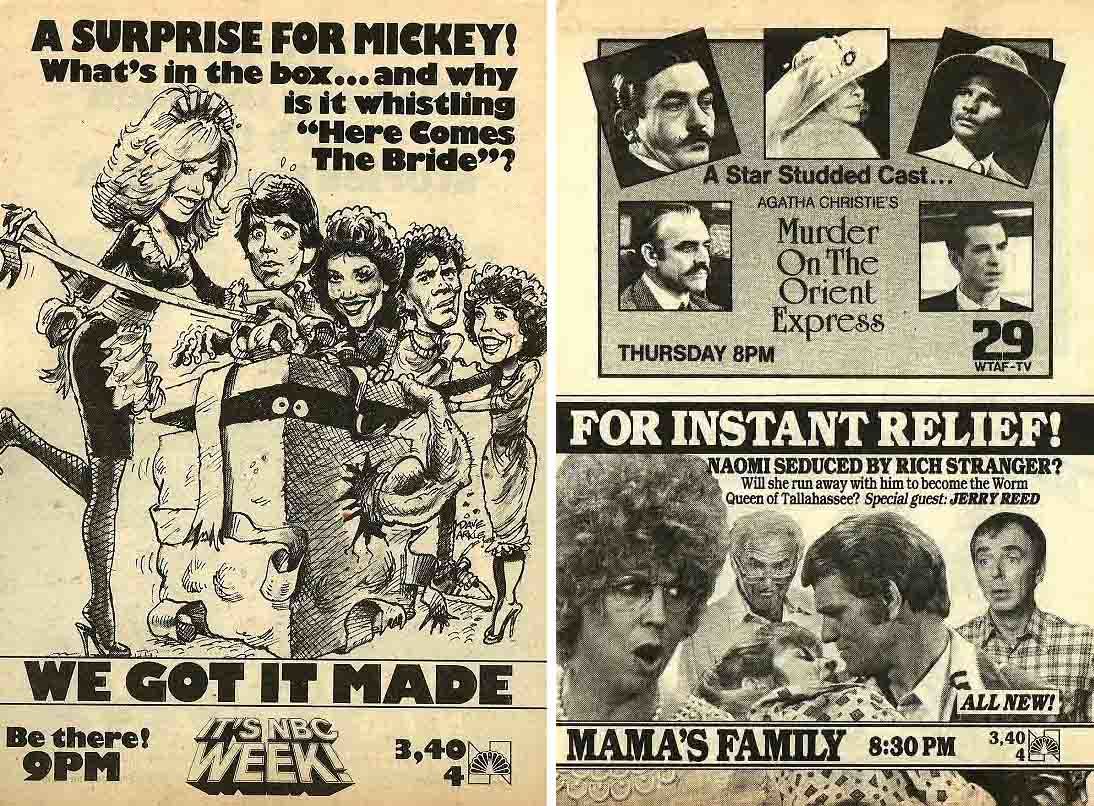 (L) It was a dumb show, but Teri Copley more than made up for its shortcomings. I had a "thing" for Ms. Copley – she could have starred on the early morning farm report, and I would have tuned in.
(R) Not a huge fan of Mama's Family, but Jerry Reed? Count me in. "East Bound and Down" has been my ringtone for the past several years.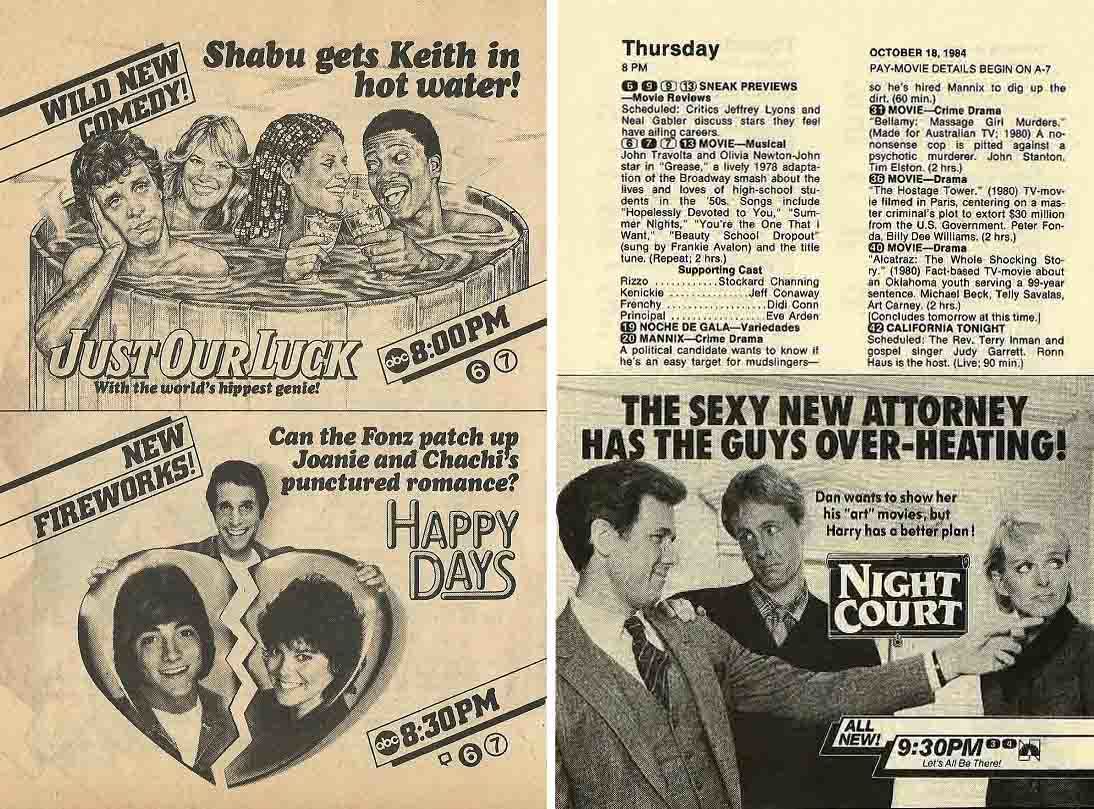 (L) Watch some of a Just Our Luck episode and be reminded of how bad TV could be in the Eighties.
(R) At the time, I never knew Ellen Foley was the singer on Meatloaf's "Paradise by the Dashboard Light". How odd that she ended up on Night Court.  Her varied career is something I've never been able to get my head around.  From Bat Out of Hell to Blue Oyster Cult's Mirrors to Sandinista! – in the space of three years?  What's more, nothing in her solo career works, despite the participation of people like Ian Hunter, Mick Ronson, the Blockheads and the Clash. For goodness sake, Joe Strummer and Mick Jones even wrote songs for her! So, what's she doing two years later on Night Court?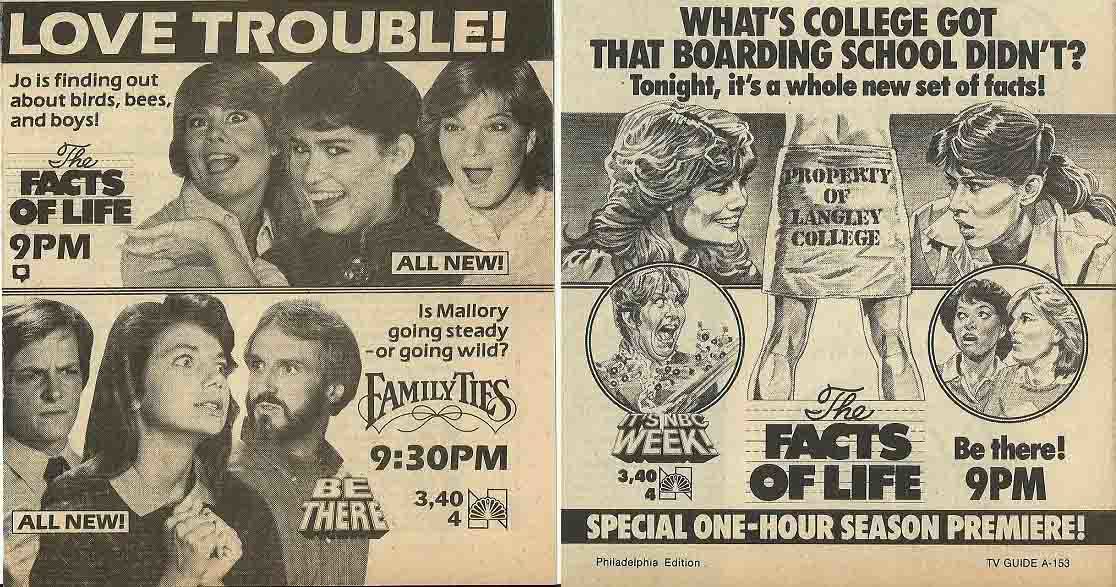 The Facts of Life was a primer perpetrator of the "special episode" whereby depressing things happen to your favorite sitcom characters.  For more on this phenomenon read: TV Nightmares: 10 Highly Disturbing Sitcom Episodes of the 70s and 80s
And take note of Blair's horrifyingly awful expression!  Was this a requirement of TV Guide adverts – to look as buffoonish as humanly possible?  Ted Danson says 'yes'…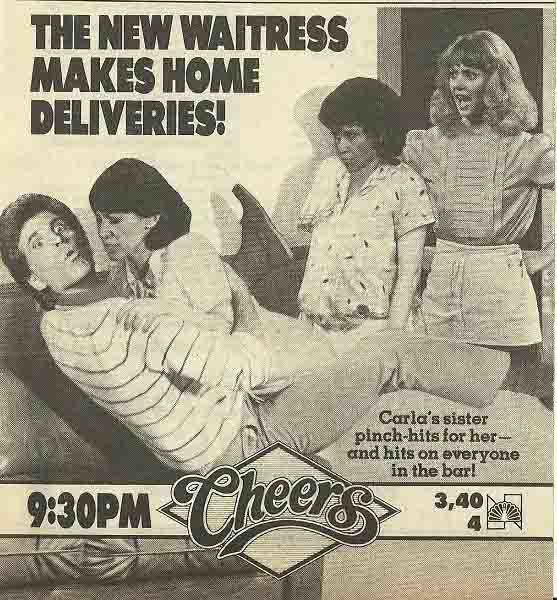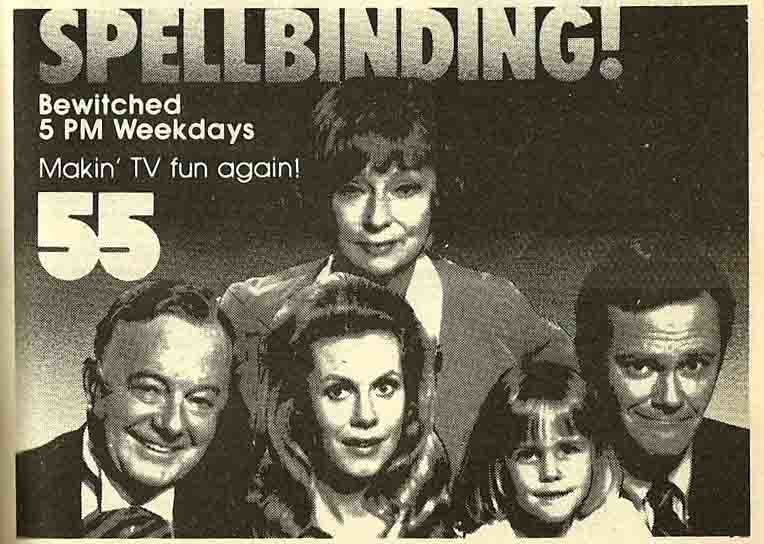 If you read my article Beauty and the Buffoon: Implausible TV Couples,  you are aware of my strong feelings toward Darrin Stephens (and I'm referring to both Dicks here – York and Sargent). Why in the name of all that is holy did he not just let Samantha do her little witchcraft? No, she had to do the laundry, the dishes, the cleaning all by hand….. and why? Because Darrin said so.
Sure, Darrin brought home the bacon, but he was an abject failure at his job. Without the help of Samantha, Darrin would have been collecting unemployment before the first episode was over. And guess what? It was often the witchcraft that got him out of the jam.
Did he have religious objections? Was he worried that this was black magic and may invite demonic spirits into the Stephenson home? If so, then why did he marry a practitioner of the dark arts? Perhaps I'm over-thinking things as usual – but I stand by my claim that Darrin is a certified douche.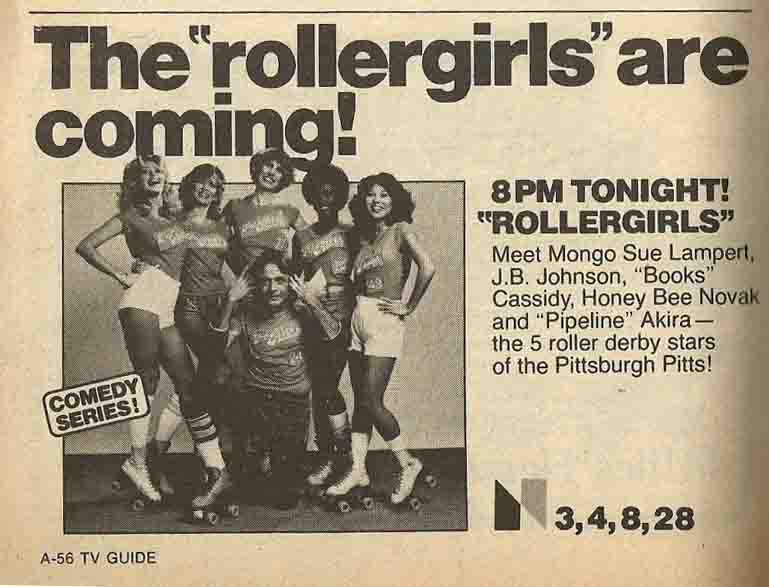 To once again reference a previous article (it must be done) – read more on the insane roller phenomenon here.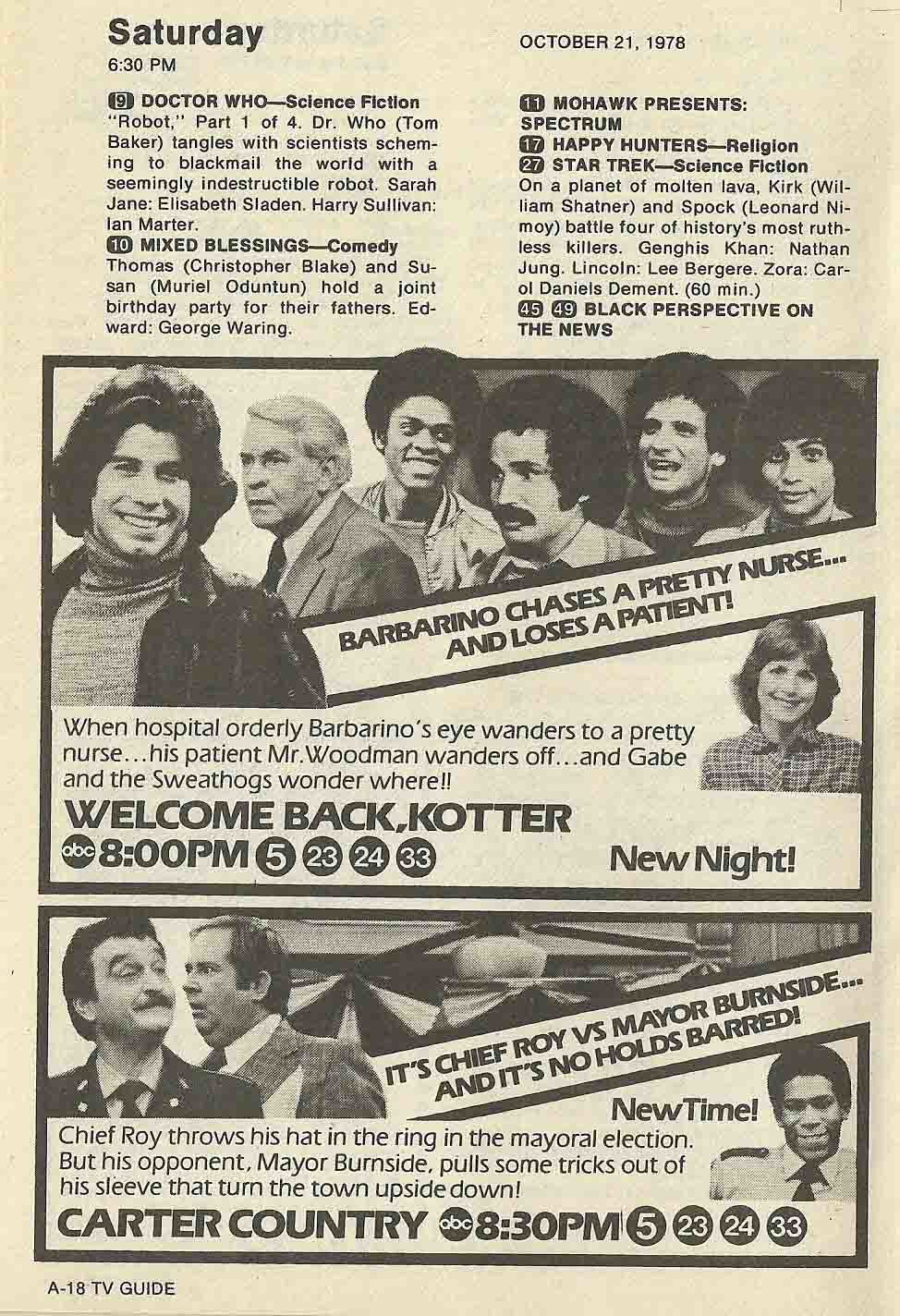 Today, we have Game of Thrones, Mad Men, Breaking Bad, Sherlock, etc.    Back then, we were happy with Carter Country.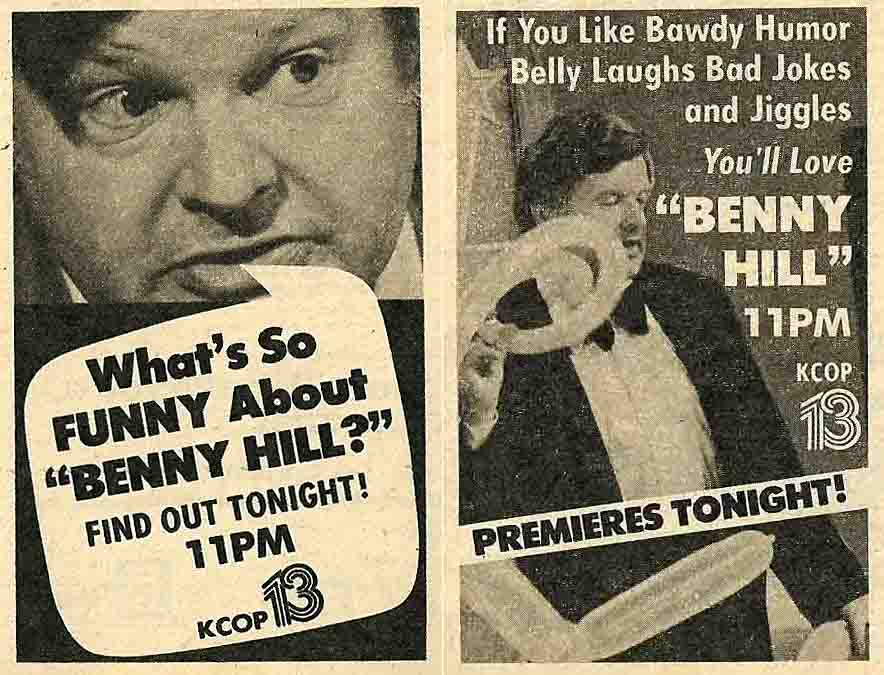 If you can watch Benny Hill and not crack a smile, there is something profoundly wrong with you. No matter how depressing your day, Benny is the perfect therapy. And it was bawdy as all get-out and didn't give a damn. Sure it was sometimes lewd, but it was never mean spirited. All in good fun. We need more shows like this these days.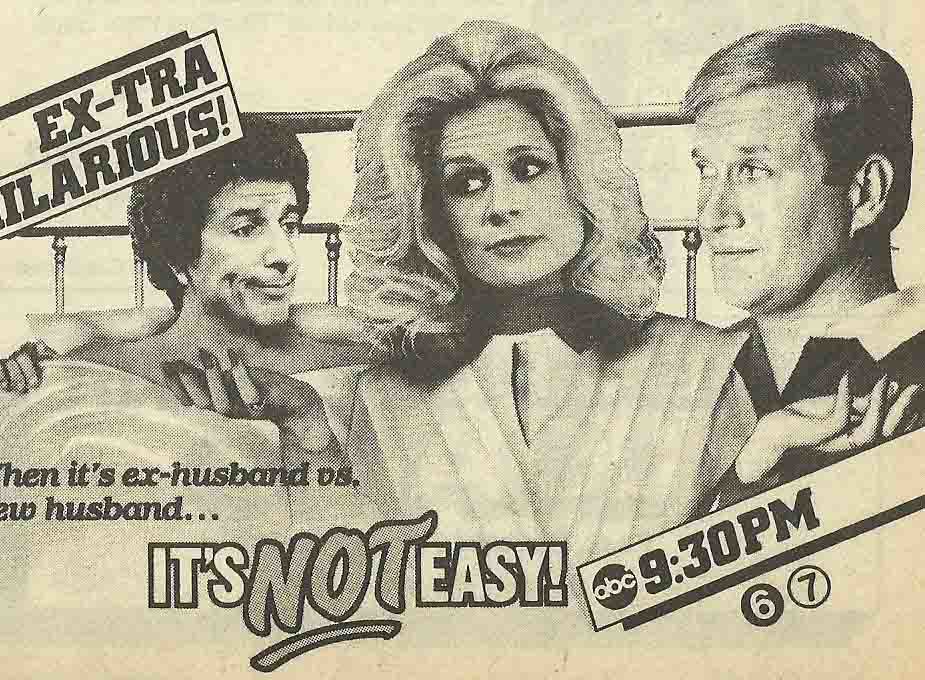 With its second episode titled "Jack Kills Sharon's Grandmother", you'd think this would be a winner.  Alas, it only was around for nine episodes.  I can't find it on DVD or YouTube, so its true value may forever remain a mystery.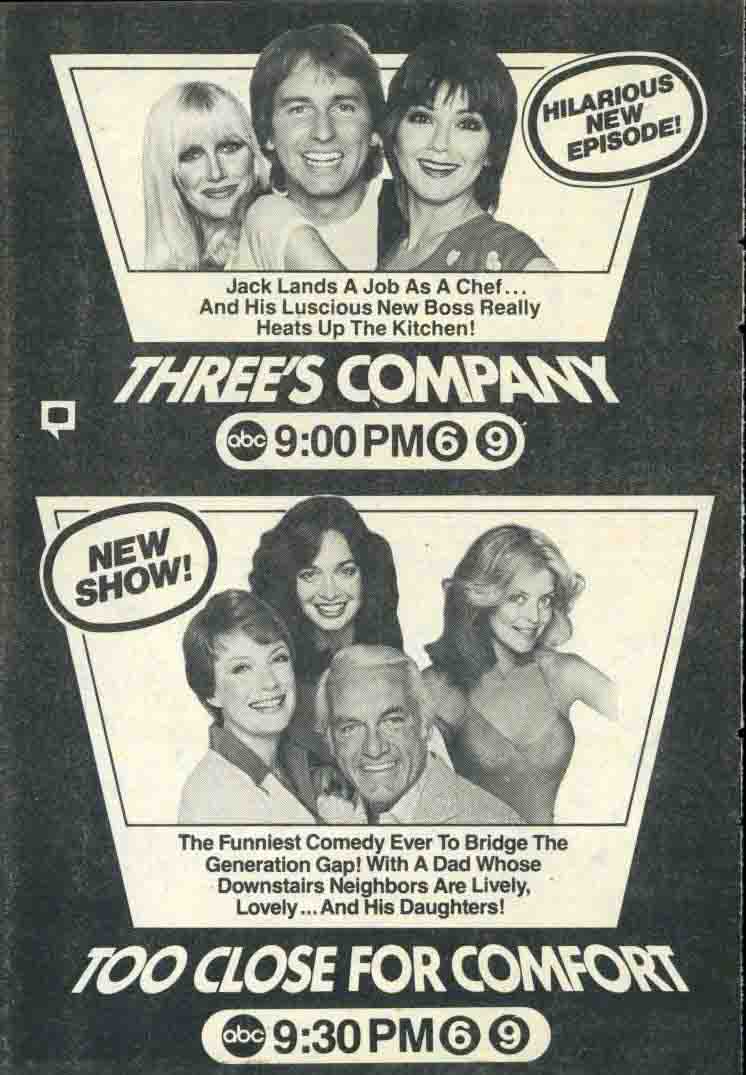 Another absolutely necessary cross reference: The Breast of the Best: The Top 5 Jiggle TV Shows of the 1970s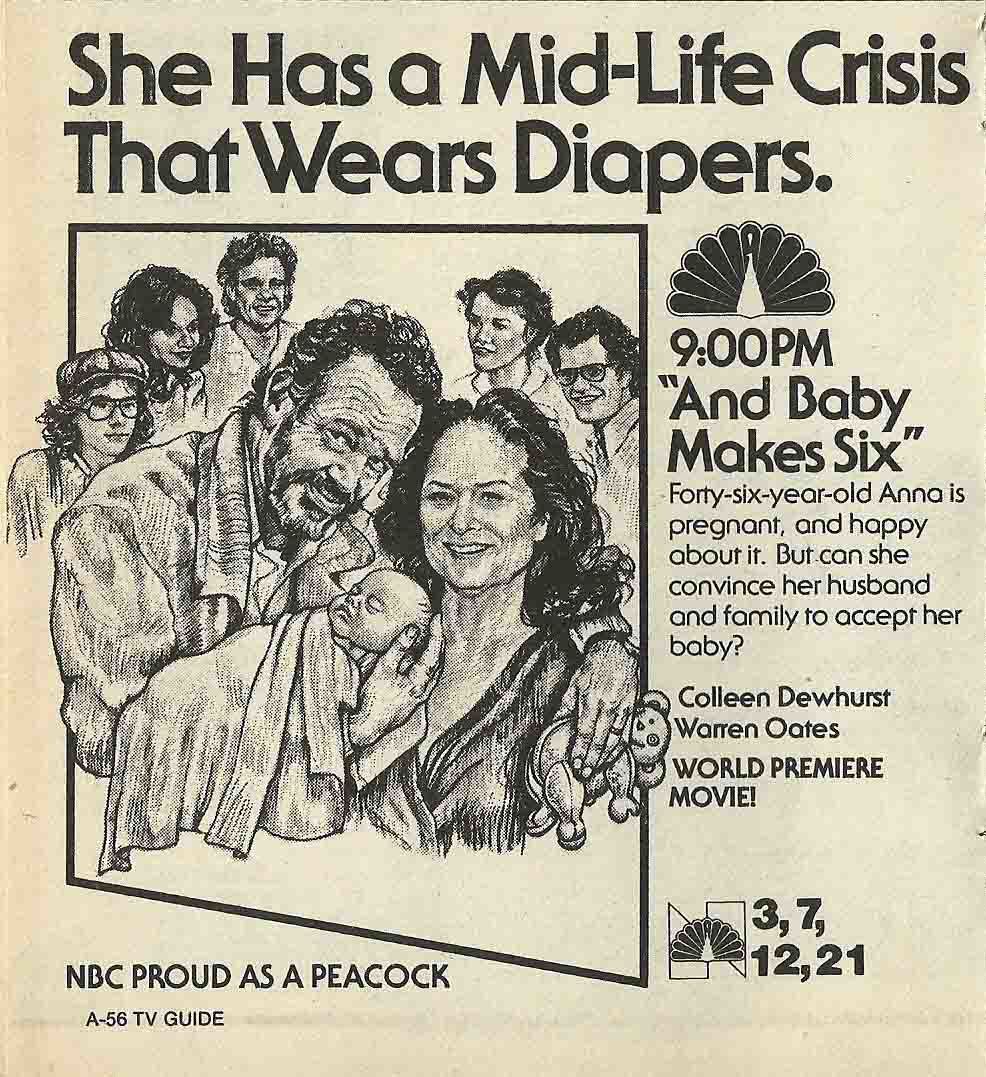 Yep.  As I said in the beginning – American TV comedy has had it's share of ups and downs…. and as these adverts demonstrates, there were downs o'plenty.  Yet, despite all its misses, I'll say it with pride: TV was better back then.