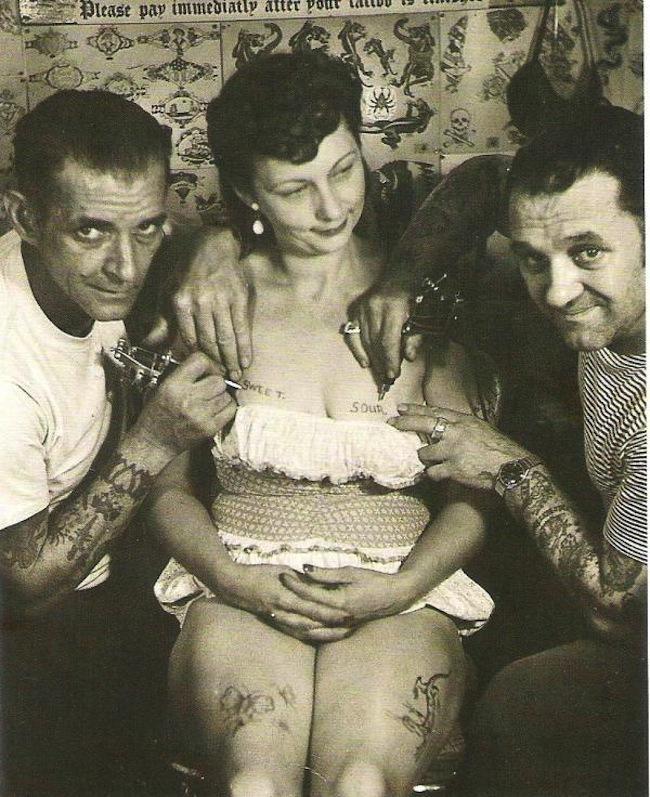 IN this photograph, Al Schiefley and Les Skuse apply ink to a willing dish.

Les Skuse lived all his life in Bristol, England. He visited the US and leaned from such bigwigs of the tattoo world as Paul Rodgers, Huck Spaulding and Schiefley. He explained what tattooing was like in the 1950s:
"English tattooists were using a single needle. This caused a lot of bleeding and pain. This finished design looked very thin and scratchy when compared with the strong, well-shaded designs done in the United States."
Skuse was voted the Champion Tattoo Artist of All England in 1955.
PS- The first tattoo I saw inked was with a compass needle and a bottle of ink. It looked rubbish.