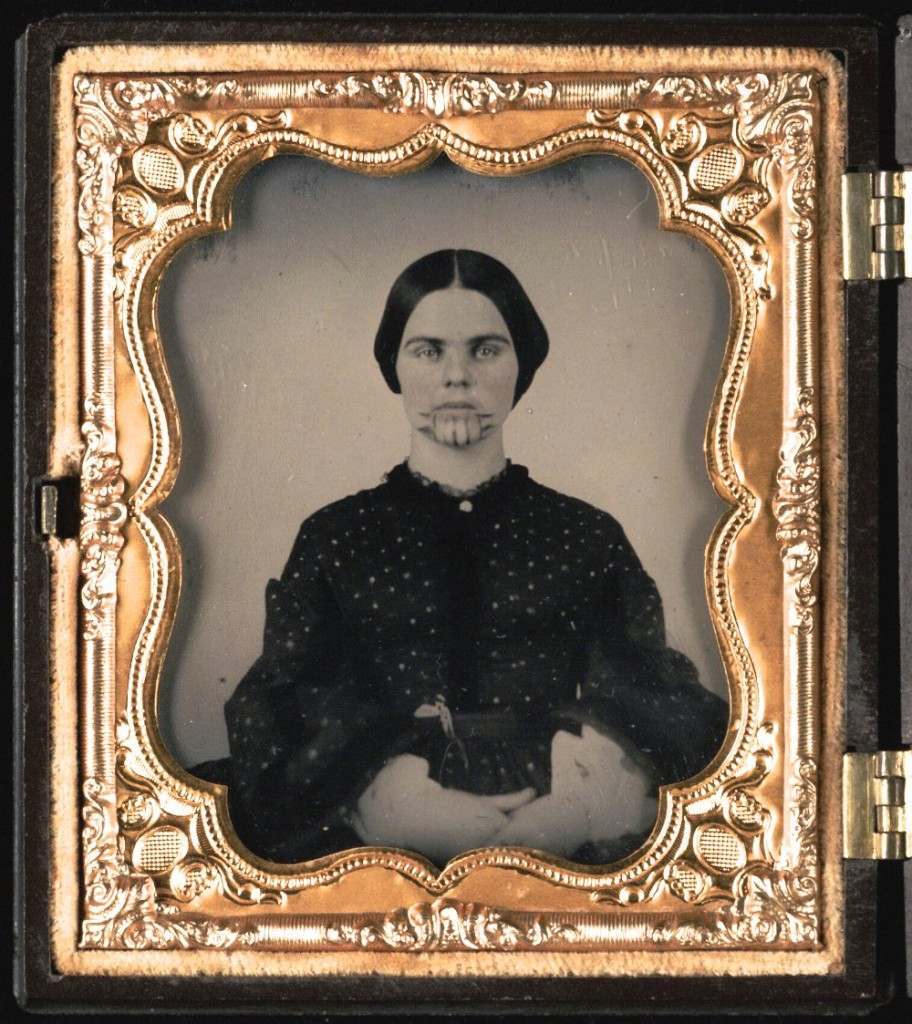 On February 18, 1851, Olive Oatman, 13, and her sister Mary Ann, 7, were kidapped by Yavapais Indians in Arizona.
The Oatman family, Mormons from Illinois, had been travelling on a wagon from from Utah to California. The family had started out as part of a much larger wagon train but after disagreements with their tired fellow travellers they had stuck out alone on the trail.
The family of two parents and seven children were a soft target as they camped on the Gila River.
After the Indians had attacked, the parents and four children were dead. Lorenzo Otman, 15, had been badly beaten but managed to survive. Olive and Mary girls were taken. They would be useful.
They would be slaves.
For a year the girs toiled and endured beatings. Then they were traded to a group of Mohave. Life was better. But now the girls were branded.  The Mohave tattooed both girls' chins with blue ink. Whether these tattoos marked them out as property or part of the tribe remains unclear.
"Olive was raised by Mojave Indians after her family was killed on a trip from Western Illinois," says Margot Mifflin, author of Bodies Of Subversion. "The tribe tattooed lines on her chin because they believed it would ensure her passage to the afterlife."
In 1855, when Olive was 19, Mary Ann died. A servere drought had made life even harder. Many of the Mohaves also perished. The tribe needed horses and provisions. On February 28, 1856, Olive was ransomed to the United States Government at Ft. Yuma.
Now she was reunited with her brother.
TSHA:
1857 Royal B. Stratton wrote their story. Life Among the Indians was wildly successful and sold out three editions in a year, for it was one of the few published accounts of such an event. Sales of the book paid for Lorenzo and Olive's education at the University of the Pacific. In 1858 the Oatmans moved to New York with Stratton, and Olive went on the lecture circuit to promote his book. These appearances were among the few occasions on which she appeared in public without a veil to cover her tattooed face.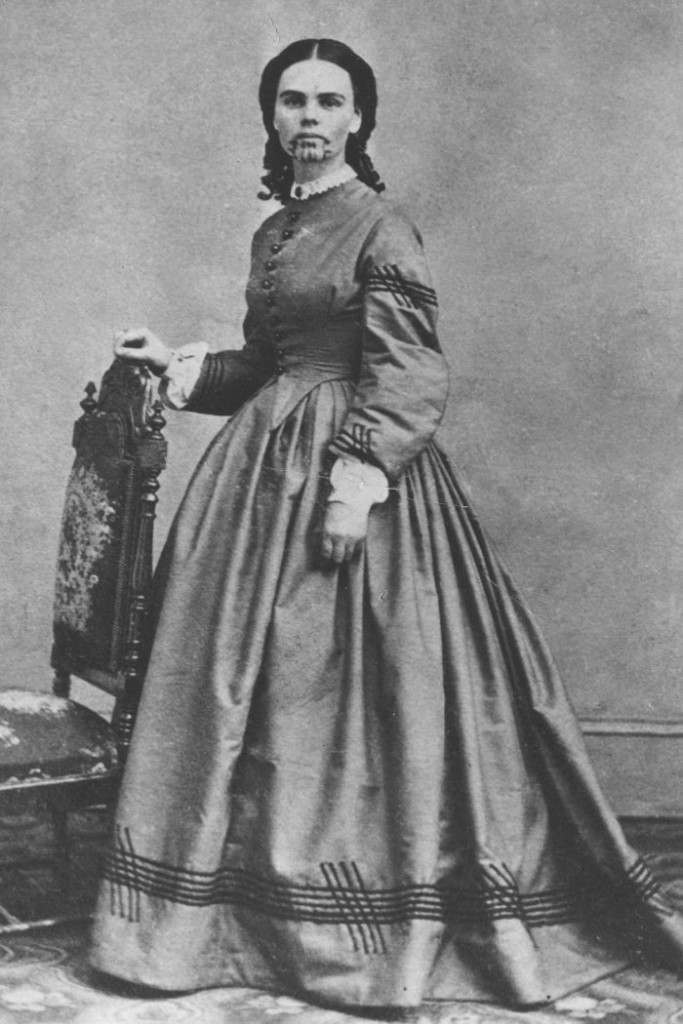 In 1865 Olive married John B. Fairchild, a cattleman. Fairchild bought and set fire to every copy of Stratton's book.
They lived in Detroit, Michigan, for seven years before moving to Sherman, Texas, where Fairchild was president of the City Bank. He made his fortune there in banking and real estate. In 1876 Olive and John adopted a daughter. Though shy and retiring, Olive interested herself in the plight of orphaned children but rarely discussed her own youth as an orphan and Indian captive. She always kept a jar of hazelnuts, a staple of Mojave food, as a reminder of those years. She died on March 20, 1903, and is buried in West Hill Cemetery, Sherman. A Texas historical marker was placed on her grave in 1969.