I am a tattoo artist, as such I won my fame,
And I've certainly covered a lot of ground
In the old skin diggin' game.
I've tattooed here, I've tattooed there,
I've tattooed nearly everywhere.
They call me this, they call me that,
They call me a vampire and a nasty cat.
But a Tattoo Artist I'll always be,
If it's good enough for others
Then it's good enough for others
Then it's good enough for me.
That ole skin diggin', gets my bread,
So I'll go on diggin' till I'm dead.

The daughter of a sailor who became a circus star, Jessie Knight became one of the most famous tattoo artists of the early 20th century, and the first recorded professional female tattoo artist in the UK.

Born in Croydon (some sources say Bristol, while some say Cardiff) in 1904, and one of eight children, Jessie moved on from being working as a target in her father's sharp-shooting act (she was twice accidentally shot by him), to a circus stuntwoman, bareback horse rider, and pistol-spinning markswoman. In 1933, Knight was part of the first circus act to be shown on the new BBC television. Wearing swimsuits she and her sister appeared in a knight-throwing act performed by her brother-in-law.

Knight began as a tattoo artist in 1921 in Barry, South Wales having learnt how to tattoo from her father. By the age of 18, she was tattooing for a living with clients from across the world. She was later an apprentice with Charlie Bell in Kent. Knight occasionally bartered for tattoos for clients who couldn't pay. She once exchanged a tattoo for a gun which she used to shoot and injure her abusive and violent husband for kicking her dog down the stairs. Needless to say the marriage was soon over.

She later moved to her own tattoo shops in Portsmouth and subsequently Aldershot where many of her clients were women. She returned to Barry in 1968 with a tomboy in his thirties on her arm and continued working into the 1980s. A client once remembered her lighting a match and holding out the flame to demonstrate how steady her hand was even in old age. She died in the Welsh seaside town in 1992.

Pathé newsreel film of Jessie Knight from 1952.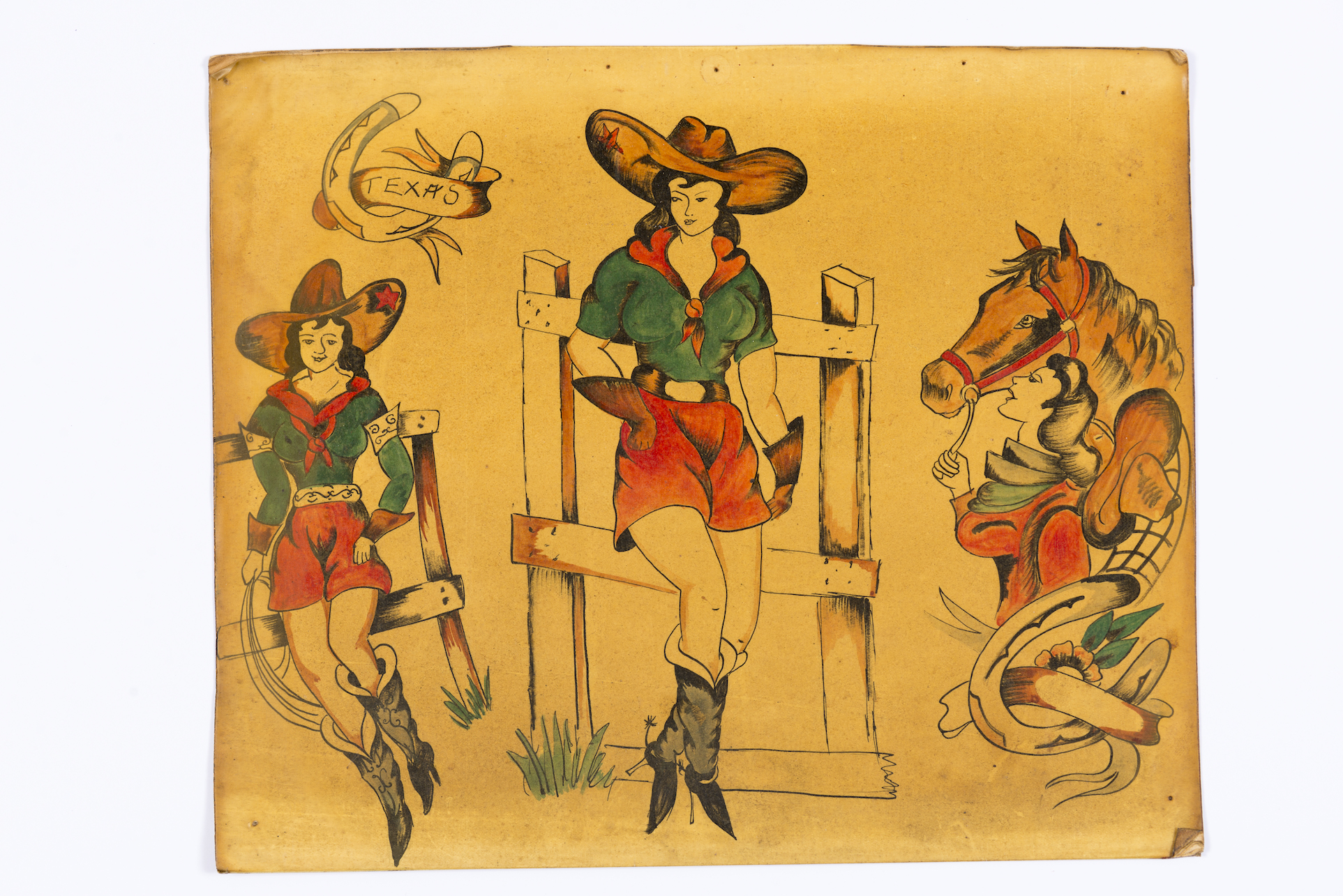 The incredible real story of Britain's pioneering female tattoo artist, Jessie Knight can be seen at Tattoo: British Tattoo Art Revealed is on at the National Maritime Museum Cornwall until 7 January 2018