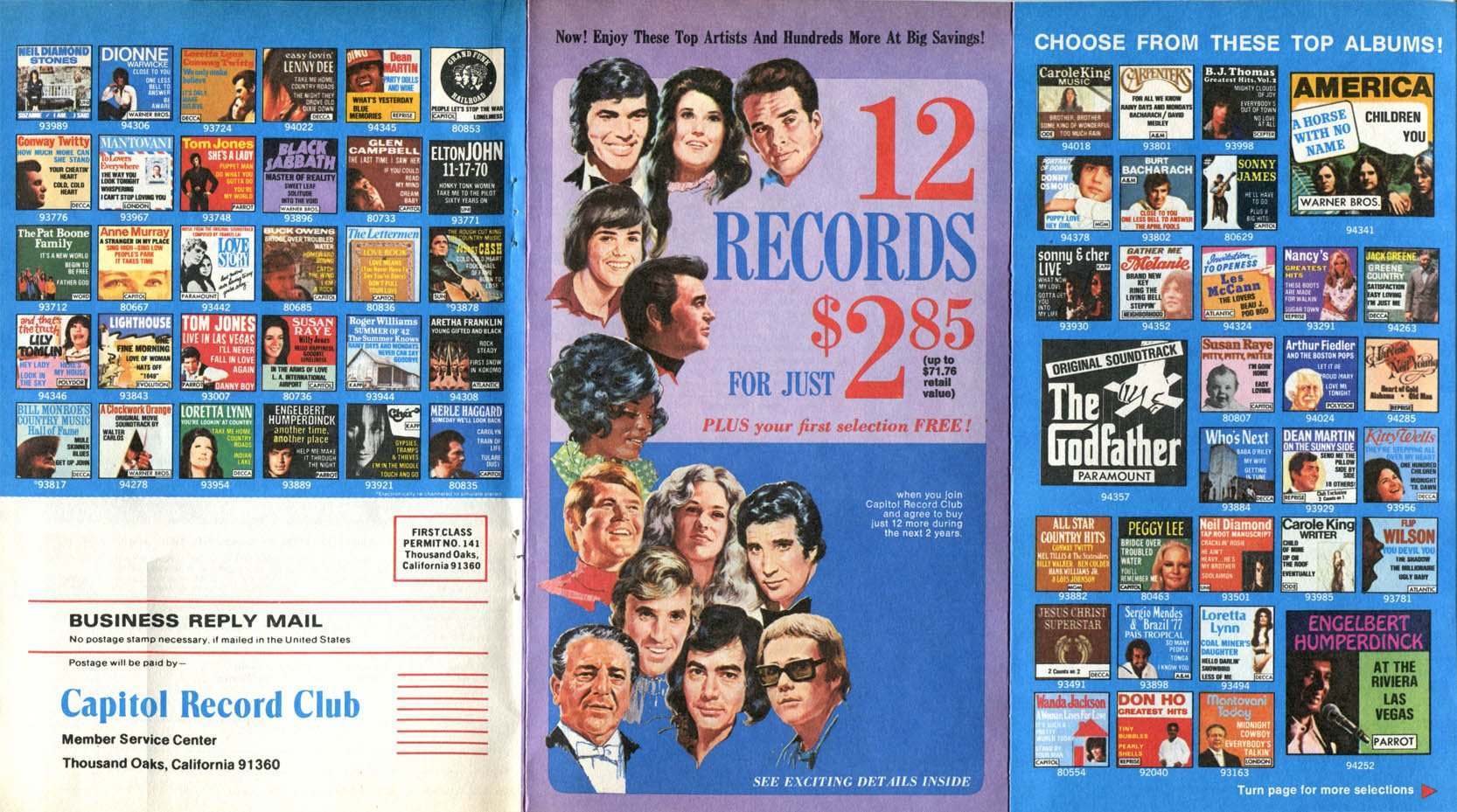 Okay, it wasn't actually a thousand, but that's how it seemed back then.  To purchase an album in the Seventies was quite an investment.  The idea that you could walk away with a box full of LPs for a penny seemed like winning the lottery.  Who cared about the long term consequences – this was a goldmine!
Fast forward a few months, and this whole record and tape club thing is getting old.  Regret sets in, and you begin to question your judgment.  As it turns out, that record and tape company who were so willing to part with a box of records for a single penny had a master plan you didn't anticipate.
You see, at the top of each month, they keep sending you this form which has to be filled out and returned month after month.  If you happen to forget and are a few days late, they'll mail you the featured album for that month…. along with the bill.
And you can be guaranteed that "featured album" won't be an artist you care for.  Expect Englebert Humperdinck's greatest hits to arrive on your doorstep.  These record and tape companies were no idiots.  They knew that kids subscribing to their club weren't the most reliable sort, and they'd be paying full price for crummy records en masse.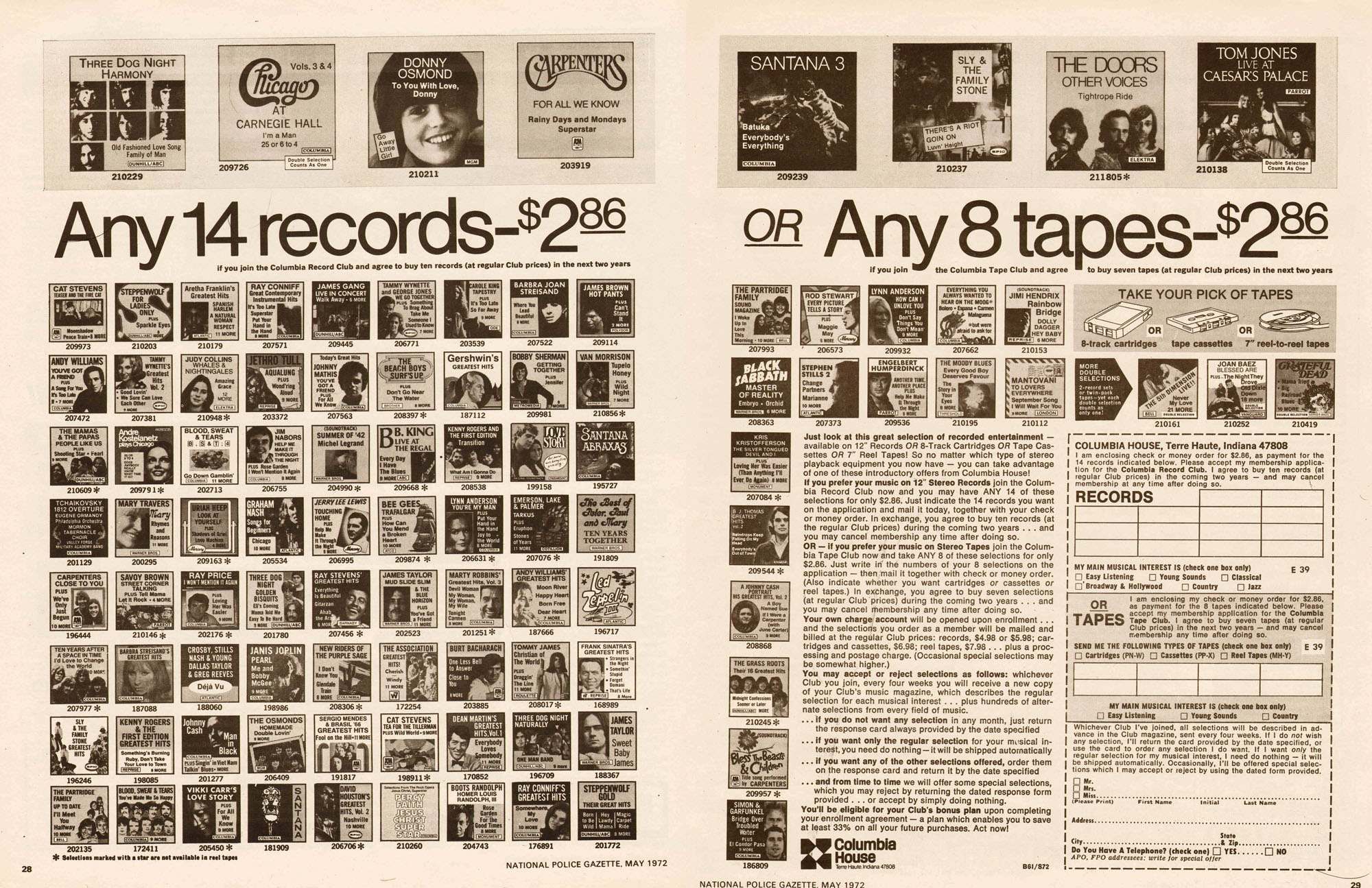 True confession: It happened to me.  My experience with the Columbia Record and Tape Club resulted in being stuck with the month's shitty selection on numerous occasions.  It was a painful thing indeed to have to shell out hard-earned money for a Pat Benetar album I would never listen to.  (To be fair, they let you send it back, but you'd pay shipping, and it just wasn't worth it.)
And so, my initial "goldmine" of cassettes (which included Phil Collins' Face Value, AC/DC's Dirty Deeds, The Police's Ghost in the Machine, and Men at Work's Business as Usual) had lost its luster after having to buy so many unwanted tapes.  Looking back, I'm not sure why it was so damn hard to avoided those dreaded "featured albums", but I know I'm not alone. Many of my generation know the thrill of getting a Men at Work tape plus 12 others for free, only to have to swallow the bitter pill of paying full price for the new Kenny Rogers album.
And thus ends the long sordid story of my dalliance with Columbia House.  I'd be interested to hear if anyone else had similar experiences.  If you remember what you ordered for a penny, I'd be interested to hear.