Just over 100 years ago in 1913 it was announced that the Raleigh Cycle Company was the biggest bicycle manufacturing company int he world. In the 1920s and 30s they also produced motorcycles and even three-wheel cars – later forming Reliant Motors.
The company began in 1885 when Richard Morriss Woodhead and a Frenchman Paul Eugene Louis Angois started a small bicycle workshop on Raleigh Street in Nottingham in Engaland.
After WW2 Raleigh and other English cycling companies accounted for 95% of bicycles imported into the United States. Raleigh's 'sports roadster and the British racer bicycles were particularly popular.
The infamous Raleigh Chopper was patented in the UK in 1967 and in 1968 in the US. It became the coolest bike in the world. They were expensive for the time – £32 for the standard model rising to £55 for the deluxe bike. For smaller children the Chipper and the Tomahawk were released which also sold well.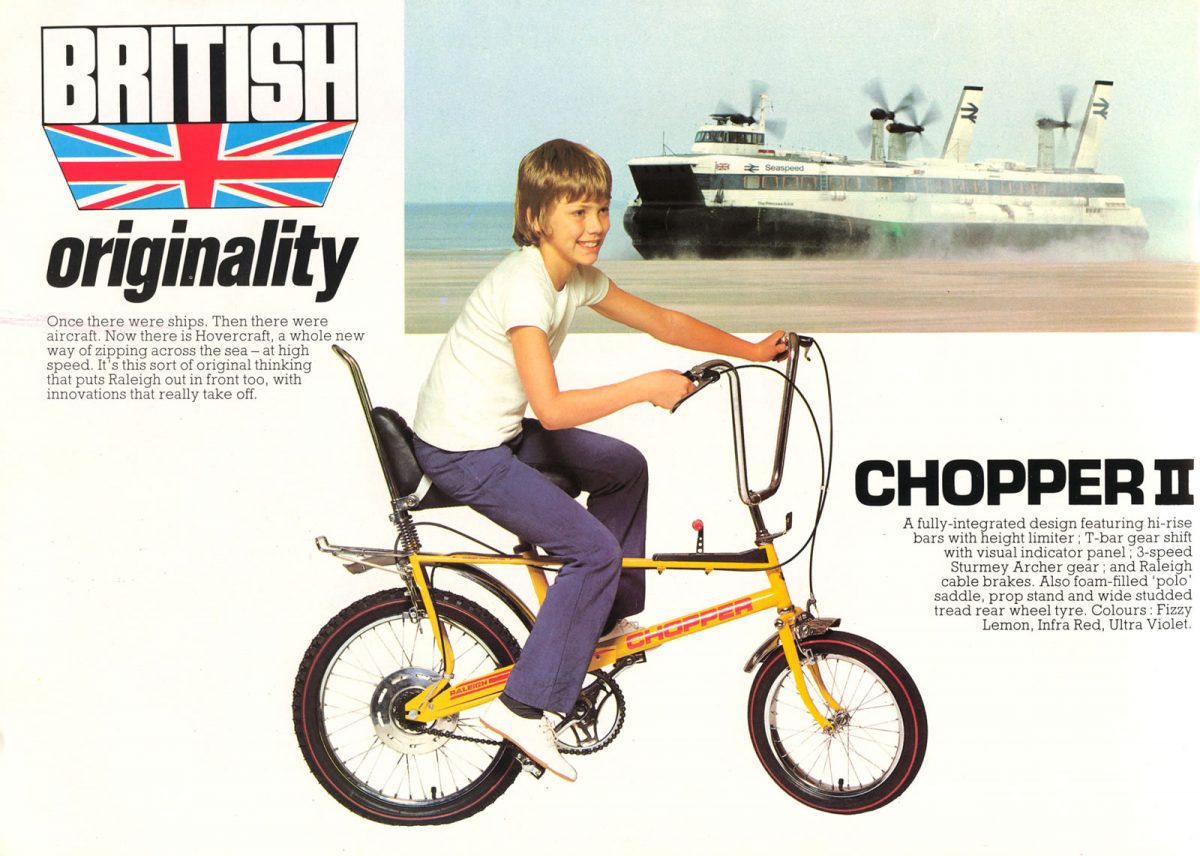 In 1987 the German Bicycle manufacturer Derby Cycle bought Raleigh. In 2003 assembly of bicycles need in the UK. In April 2012, Raleigh UK, Canada and USA were acquired by a separate Dutch group Accell for £62m (US$100m), whose portfolio includes the Lapierre and Ghost bicycle brands.
Saturday Night and Sunday Morning, the 1958 debut novel by Alan Sillitoe, is partly set in Raleigh's Nottingham factory, Sillitoe himself being an ex-employee of the firm. Several scenes for the 1960 film adaptation starring Albert Finney were filmed on location at the factory itself.