"The war revolutionised the industrial position of women – it found them serfs and left them free."
– Millicent Fawcett president of the National Union of Women's Suffrage Societies from 1897 to 1918
Women Workers in WW1
Women Workers filled the void left by men called up to fight in World War 1. Working in jobs that had always been held by men, many women moved from domestic drudgery into industrial drudgery. They produced munitions, gas masks, planes, ships and worked the land. The British wartime government photographed the women for use in official projects but the photographs on the whole failed to show how hard and dangerous the work actually was.  As Alexandra Kuskowski notes:
Women in munitions factories had their skin turn yellow from regular exposure to TNT, earning the nickname "canaries." Hundreds of women died from overexposure to TNT and other deadly chemicals. On top of the dangerous working conditions, women were also paid significantly less than men in comparable positions. In 1918, women workers on London's buses, trams and subways organized a strike and managed to win equal pay for equal work.
Nonetheless it still wasn't real equality. Although in 1918 British women, after a long campaign by the Women's Suffrage movement before the war, at last got the vote. But only if they were over the age of 30 years.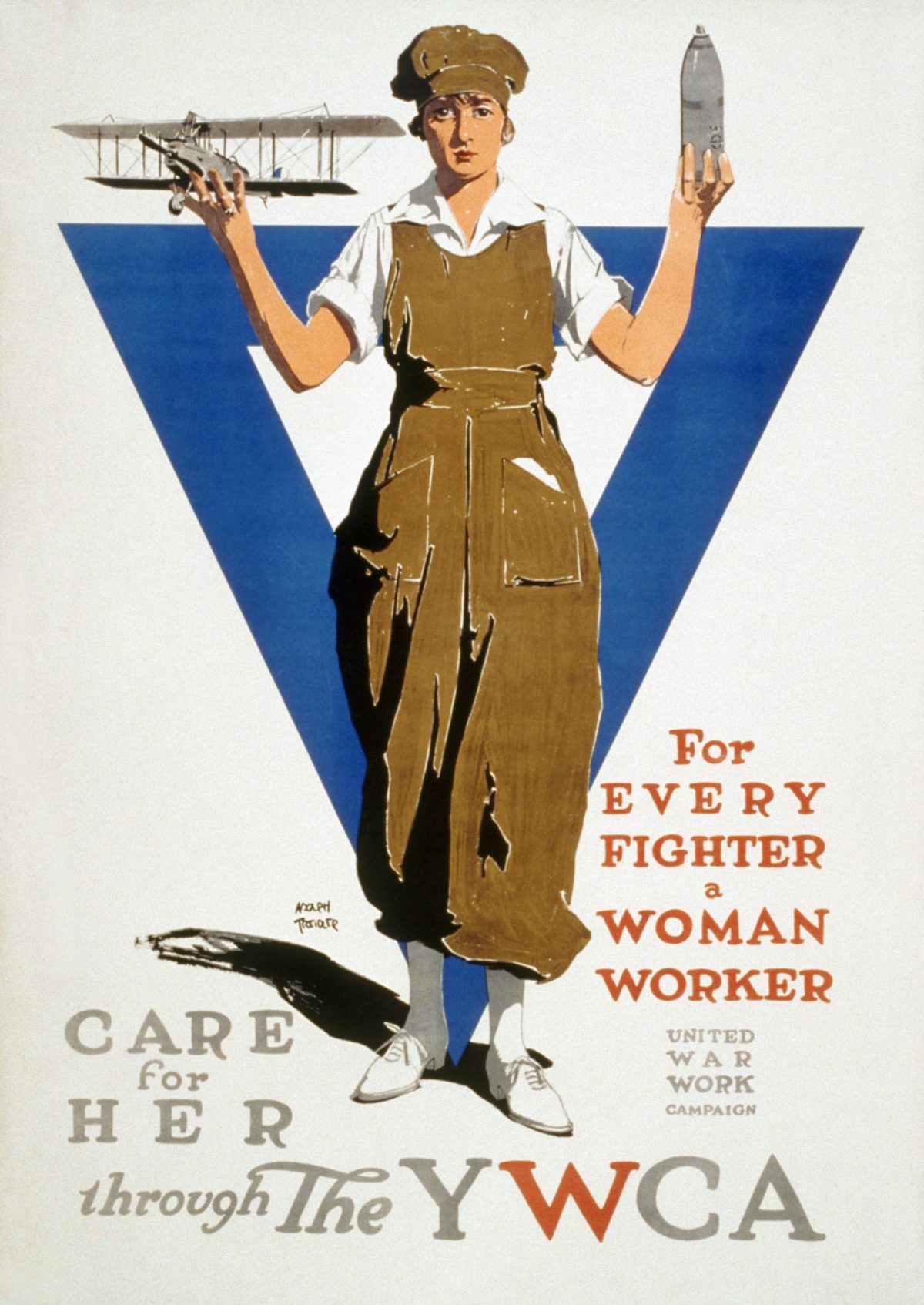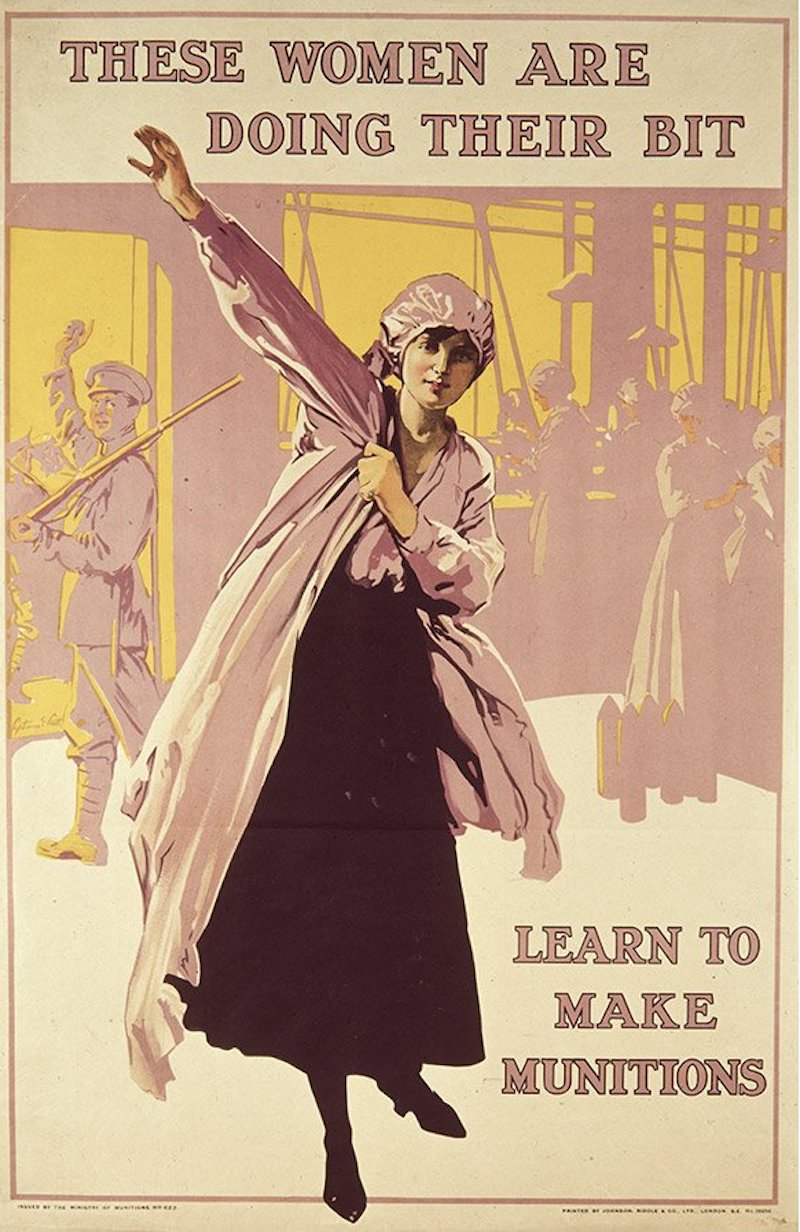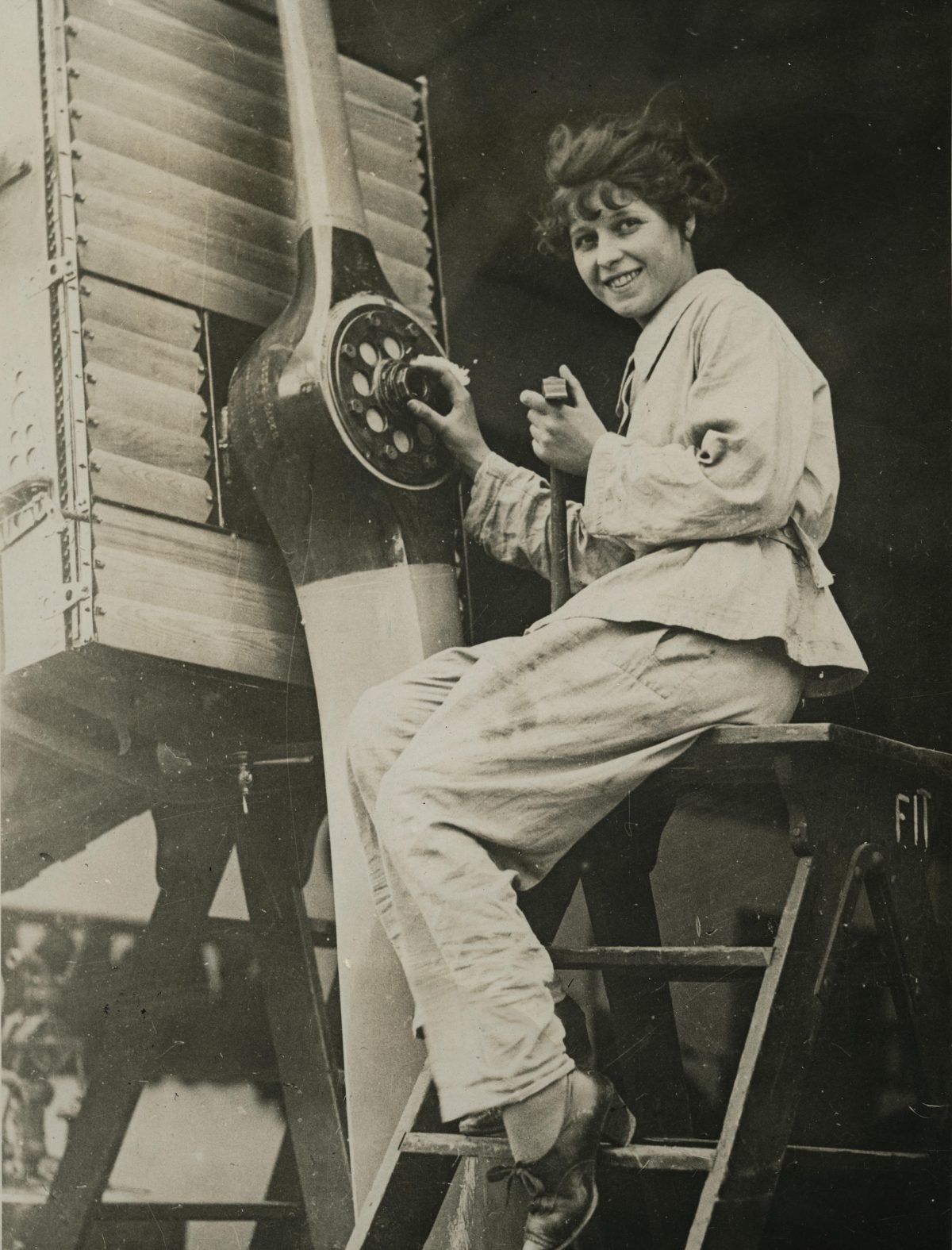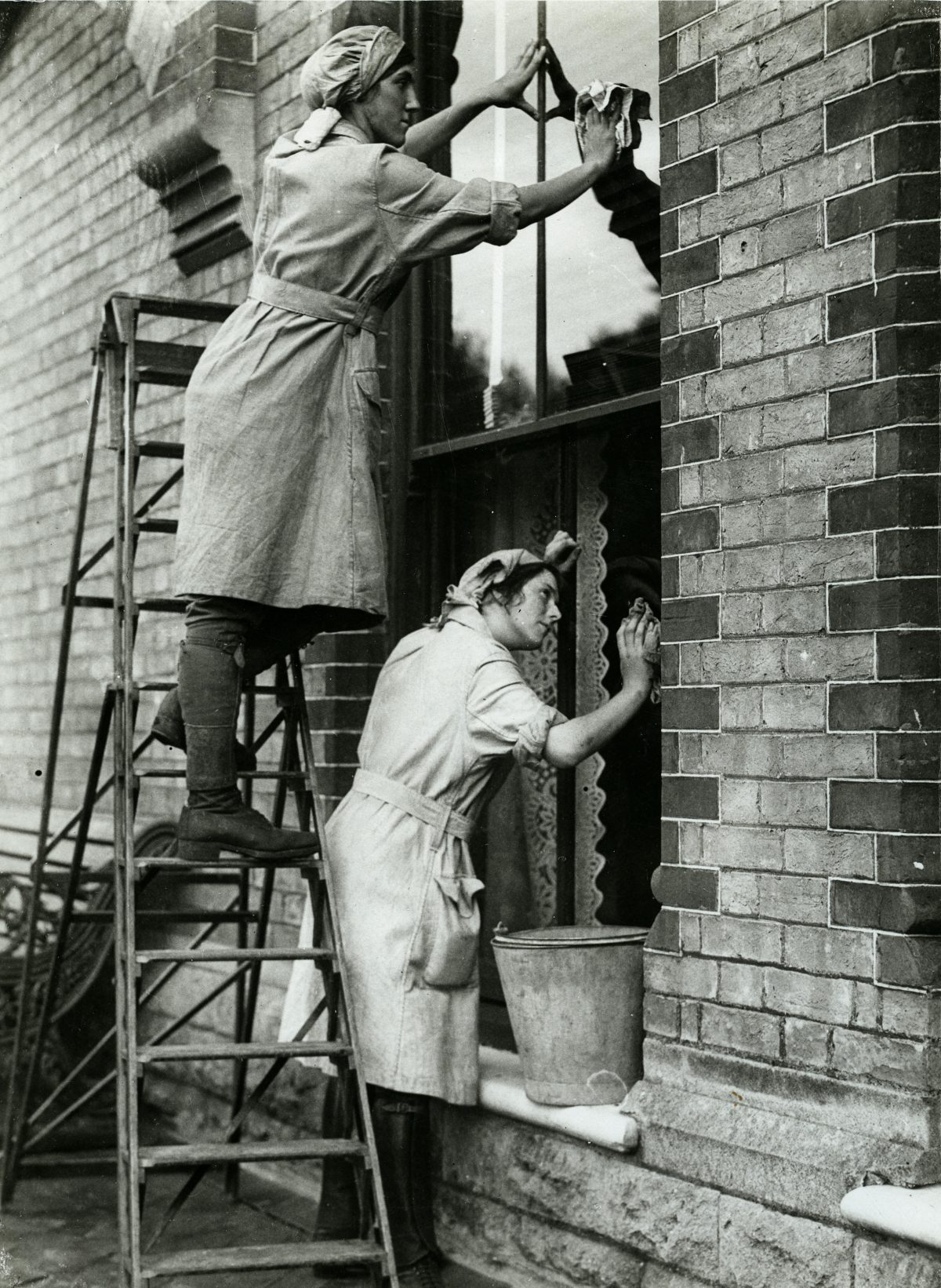 All images of Women in World War 1 : University of British Colombia