In the 1960s, they were making books at the William Collins, Sons and Co Ltd factory on Glasgow's Cathedral Street. The photographs in his album show the staff making books. We see the typists and typesetters working on the books' layouts and letters, the illustrators painting, the stitchers and binders, the packers, the administrators, and the marblers working their magic, of which you can see more here.
This when the UK made things, like Olivetti typewritters in Glasgow, and tools at London's White Electrical Instrument Co.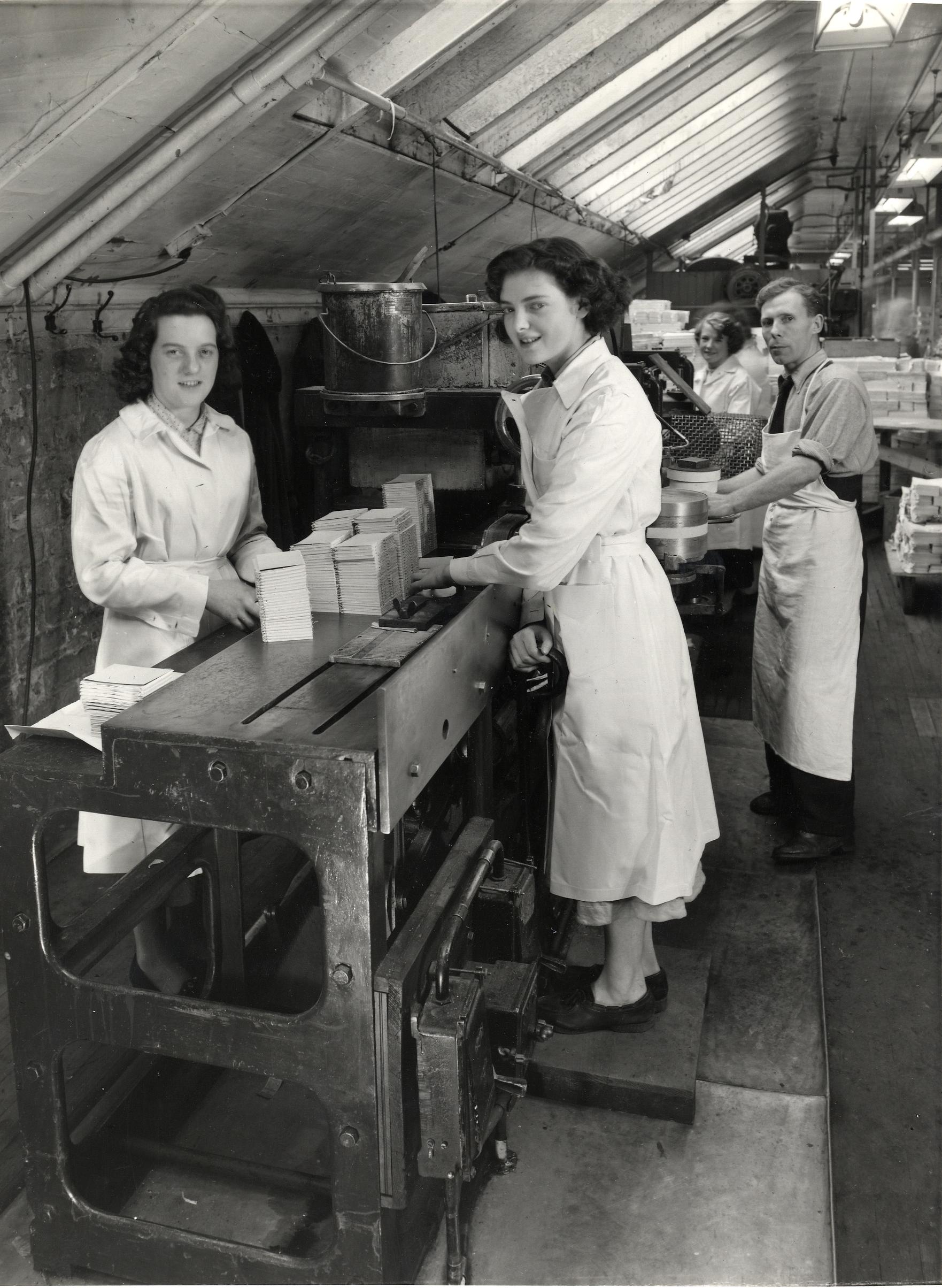 Collins started life in Glasgow in 1819. The company merged with Harper & Row in 1990 to form Harper Collins. The company published its first dictionary, the Greek and English Lexicon, in 1824. The first series of those popular Collins Illustrated Dictionaries appeared in 1840, including the Sixpenny Pocket Pronouncing Dictionary, which sold around 1 million copies. By 1841 Collins was a major print of Bibles – and you can see them being made in these photographs.
By 1917, the company had introduced its Collins Crime Club (1930–94), and published all but the first six of English writer Agatha Christie's novels. The film bought the rights to the works of C. S. Lewis, and in the 1950s was the publisher for Dr. Seuss (in the Commonwealth) and Racey Helps. By the late 1970s, Collins was publishing the Hardy Boys and Nancy Drew series in the United Kingdom. These were firstly published in a series of digest size hardbacks akin to their American style.
In 1965 Collins began publication of The Companion Guides, a series of illustrated travel guides to France, the Mediterranean lands and the British Isles.
In the mid 1970s, Collins had either closed or moved most of its printing operations out of its historic site in the Townhead area of Glasgow. The land and buildings were purchased by the University of Strathclyde who redeveloped much of the site, with the massive warehouse building on Cathedral Street being converted into a new home for the Andersonian Library in 1980.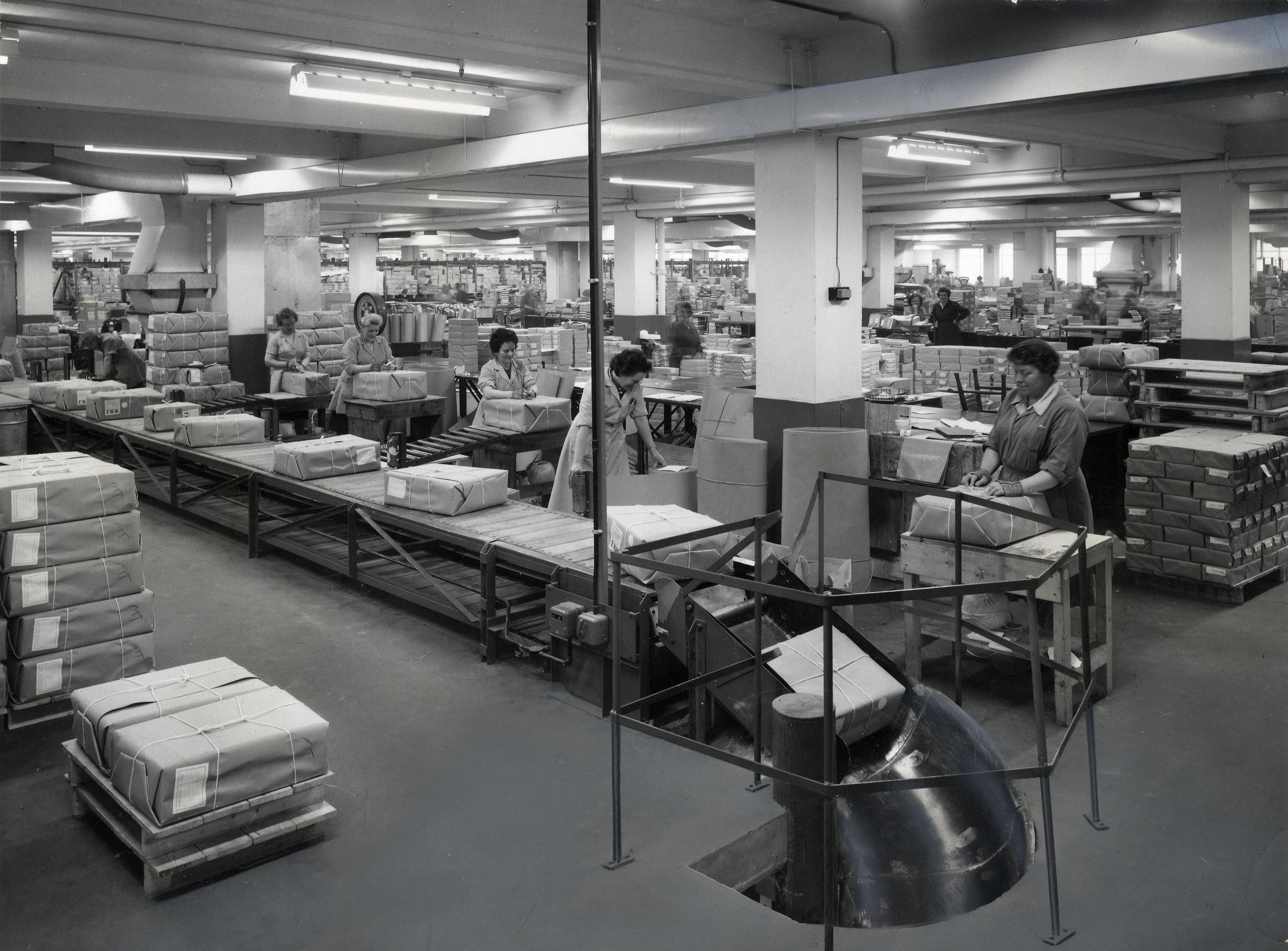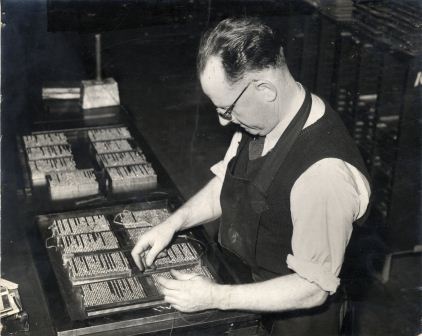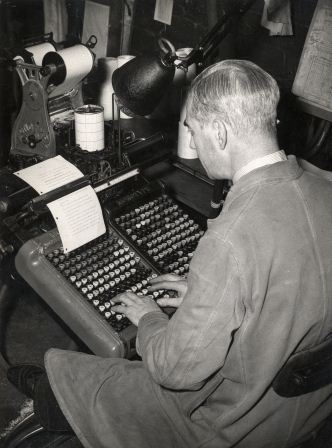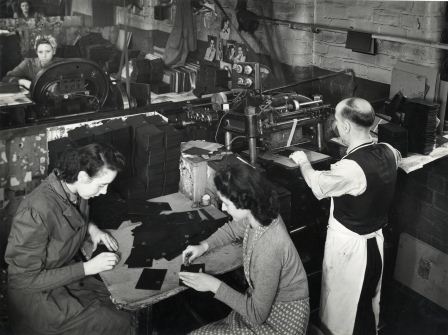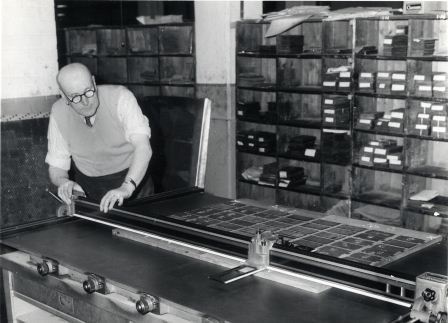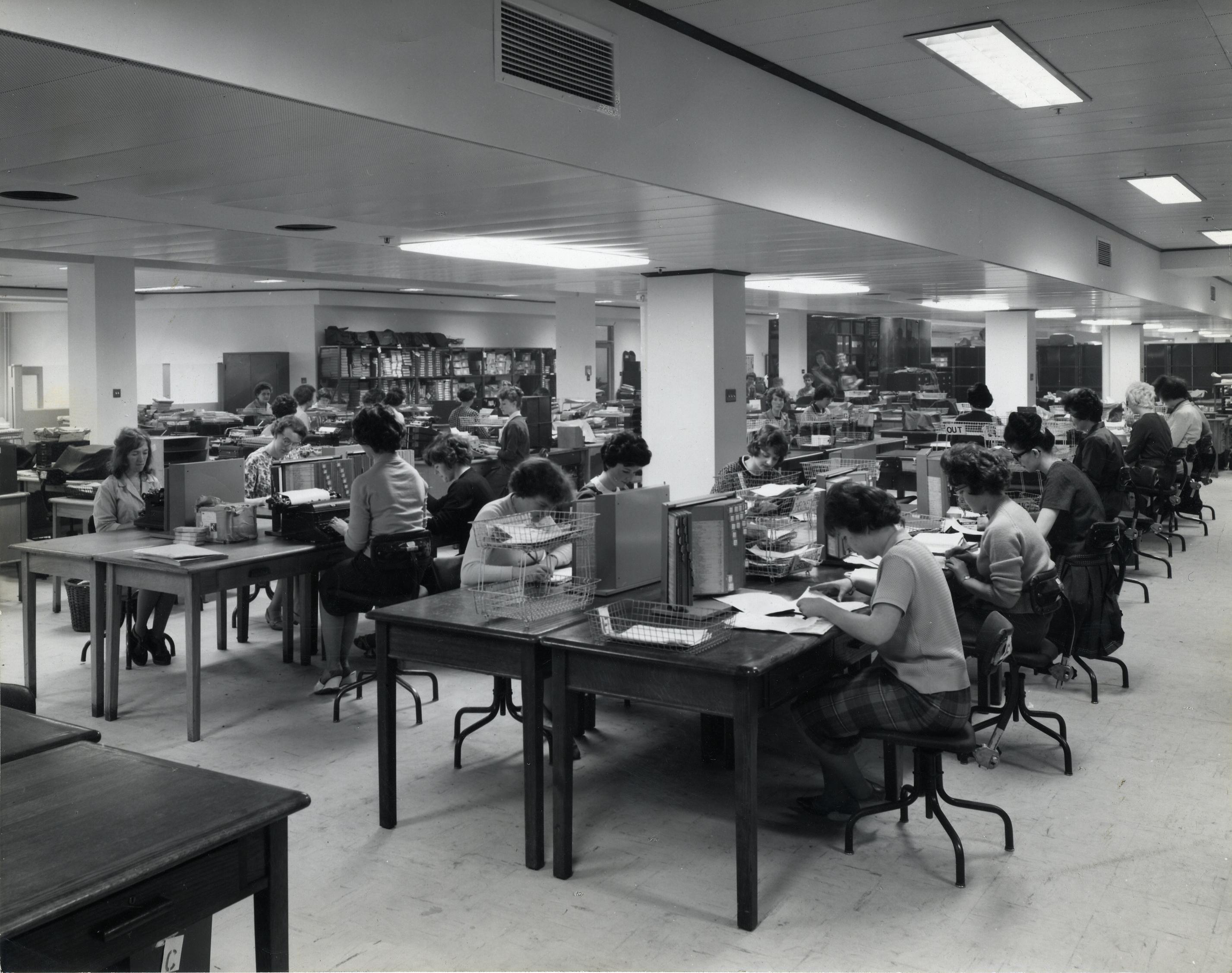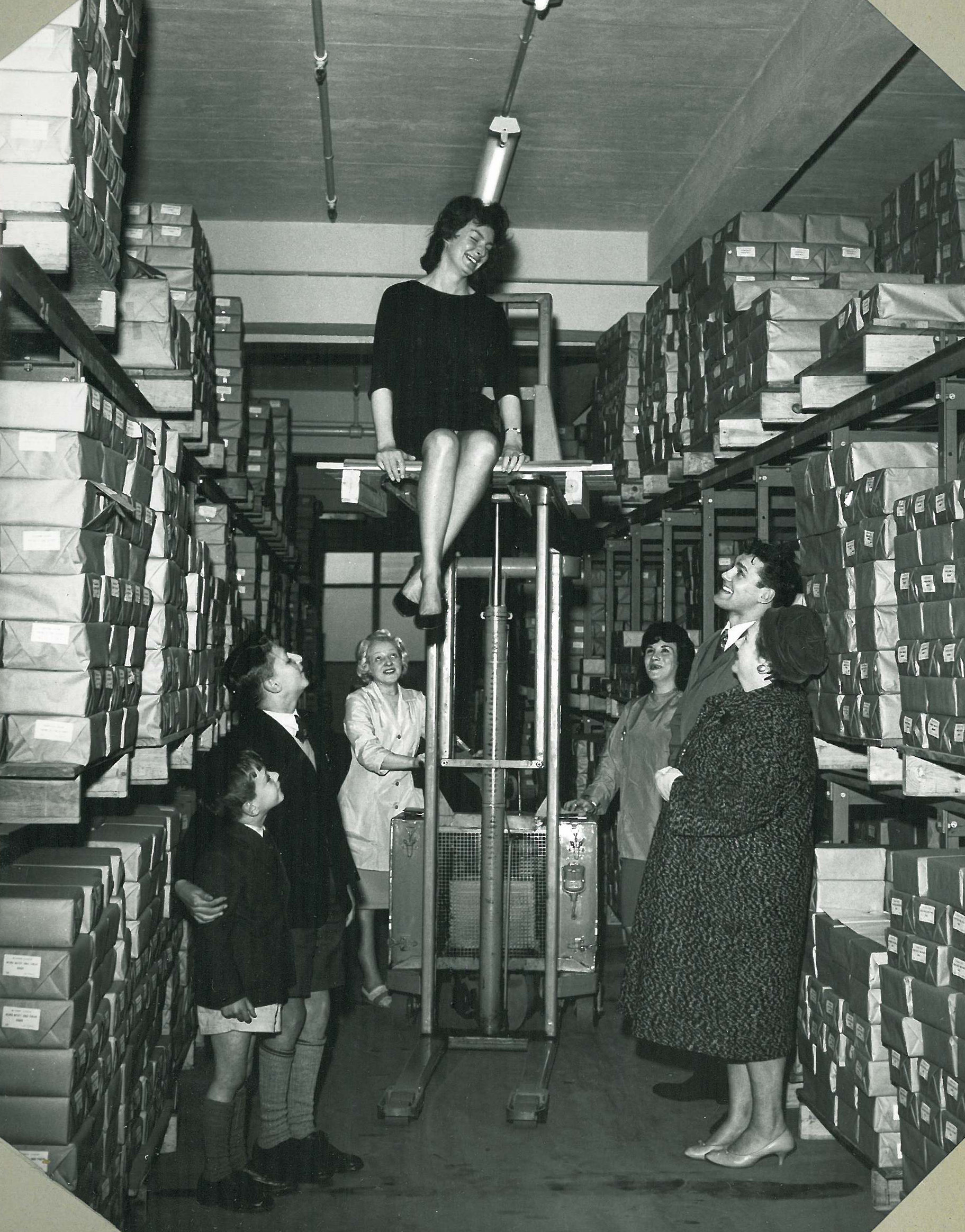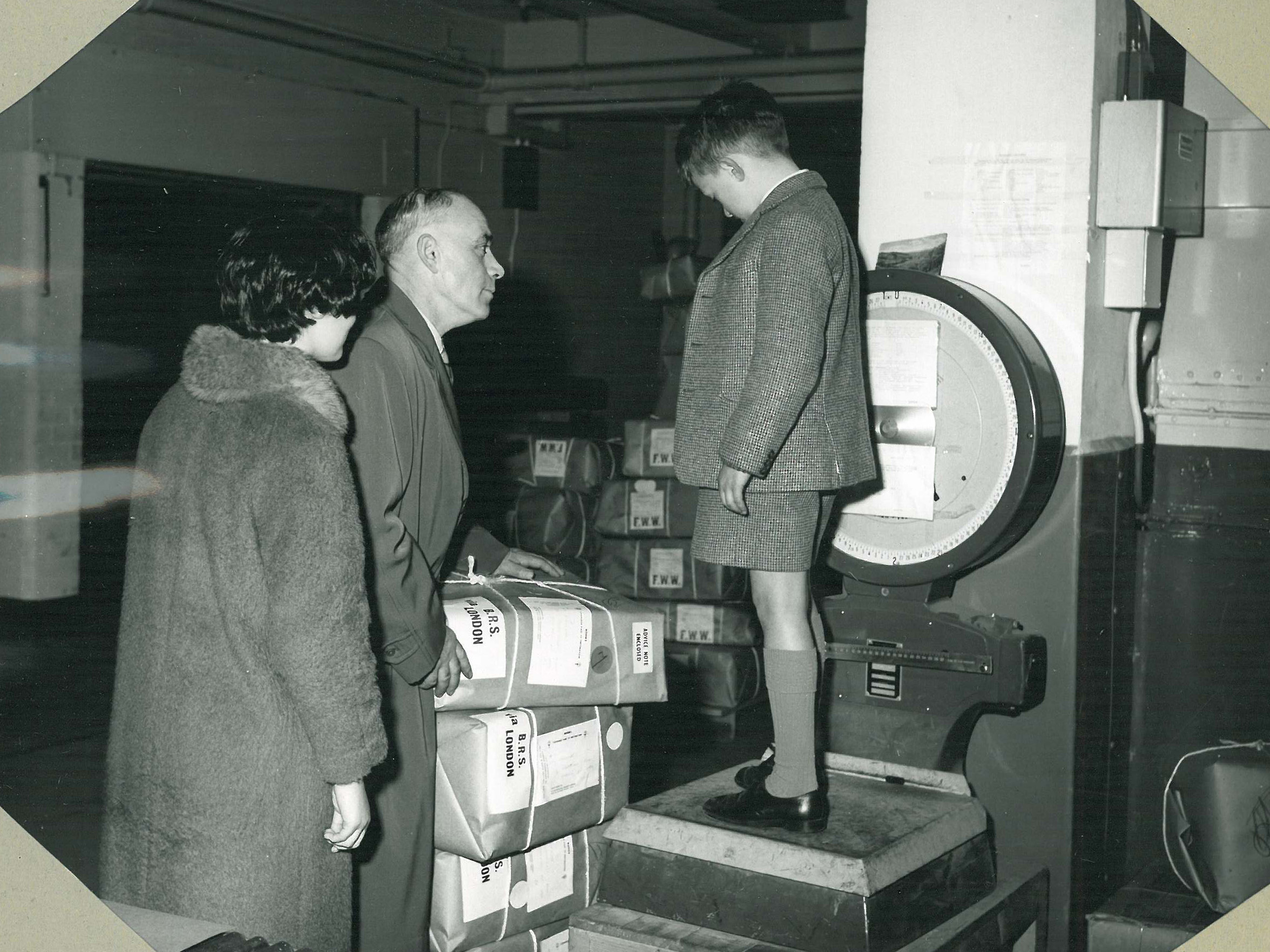 For more photographs of factory days, see:
Women At War: Lush Kodachrome Photos Of Engineers At The Douglas Aircraft Company
My Dad and Our Lexikon 80 Typewriter : The British Olivetti Factory in Glasgow 1957
A London Apprentice At the White Electrical Instrument Co (1958-1963)
Snapshots of Staff at a London Westminster Bank c.1960