"The way I got in with Douglas Aircraft was I went to the post office, and I saw these posters all over the walls. They were asking people to serve in these different projects that were opening up because the war had started."
– Oklahoman Doris Whitt recalls seeing a poster advertising jobs and a new life in California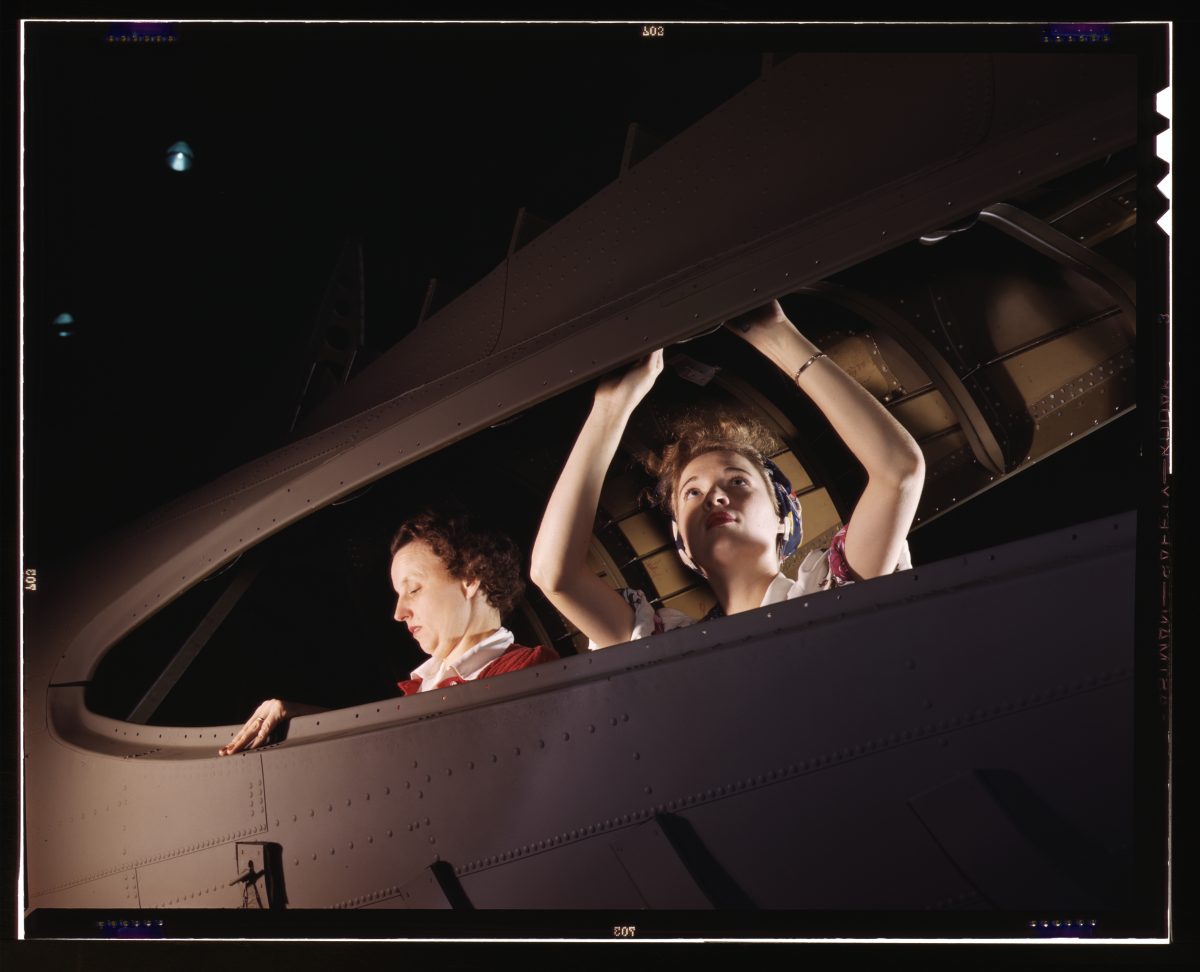 World War 2 did much to emancipate women. These photographs from 1940-1943 show women working in California's aircraft industry. They worked on the B-17F bomber at the Douglas Aircraft Company, Long Beach, the P-51 fighter and C-47 heavy transporter at North American Aviation's Inglewood factory. They worked at the Consolidated Aircraft factory in Fort Worth, Texas. They worked at the Heil and Co. factory in Milwaukee on blackout lamps to be used on Air Force gasoline trailers. These 'Rosie the Riveters' worked on Wright Whirlwind motors at the Corpus Christi, Texas, Naval Air Base. The men from the Office of War Information took photos. They were stylised portraits. The women were all white. Their faces were made-up. Eyes were focused. No-one looked at the camera. It was propaganda, of course. No women flew these aircraft in combat. Change comes slowly.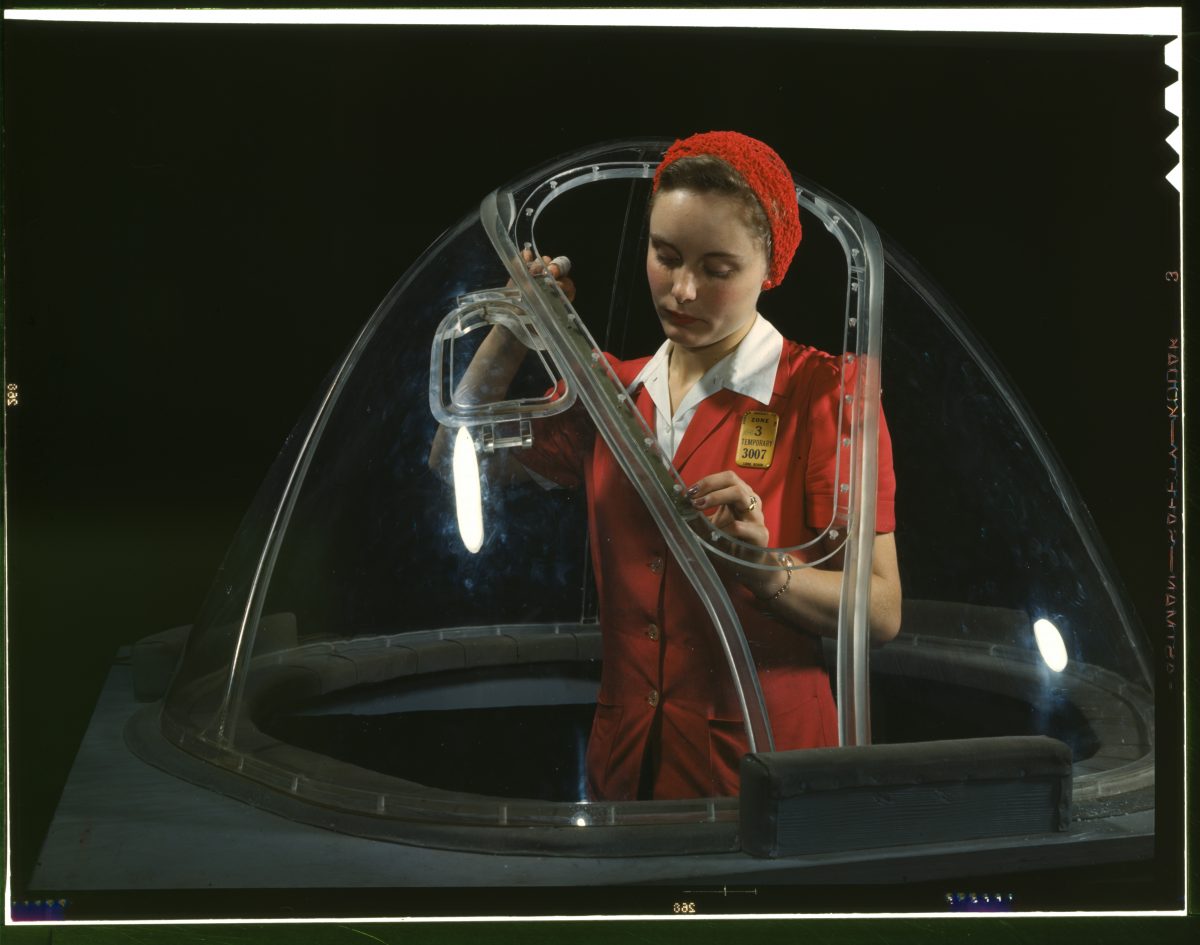 These Kodachrome photos were taken by Alfred T. Palmer for the Farm Security Agency (FSA) and the Office of War Information (OWI). Eastman Kodak had introduced Kodachrome transparency film, creating the first manufacturing process to produce full-color-spectrum photographs, in 1936.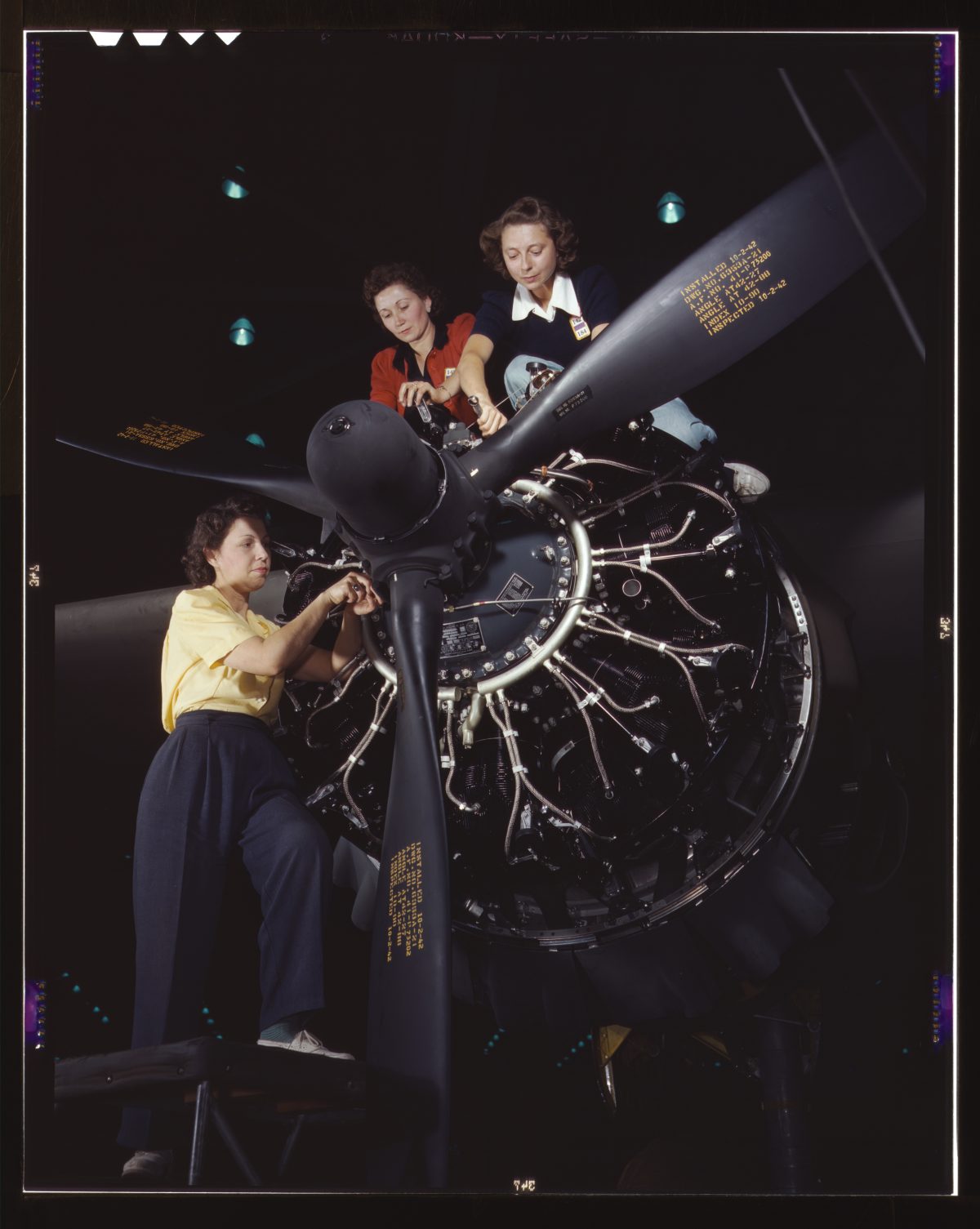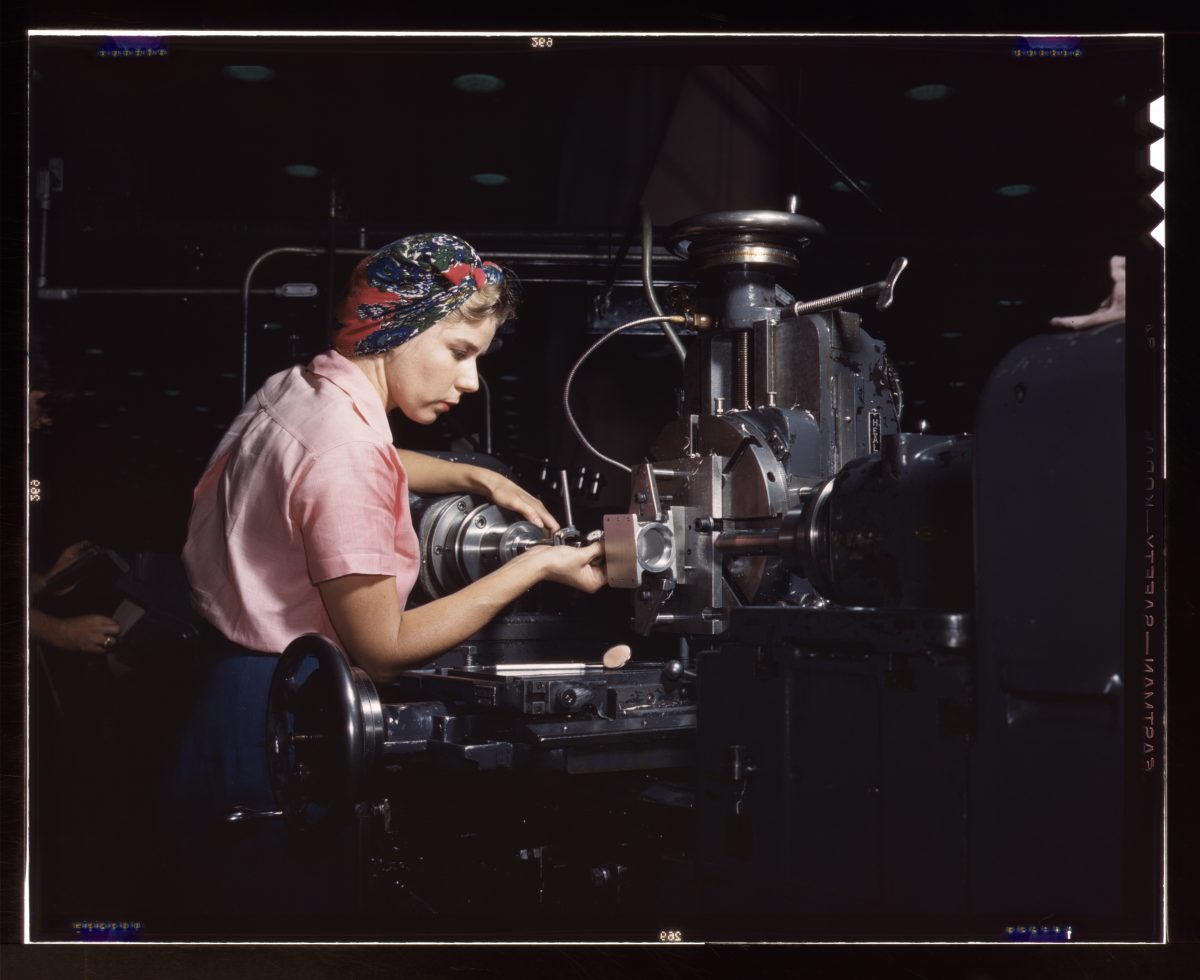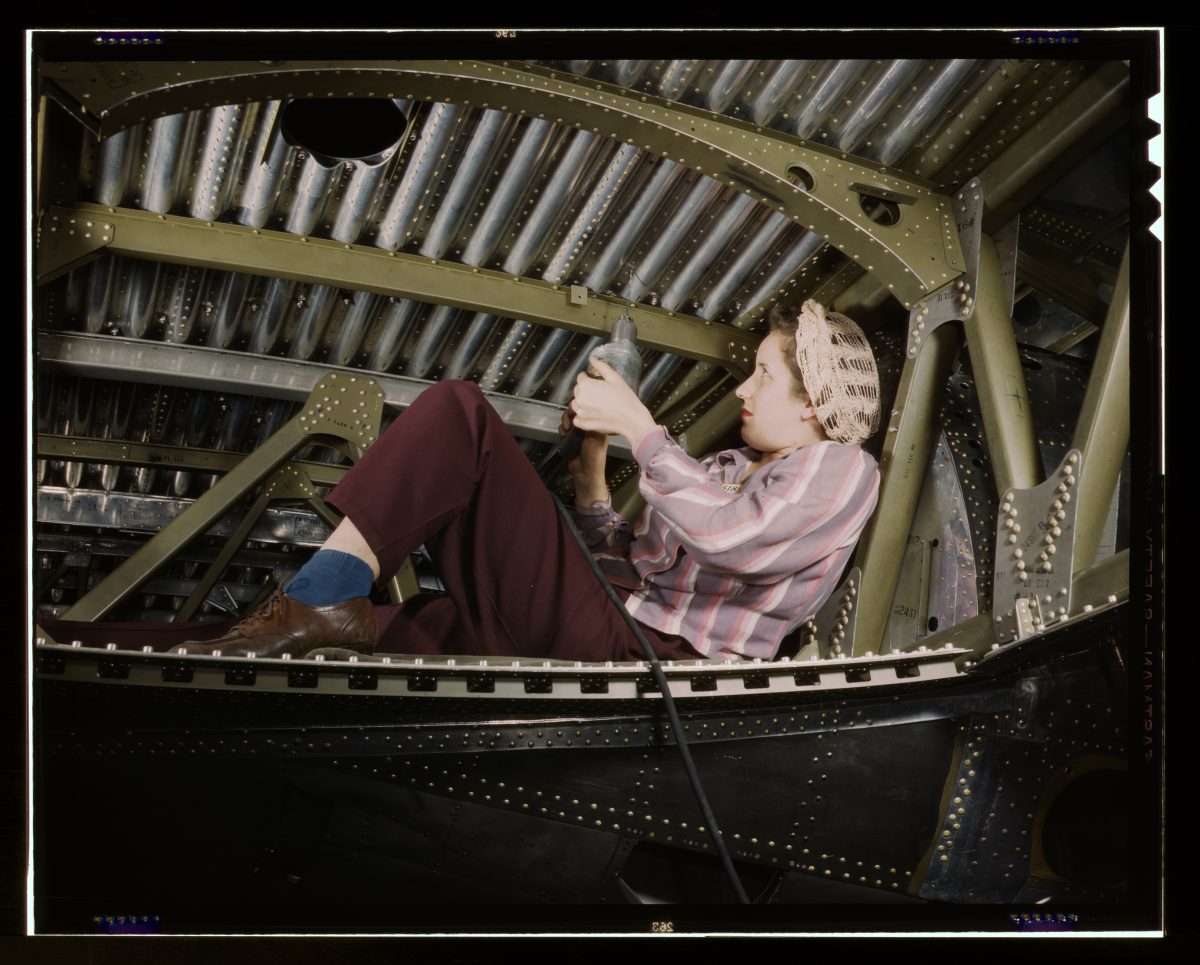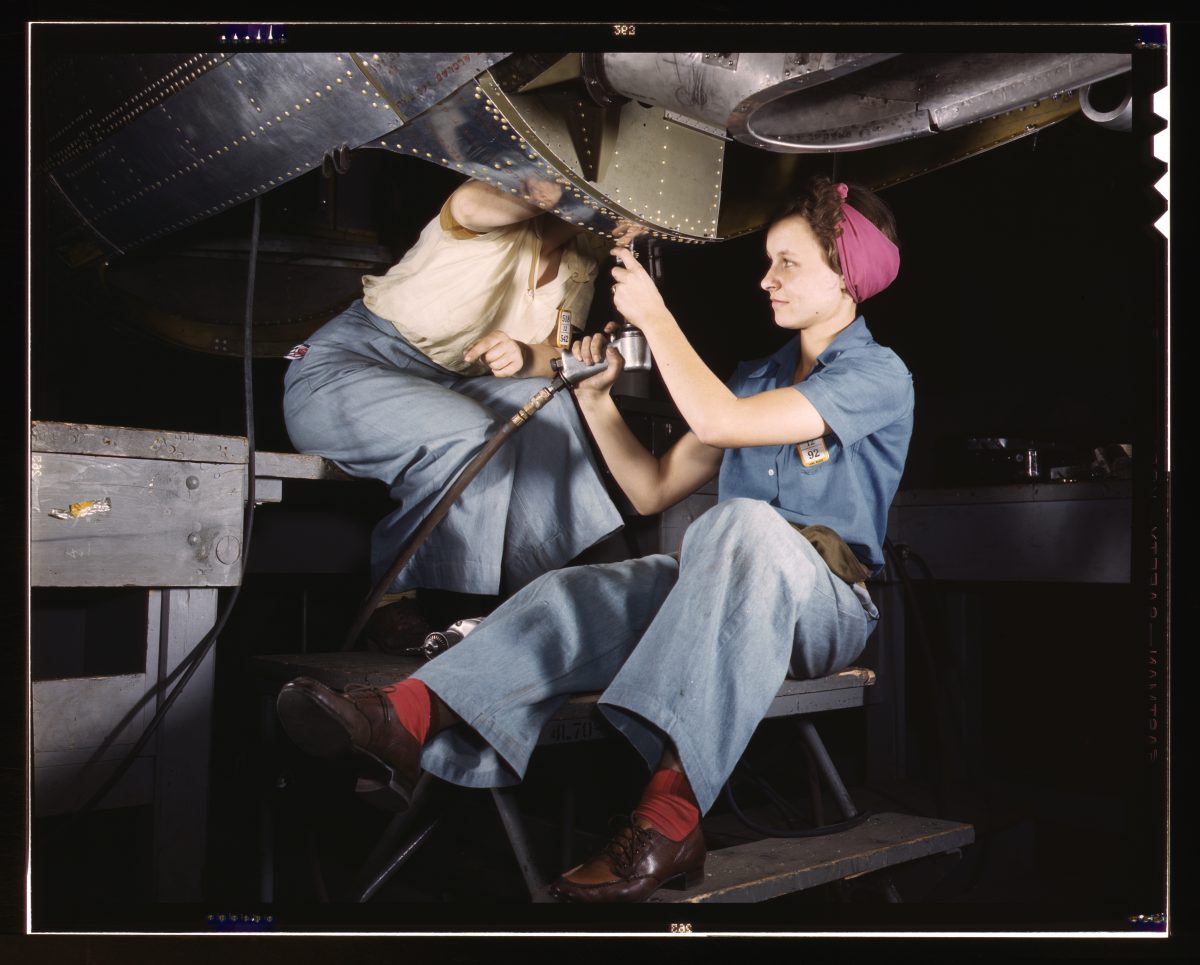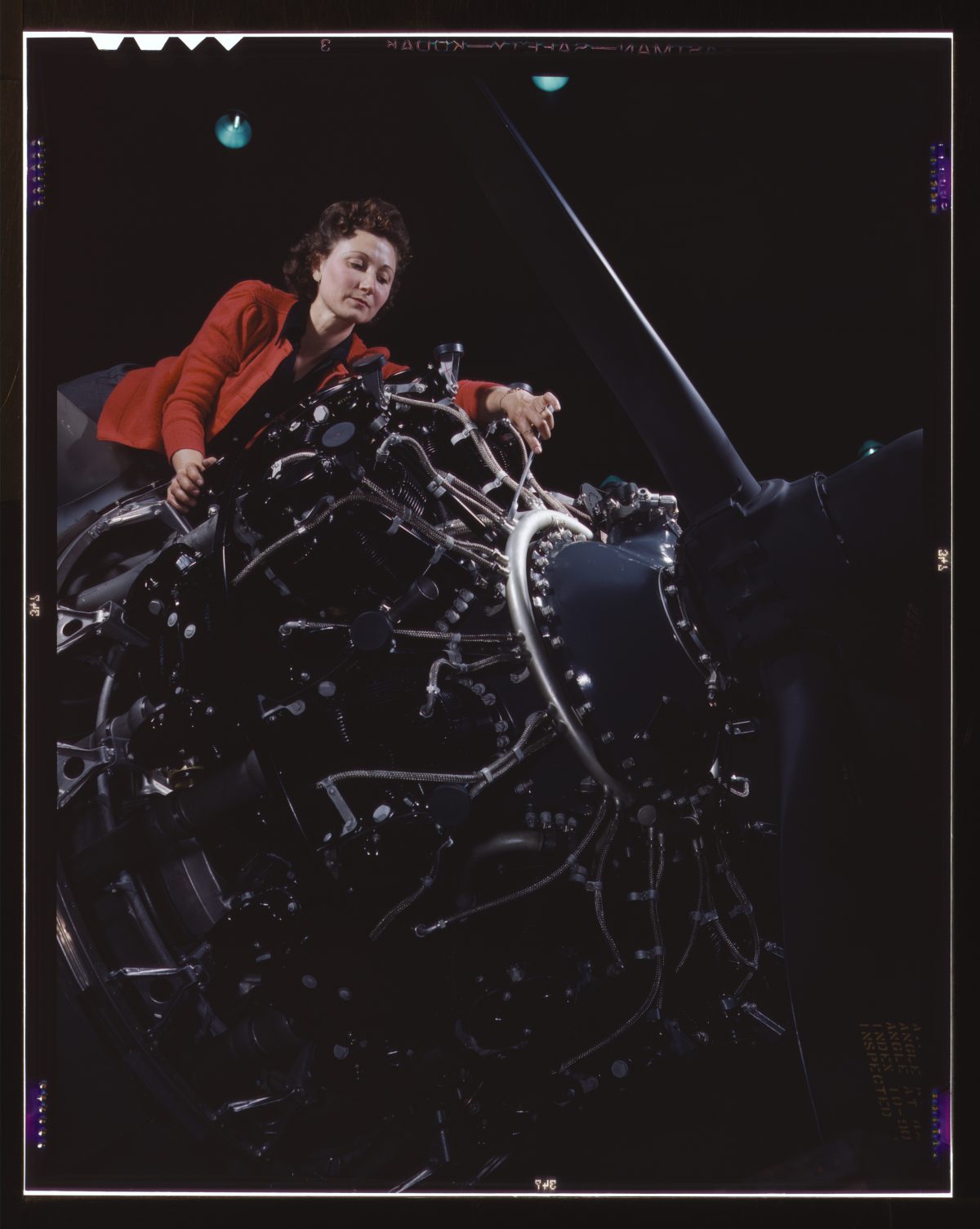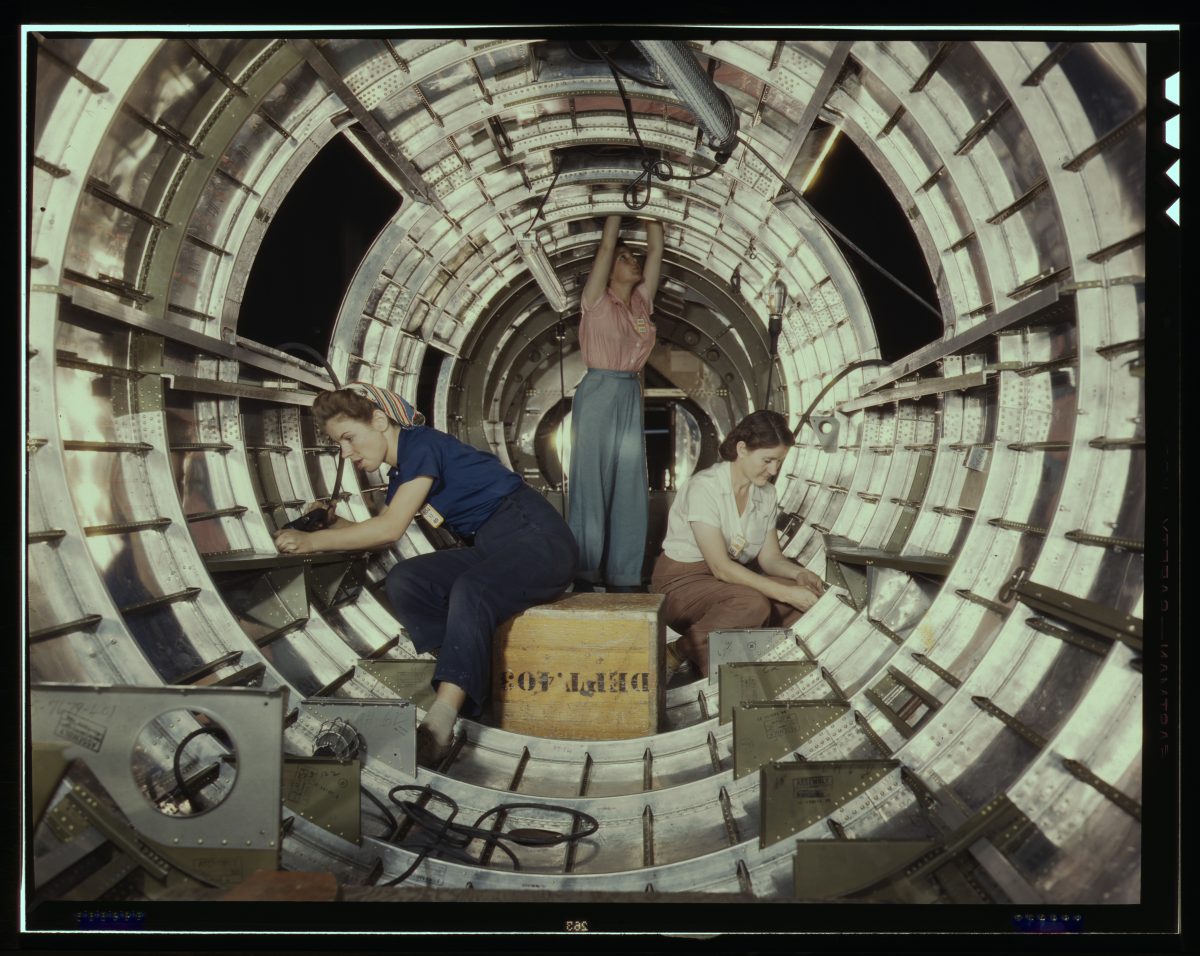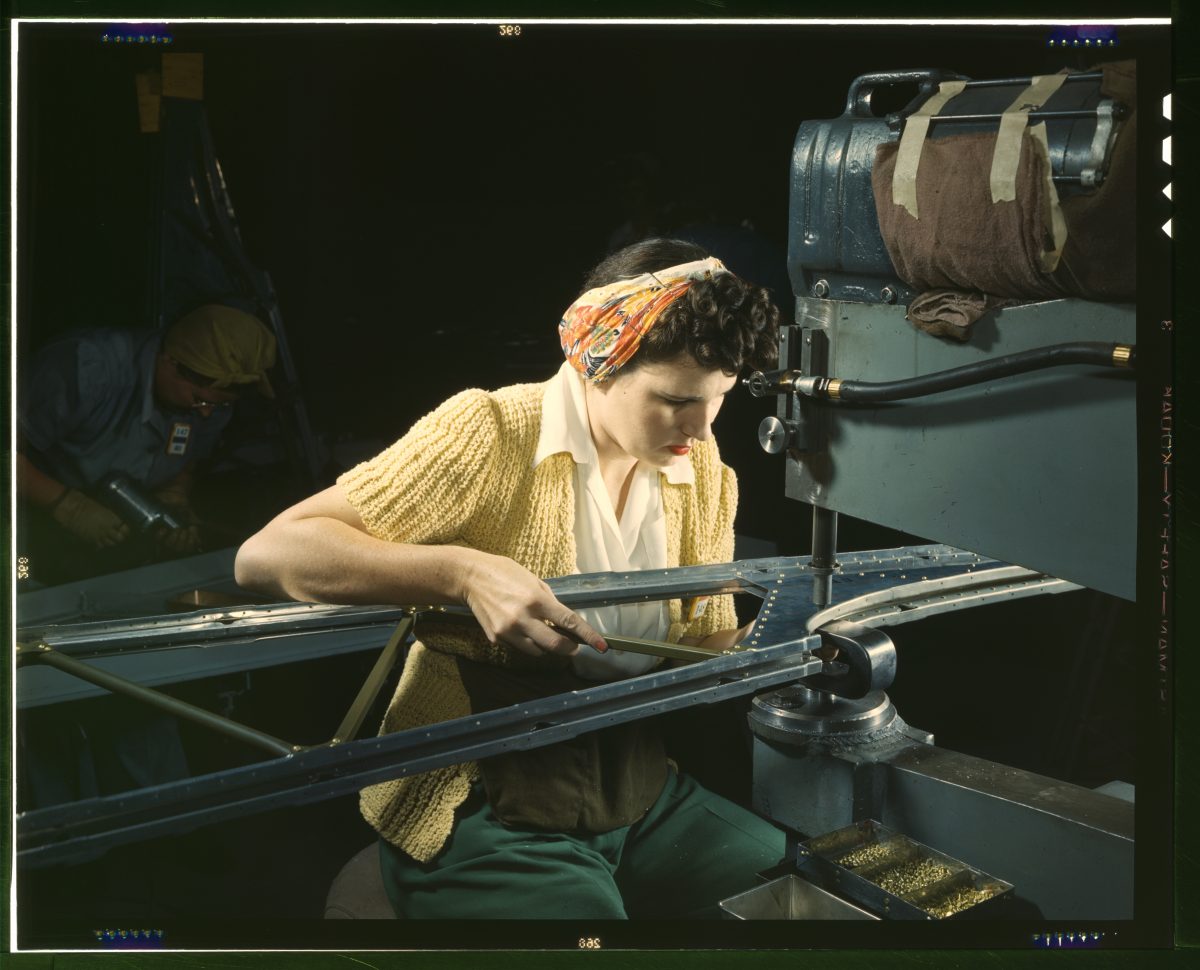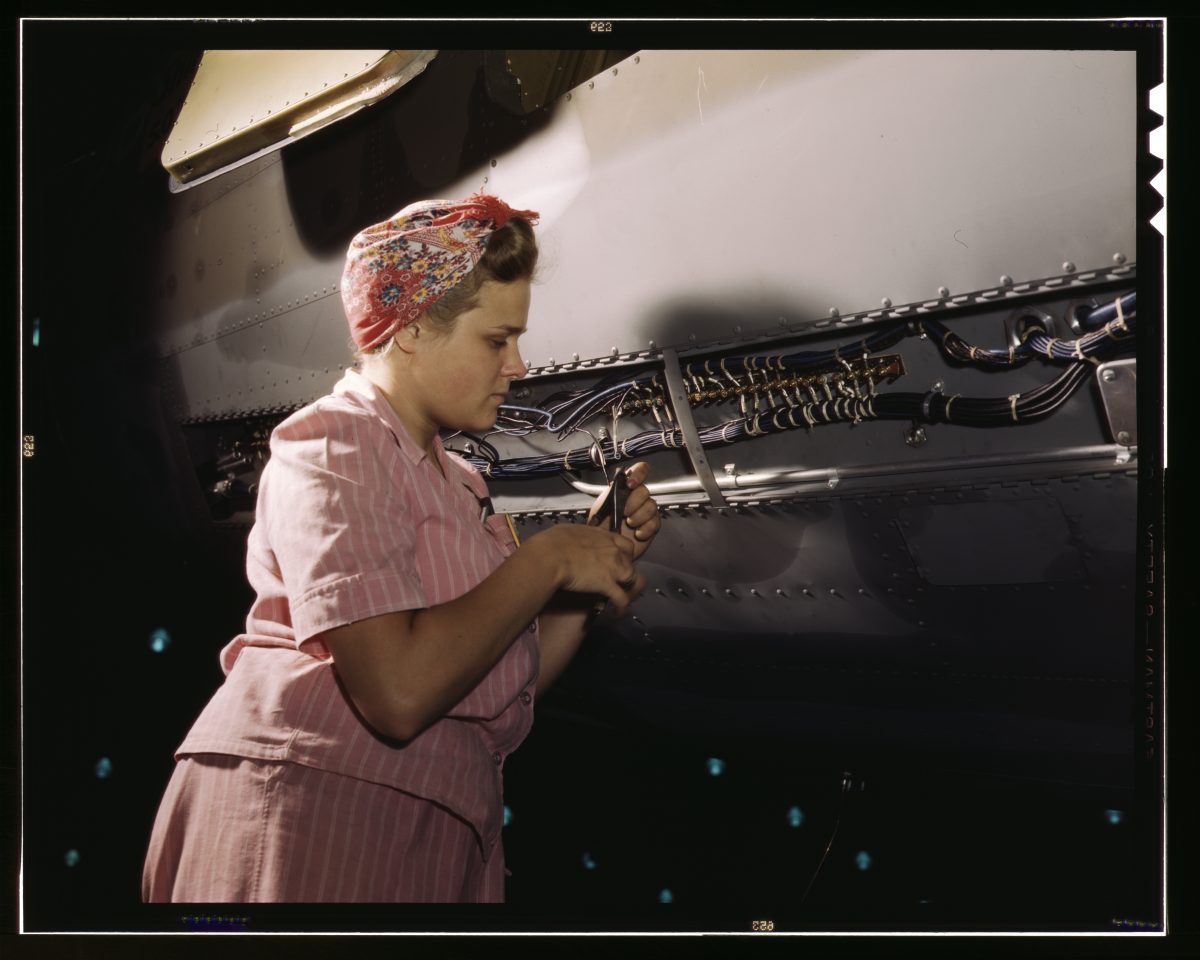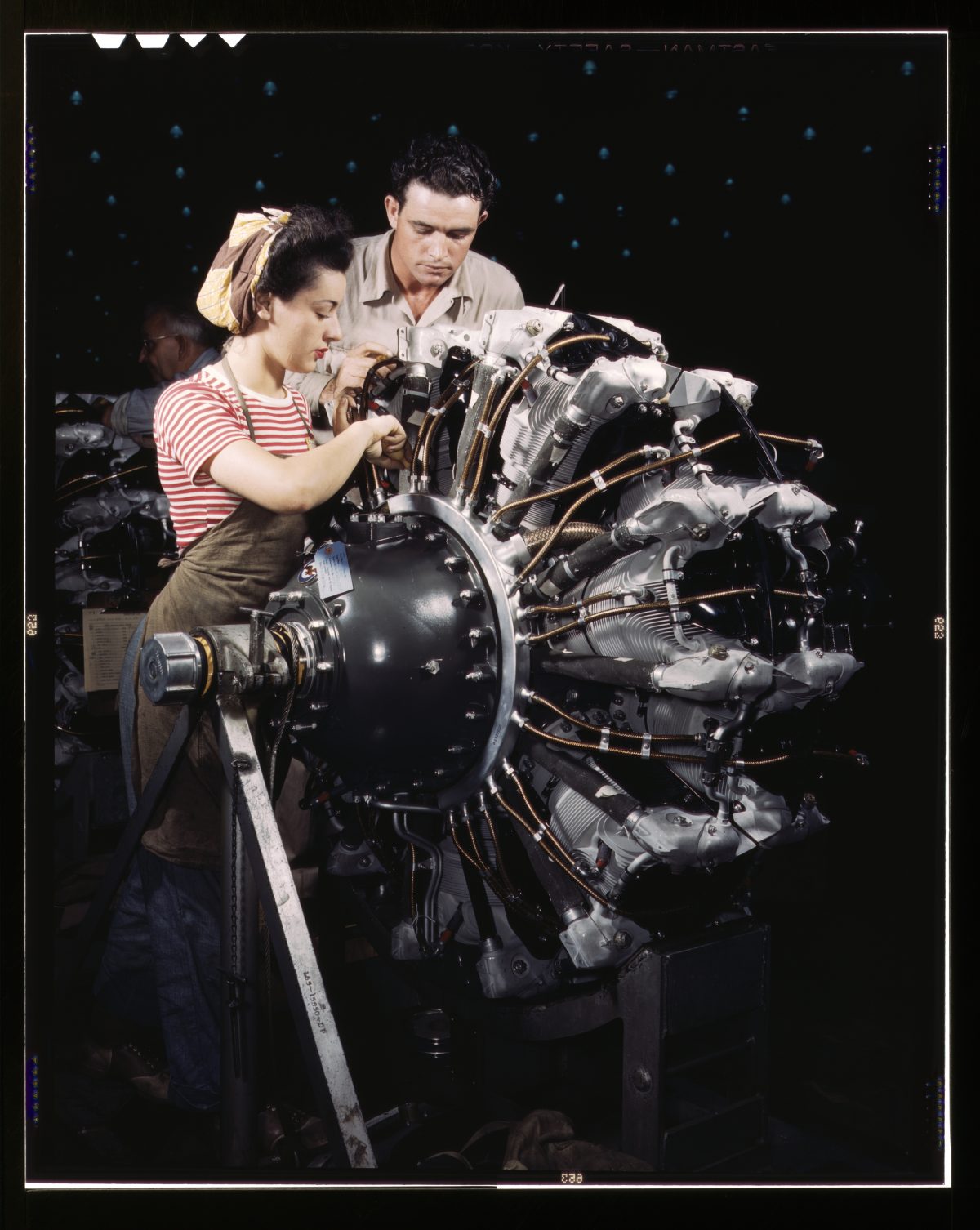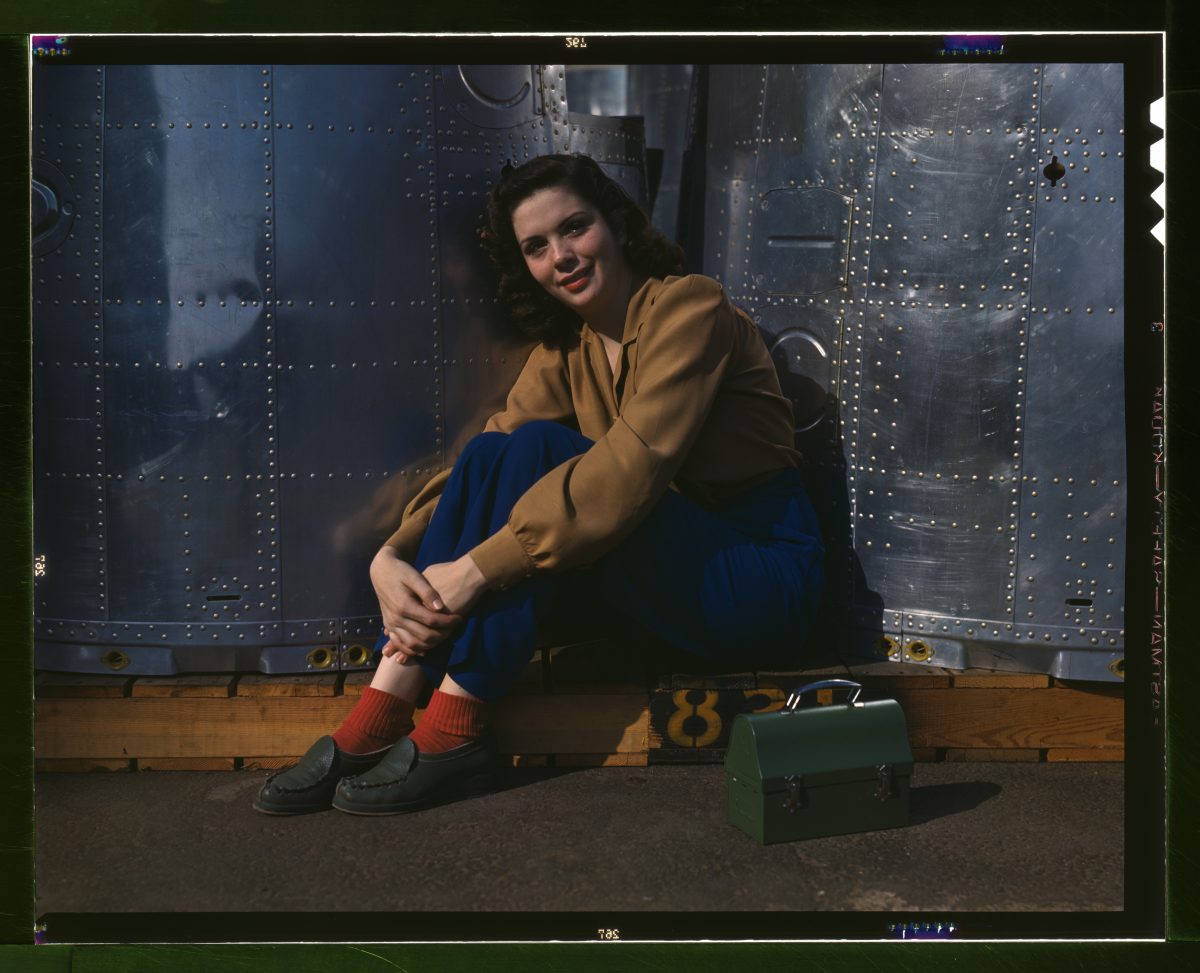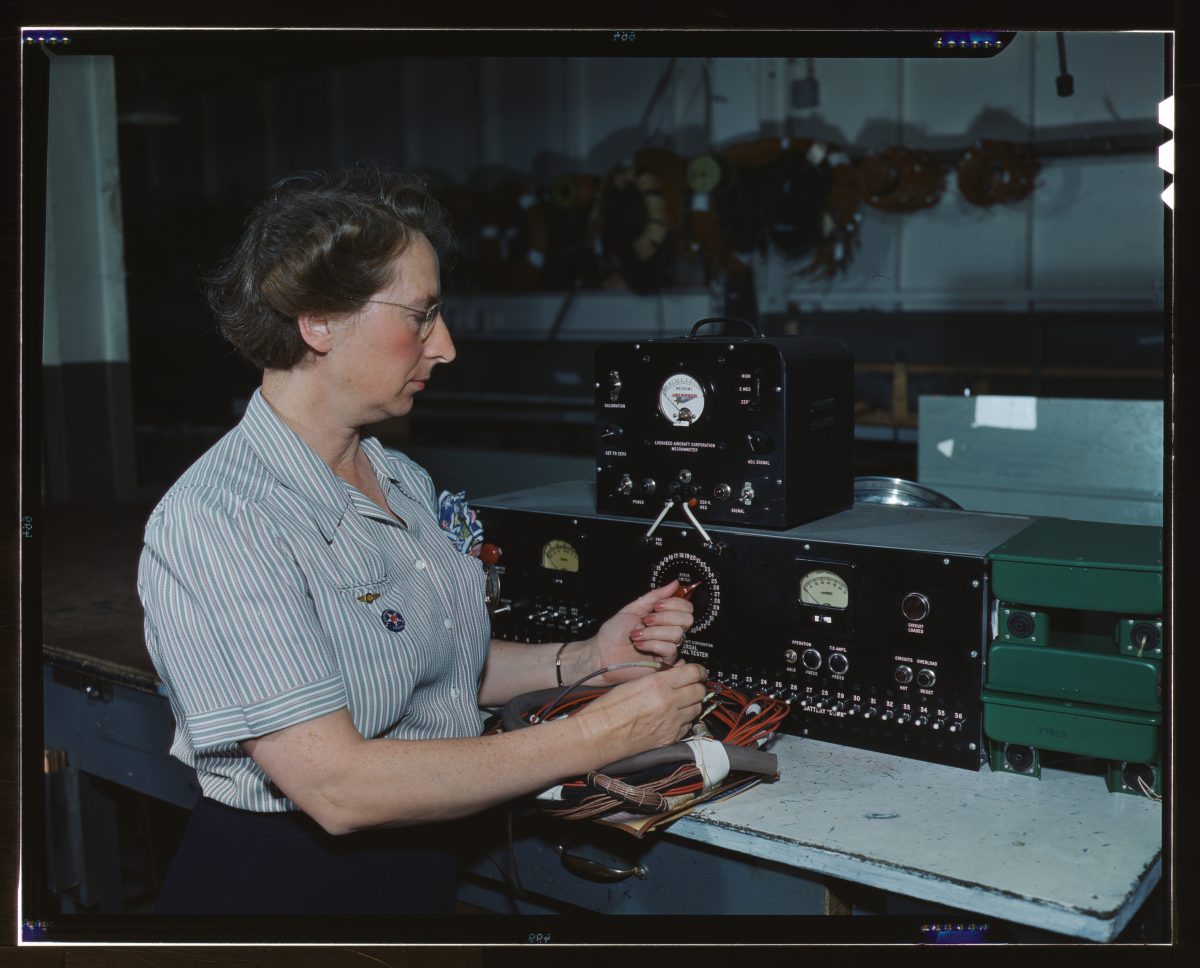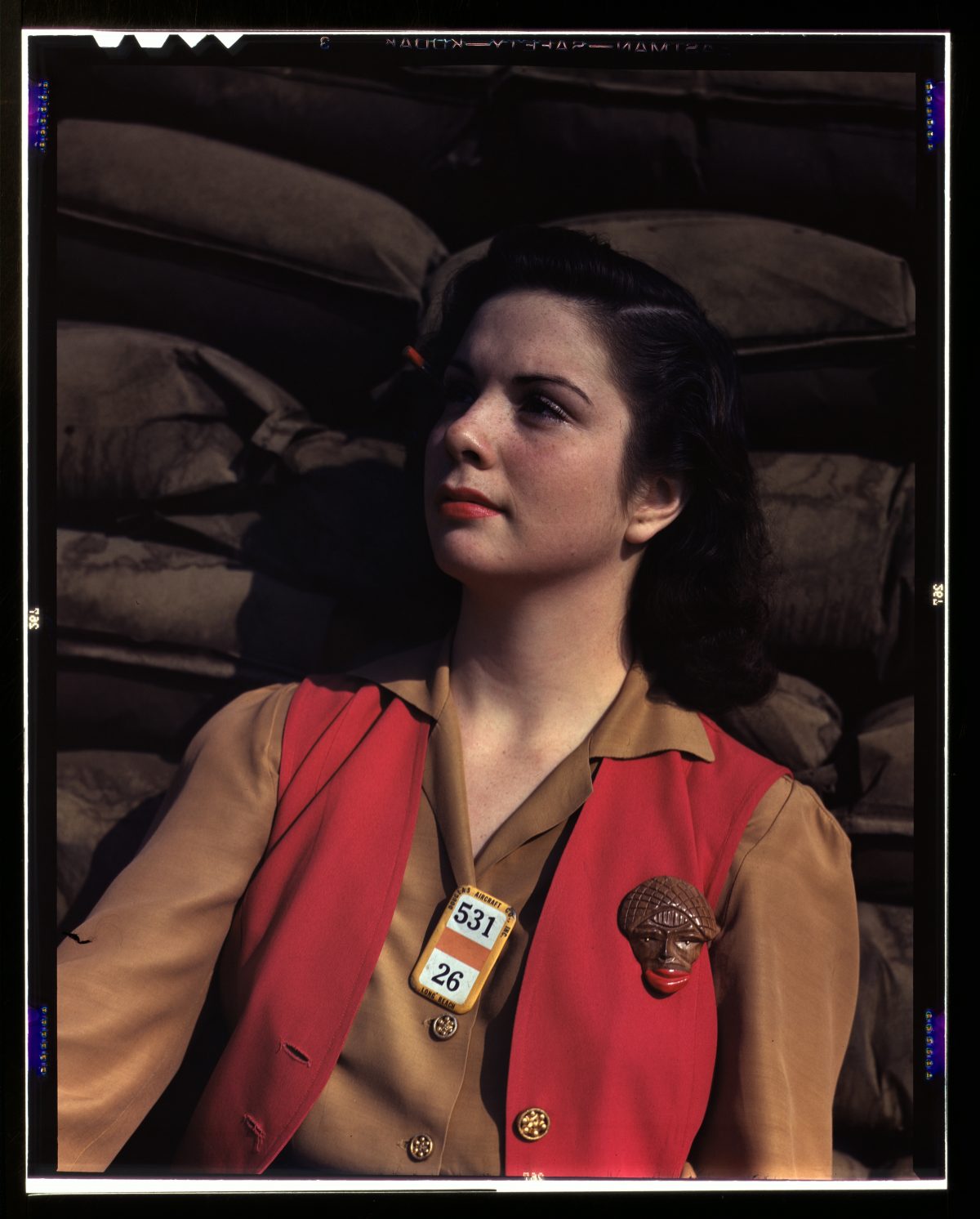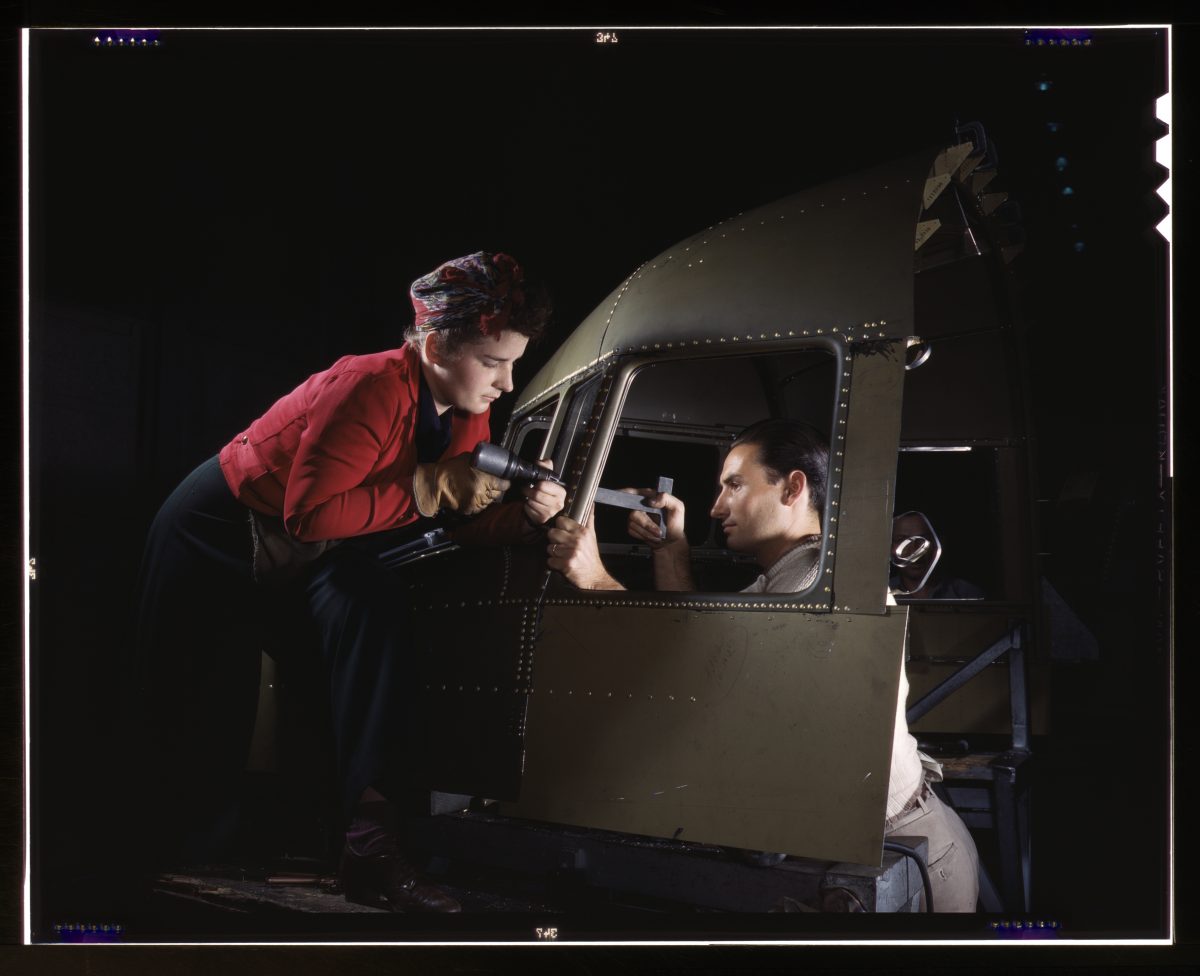 American mothers and sisters, like these women at the Douglas Aircraft Company, give important help in producing dependable planes for their men at the front, Long Beach, Calif. Most important of the many types of aircraft made at this plant are the B-17F ("Flying Fortress") heavy bomber, the A-20 ("Havoc") assault bomber and the C-47 heavy transport plane for the carrying of troops and cargo