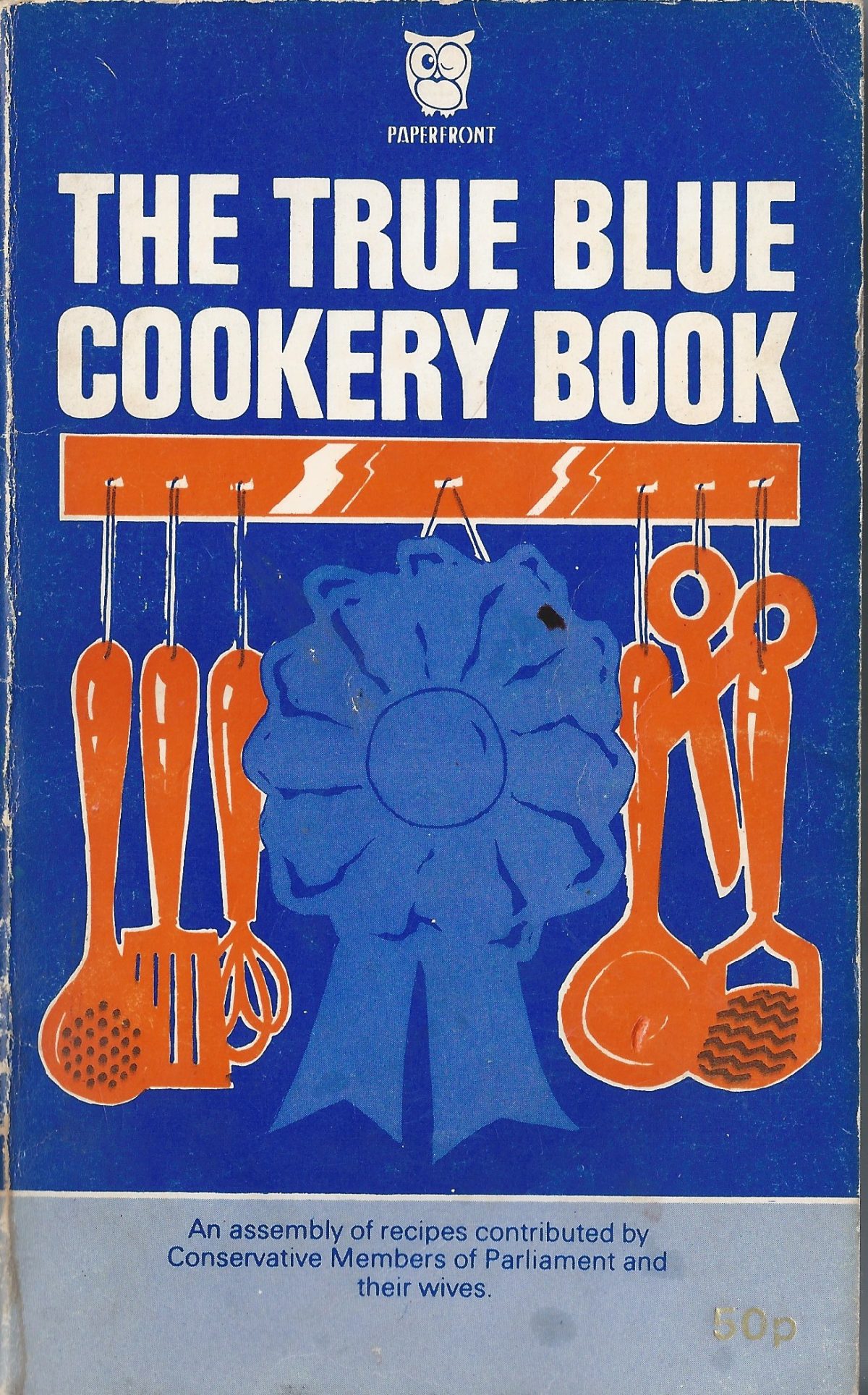 Cast your minds back to vicars and tarts parties, rosettes, steeplejacks, white dog poo, warm beer, cars with names like your neighbours on the other side of the private hedge – Hillman, Austin and Morris – Lynsey de Paul and Mike Moran's Rock Bottom, "Albert Tatlock" playing Sherpa Tenzing in a Coronation Street Silver Jubilee special, needing the toilet during Dad's Army, The Filed Gun Competition and 277 Tory MPs being convened by the Ruislip-Northwood Conservative Association to produce The Truth Blue Cookery Book, "an assembly of recipes contributed by Conservative Members of Parliament and their wives". Eat the recipes in this book (or eat the actual book) and you run the risk of being changed into a dry stone wall running by a country lane within the sound of leather on willow and a pavilion jammed with cucumber sandwiches, nostalgic English spite and not a 'Johnny Foreigner' in sight.
The United Kingdom's General Election of October 1974 turned just 7 female Tory MPs, including The Rt. Hon. Mrs Margaret Thatcher, Leader of the Party and MP for Finchley (dish: Sole In Champagne Sauce or Sole A La Margaret Thatcher). The vast majority of women named in this book are wives – Mrs. John Osborn (South American Pork Casserole); Mrs. Patrick Wall (Toffee Pudding); Lady Gilmour (Lettuce Soup) – and one housekeeper, Mrs. S. Crawford, housekeeper to deposed PM and comer Tory Leader Edward Health (Onion-Nut Souffle).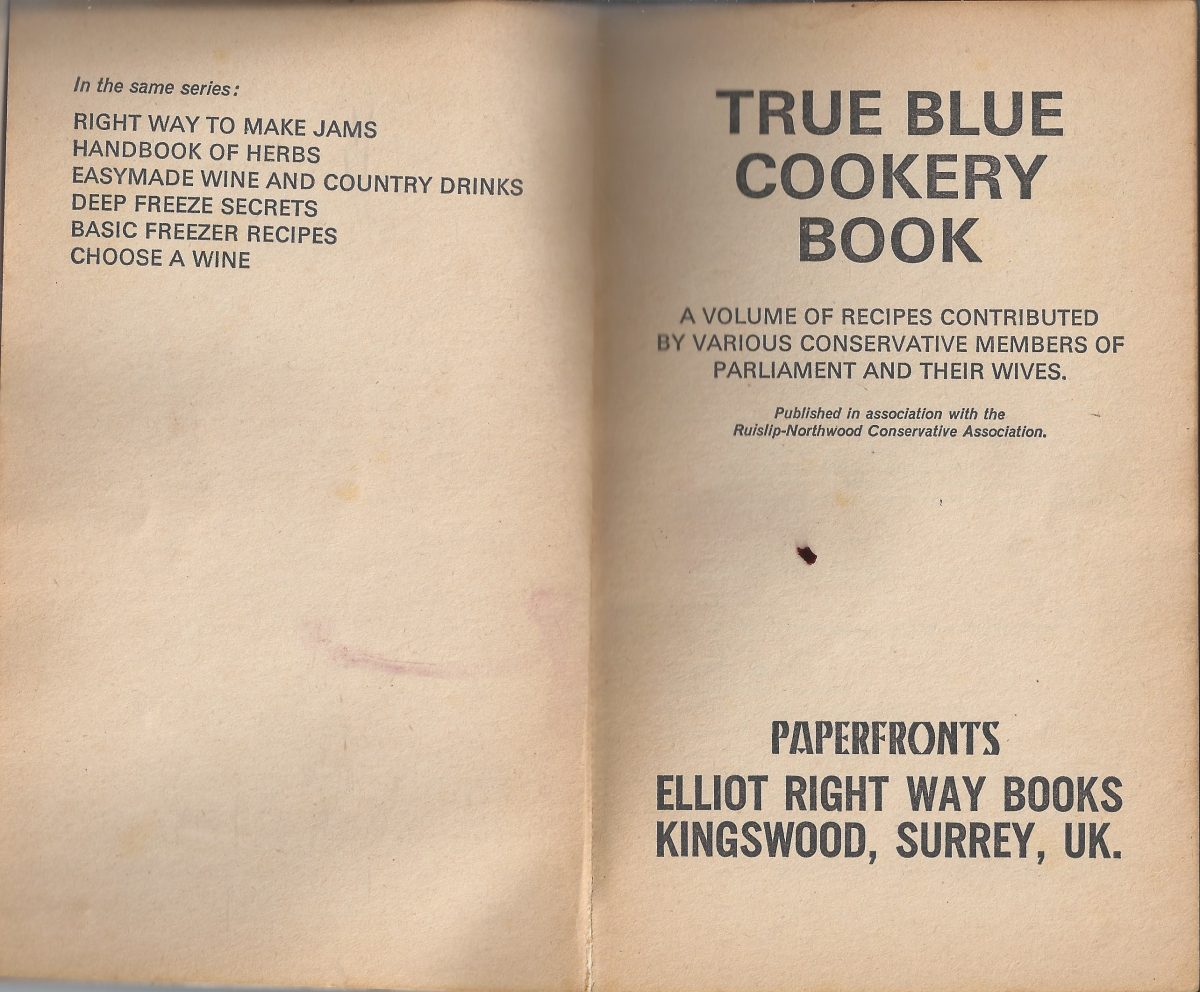 Highlights of the book are many, and I've tried to include them all here. Any more information will be made available in our Brexit Cookbook*.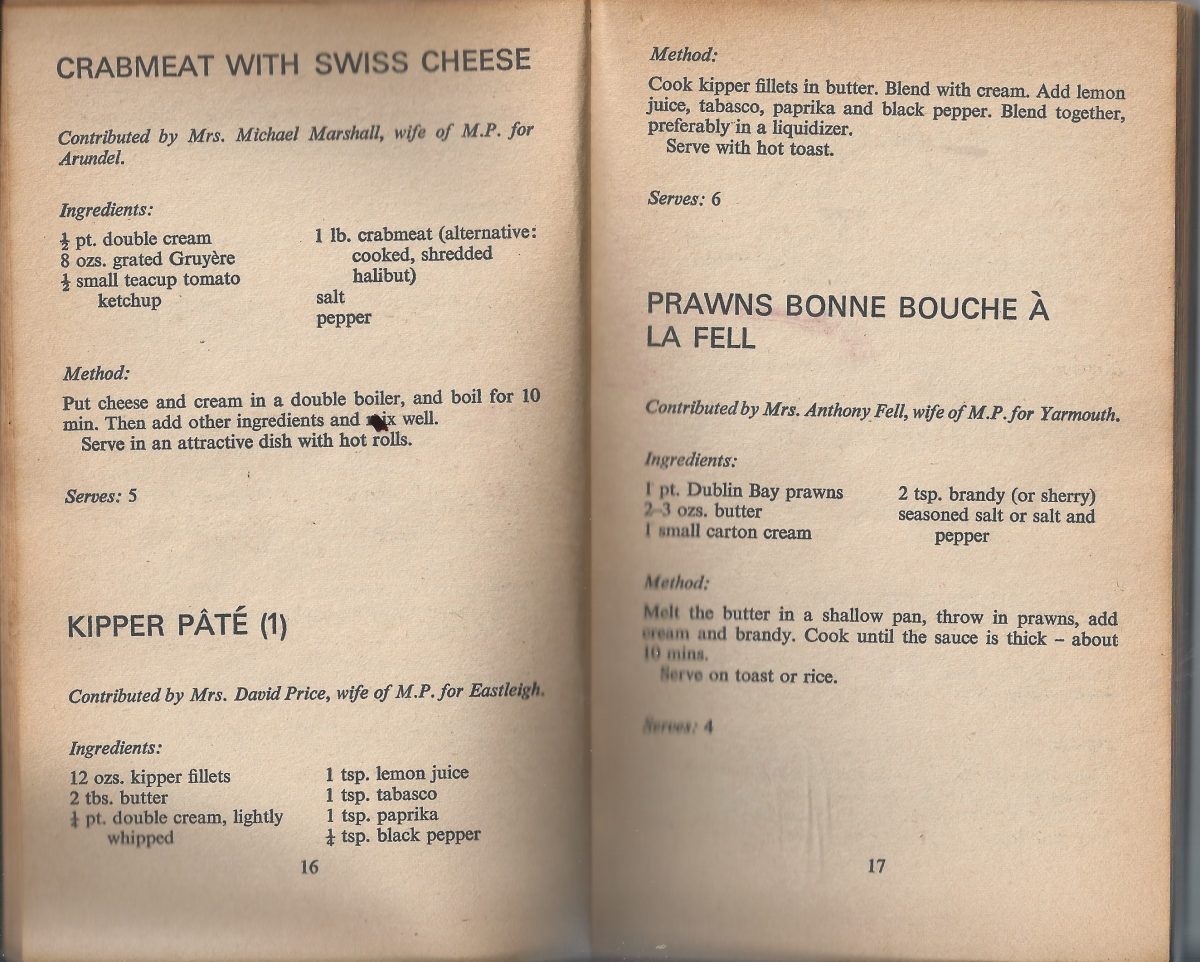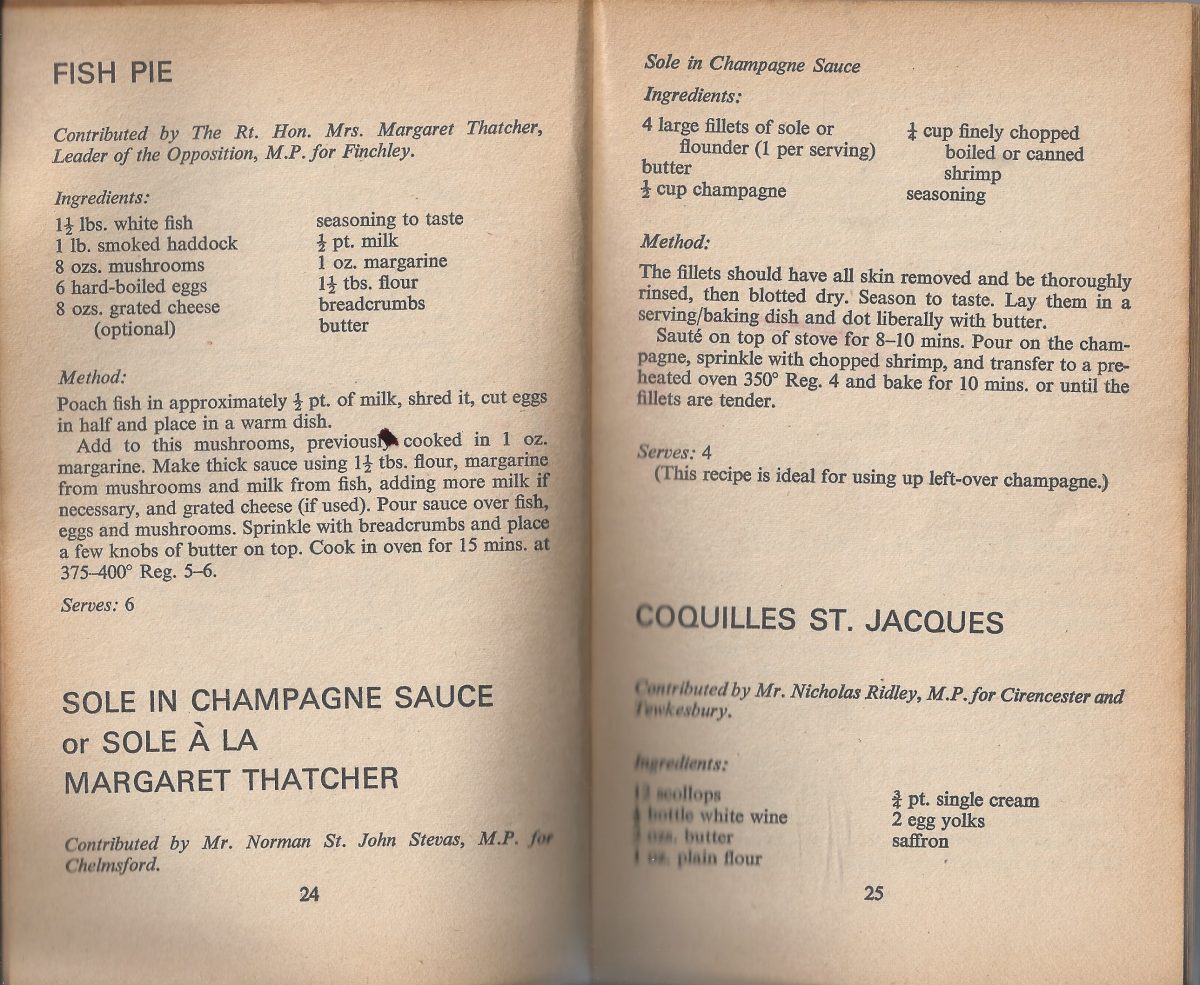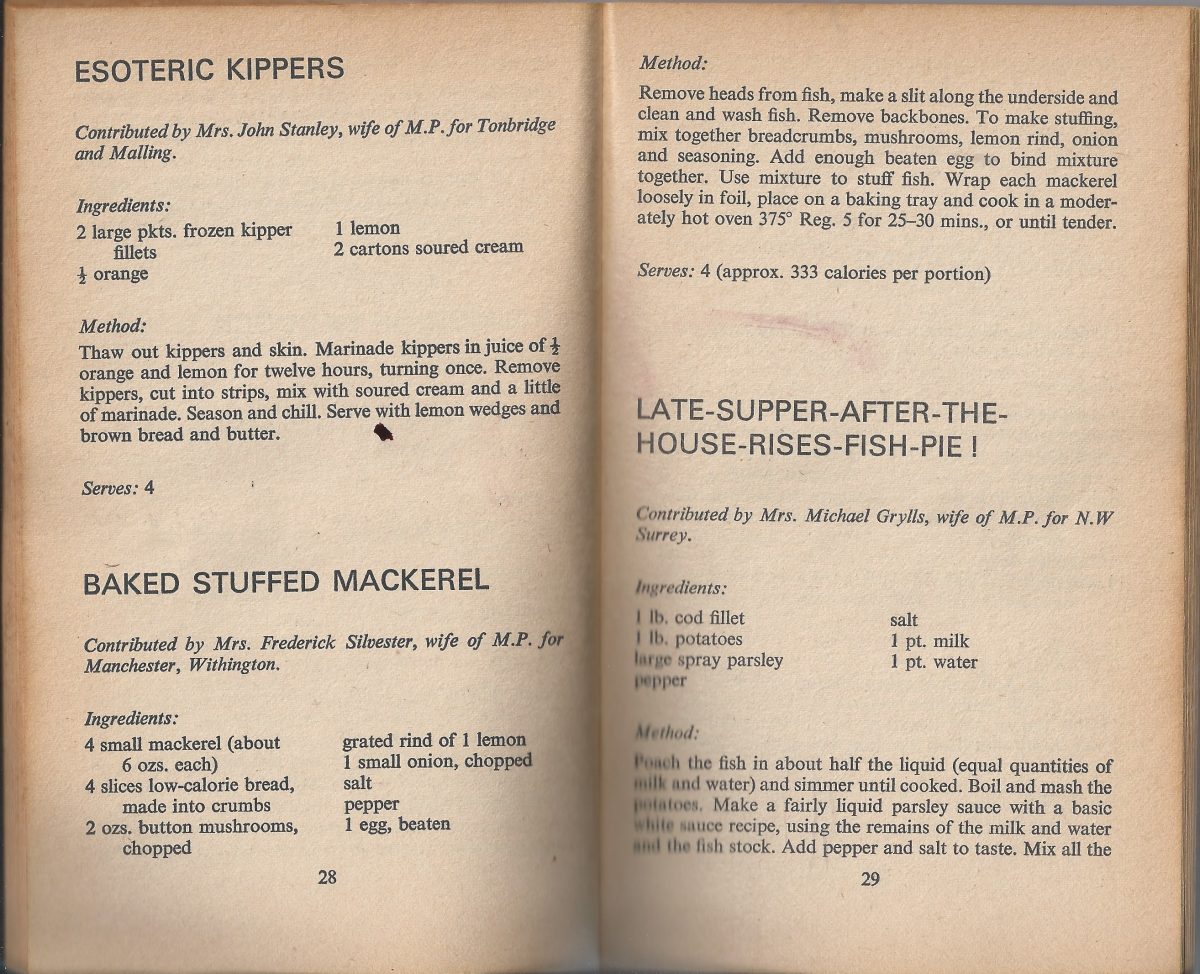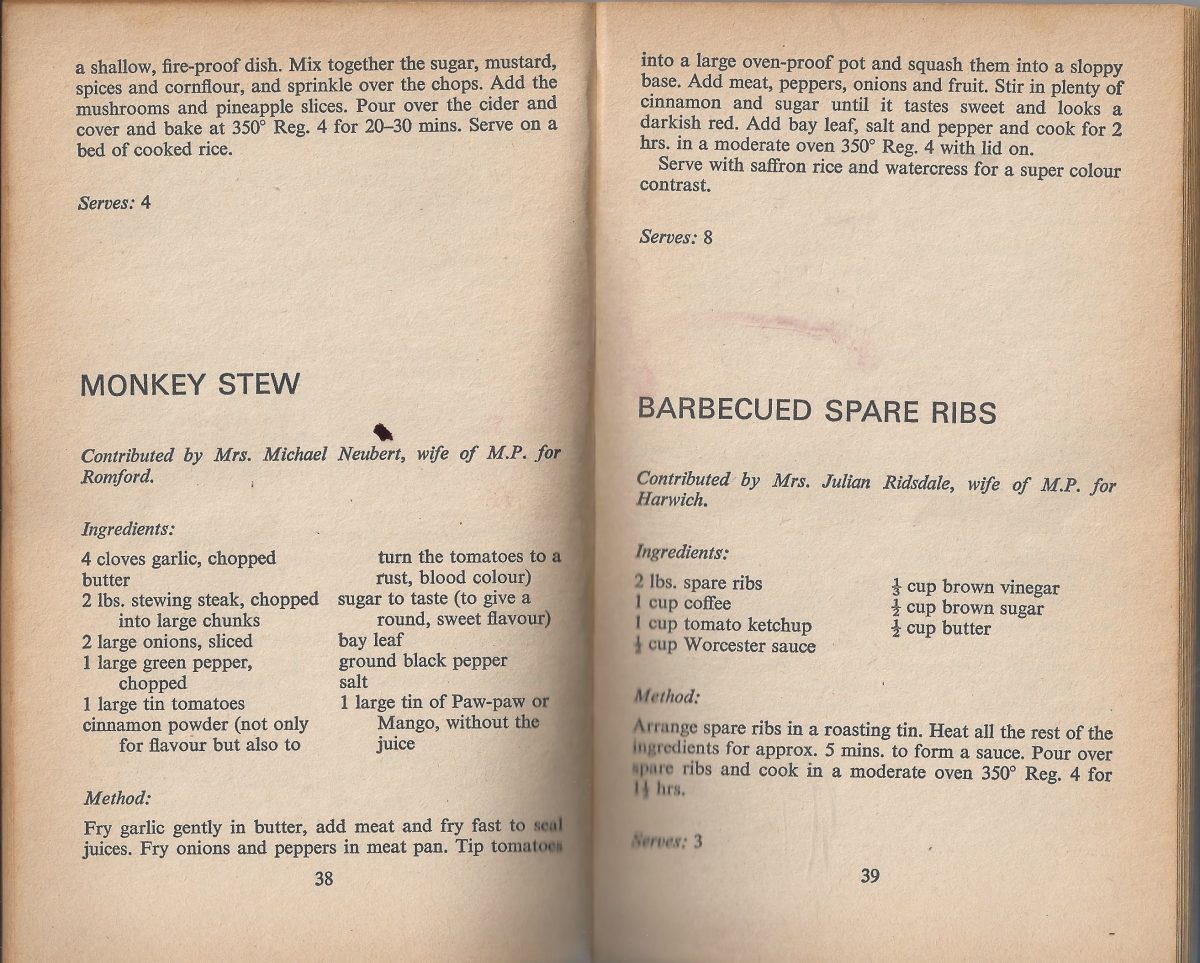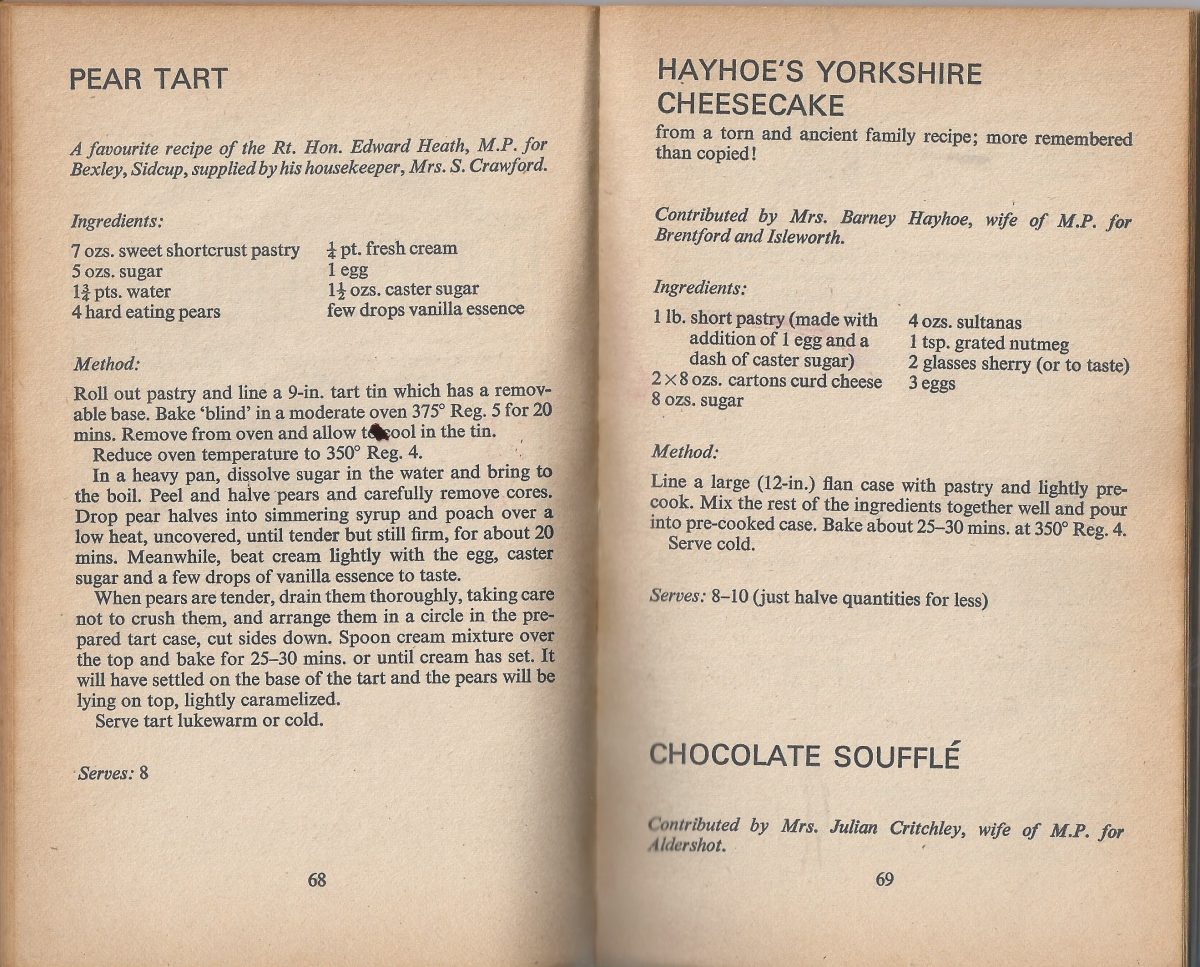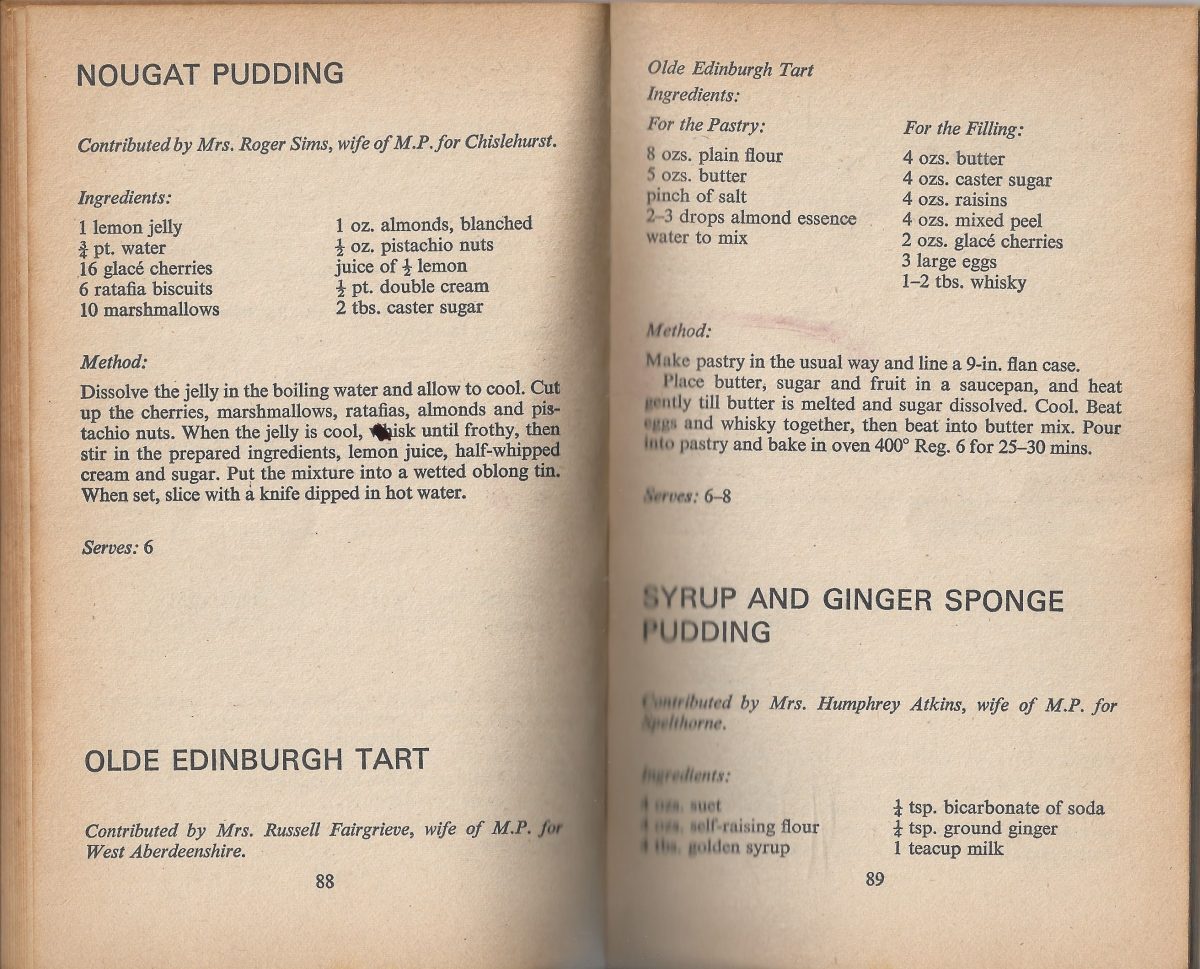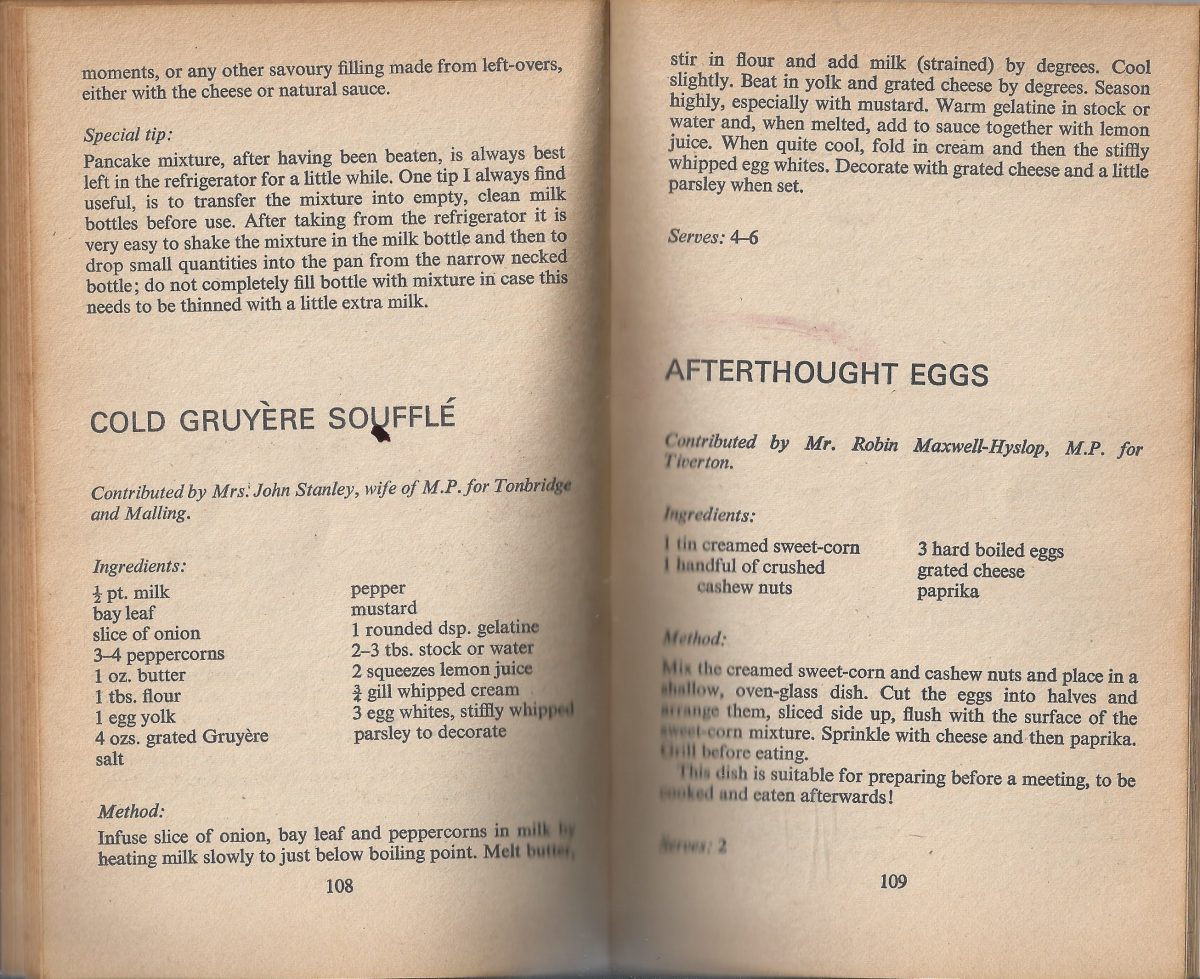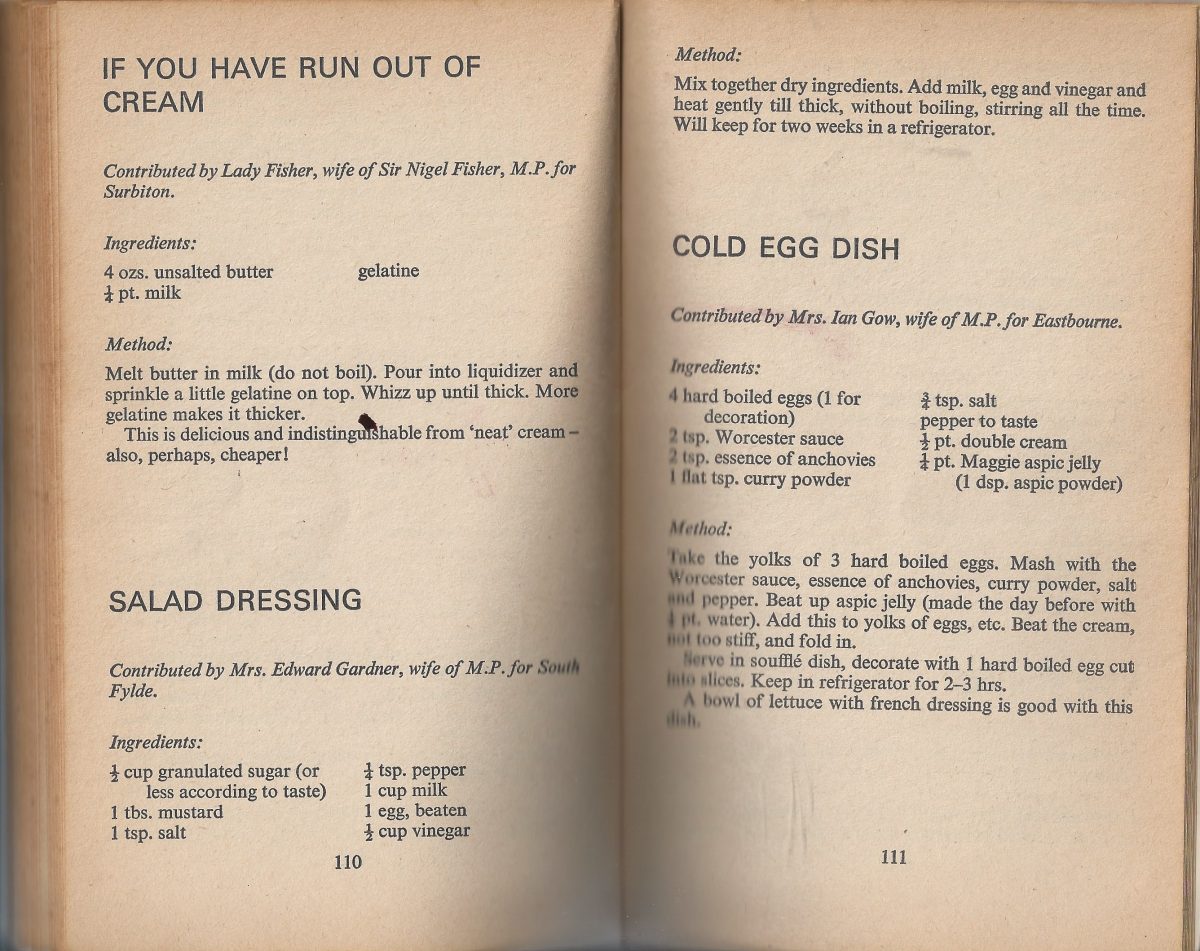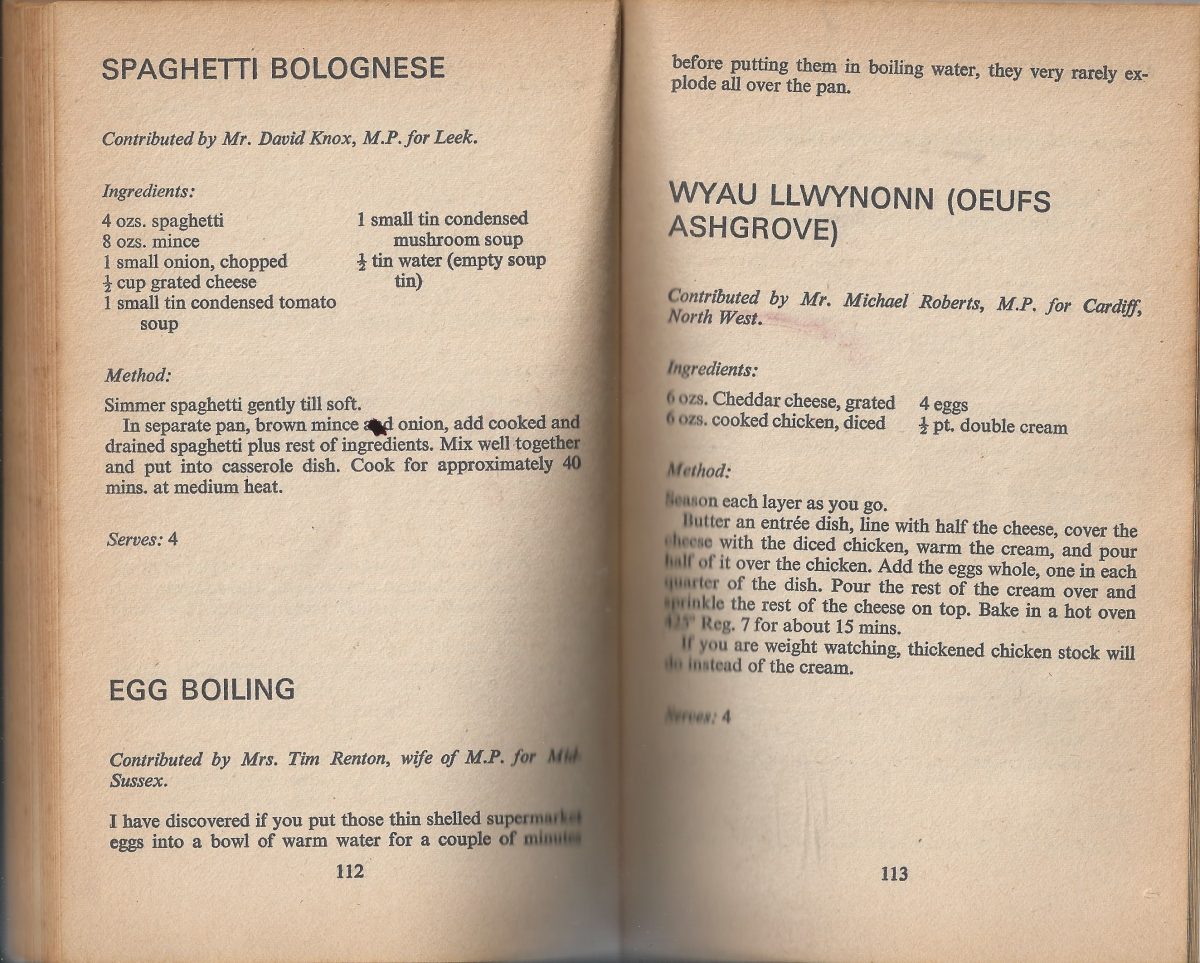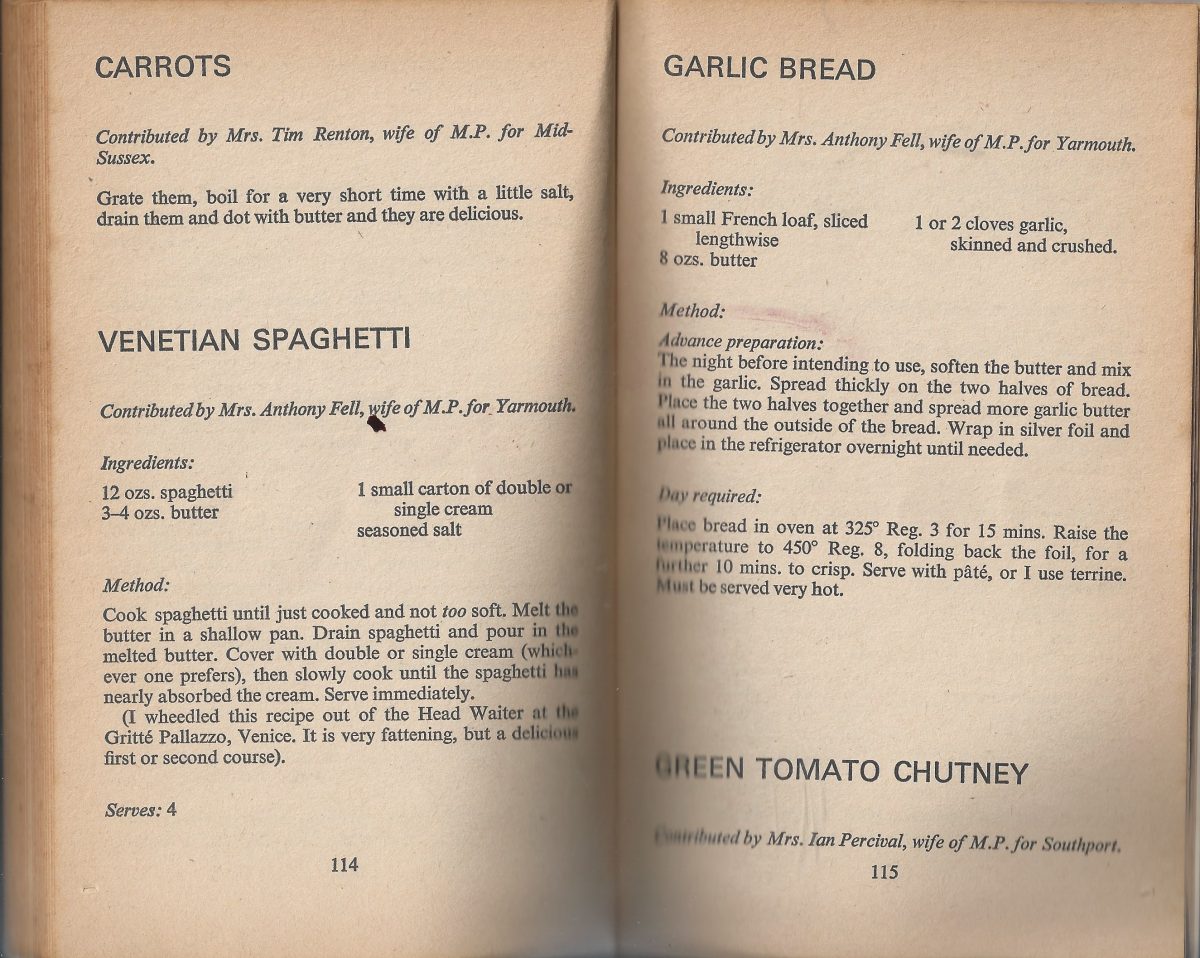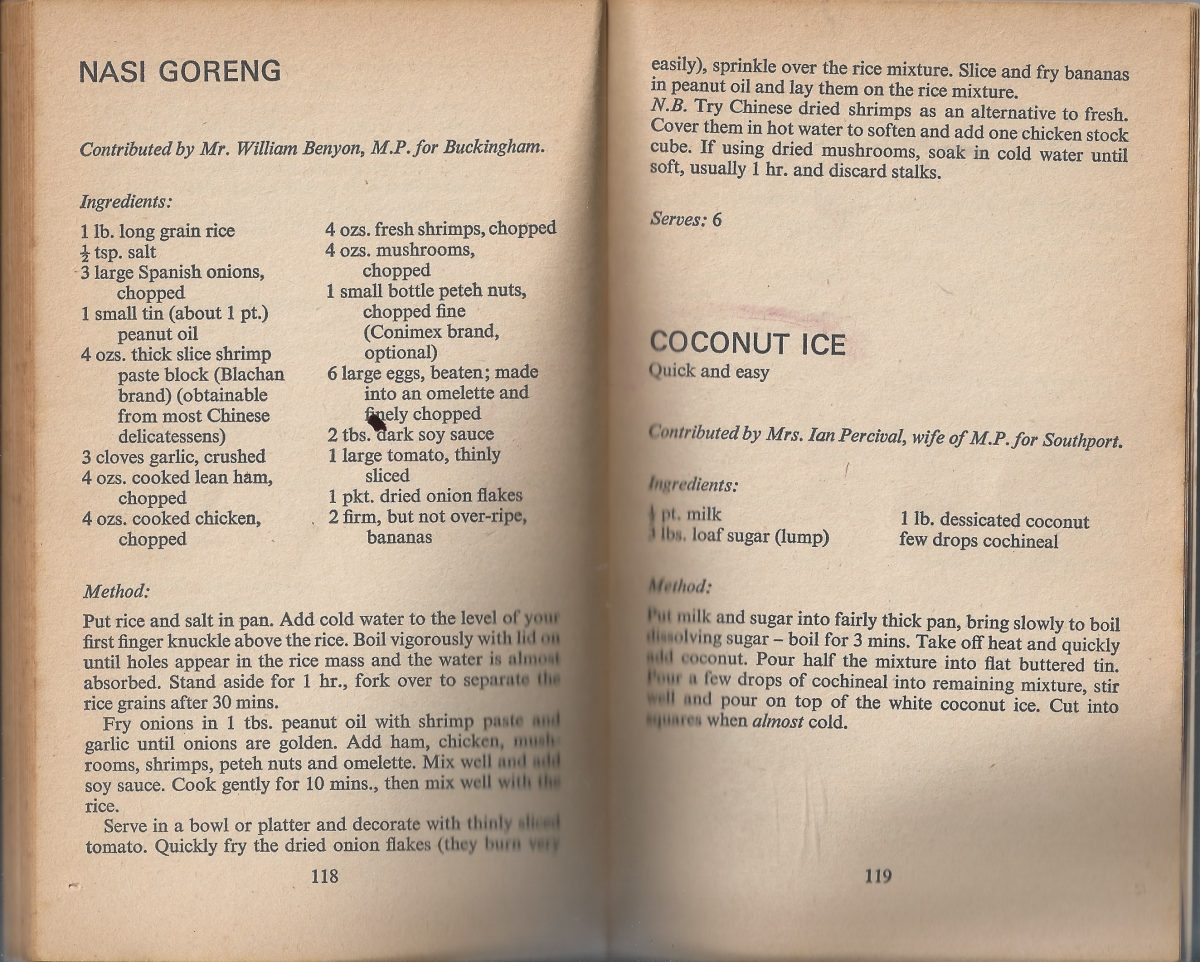 The Brexit Cookbook is a work in progress…