"Everyone wants a pop star, see? But I am a protest singer. I just had stuff to get off my chest. I had no desire for fame"

– Sinead O'Connor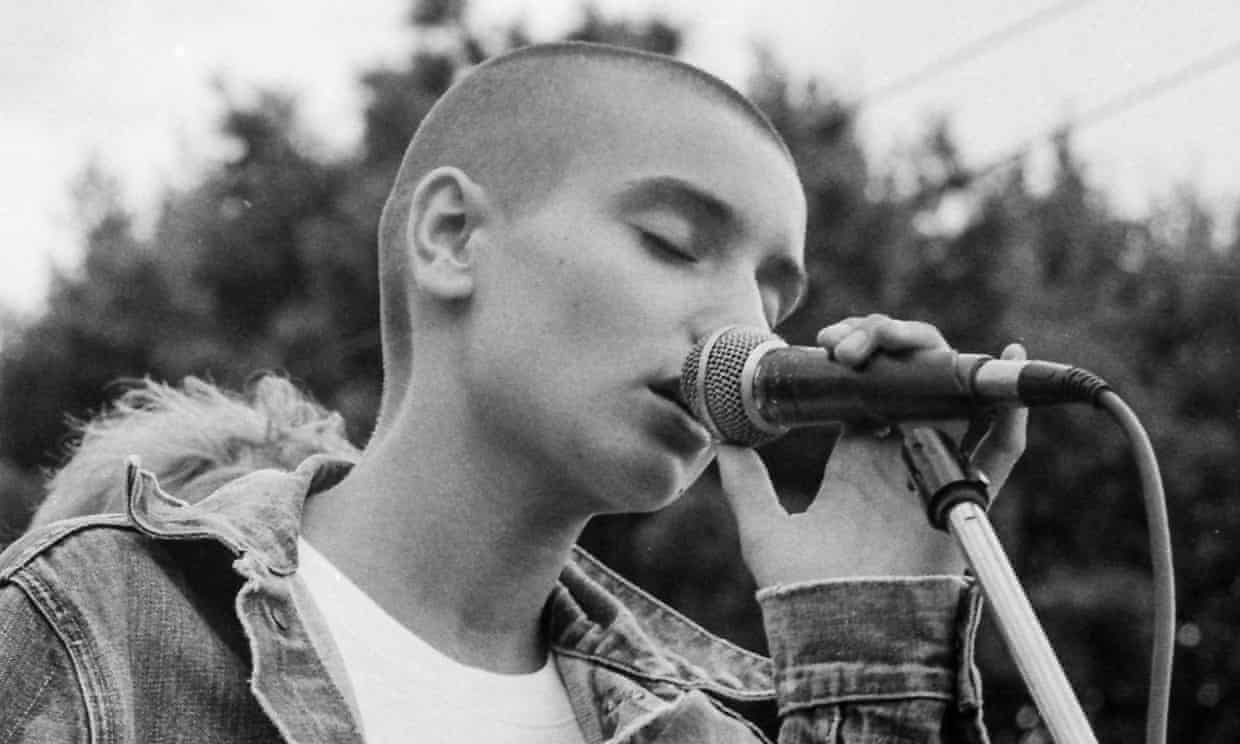 Sinead O'Connor is remembered as much for her spellbinding voice and passion as she is for ripping up of a picture of Pope John Paul II on US TV's Saturday Night Live on 3 October 1992. After singing an acapella version of Bob Marley's 'War', O'Connor held up a picture of Pope John Paul II, sang the word "evil", ripped the picture and shouted "Fight the real enemy!"
People were upset. The show's broadcaster, NBC, took 4,400 calls, of which seven were complimentary. The New York Daily News charged O'Connor with 'HOLY TERROR' for an 'Unpardonable Sin!', asking its readers "Is Sinead Nuts?" The National Ethnic Coalition of Organizers got a steamroller to smash more than 200 donated copies of her album in front of Chrysalis Records in NYC. She remembered the "intensely angry old people (with pointy noses) operating the steamrollers".
Even Hollywood was aghast and affronted. Invited to host Saturday Night Live, actor Joe Pesci told the audience that he'd asked for the photo to be taped back together. He added that had he been hosting when O'Connor ripped it up, he'd have given her "such a smack".
The photo had become a sacred object, and an actor famed for pretending to stamp on people's heads was there to protect it. The audience clapped and cheered.
And on it went. O'Connor was booed at a Bob Dylan tribute concert at Madison Square Garden. When Kris Kristofferson came out and told her "don't let the bastards get you down", she changed her planned song and attempted to sing her version of 'War'. She didn't quite finish and nearly vomited on Kristofferson as she walked off stage.
In 2021, O'Connor was asked if the incident had ruined her career. "Yes, in a beautiful fucking way," she replied. "There was no doubt about who this bitch is. There was no more mistaking this woman for a pop star. But it was not derailing; people say, 'Oh, you fucked up your career' but they're talking about the career they had in mind for me. I fucked up the house in Antigua that the record company dudes wanted to buy. I fucked up their career, not mine. It meant I had to make my living playing live, and I am born for live performance."
O'Connor had picked her target. She told Time:  '[T]he priests have been beating the shit out of the children for years and sexually abusing them." In an interview for VH1's Behind the Music she went on: "There were children who were being sexually abused by priests in Ireland, or had been sexually abused by priests in Ireland, whom the Vatican knew of but who the Vatican were doing nothing to help the families or the survivors of, and in fact were silencing the families."
In her book Rememberings (2021), O'Connor wrote that her protest against the Catholic Church was the remaking of her. "I feel that having a No. 1 record derailed my career," she wrote. "And my tearing the photo put me back on the right track."
On another occasion, during a tour of America in 1990, there was more wailing and gnashing of teeth after it was reported she had demanded 'The Star-Spangled Banner' was not be played before her gigs. Singer MC Hammer took the chance to grandstand, sending her a cheque for a plane ticket (first class) back to Ireland. Frank Sinatra said she should have her arse kicked. "For her sake, we'd better never meet," he vowed. It 'worrying", she wrote, "because I'm staying in the same hotel as him. We might happen across each other in the lift, and I'm thinking my father back in Dublin isn't gonna be too pleased if I tell him I had to, in self-defence, beat the crap out of Ol' Blue Eyes."
Amid protests in Florida outside the Saratoga Performing Arts Center, O'Connor had dressed in a wig and sunglasses and joined the crowd. When a news crew arrived, she gave an interview pretending to be from Saratoga. "They ran it later on the news, with the caption 'Is that her?' she wrote. "Running and re-running the footage of my 'interview'. Aha-ha-ha-ha-ha!"
Sinead O'Connor was a lot of fun. In the book's  forward she explains all;
"But I think you'll see in this book a girl who does find herself," she writes, "not by success in the music industry but by taking the opportunity to sensibly and truly lose her marbles. The thing being that after losing them, one finds them and plays the game better."
There are many ways to remember the singer with love, including this, Sinead's performing in tribute to Prince, who wrote the song she made her own: