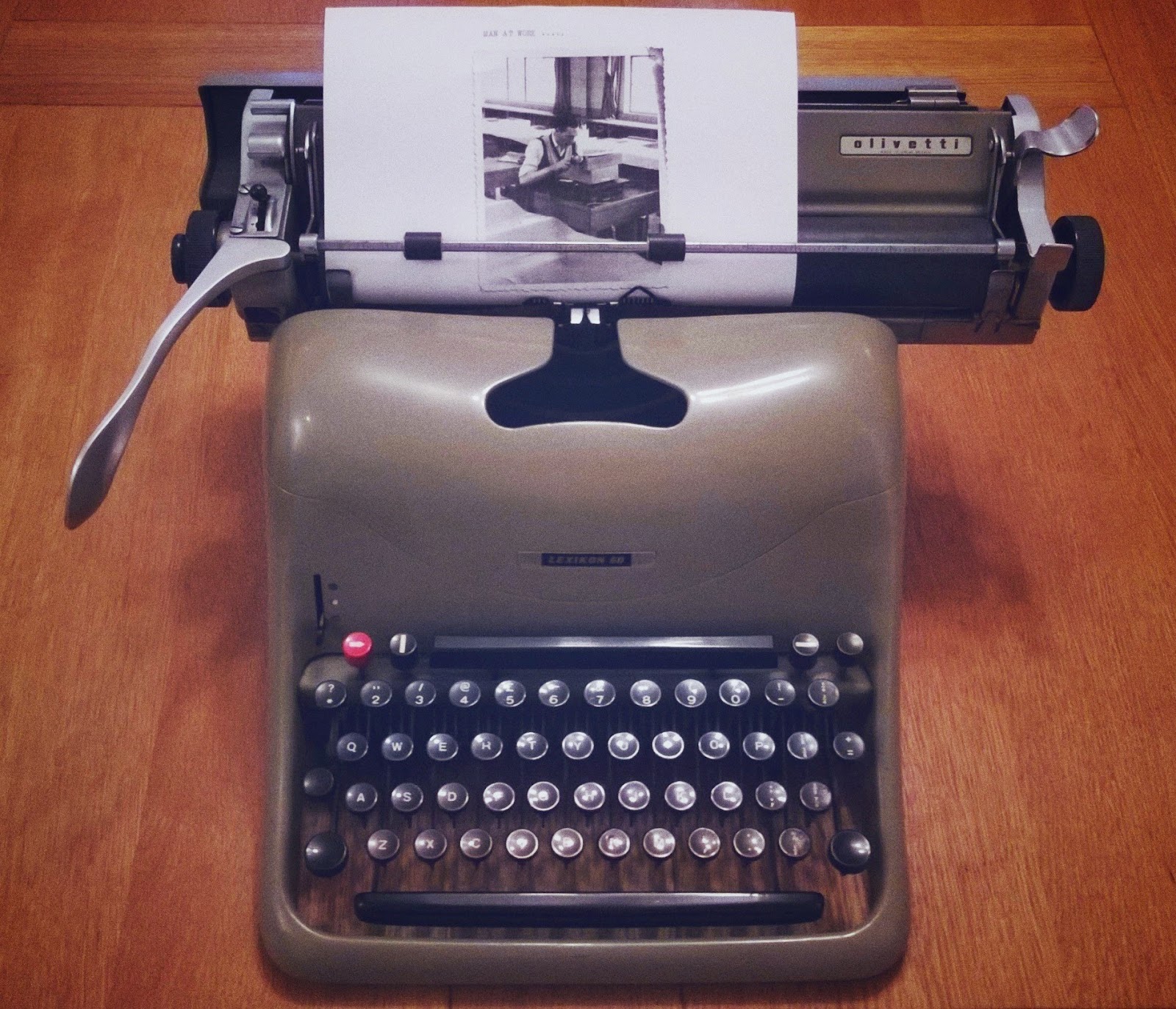 "My late dad spent most of his working life at the British Olivetti typewriter factory in Glasgow, starting as a tea boy and rising to the position of factory manager before it closed in the 80s," says John J Brady, whose photographs of Glasgow in the 1970s are must see. "These pics are scanned from a booklet produced by Olivetti in 1957 to show the full design and manufacturing process capabilities housed in the UK facility. I donated the original booklet to the city archive at the Mitchell Library. The pic on the first page is of my dad 'testing' a finished Lexikon 80."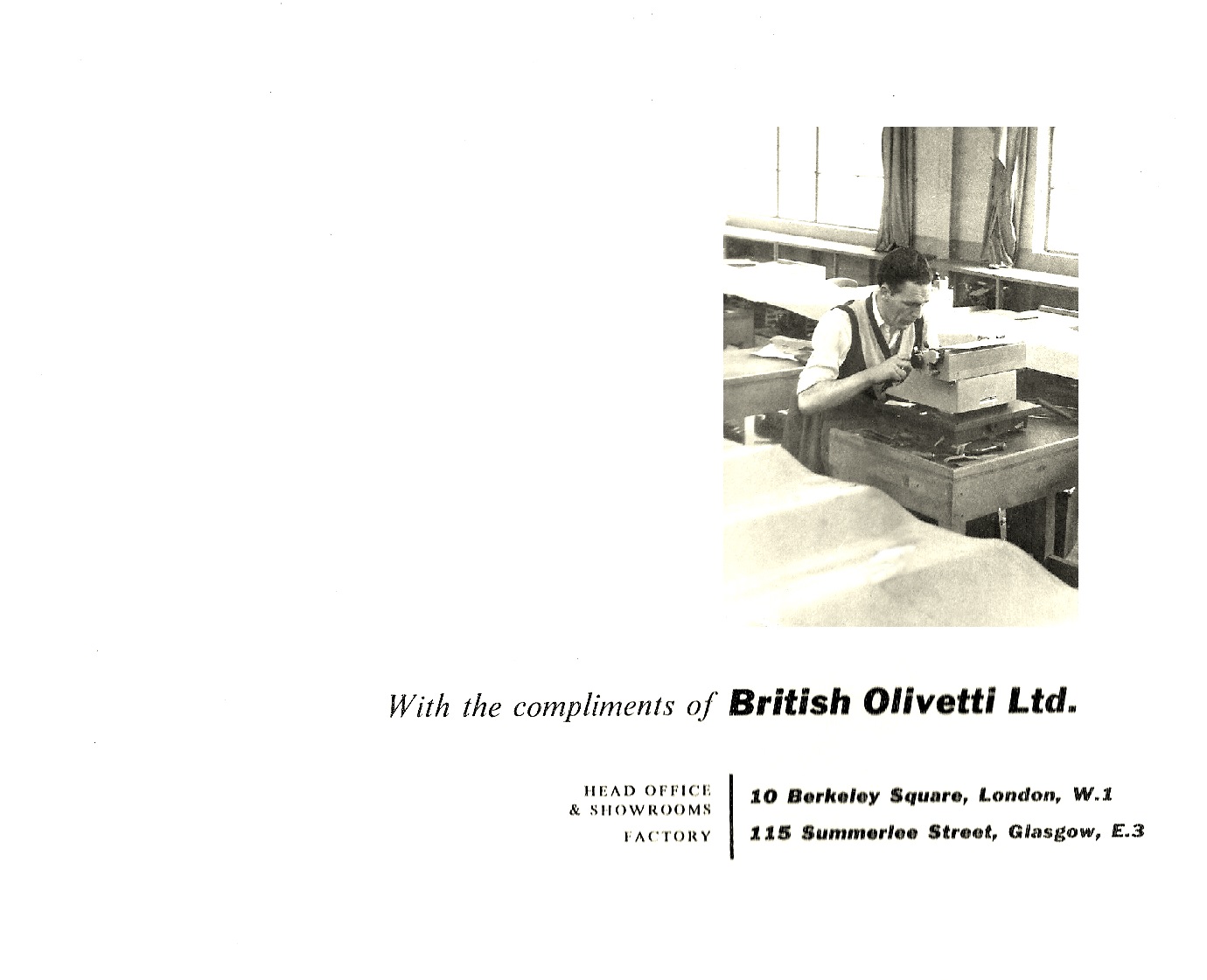 "The Olivetti plant on the Queenslie industrial estate was opened in 1949. The factory was sold to Olivetti's US competitor Smith-Corona tin 1981. Sadly, the factory closed in 1983 and was demolished in 1989.
"My father, 'Big' John Brady, was employed there most of his working life, from his late teens through to his retirement, ultimately managing the plant in its final years of operation.
"The Olivetti factory employed more than 900 people, 'most of whom lived within the immediate surrounding area, in the city's East End council estates, one of the poorest parts of Glasgow'.
"I've attached the photo of my dad at work, plus a photo of my own working Lexikon 80 typewriter, made in Glasgow in 1957 (the year I was born)!"
It's a terrific story. And thanks to John we can now see the factory: