Hubert "Vic" Vykukal was the principal designer and investigator of the AX space suit series. A list of his patented designs features in the NASA archives. He might have been the most famous fashion designer of them all had his hard shell space suits been adopted by NASA and their astronauts whisked away by alien life to far away worlds. It wasn't to be.
From 1966 through the 1990s, NASA worked on hard space suits designed for greater mobility at the Ames Research Center in California. In this gallery we look at Vik modelling two of his suits.
Vik models the AX-2, Space Suit at the ARC Center on April 18 1969: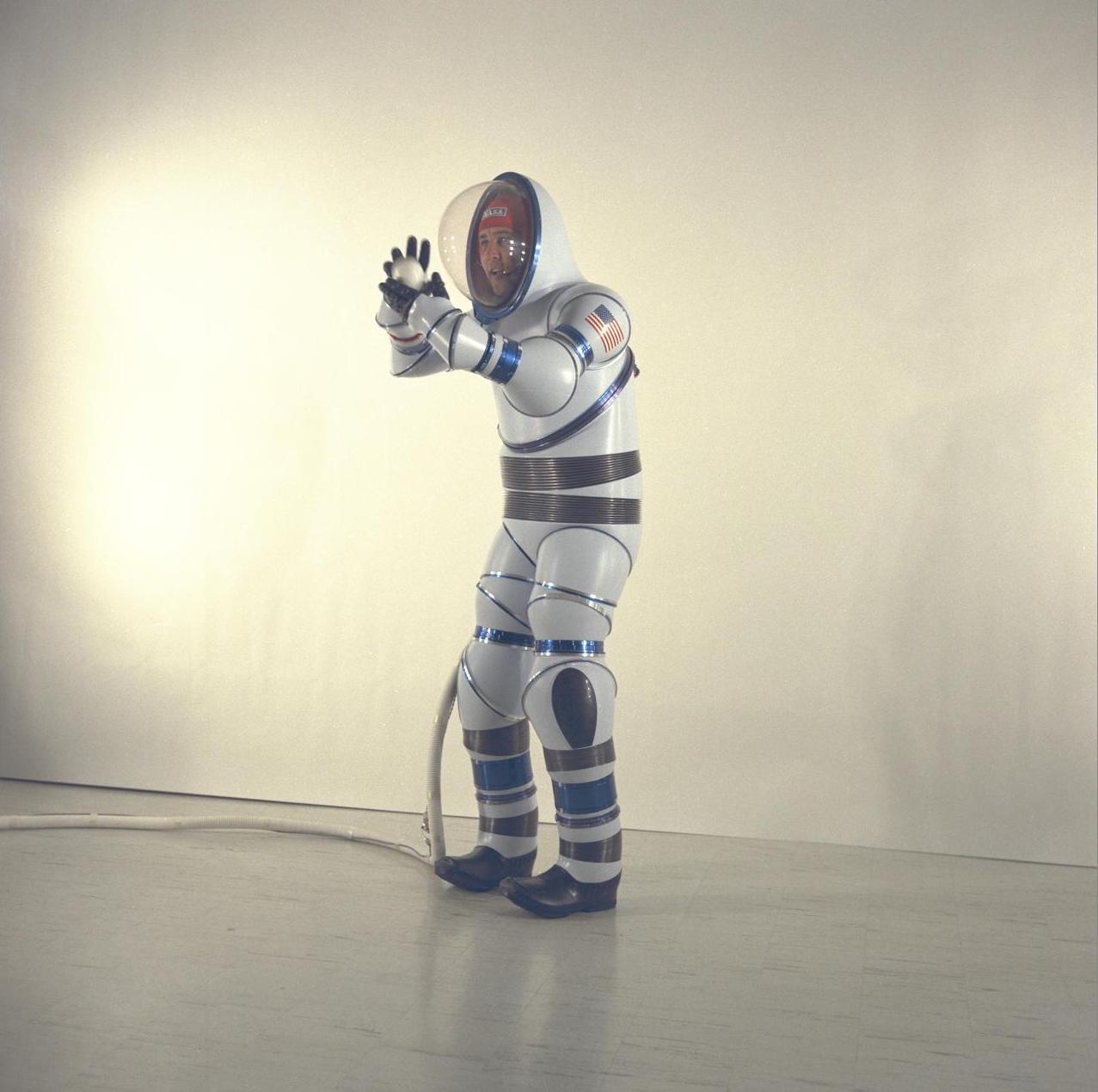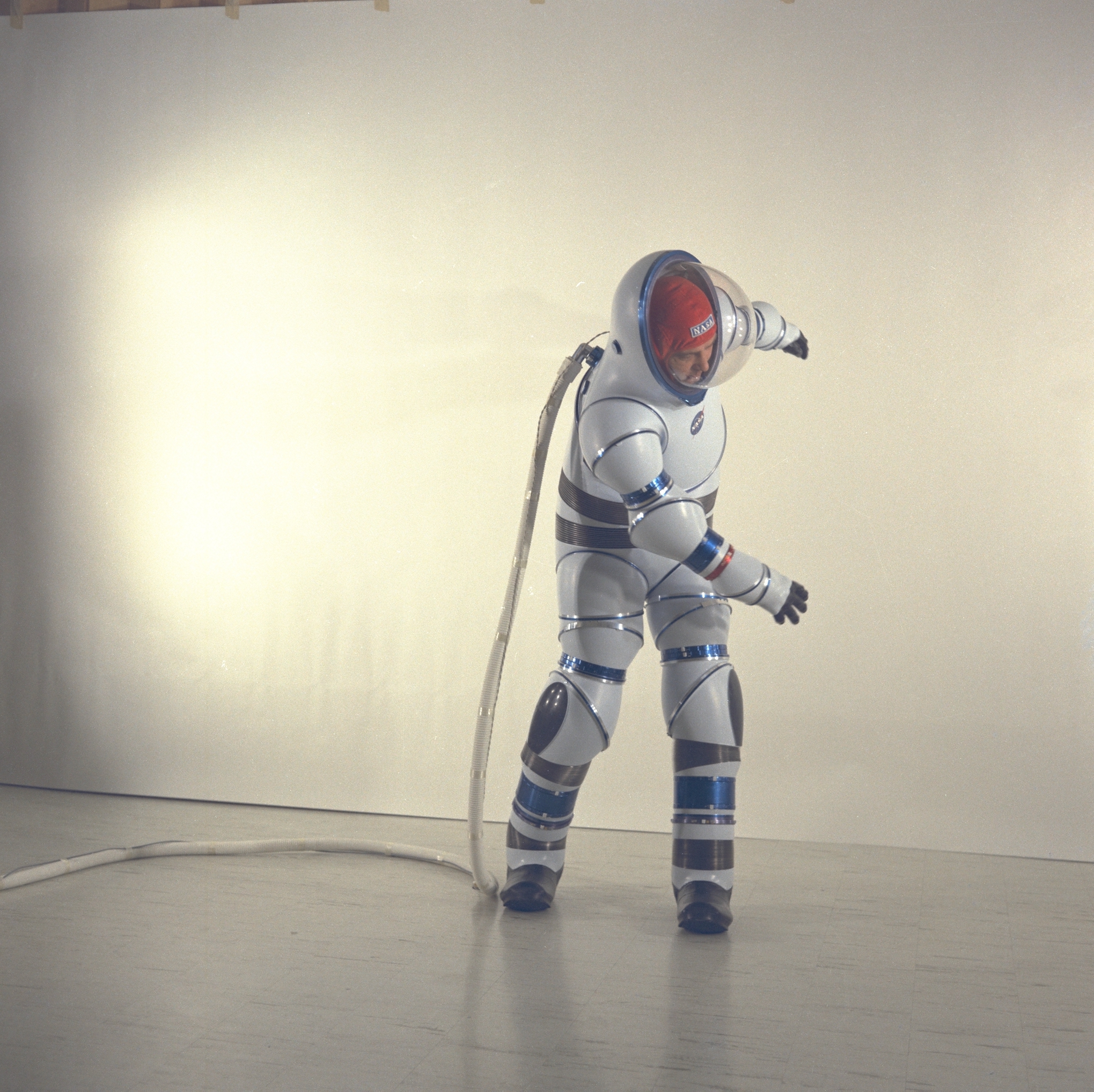 The AX-2 was designed at NASA Ames Research Center in the mid-1960s by "Vic" Vykukal. A lunar prototype suit designed to operate at 5 pounds per square inch, it has "stovepipe" mobility joints, metal bellows, and a bearing at the waist. Sealed bearings between the stovepipe joints allowed each element to rotate. Although the suit functioned as intended, NASA chose the "soft" suit for use on the lunar surface, and this suit was the last of its type.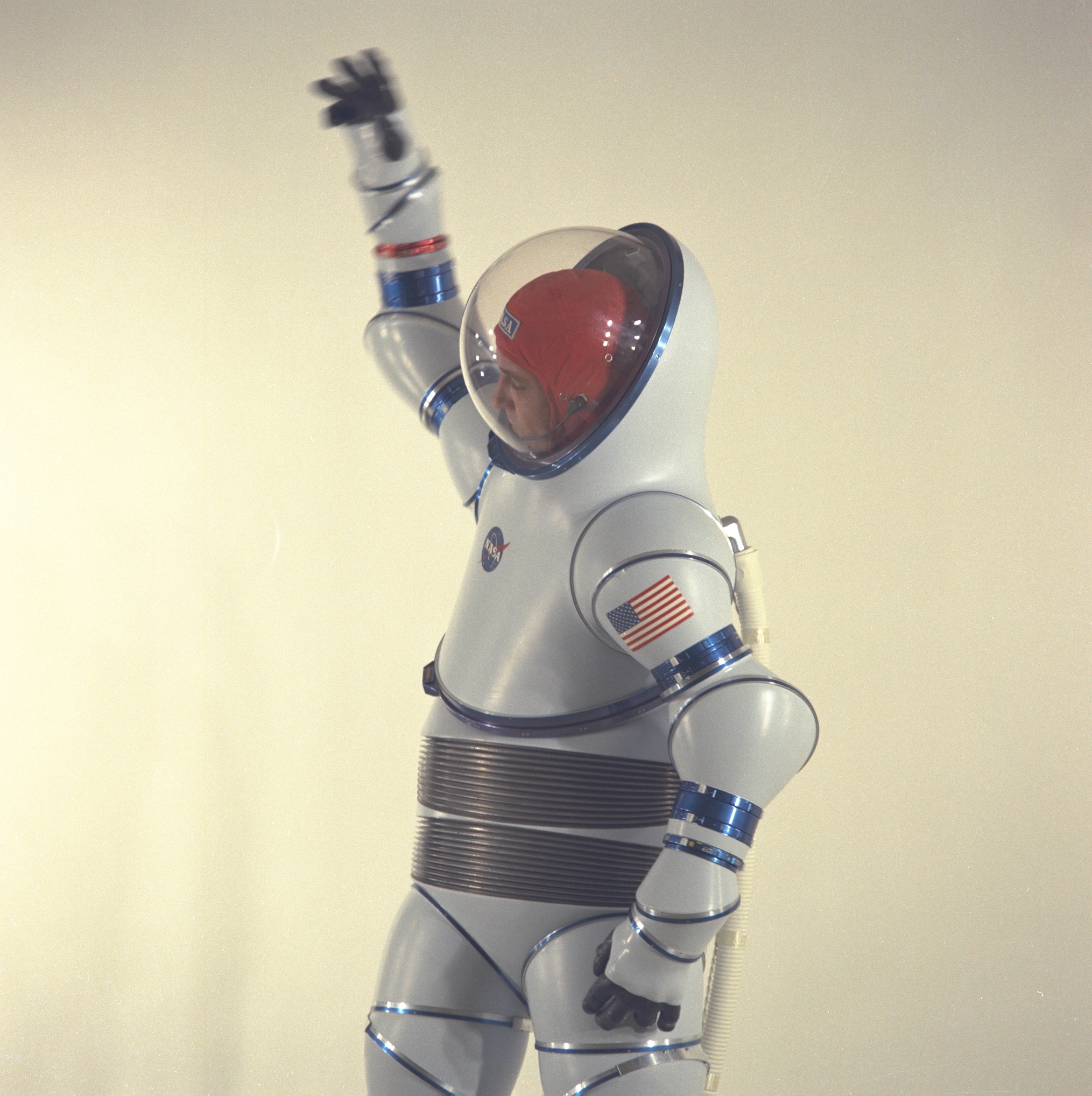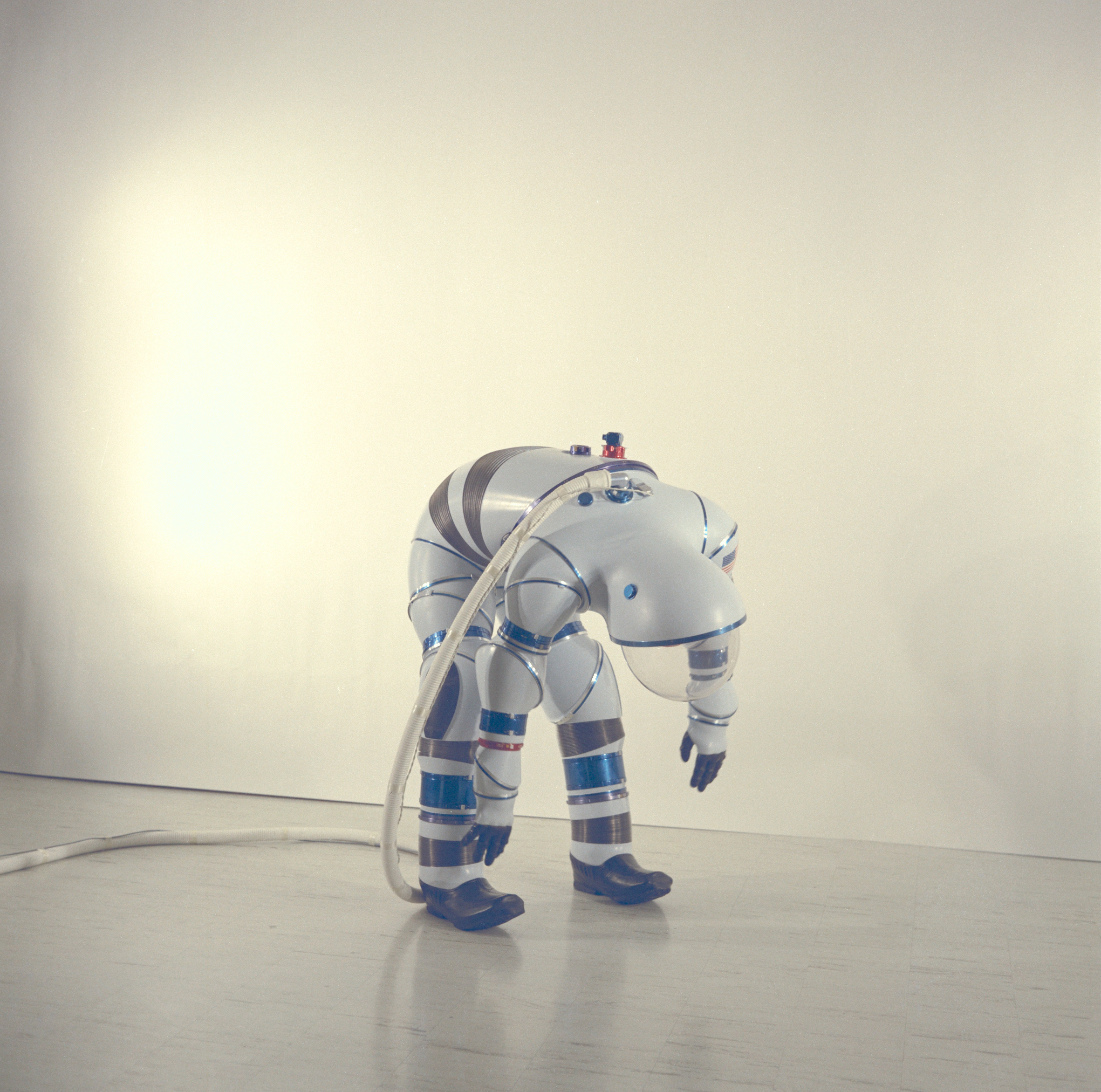 In the mid-1960s, Ames also participated in the design of suits for astronauts to wear for extravehicular activity. Though none of the concepts demonstrated by Ames were included in the Apollo spacesuits, many were incorporated in the next-generation of suits designed for Space Shuttle astronauts. Hubert "Vic" Vykukal led Ames' space human factors staff in designing the AX-1 and AX-2 suits for extended lunar operations, and in validating the concepts of the single-axis waist and rotary bearing joints.

The AX-3 spacesuit was the first high pressure suit— able to operate at normal Earth atmospheric pressures -and demonstrated a low-leakage, low-torque bearing. Ames continued to advance spacesuit concepts well beyond the Apollo years, and some concepts were applied only two decades later. The AX-5 suit, designed for the International Space Station, was built entirely of aluminum with only fifteen major parts.

 
Vik models the  AX-3 Space Suit at the ARC center on July 22 1977.