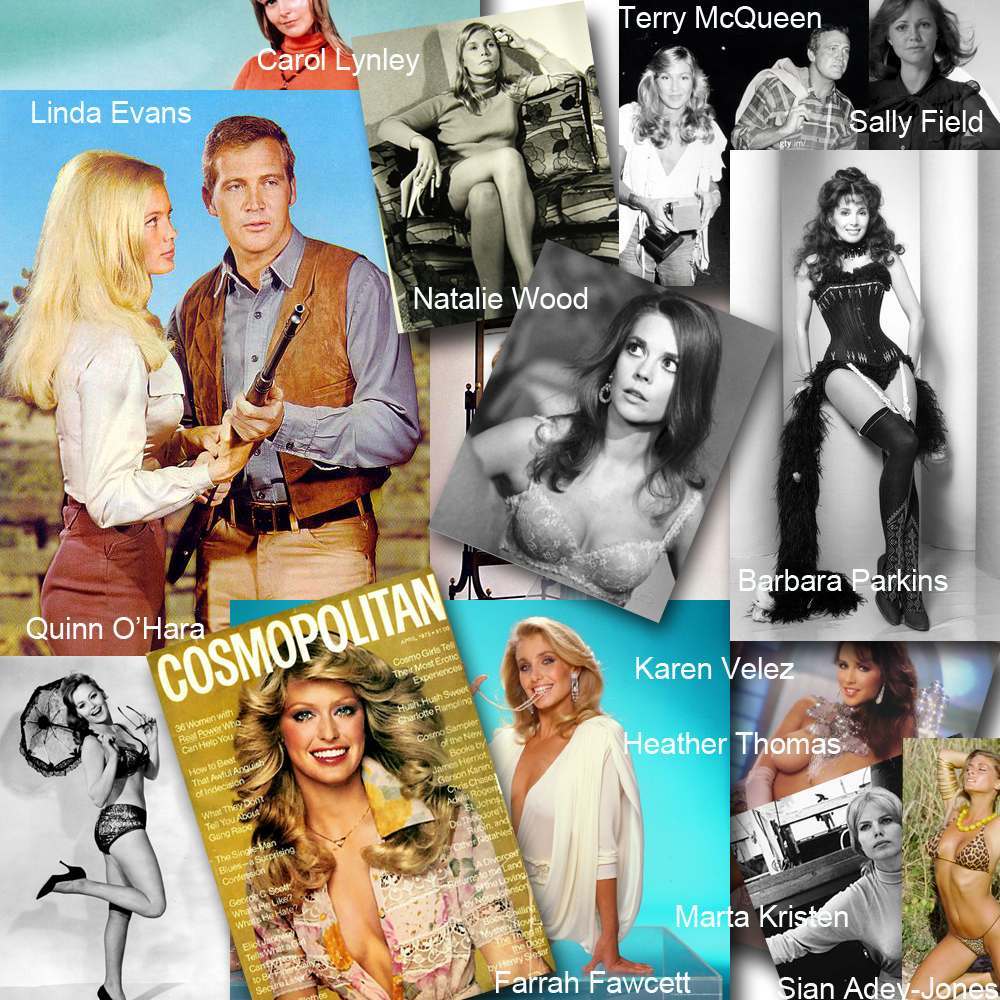 When it comes time to determine who the all-time greatest stud is, two names instantly top the list: Sinatra and Elvis.  Their conquests are simply legendary, without equal, and beyond debate.   Determining who ranks at the top and who falls to second place is a matter of personal preference. Suffice it to say, there can be no argument that The King and The Chairman of the Board stand atop the all-time stud ladder…. but who comes next?
When it comes to determining the next in line to wear the crown of Ladies' Man in Chief (LMC) is a bit sketchier.  Certainly, Wilt Chamberlain, Bill Wyman and Gene Simmons can lay claim to quantity…. but shagging a few thousand skanky groupies does not an LMC make.
After much research and deliberation, it has finally been determined who ranks as the Number 3 LMC.  Burt Reynolds and Warren Beatty came close, but in the end, that title went to The Six Million Dollar Man and Fall Guy, Harvey Lee Yeary, AKA Lee Majors.  Here is a rundown of his many "relationships"…
1. Kathy Robinson

Lee was just a parks and recreations director in LA during his days with Kathy raising young Lee Junior.  Kathy would later say the marriage was a terrible, terrible mistake….. Not a great start for the 3rd ranking all-time LMC.  Trust me – things get better once he gets on The Big Valley.
2. Linda Evans

I remember Linda best from Dynasty as Joan Collins' rival; however, she was rocking The Big Valley a couple decades prior.  We can take consolation that Lee entered Linda's Big Valley well before the irascible Yanni ever arrived on the scene.
3. Patti Chandler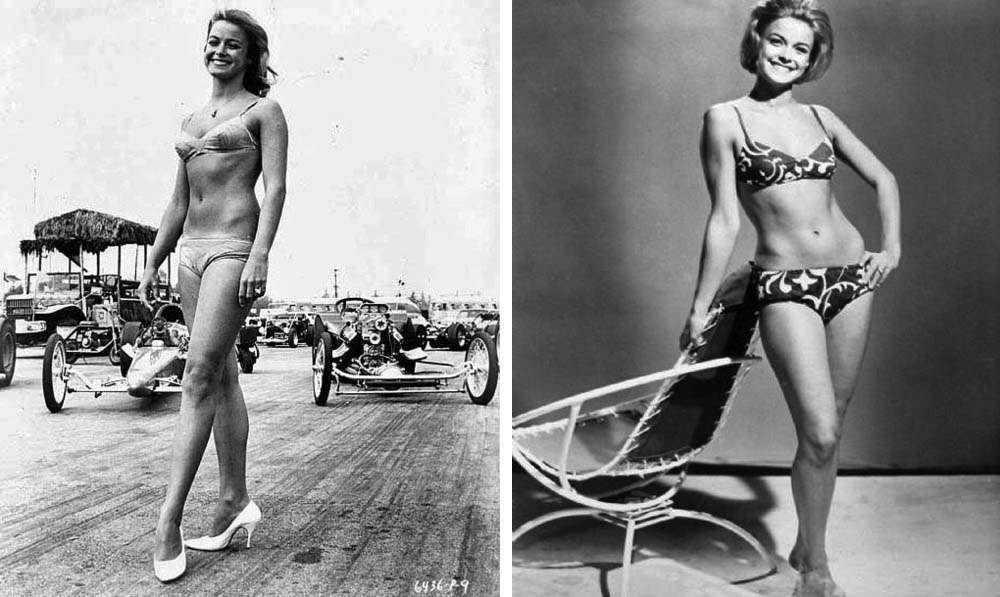 Lee is now assuming the position of stud royalty on The Big Valley.  He "settles down" with Patti, a Beach Party movie vixen at his Malibu beach house.
4. Mary Ann Mobley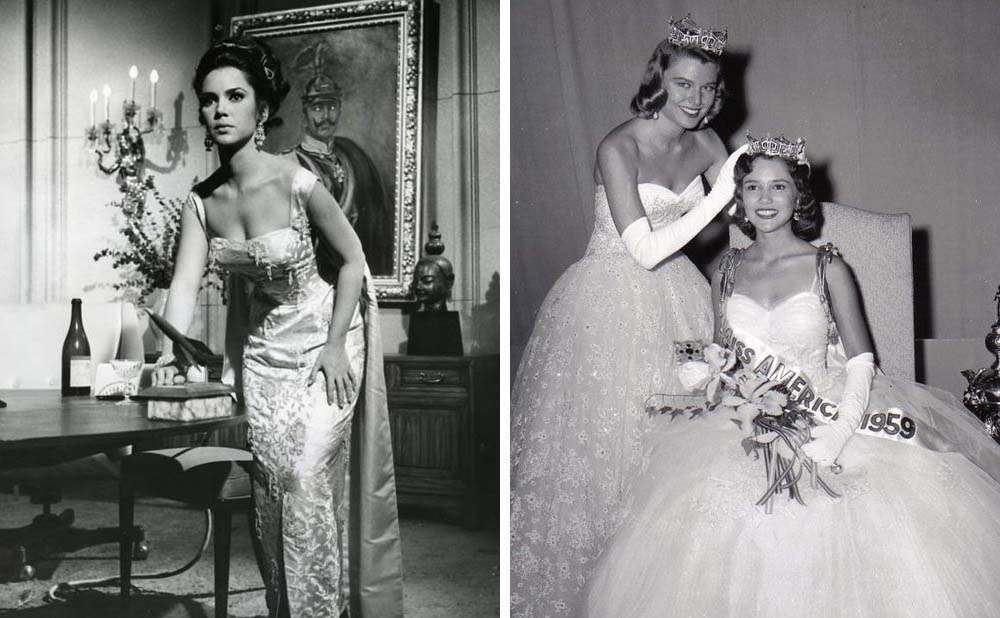 Now things are really picking up.  Lee has officially hit his stride when he bags Miss America 1959.
5. Marta Kristen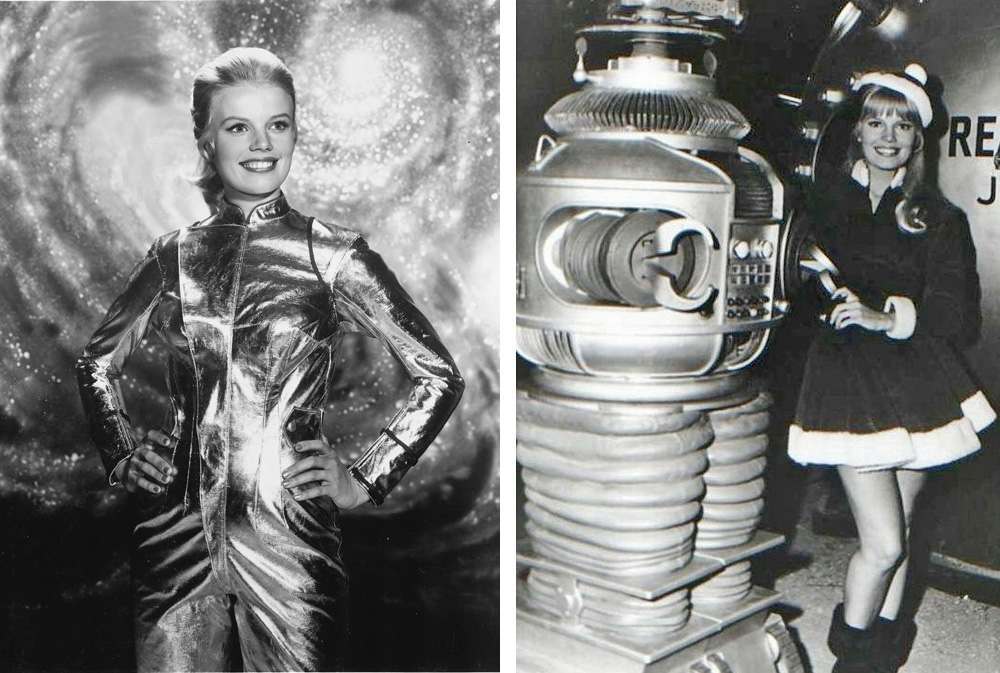 This is still during his Big Valley days, mind you.  Also realize that Lee may have been getting busy with the former Miss America and Judy Robinson from Lost in Space while his relationship with Patti was still going on.  Perhaps that makes him a sleaze ball… but this is the Swinging Sixties and it's Hollywood, so cut the man a break.
6. Barbara Parkins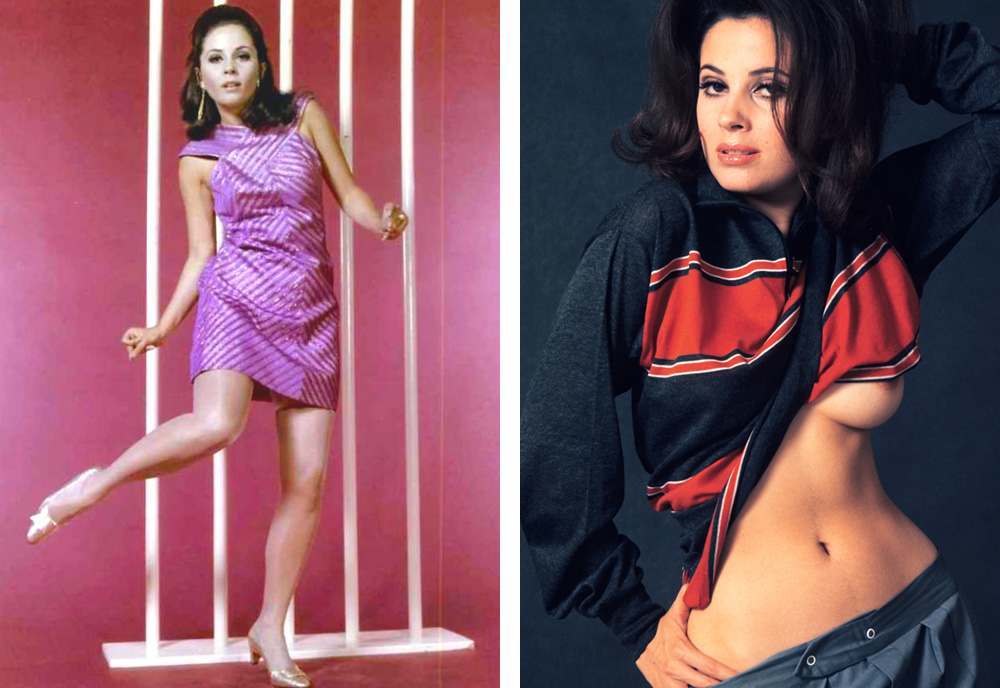 Next, Lee moves on to the small town girl from Valley of the Dolls and Peyton Place.  Although it's only a rumor that Majors ever consummated their encounter, it's a reliable enough story for the Internet, so we'll take it as fact.
7. Sally Field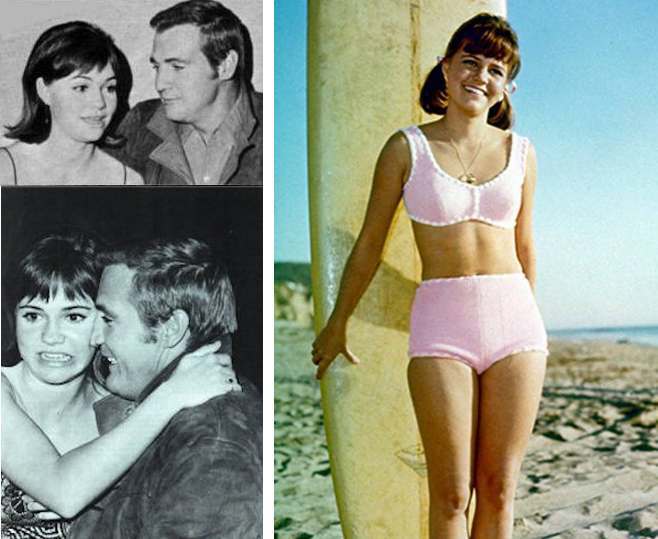 From Peyton Place to Lost in Space, Majors was making the rounds and it was only a matter of time before he landed on Gidget (literally).  Charlie's Angels would come later – be patient.
8. Quinn O'Hara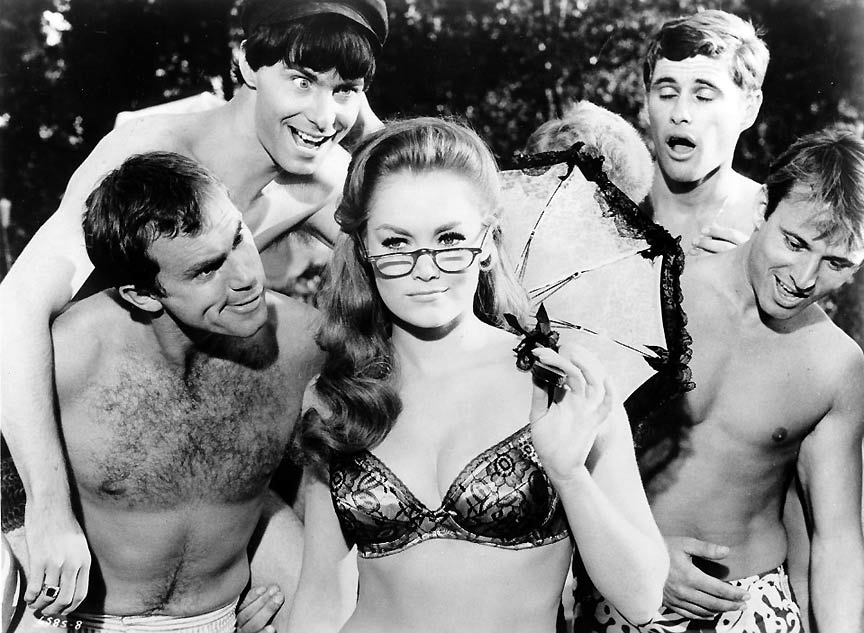 In this publicity shot from The Ghost in the Invisible Bikini (1966) the guys are going mad for O'Hara.  Well, Majors, not known for drooling from afar, added this striking ginger to his list.  Note that O'Hara had a pretty impressive resume of her own, which included Sandy Koufax, Fabian, and Sinatra.
9. Katharine Ross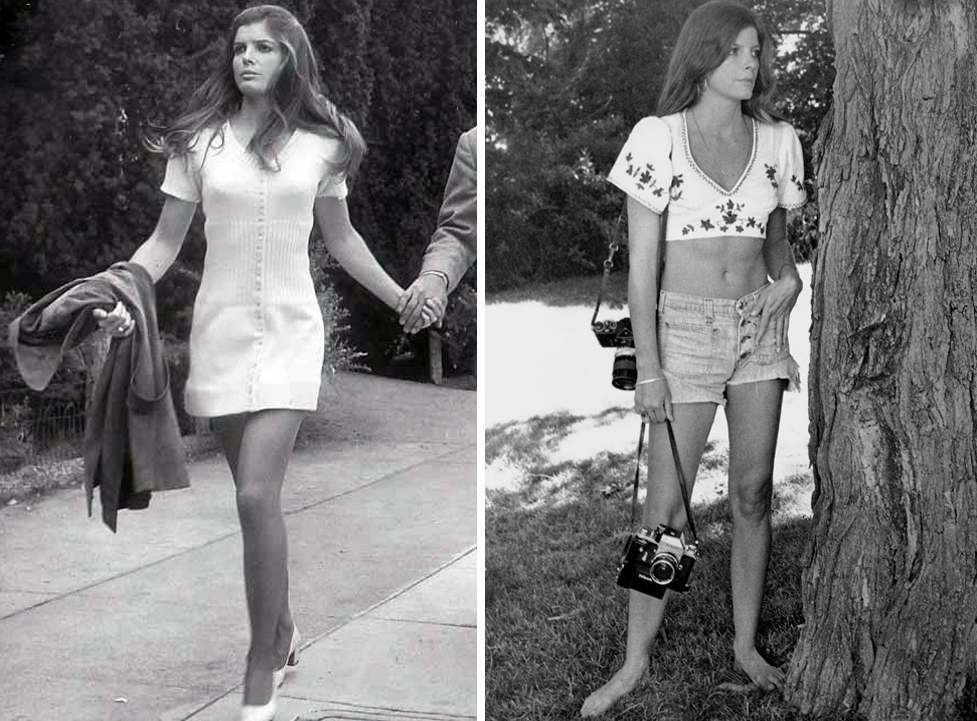 But Majors wasn't limited to B-movie queens; it was time to show he could bag a critically acclaimed actress.  And bag he did.
10. Carol Lynley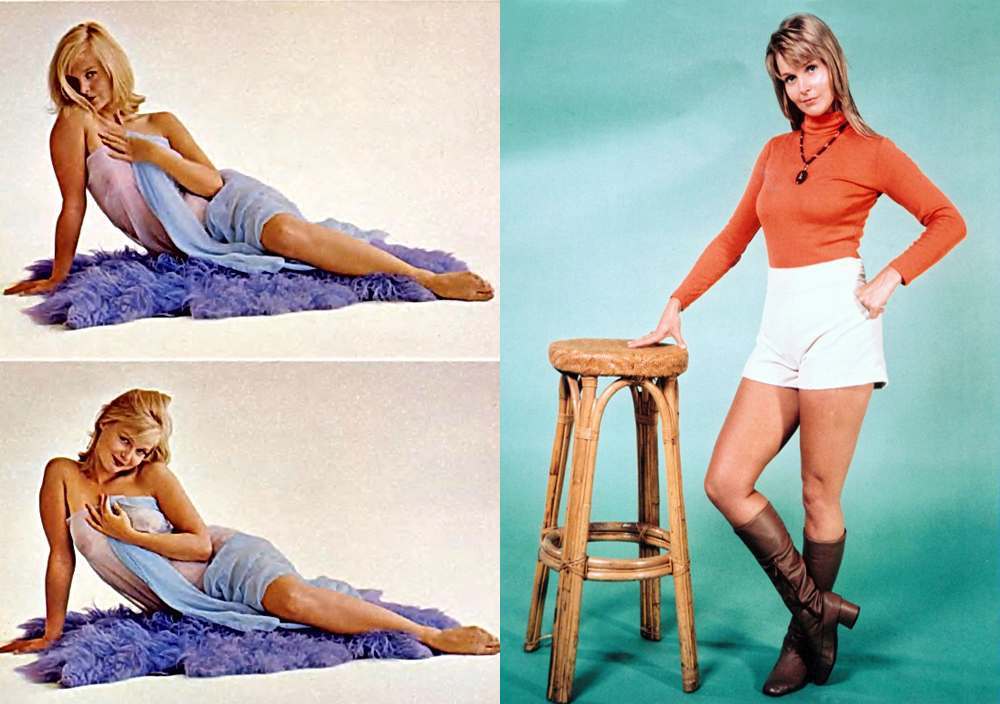 When asked about his relationship with Farrah years later, Majors replied, "I dated probably every actress in this town. Natalie Wood, Carol Lynley, Katharine Ross. And they are all lovely ladies, but it took a long time to meet a girl as pretty as Farrah – and as pretty inside, too."
11. Natalie Wood and 12. Sharon Harvey (suntan lotion model)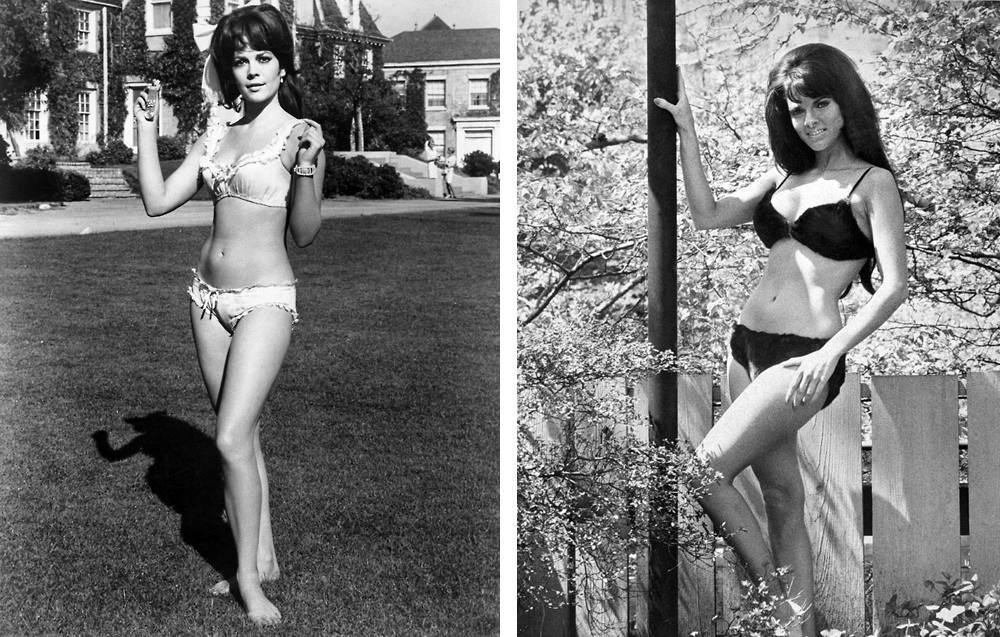 I think you get the picture – the man played the field like a legend.  God only knows the number of Playboy Bunnies and no-name actresses that Majors deflowered.  But they all pale in comparison to THE sex symbol of the 1970s….
13. Farrah Fawcett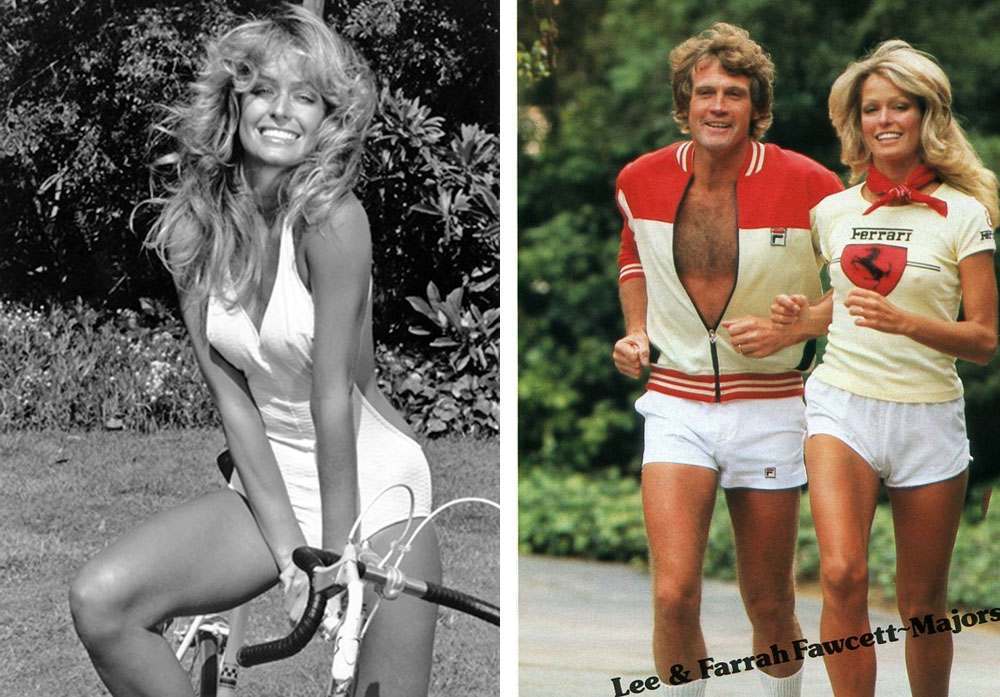 With Farrah, Lee had finally met his soul mate.  For the span of the 1970s, Majors was a one-woman guy.  The mind reels at what The Six Million Dollar Man would have been capable of during the Sexual Revolution, the Decade of Decadence.   I get chills just thinking about it.
But then, in a fateful moment, Majors trusted his abusive douche-bag friend, Ryan O'Neil to look after Farrah while he was away.  The rest is history.
Tears were shed, divorce papers signed, and Majors moved on…
14. Karen Kain and 15. Sian Adey-Jones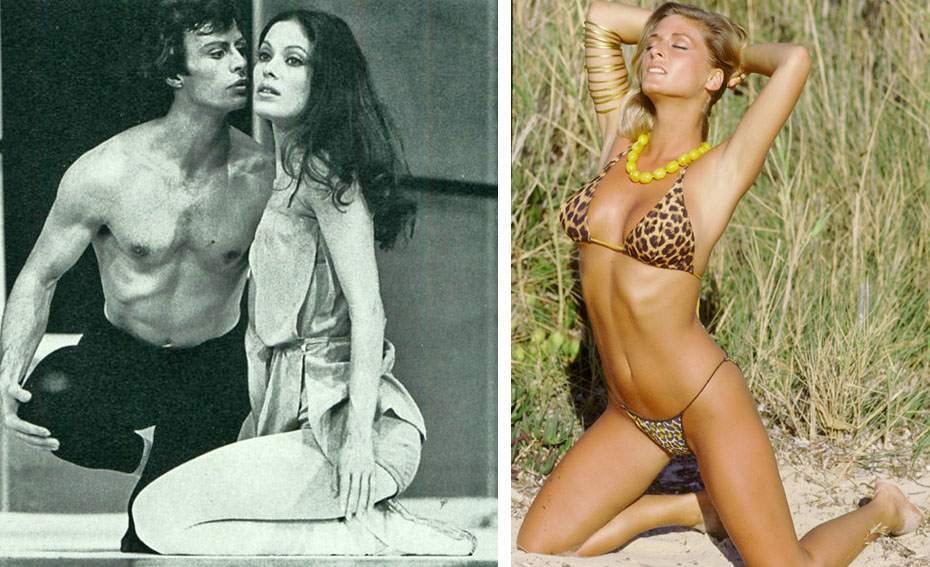 During the divorce, Majors "leaned on" Canadian ballerina, Karen, and then he moved on to the constantly topless Welsh model, Sian Adey-Jones.  The fact that perpetually naked Sian looked a lot like Farrah was probably just a coincidence.
16. Heather Thomas, 17. Karen Velez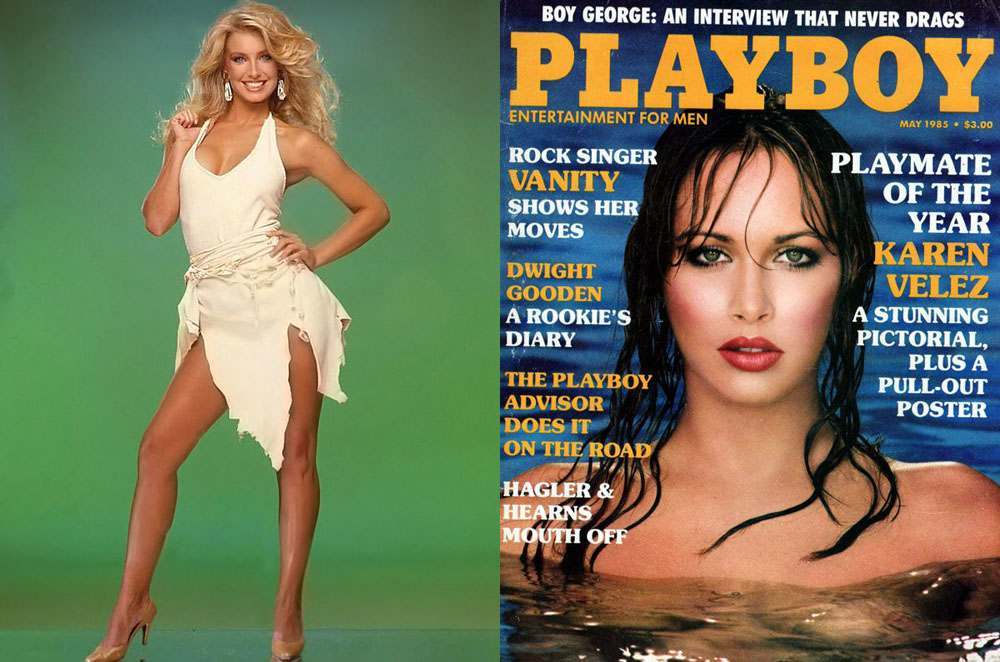 After the forever disrobed Sian, Lee mounted Steve McQueen's daughter.  There were rumors of laying pipe with his Fall Guy co-star, Heather Thomas, and even leggy Entertainment Tonight host, Mary Hart.  Majors denies doing the nasty with Hart, but we all know it happened.
Then he met Playmate of the Year, Karen Velez.  The two would stay a couple for a number years before moving on to his final (?) babe…
18. Faith Majors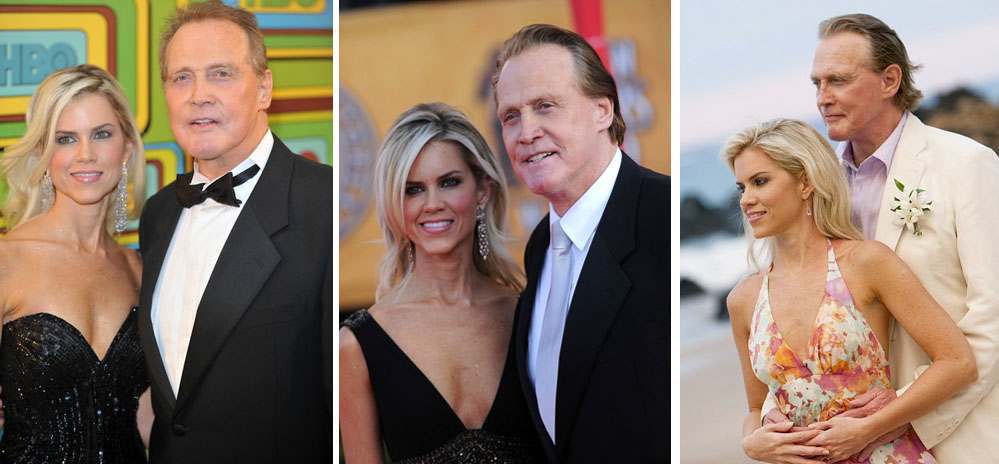 In his mid-seventies and he's still got it!
I'm sure there are still those of you in the Warren Beatty camp who feel betrayed by this usurping pretender, Lee Majors.  I'll admit, Beatty's black book is so legendary it should be stored alongside the Magna Carta.  However, the duration and scope of Majors' list stands above every other celeb who has walked the earth in the 20th century (besides Frank and Elvis Aaron, of course).  I'd be interested to hear  your candidates for the Ladies' Man in Chief Hall of Fame.  Give me your lists!