Banner from heaven: a look back at Manchester United's flagging fortunes
Manchester United's FA Cup quarter-final against Arsenal at Old Trafford was reminiscent of the good old bad old days of the 1970s. A packed house (including large noisy away contingent), two 'cup' teams already out of the title race… and a banner proclaiming 'Rooney strikes faster than British Leyland'.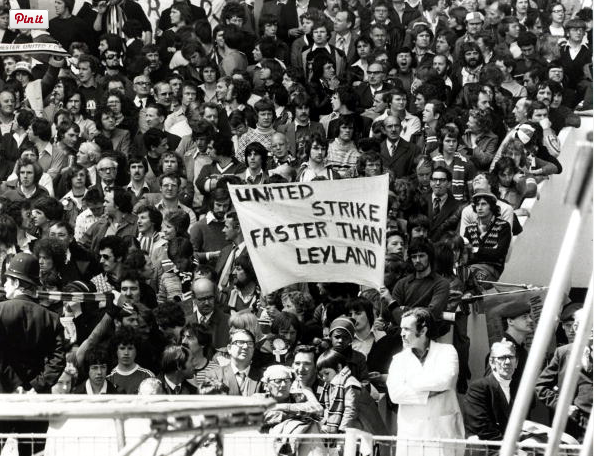 But this retro rabble-rousing wasn't entirely spontaneous. It turns out that supporters were 'encouraged' to bring two-stick flags to improve the atmosphere at the self-styled 'Theatre of Dreams' and evoke memories of the Red Army's heyday, when they could famously suck the ball into the net.
Since the era of the Prawn Sandwich Brigade, such passion is no longer spontaneously generated. Even in the club's finest hour, the Treble of '99, Fergie himself encouraged supporters to make banners and flages for the Wembley final against Newcastle at Wembley. Now we have Louis van Gaal putting his not inconsiderable weight behind this week's bring-a-banner campaign. Official stewards were instructed to dispense poles (like selfie-sticks, only made of wood). One of the distribution points was by the so-called Singing Section (itself a sign of the times) which was one of the two officially designated areas for this limited brand of self-expression.
At a time like this, it's worth reflecting on the ups and downs of United's unwavering wavers.
1956: A City United, as Manchester City fans, at Wembley for the cup final, celebrate United's recent title victory.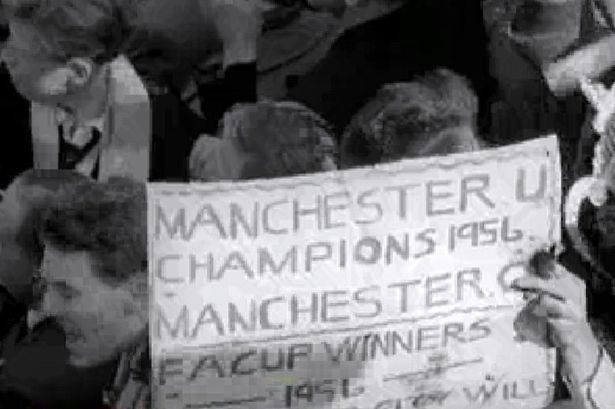 Marching banners from the Red Army's Wembley campaigns of the 1970s…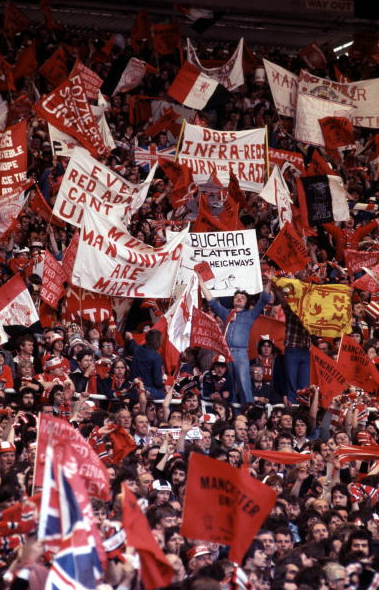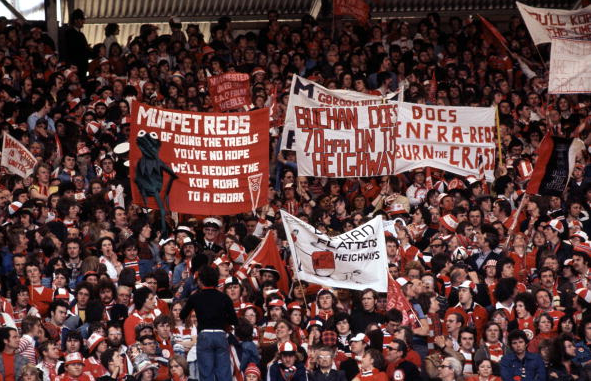 United fans won't want reminding of Arsenal's dramatic last-gasp victory in the 1979 FA Cup. So we'll just show this pointless yet rather amusing effort…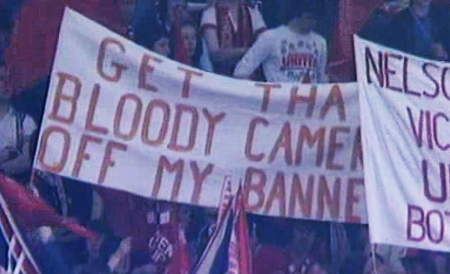 Dec 9, 1989: United's home defeat by Crystal Palace, in front of a meagre 33,000, featured the notorious message: 'Three years of excuses and it's still crap. Tara Fergie'.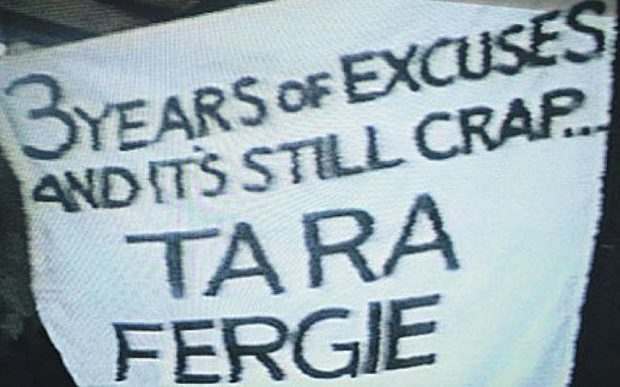 On 5 May 1996 Manchester United fans held up a banner questioning the mental stability of rival Newcastle United manager Kevin Keegan. Manchester United won the match 3-0 and became league champions.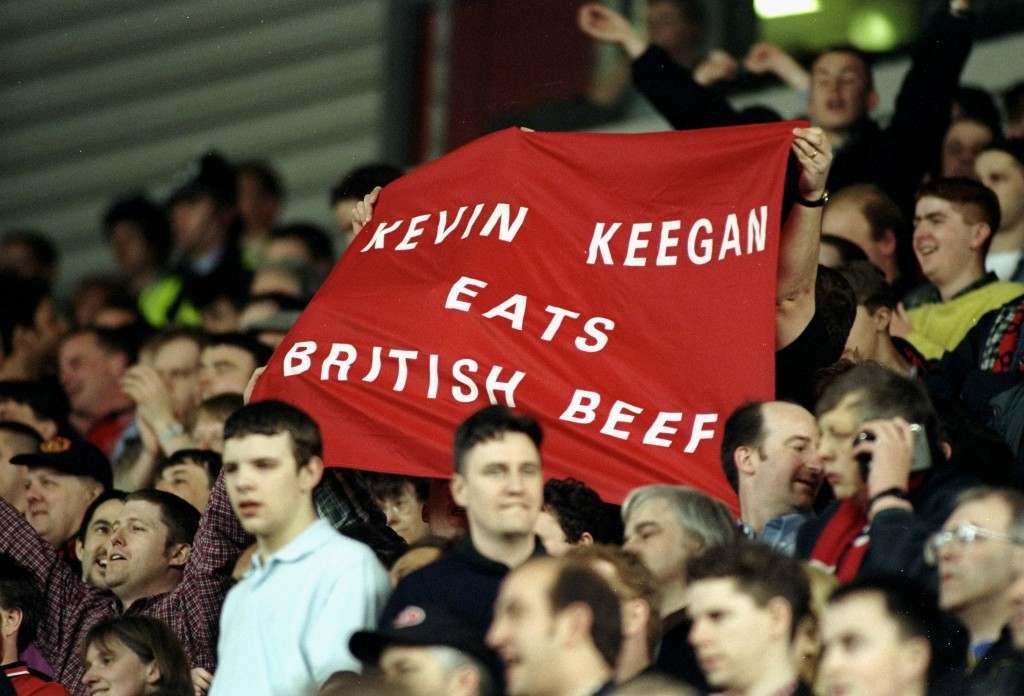 When is a treble not a treble? When Liverpool visit Old Trafford, that's when…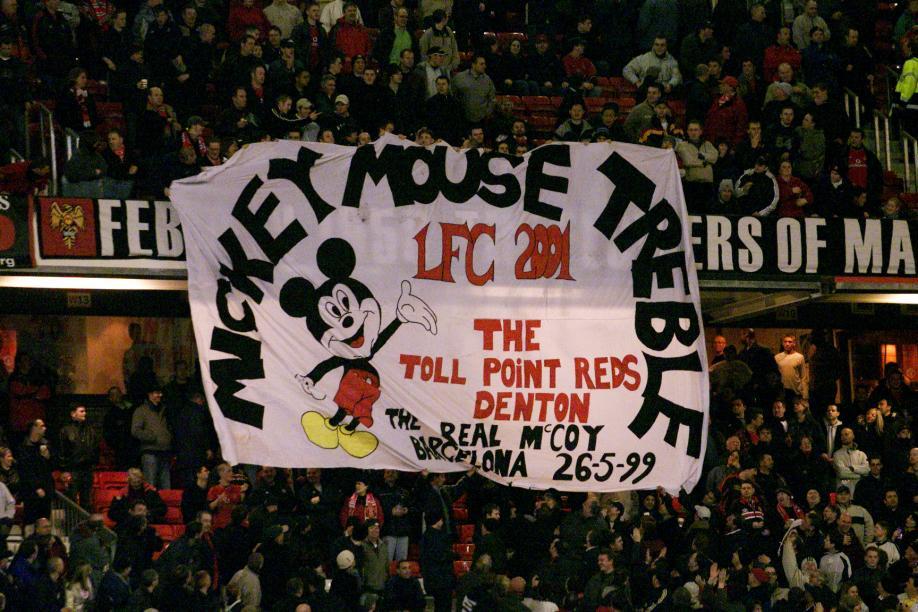 In 2004 Alex Ferguson fell out with John Magnier and JP McManus over the racehorse, Rock of Gibraltar. Magnier and McManus were nicknamed the Coolmore Mafia. As the row boiled on, they built up a large stake in Manchester United.  Fans picked their side…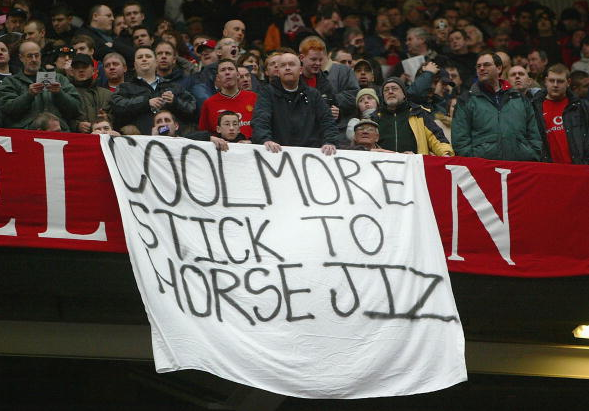 The legendary ticker banner, measuring the years since City's last trophy, was retired in 2011 when, after 35 years, they won the FA Cup. At the final whistle, City players unfurled a banner set to '00'.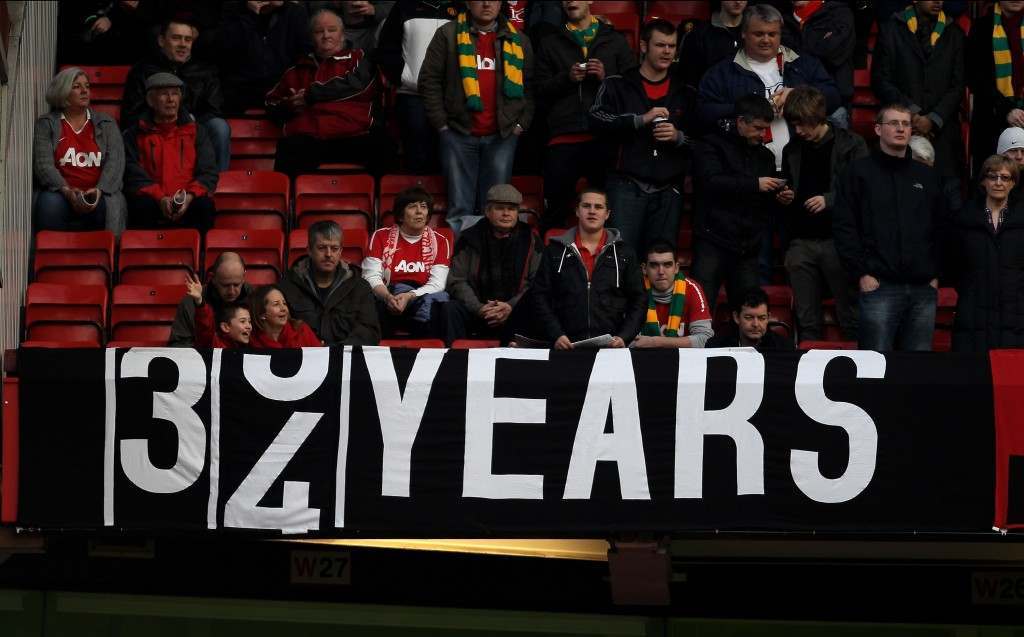 2013: Even as United celebrated their 20th title and bid Fergie farewell, there was mocking of the 'noisy neighbours'…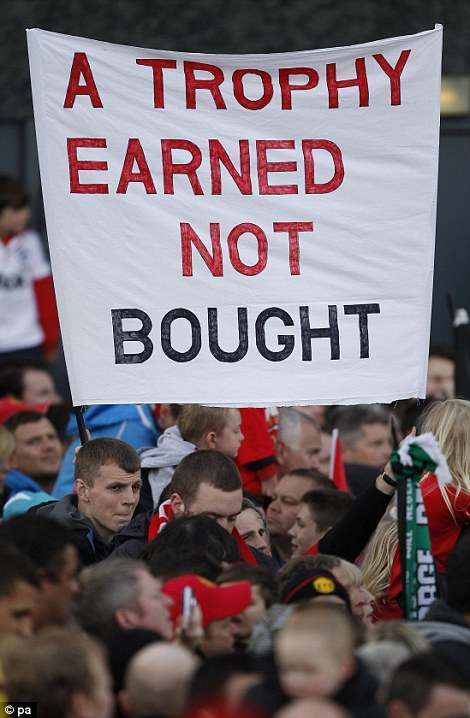 …and already discontent within the ranks…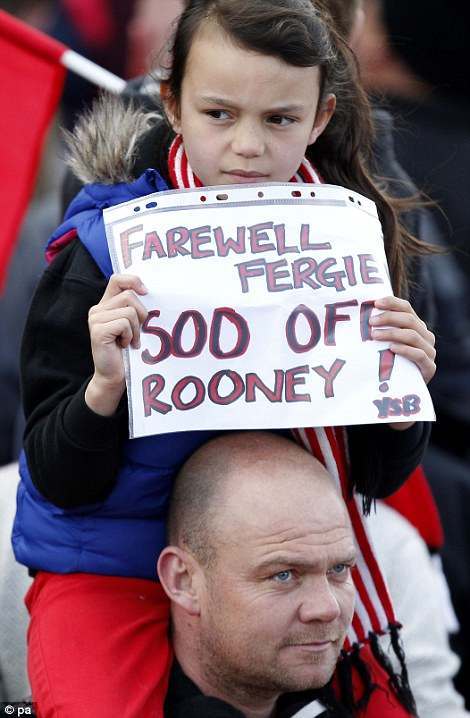 And from then on it was downhill all the way, with mockery by friend and foe alike…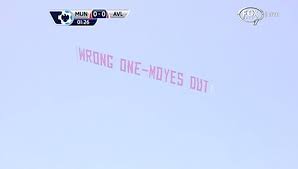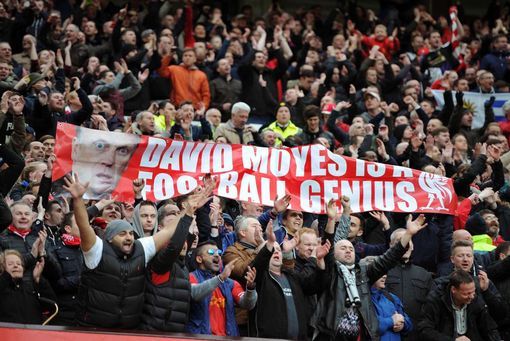 All is not lost though. Liverpool and United may not be competing at the top table, but that hasn't dimmed the rivalry. This recent banned banner, celebrating Steven Gerrard's title-blowing trip, shows that there's still life in the grumpy Old Trafford dog…