In February 1947, Stetson Kennedy (October 5, 1916 – August 27, 2011), author of the Ku Klux Klan study Southern Exposure, posed in the Klan's uniform to illustrate the sign of the cross Oath made before the altar at KKK meetings.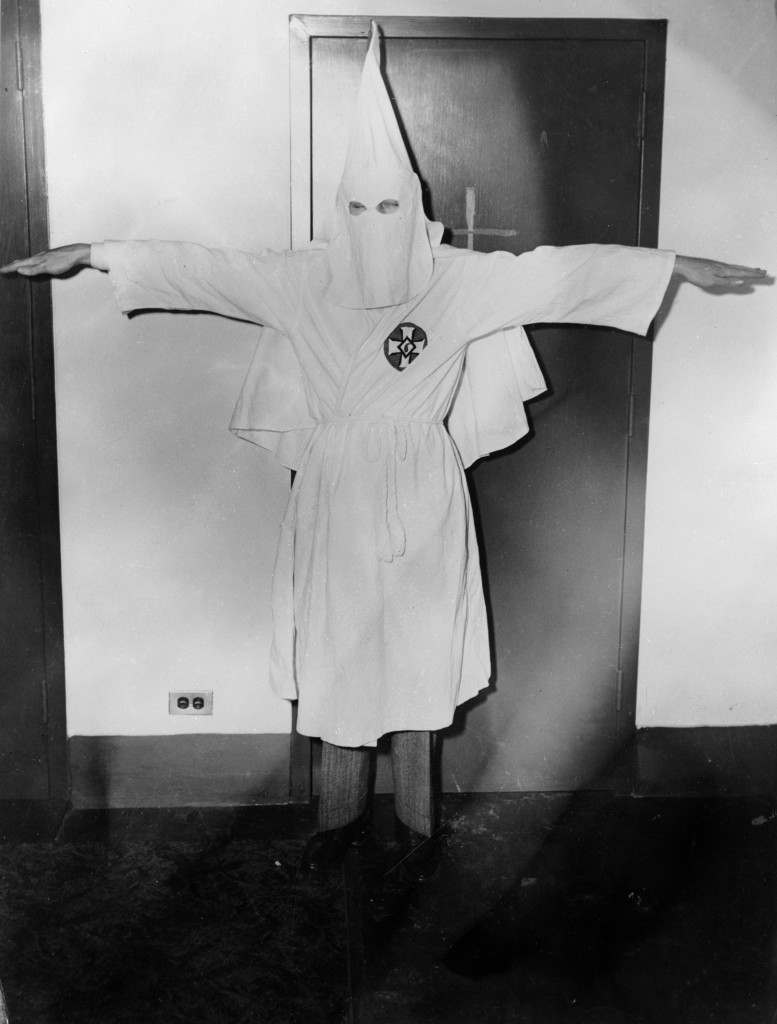 Steston Kenndy derided the Klan, stripping members of their power and mystique. He accomplished it with skill, holding them up to ridicule.
Stetson Kenney was some kind of hero:
Stetson Kennedy was an author, folklorist, environmentalist, labor activist, and human rights advocate. He was also known for his infiltration of the Ku Klux Klan during the 1940s. Kennedy authored eight books, including Palmetto Country, Southern Exposure, and The Klan Unmasked.

In Kennedy's early years, he became one of the country's pioneering folklorists. As a teenager, he began gathering white and African American folklore material while he was collecting "a dollar down and dollar a week" accounts for his father, a furniture merchant. He left the University of Florida in 1937 to join the WPA Florida Writers' Project, and at the age of 21, was put in charge of folklore, oral history, and ethnic studies. While he was with the WPA, he oversaw the work of African American writer Zora Neal Hurston.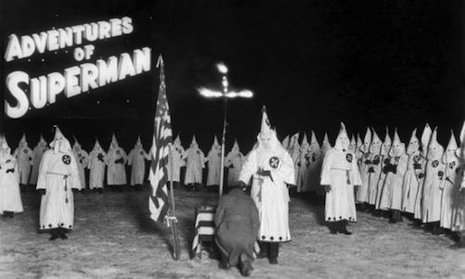 And then came Superman. Having already battled the Nazis, Superman was there to help good Americans win the day:
After World War II, Kennedy and another informant infiltrated the Ku Klux Klan and related white supremacist groups, exposing their secrets, helping Georgia authorities revoke the Klan's corporate charter, and testifying against a fascist Klan offshoot known as the Columbians. Kennedy made public such information as secret code words and details of Klan rituals, including a stint where he supplied Klan secrets to the writers of the Superman radio program, culminating in a series of four episodes in which Superman battled the KKK. – The Stetson Kennedy Foundation.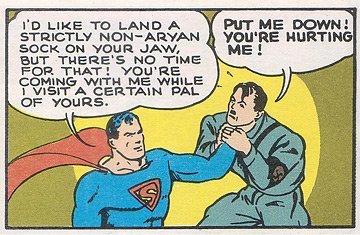 The 16-part serial that ran in the summer of 1946.
The shows exposed many of the KKK's most guarded secrets, including code words and rituals. For example, a traveling Klan member seeking out fellow Klansmen in a new town would ask for a "Mr. Ayak"—"Ayak" (Are You a Klansman?) If the response was "Yes, and I also know a Mr. Akai" (A Klansman Am I), the Klan member had a buddy.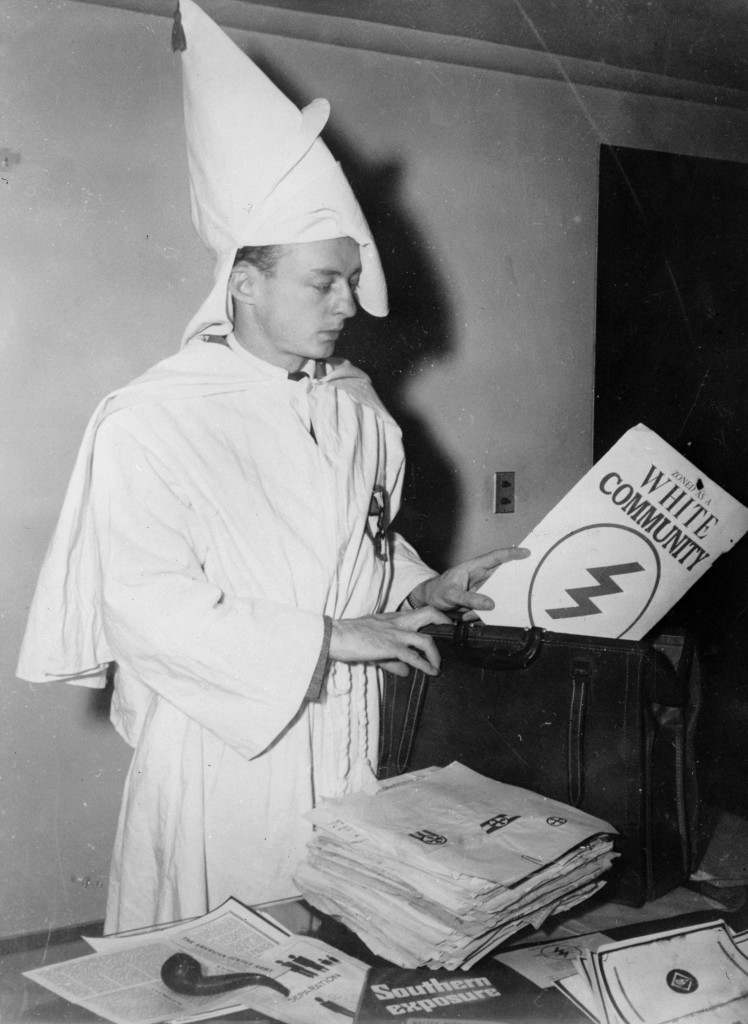 The New York Times has more on the power of broadcasting:
lt was back in 1947 that Drew Person (Jack Anderson's predecessor) dubbed Kennedy "the nation's No. 1 Klan-buster."

Using inside data supplied by Kennedy, Person broadcast coast to-coast every Sunday "the Minutes oft Klan's Last Meeting," including the roll call naming the names of-sheriffs, police chieftains, public officials and businessmen who had been in attendance. "They never showed up again," Kennedy still chuckles, some 60 years after the event.

 
 

"Attendance and recruitment hit rock bottom, and, best of all, Klan violence ground to a halt, he recalls. "They were afraid to move a muscle. Grand Dragon Sam Green put out an all-klavems bulletin, announcing that "Kennedy's ass is worth $1,000 per pound, FOB Atlanta."
Life was not without risk. Kennedy's home was firebombed.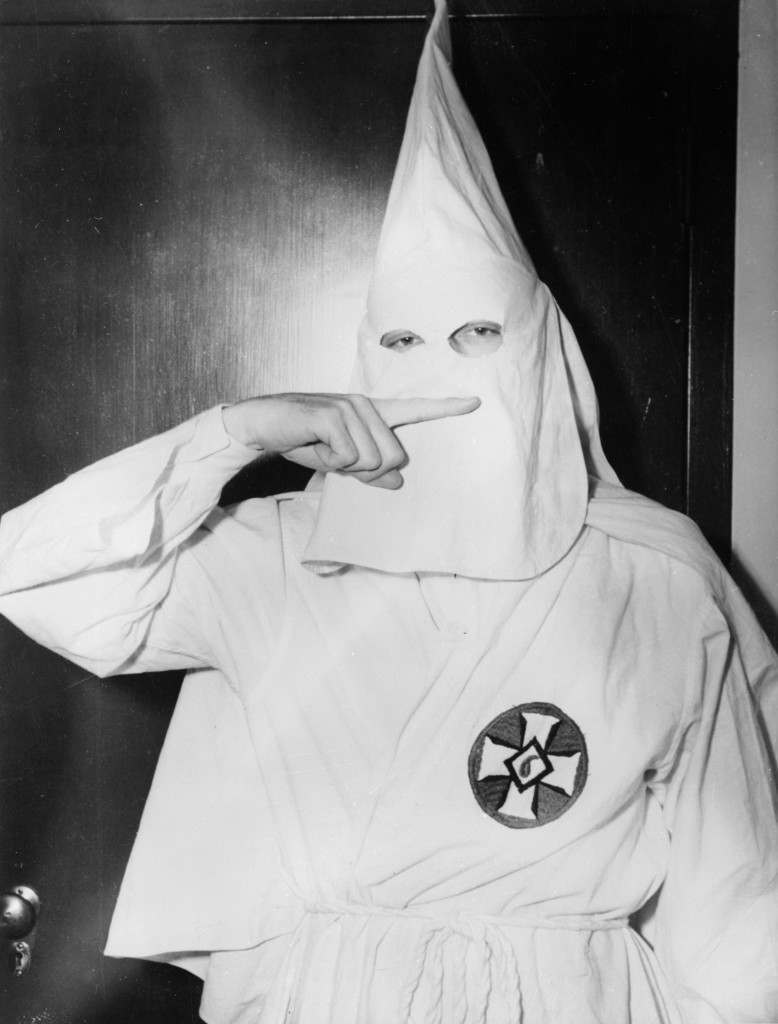 In 1950 he ran a write-in campaign for senator.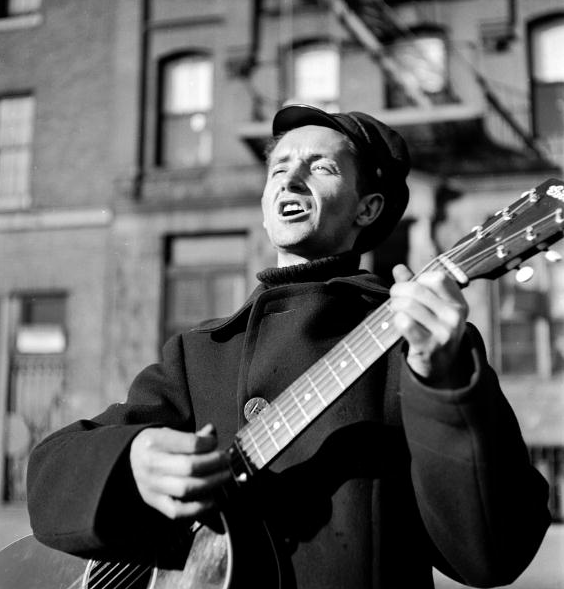 Woody Guthrie, who lived on Mr. Kennedy's lakeside property near Jacksonville, writing 88 songs there, composed a campaign song for him, titled "Stetson Kennedy," declaring:
Stetson Kennedy, he's that man;
Walks and talks across our land;
Talkin' out against the Ku Klux Klan.
For every fiery cross and note;
I'll get Kennedy a hundred votes.
Kennedy didn't win that battle. But he might have won the war…
In 2004, he spoke with NPR radio:
And his legacy?
But the event that Mr. Kennedy called "the highlight of his career" was the election of an African-American, Alvin Brown, as Jacksonville mayor, historian Wayne Wood said.

"He's been campaigning for Alvin Brown since the 1930s, before Alvin Brown was born," Wood said.

Brown released a statement that said: "Stetson Kennedy was a man of the utmost integrity who led a storied life fighting for equality and justice. His difficult, dangerous work exposing violence and hatred helped to level the playing field for millions who otherwise may not have been able to compete academically, economically or politically."