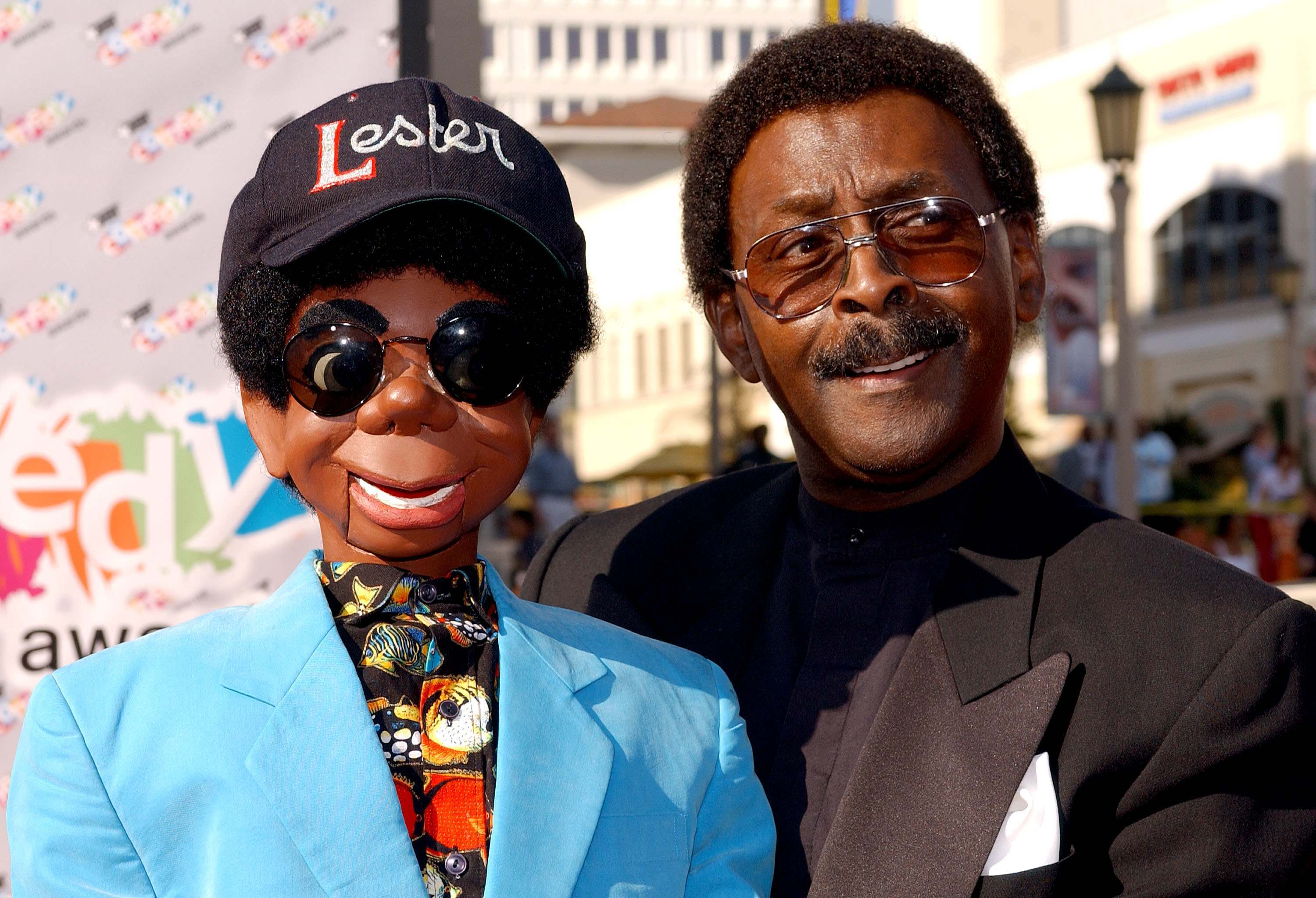 No disrespect to Willie Tyler and his wooden pal, Lester – they were a fixture on 1970s television, and I remember them fondly.  The ventriloquist act toured with the Motown greats (Smokey Robinson, Little Stevie Wonder, The Temptations) then started popping up on the boob tube everywhere. Willie and Lester found themselves in tons of commercials (Natural Lite beer), dramas (White Shadow), variety shows (Laugh-In), game shows (Match Game PM) and sitcoms (What's Happening?) – you could literally expect a Willie and Lester appearance at any given moment in the 1970s. 
Fast forward a few years and things aren't quite so rosy.  There's this little gem from the 1985 incarnation of Break the Bank, which is so awkward on so many levels, I simply had to share.  It's only a minute long, but densely packed with cringe:
Sweet, sweet awkwardness. Let me count the ways…
A posturing Madonna impersonator who looks nothing like Madonna (except maybe the clothes)
Rayburn, the host, points out that Willie and Lester never got to say word or do a damn thing throughout the entire show
In a failed attempt at redemption, Joke #1 fails  (after Raybern forces a laugh, take note of the crickets chirping)
In a last-ditch effort at redemption, Joke #2 fails in the most inappropriate way imaginable.  Although that may not have been his intention, it makes for a hilarious moment.  If you're a fan of Arrested Development, you'll be reminded of Job and his dummy Franklin about now.
Gene Rayburn was fired from the show not long after this episode.  Coincidence?  I think it was more a matter of letting things get boring and uncomfortable, when the sole duty of a host is to keep things lively and running smooth.
Anyway…. while I'm sure just about any game show can be dissected to reveal its fair share of awkwardness, this one makes me smile more than most.   Cheers.