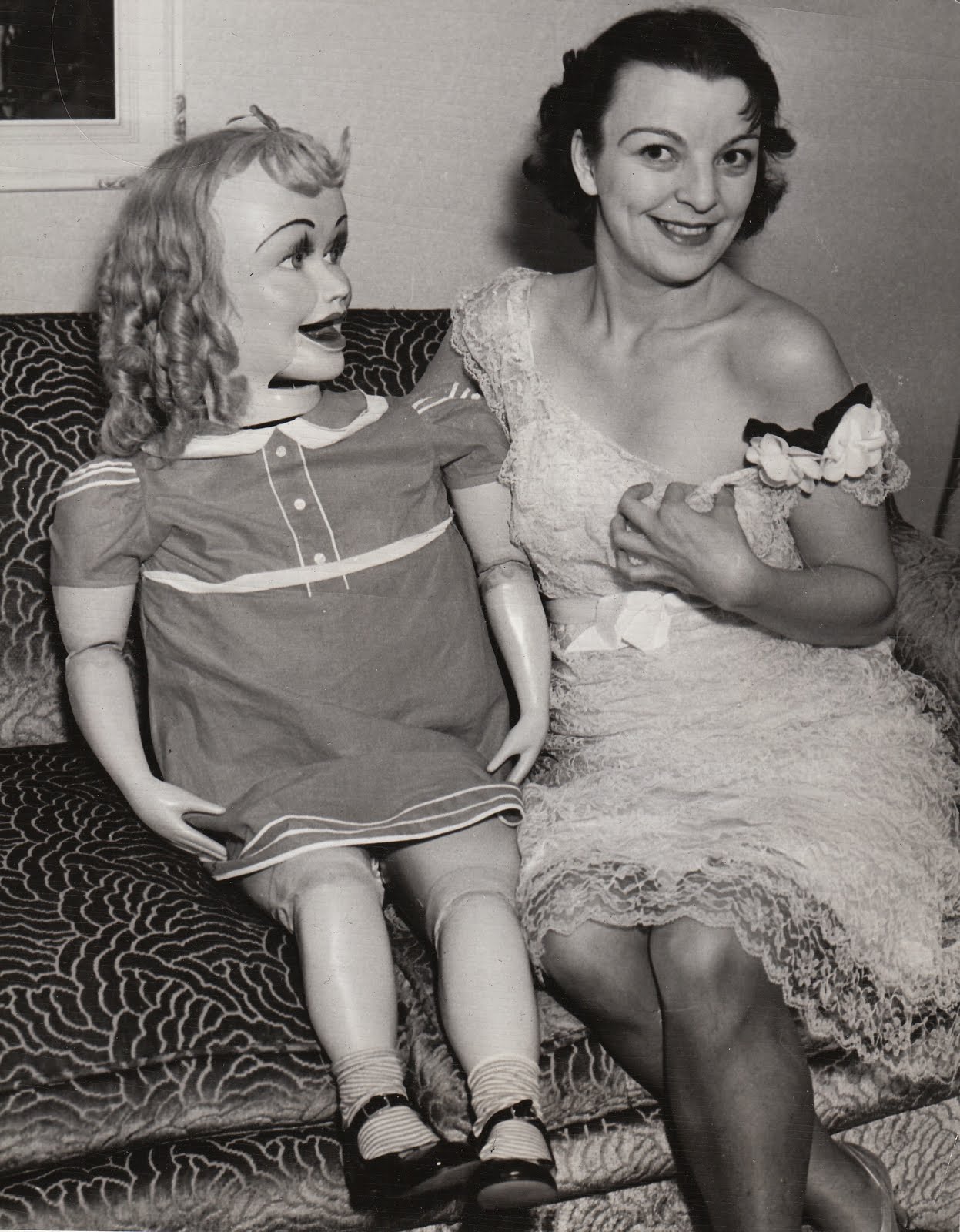 Let's kick off this look at vintage snapshots, publicity photos and actual ventriloquist dummies from the collection of Jim Linderman with the words on the reverse of the press photograph you see above from 1937:
"She didn't mind traveling about the country gypsy-like when Ellis K. Short, her husband, quit his bank job, Mrs. Annabelle Short testified in court yesterday. But when he ordered her to work as a strip-tease dancer she quit him, according to her testimony. Photo shows Mrs. Annabelle Short, who is a ventriloquist, with her dummy, after judge Charles has granted her a divorce."
As Jim quips: There is no quote reported from the dummy (or "vent figure" as they are properly called)
But hold on… Is this she? And is that Ellis?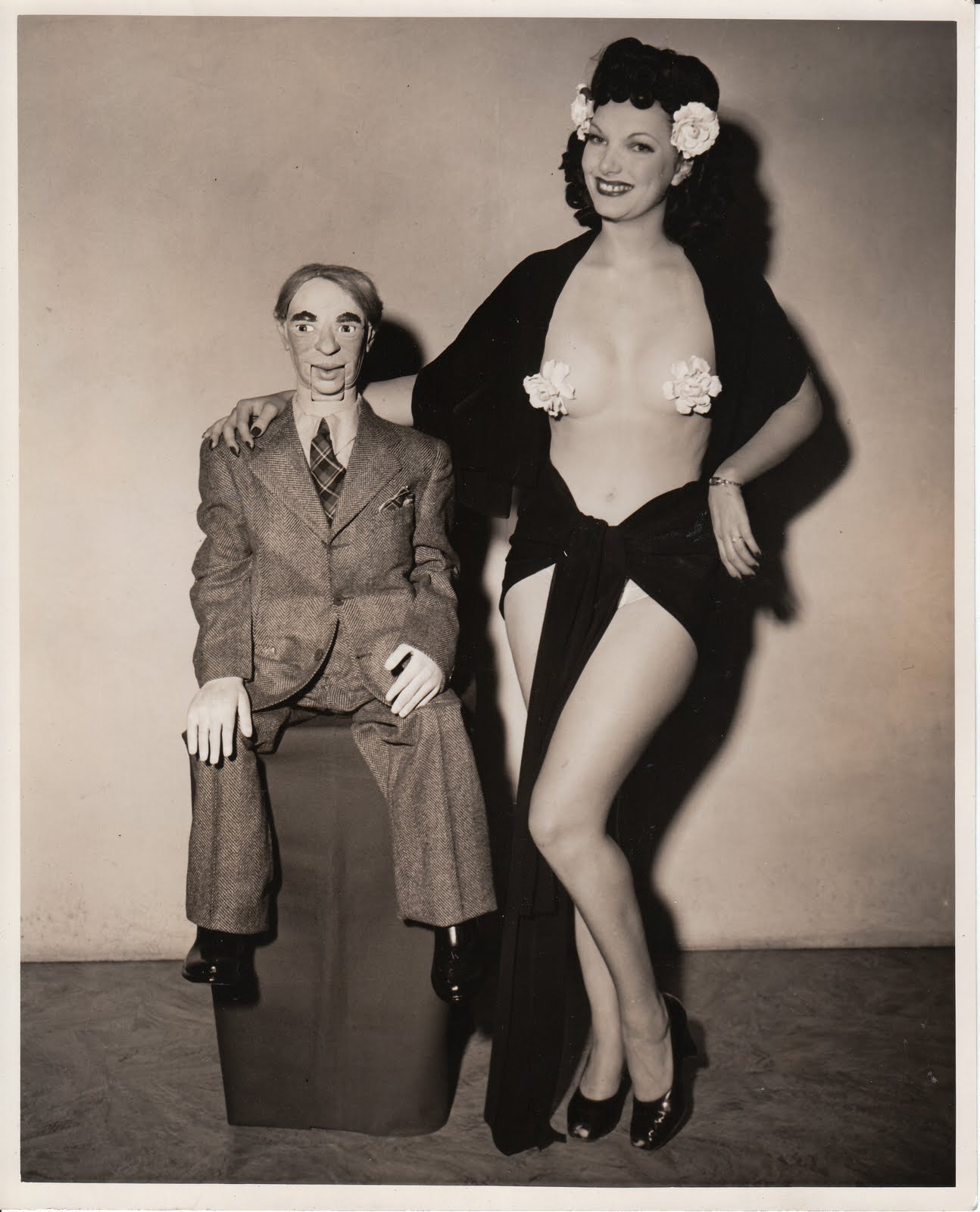 Let's keep this fit for family entertainment with four polaroids of lovable dummies from Jim's collection. Fans of Jack Black, Frank Sinatra, Pee Wee Herman and British royalty may care to enter bids for the following lots: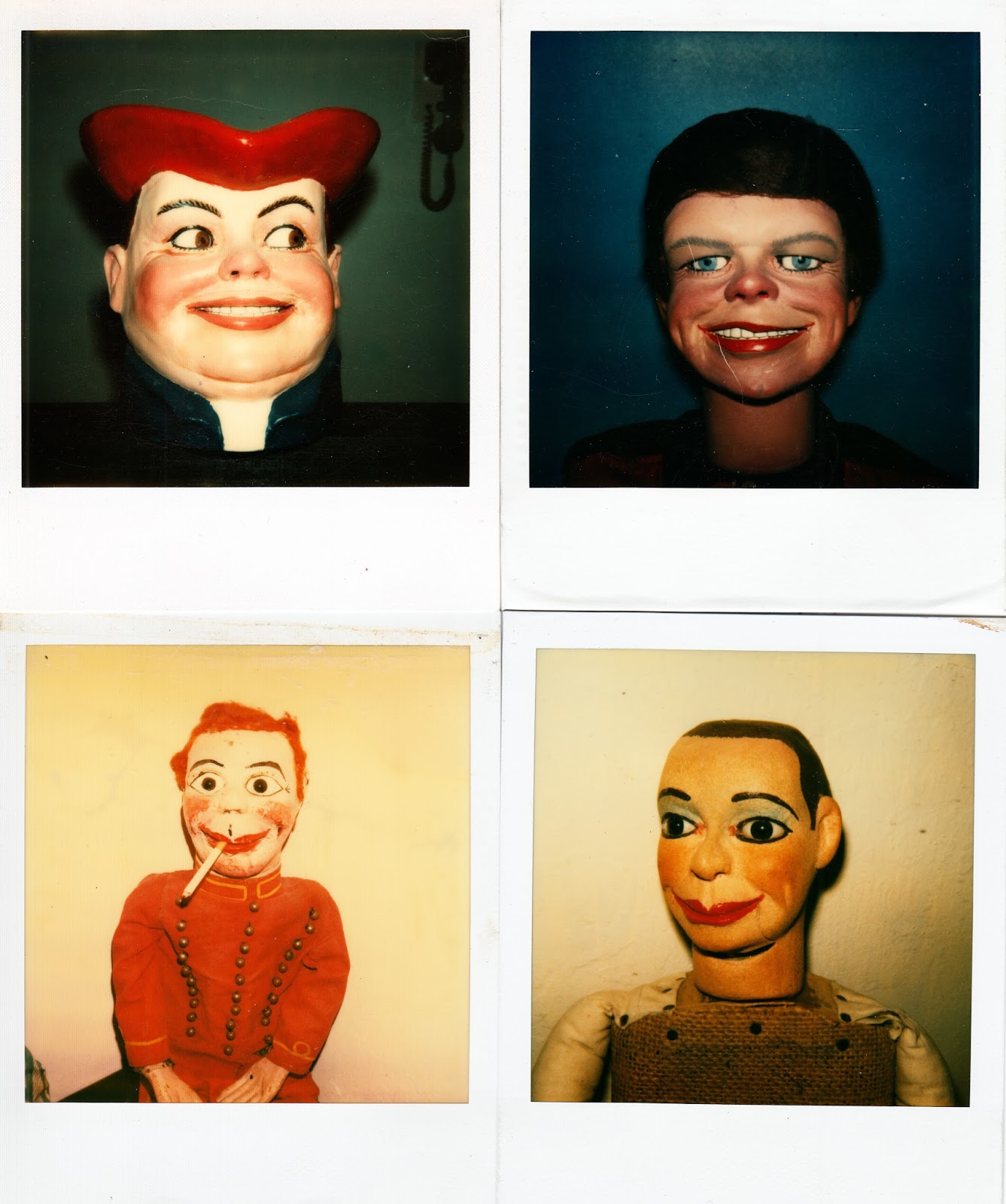 We'll return to more Polaroids soon, but before that, this: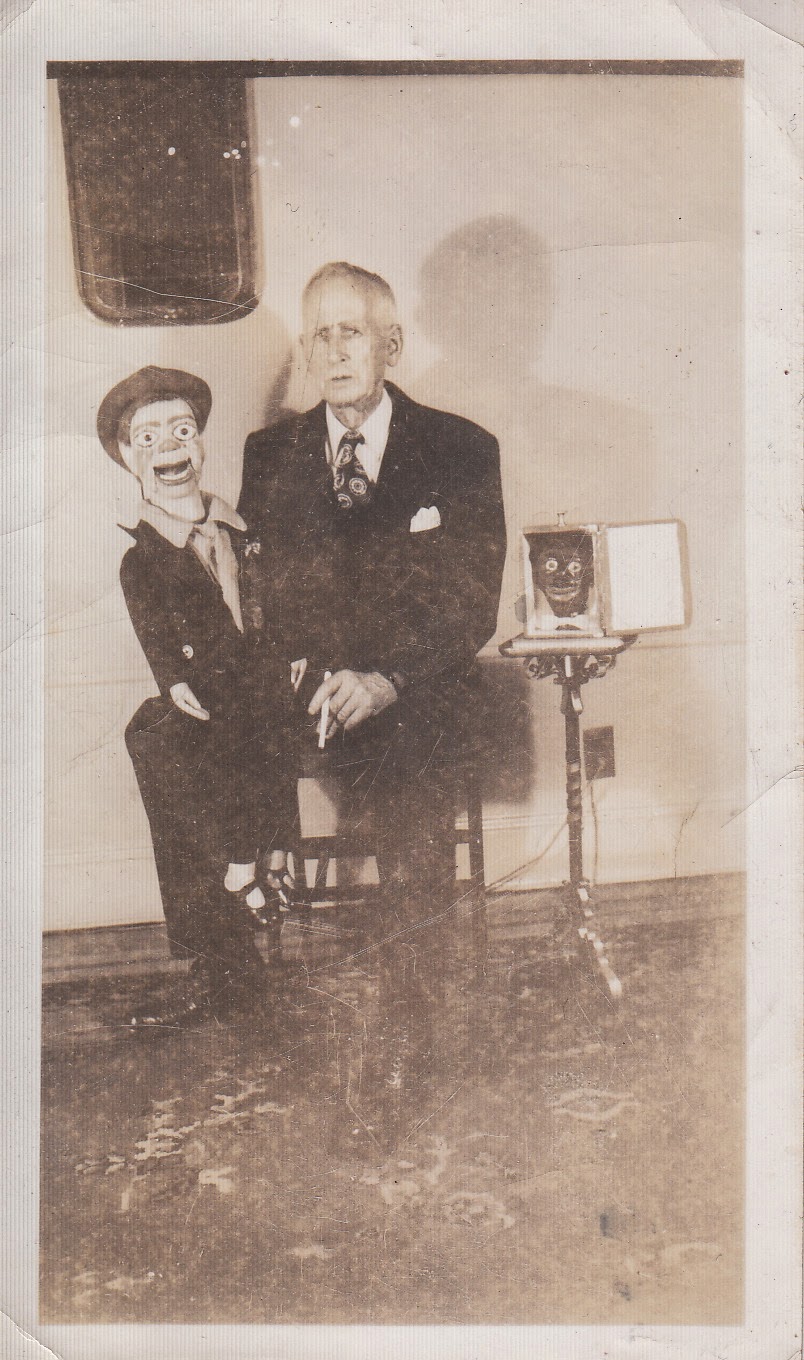 After that Vintage Ventriloquist Vent Dummy (and one in the box), a couple of press photographs from more female ventriloquists and their wooden families: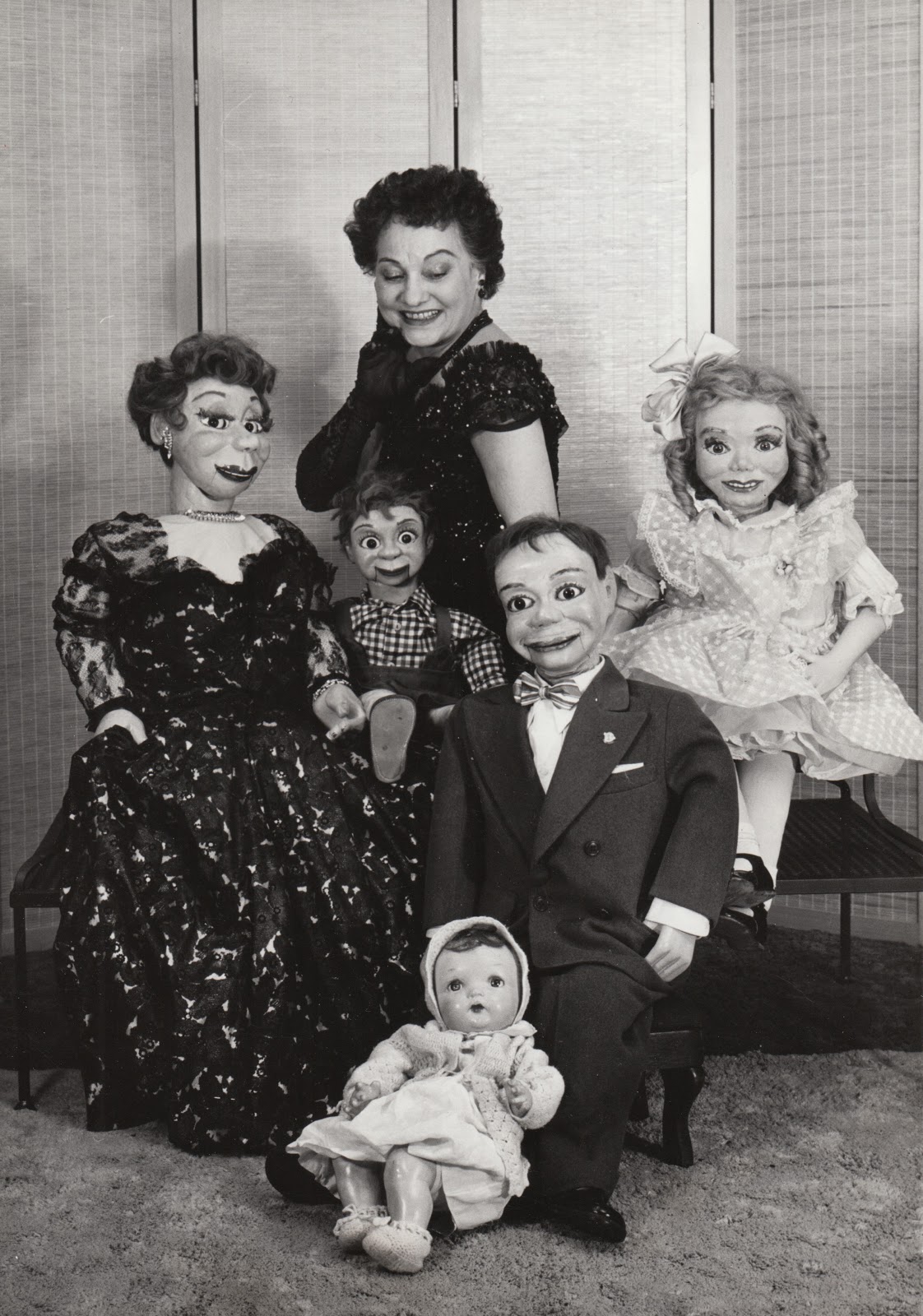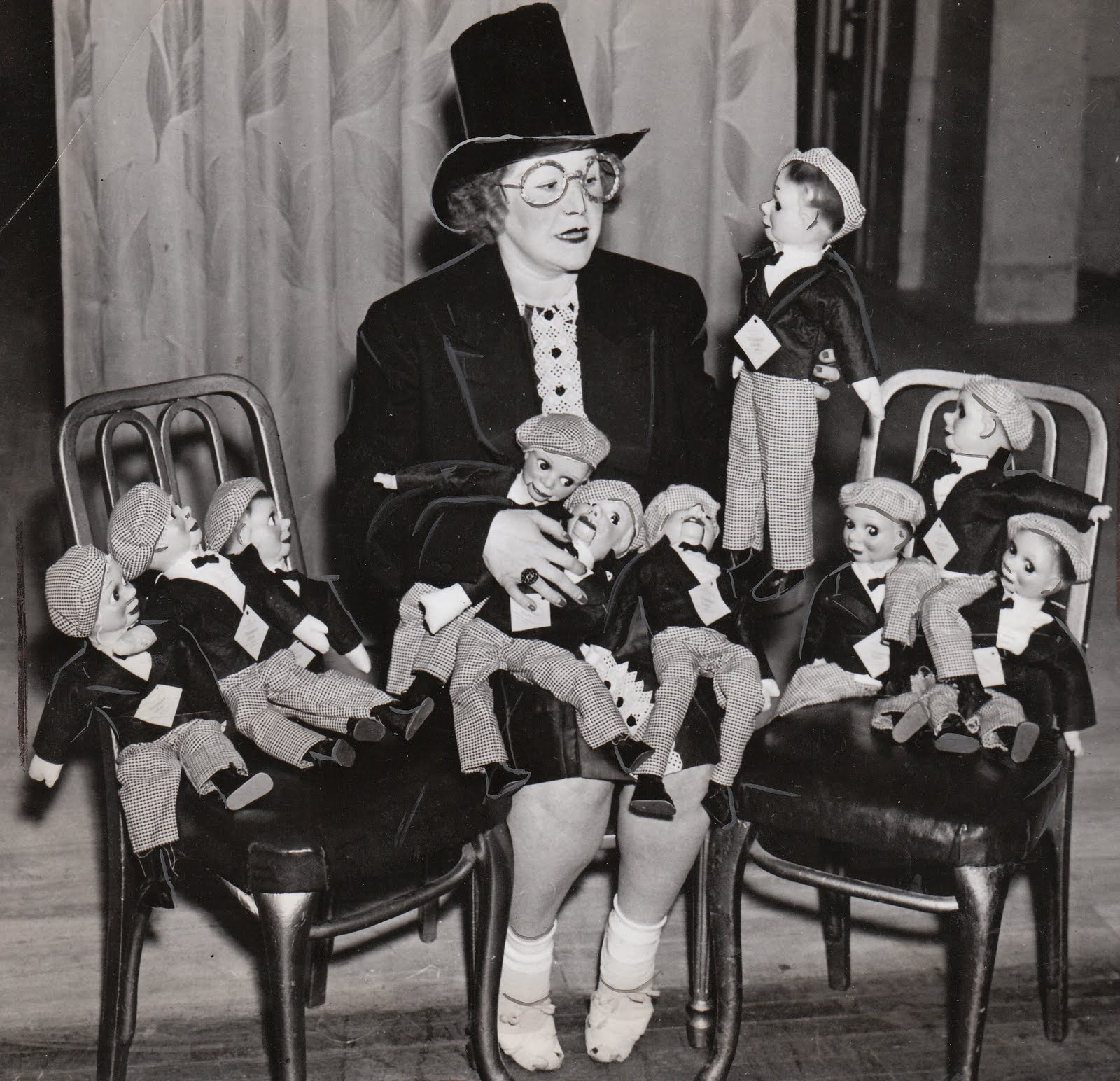 Now for some more Polaroids, at least one of which is hell bent on world domination and a fascist super-state: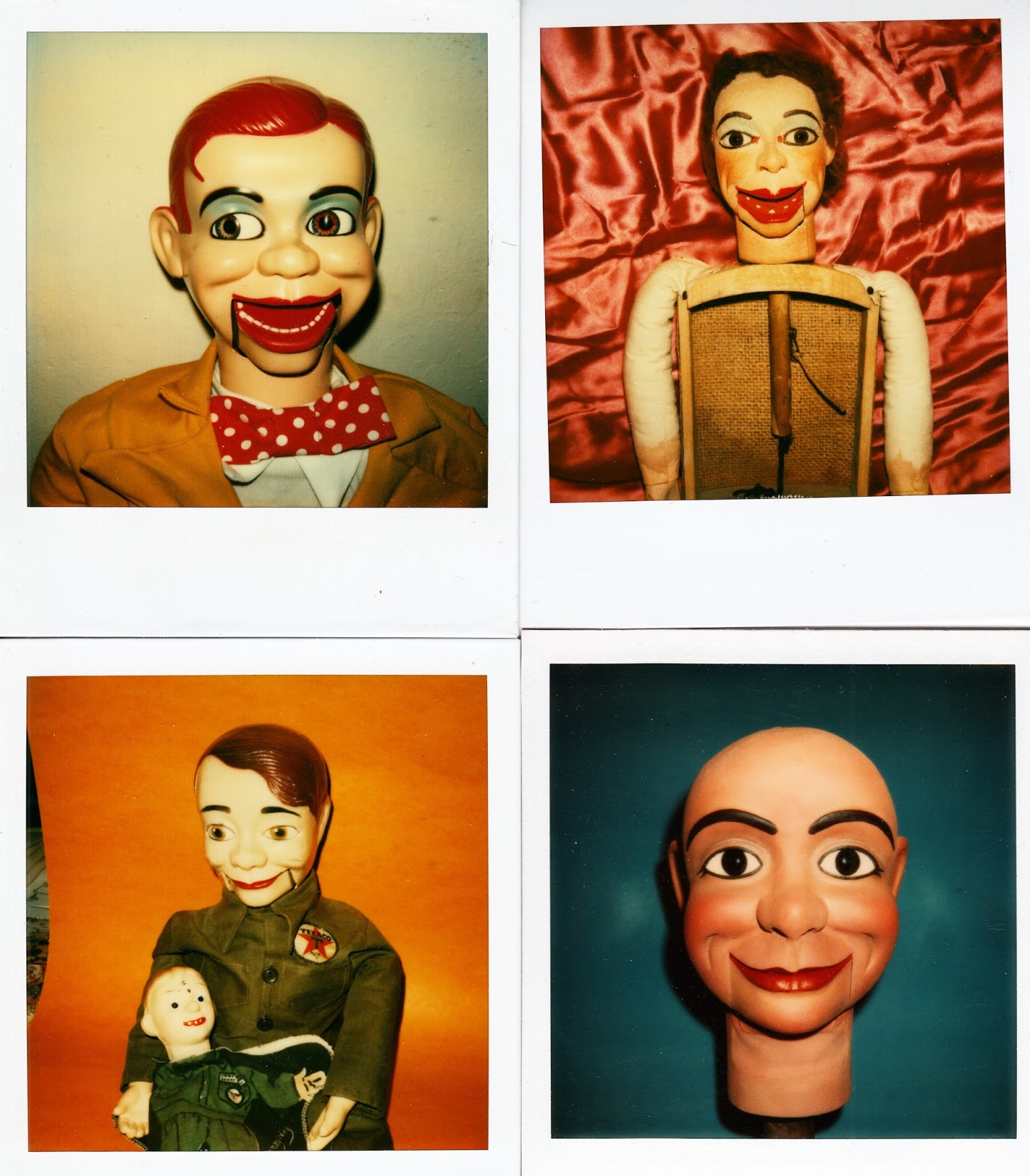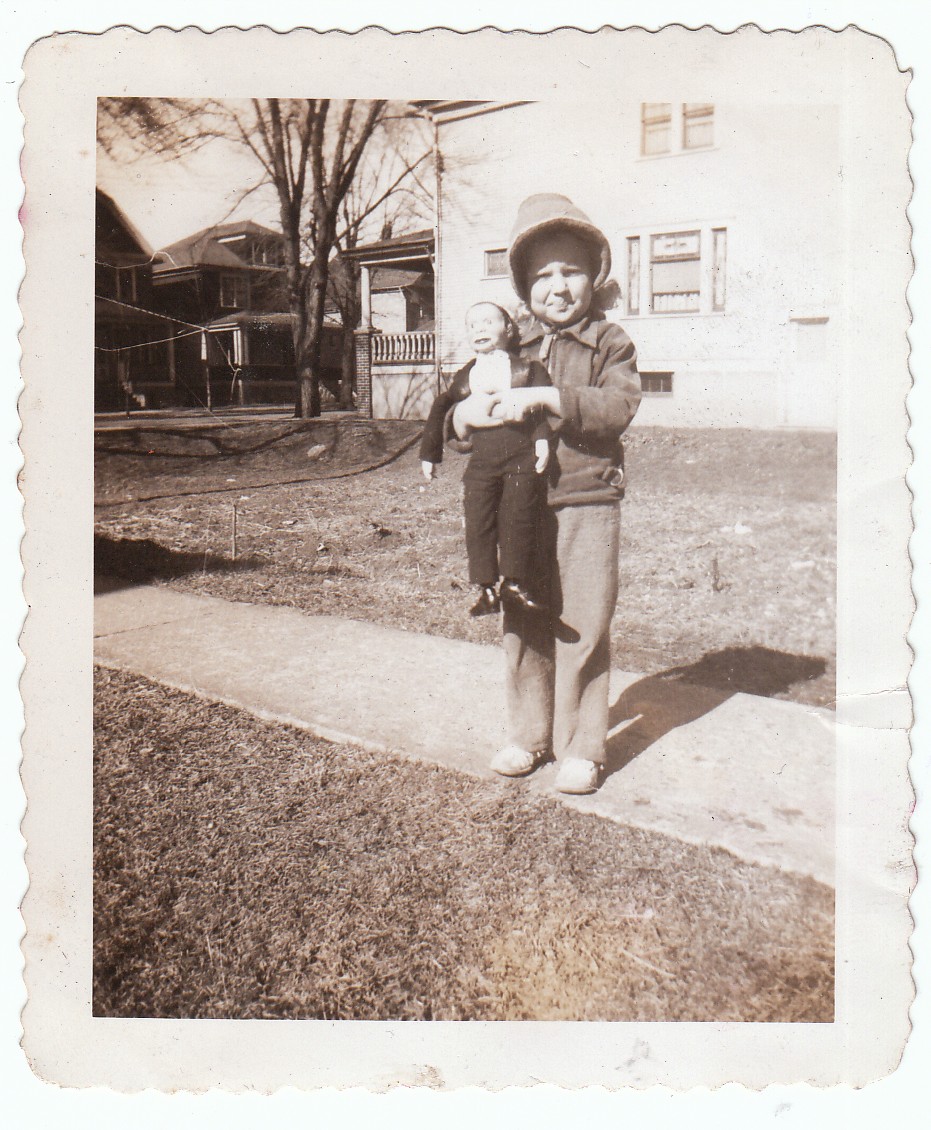 A word from Jim on the image above:
A young boy or girl practices not moving his or her lips. Charlie McCarthy was once the world's most famous blockhead, sidekick and as unlikely as it seems (since the whole point is to SEE the ventriloquist) radio personality. He was owned by Candice Bergen's father.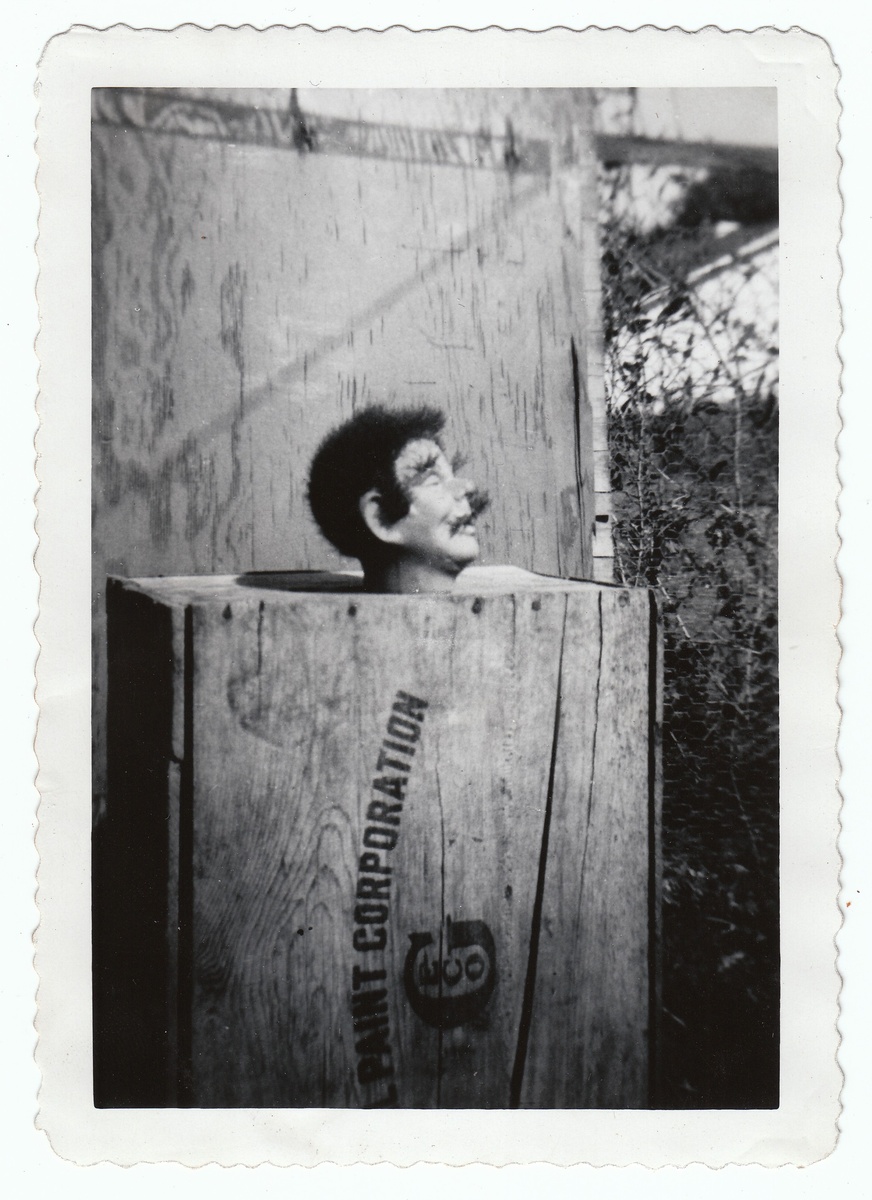 Finally, a few words from our sponsor: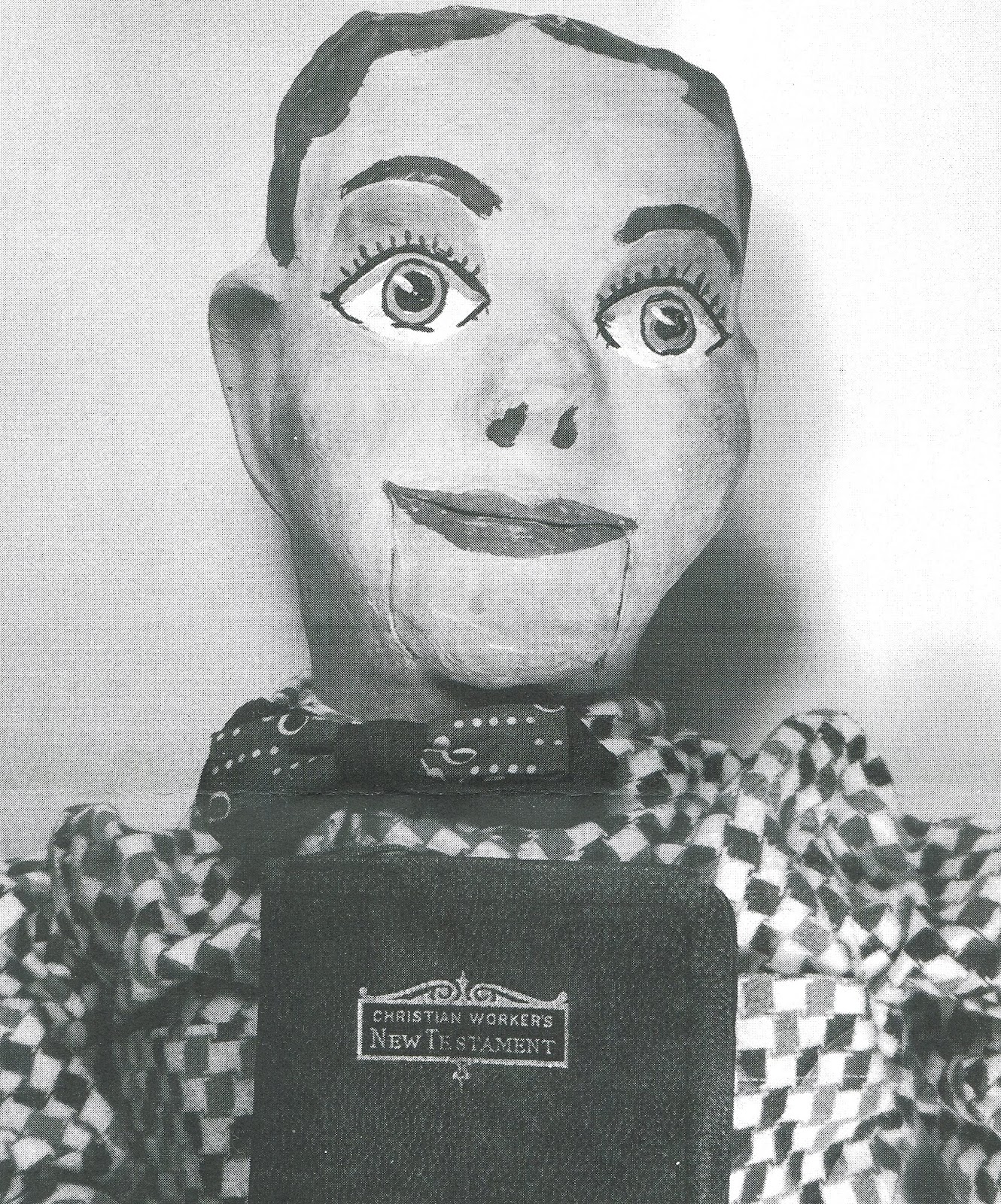 Ventriloquist Figures from Collection Jim Linderman.
See more in Jim's book : I'M WITH DUMMY: Vent Figures and Blockheads  Vintage Photographs from the Jim Linderman Collection.