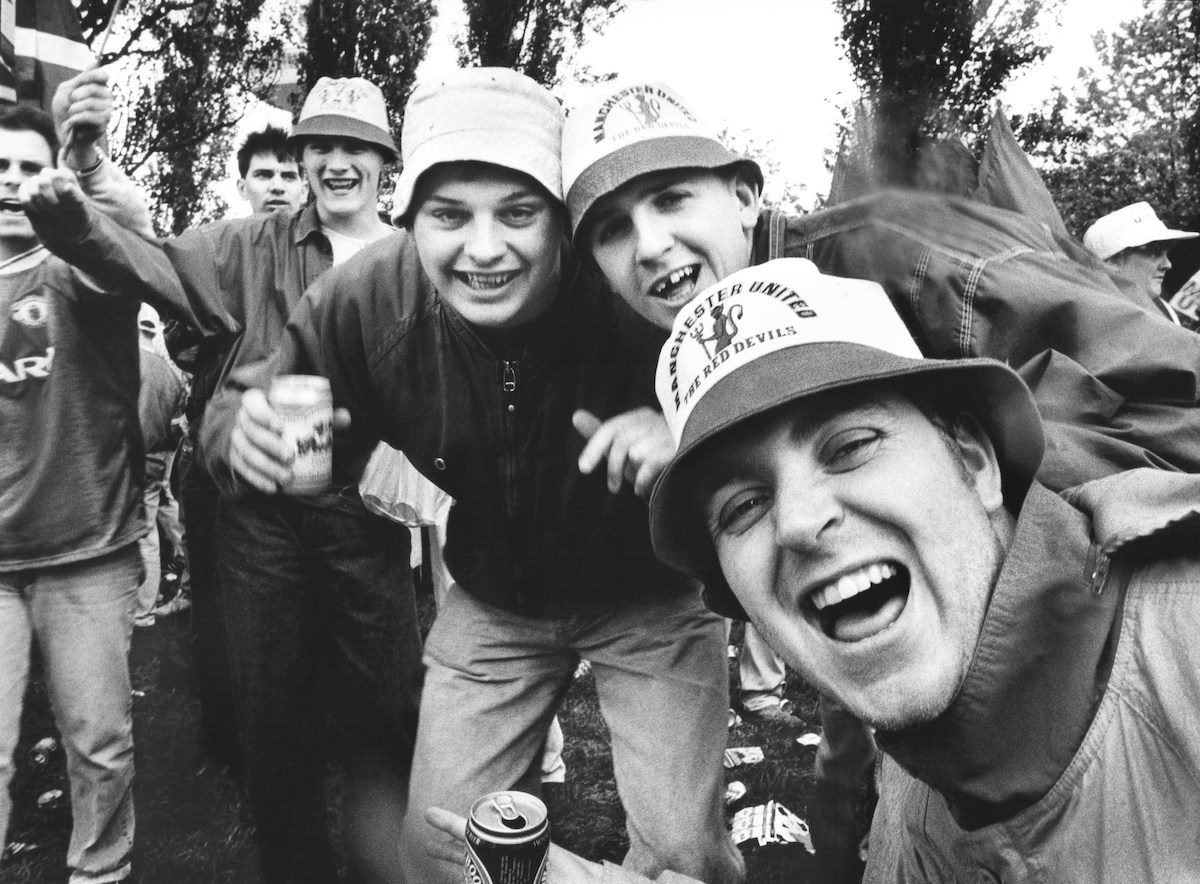 "In the weeks leading up to the final the Manchester Press was full of negative stories regarding hooligan threats, fan violence, heavy police crackdown, bans on public transport (even the ferries) and a predicted clash with the Feyenoord Dutch Hooligans", says Richard Davis. The photographer (previously) was in the heart of the crowd with Manchester United fans in Rotterdam for the football club's Cup Winners' Cup final victory against Barcelona on 15 May 1991.
"Finally with everything ready, camera and six rolls of film, four of us caught the overnight ferry from Hull to a very quiet Rotterdam, no football fans to be seen yet."
And then the place lit up.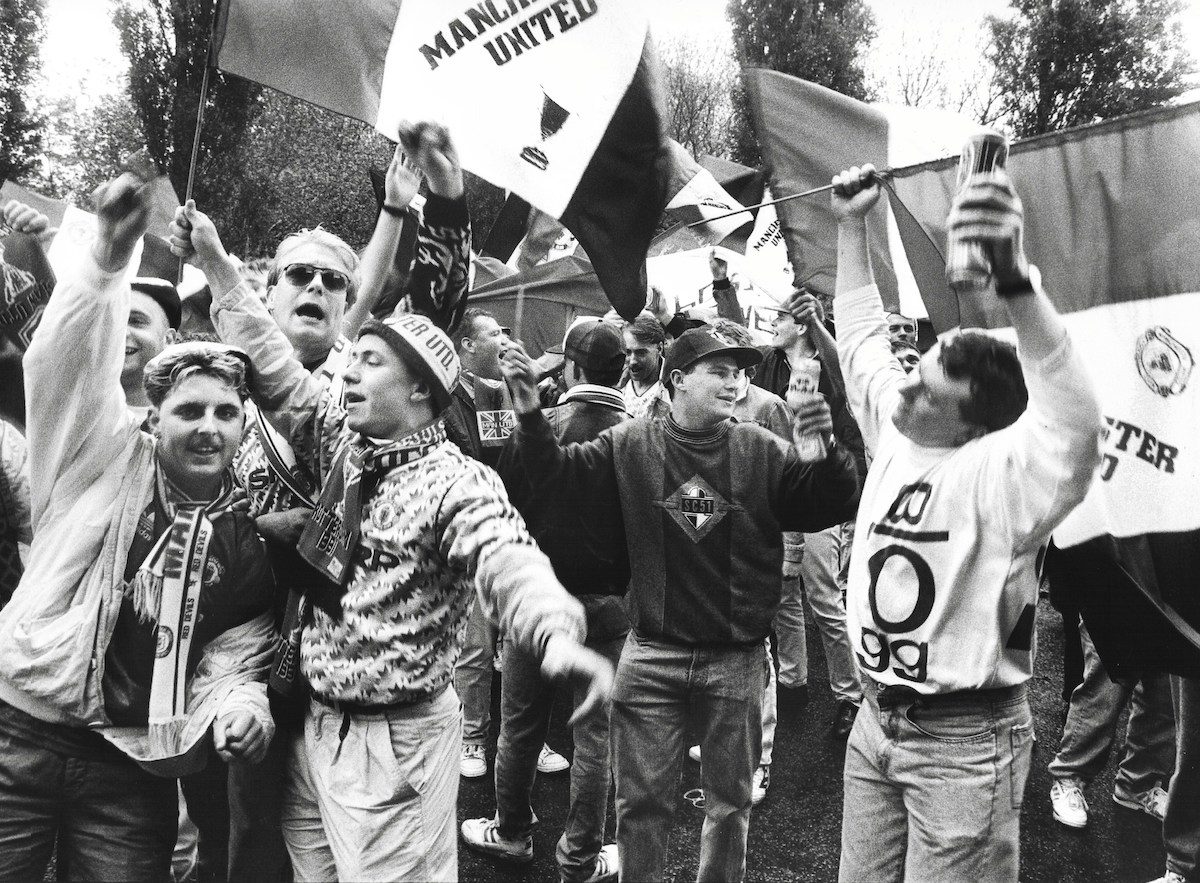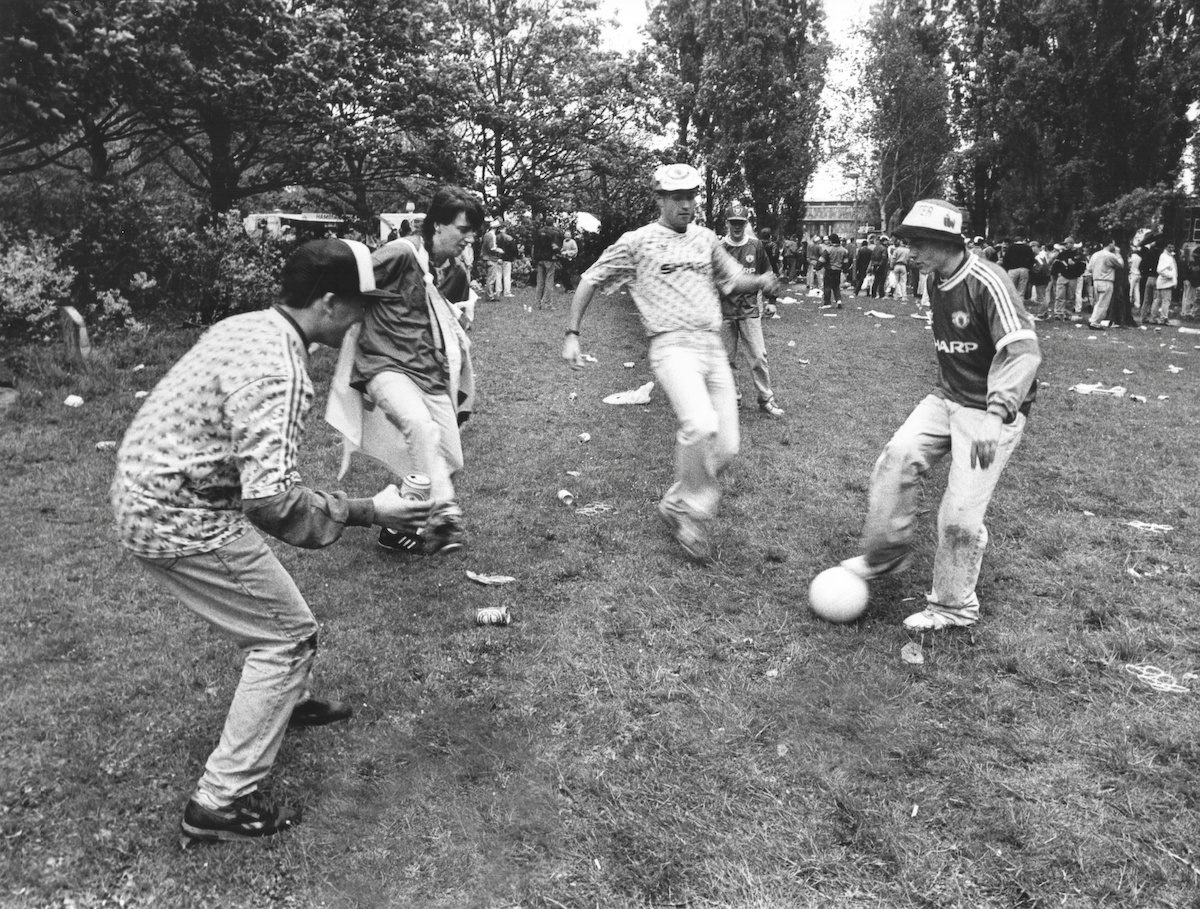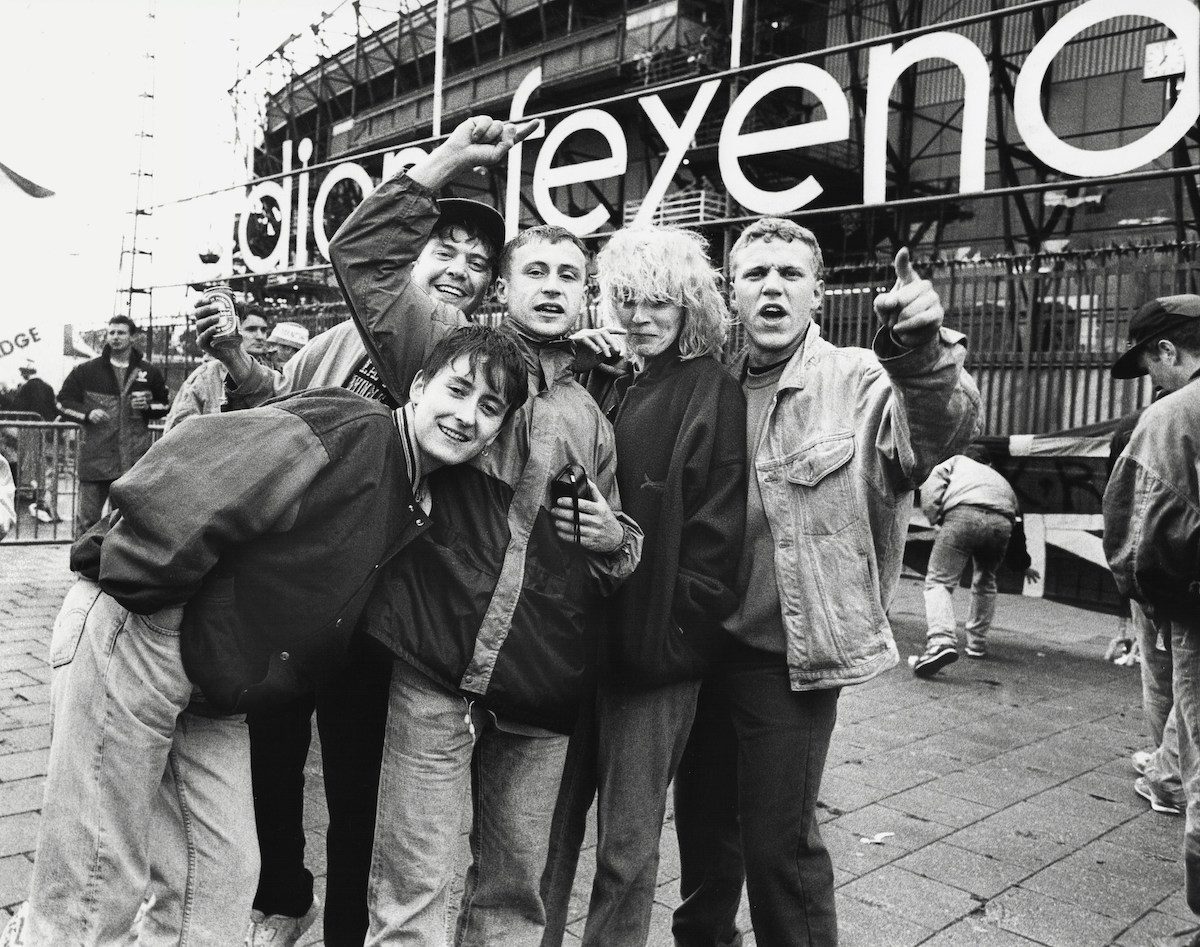 "Final Day, and all of a sudden Rotterdam filled up with Man Utd fans," he ays. "They were everywhere. Weather wasn't the best though, rained on and off all day but this didn't dampen the party spirit. Fair play to the Dutch authorities. They set up a huge Man Utd Fan Park and left people to it, musical entertainment and alcohol was provided with the police keeping a respectful distance and I honestly didn't see any trouble all day."
"It was only later in the day when we made our way to the stadium that we saw some Barcelona fans and once inside the ground it was clear the stadium was 75 per cent United fans, again though I saw no trouble and people everywhere had clearly come just for a good time."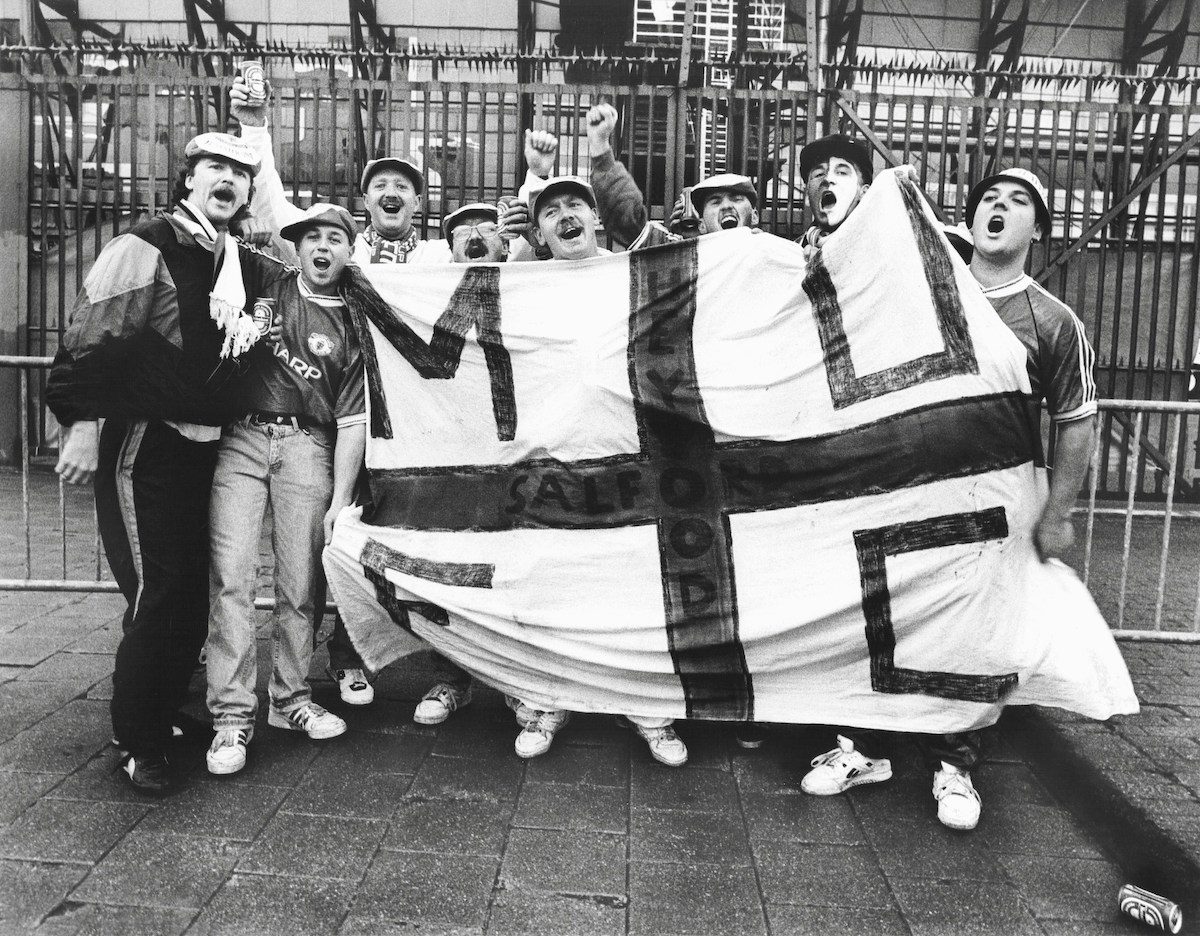 "In 1991 Madchester fashion was huge and both United and City were right in the middle of it. Rave and dance culture was massive at the time and that definitely encouraged football fans to approach games with a feeling of wanting to have a good time. People wanted to party not fight."

– Richard Davis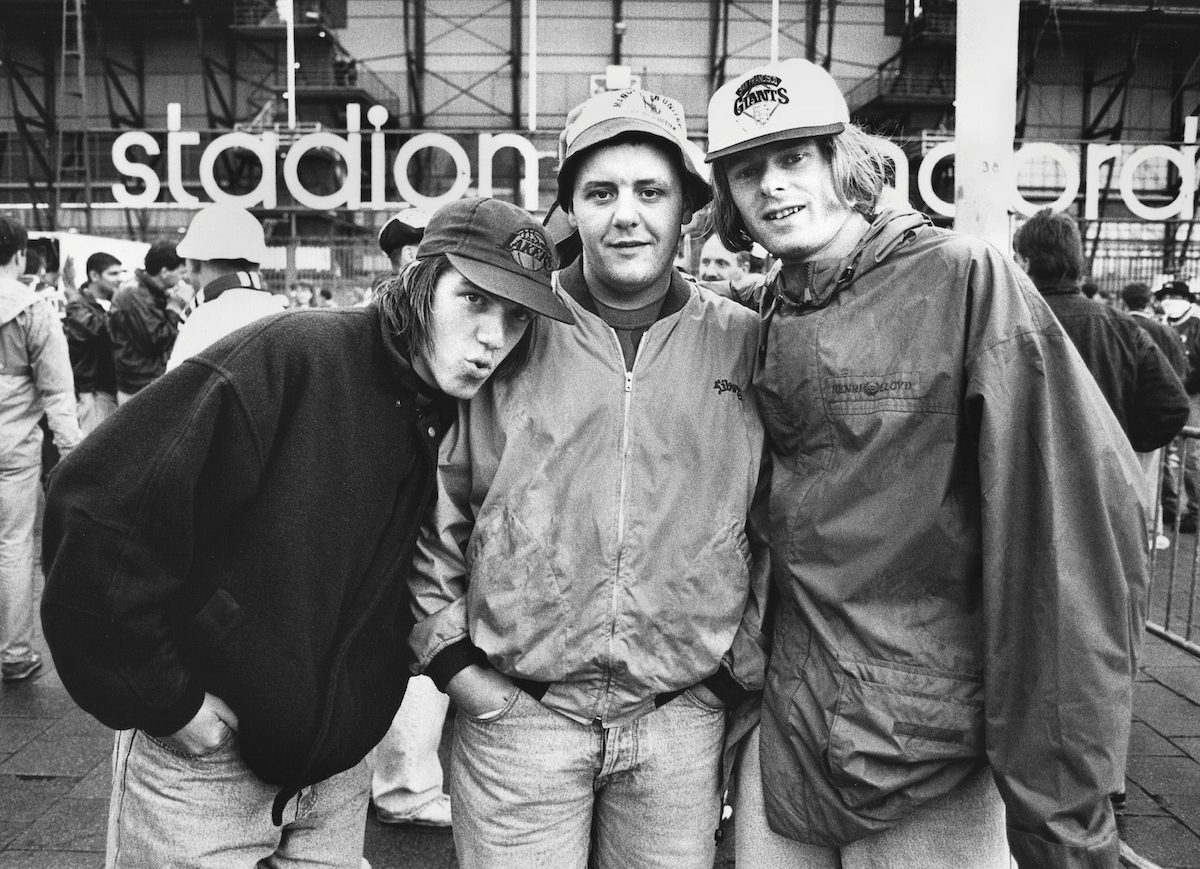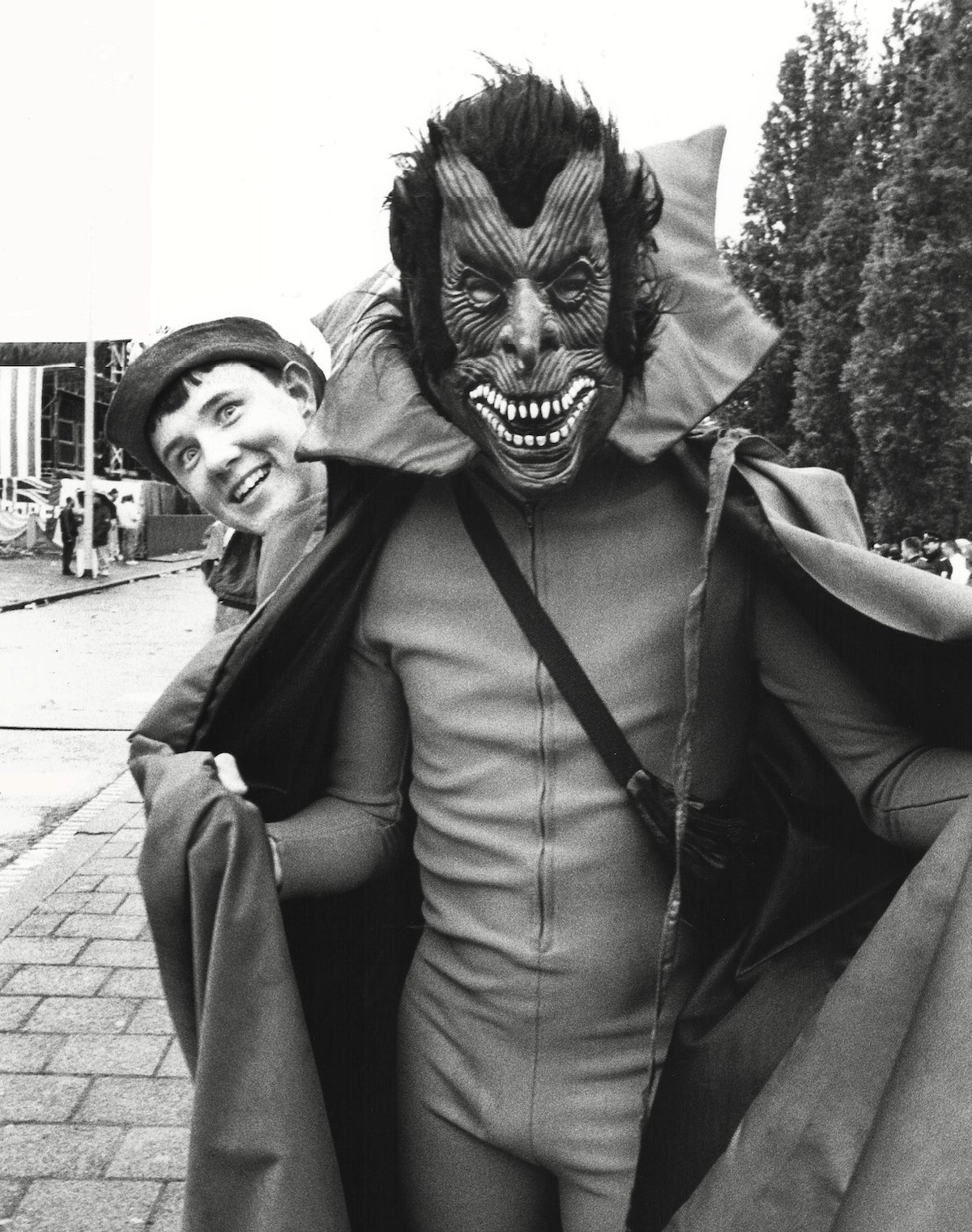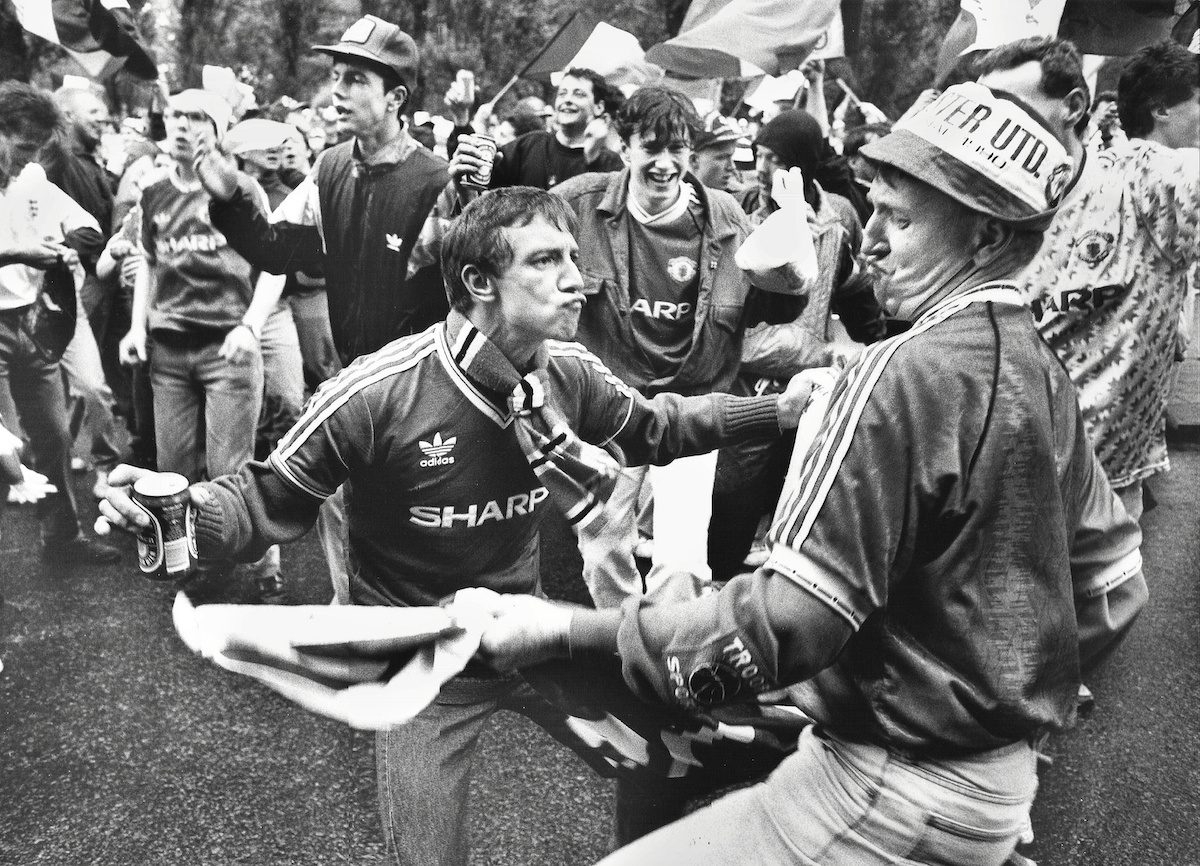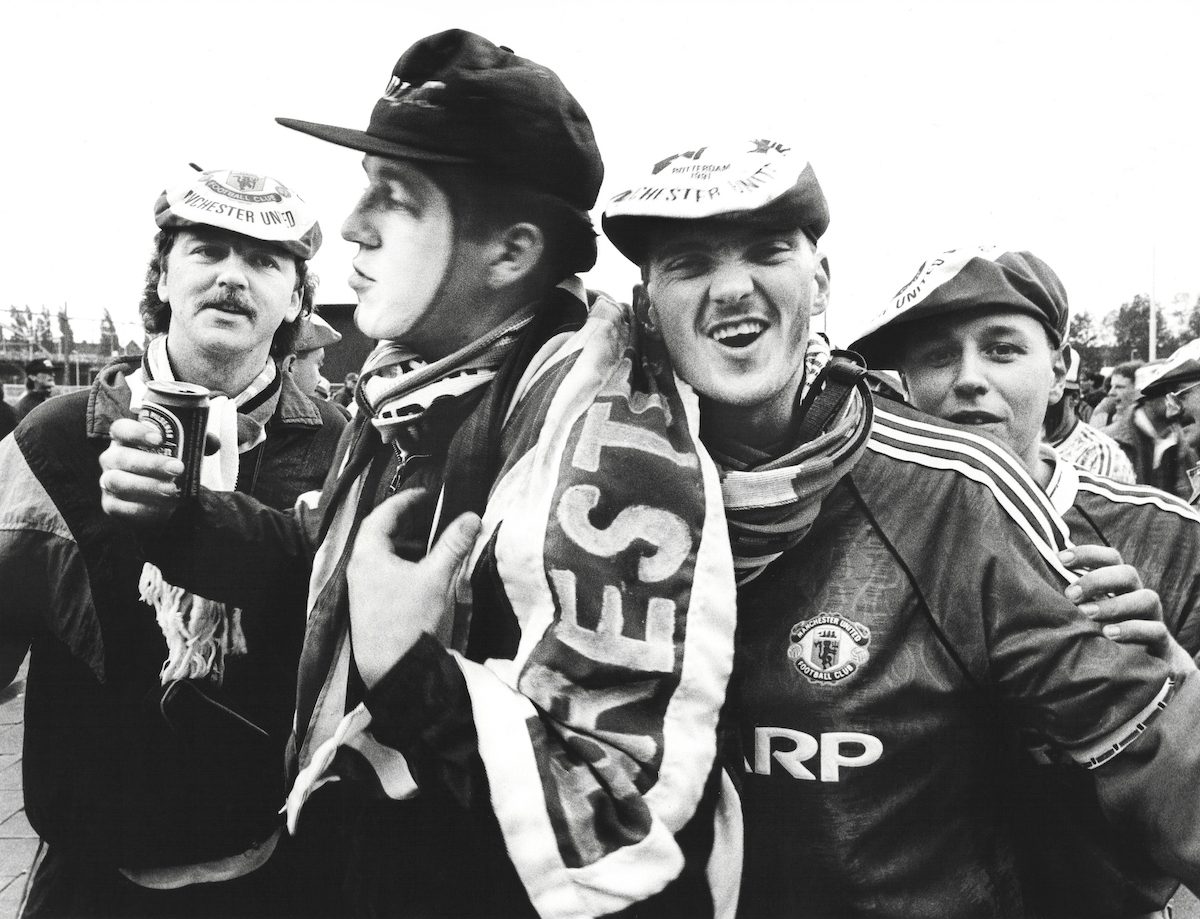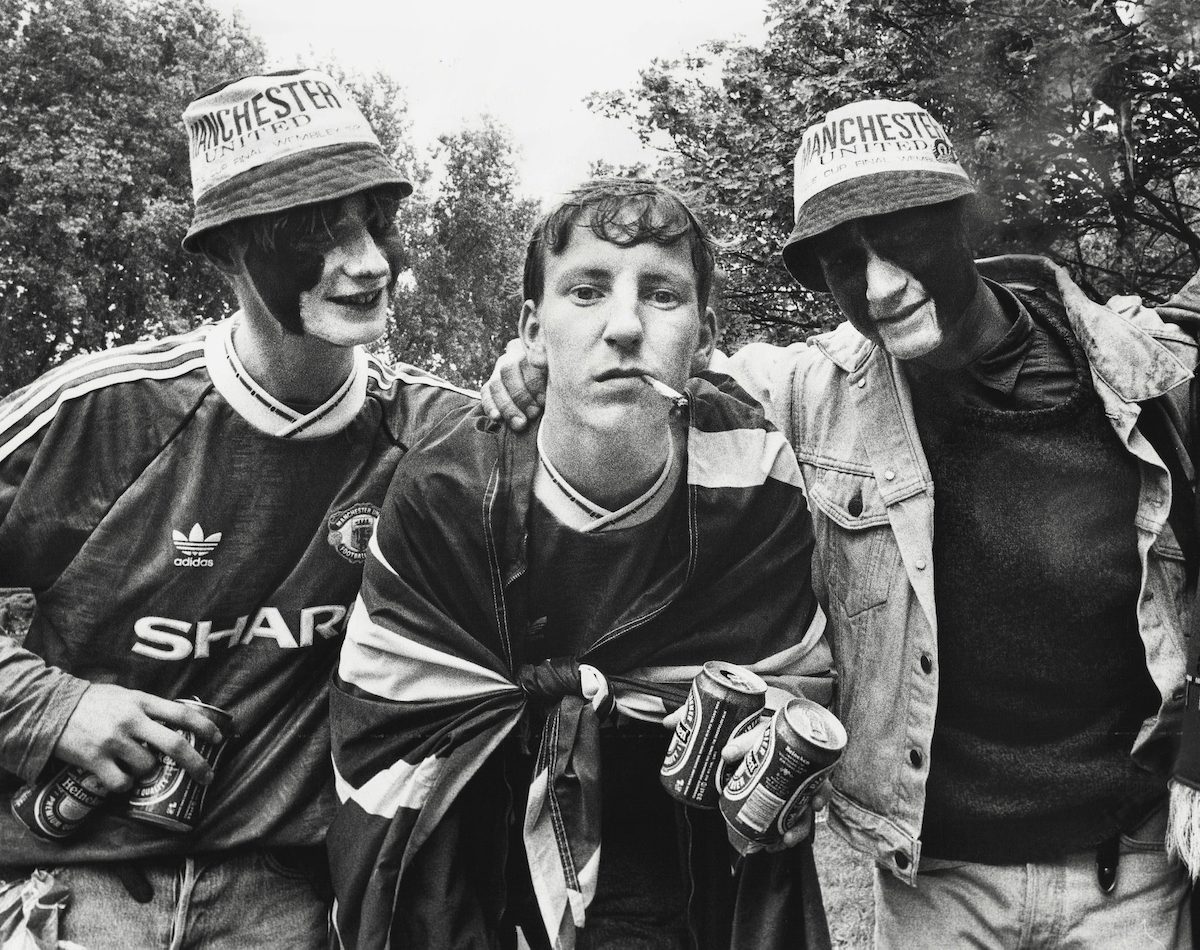 "The next day we got the train to Amsterdam and it seemed a lot of United fans had the same idea. In the evening back in Rotterdam we all went to see 808 State at the Nighttown nightclub along with loads of United fans. Another great night, and I got backstage to photograph the band. Great lads."

– Richard Davis
You can buy a terrific book of Richard's photos published by Lower Block. Check it out here.
Our prints are here.