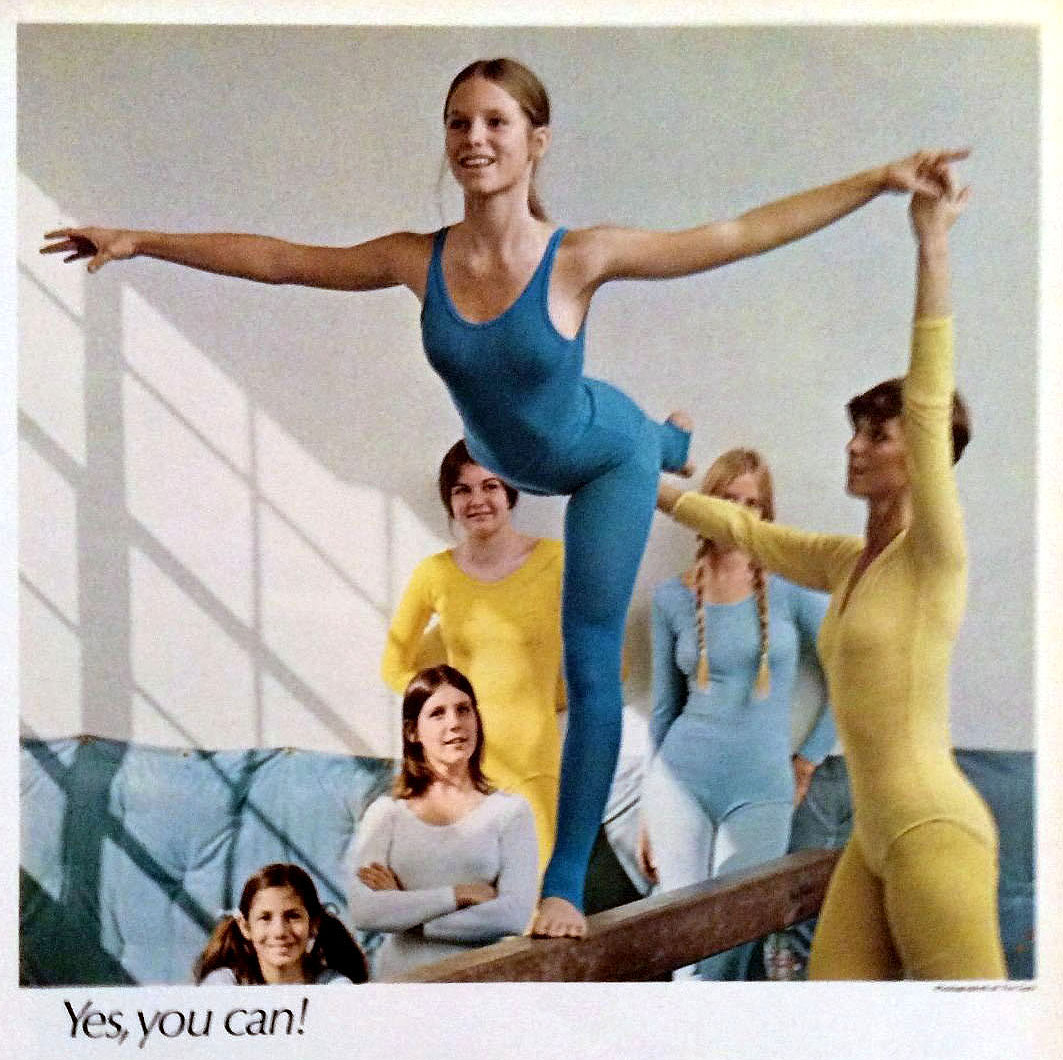 "Yes, you can!" – from a 1971 Tampax advertisement.  It's a perfect example of feminine hygiene marketing, touting that their product will allow women to live an active live, even during that special time of the month.
Of course, these ads came in all varieties over the decades.  Often, they used shame tactics, claiming their product would save you from public embarrassment.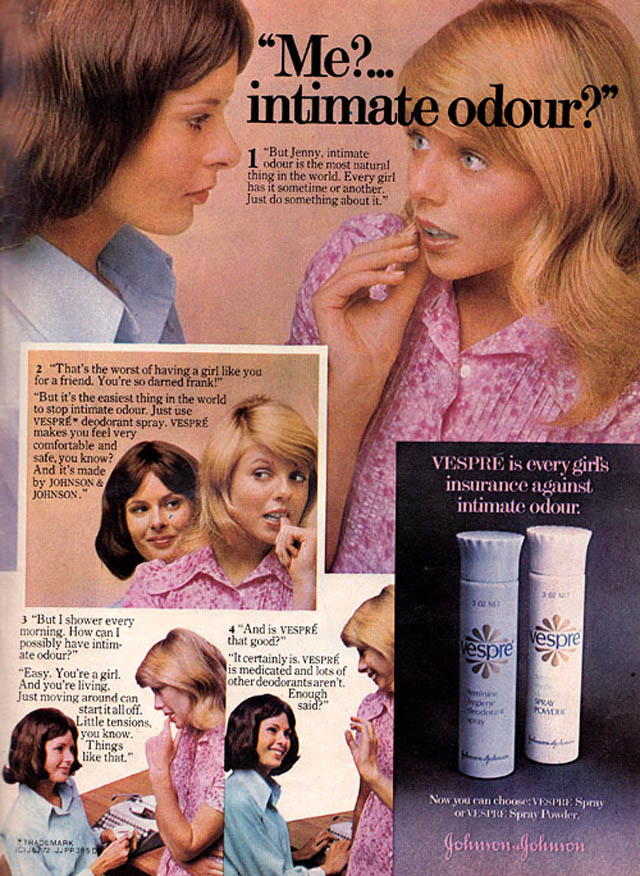 Also,  they offered girls something new-and-improved over the feminine products their mothers used….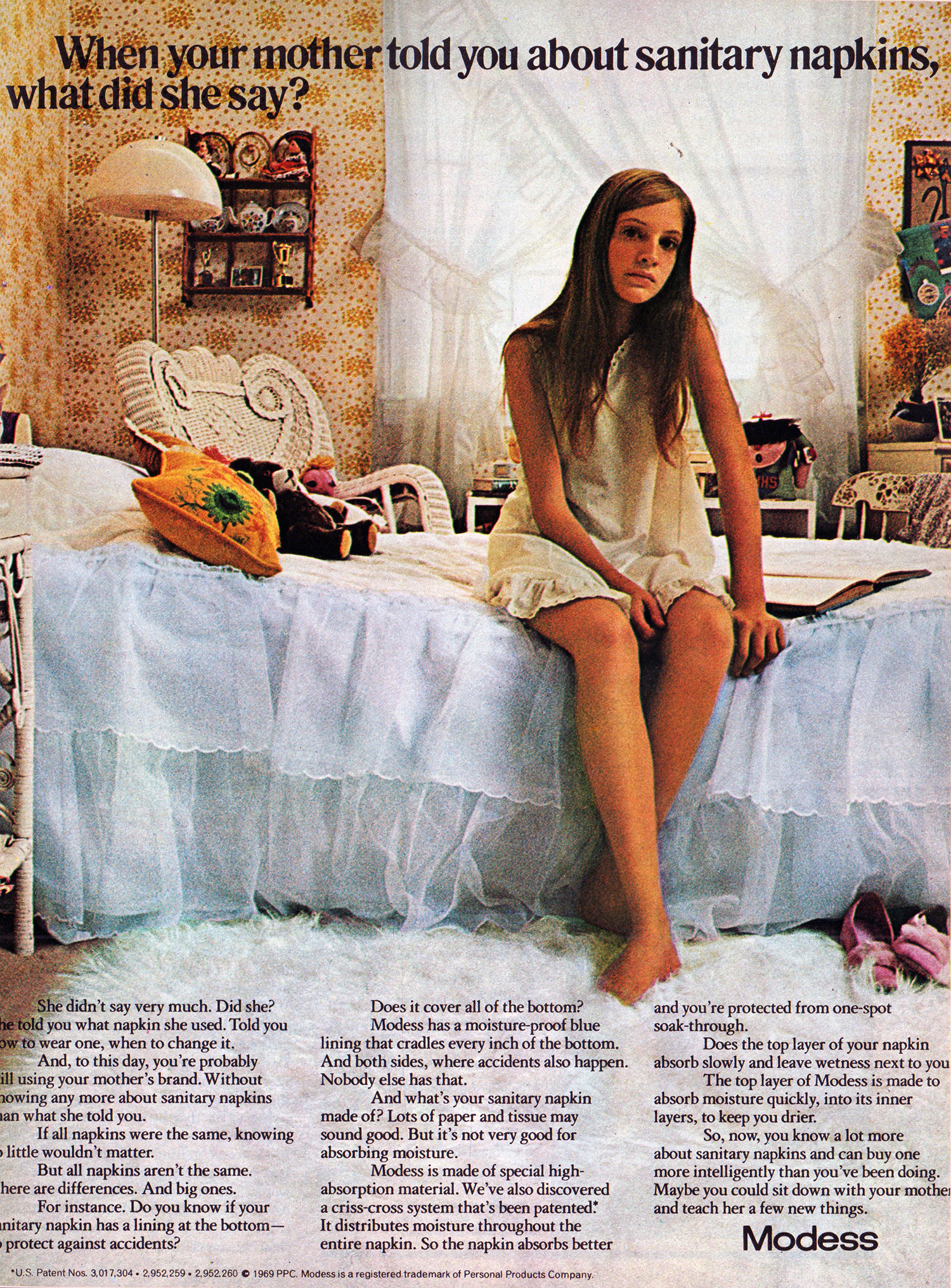 "She didn't say very much.  Did she?  She told you what napkin she used.  Told you how to wear one, when to change it.  And, to this day, you're probably still using your mother's brand. "
But, primarily, it was all about offering women the freedom to live an active life and deliverance from cramps and the "captivity" the monthly visitor once brought.
Let's have a look at 25 examples from the 1960s-1980s: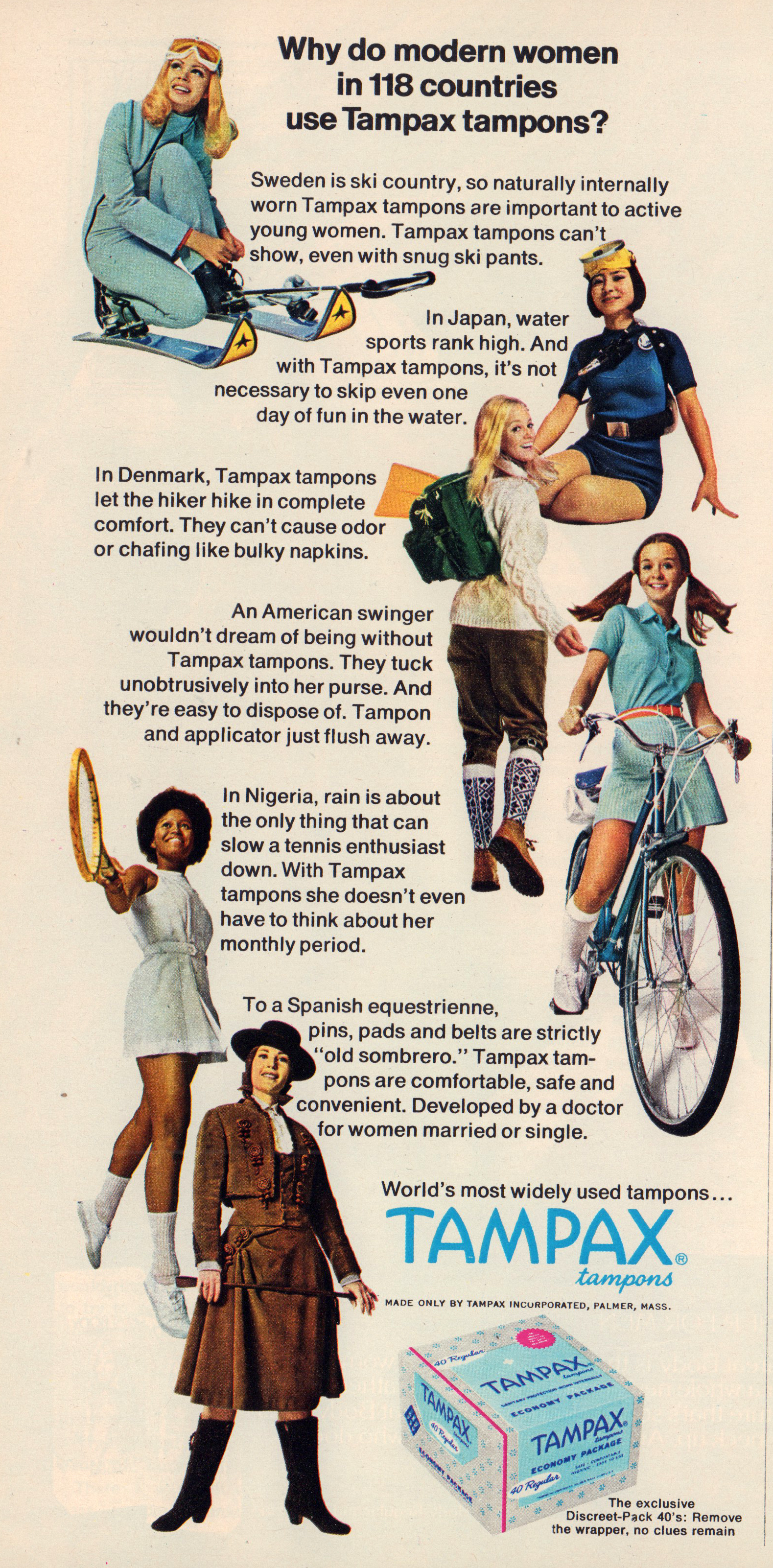 In 1971, Tampax tampons allowed women to ride horses in Spain, play tennis in Nigeria, hike in Denmark, scuba dive in Japan, ski in Sweden… and "swing" in America.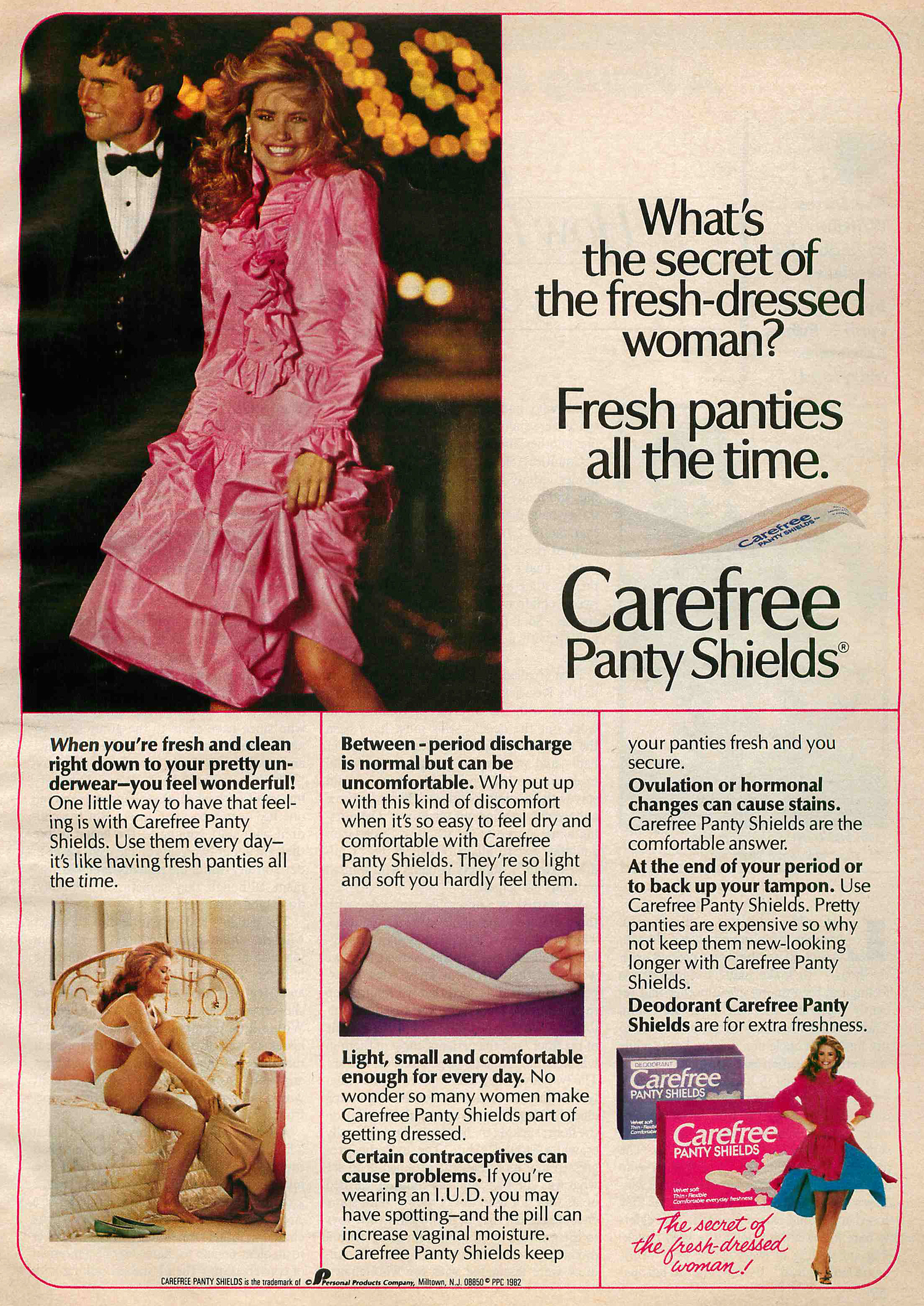 1983 Carefree Panty Shields

1970 Midol – "You're no dropout, not even for menstrual cramps."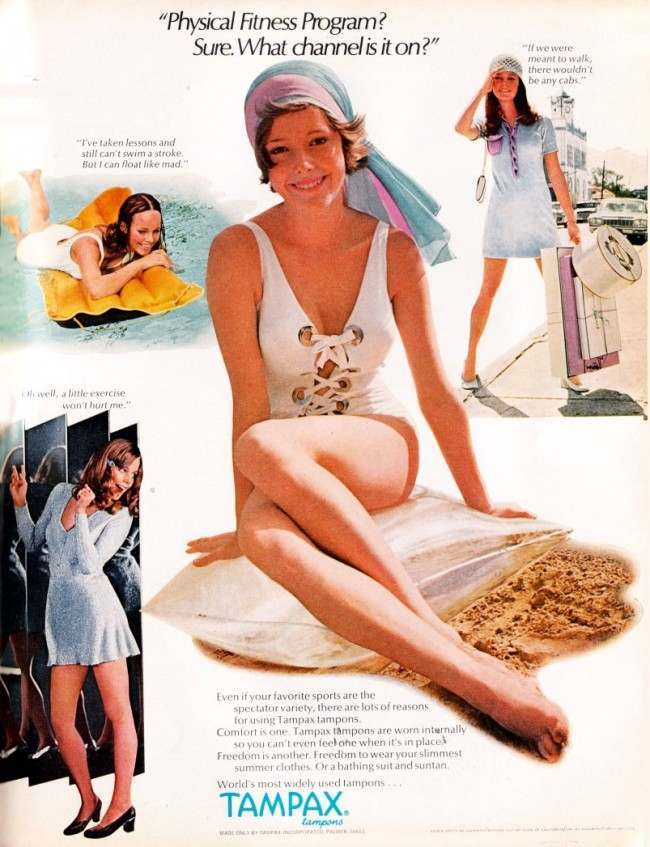 This ad was featured in a feminine hygiene article from a few years back.  Also in that article, perhaps my favorite of them all…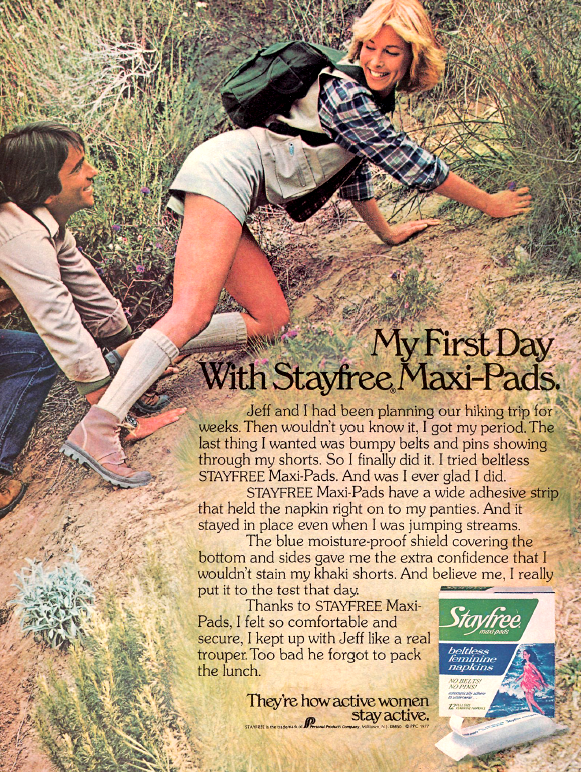 I love that the Stayfree Beltless Feminine Napkin gives her the confidence to go first up the hill, with her butt in his face.  "They're how active women stay active."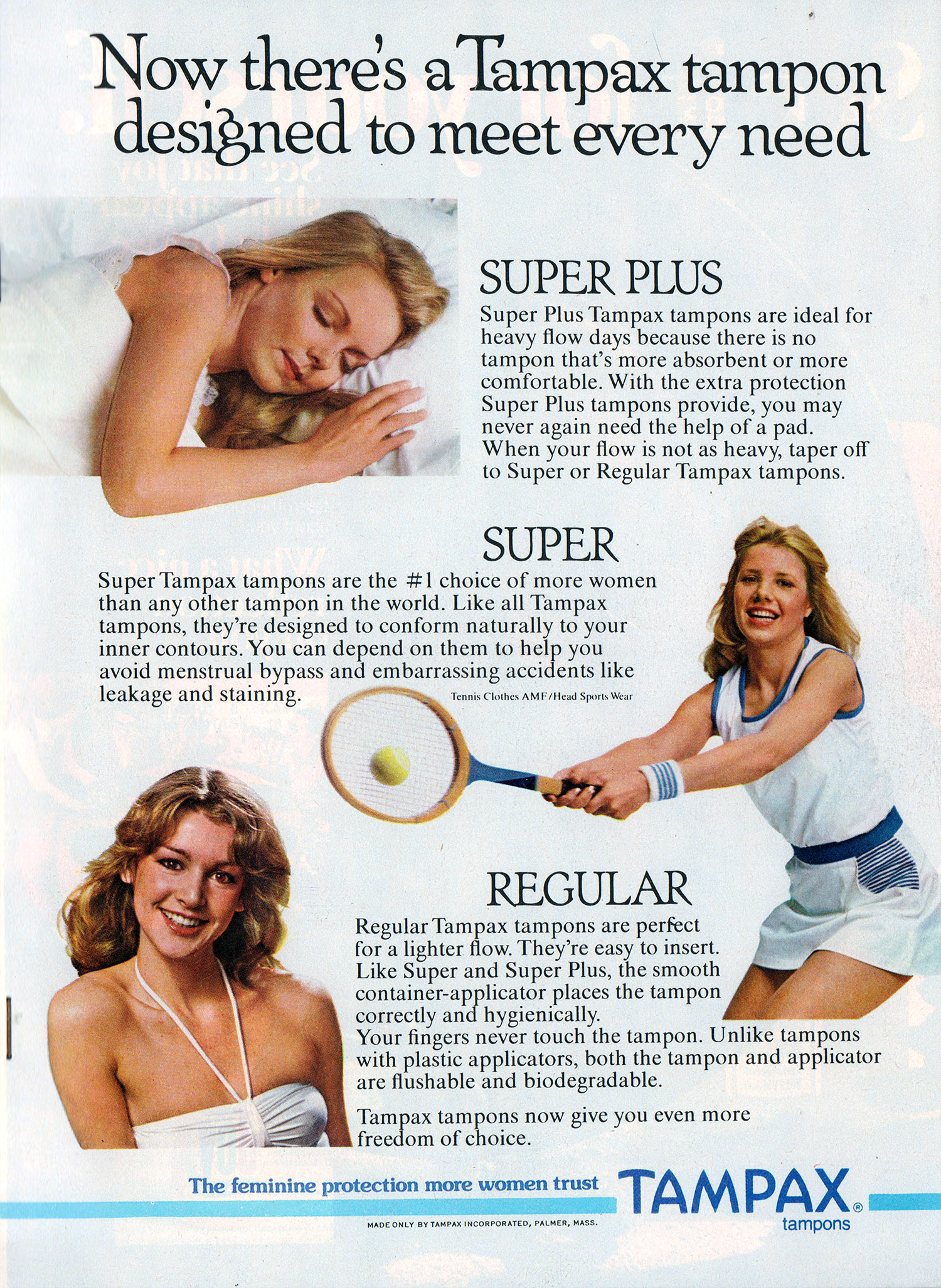 1978 – Tampax Super Plus tampons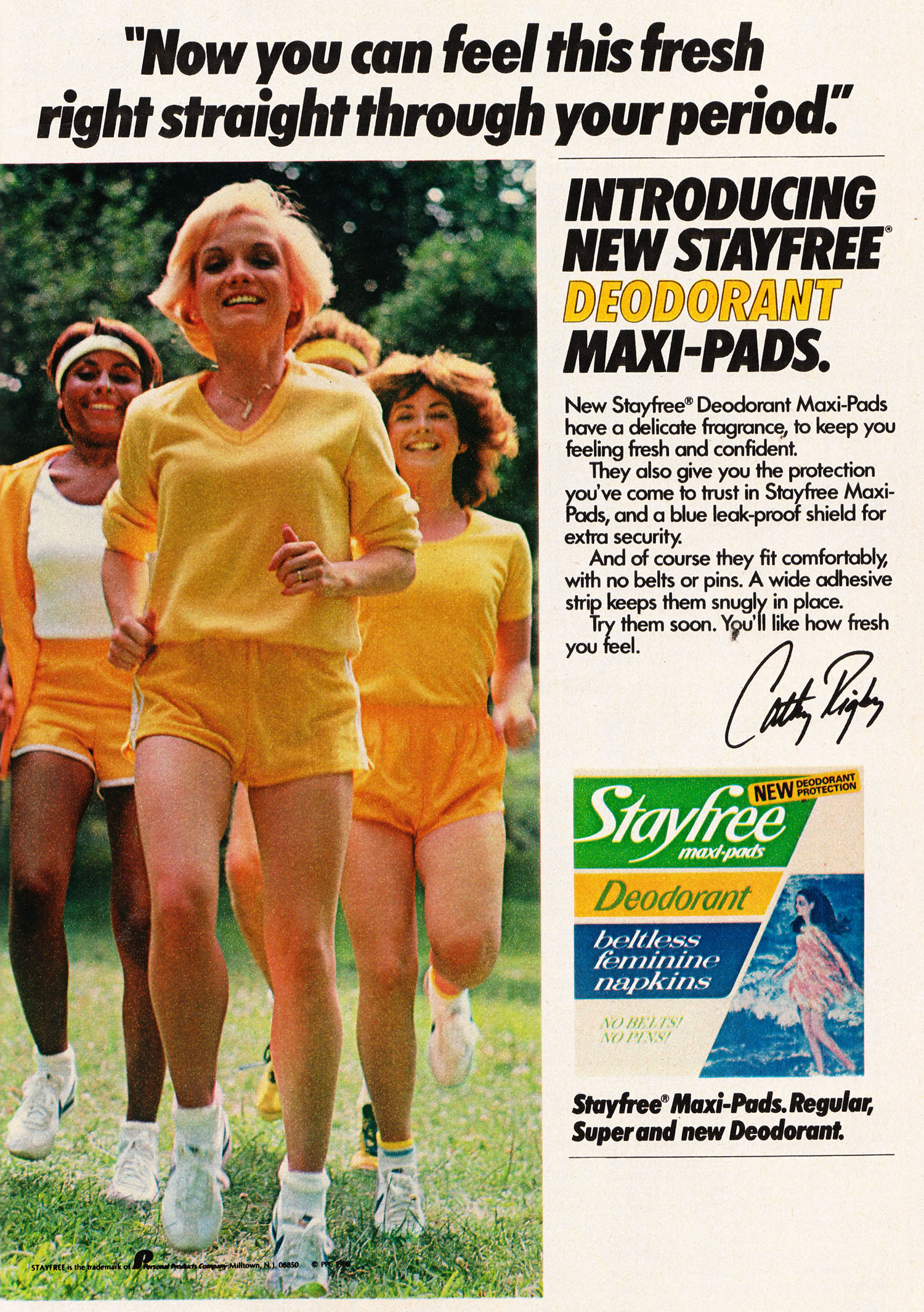 1981 – Stayfree DEODORANT maxi-pads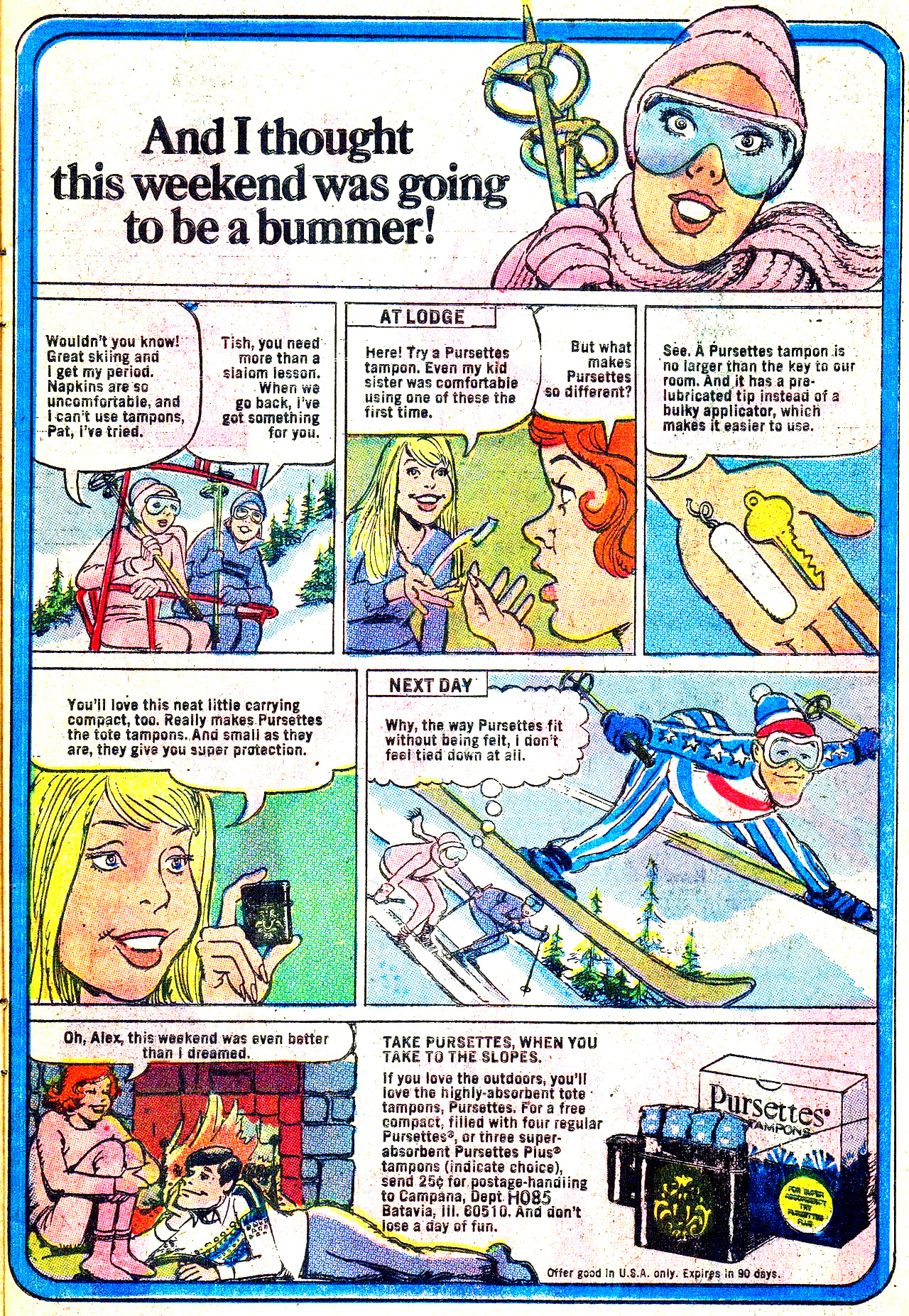 Now Tish can ski and curl up by the fire with the dashing Alex, thanks to Pursettes.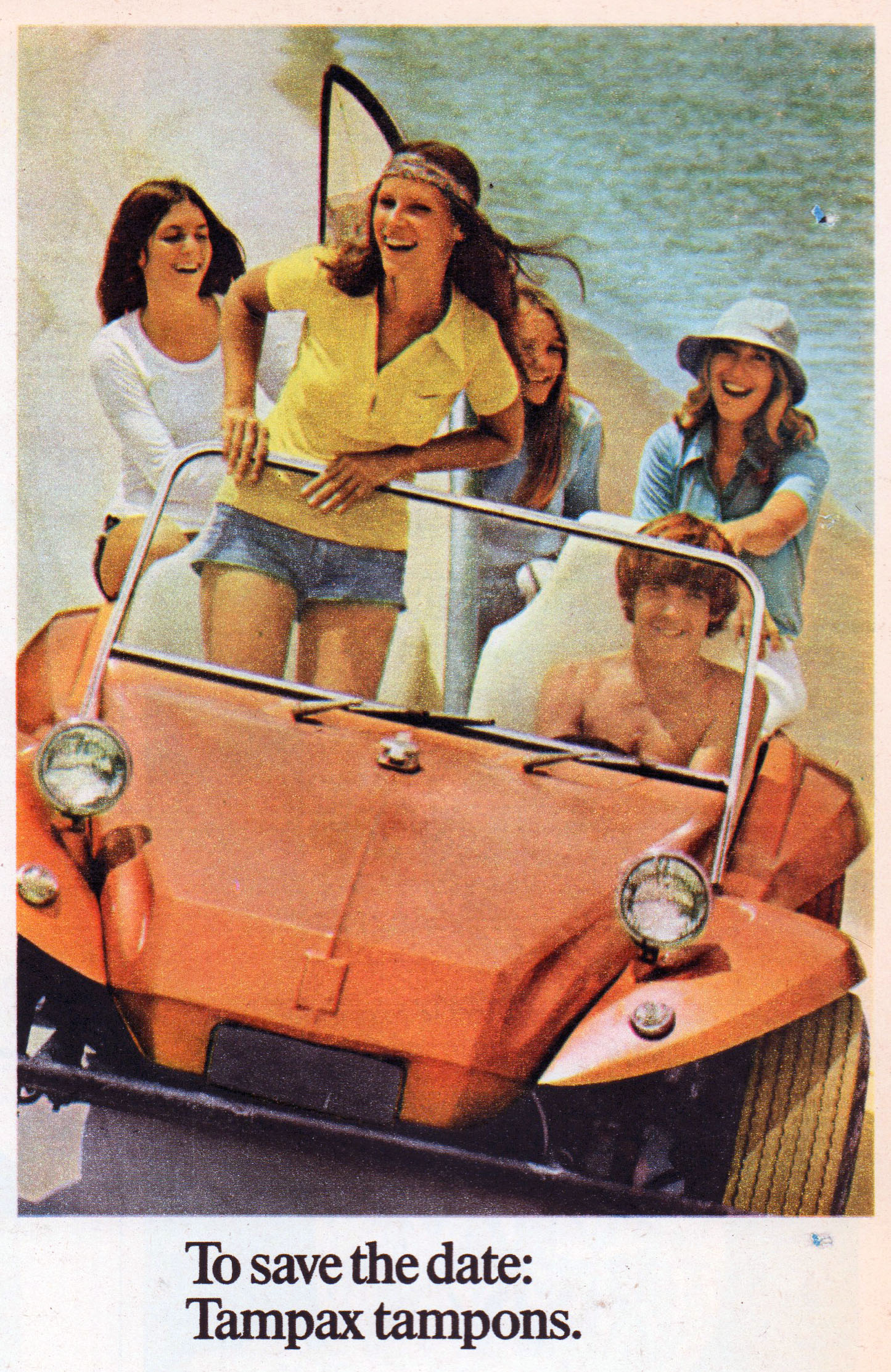 As we've seen, these products offer the freedom to jog, ski, ride a dune buggy, and fly at 10,000 feet….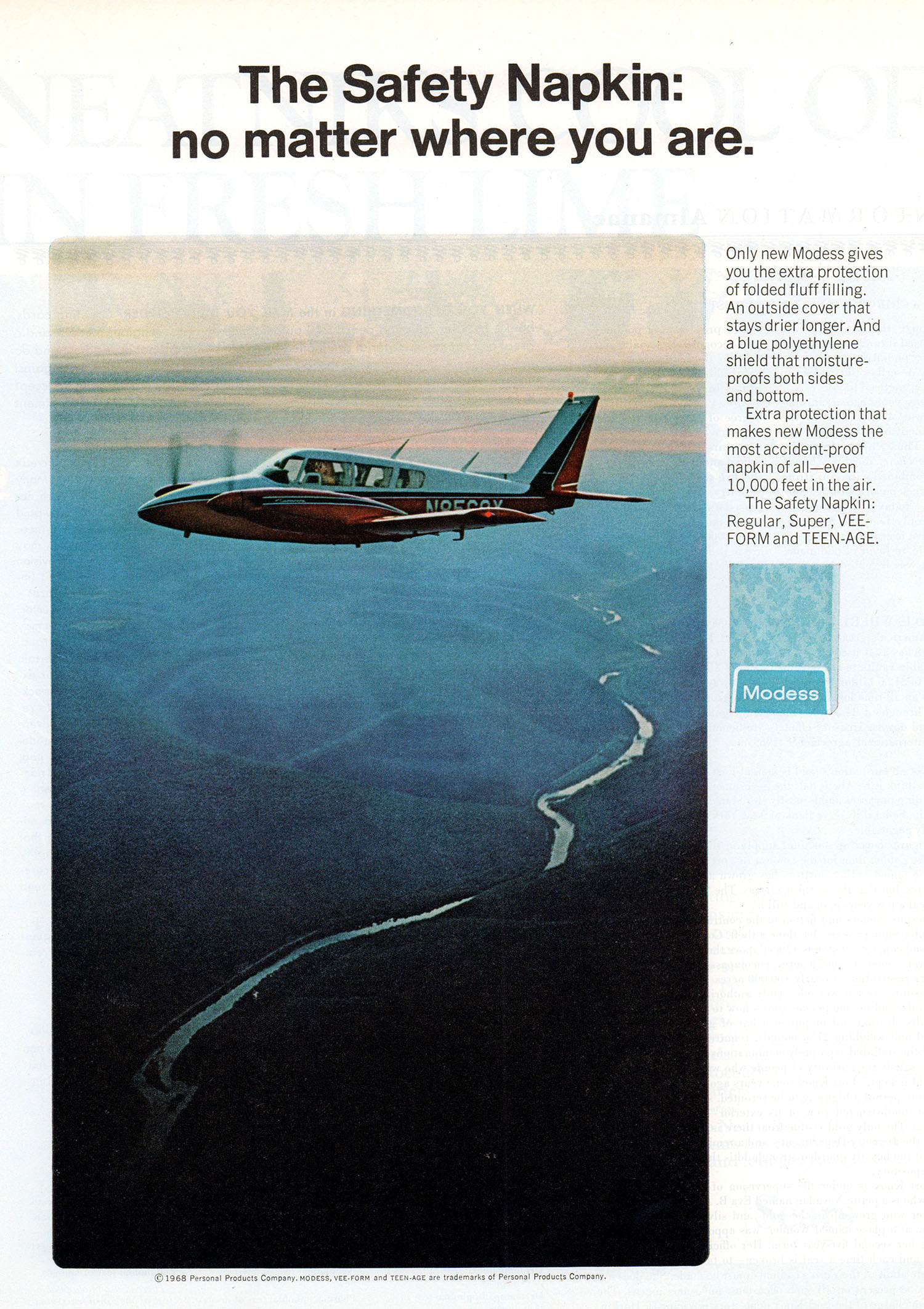 Modess 1968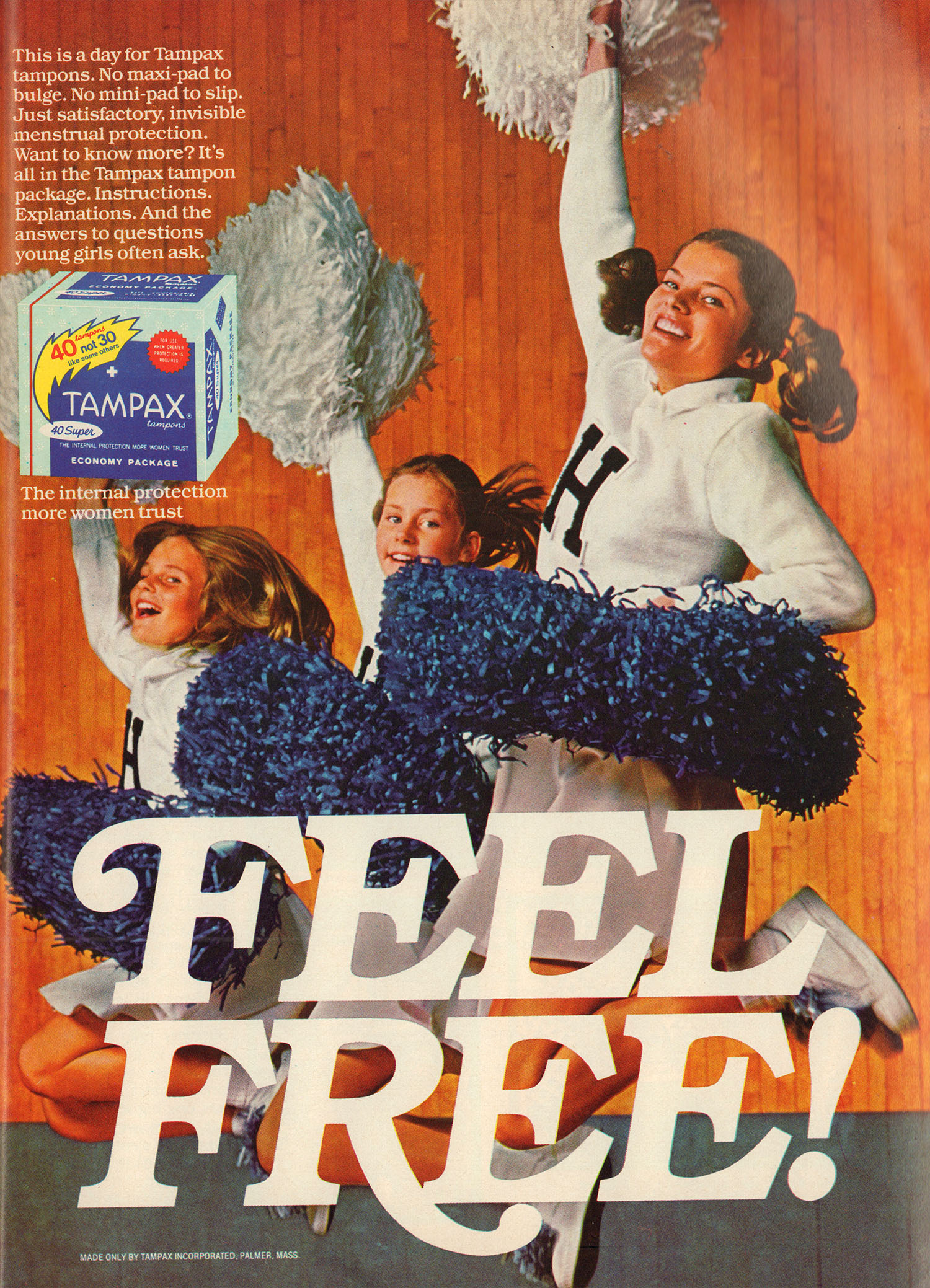 Tampax 1977 – "No maxi-pad to bulge.  No mini-pad to slip."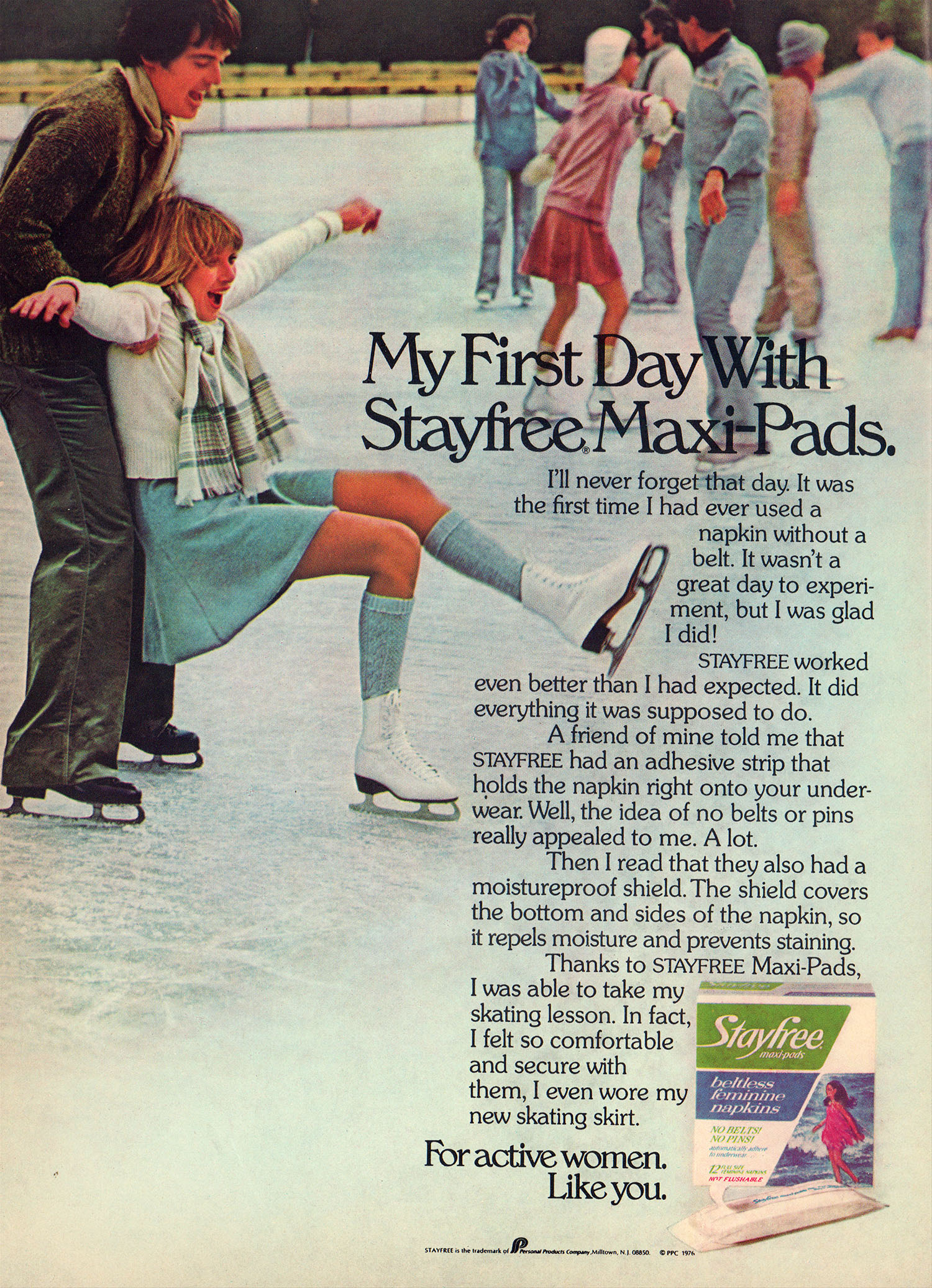 Stayfree 1977 – "I'll never forget that day.  It was the first time I had ever used a napkin without a belt."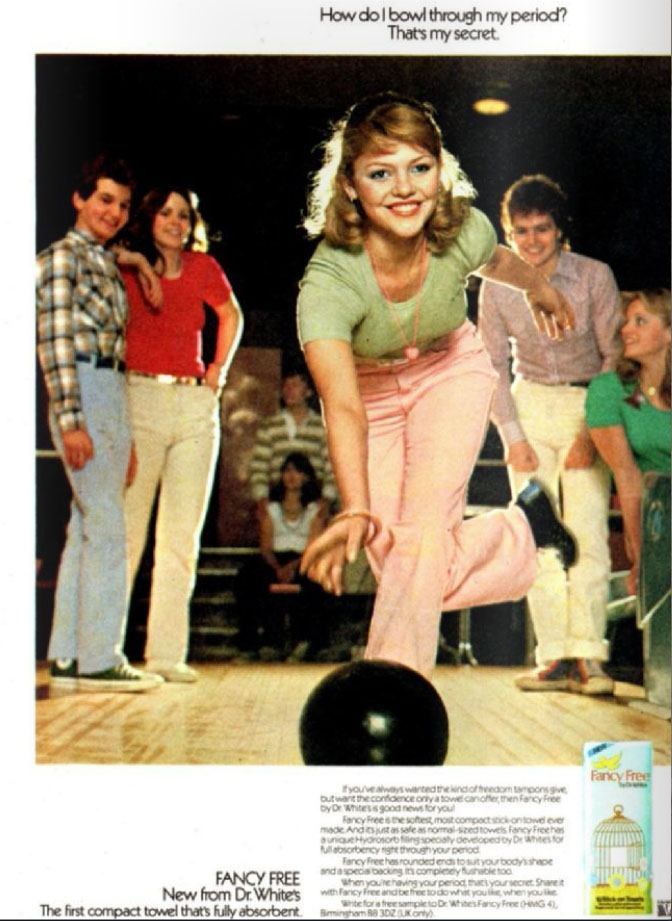 Fancy Free 1979 – "If you've always wanted the kind of freedom tampons give, but want the confidence only a towel can offer, then Fancy Free by Dr. White's is good news for you!"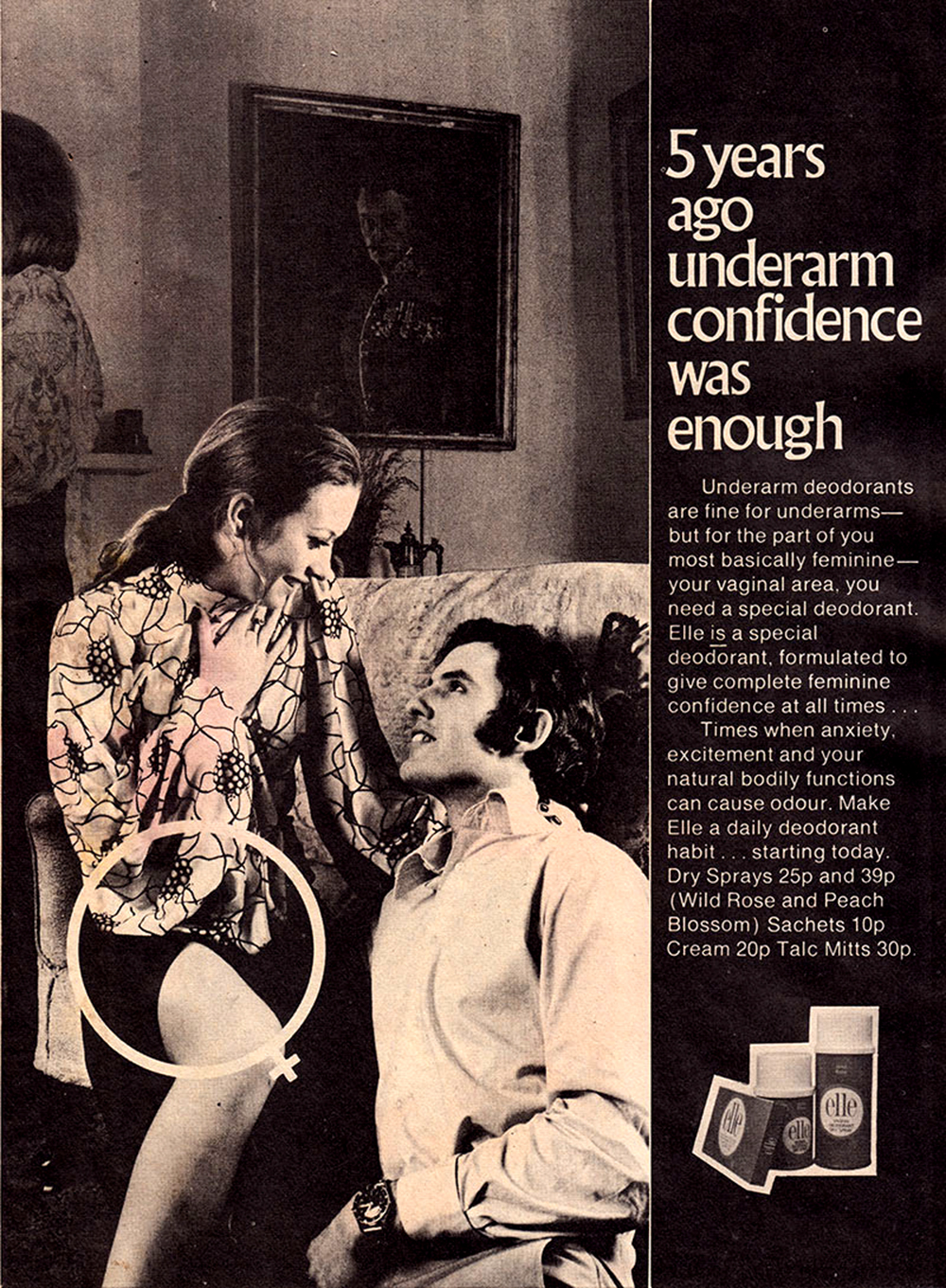 "Underarm deodorants are fine for underarms – but for the part of you most basically feminine – your vaginal area, you need a special deodorant."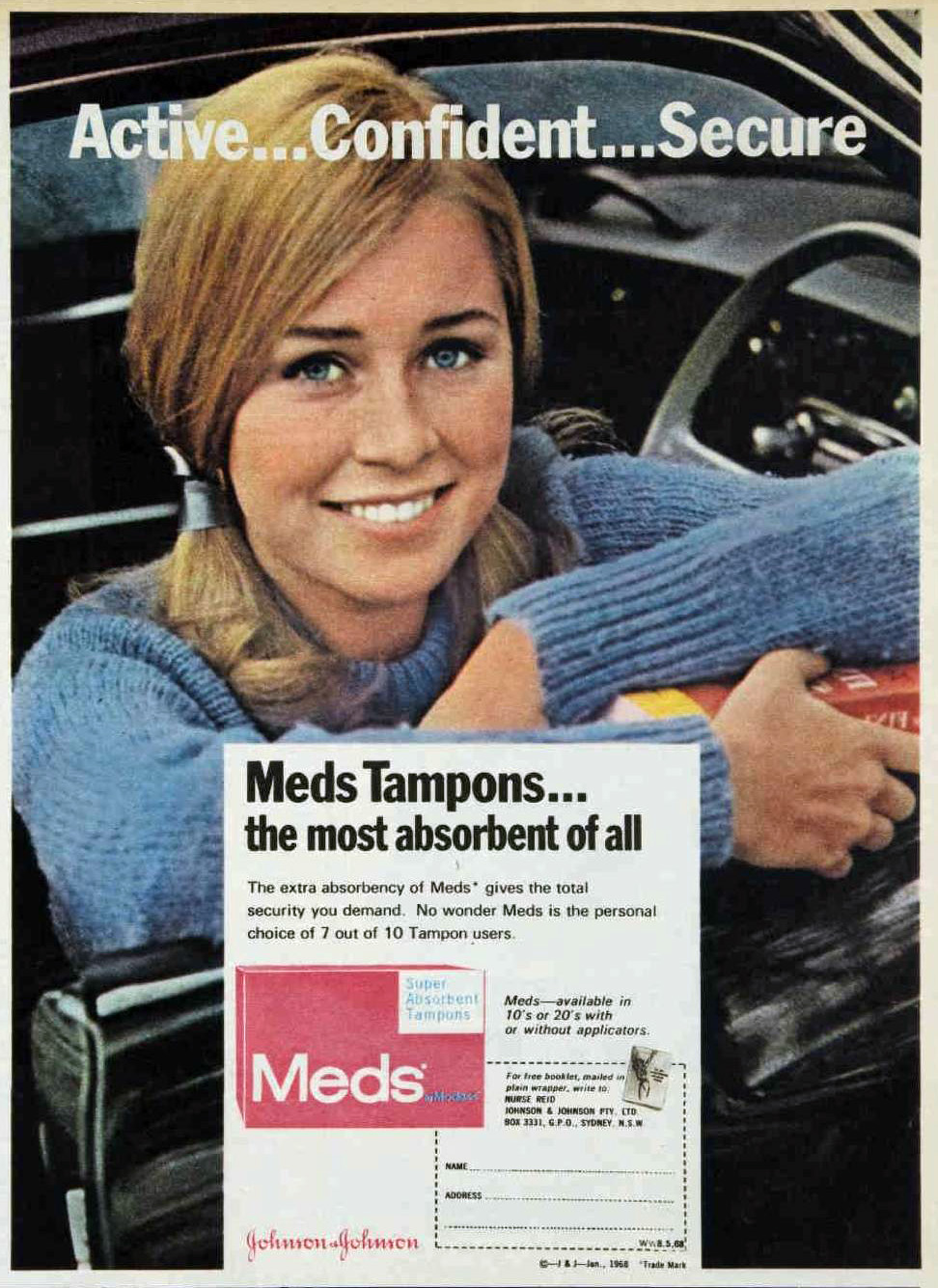 Meds 1968 (Australia)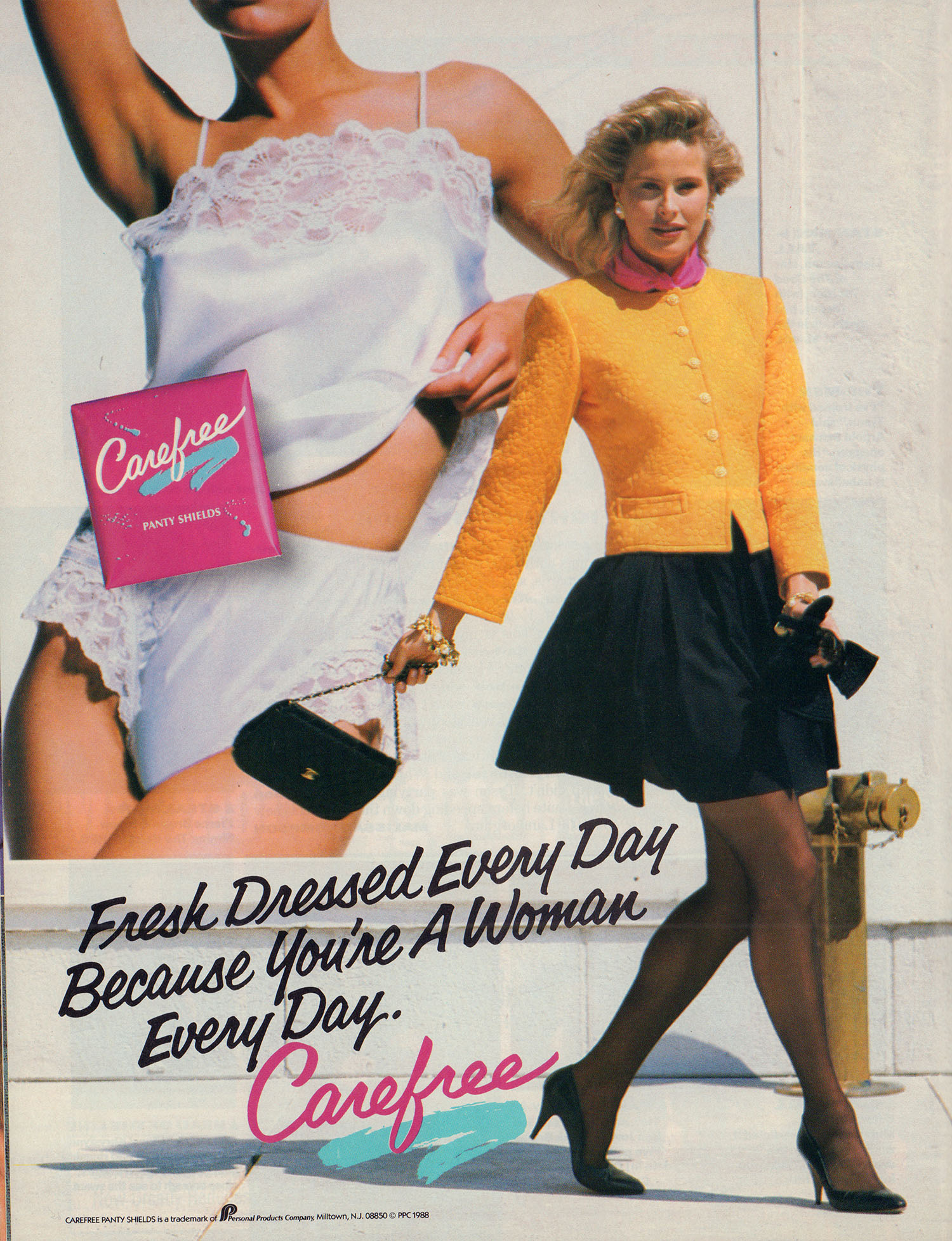 Carefree 1989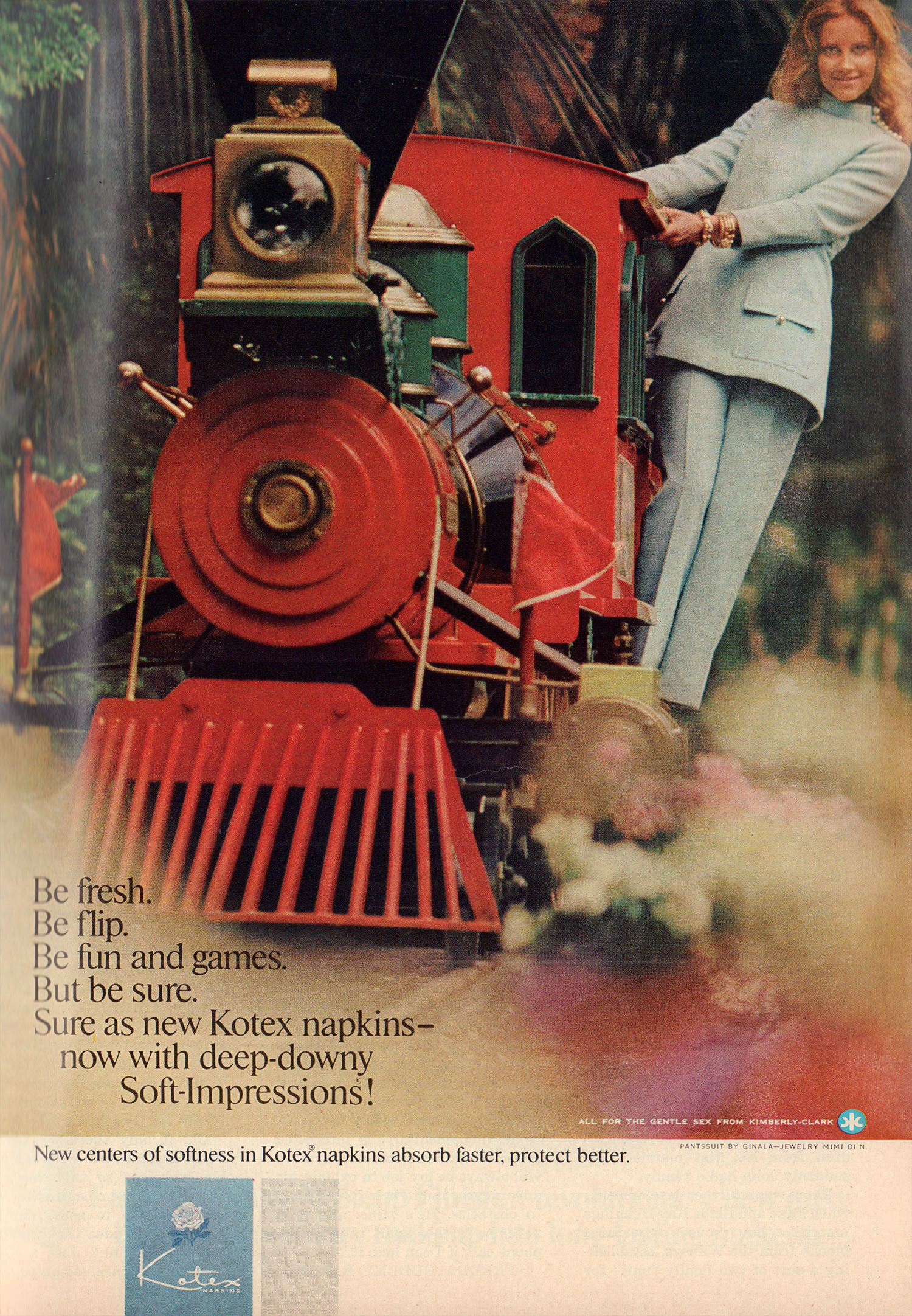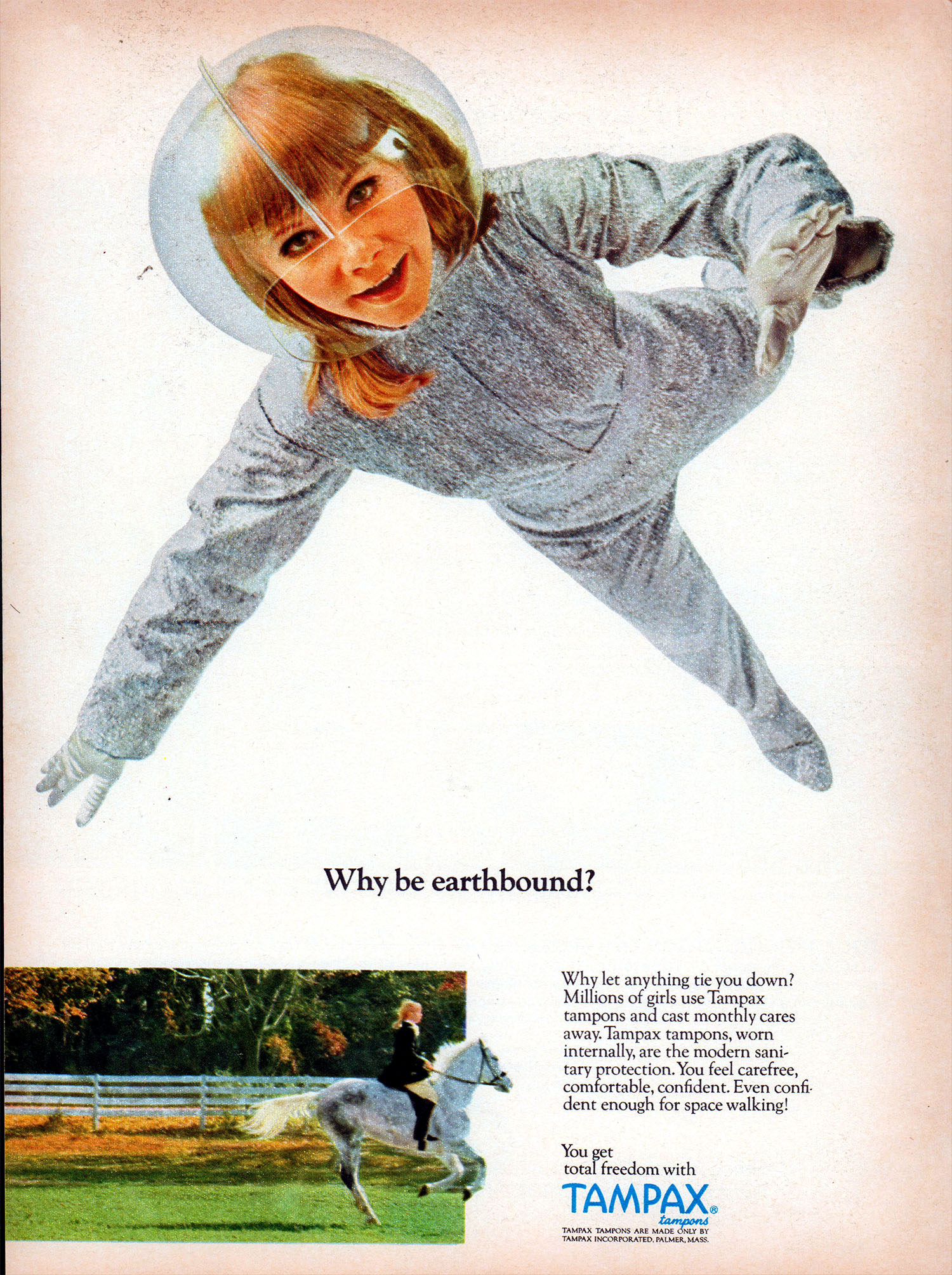 Tampax 1966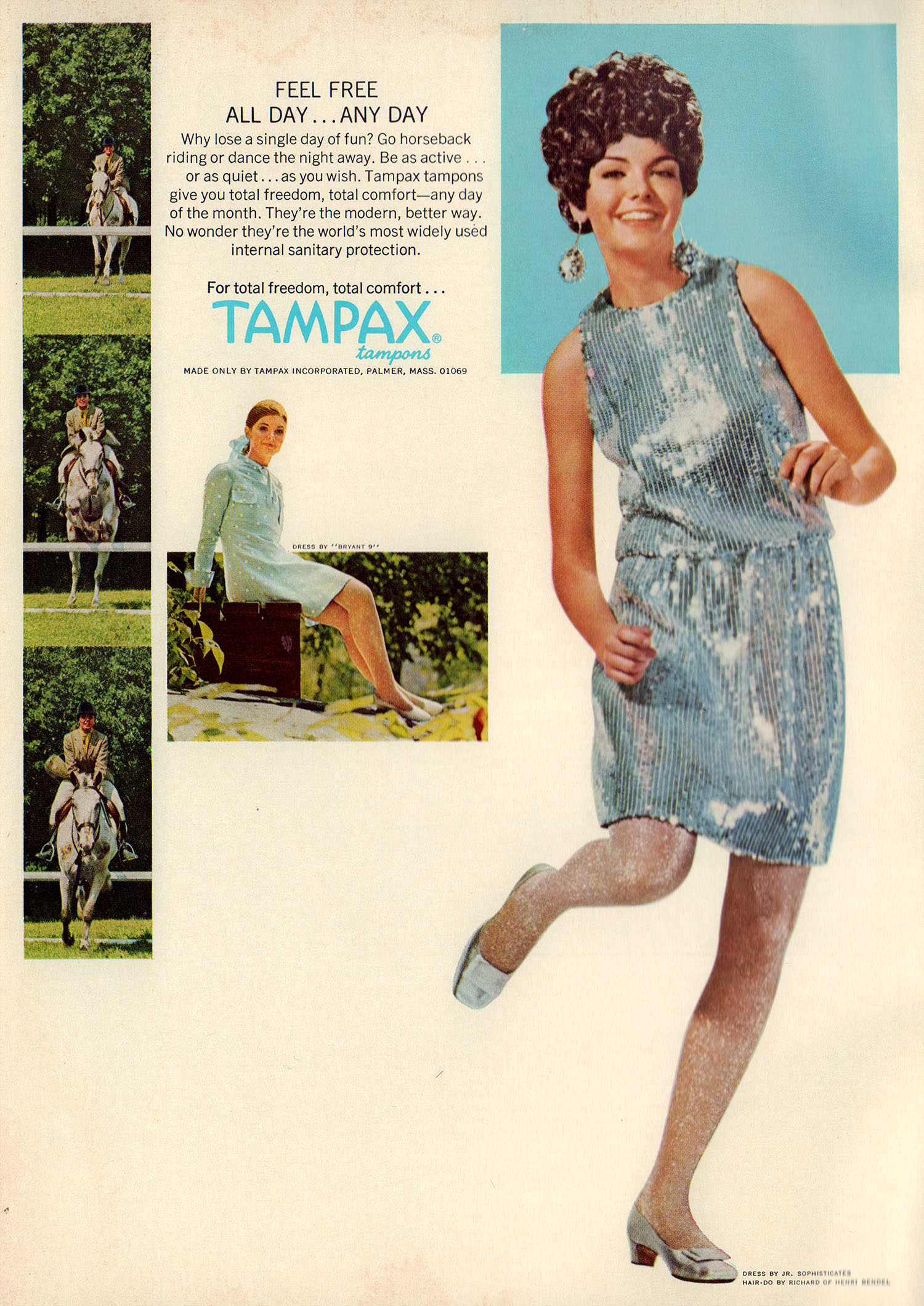 Tampax 1968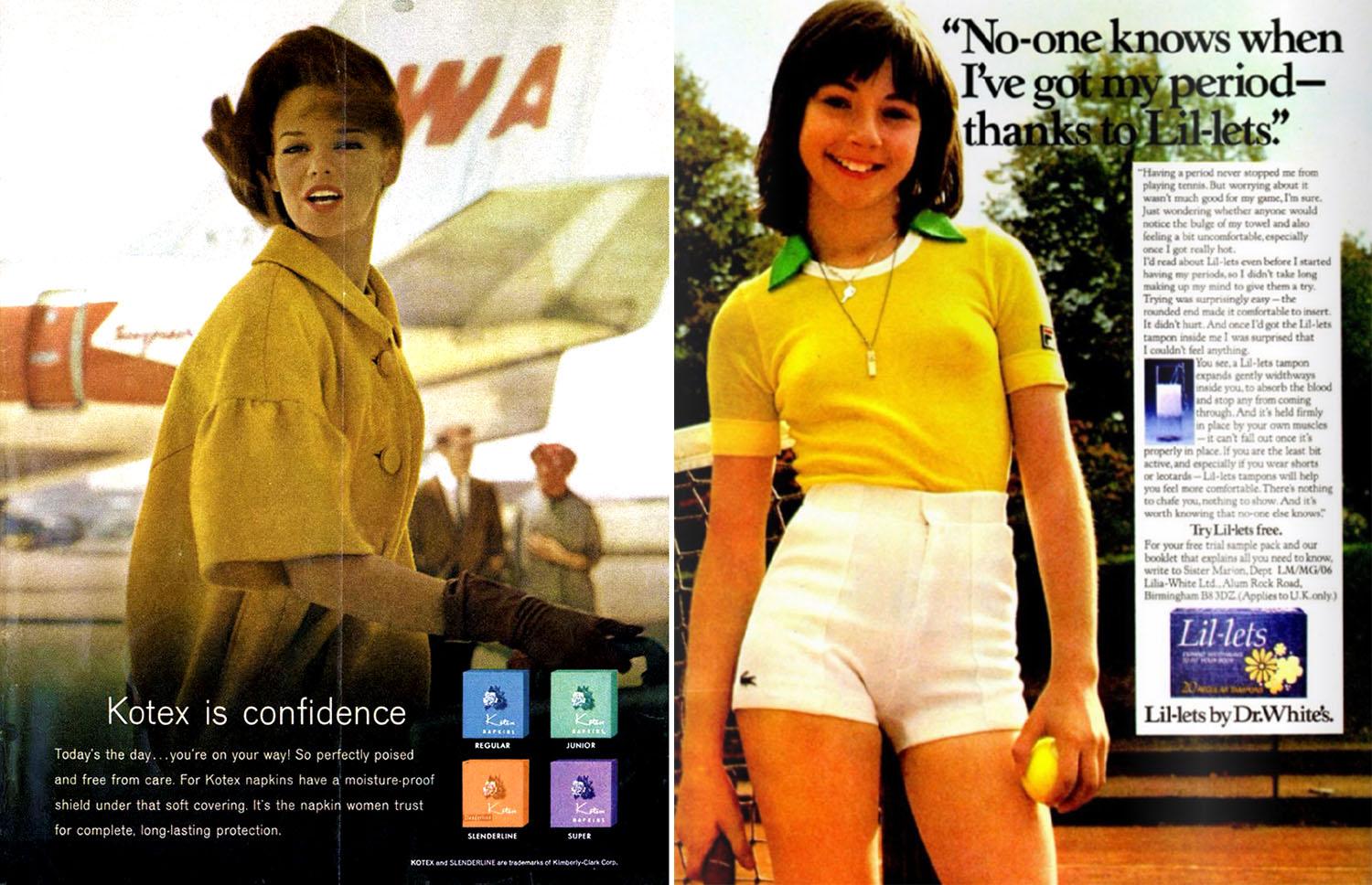 (L) Kotex 1962, (R) Lil-lets 1979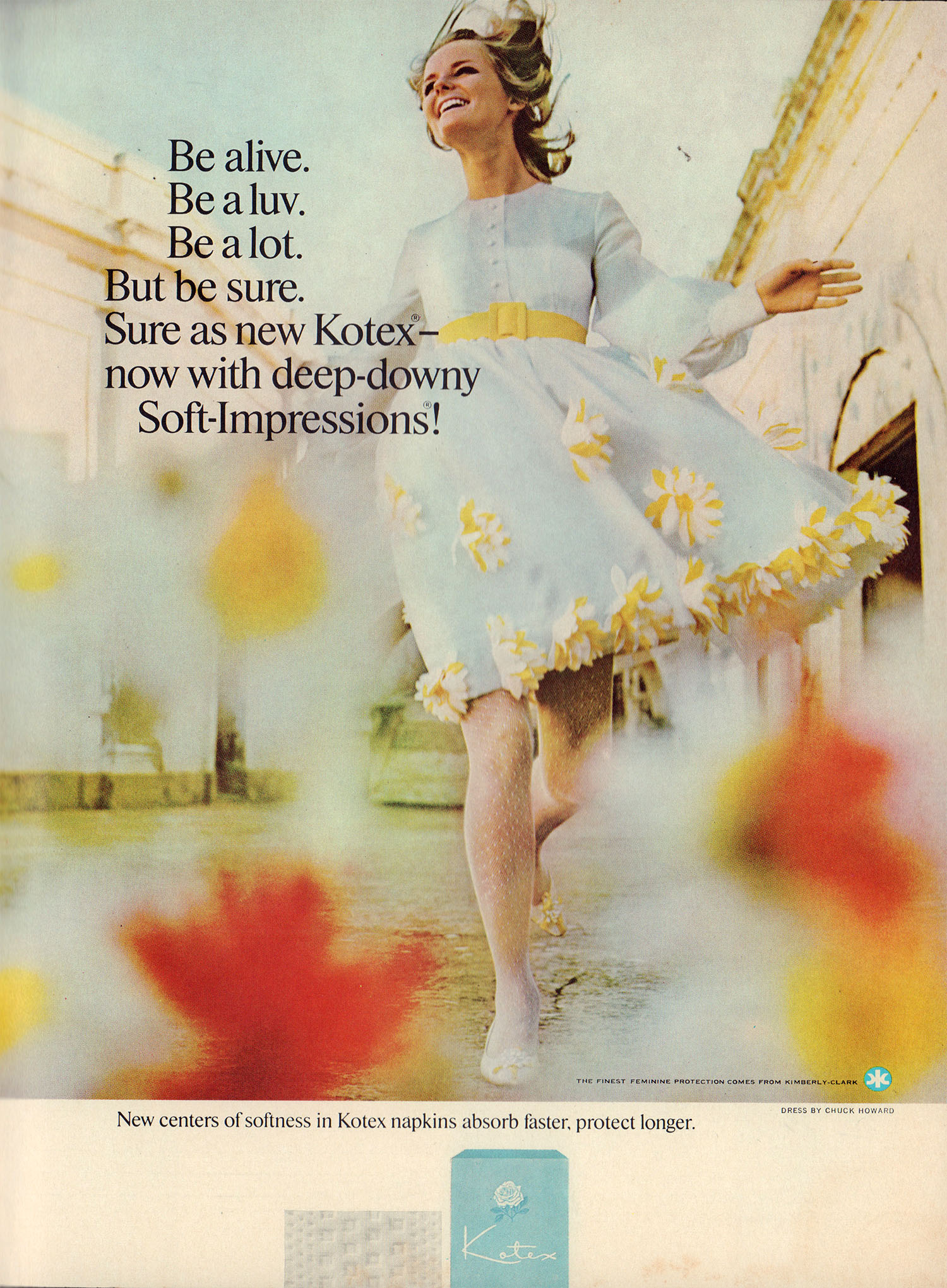 Kotex 1968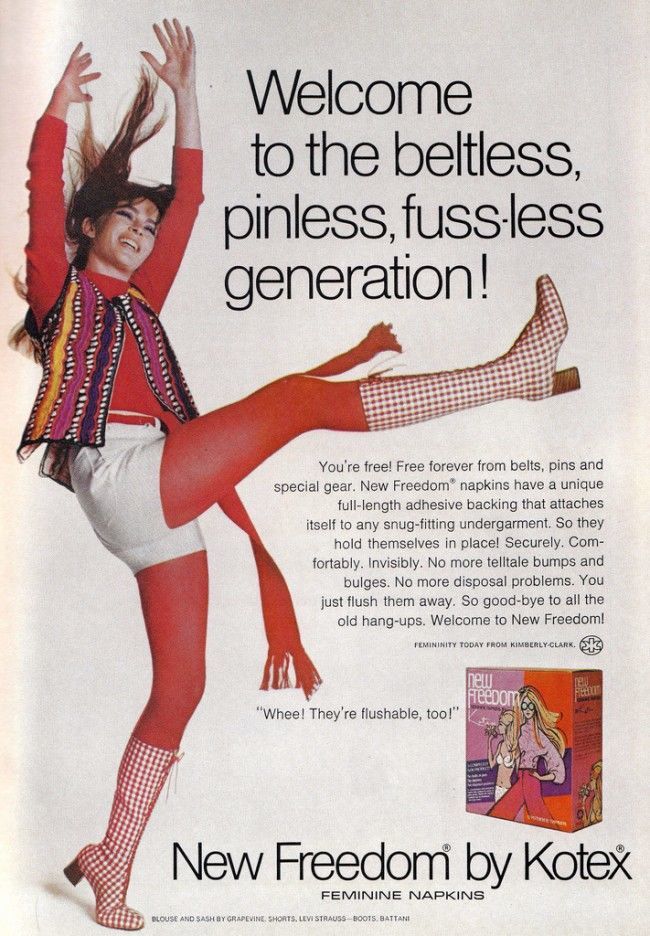 "Whee! They're flushable, too!"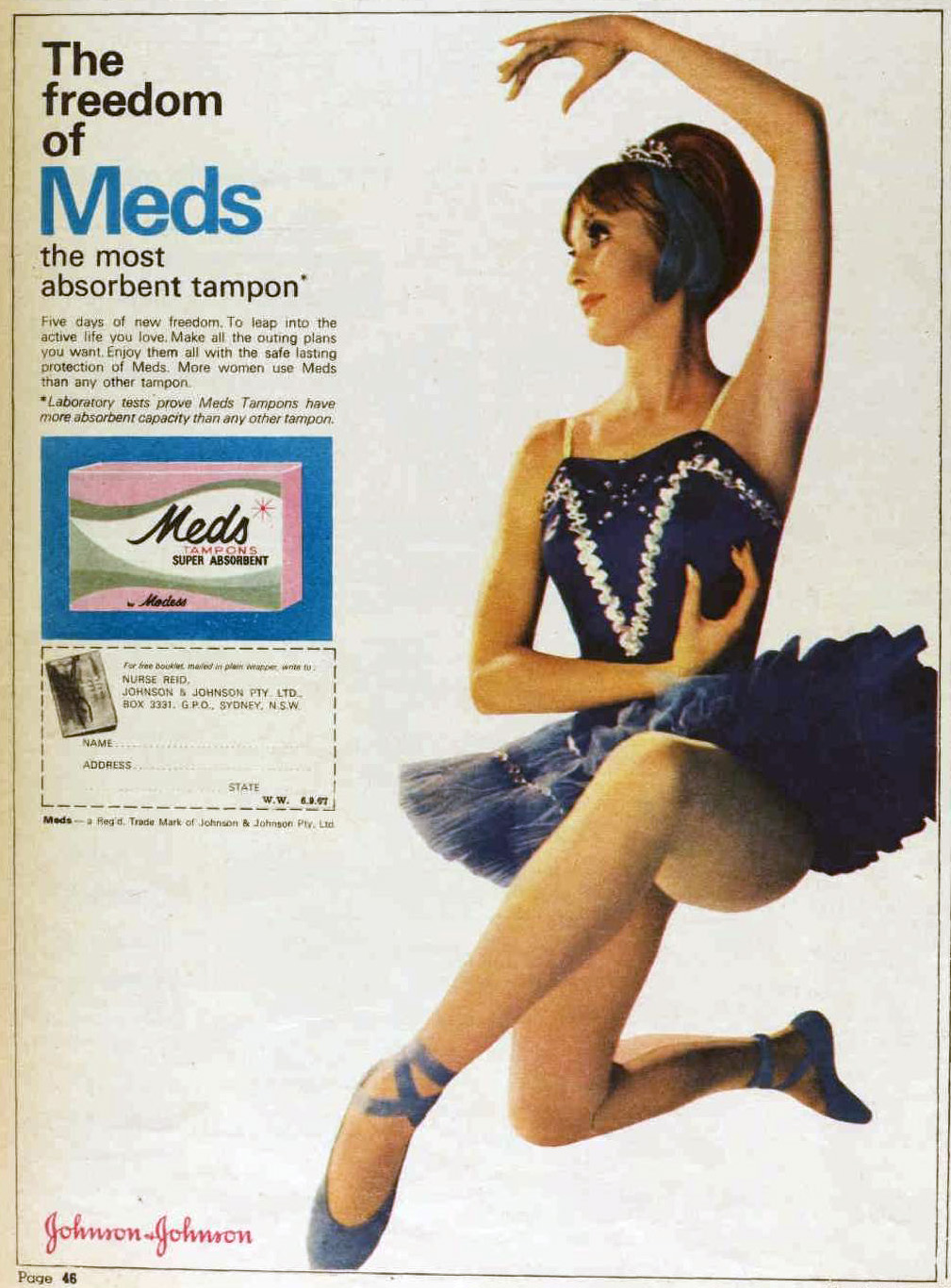 Meds 1967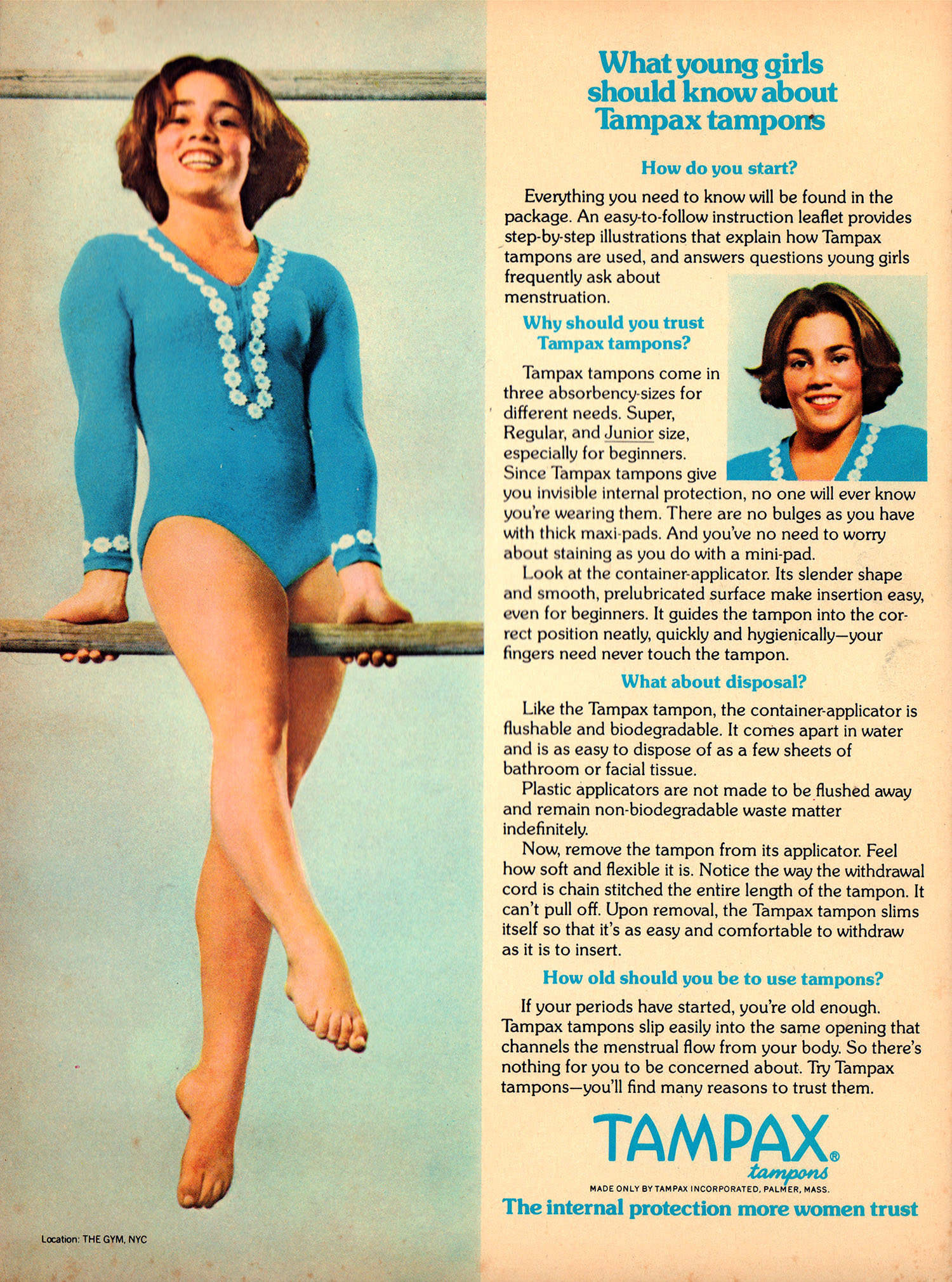 Tampax 1978