In 1951, Linda Brown was banned from attending the all-white Sumner Elementary School close to her home in Topeka, Kansas. To get an education, she would have to travel miles to the African-American Monroe Elementary School. As a nine-year-old, and her family having no car and working, Linda's journey to school involved crossing train tracks and getting a bus alone.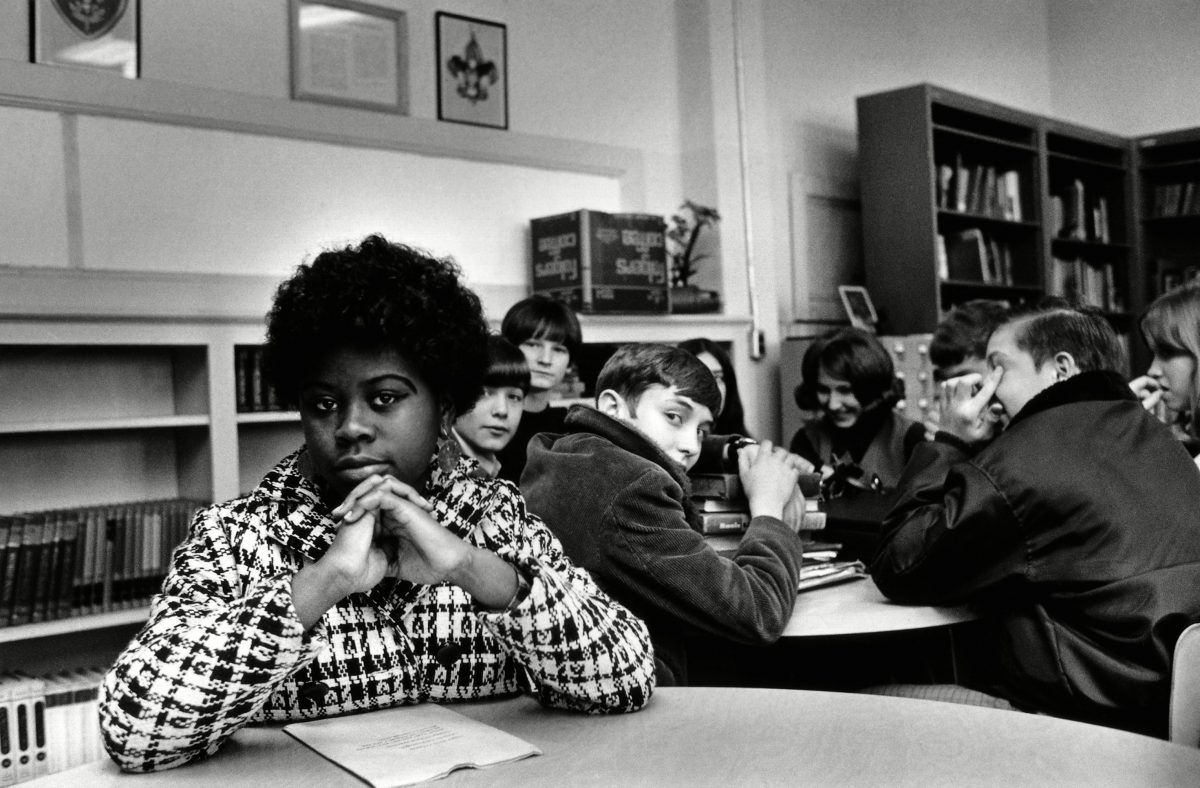 In 1952, Linda's father, Oliver Brown (August 19, 1918 – June 1961), became one of 13 plaintiffs to bring a lawsuit against the Topeka Board of Education. The case was initially rejected, but he later joined a national legal challenge by the National Association for the Advancement of Coloured People (NAACP) on behalf of families from several states. On May 17, 1954, the Brown vs. Board of Education Supreme Court ruling struck down legal segregation in US schools. The court ruled that "separate educational facilities are inherently unequal," a violation of the 14th Amendment of the US Constitution, which states that no citizen can be denied equal protection under the law. The NAACP case was led by lawyer Thurgood Marshall, who would later become the first black Supreme Court justice.
"I remember the walk as being very long at that time. And then when wintertime came, it was a very cold walk. I remember that. I remember walking, tears freezing up on my face, because I began to cry because it was so cold, and many times I had to turn around and run back home."

"My father was like a lot of other black parents here in Topeka at that time. They were concerned not about the quality of education that their children were receiving, they were concerned about the amount — or distance, that the child had to go to receive an education," Brown said in the 1985 interview.

"He felt that it was wrong for black people to have to accept second-class citizenship, and that meant being segregated in their schools, when in fact, there were schools right in their neighborhoods that they could attend, and they had to go clear across town to attend an all-black school. And this is one of the reasons that he became involved in this suit, because he felt that it was wrong for his child to have to go so far a distance to receive a quality education."
– Linda Brown, 1985
"We lived in the calm of the hurricane's eye, gazing at the storm around us and wondering how it would all end," she told the audience at the University of Michigan. I don't think my father ever got discouraged. At this time, I nor my parents knew how far-reaching the suit would become."
– Linda Brown, 2004
In 1964, The Civil Rights Act was passed by Congress. It bans discrimination in voting, public accommodations, schools, and employment. But for many, the fight for equality goes on.
Brown died in her hometown of Topeka on March 25, 2018. Kansas Governor Jeff Colyer spoke about the woman who sparked one of the landmark segregation cases in American history:
Sixty-four years ago a young girl from Topeka brought a case that ended segregation in public schools in America. Linda Brown's life reminds us that sometimes the most unlikely people can have an incredible impact and that by serving our community we can truly change the world.