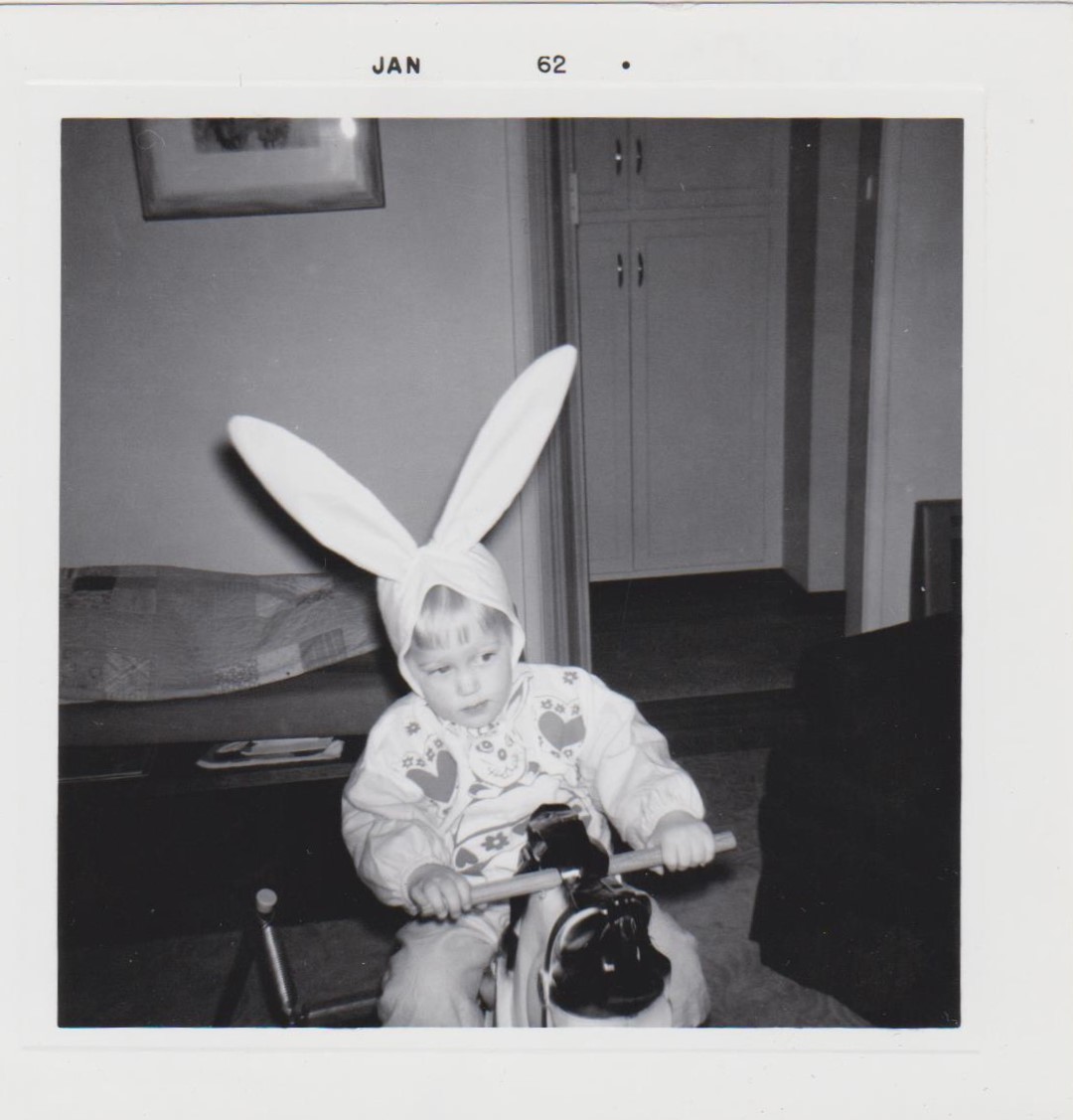 The Easter Bunny is coming! Quick! Look busy. Robert E. Jackson has curated a gallery of vintage snapshots of funny and creepy Easter Bunnies. I've aded a few quotes that you might and might not think relevant to a religious holiday synonymous with Jesus Christ and a magical rabbit who dishes out eggs…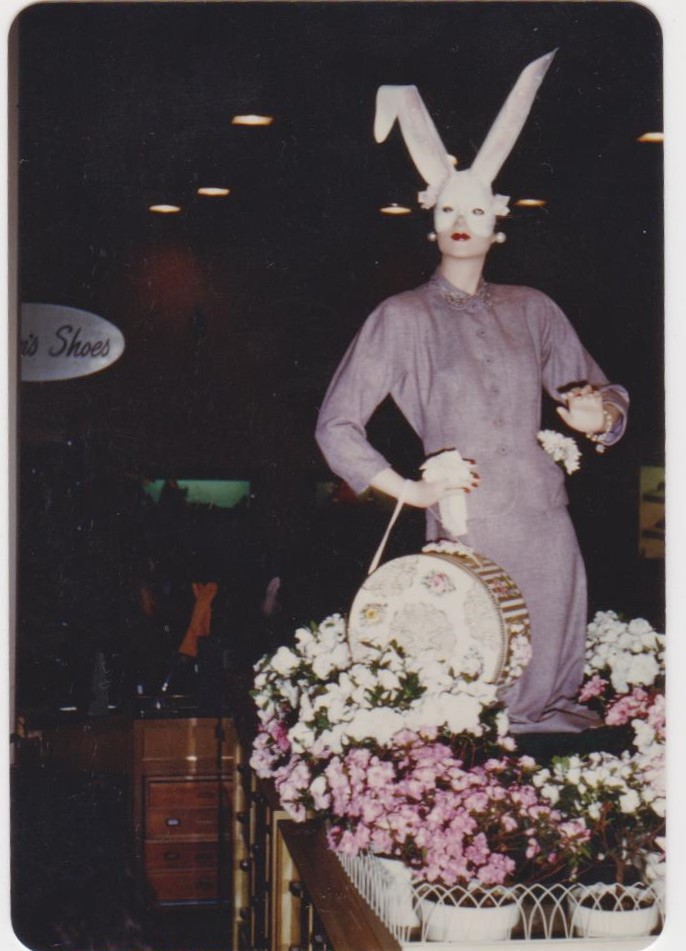 Who can take a sunrise (who can take a sunrise)
Sprinkle it with dew (sprinkle it with dew)
Cover it with choc'late and a miracle or two
The Candy Man (the Candy Man)
Oh, the Candy Man can (the Candy Man can)
The Candy Man can
'Cause he mixes it with love
And makes the world taste good (makes the world taste good)
– The Candy Man, Sammy Davis Jr.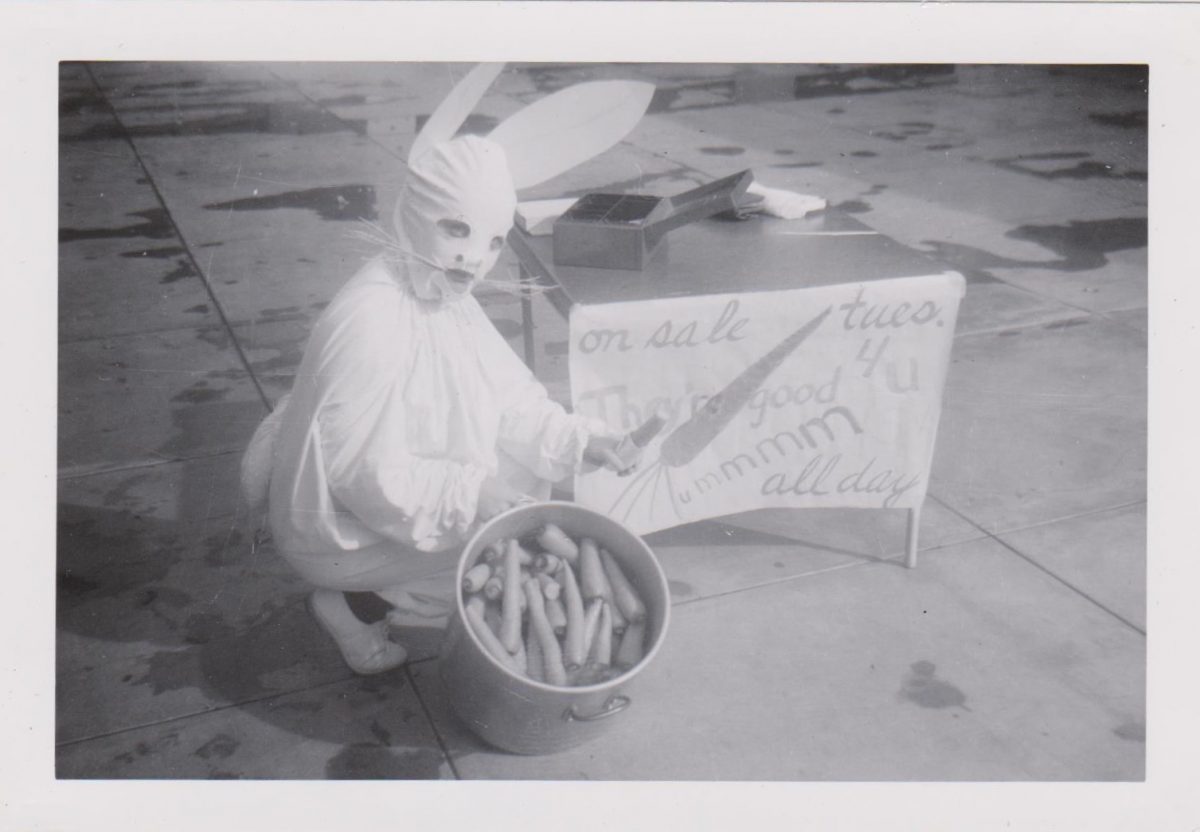 Aurora lucis rutilat
cælum resultat laudibus
mundus exsultans iubilat,
gemens infernus ululat

(The morn had spread her crimson rays,
when rang the skies with shouts of praise;
earth joined the joyful hymn to swell,
that brought despair to vanquished hell
– Orlande de Lassus (c 1530–1594): Aurora lucis rutilat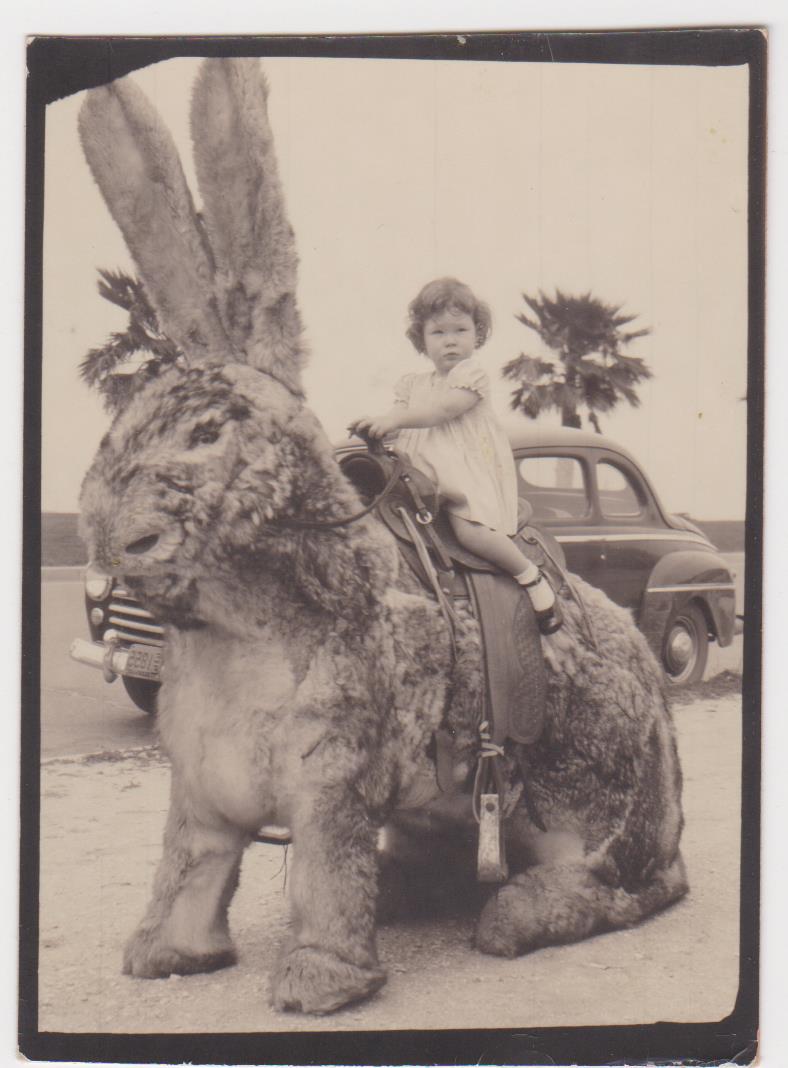 "Then she looked at the man on the tree and she smiled wryly. "They just aren't as interesting naked," she said. "It's the unwrapping that's half the fun. Like with gifts, and eggs."
― Neil Gaiman, American Gods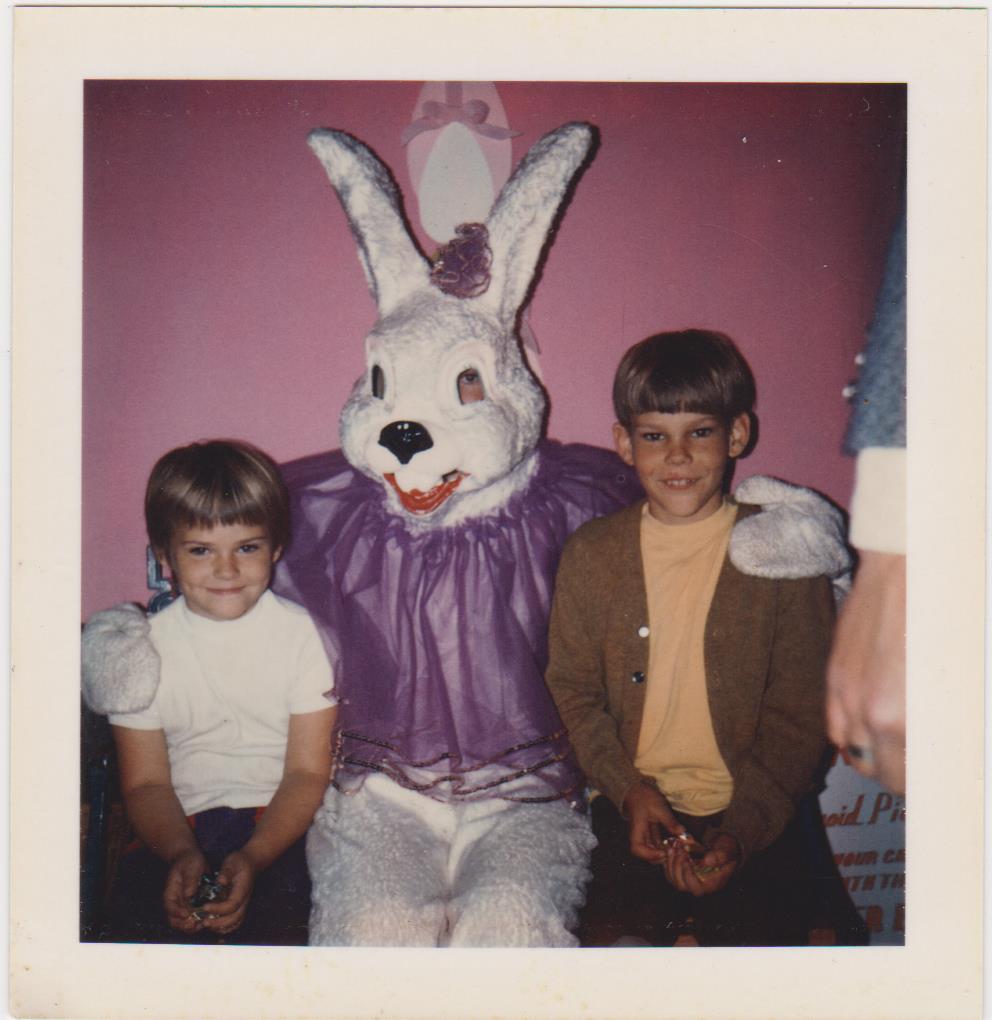 The wounded surgeon plies the steel
That questions the distempered part;
Beneath the bleeding hands we feel
The sharp compassion of the healer's art
Resolving the enigma of the fever chart.

Our only health is the disease
If we obey the dying nurse
Whose constant care is not to please
But to remind of our, and Adam's curse,
And that, to be restored, our sickness must grow worse.
– T. S. Eliot, East Coker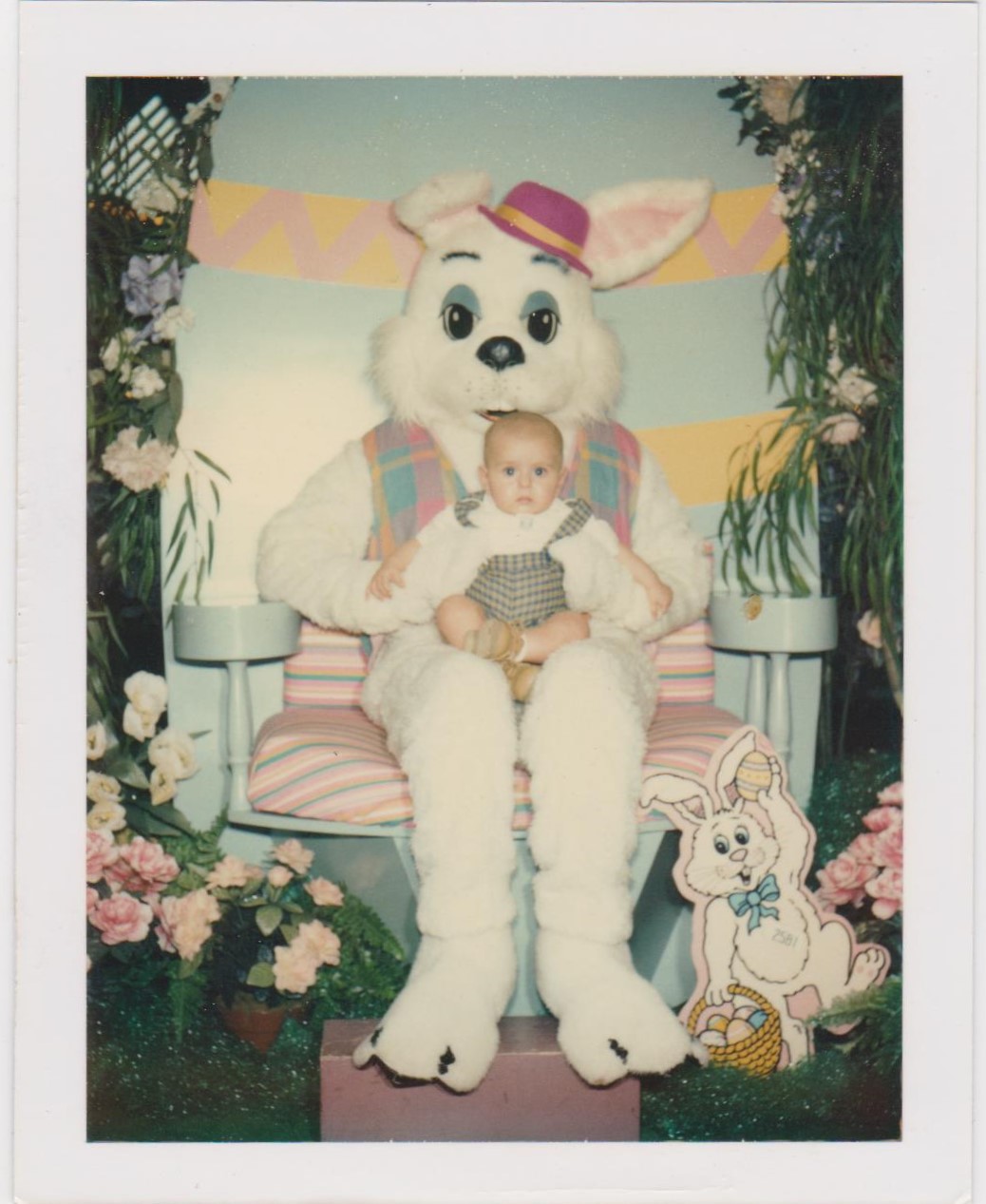 "Suppose a problem in psychology was set: What can be done to persuade the men of our time — Christians, humanitarians or, simply, kindhearted people — into committing the most abominable crimes with no feeling of guilt? There could be only one way: to do precisely what is being done now, namely, to make them governors, inspectors, officers, policemen, and so forth; which means, first, that they must be convinced of the existence of a kind of organization called 'government service,' allowing men to be treated like inanimate objects and banning thereby all human brotherly relations with them; and secondly, that the people entering this 'government service' must be so unified that the responsibility for their dealings with men would never fall on any one of them individually."
― Leo Tolstoy
"Here the whole world (stars, water, air,
And field, and forest, as they were
Reflected in a single mind)
Like cast off clothes was left behind
In ashes, yet with hopes that she,
Re-born from holy poverty,
In lenten lands, hereafter may
Resume them on her Easter Day."
― C.S. Lewis, (Epitaph for Joy Davidman)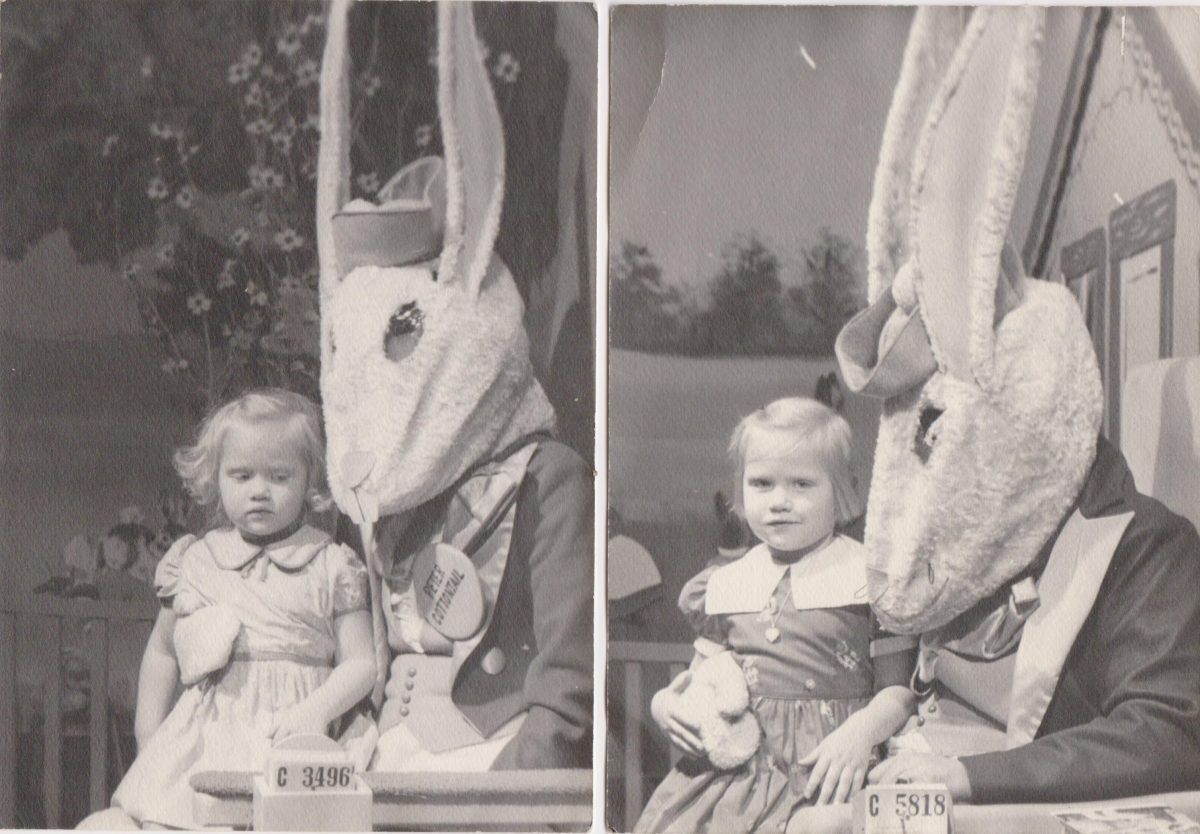 Ever since I was on cripples Monday,
I've got my eyeballs on my knees.
I rapped for hours with mad Mary Williams,
She said she never understood a word from me
Because, I know that she cares about me,
I heard her call my name.
– Velvet Underground, I Heard Her Call My Name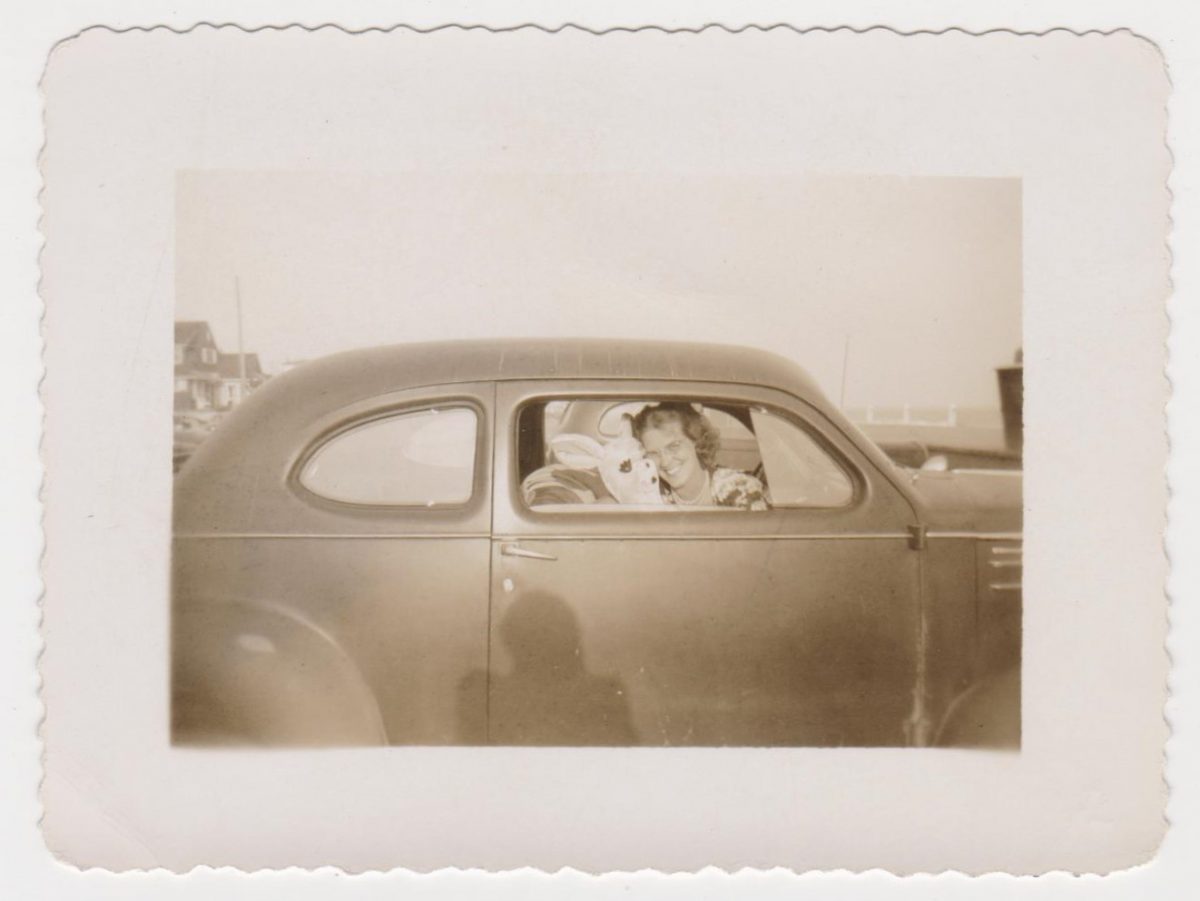 "It is not more surprising to be born twice than once; everything in nature is resurrection."
― Voltaire
Substitute my gloom with happiness
Substitute my sickness with health
Substitute my enemies with real good friends
Morphine & chocolate are my substitute, substitutes
– Morphine & Chocolate, 4 Non Blondes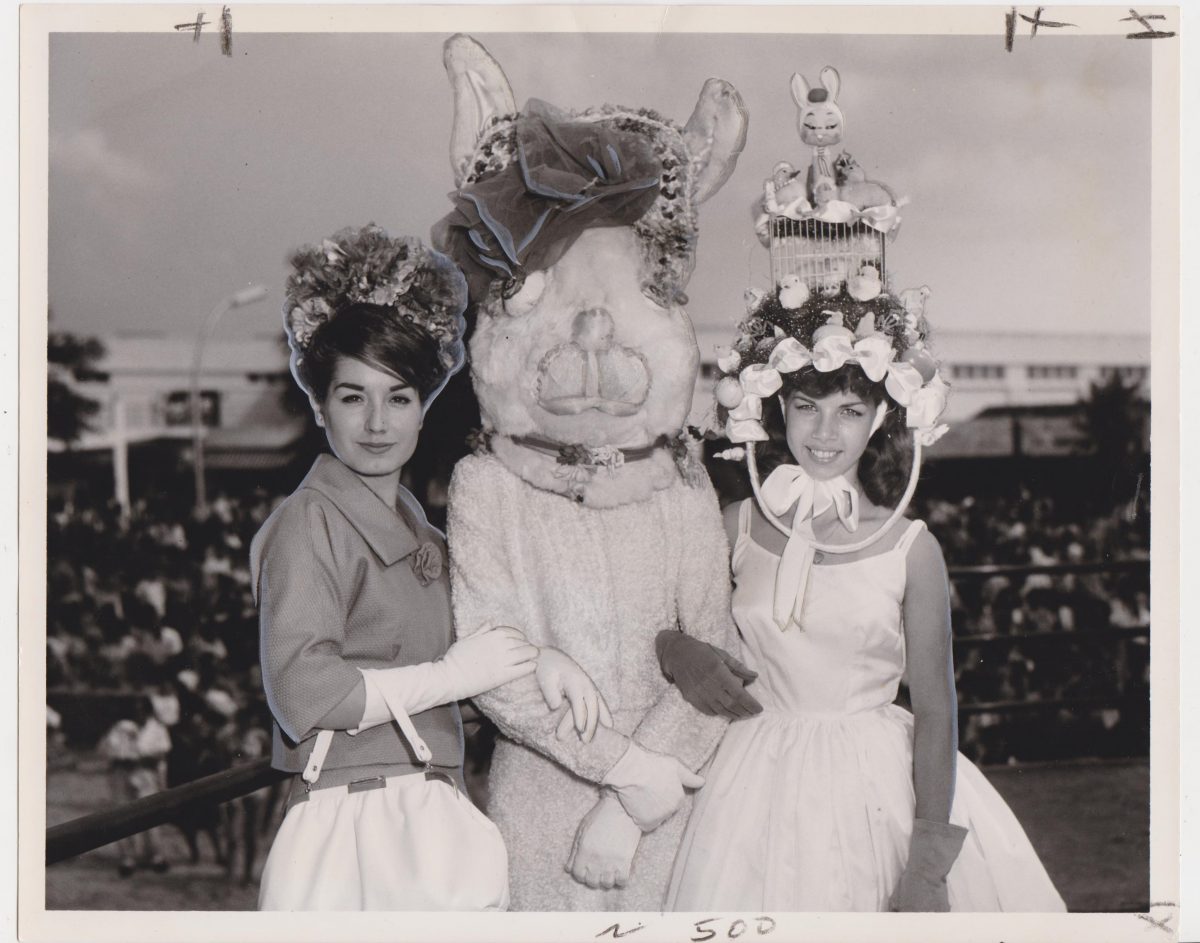 Don't waste your words I don't need anything from you
I don't care where you've been or what you plan to do
I am the resurrection and I am the life
I couldn't ever bring myself to hate you as I'd like
– I Am the Resurrection, The Stone Roses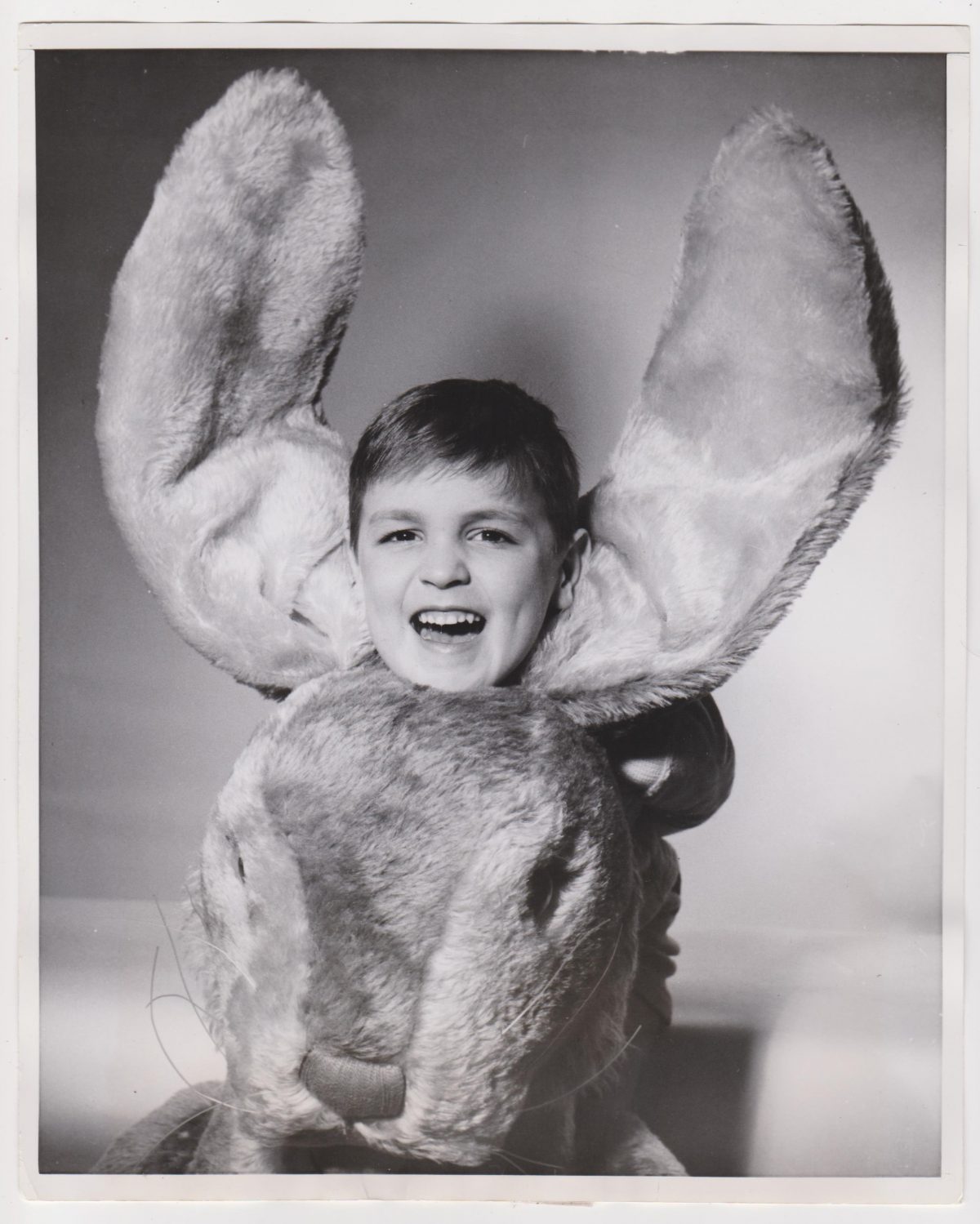 So go on and have your fun
Lord knows
I'll work and wait till my day come
Cos any man who try hard will make it
Just practice
One one cocoa full basket
– One One Cocoa, Gregory Isaacs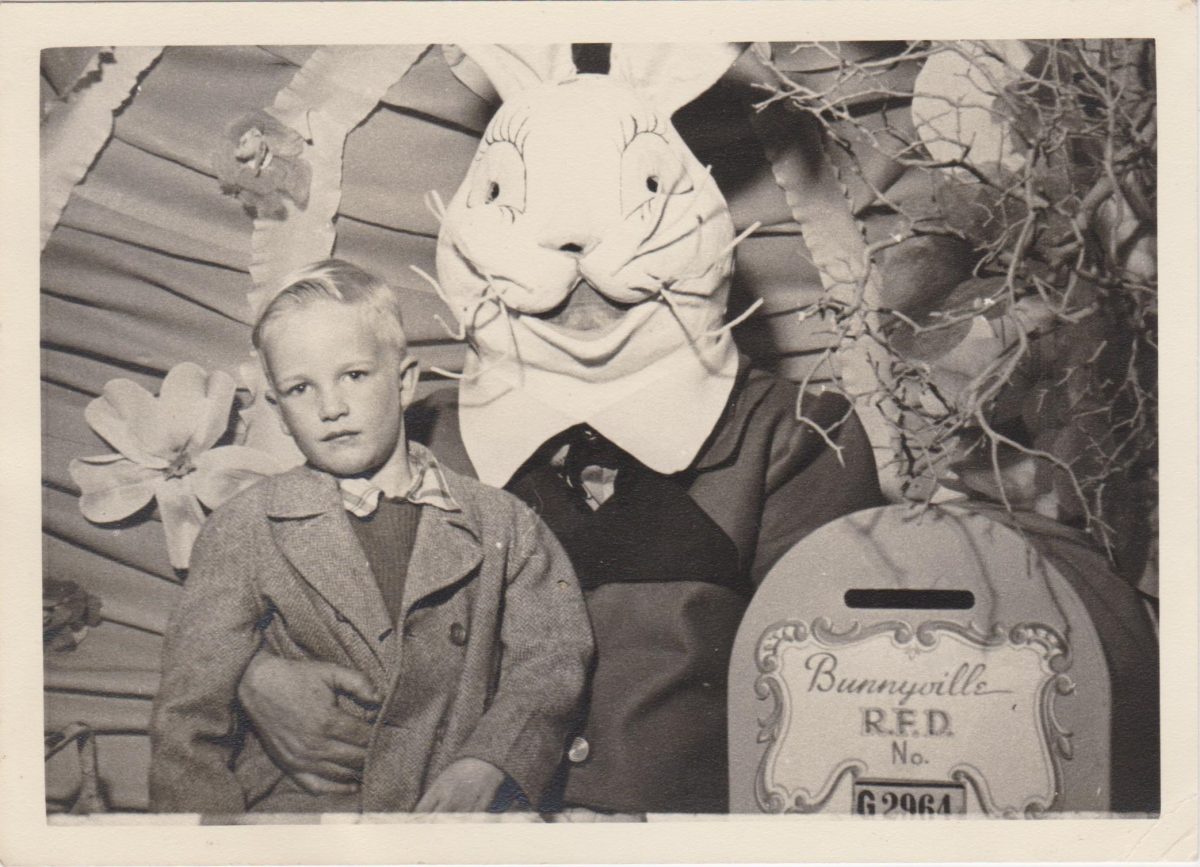 Amazing Grace, How sweet the sound
That saved a wretch like me
I once was lost, but now am found
T'was blind but now I see
– Amazing Grace, John Newton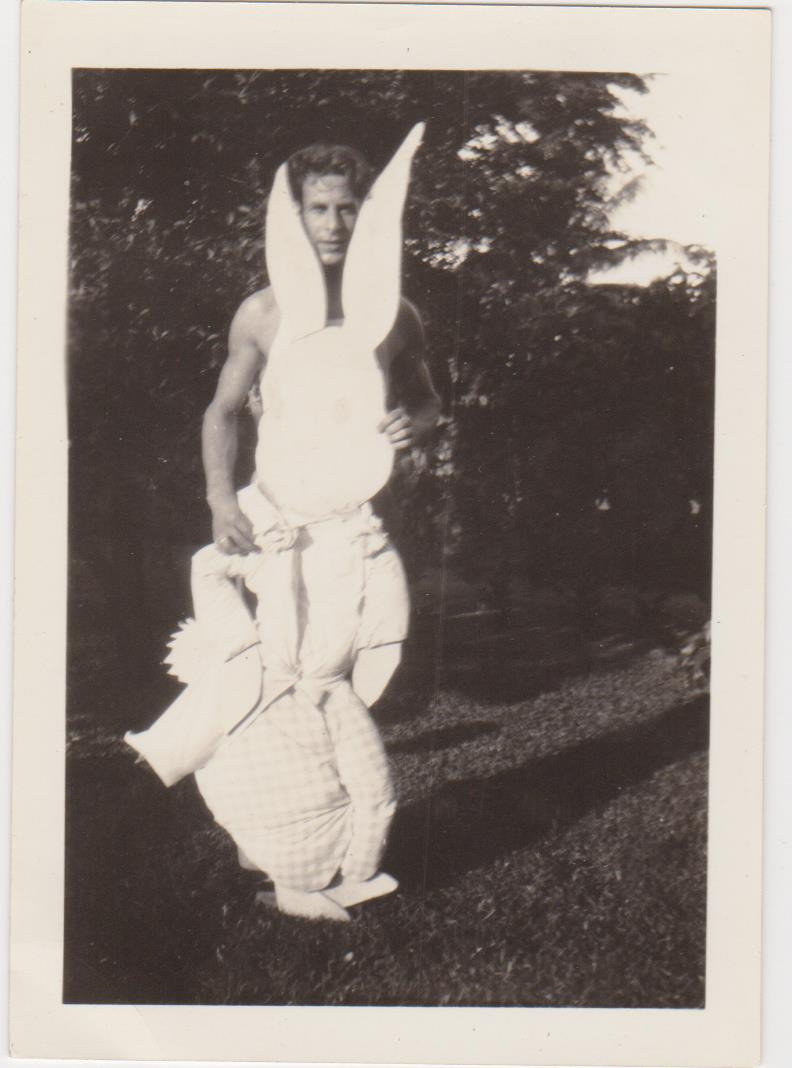 For more vintage wonders follow Robert E. Jackson on Instagram.
More unsettling rabbits this way.