The Face Magazine: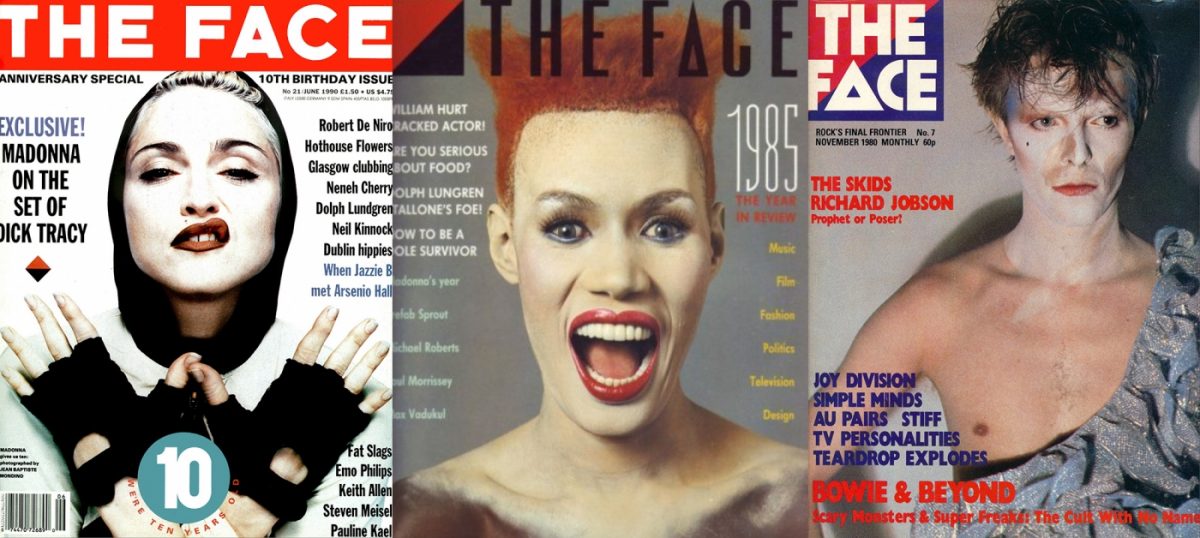 In 1967 20-year-old East London local newspaper reporter Nick Logan joined the staff of the New Musical Express, working at the offices in Long Acre in central London's Covent Garden.
The sharp-dressed mod soon became disillusioned with the publication's stick-in-the-mud ways. Maurice Kinn, the dance-band promoter who founded the paper in the early 50s, still wrote the weekly Alley Cat gossip column, jarring with the brave new psychedelic world.
"It was real Tin Pan Alley stuff; they were completely out of touch," he says. "On press day – every Tuesday – there'd be a review of the singles charts and we'd be expected to start from the top with The Beatles or whoever, and articles would be allotted, working our way through reporting on the same groups by rote."
Logan introduced features on his favourite American soul and r&b musicians and developed a taste for album artists such as Led Zeppelin and Fleetwood Mac as the decade wore on. He also struck up a friendship with fellow reporter Alan Smith, a Liverpudlian who, by the early 70s, shared Logan's view that the weekly was perilously failing to keep in step with the fast-developing music scene.
In 1972 Smith persuaded IPC's management that the falling circulation could be averted with a total makeover, including improved layouts, better use of photography and a cull of not only the editor but also those writers whose style dated back to the Beat boom of the previous decade.
"When Alan got the job, he told me he only wanted to do it for 18 months and then he would pass it on to me," says Logan, who became second-in-command as they recruited from the ranks of Britain's splintering underground press; Smith employed Charles Shaar Murray of Schoolkids' Oz fame and photographer Joe Stevens (who had worked not only for Oz but also Friends and IT), while Logan took on board the exotic-looking Nick Kent and photographer Pennie Smith from Frendz.
These arrivals joined a newly-strengthening editorial team which included such talents as the late Tony Tyler and Iain MacDonald.
At this time, Logan's editing abilities rose to the fore. He also began to develop the type of journalism which would blossom when he later launched The Face; for example his 1972 interview with Rod Stewart was conducted while the subject tried on shoes at the premises of the legendary West End footwear outlet Anello & Davide, while staff members Danny Holloway, James Johnson and Tony Tyler were posed in Teddy Boy gear outside Malcolm McLaren's King's Road boutique Let It Rock for by-line photos for the paper's review of the 50s revival London Rock & Roll Show at Wembley Stadium that year.
As planned, Alan Smith left in the autumn of 1973 (to pursue a career in property), and Logan became editor, adjudicating over one of the golden ages in British journalism, with the popular Kent and Murray at the forefront of a talented staff (which by now included Chris Salewicz and another refugee from the underground press, former White Panther Mick Farren) delivering often provocative, witty and dazzling copy which charmed readers and lead to an upswing in circulation putting the paper ahead of all competition for the rest of the decade.
One of Logan's first moves was to halt the reliance on live images ("I didn't want to see Roger Daltrey's tonsils; his jacket was far more interesting to me") and dedicate the entire front page to a single photo; historically the NME's cluttered cover contained box ads, text and multiple images.
When a six-week printer's union strike proved useful in knitting the team together, Logan took the opportunity to introduce new elements after it was over. The January 27 issue of 1974 featured a full-length shot of Bryan Ferry on a beach by Pennie Smith. This was a first in the music press, and signaled a stylish way forward.
"There was such a rush of energy in that issue, it was exhilarating," said Logan, who has described NME as "a different magazine after the strike".
Logan also positioned bimself as the fulcrum between the staff and the IPC management, increasingly fielding objections to the use of swear words and sex and drug references, all the while allowing writers free rein to express themselves even if, as it often did, this antagonized record company advertisers.
Predicting and – in Nick Kent's case – contributing to the mid-decade Punk explosion (the writer played guitar in rehearsals with an early Sex Pistols line-up), NME reaped the rewards when recruits Julie Burchill and Tony Parsons – who had responded to the infamous ad appealing to "hip young gunslingers" – became figureheads of the new movement.
Not for nothing did Johnny Rotten insert the lyric "I use the NME" into the Pistols' anthem Anarchy In The UK.
This "glorious, frenetic ride", in Logan's words, was upended in 1976 when IPC determined to close its satellite offices and bring all its titles under the roof of King's Reach Tower, across the Thames from the City Of London. The NME's Long Acre office and the staff installed in the 23rd floor of the Brutalist office block.
That was when it all came home to roost," says Logan. "I'd kept the two cultures apart and here we were in these open plan offices with Titbits and Horse And Hounds. It was a disaster waiting to happen, trying to protect the likes of Charlie Murray, Tony Parsons, Julie Burchill and Mick Farren from the suits at IPC. I was under incredible pressure.
Towards the end of 1976, Logan suffered a nervous breakdown and was absent from the office for six weeks. "I couldn't cope any more," he says. "IPC was kicking my arse over petty stuff while the paper was earning them millions because it cost nothing to put out."
This collapse brought home the seriousness of the situation, and on his return Logan negotiated a way out. New offices were found in Soho's former Swinging London epicentre Carnaby Street and the publication benefited from the music industry sales boom which coincided with the immediate post-punk period.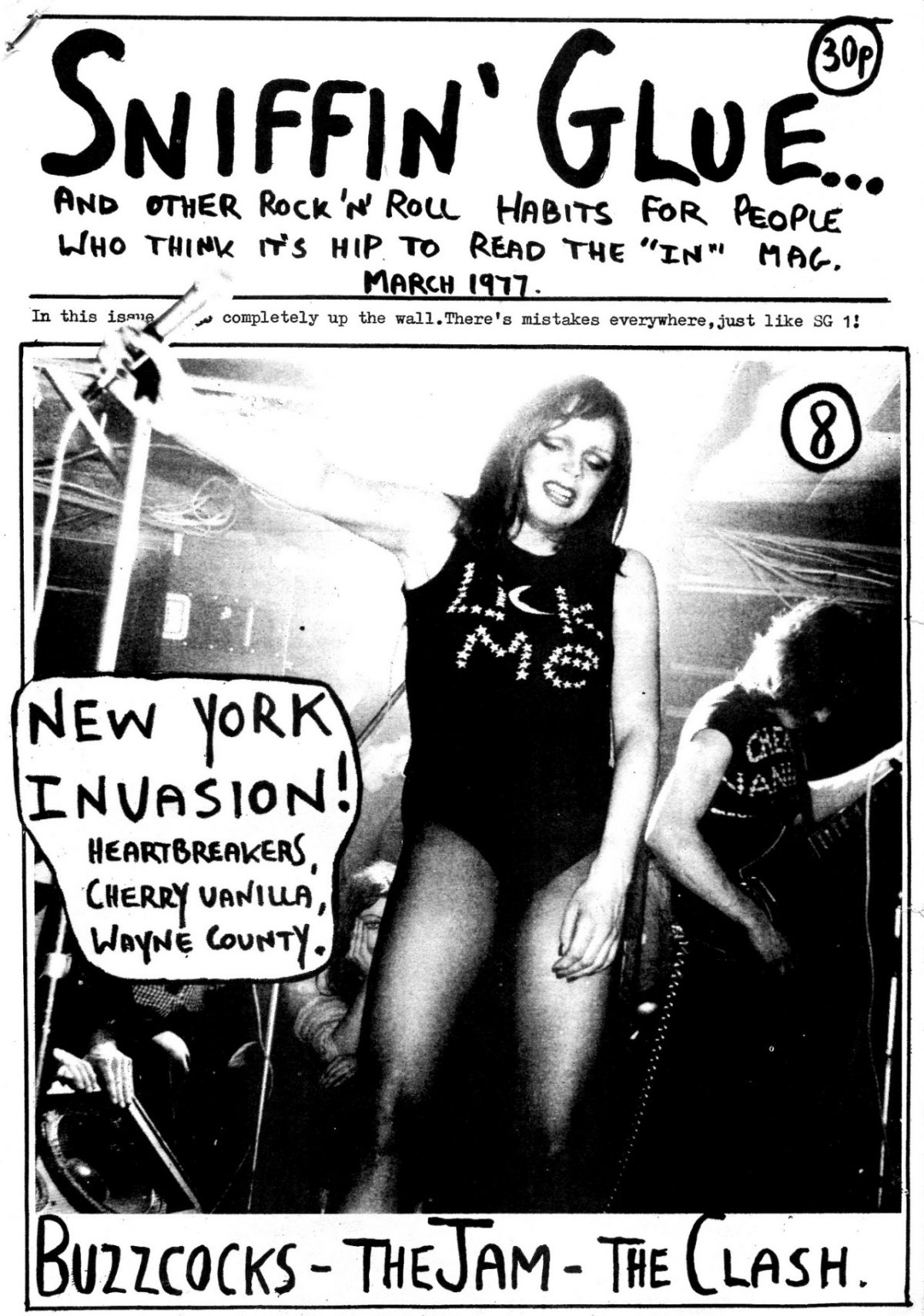 But Logan was still bruised and unable to shake off the Kings Reach experience. Pausing to make his last appointment in the form of Danny Baker, fresh from the punk fanzine Sniffing Glue, Logan handed in his notice in the summer of 1978 without lining up another job.
"I felt like I still had something to prove," says Logan. "I had been written out the story of why the NME was so successful, that is what happens if you are always behind the scenes, but I was determined that wherever I went next would be mine."
Logan had a head full of ideas for new magazine projects developed since his collapse a couple of years earlier.
Two were specialist and untitled: one was to be dedicated to country music, the other to reggae (with contributions from the off-beat NME writer Penny Reel).  A third was sketched out as a Rolling Stone-style "intelligent" music paper with Chris Salewicz and cartoonist/illustrator Tony Benyon and called Modern Times, and yet another was an as-yet-untitled glossy, photo-led teen celebration of chart music complete with song lyrics of current hits.
On the hunt for an arms-length print and distribution deal, Logan pitched these to NME's printer East Midlands Allied Press, which had recently set up a magazine division with such titles as Angling Times and Motorcycle Weekly.
"I was looking for a relationship but with me not on the payroll," said Logan later. "I threw in the song lyric proposal to round out the ideas – it was the opposite of an intense newsprint rock weekly – and was really surprised that that was the one they took to."
Offering Emap's backing, Emap suggested that the title should be Disco Fever to reflect the current popularity of the Bee Gees and John Travolta. Logan was not keen, and countered with The Pop on the basis that it should encompass performers such as Elvis Costello, Ian Dury and The Clash. When he threatened to walk, the two parties agreed on the Smash Hits.
Test-marketed in the town of Middlesborough, this featured the desperately unhip Belgian novelty punk singer Plastic Bertrand on the cover and a centre-spread of the skinhead-approved quartet Sham 69, against Emap's protests.
The issue sold tens of thousands of issues and went immediately into national monthly distribution, with sales rising swiftly to the 100,000 mark.
Soon Emap was pressing to produce weekly issues, but a compromise was reached for Smash Hits to become a fortnightly, and early in 1979 Logan was set up in an office in Carnaby Street, ironically opposite the NME hq he had vacated just months before.
Logan scored an immediate success for Emap; in the first half of 1979, Smash Hits' circulation was above 166,000 copies, just 35,000 less than that of NME and 10,000 more than Melody Maker.
But Logan was not satisfied and had, in fact, informed Emap from the outset that he would give Smash Hits a year before seeking new opportunities.
"I became managing editor," recalls Logan. "But I'm not the kind of executive who interferes with the editor. Sitting around with very little to do I started to develop the idea for The Face."
In time Logan approached the Emap directors – who had recently invested in a new title, the soccer magazine Match – with his proposal for a well-produced, designed and written monthly with music at its core but an expanded focus on the subjects which surrounded and informed it, from fashion and film to nightclubbing and social issues as they affected youth culture.
"They said: 'Maybe. Come back in six months, we've just launched Match'," said Logan. "I thought, 'Fuck you. You've only been able to do that with the money I made you from Smash Hits'.
"It wasn't that fair of me, because six months isn't a long time, but I'm very impatient, always have been.
"So I talked to my wife and started making a few phone calls…"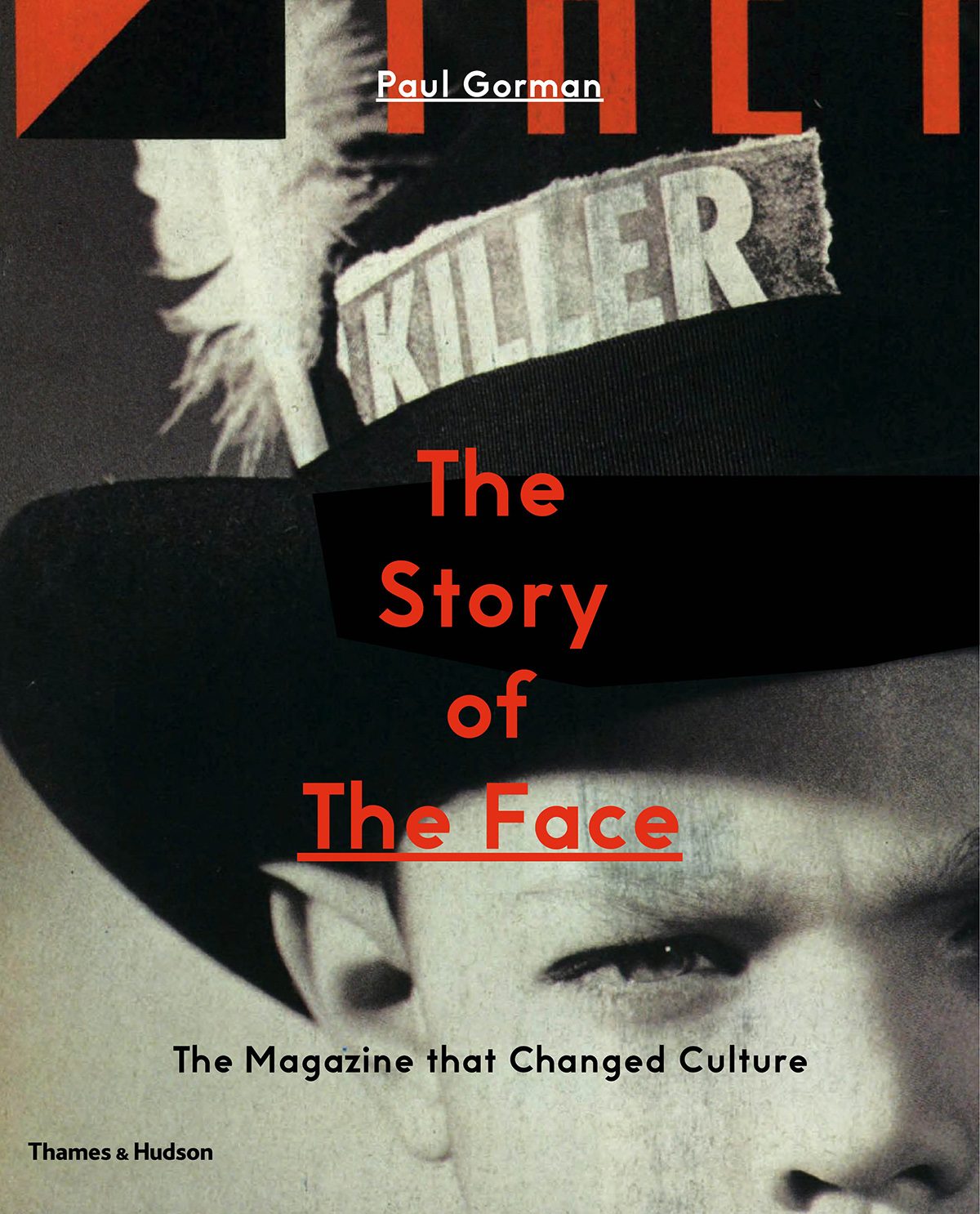 Extract from The Story Of The Face: The Magazine That Changed Culture by Paul Gorman with a foreword by Dylan Jones, published by Thames & Hudson.