Wonderful Ephemera from Logan's Run – Released Forty Years Ago
Logan's Run was originally a novel written by William F. Nolan and George Clayton Johnson (who wrote several Twilight episodes and the first Star Trek episode and the original story the became Ocean's Eleven) and published in 1967. The story was about a future agist society which required the death of everyone reaching the age of 21. Logan is a 'Sandman' who enforce the law in this dystopic society. In charge of tracking down and killing the citizens who try and run away, Logan ends up running himself.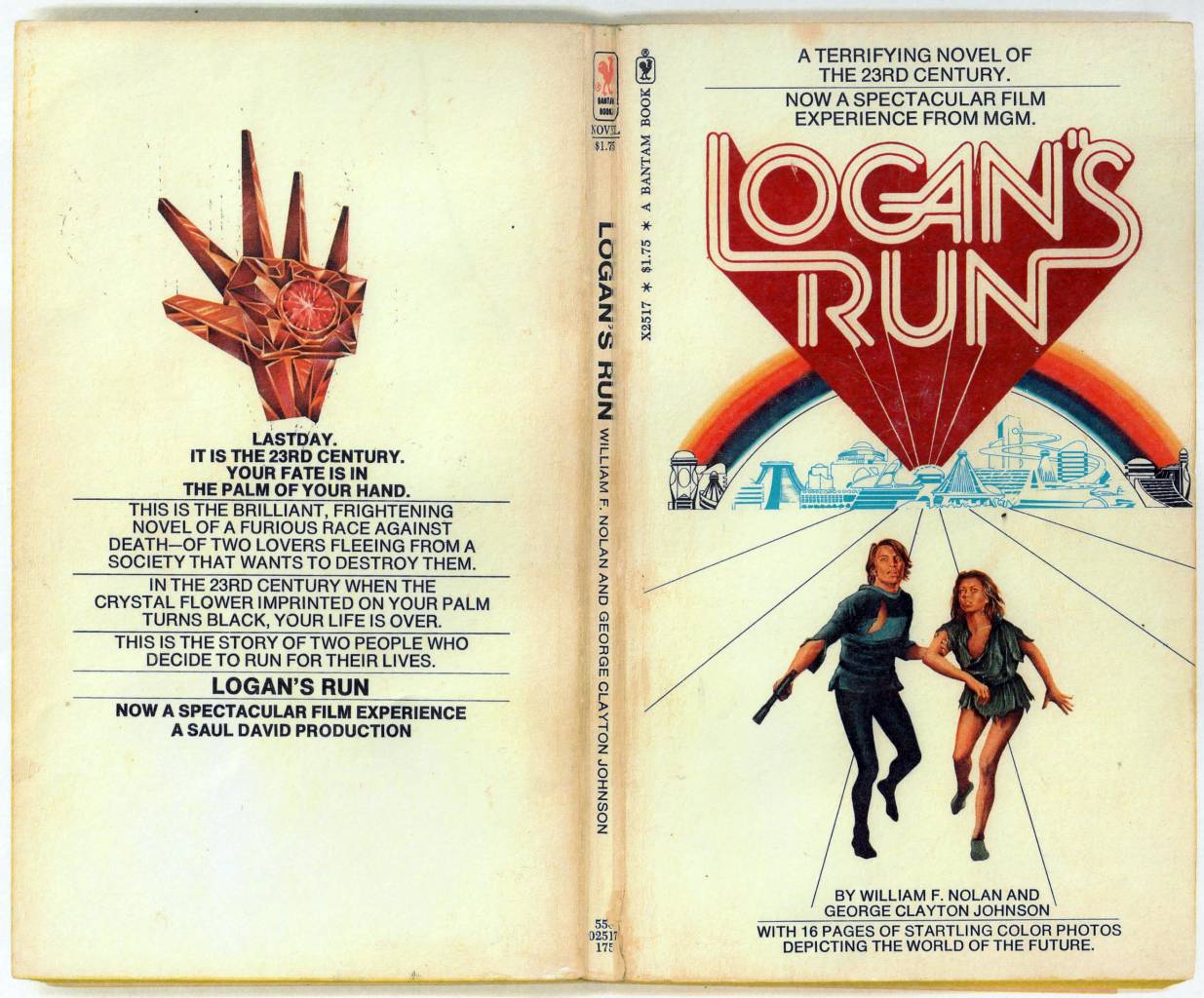 The novel was adapted in 1976 as a movie directed by Michael Anderson starring Michael York as Logan 5 (it was Logan 3 in the novel) and Jenny Agutter as Jessica 6. Richard Jordan played Francis 7. Farrah Fawcett-Majors and Peter Ustinov also appeared in the film. Saul David produced the film who had formerly developed both Fantastic Voyage in 1966 and Westworld.