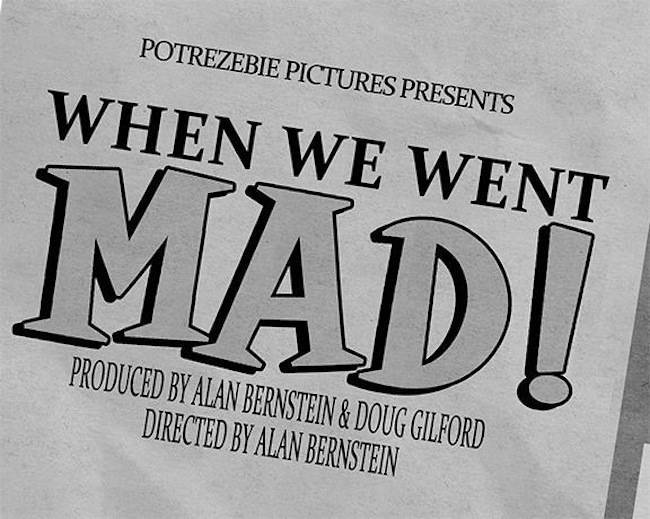 MAD Magazine is a film. WhenWe Went Mad is a documentarythat MAD Magazine over the past 60 years." You get to put faces to Al Jaffee, Sergio Aragones, Arnie Kogen, Jack Davis, and Al Feldstein.
I loved Mad magazine. It was a slice of Americana delivered to my bedroom in North London.
William Gaines publisher of MAD magazine in 1970. Location unknown. 
Jimi Hendix was Mad for it.