THEY do a lot of work for charity, and they DO like to mention it!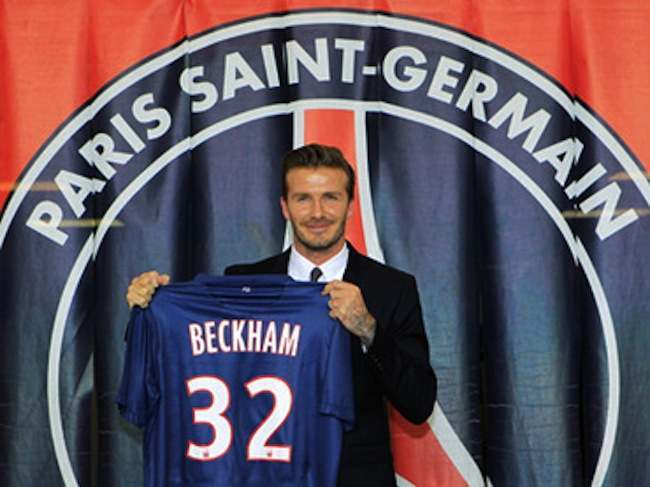 When it comes to self-promotion you have to hand it to him. Transfer deadline day arrives and instead of talking about a 22-year-old Brazilian or Portuguese hotshot on his way to Chelsea or Manchester to City, the media is frothing with excitement over a 37-year-old former international whose main purpose these days is to sell merchandise with his name on.
Yes, Brand Beckham is back in Europe, with a new story to tell and a new shirt to sell. But this time it's all for charidee, as DB will be donating his all his earnings to a French children's organisation.
But Becks is only following in the footsteps of the Famous Five…
Jeffrey Archer
The young Archer gave an indication of his future public persona when he announced, on behalf of Oxfam, that the Beatles would be supporting the newly founded charity during their visit to Oxford. The Beatles knew nothing about this, and manager Brian Epstein was furious about the fait accompli, but went ahead with the stunt. Archer, although himself unknown at the time, placed himself to the fore in all the pictures.
Sheridan Morley later recalled a conversation with Ringo Starr:
"He asked if I knew this Jeffrey Archer bloke. I said everyone in Oxford was trying to work out who he was.  He strikes me as a nice enough fella, but he's the kind of bloke who would bottle your piss and sell it."'
Jimmy Savile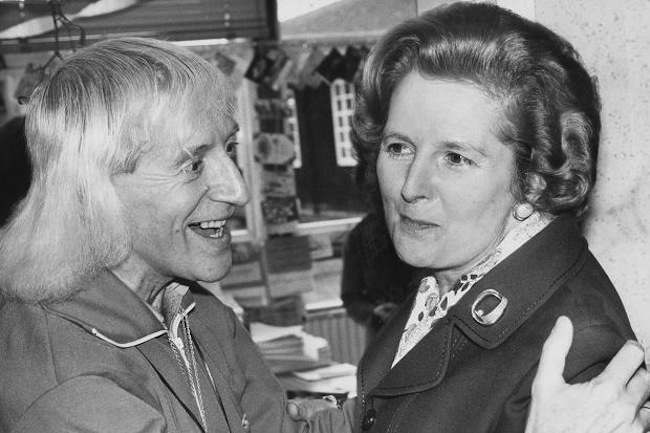 What more is there to say about this larger-than-life fundraiser extraordinaire? Pictured here with his idol and fellow serial hospital-visitor, Mrs T.
Margaret Thatcher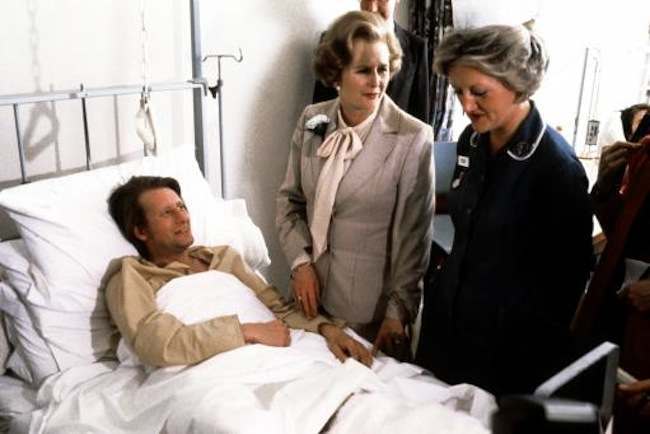 The Iron Lady's hospital visits/photo opportunities became so notorious that spoof cards were issued, saying that in the event of an accident the carrier did not wish to be visited by the Prime Minister.
Mike Smash
Bearing a suspicious similarity to Tony Blackburn and Mike Read, Smashy famously did a lodda good work for cheridee, but didn't like to talk (or sing) about it…
Ronnie Irani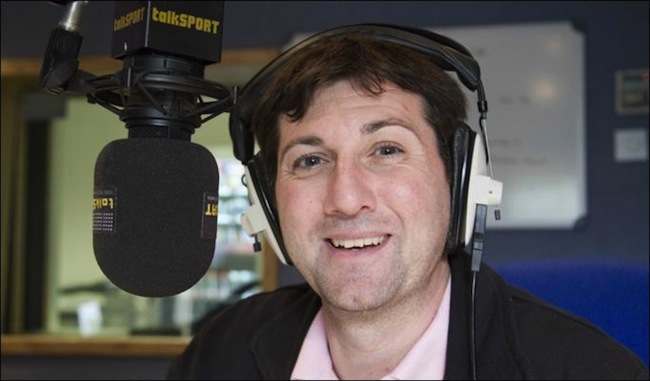 And finally, a relative newcomer who proves, post-Nicey that sometimes real life is beyond satire.
Ex-cricketer Ronnie Irani hosts TalkSport's flagship Sports Breakfast show. (That's "breakfast" as in six cans of lager and a bacon sandwich.) Most of the time, said show consists of Irani asking co-host Alan Brazil whether he has sorted free tickets for the next event in the pair's hectic social diary. But sometimes there is room in between the bragging and blagging for Irani to show his sensitive side.
Ronnie is a man of great compassion. As he admits, it's "in his nature" to help others. Sometimes he simply expresses his grief at the death of a fellow sportsman, and shares his own pain with the listening millions. On other occasions he will relate one of his good deeds, as was the case when he gave a half-eaten snack and a half-empty milkshake to a homeless person. Some people might have left it at that, but not big-hearted Ronnie. He took a picture of the homeless man holding the gifts, then tweeted it to the world. In doing so he raised awareness of homelessness, and awareness of Ronnie Irani.
Now he has come to Paul Gascoigne's aid. Although he doesn't know Gazza well, Ronnie was instrumental in organising the celebrity rescue package by personally phoning a bigwig at British Airways and sorting a flight. Apart from this we don't know exactly what Ronnie's role was. But given that Talksport's Ronnie Irani's involvement was featured on the station's own news bulletins every fifteen minutes, we think it's safe to say that he was a key mover behind the scenes, and Gary Lineker, Chris Evans, Piers Morgan and others probably followed his lead.
Where next for Britain's biggest-hearted benefactor? One thing's for sure, if a knighthood beckons, he will always remain the cheerful bastion of banter that the listening millions have learned to respect and love.