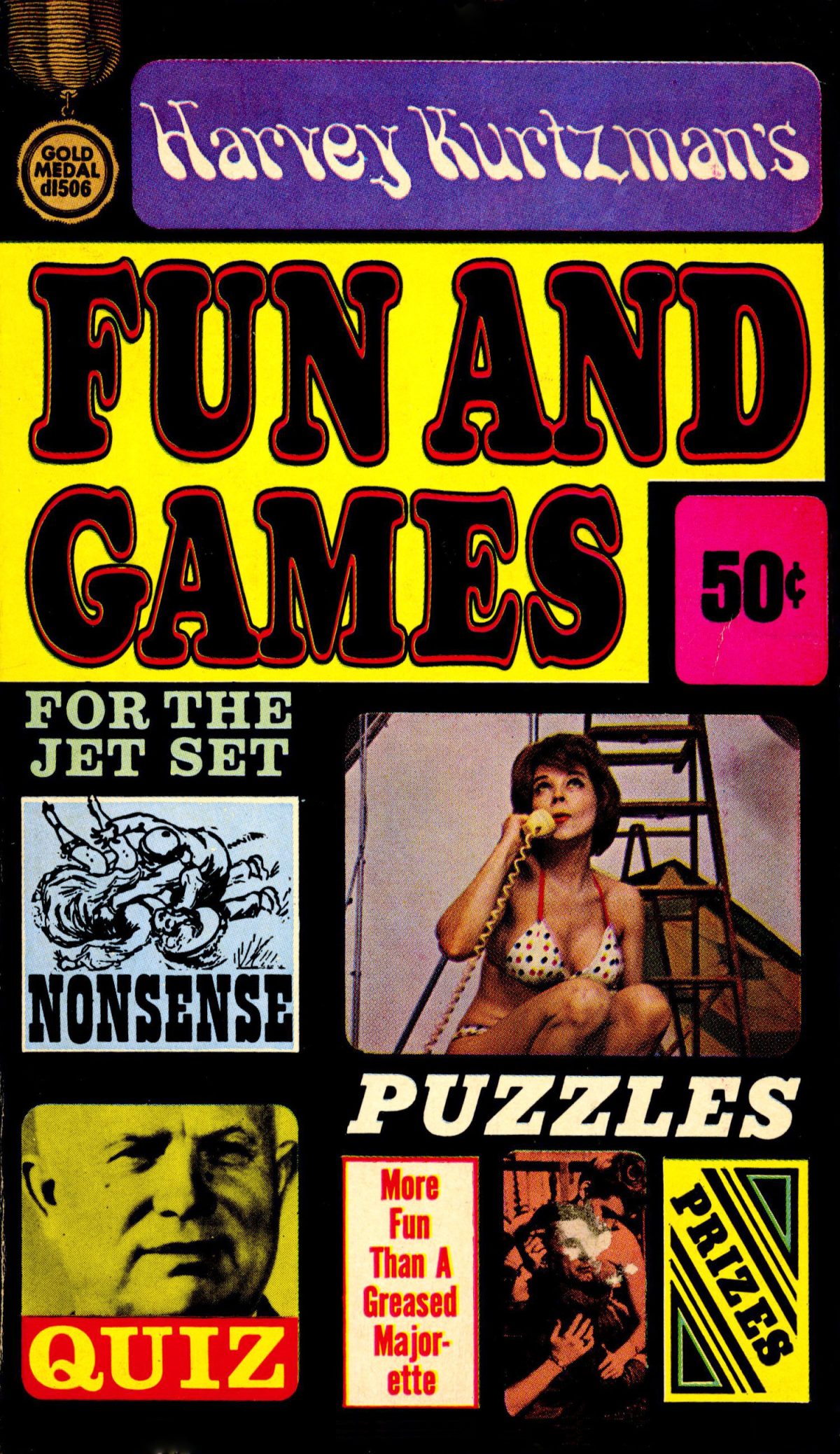 Here's a zany collection of black and white puzzles, mazes, games, and optical illusions compiled by Mad Magazine's Harvey Kurtzman (October 3, 1924 – February 21, 1993) and film director (and Monty Python alumnus) Terry Gilliam, writes The Peculiar Manicule. Throw in some political satire and absurdist humor by writer Chuck Alverson and a bunch of 19th Century wood type and printer's ornaments and you end up with this strange little pulp-Frankenstein of a book.
Gold Medal Books, 1965.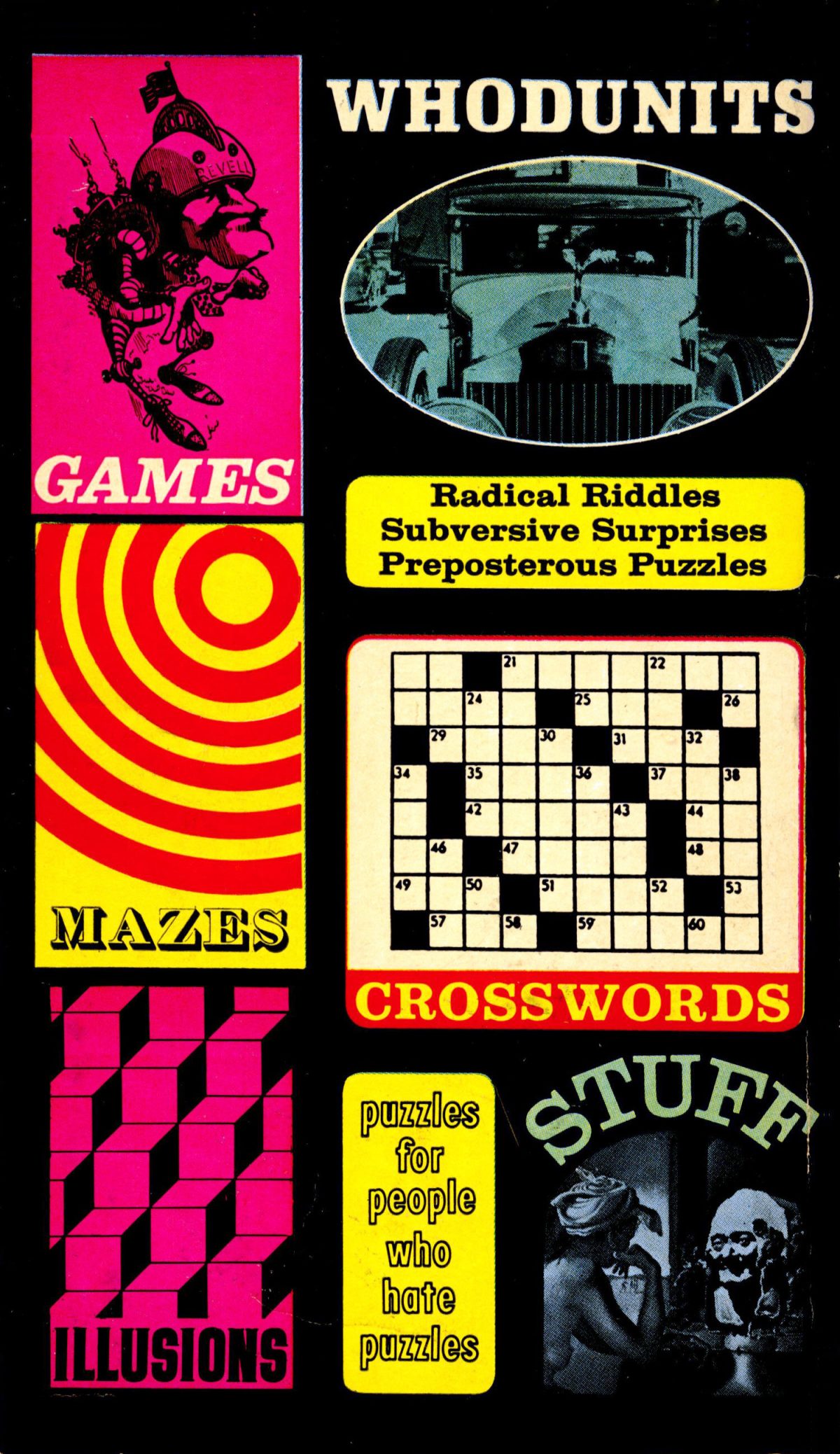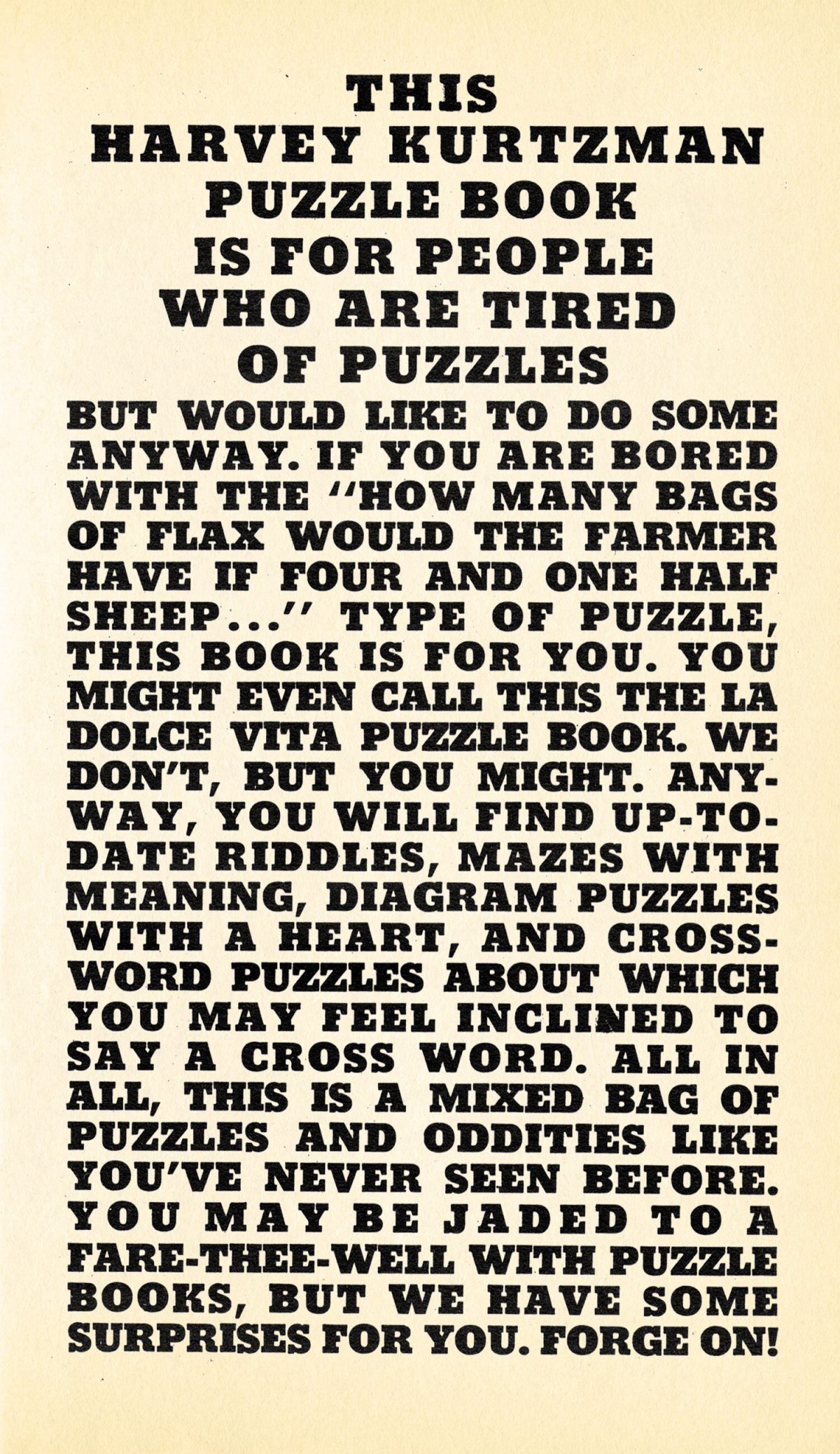 Harvey Kurtzman, the son of Jewish immigrants to the US from Odessa, Ukraine, was a cartoonist and editor. He created Mad. running the comic book from 1952 until 1956, and illustrating the Little Annie Fanny strips in Playboy from 1962 until 1988.
For Mad, Kurtzman scripted the stories and had them drawn by top EC cartoonists, most frequently Will Elder, Wally Wood, and Jack Davis. Mad was noted for its social critique and parodies of pop culture. The comic book switched to a magazine format in 1955, and Kurtzman left it in 1956 over a dispute with EC's owner William Gaines over control.
From 1960 to 1965, he edited Help!, a humor magazine which featured work by Terry Gilliam and some of the earliest work of underground cartoonists such as Robert Crumb and Gilbert Shelton.