Harry Smith (May 29, 1923 – November 27, 1991) was an American polymath – artist, anthropologist, mystic, student of Native American languages, drug experimenter, esoteric spiritualist, record collector, hoarder, student of anthropology and a Neo-Gnostic bishop. Smith was a colleague of photographer Robert Mapplethorpe (4 November 1946 –  9 March 1989),  a fellow resident at New York City's Chelsea Hotel, and he featured Mapplethorpe's work and studio in his Film #18, Mahagonny (1980).
A member of the Beat generation, Smith left us his six-album compilation Anthology of American Folk Music, experimental films and collections of things he liked, like string figures, Seminole textiles, tarot cards, Ukrainian Easter eggs and paper planes, which he mostly found discarded on the streets and in rooms in New York between 1961 and 1983.
A friend of his says plane collecting: "He would run out in front of the cabs to get them, you know, before they got run over. I remember one time we saw one in the air and he was just running everywhere trying to figure out where it was going to be. He was just, like, out of his mind, completely. He couldn't believe that he'd seen one. Someone, I guess, shot it from an upstairs building."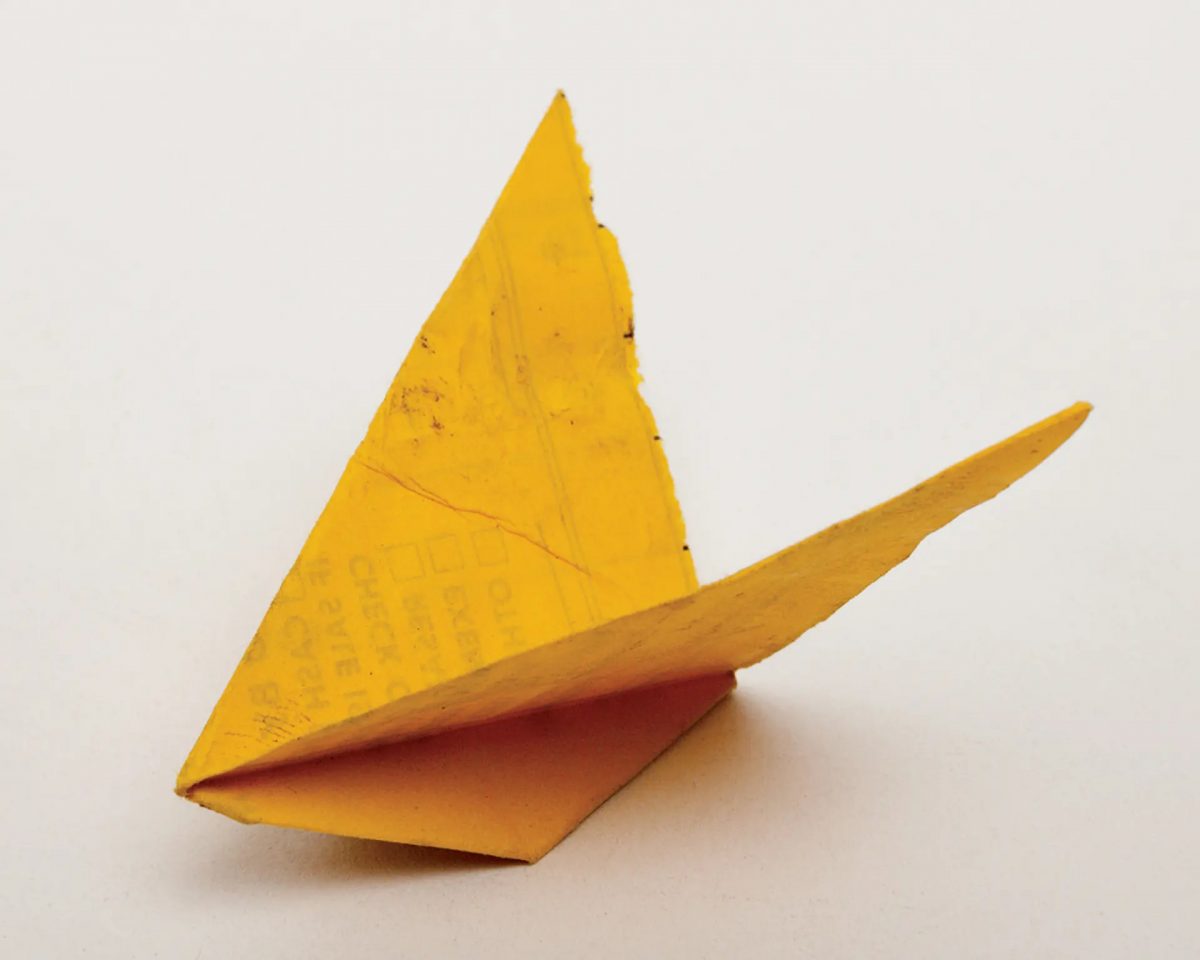 Smith collected many planes, or "samples", as he called them. Smith's "spiritual wife," the Beat muse Rosebud Feliu Pettet, recalled seeing a lot of boxes full of them – "multiple" boxes, "more than two, less than fifty."
In 1984, he donated five cardboard boxes full of them to  the National Air and Space Museum in Washington DC. "Then, as if lost in a pulp-hungry Bermuda triangle, they disappeared." In 1994, when Anthology Film Archives requested the planes, one box containing 251 planes was sent.
The "samples," are fashioned from phonebooks, newspapers, junk mail and the stuff we used to see. And it's clear that there's more than one way to make a paper plane.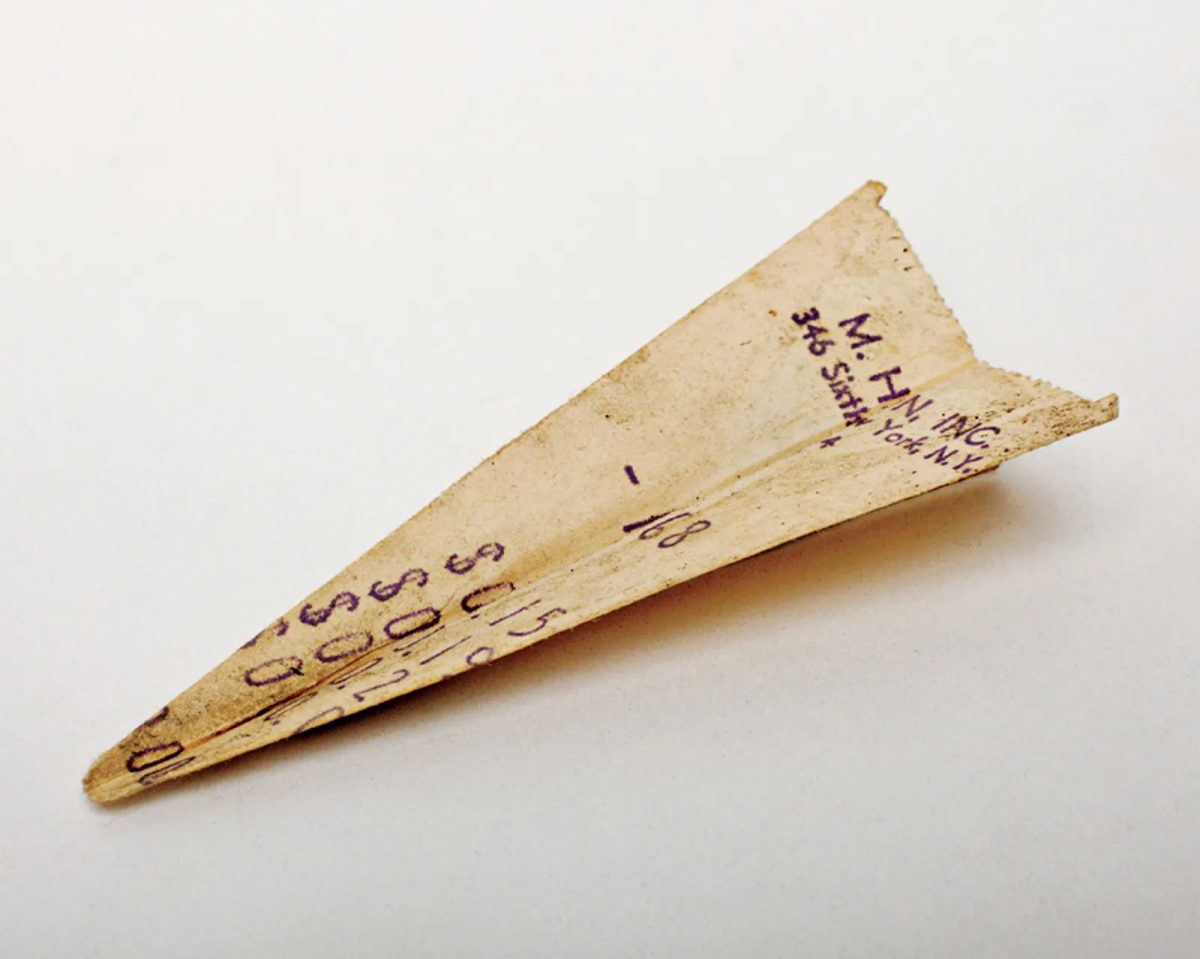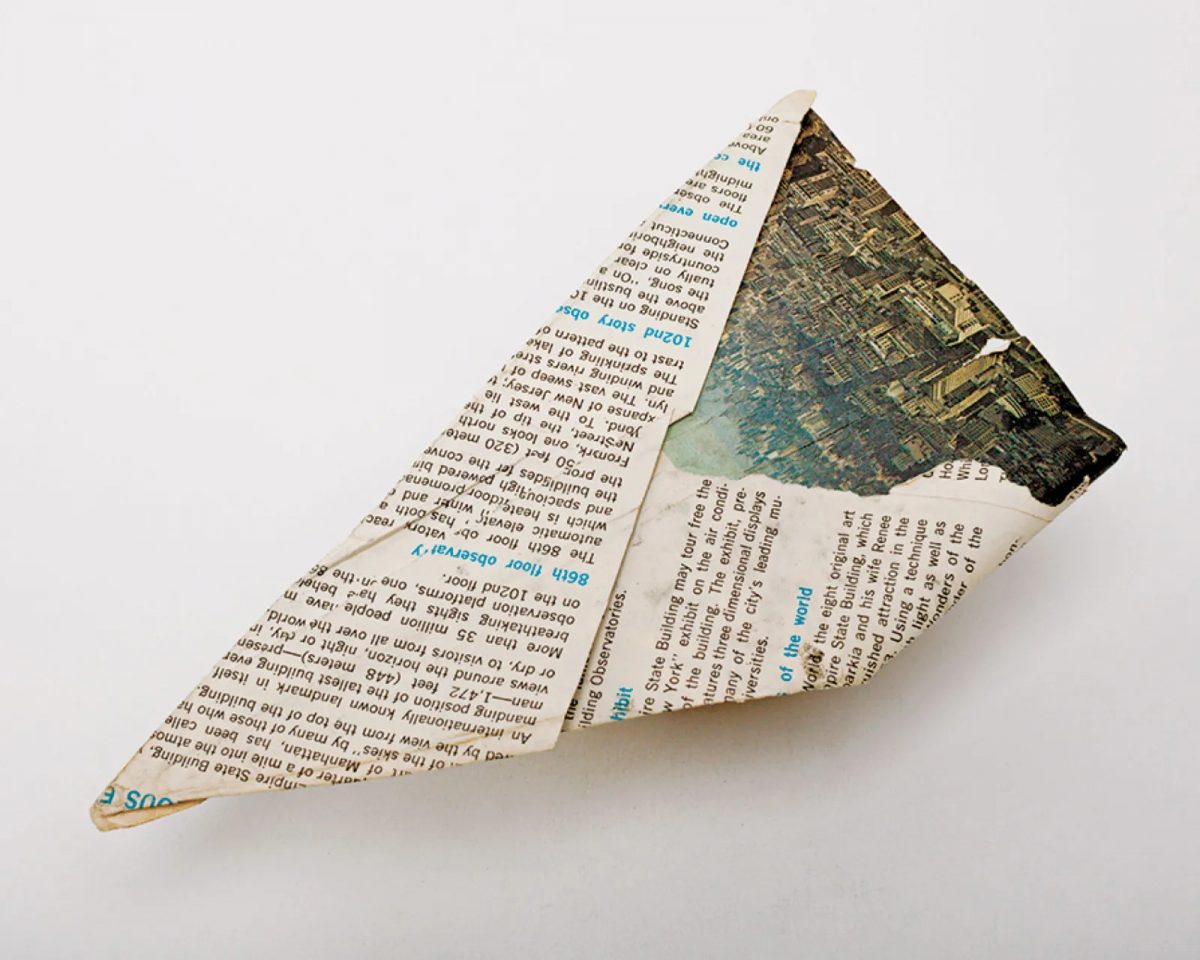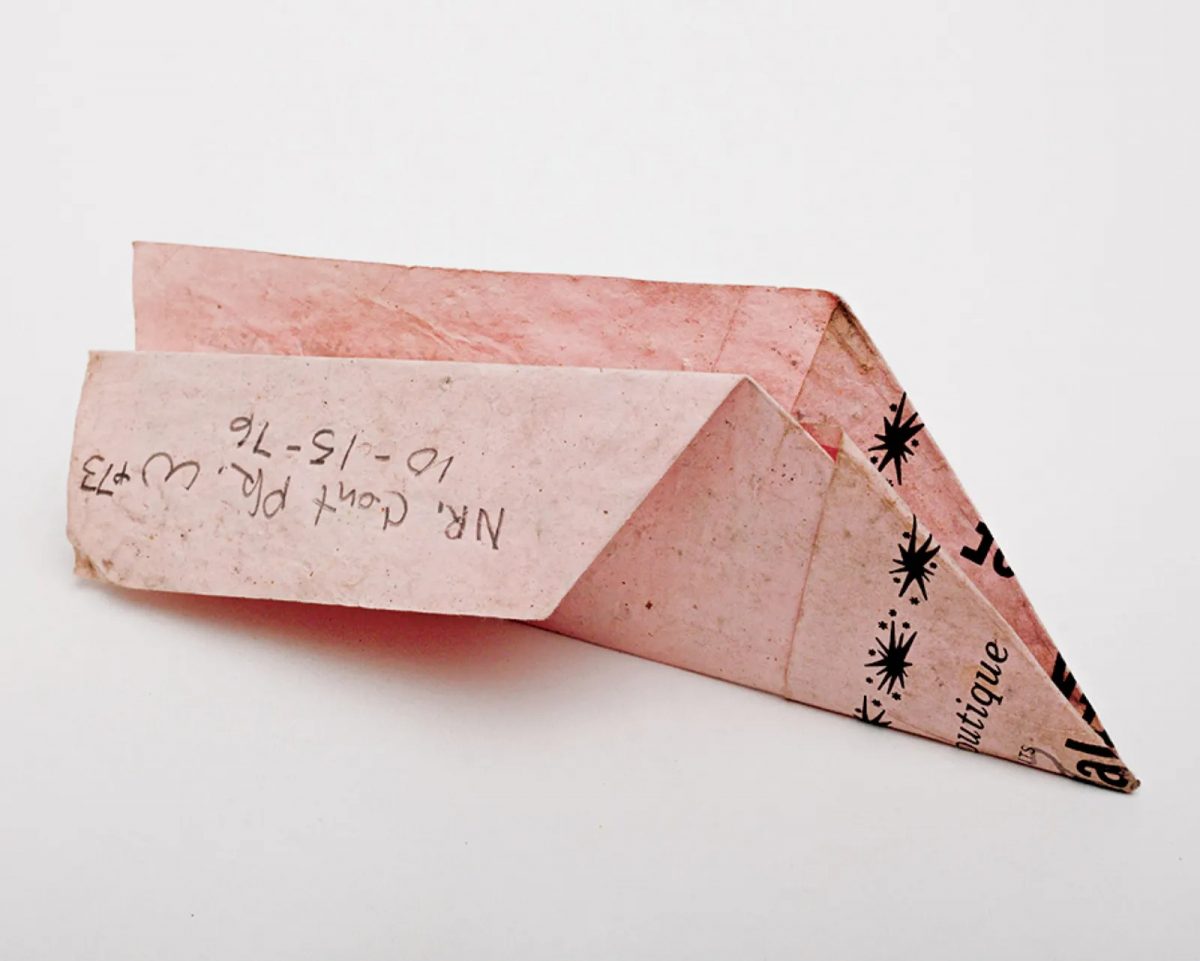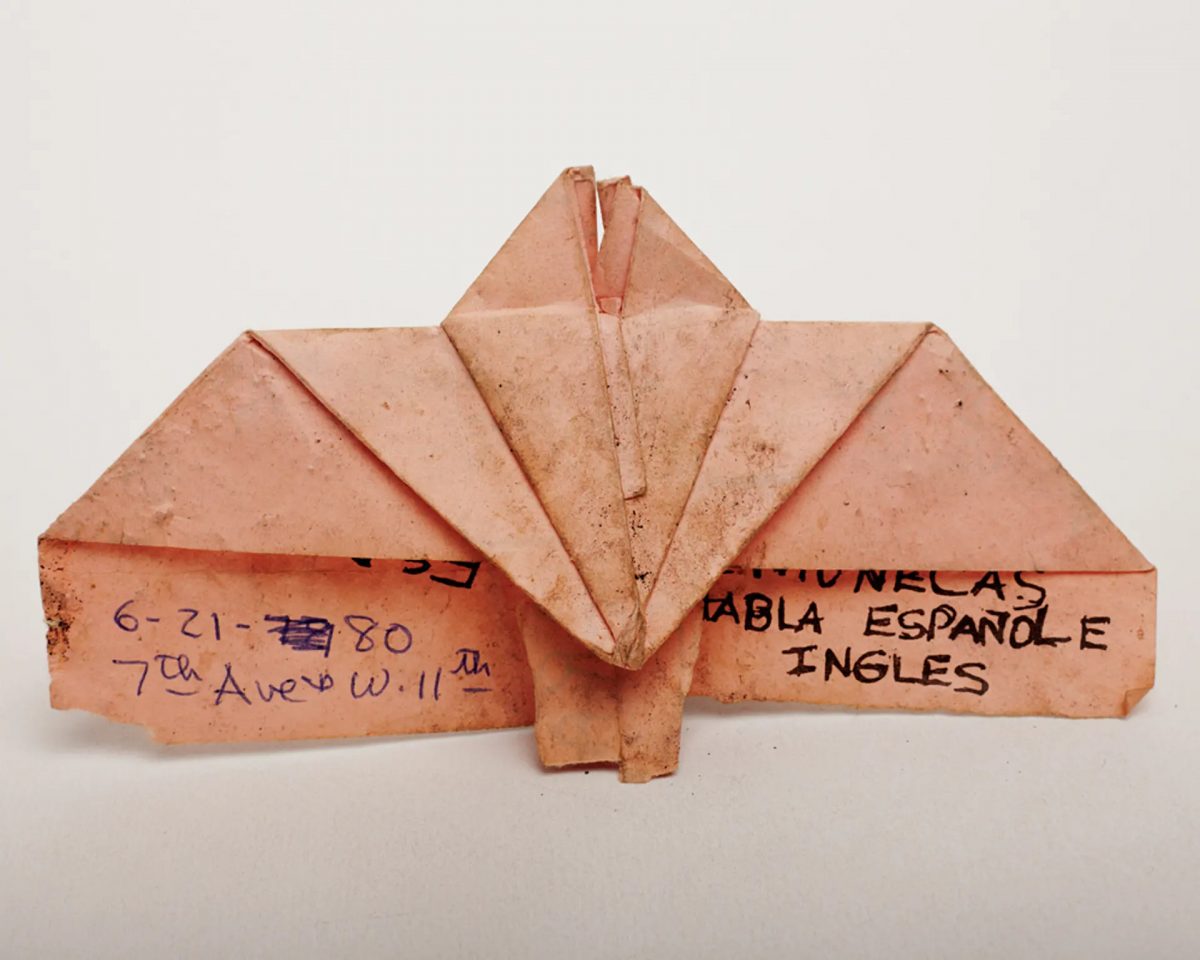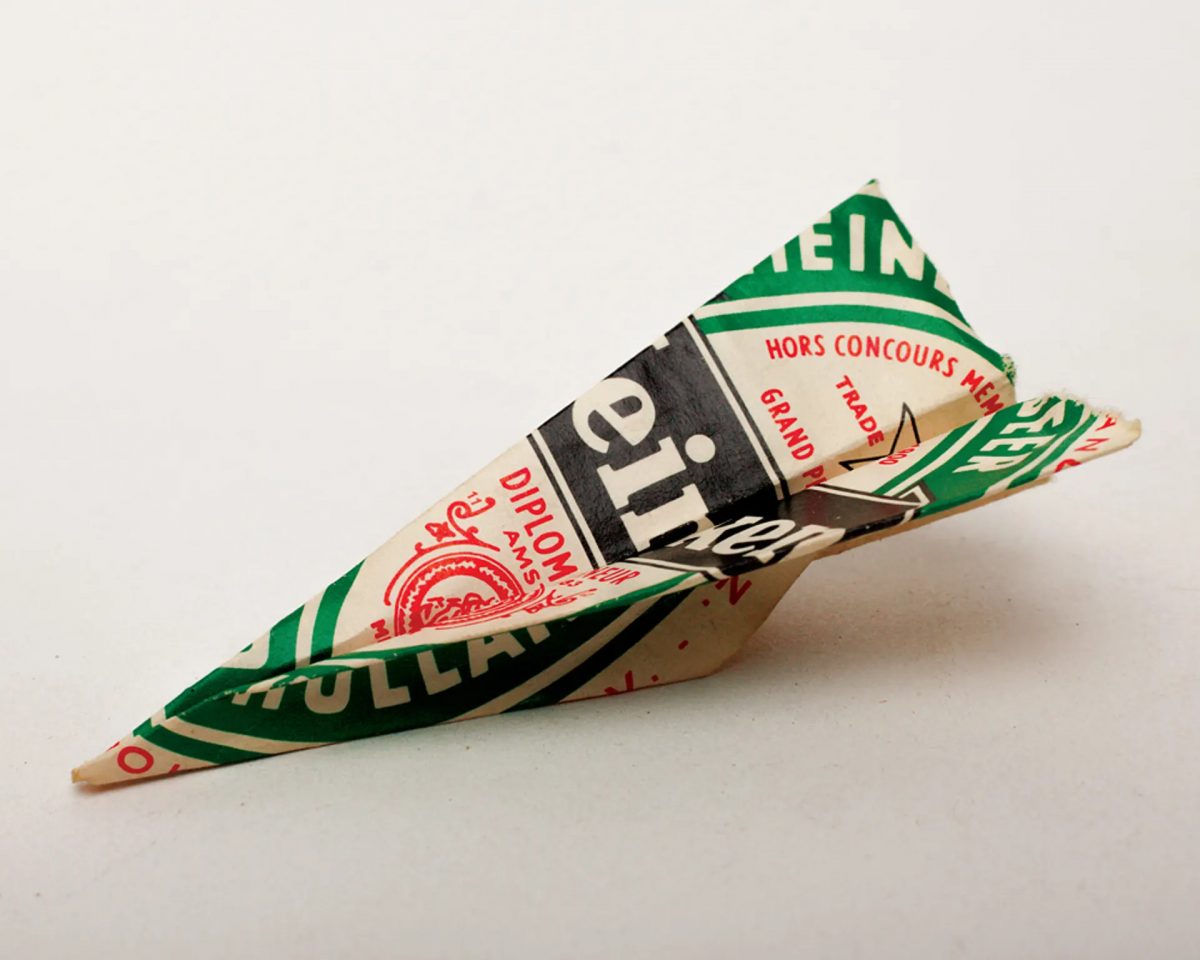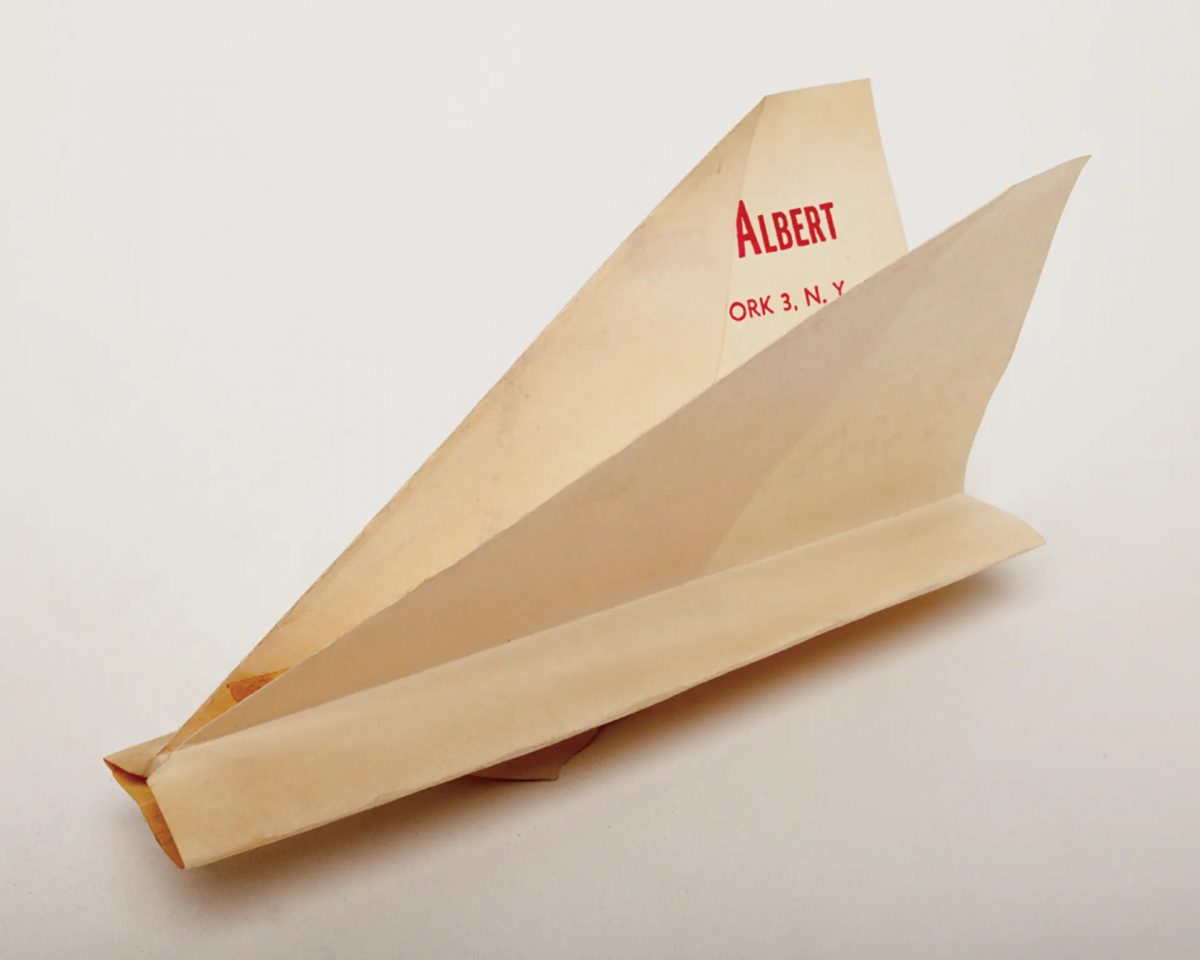 From: Paper Airplanes: The Collections of Harry Smith, edited by artist Andrew Lampert and archivist John Klacsmann.