ON the way to their first FA Cup win in 1930, Arsenal defeated Hull City.
The first semi-final at Elland Road, Leeds, finished  2–2. The Gunners had been two down at half-time. An upset was on. Arsenal were to emerge as the country's top side; Hull were bottom of the second division.The replay at Villa Park, Birmingham, ended 1-0 to the Arsenal. David Jack scored the winner after a red card had reduced Hull to ten men.
The Hull local paper was noble in defeat.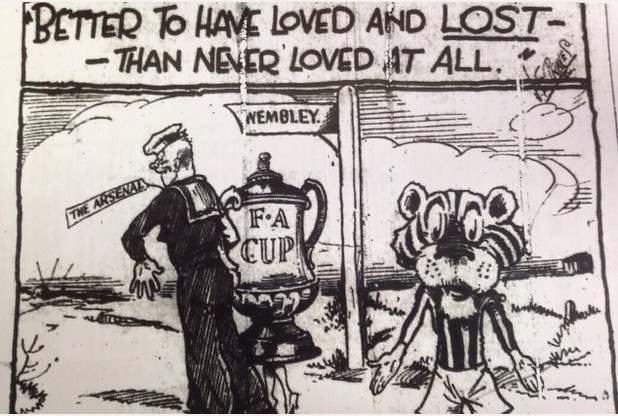 More at Hull Daily Mail.