ONCE upon a time, Guinness was gut fuhrer Nazi boys and girls. The drinks brand marketed the black brew to the black shirts with the slogan:
 "Es ist Zeit für ein Guinneß!"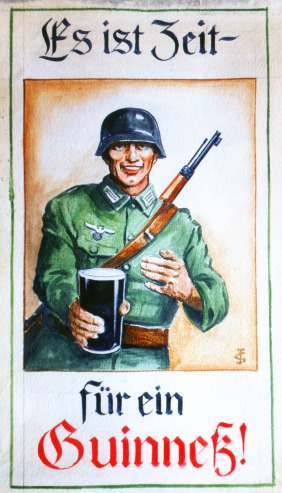 John Gilroy created these images in 1936 for the advertising agency SH Benson, notes  Zythophile. But the camping to get Nazis drinking Guinness was never launched.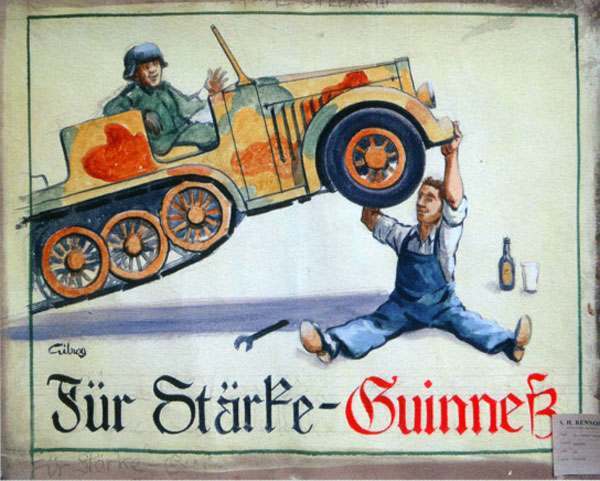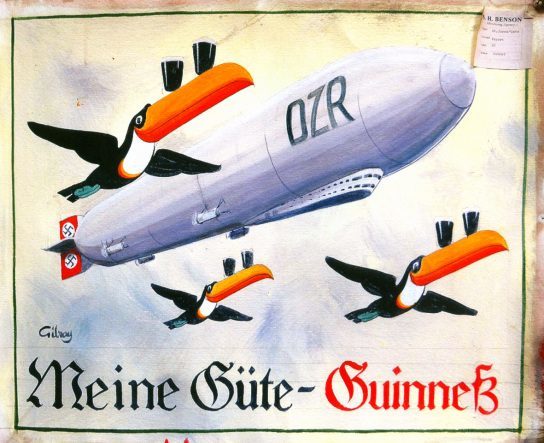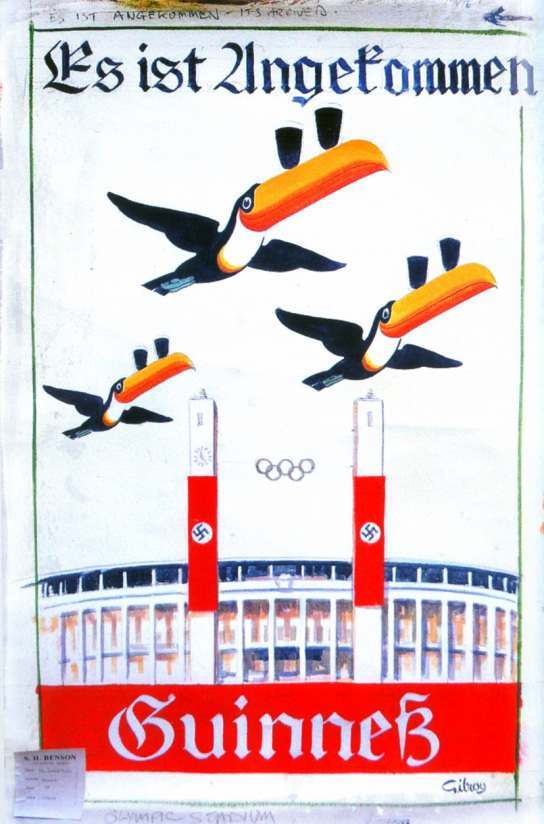 Indeed, it took until 1955 before Britons looked up and saw those "flying toucans" in the "toucans over the RAF aerodrome" poster.
More: Gilroy was Good for Guinness; Spotter: