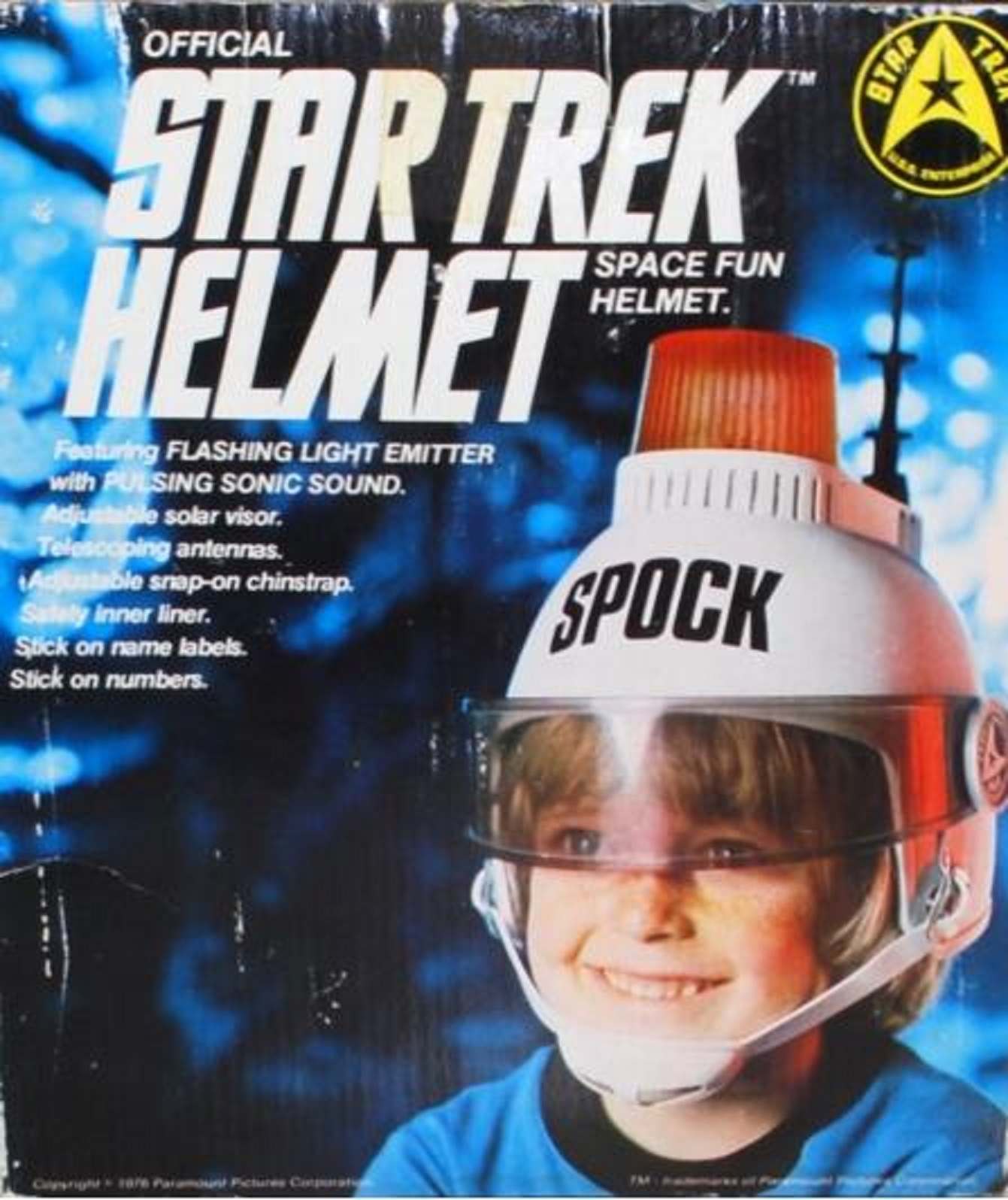 Here at Flashbak I have previously remembered the great age of toy space guns and even genre-based utility belts.
But the intrepid space kid of the 1960s and 1970s needed one more crucial piece of gear for playtime on the final frontier: a space helmet.
Many toy manufacturers over the years obliged, and filled that need in memorable (and sometimes strange…) style.
One of the earliest toy space helmets of the space age comes from the forgotten (but awesome…) 1959-1960 series Men in Space.
The black-and-white series ran for 39 episodes and followed the adventures of American astronaut Colonel Ed McCauley (William Lundigan) as he traveled to the moon and Mars, repaired satellites in orbit, and worked in deep space on the construction of a space station. Ideal Toys produced a show-accurate helmet inscribed with McCauley's name.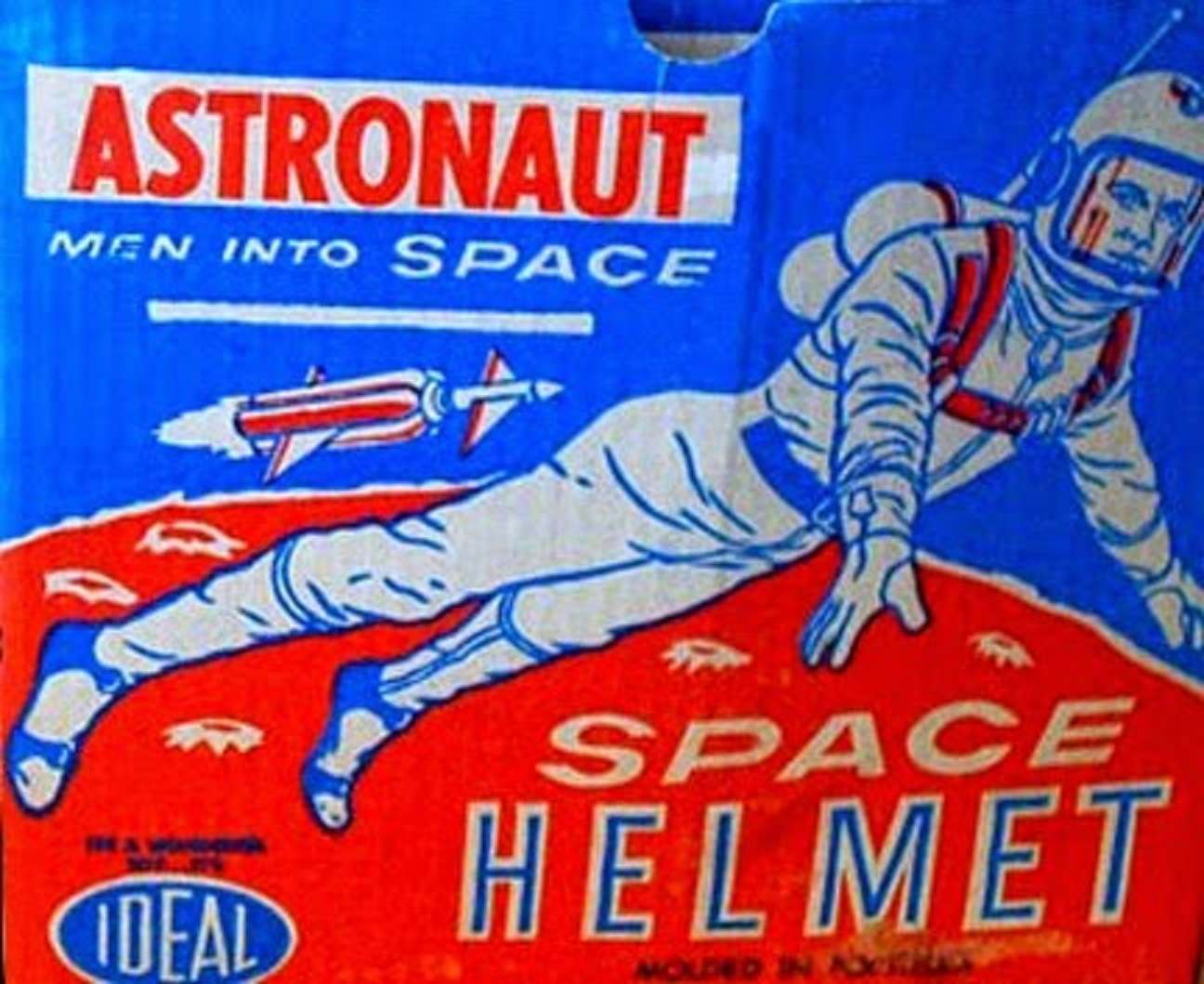 The mid-1960s brought a renewal of the space race, and Remco got into the toy helmet act with more than one licensed property.
The company produced a Lost in Space (1965 -1968) toy helmet, though the resulting toy didn't look at all like anything that the Robinsons (or Dr. Smith, for that matter…) ever wore inside or outside of the Jupiter 2.  Instead, it was weird and dorky, but if you want to own it today it will cost you a pretty penny.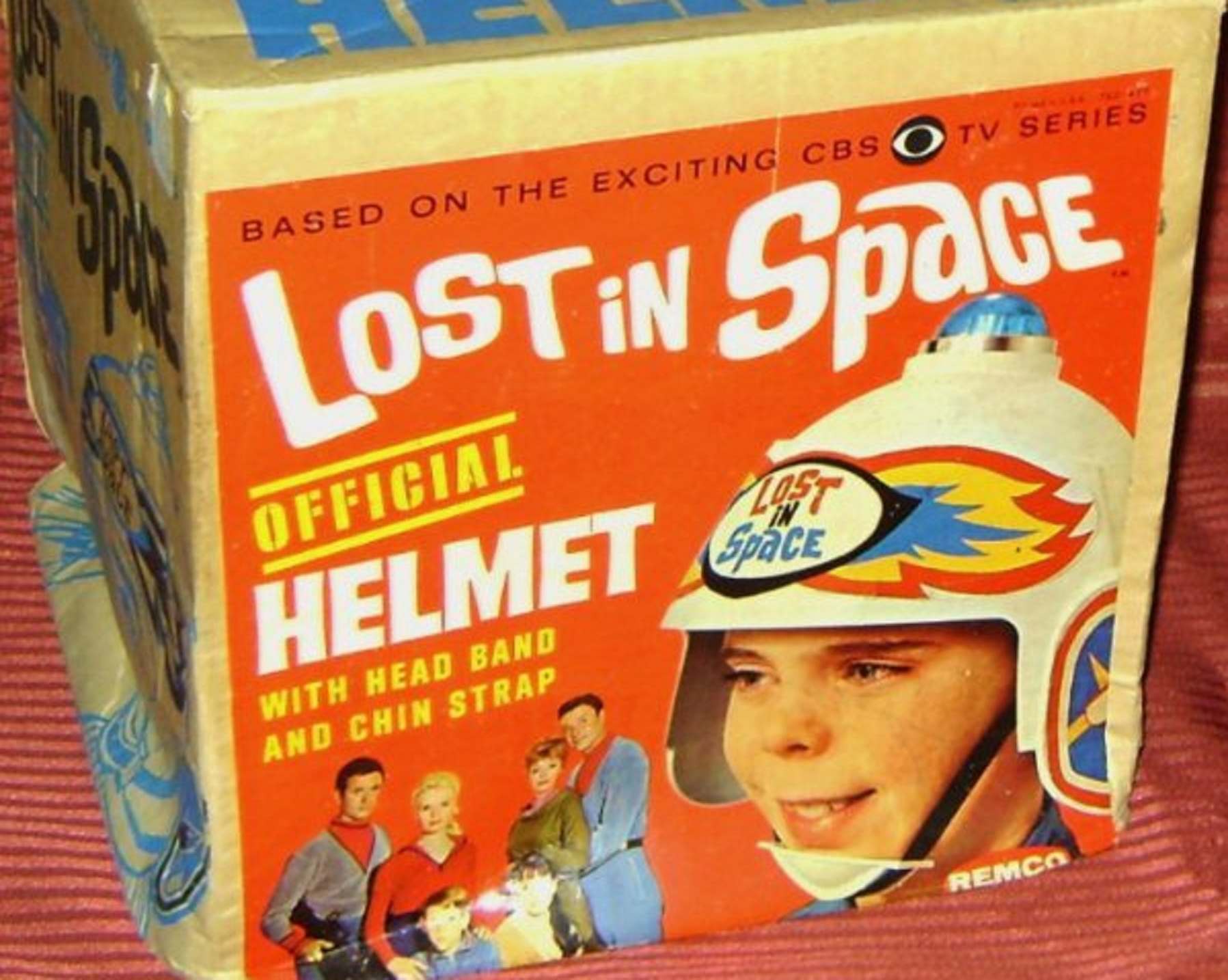 Star Trek (1966 – 1969) didn't fare any better under Remco's stewardship.
The company created a "space fun helmet" that looks absolutely ridiculous (and which is pictured above).
This helmet, emblazoned with Spock's name, was never worn on the series (thankfully…).  Adding insult to injury, Remco also produced a second Star Trek "astro helmet" that, similarly, resembled nothing ever seen on the Gene Roddenberry series.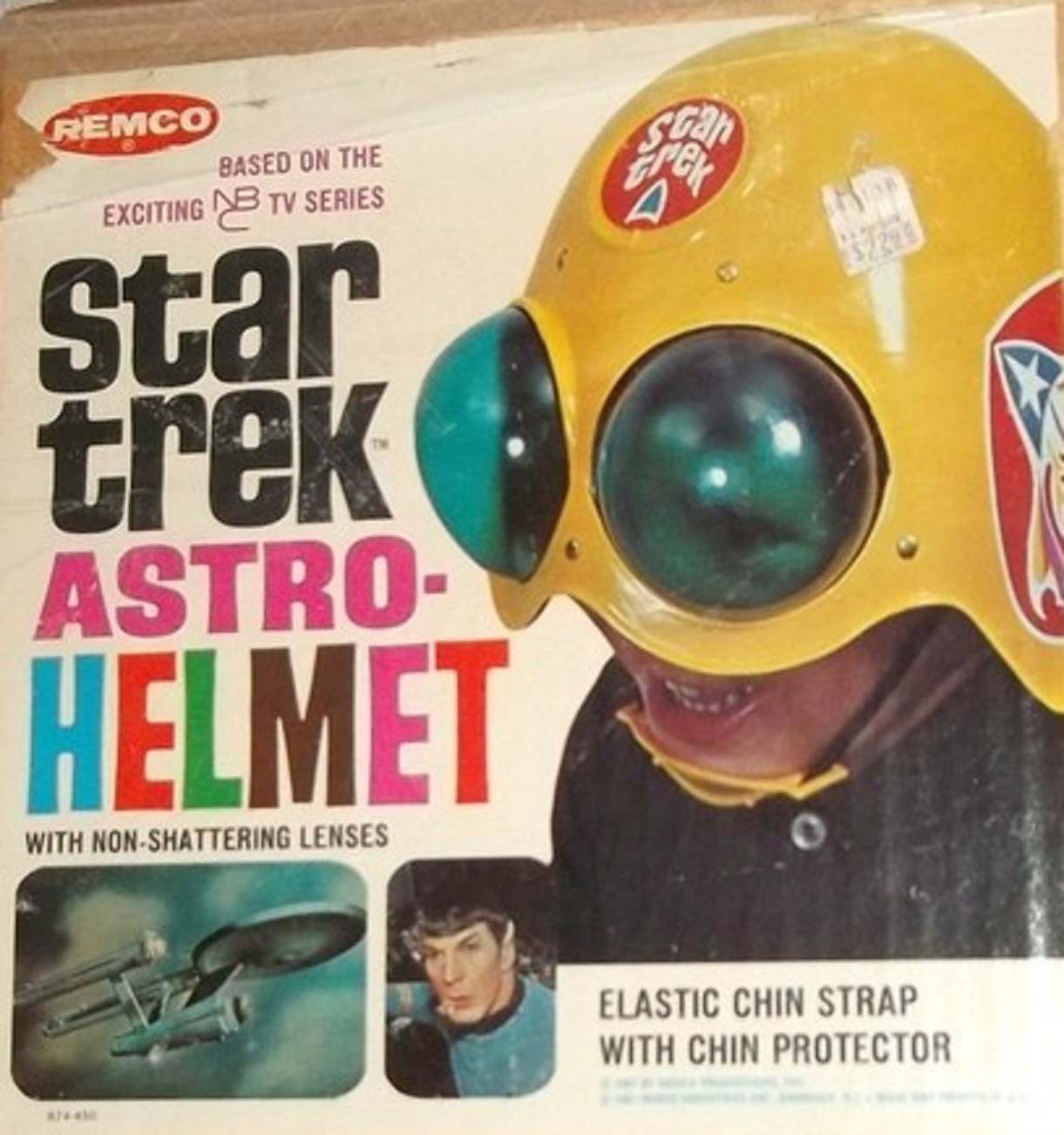 After Star Wars (1977) unexpectedly dominated the box office in the disco decade, the space race re-ignited in terms of genre merchandising and several knock-off helmets — like that of the "space trooper" (think: storm trooper) — hit toy stores. The lightweight helmet was black instead of white, and my best friend in the neighborhood had one.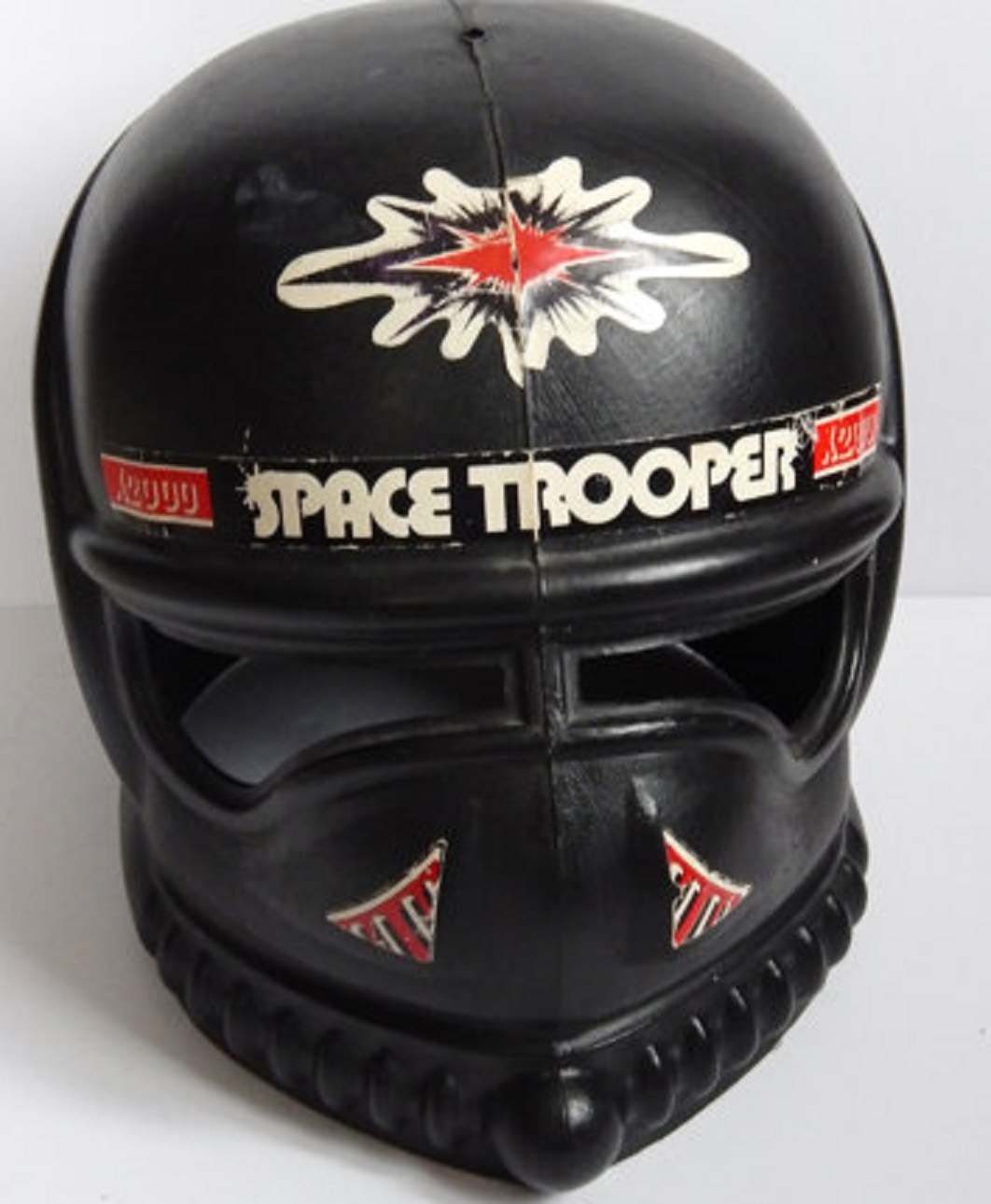 The Astro X-47 helmet (from Placo Toys) — available in white and black models — meanwhile was closer to a Darth Vader knock-off. I actually owned this one, and it was a great, comfortable helmet to play in, with large shaded "eyes."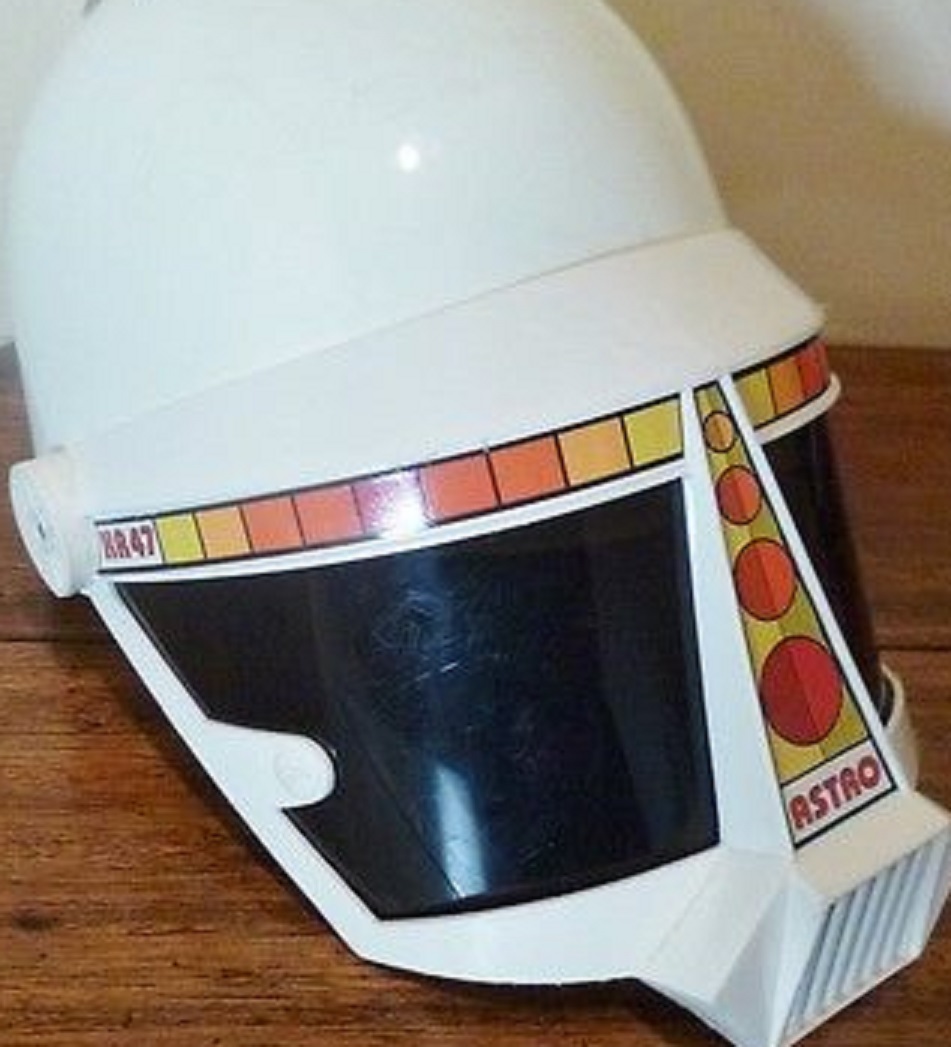 In 1979, Kingsford produced more Star Wars-inspired merchandise, including helmets, under a line called "Space Force."  The hero's helmet was a white, fairly-traditional seeming astronaut helmet with a built-in communicator and chin strap.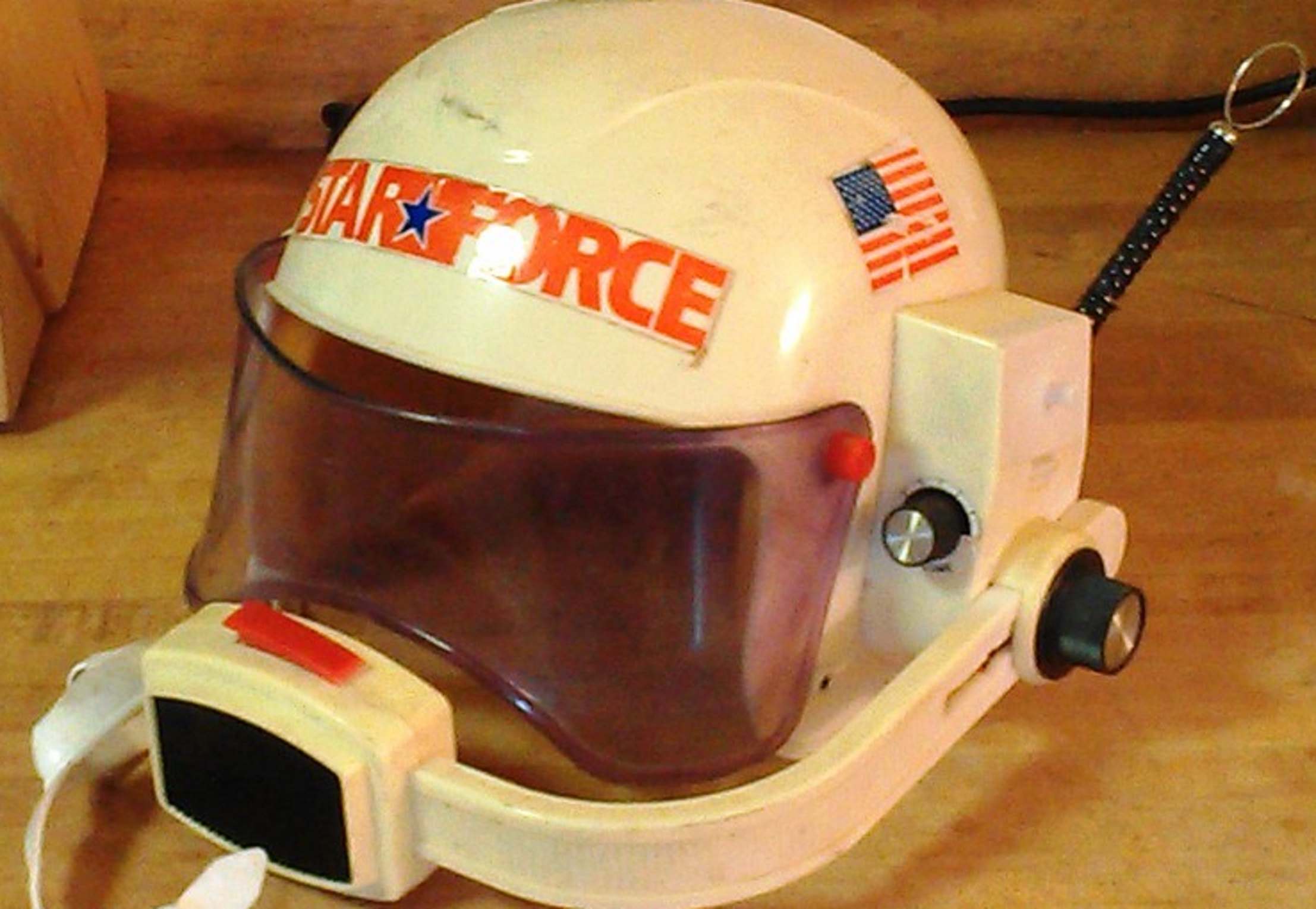 The purple Gor helmet, however, appeared to be a direct relative of the Cylon Centurion from Battlestar Galactica (1978-1979).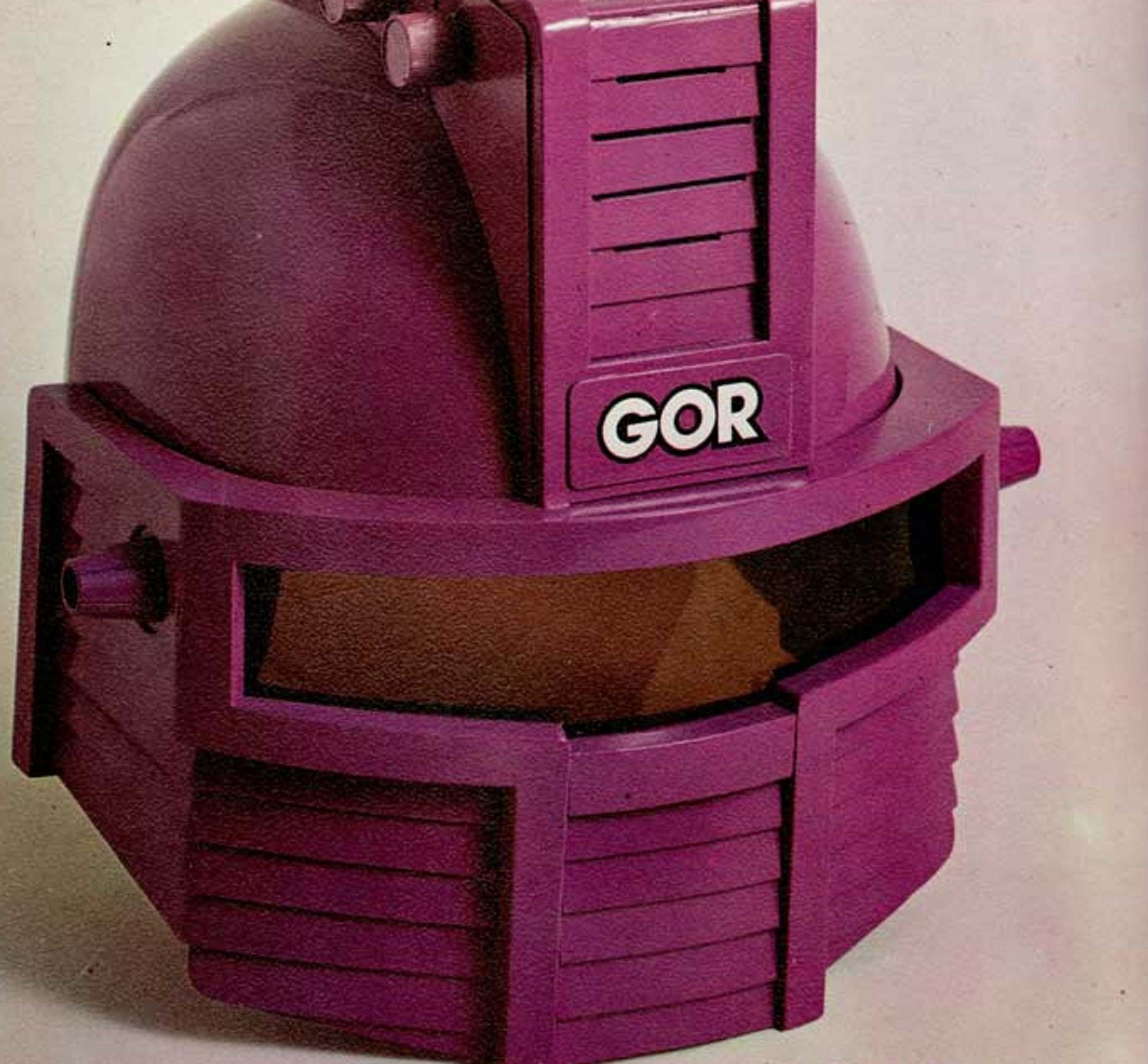 The most show-accurate toy helmet of this era was, perhaps, the Buck Rogers in the 25th Century (1979-1981) "helmet and Starfighter" from HG Toys, which came with a miniature directorate Starfighter as well as the snappy helmet.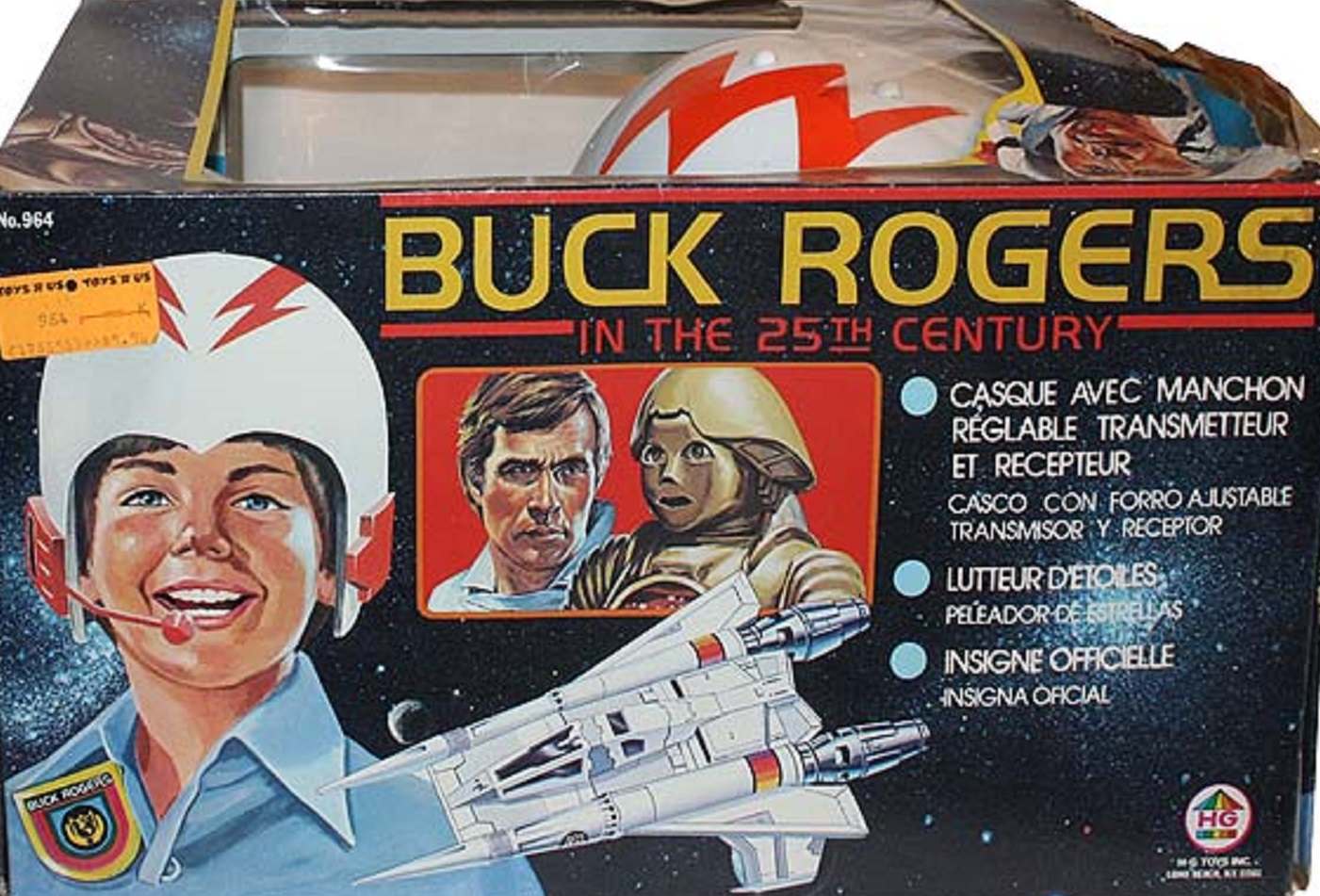 At the very least, no one would beat you up for wearing the Buck Rogers helmet.  I wonder how many kids got nerve pinched for wearing Remco's Spock helmet.