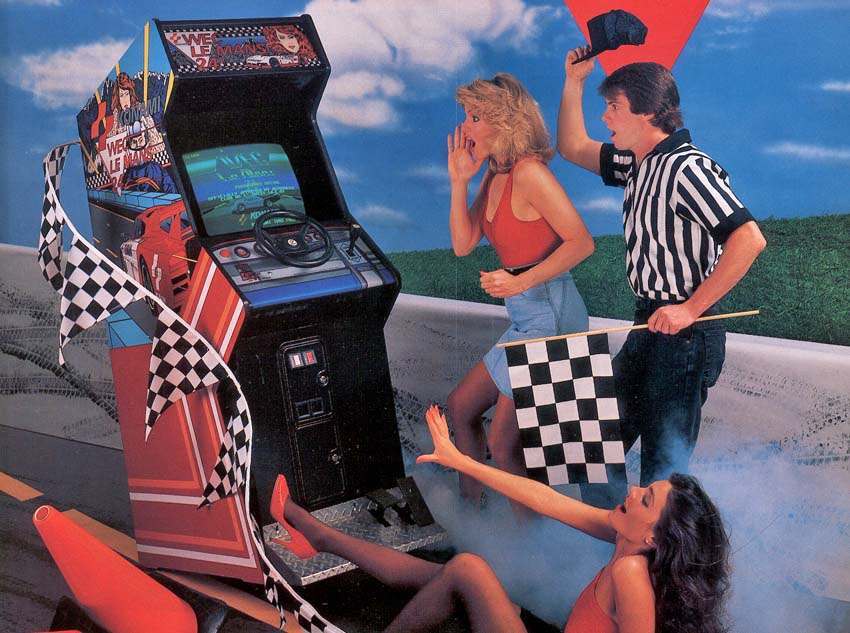 Clearly, this game is just too much to handle.  The RGB color graphics and the AY-3-8910 PSG sound chip are simply beyond the limits of human tolerance; quite literally blowing away those adventurous enough to drop in a quarter.
Prepare yourself for the 1980s video game experience – both arcade and home.  It was a time when the technology was all fairly new and exciting.  Even the lamest of graphics and gameplay were bound to impress, if not deliver profound life changes.
Dark Adventure (1987) looks to be a combination of Pitfall and Indiana Jones.  Watch out for the sneaky guy with the conductor's baton(?)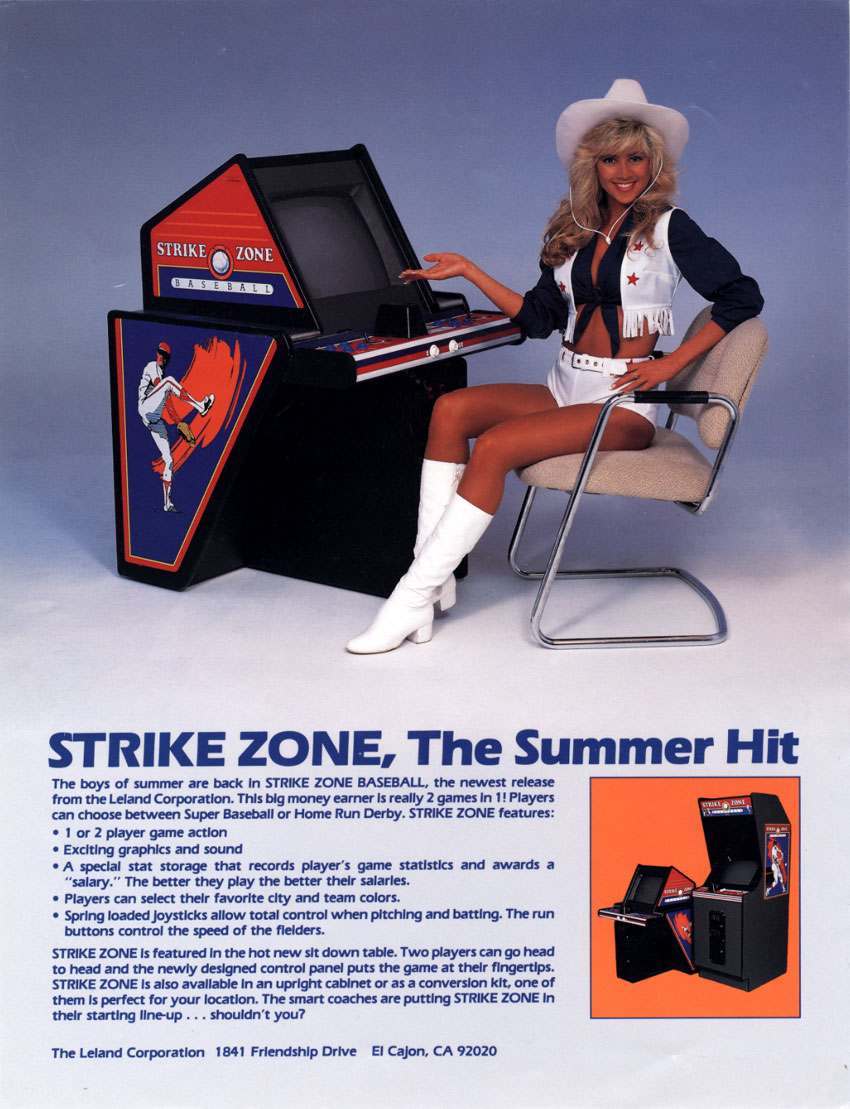 I admire the attempts at the "sex sells" principle in a lot of these 1980s video game adverts.  The idea that the arcade game would store the player's stats and award a salary; "The better they play, the better their salaries."  Seems like a terrible idea, and I'm not sure how that would be possible on a coin-operated arcade game.
The concept of an Atari 2600 ADULT video game is beyond me.  This advert is from 1983 – you can imagine how pixelated the graphics must have been; so, I can't imagine how this would be very titillating.  Plus, the idea of a game revolving entirely around avoiding genital attacks doesn't exactly sound appealing.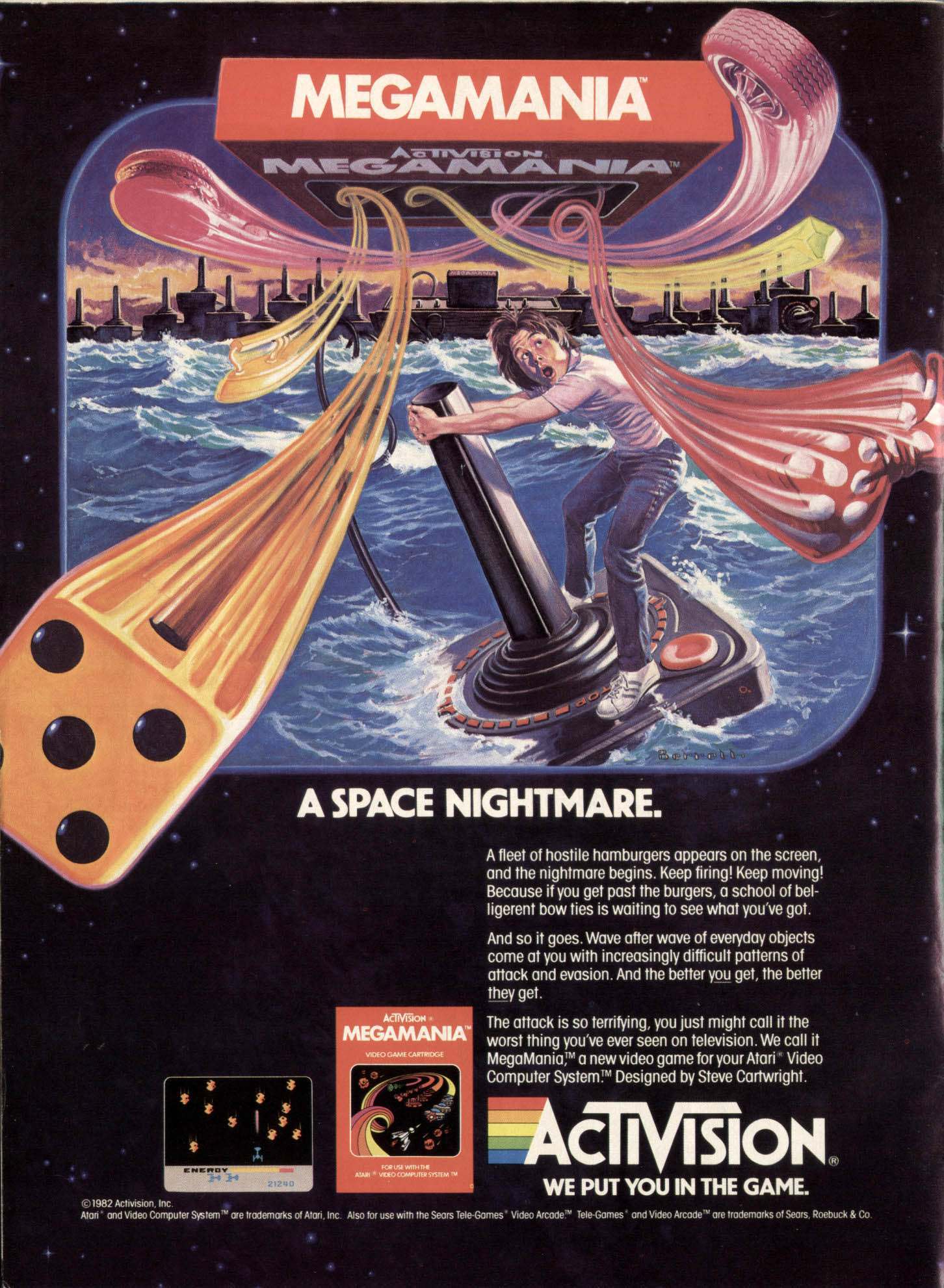 The illustrations bore no resemblance to the games whatsoever.  Still, this was a fun Galaga type game from 1982.
Look at the crummy graphics on the screen – isn't it amazing that such hype and ecstasy could surround such a pitiful little game like this?  It was common to promote these games to the moon; it was still such a novel technology that these insanely overblown expectations could actually be met.
I'll also point out that this game seems a bit sexed-up for a kiddie product.  The mom turns into a smoking hot mermaid, and there's even side-boob in the central mosaic.  I'm just sayin'.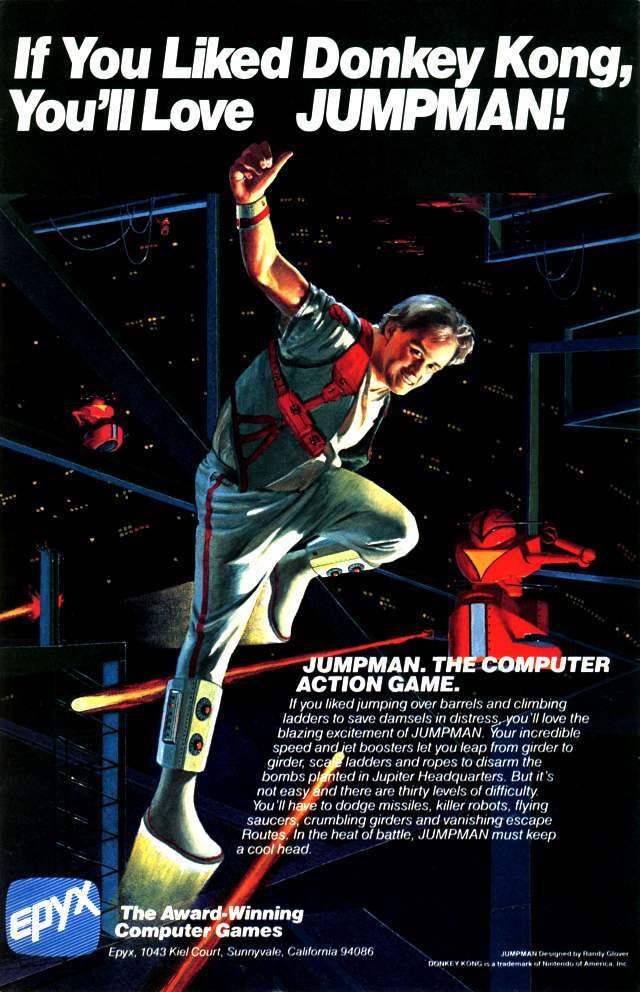 We hear you like jumping over barrels, so here's another game with lots of jumping.  So much jumping in fact, we named it "Jumpman"; so, you can be assured you encounter plenty of the jumping for which you so crave.
You know you're in trouble when the artwork is this terrible; God only knows what the actual game looked like.  The suggested retail price of $39.95 is equivalent to about $80 today.    I'm sure the metallic g-strings made it all worth it.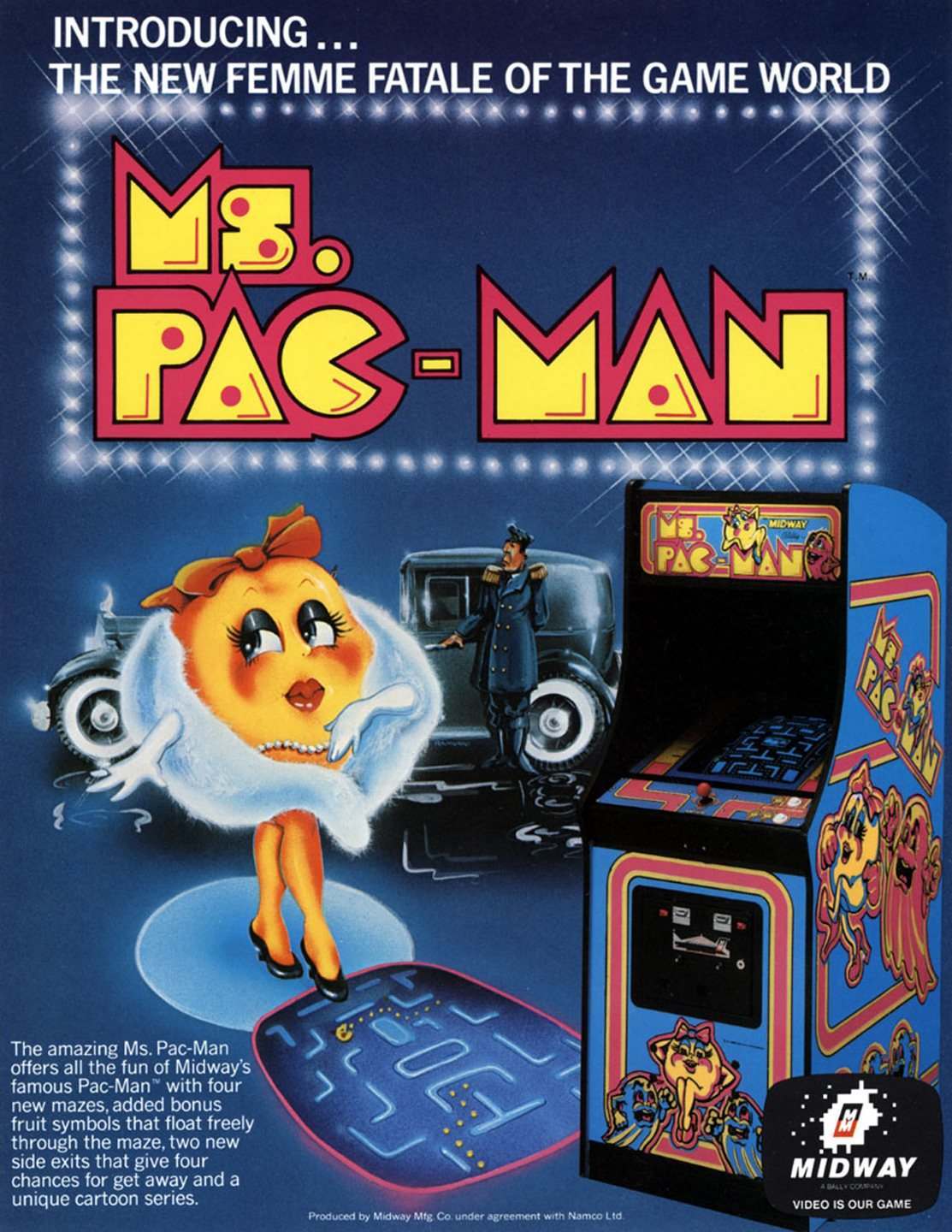 I remember when Ms. Pac Man hit the arcade.  You wouldn't have thought it would be such a success as it wasn't that different than the original.  Yet, the gameplay was improved just enough to where you felt you got your quarter's worth each time.  Ask any former arcade-rat of the 1980s and they will speak with hushed tones and reverence of the great Ms. Pac Man.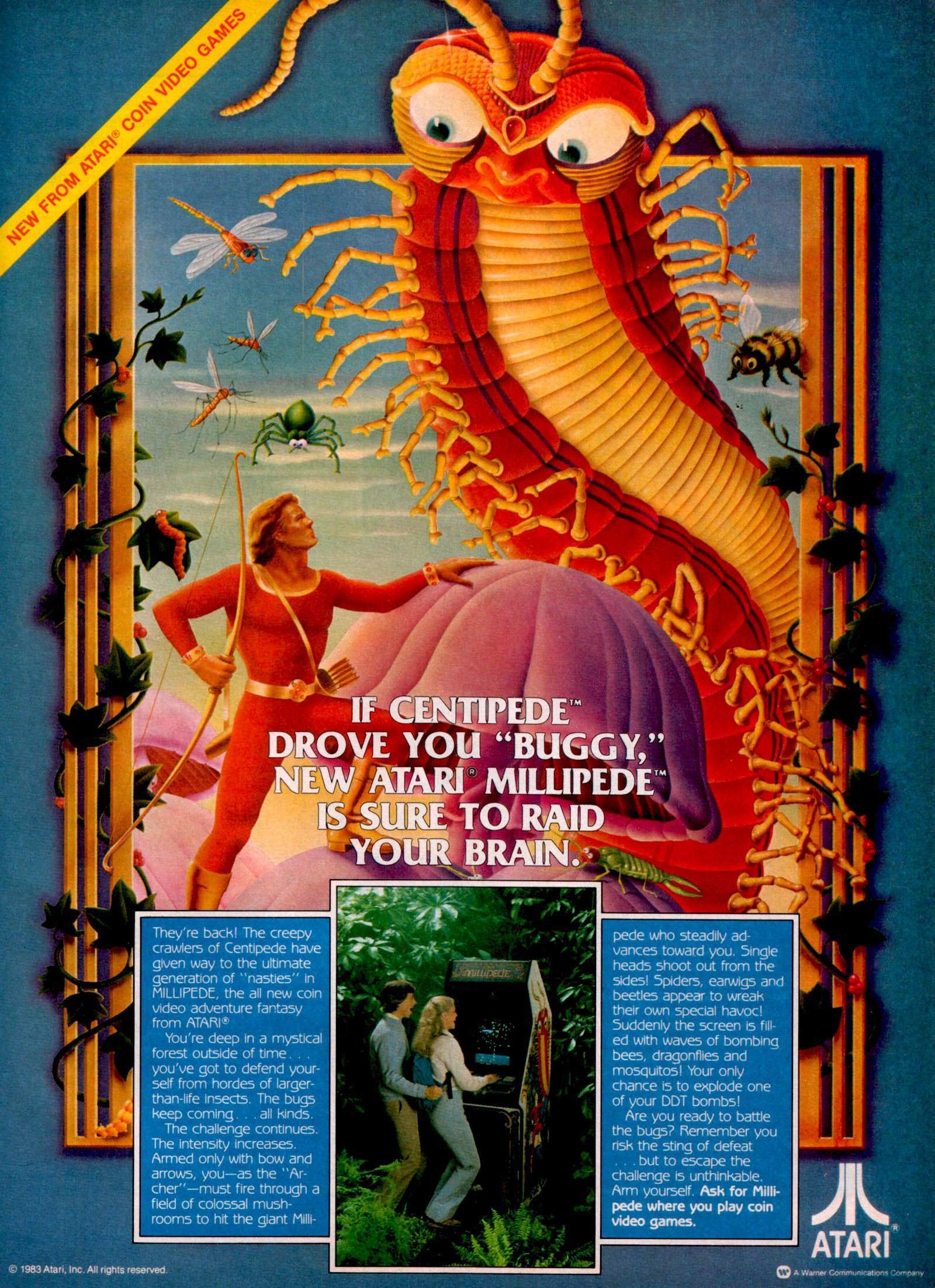 Just as Ms. Pac Man was slight upgrade to the original, so was 1983's Millipede (a new-and-improved Centipede).  Basically the same game with a bit more whistles and bells.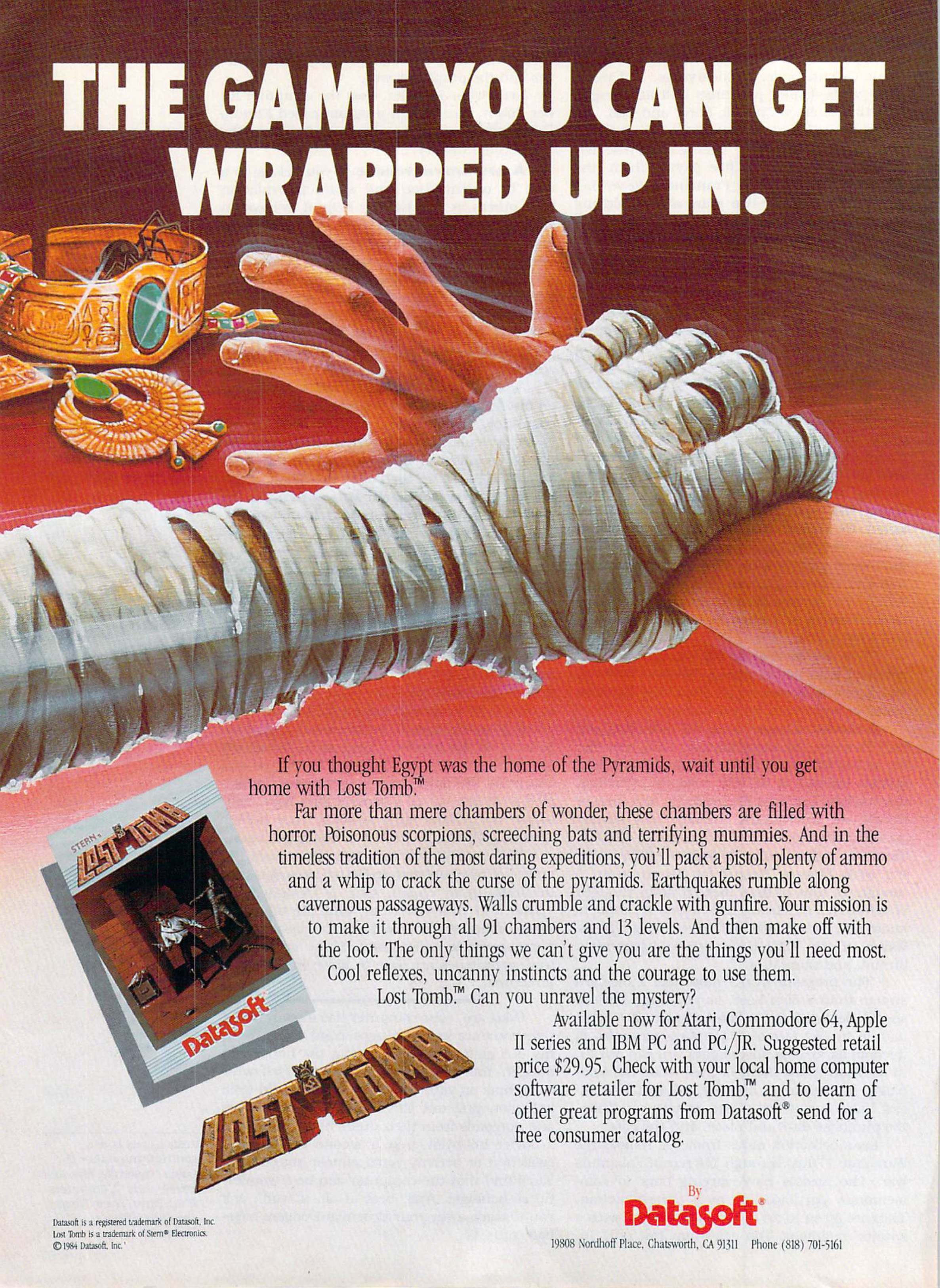 Don't trust a game that doesn't show you a screen-shot of the graphics.  I can speak from experience that a Commodore game bought sight unseen is a risky venture, likely to end in disappointment and tears (these games were expensive!).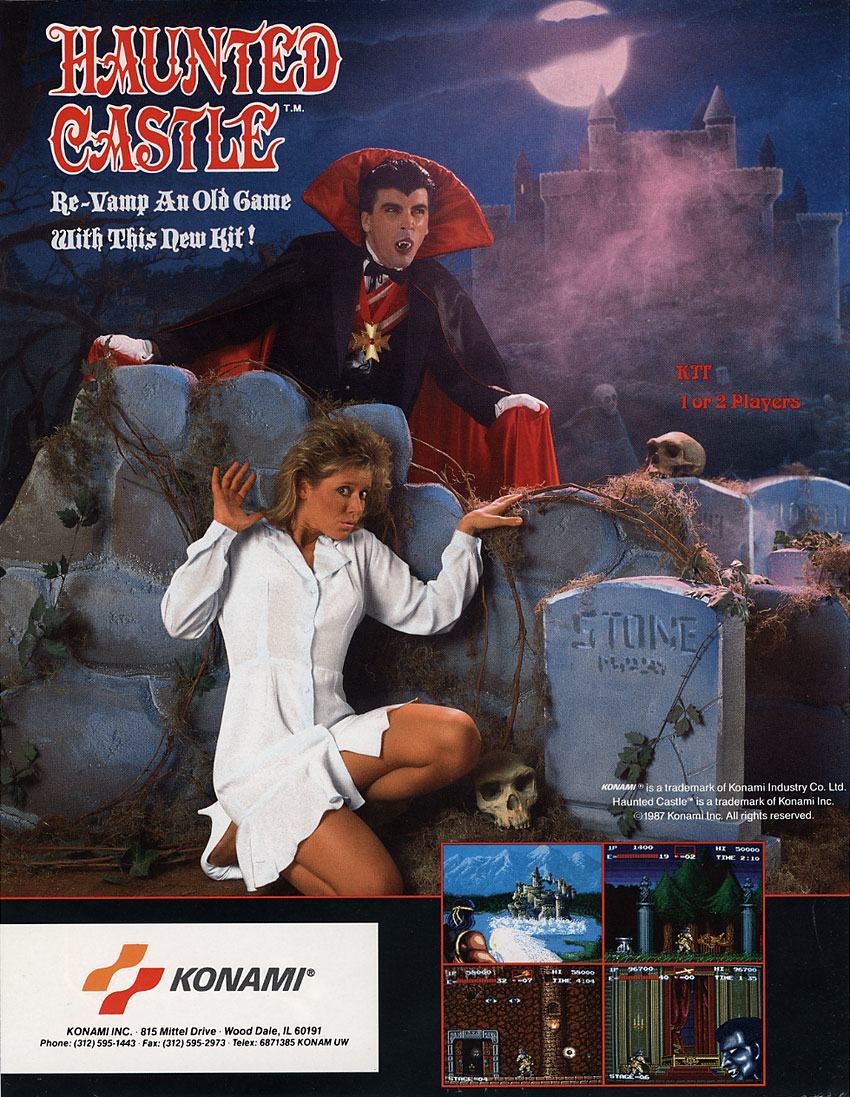 If I'm not mistaken, this is the first video game in the extremely popular and long-running Castlevania series.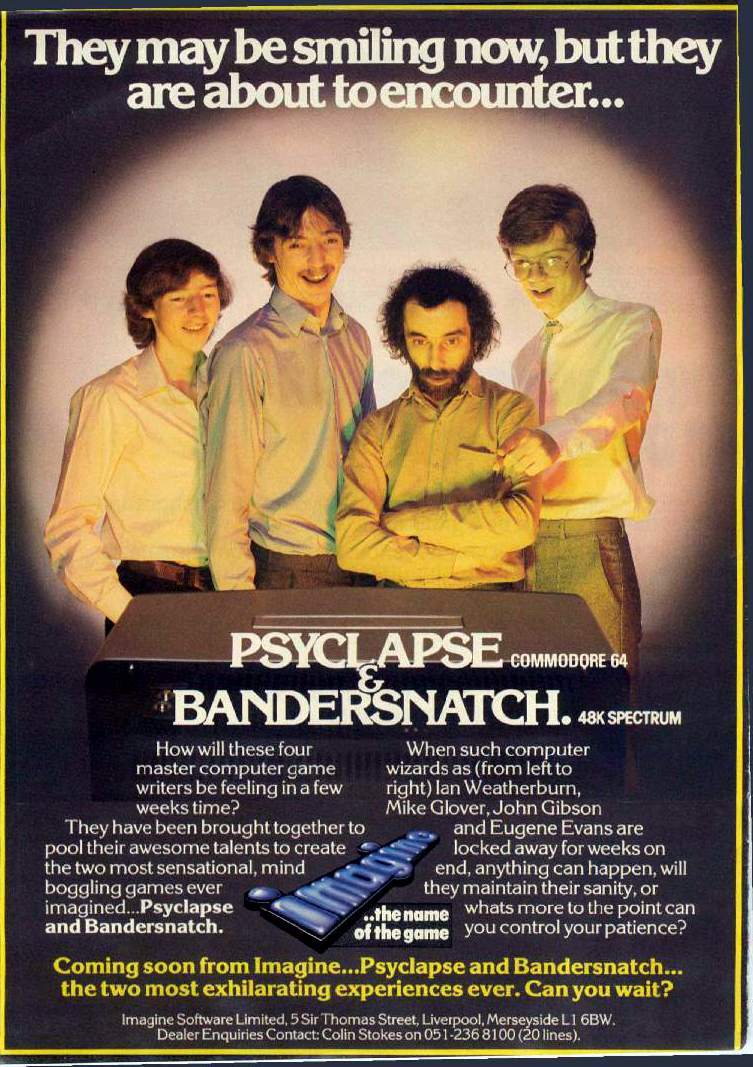 This is truly fascinating.  Pscylapse and Bandersnatch were two games heavily marketed around 1984.  Everyone wanted to know what magic would be revealed – the hype portrayed them both as the future of gaming, the new high water mark in video game technology, etc.
But Imagine went bankrupt and these games were never released.  Years later, it was learned that Psyclapse never truly existed (its development had never even progressed past the paper sketch).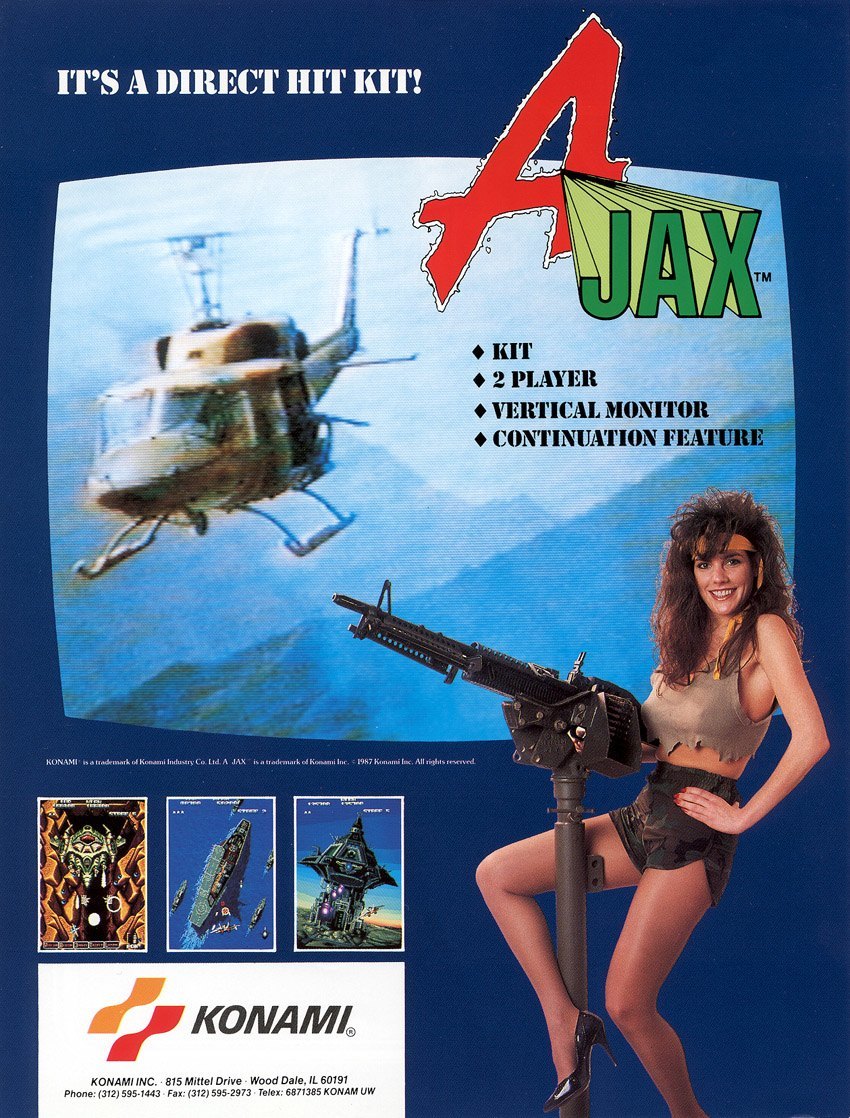 Do you get the impression Konami was trying to appeal to the male consumer?  Another example below…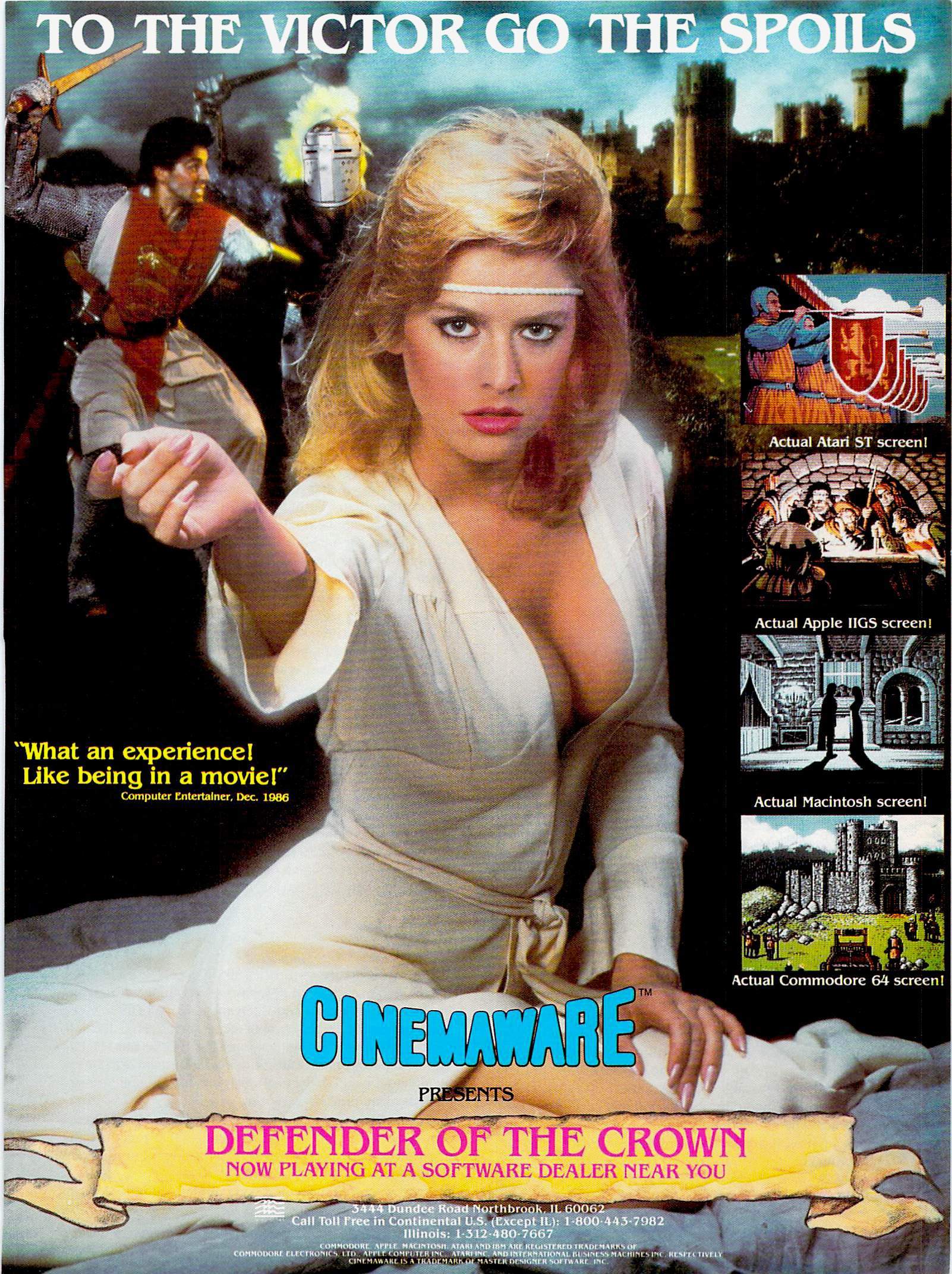 From Commodore Magazine (1987)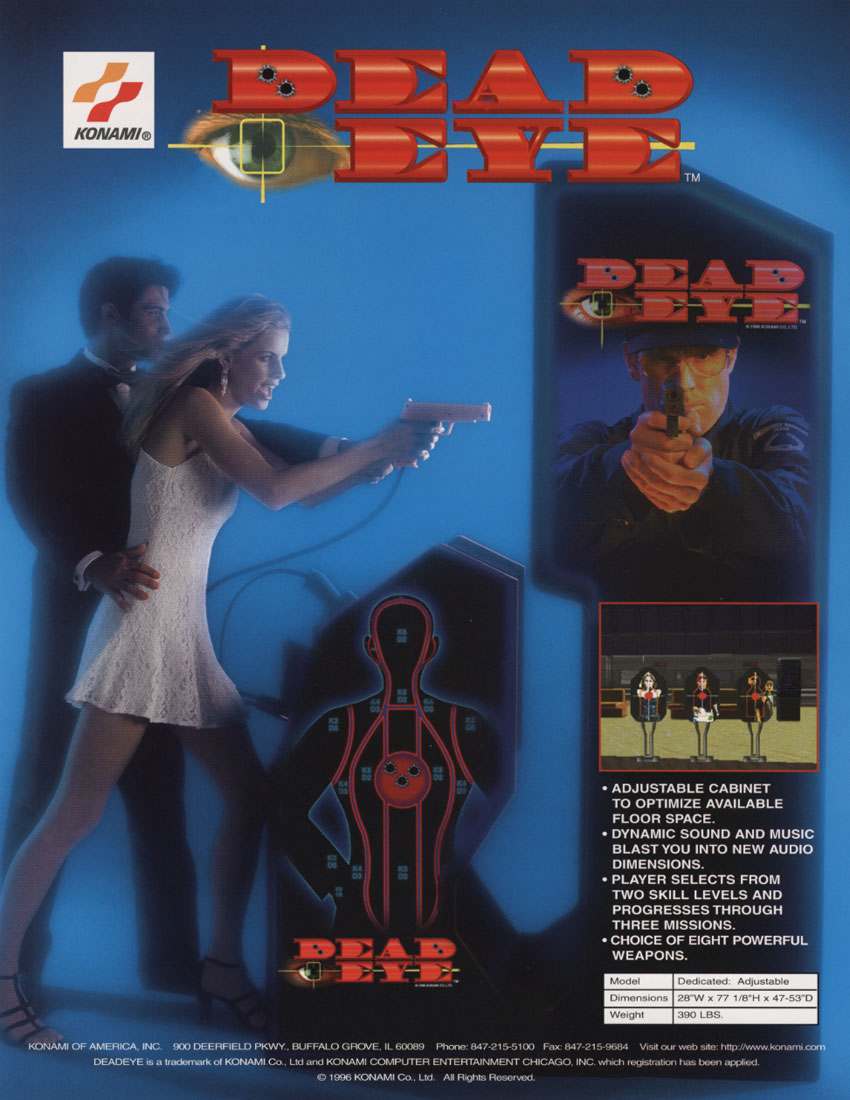 This one is actually from the 1990s.  By this time the arcade game market was all but dead.  There was a brief renaissance in the early 1990s due to Street Fighter and Mortal Kombat; however, it was short lived.  The home console/PC had officially taken over.