IN the first two months of 1982 the Clash stormed Japan. Their tour of the Far East was the last time the original line-up toured together: drummer Topper Headon was soon after rusticated for taking too many drugs.
On the fourth night of eight-date Japan leg, The Clash played Nakano Sun Plaza. It was January 28, 1982. The Japanese crowd were prevented from going truly wild by a local rule: they could only stand up if they remained by their seats.
Here below is the show in full. Look out for Paul Simonon's wife Pearl Harbor (a.k.a. Pearl E. Gates) arriving to sing Fujiyama Mama.
Note: Earlier this month, we got our hands on the new Clash box set. Sound System is a multi-media, dog-tagged box based around the band's five studio LPs. Simonon, the band member who always was good at drawing,  designed the box.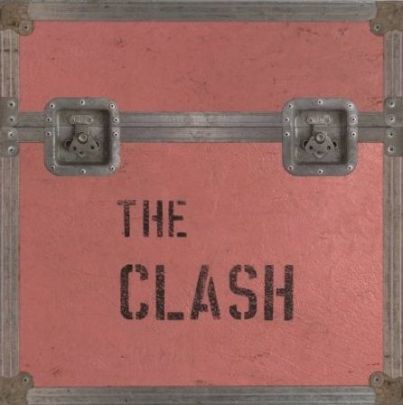 Turn the speakers up:
If that's too grainy, someone cleaned up some segments:
Here's the set list:
London Calling
Safe European Home
(White Man) in Hammersmith Palais
Brand New Cadillac
Charlie Don't Surf
Clampdown
This is Radio Clash
Armagideon Time
Jimmy Jazz
Tommy Gun
Fujiyama Mama
Police On My Back
White Riot