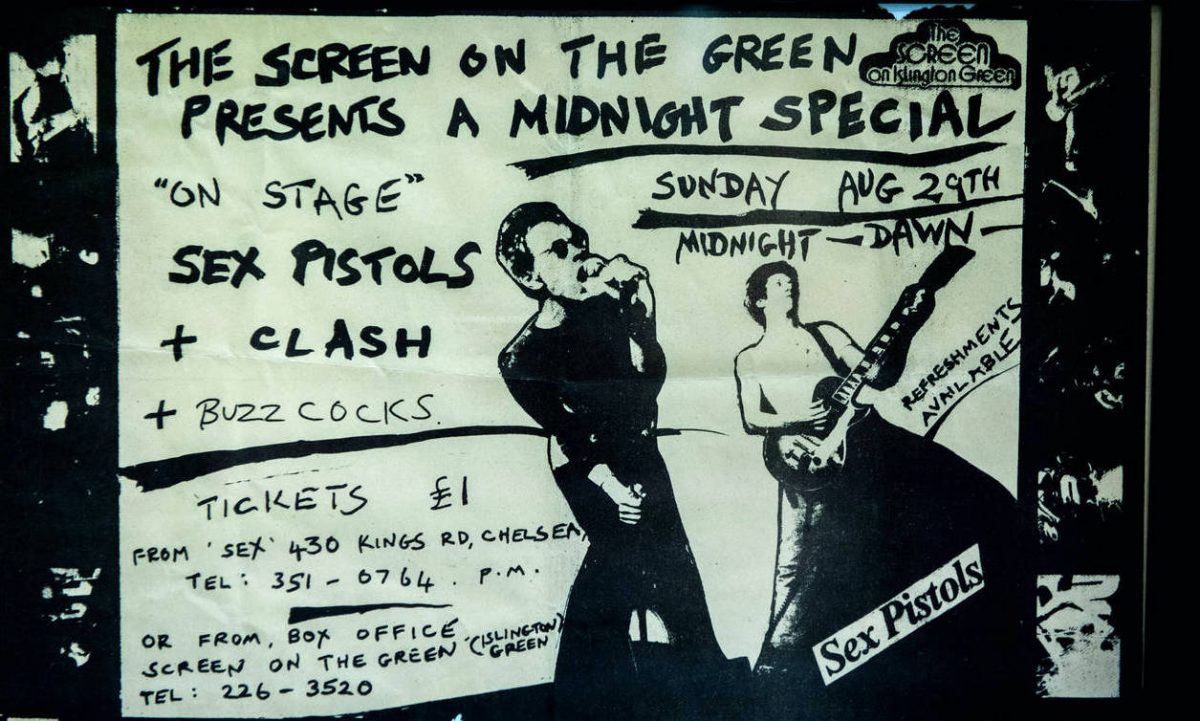 On Sunday 29th August 1976,  impresario Malcolm McLaren (22 January 1946 – 8 April 2010) put on a show with three bands at Islington's Screen on the Green in North London. The poster for the Midnight Special was designed by Helen Wellington-Lloyd (aka Helen Of Troy) and Nils Stevenson (February 25, 1953 – September 20, 2002). It advised that tickets could be bought from SEX, the Chelsea boutique McLaren operated with his then girlfriend Vivienne Westwood.
The show promised much. In April 1976, The Pistols, Joe Strummer, then of the 101'ers, and McLaren had fought with audience members during a show at the Nashville Rooms.
On June 4, 1976, The Pistols had played a gig at Manchester's Lesser Free Trade Hall. As Ted Mills writes: "In the audience were future members of the Buzzcocks, Howard Devoto and Pete Shelley (who organised the gig and opened for the Pistols); a nascent version of Joy Division; the two founders of Factory Records, Martin Hannet and Tony Wilson; Mark E. Smith of The Fall, Mick Hucknall of Frantic Elevators and much later Simply Red; and a one Steven Patrick Morrissey, who would form The Smiths."
The Clash's Midnight Special Playlist:
1: Deny – 1:06
2: I know what to think about you – 4:57
3: I never did it – 9:25
4: How can I understand the files – 11:25
5: Janie Jones – 14:20
6: Protex Blue – 17:25
7: Mark me absent – 20:08
8: Deadly serious – 22:26
9: What's my name – 23:55
10: Sitting at my party – 25:57
11: 48 hours – 27:50
12: I'm so bored with you – 29:36
13: London's burning – 32:14
14: 1977 – 34:18
The Clash released their first album on 8 April 1977. It featured the songs Deny, Janie Jones, Protex Blue, London's Burning and What's My Name? from the Midnight Special show.