These photographs are among images featured in Clash Tales, Joe Stevens' narrated audio-visual event about his experiences with Joe Strummer and the rest of The Clash.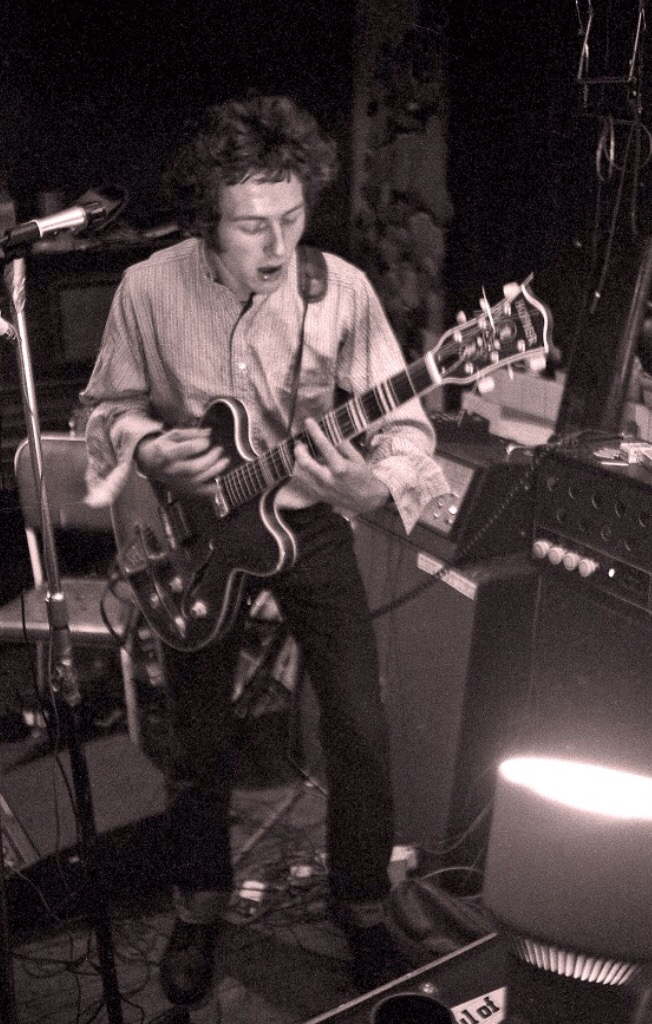 Stevens took the photo of Joe Strummer and Dan Kelleher of the 101'ers on April 23, 1976, the second time in a matter of weeks that the pub rockers had been supported by the recently formed Sex Pistols at west London venue The Nashville Rooms.
The first occasion, on April 3, brought home to Strummer the fact that the Sex Pistols were inaugurating a new phase not just in popular music but also his life. "They were like a million years ahead," he later told his biographer Chris Salewicz. "I realised immediately we were going nowhere; the rest of my group hated them."
Stevens, an NME regular who lived close to the Nashville in Fulham and was friendly with Malcolm McLaren and the Pistols, dropped into the pub on April 23 with the specific intention of shooting the group, and got more than he bargained for.
"As the Pistols took the stage, Strummer – who I knew vaguely – and I vied for the bartender's attention and, lagers in hand, we had our first chat. Rotten and company were on good form."
It was at this point that the much-chronicled altercation between Vivienne Westwood and an individual in the front row sparked a fracas which involved members of the Sex Pistols and Malcolm McLaren tussling with audience members. "I shot two rolls of Tri-X (high speed film) in a minute," says Stevens, who was with fellow American photographer Kate Simon that night. Here is her take on the rumble:
"Strummer was stunned and set about retiring the 101′ers and began forming The Clash soon after, 
because, as he said, 'I've seen the future and it ain't another British blues band'," says Stevens.
Over the next few years Stevens was on hand to shoot The Clash in a variety of locations, including Paris, Jersey City and Montego Bay.