SIOUX ART: These drawings of every day life, wounds, family, hunting, romance, violence, smiling, warfare and blood – lots of blood – in watercolors and pencil were made by "Sioux Indians" reduced to living at Fort Yates, North Dakota, the tribal headquarters of the Standing Rock Sioux Tribe. They were created by children between 1913 and 1914. Looking at them you wonder what the burgeoning and bloated Western therapy industry would do to these children. Surely they'd already suffered enough at the hands of interventionists without the benefit of on-the-clock expert analysis…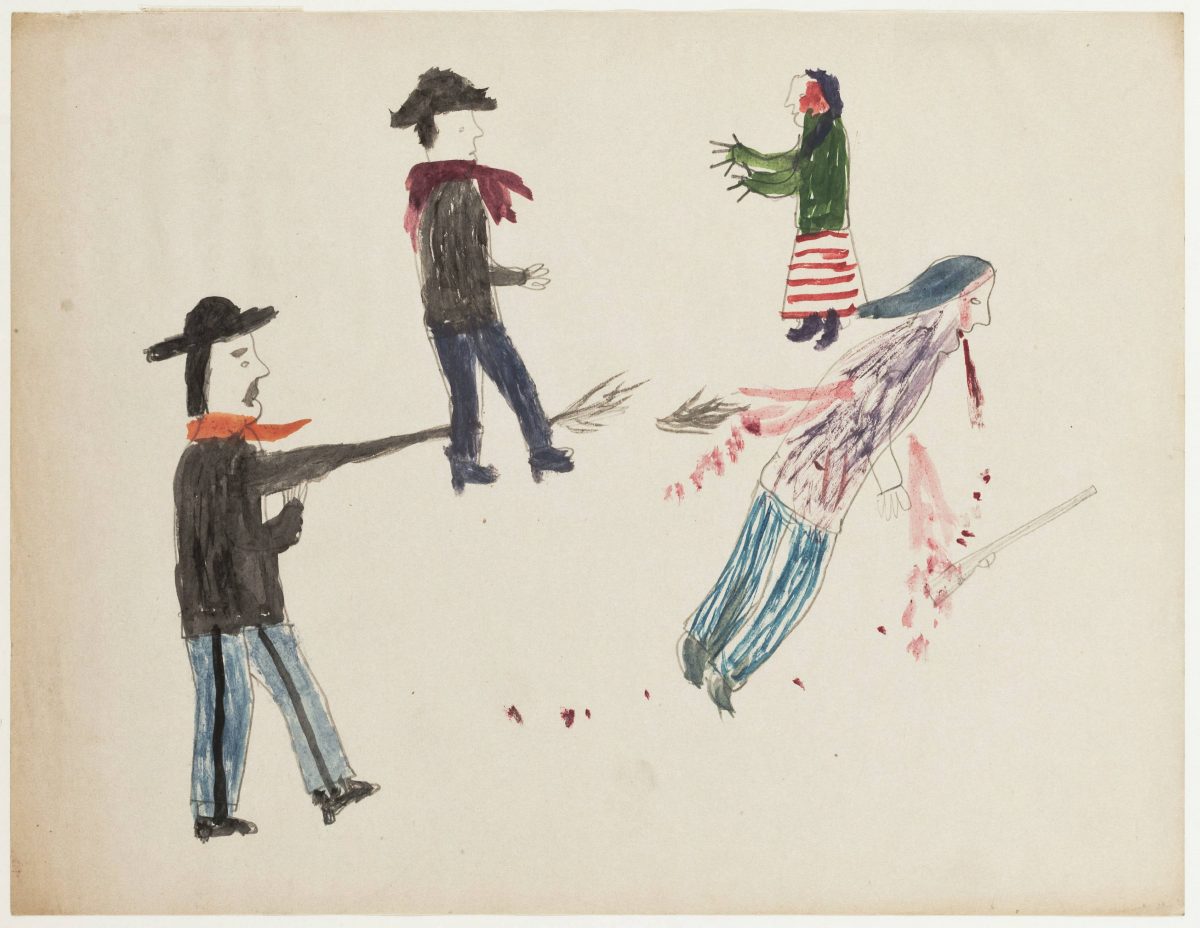 Sold to the Newberry Library in 1922 by Episcopal missionary Aaron McGaffey Beede, the pictures of Sioux art are now online. The venerable Beede supplied the art materials and bought the images, paying a small fee for each. The trade enabled the Lakota people to endure a period of unusually harsh weather through the godly act of working for money. (The winter of 1913-14 is a period the Sioux called the "starving time".) Beede donated his collection to Newberry, saying that "it is saving pictures, which will be very valuable in future that I want". He wanted the indigenous population to document their history.
They already did, of course. The addition of Beede's words in neat English, taking in phrases from scripture and Western philosophy, show us that his mission to preserve not exactly benign.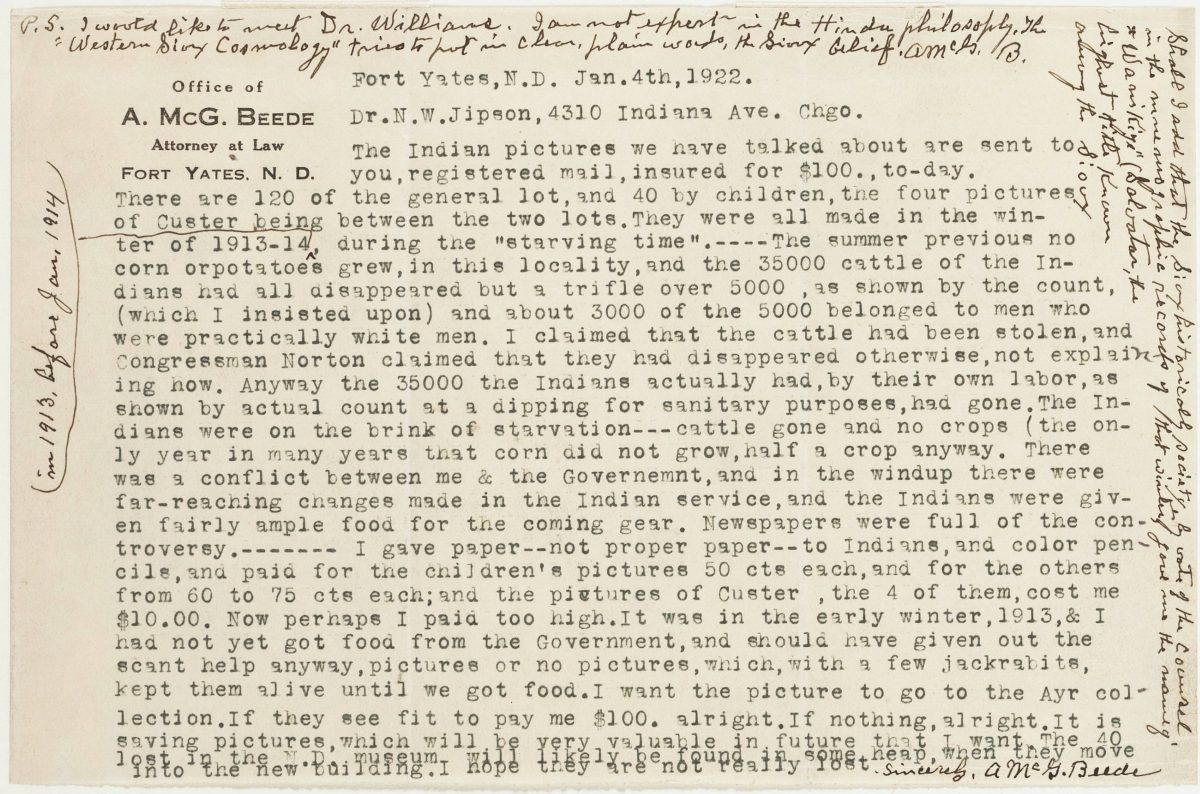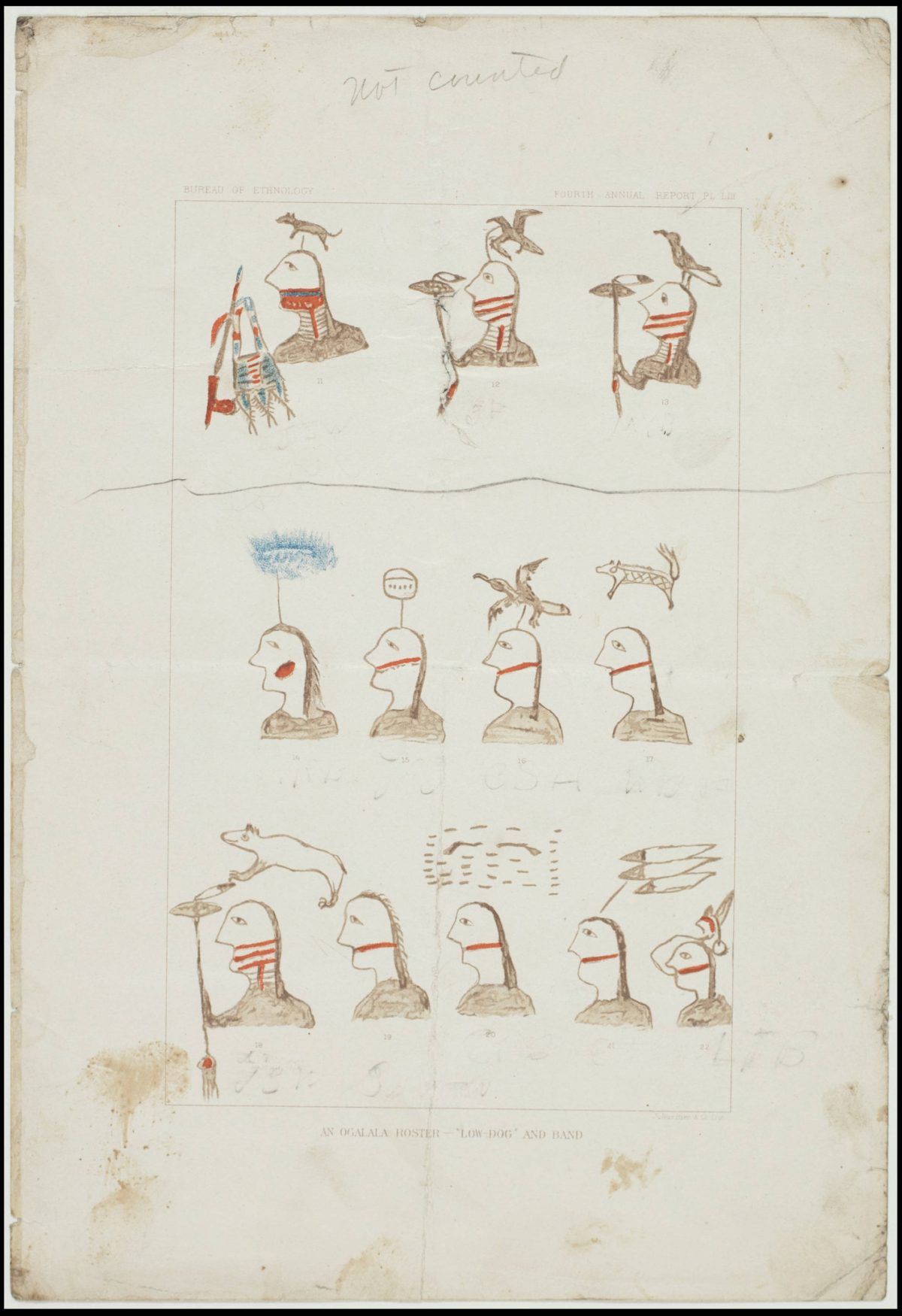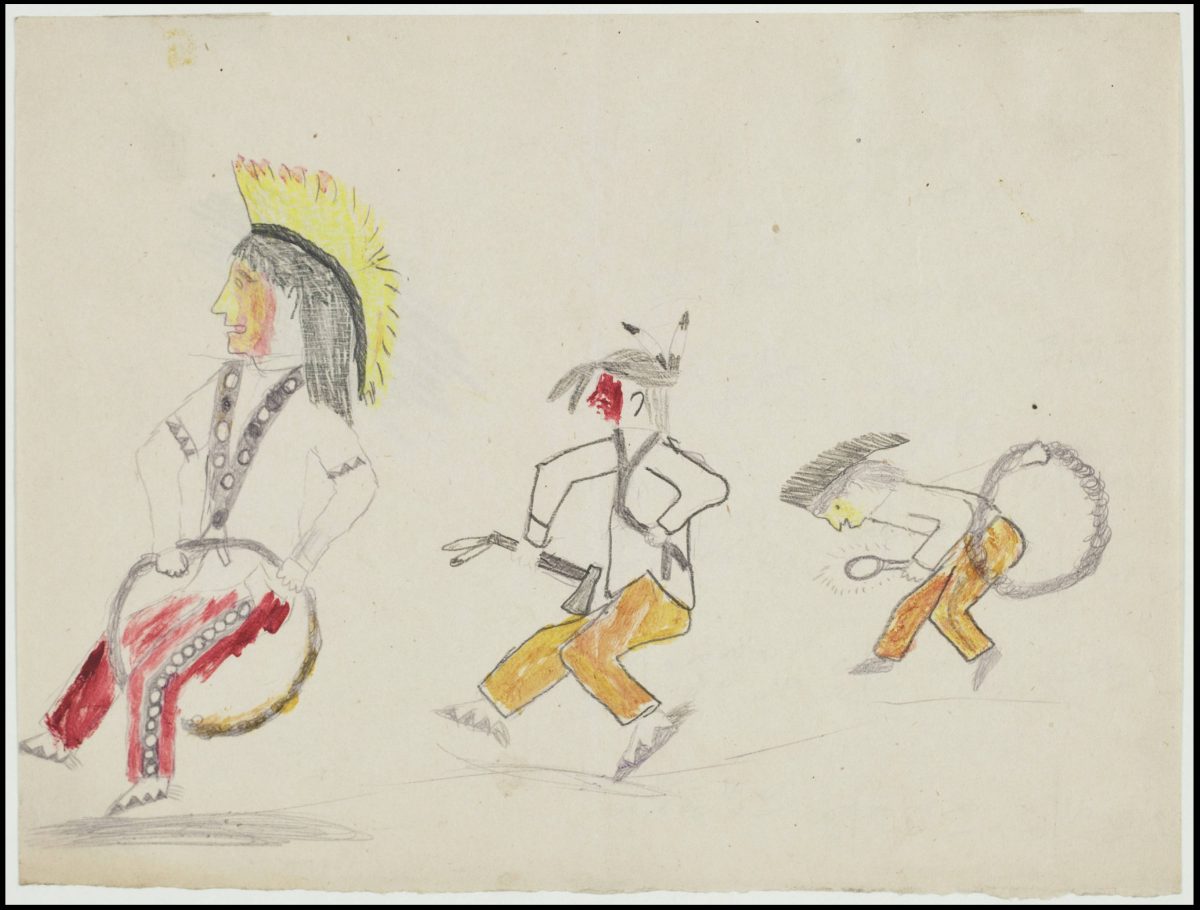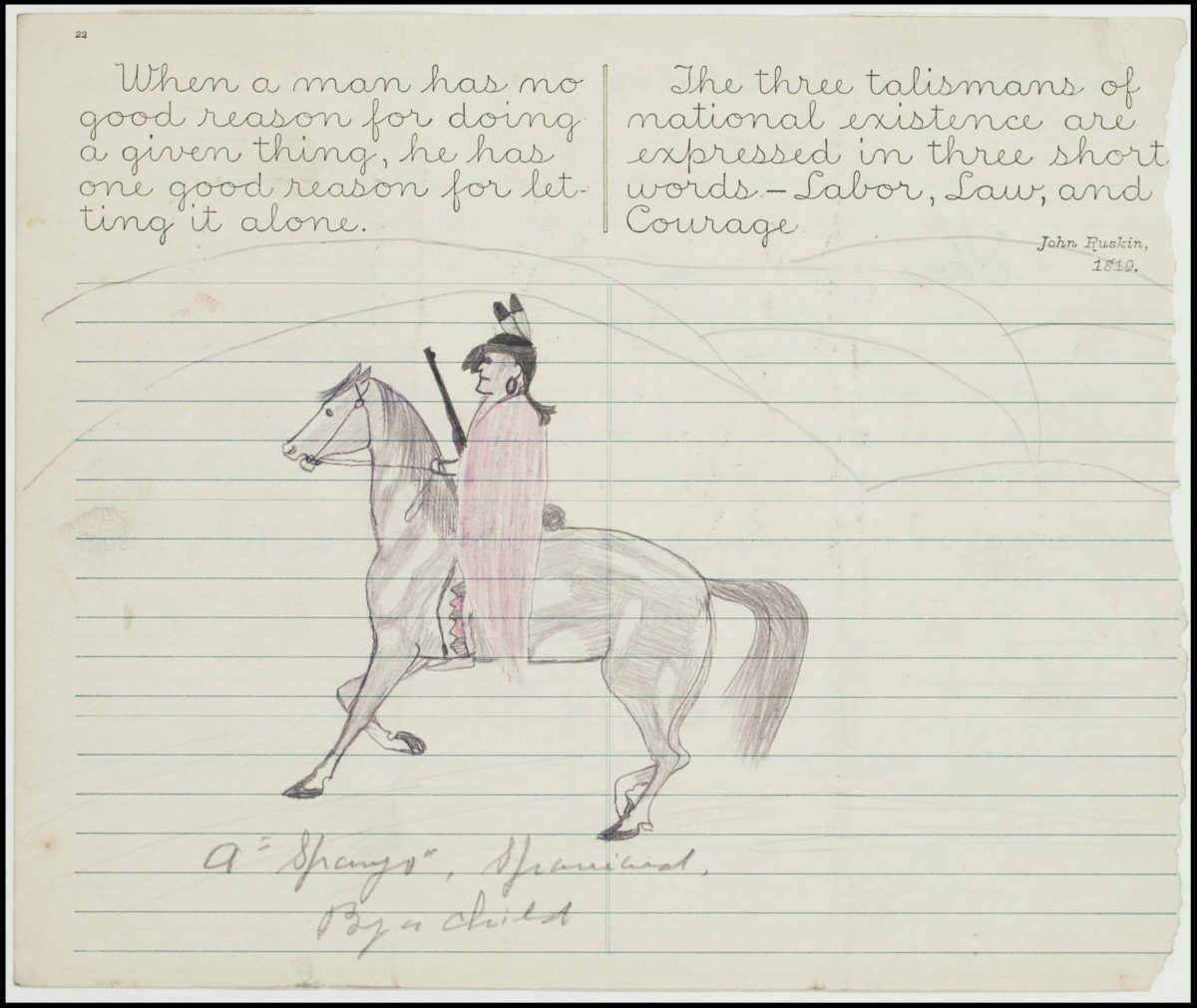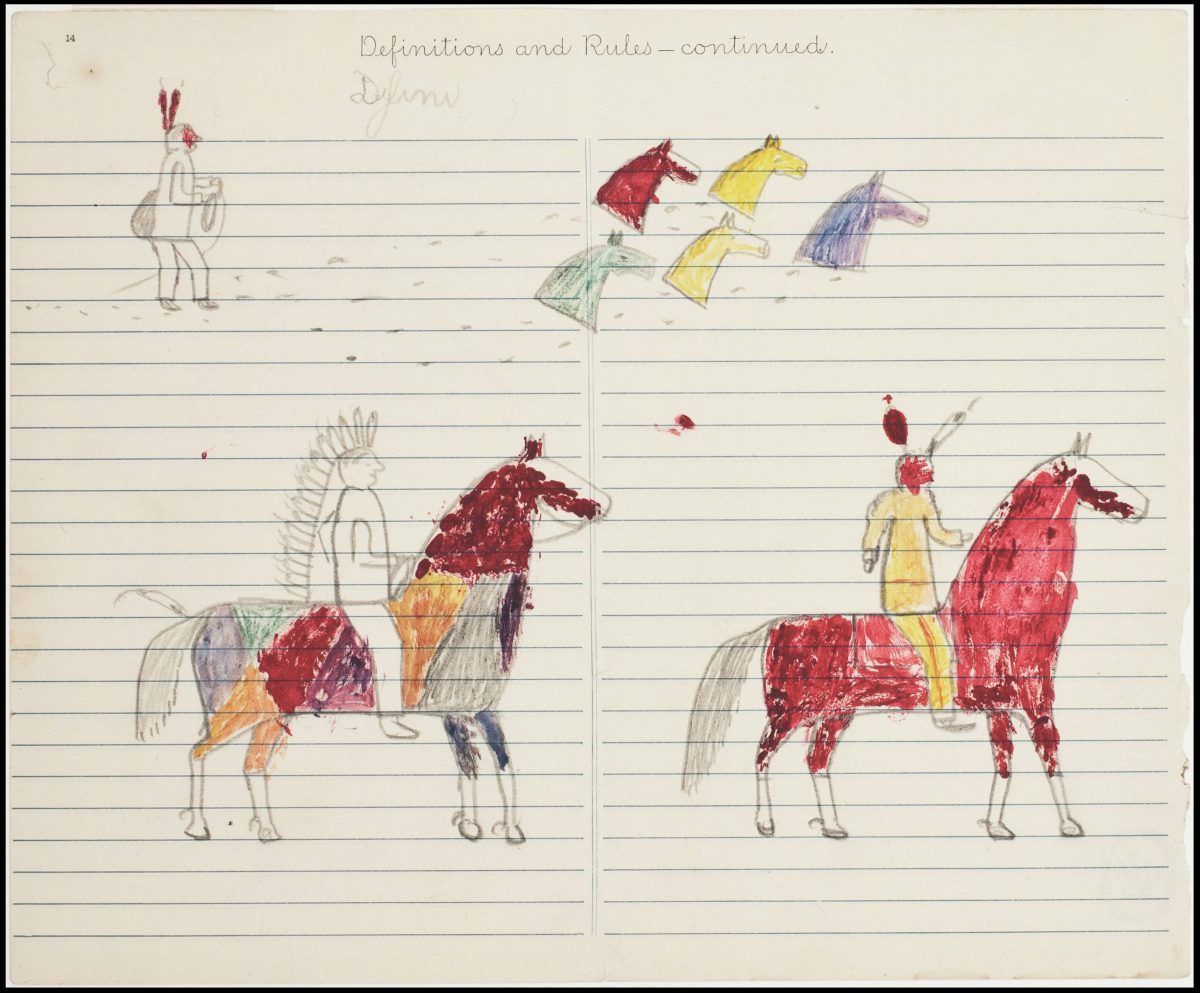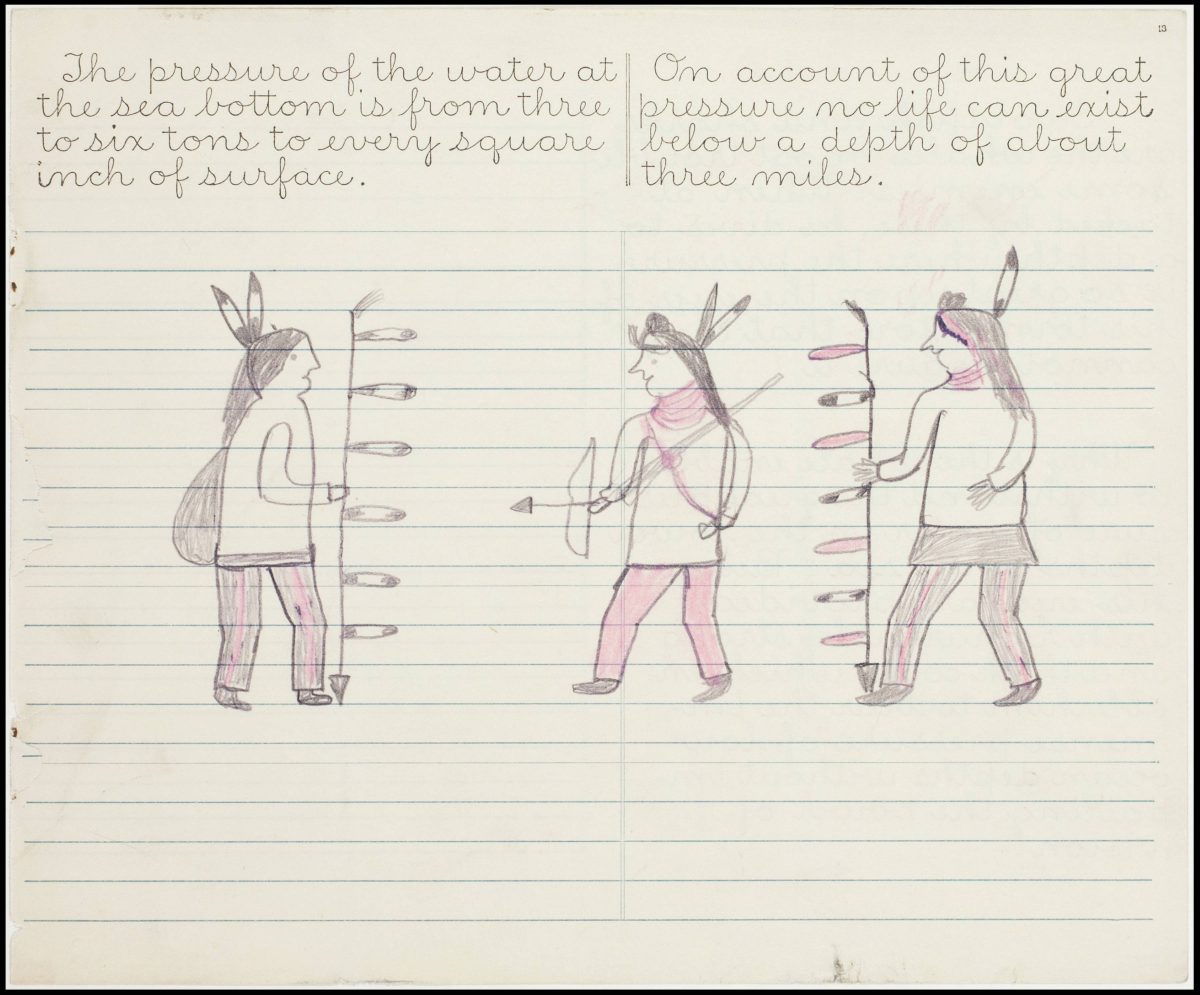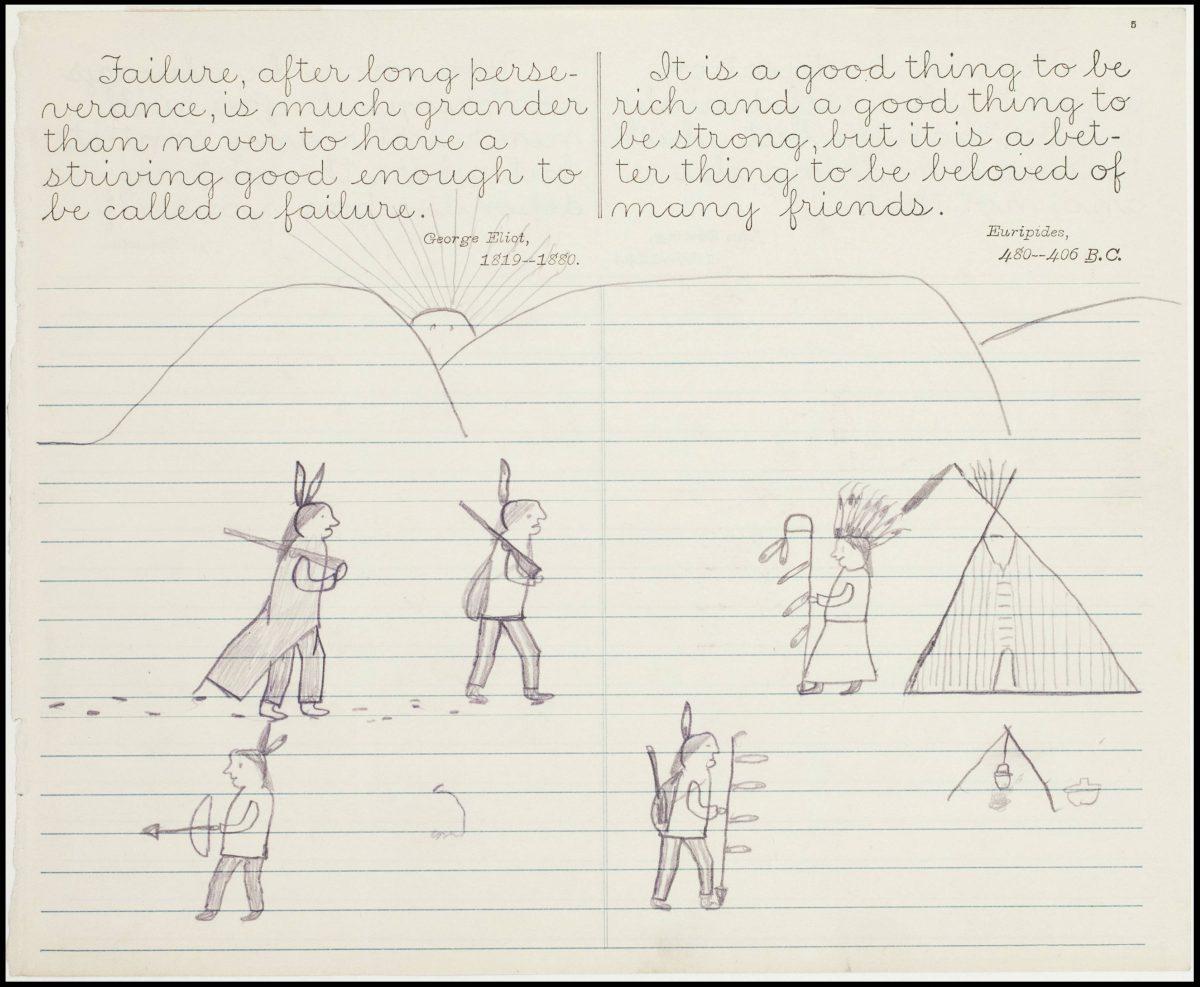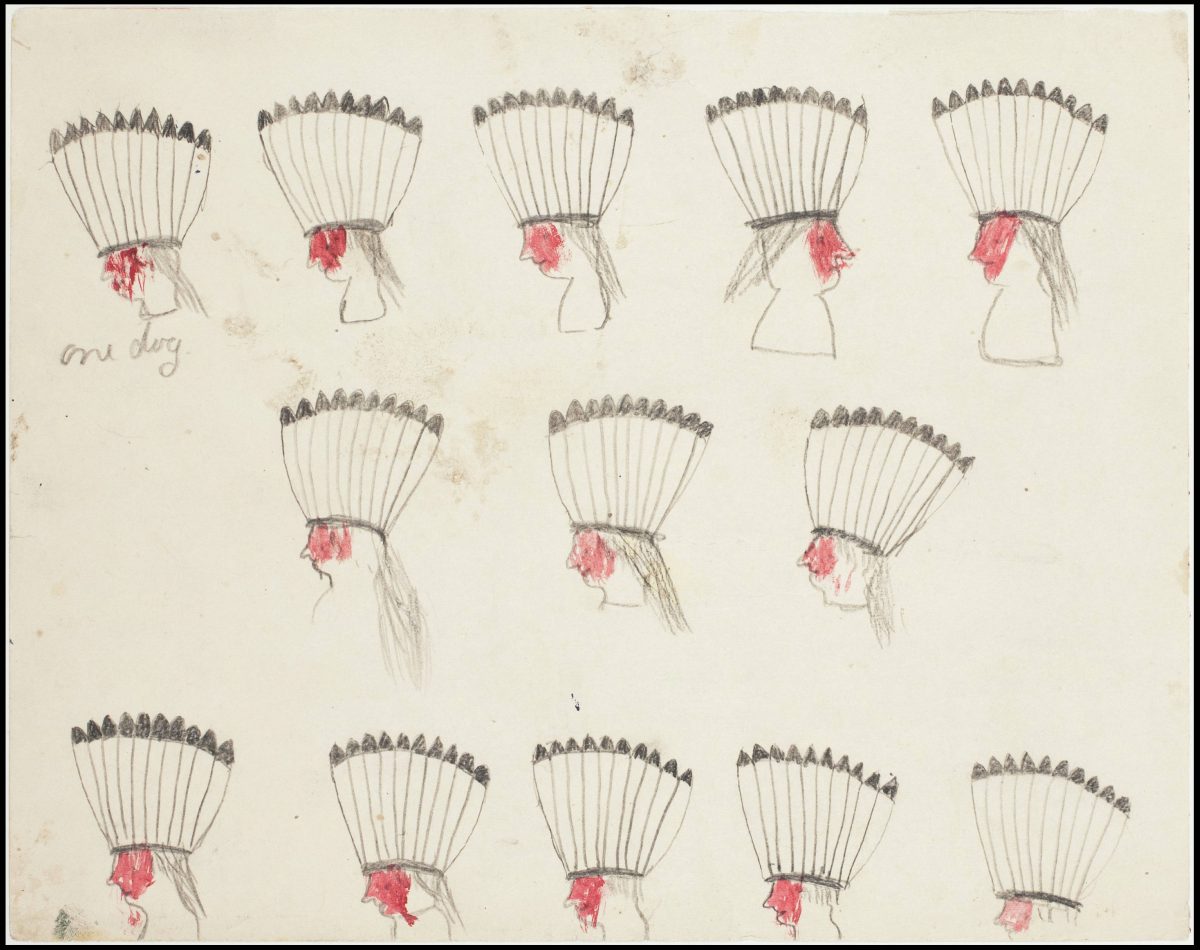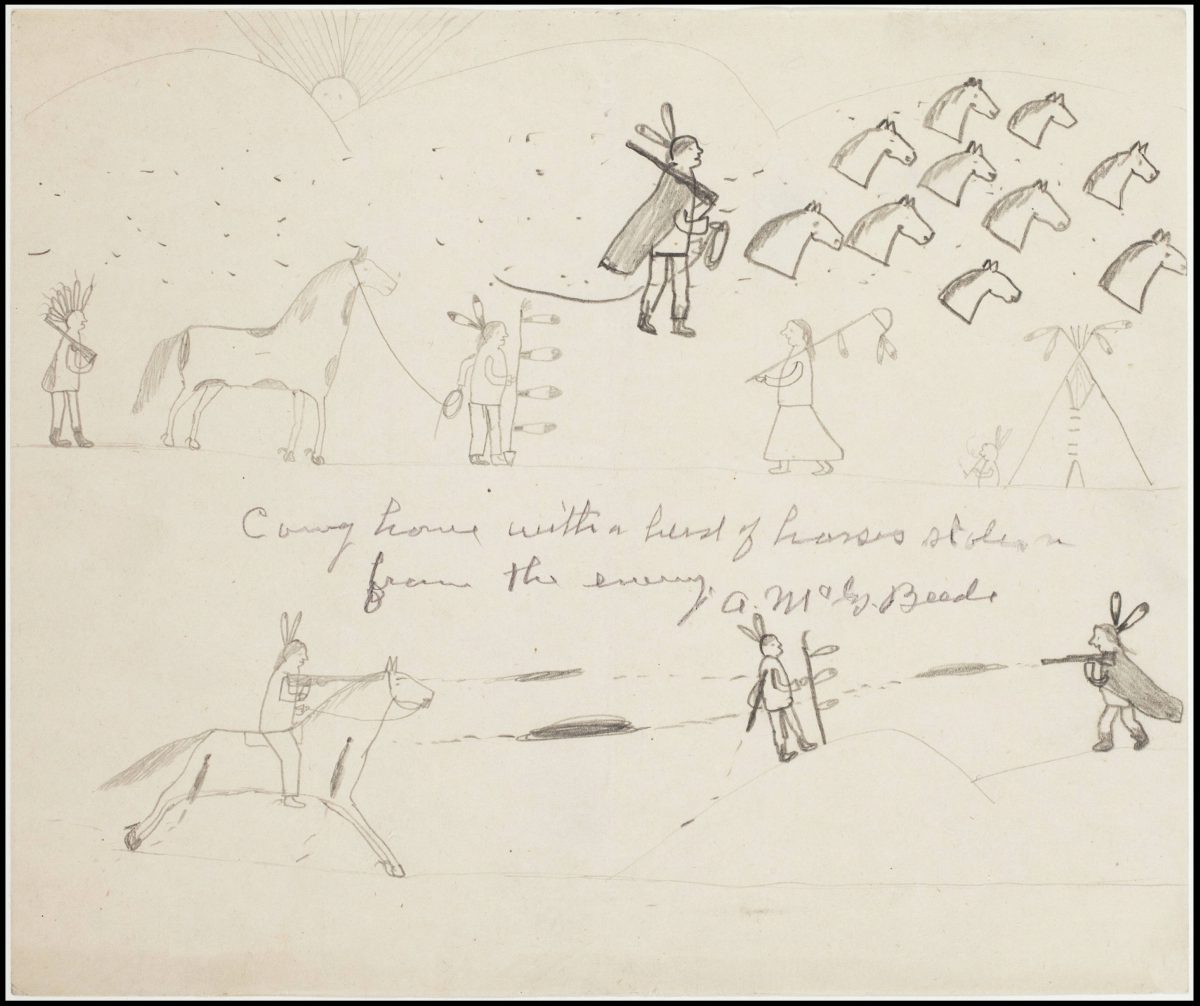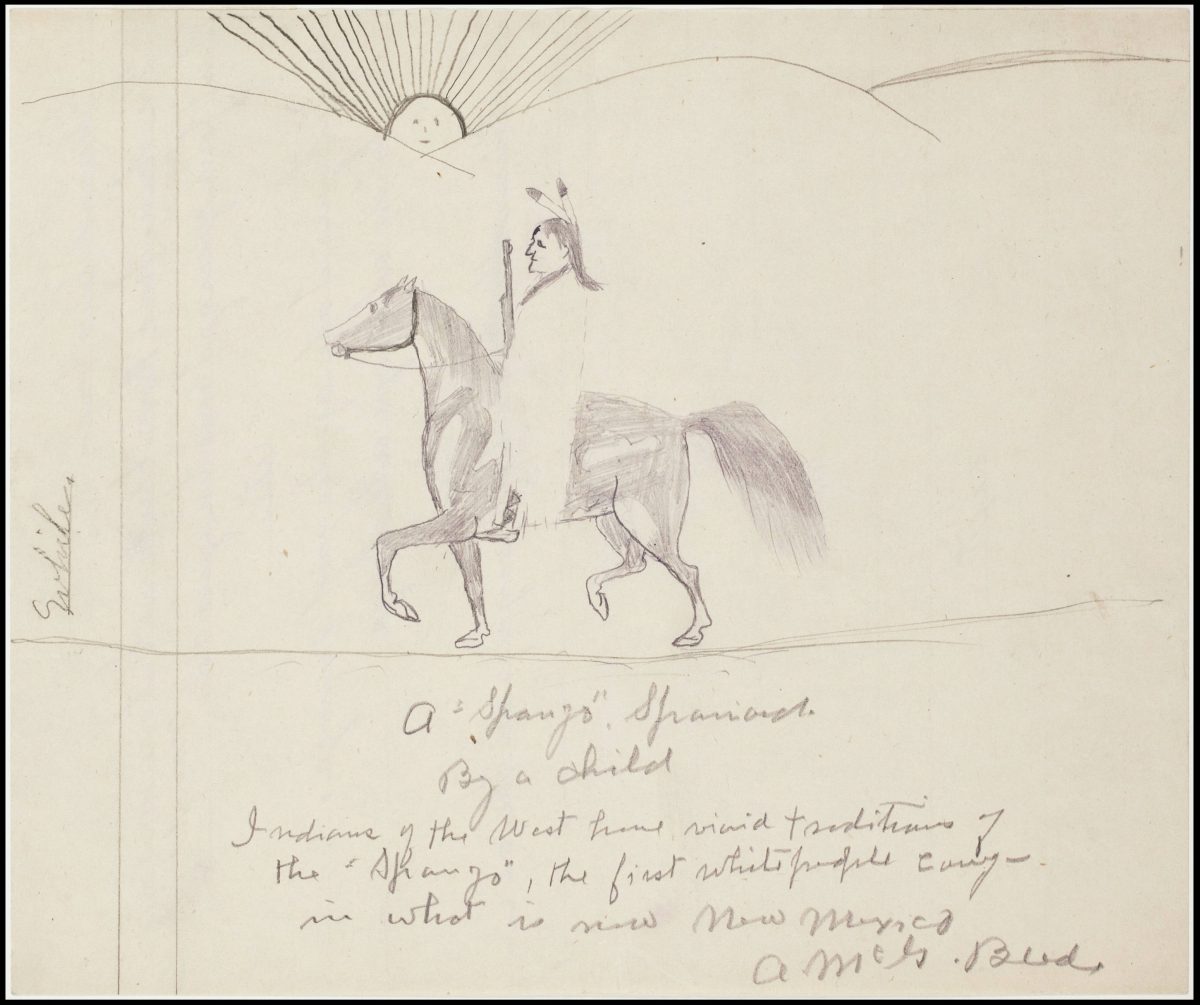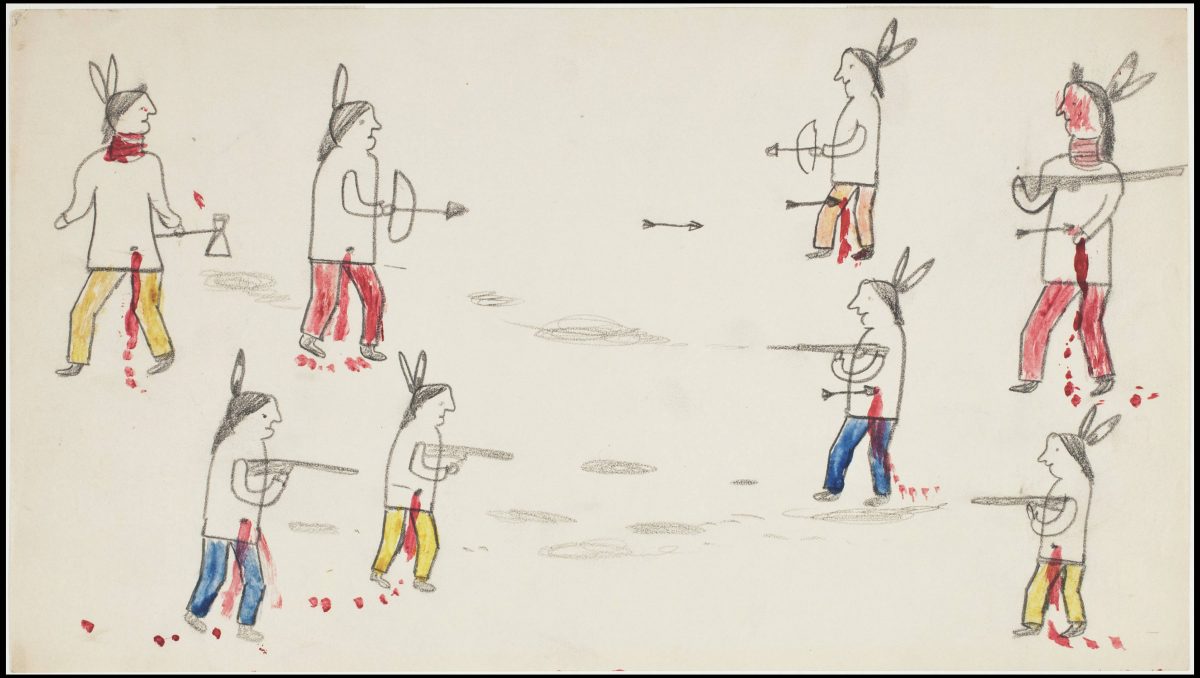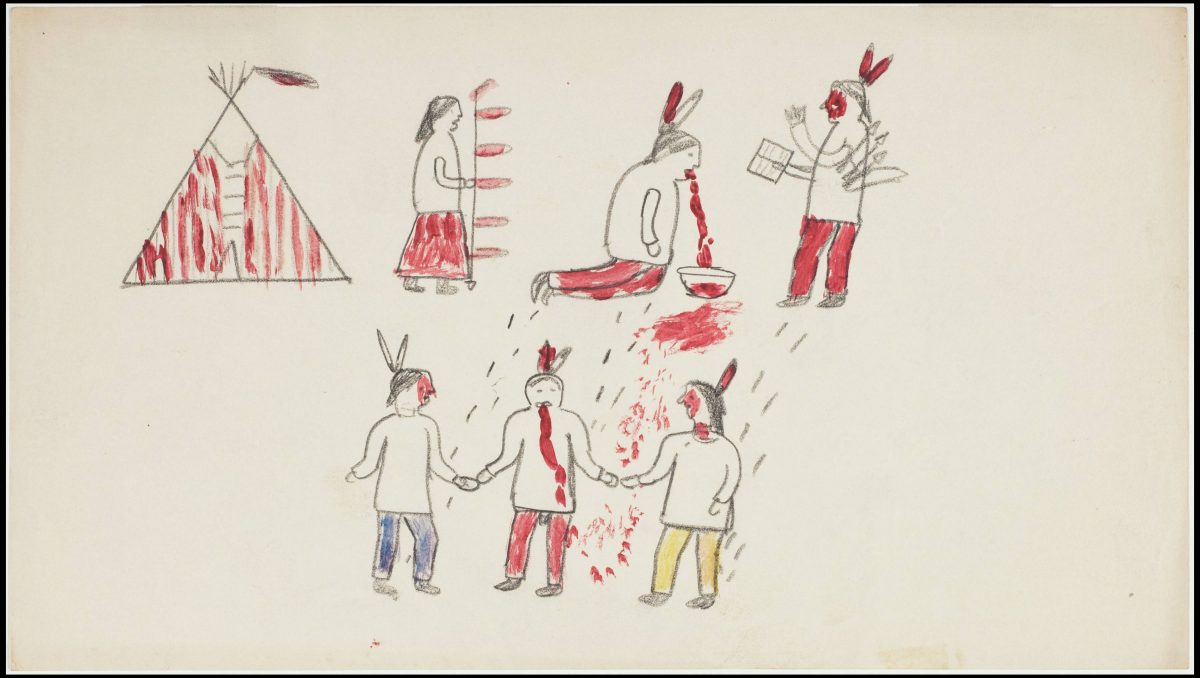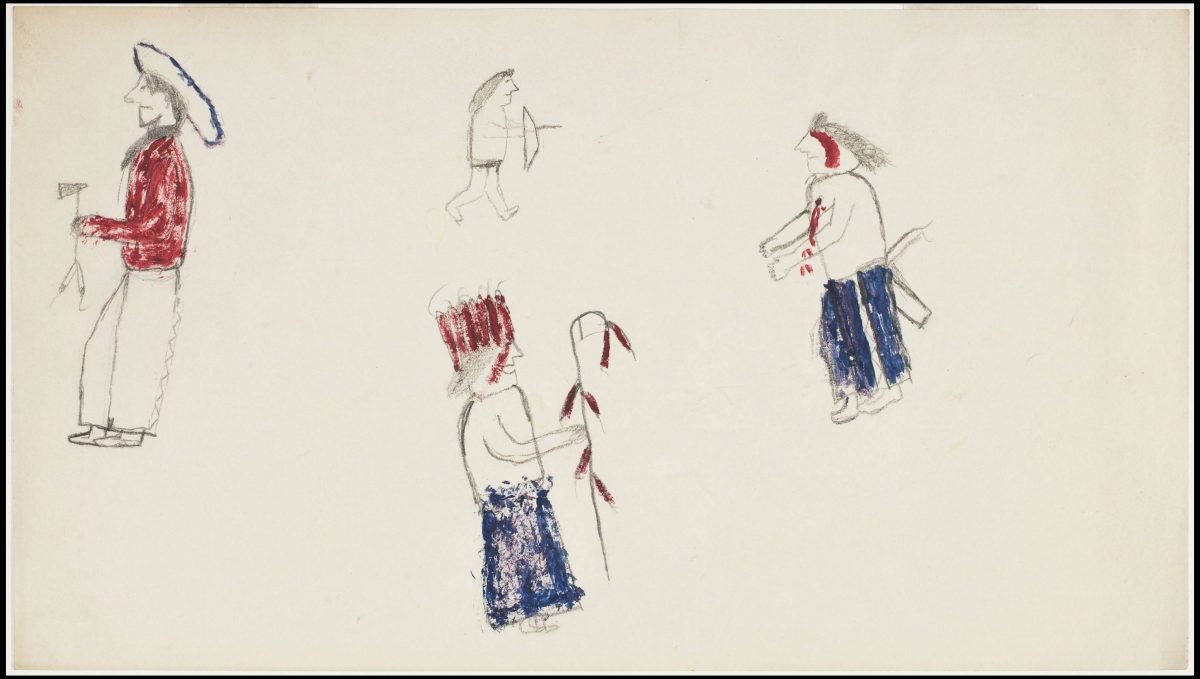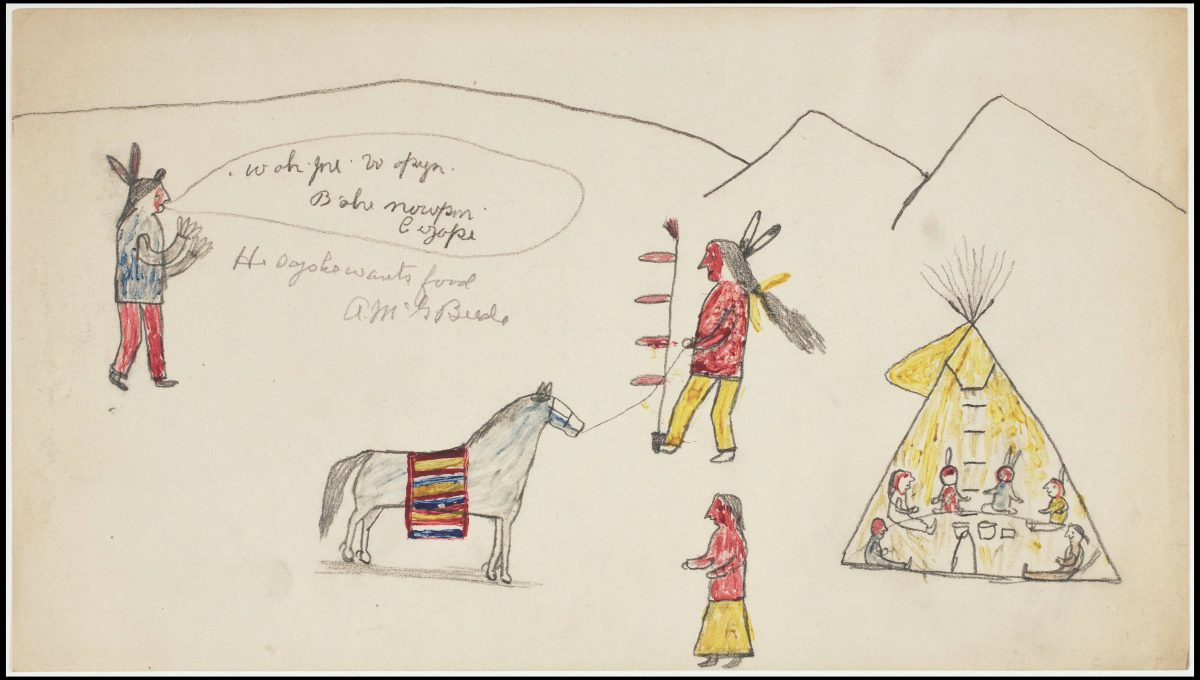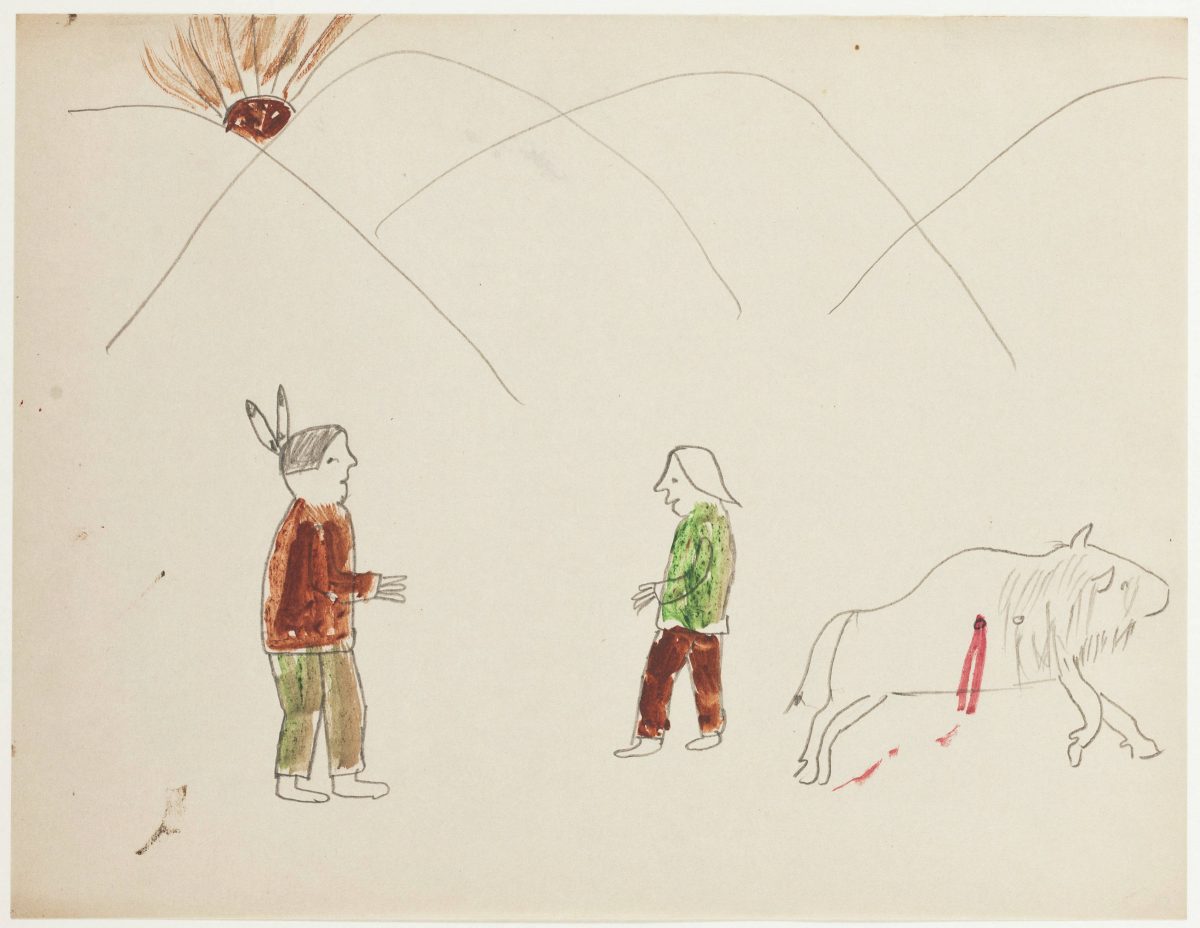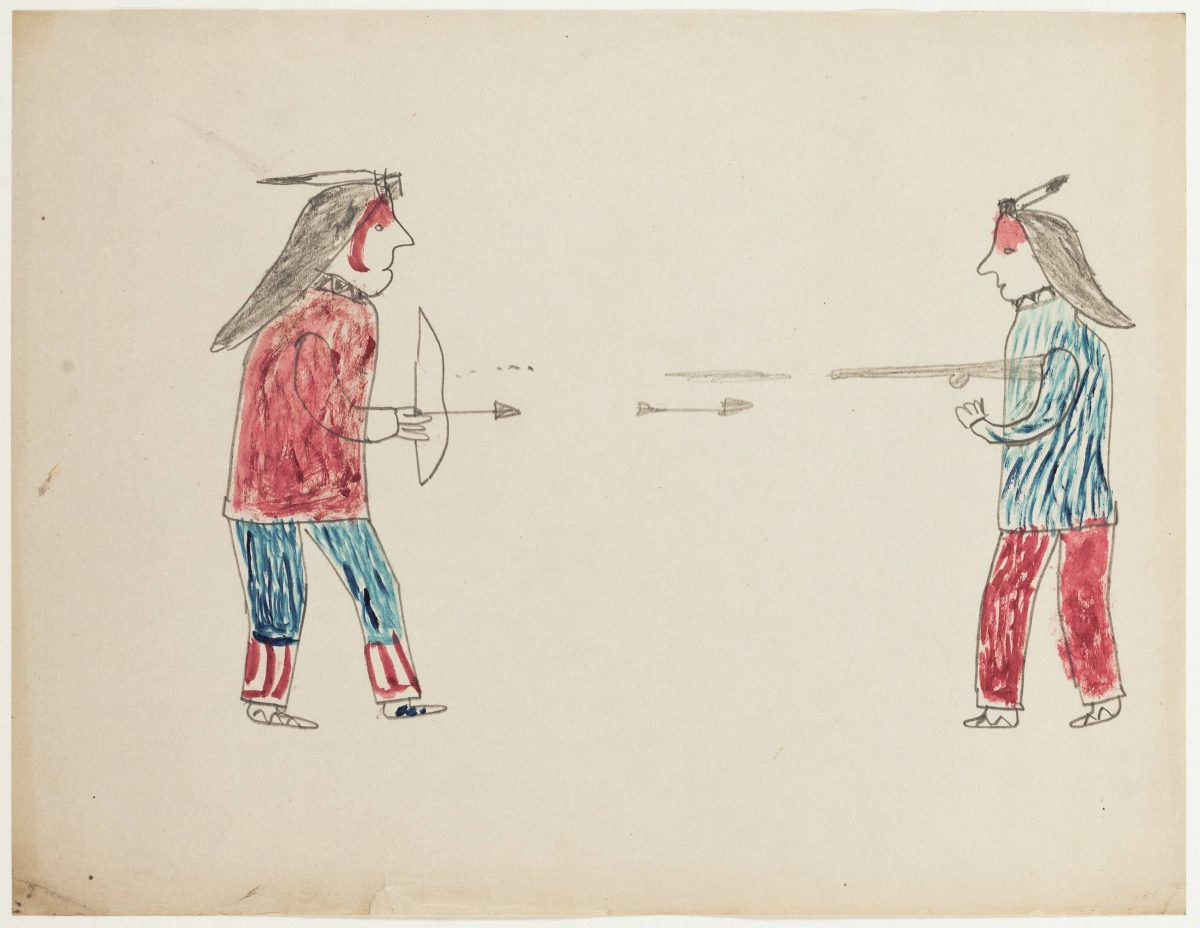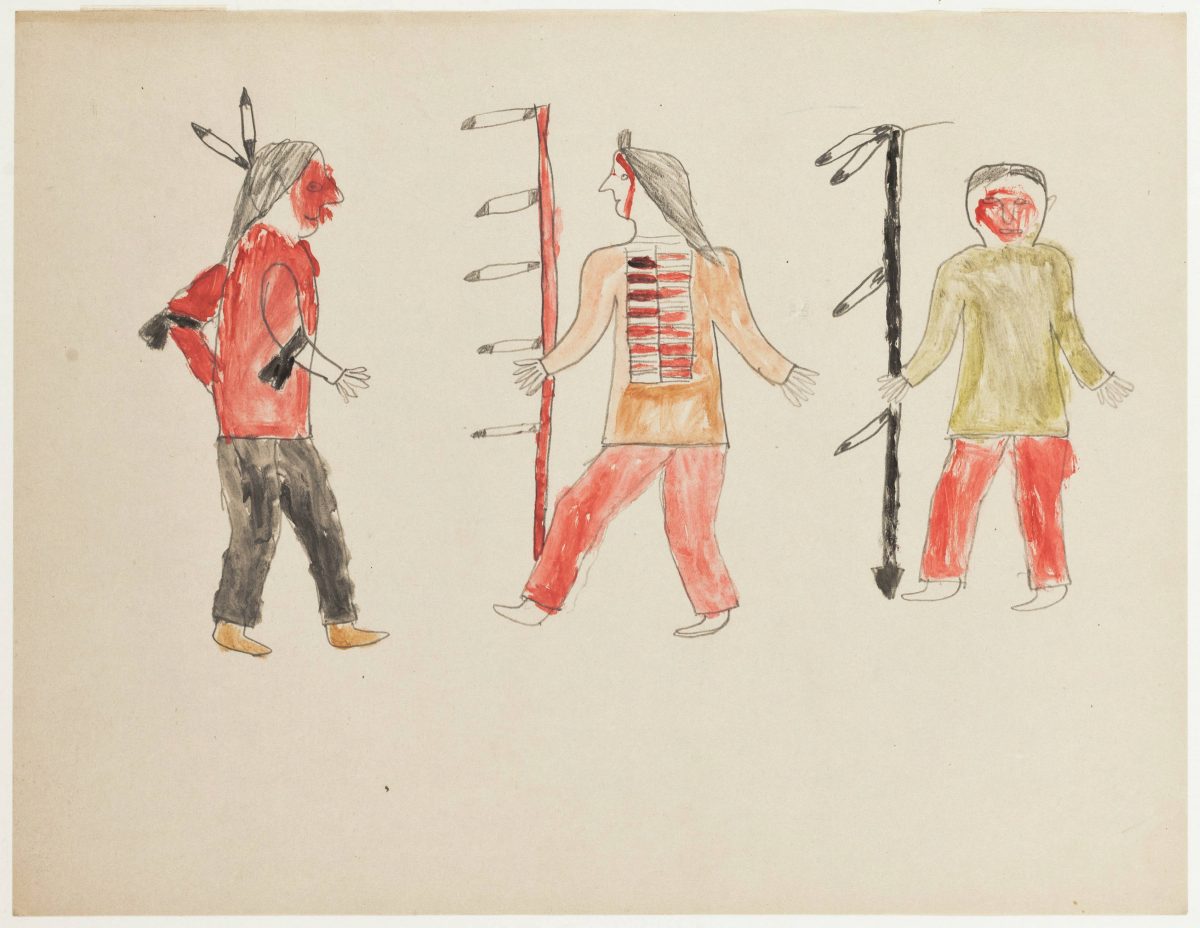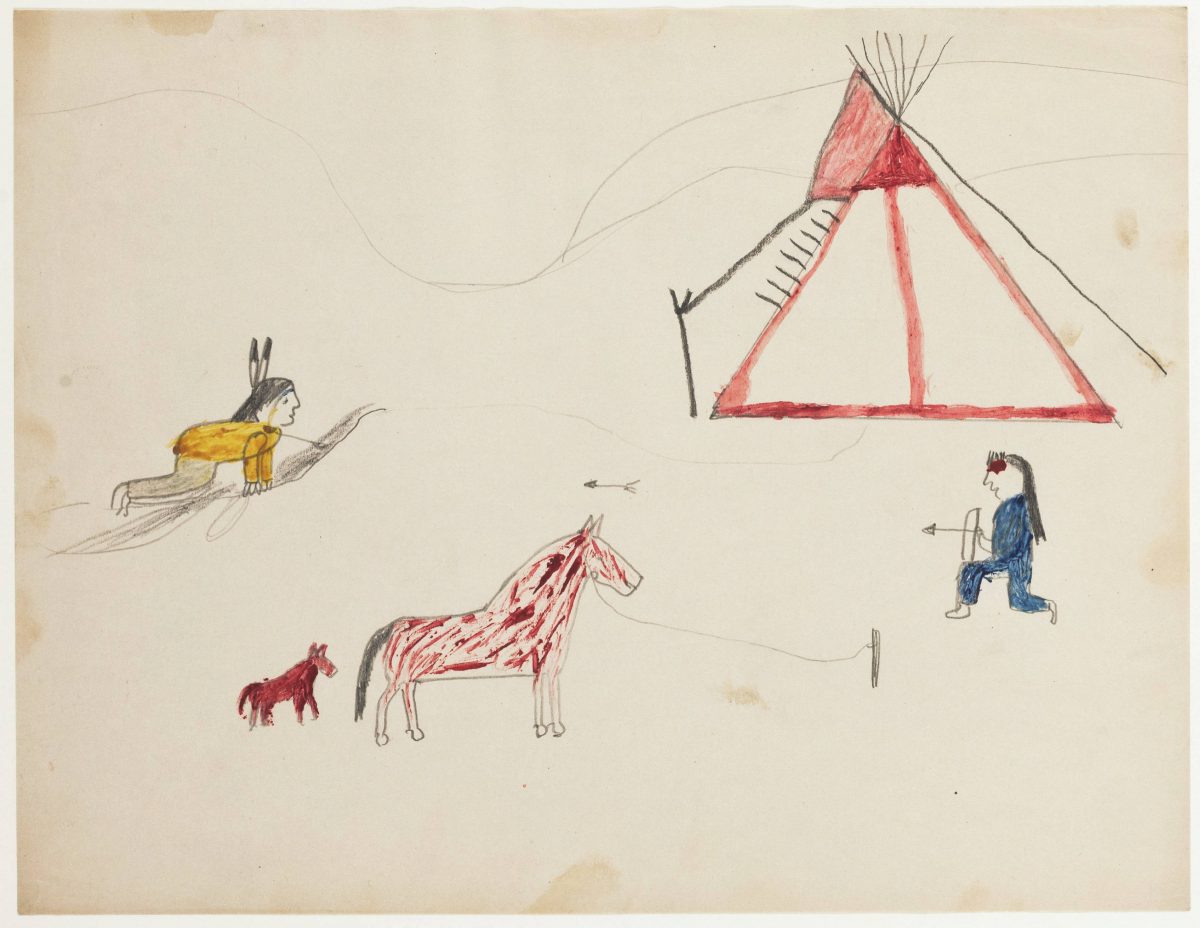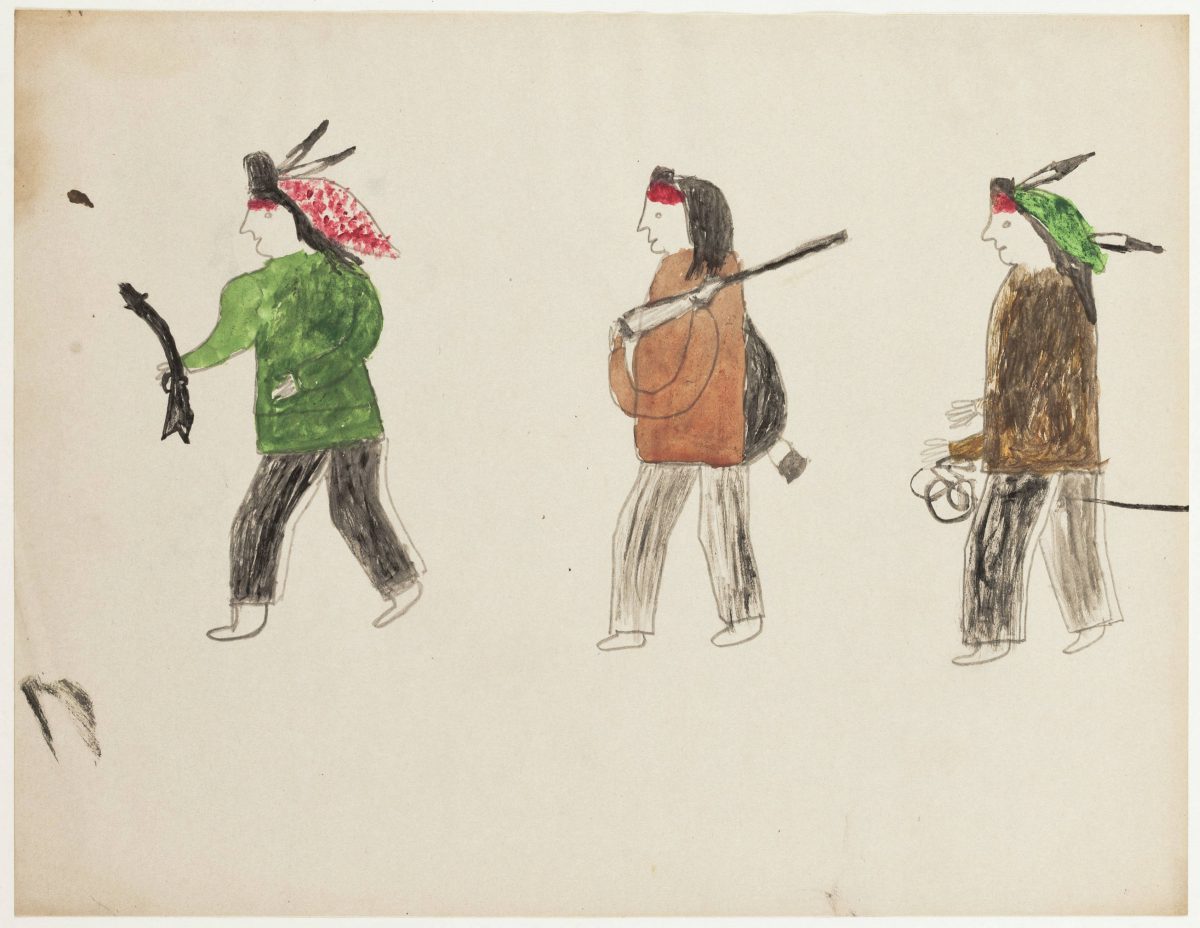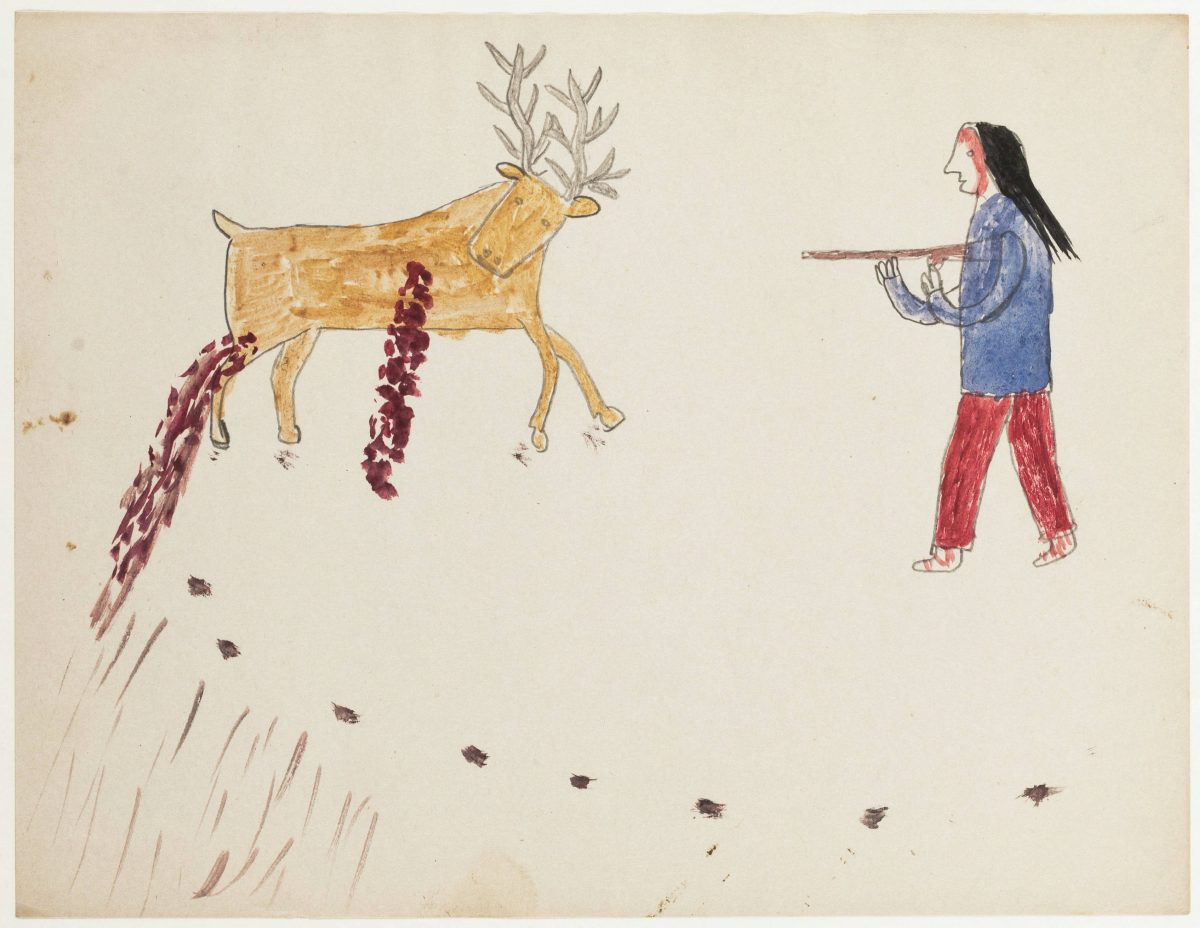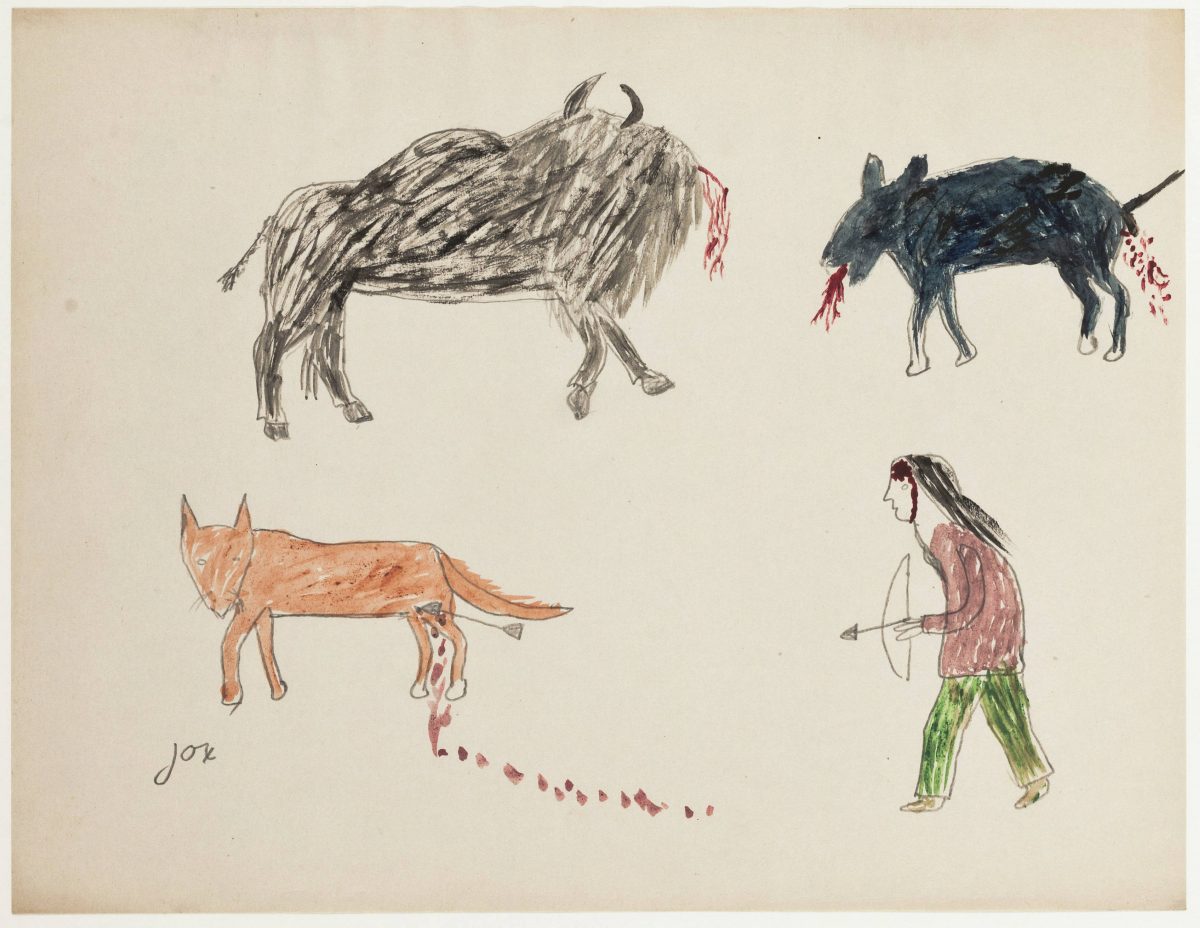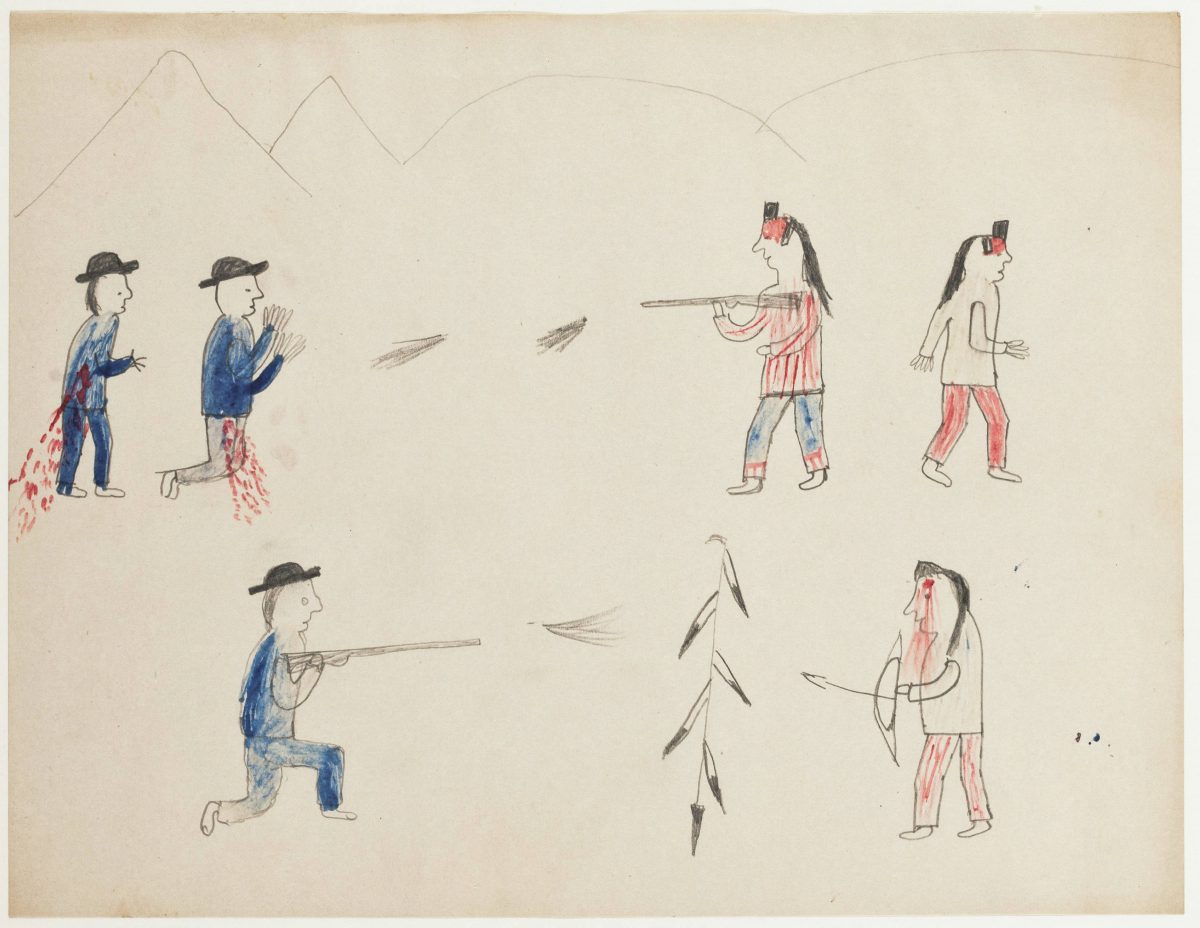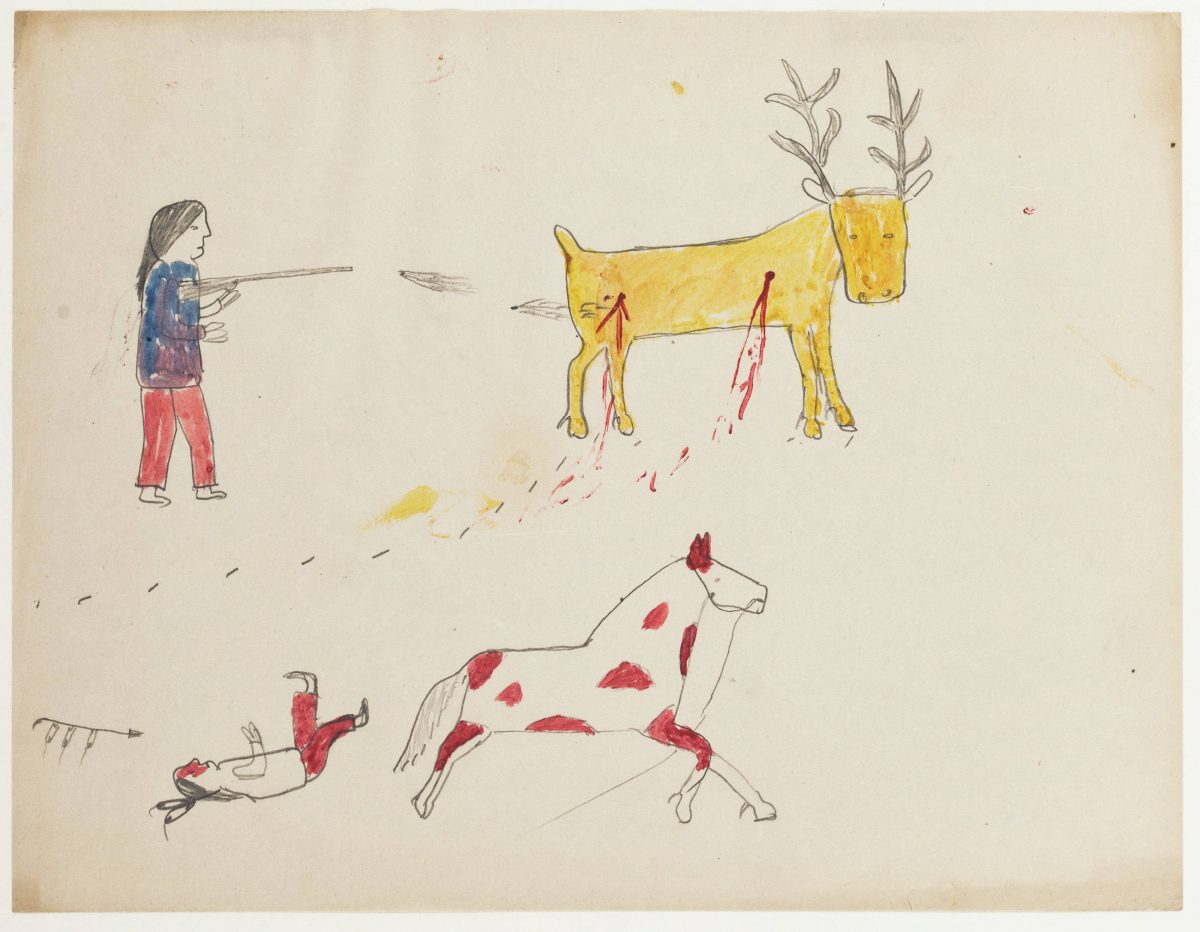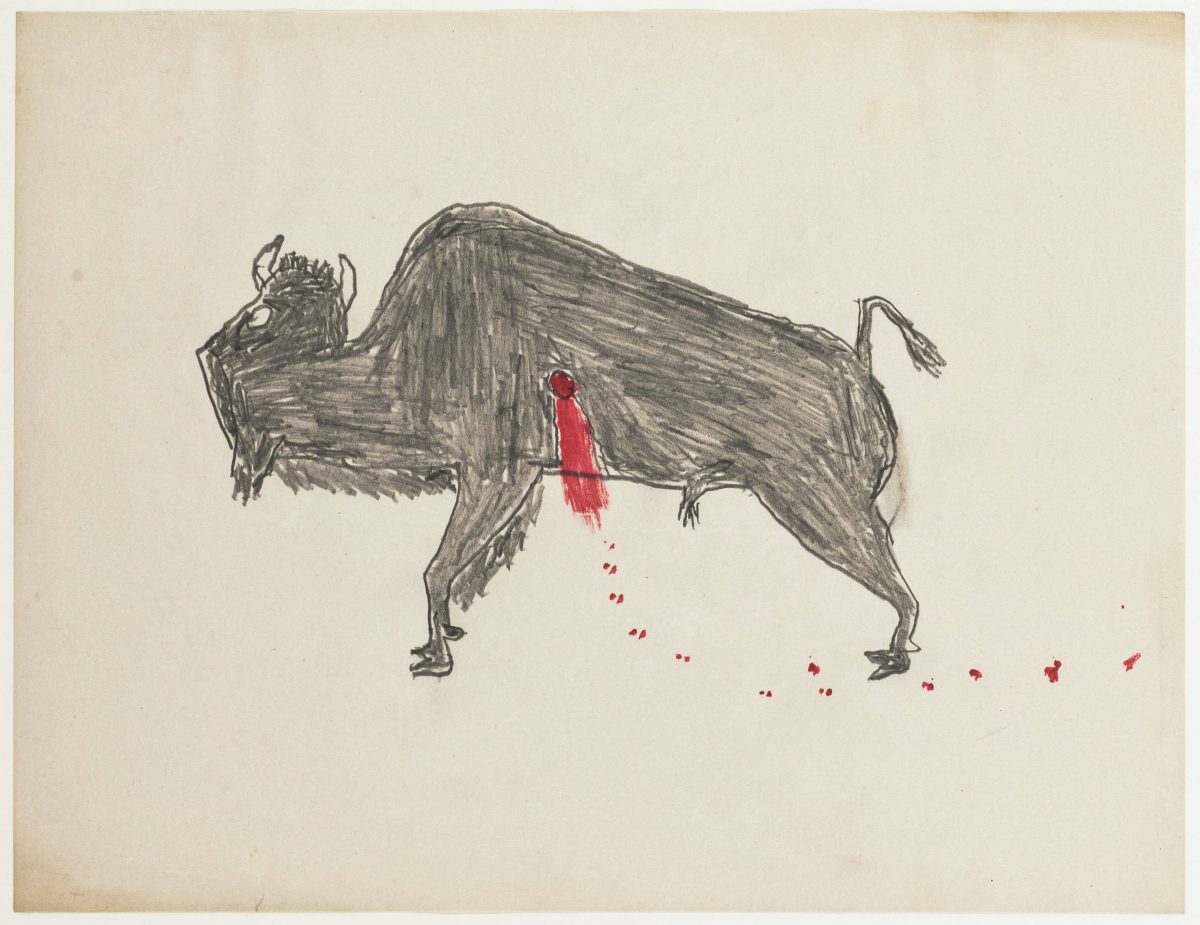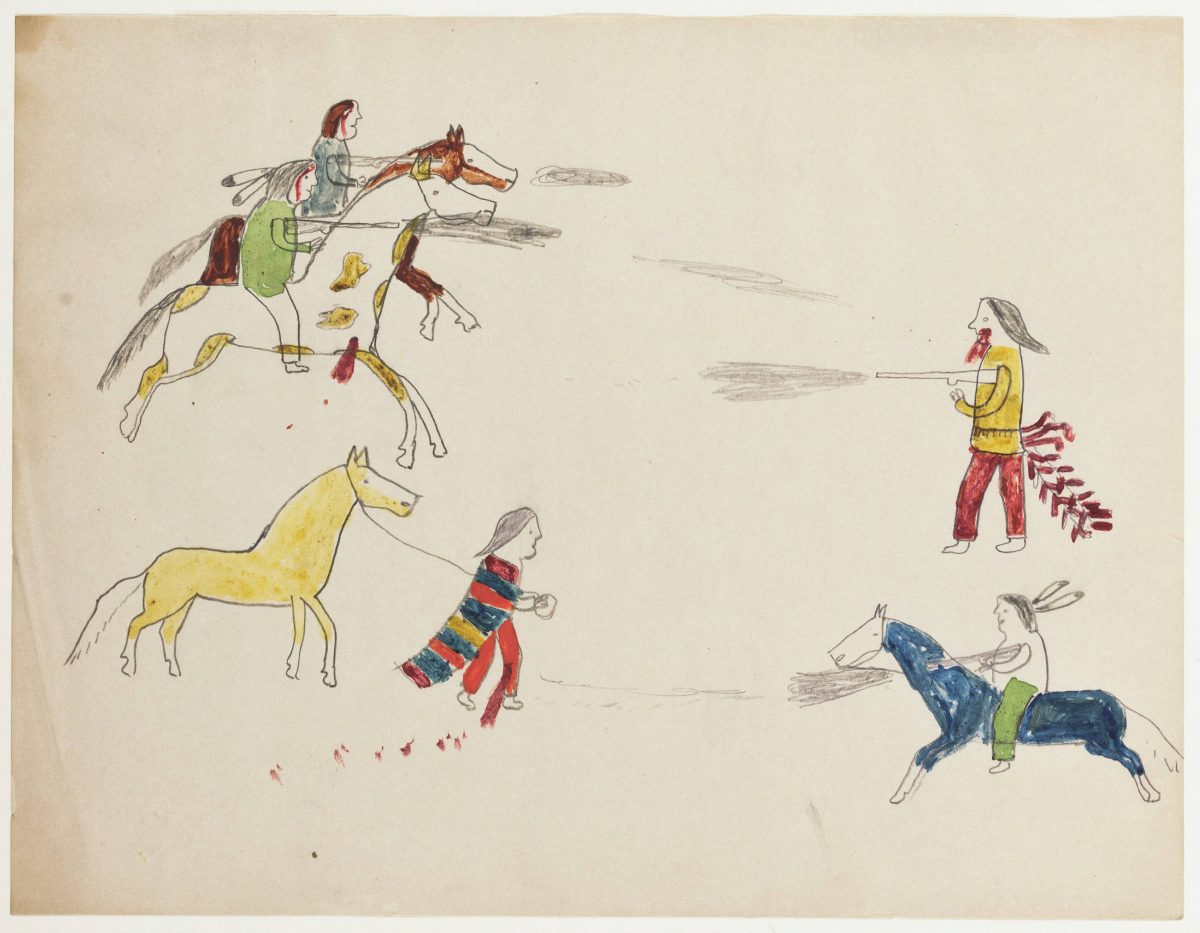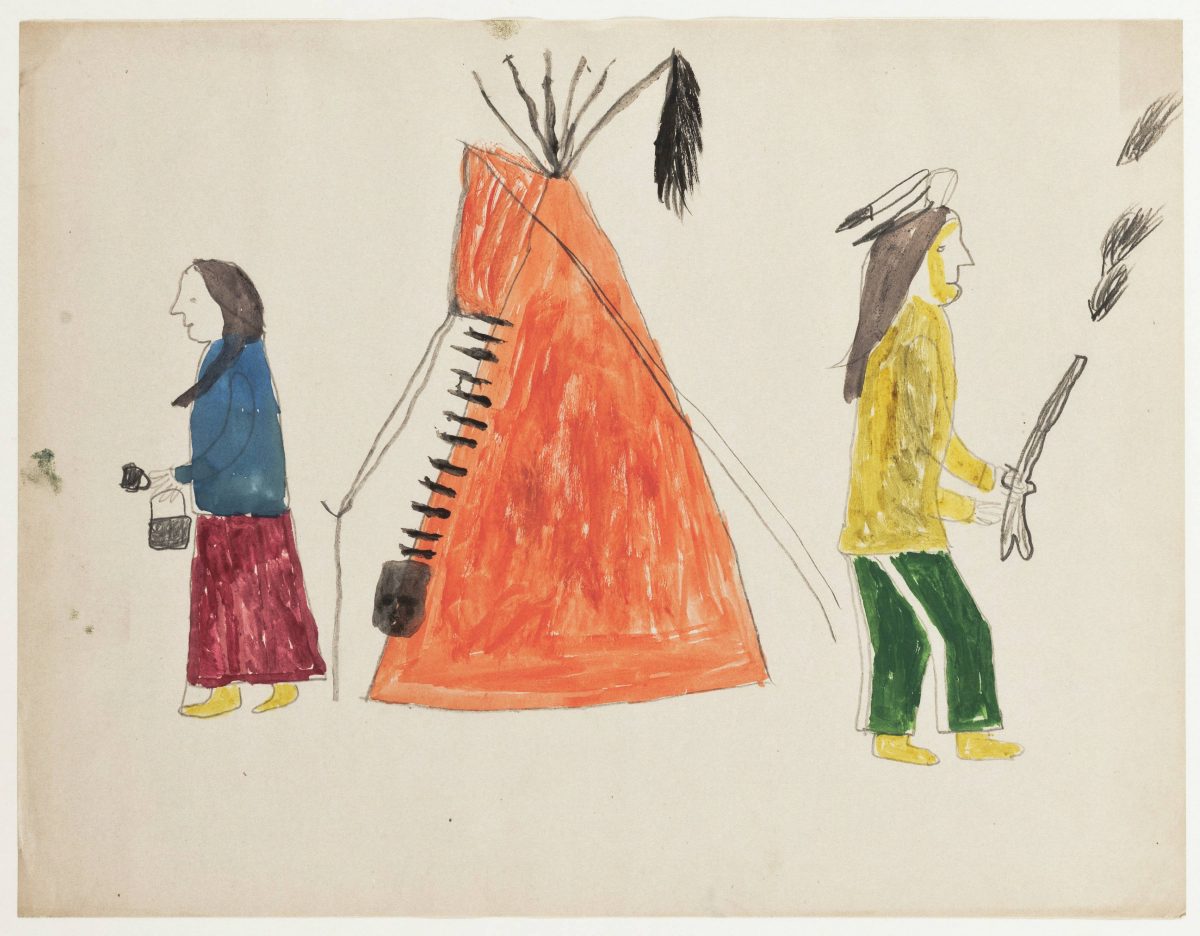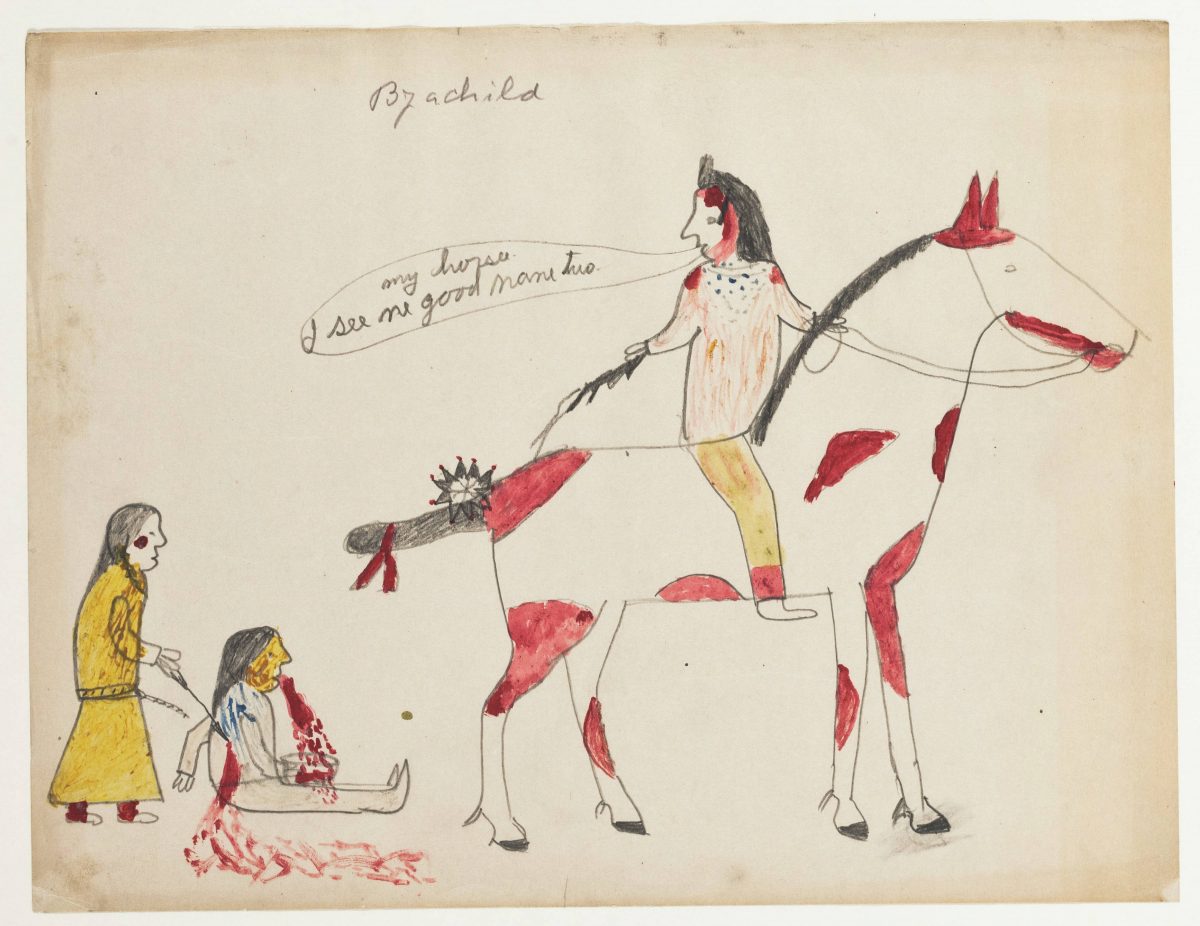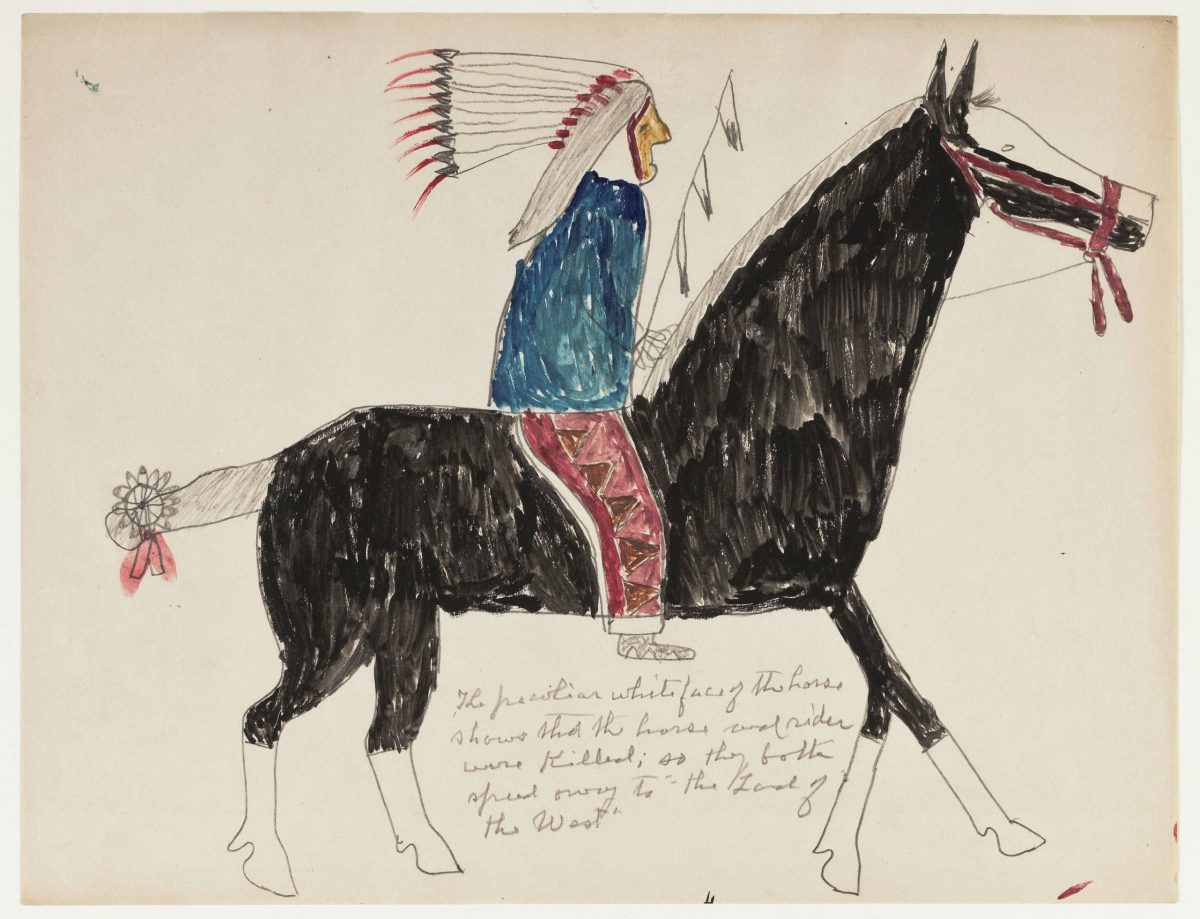 Via: Newberry