"This photo was taken in Lviv, Ukraine in 1968, when it was part of USSR. You can see on girl's face how Soviet Ukrainian children 'enjoyed' official demonstrations in support of Communist party and Moscow government," writes a reader. "This photo is very popular in Ukraine, but as far as I know they still haven't found this girl who would be around 60 now."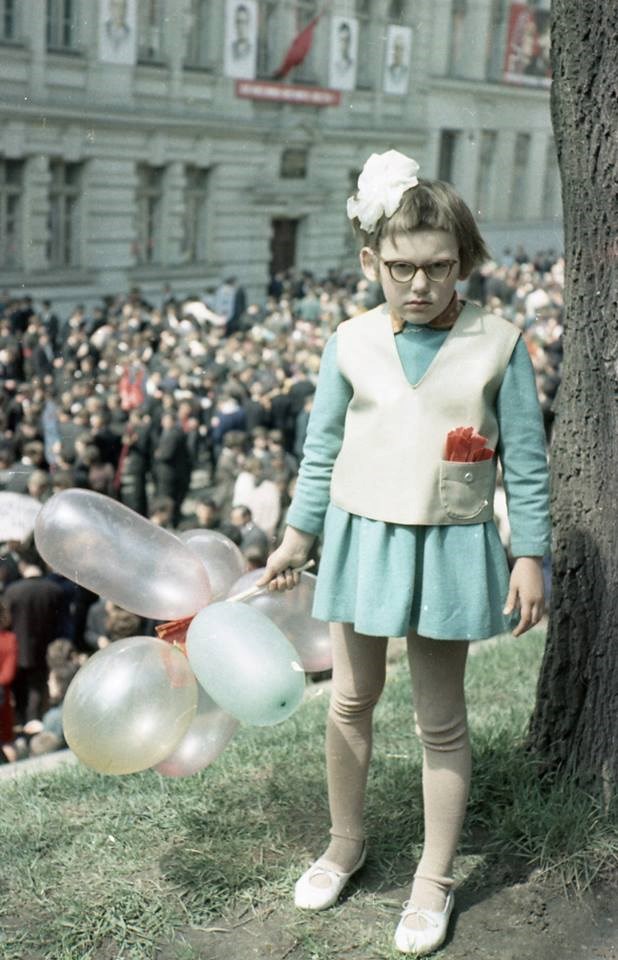 According to the Lviv Museuem of History, the images was taken on 1 May 1968 year by Pavliuk Ilya.
But who was she? One Ukrainain news site tells us:
Many note its similarity with Vera Serdyuchka, former Prime Minister Arseniy Yatsenyuk, and Nadezhda Savchenko and even ex-parliamentarian Irina Fariion.
It's a terrific snapshot. And someone must know who she was. We'd love to know, too.