"Every thing in Dantes Comedia shews That for Tyrannical Purposes he has made This World the Foundation of All & the Goddess Nature & not the Holy Ghost"
– William Blake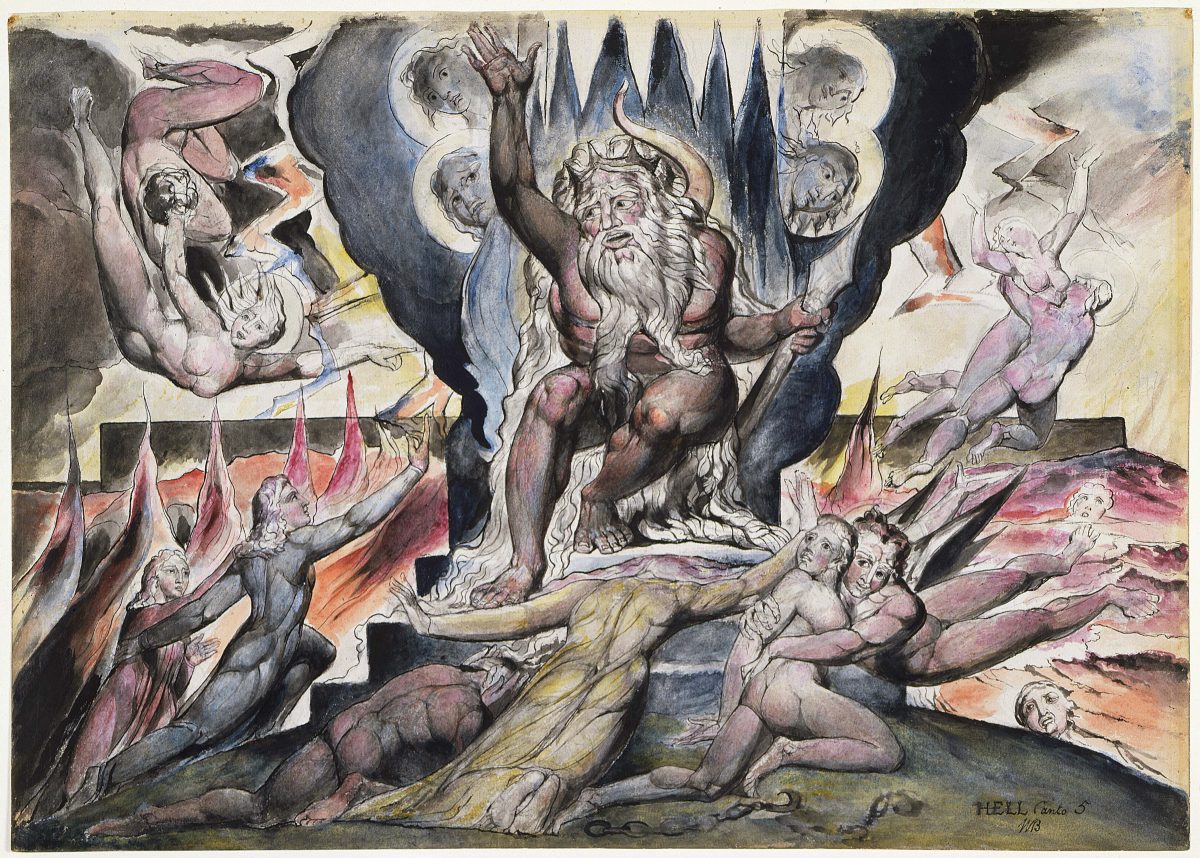 In 1826, William Blake accepted a commission to illustrate Dante's Divine Comedy (1320). Blake created 102 drawings for the book before he died, leaving the project unfinished. They rank alongside the great artist's illustrations of Chaucer, his oil painting, like The Ghost of a Flea, and that glorious metaphysical, satirical drawing of Sir Issac Newton sat on the sea bed conspiring to "unweave the rainbow". There was ever a chasm between the man who claimed to have seen an angel in a tree in Peckham Rye and the great materialist who created the law of universal gravitation and sought rational explanations in the fantastic.
If any artist can combine words and pictures to powerful effect, it's the visionary Blake, whose Songs of Innocence and of Experience is as true a marriage of visuals and verbs as anyone has managed. His drawings lack precision, with parts reminiscent of a child's sugar-fuelled scribbling, but the result is mesmerising. Blake's images are packed with verve, movement and the assertion that something strange is out there.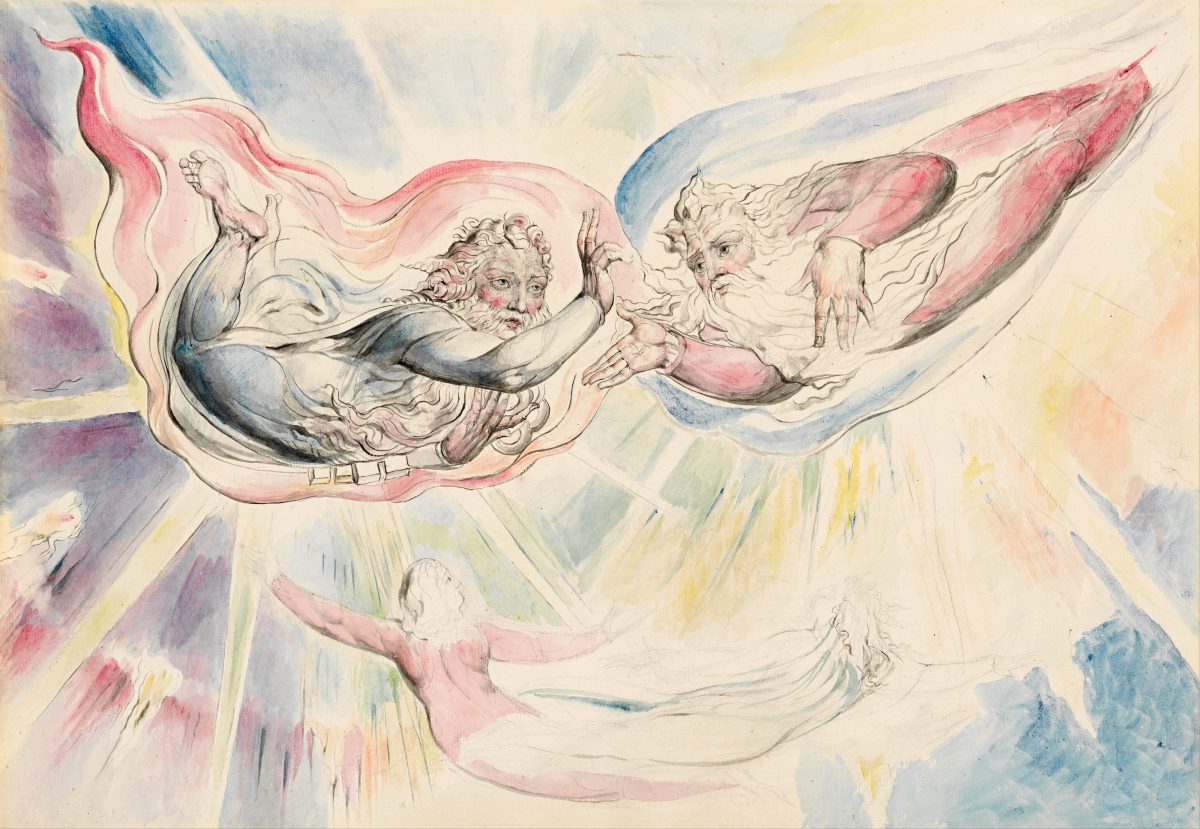 Lead image: Dante running from three beasts is rescued by Virgil