Baclli swarm within my portals
Such as ne'r conceived by mortals,
But, bred by scientists,
Wise and hoary in some Olympian laboratory.
Bacteria as large as mice
With feet of fire and heads of ice,
Who never interrupt for slumber
Their stomping, elephantine rumba.
– The Common Cold, by Ogden Nash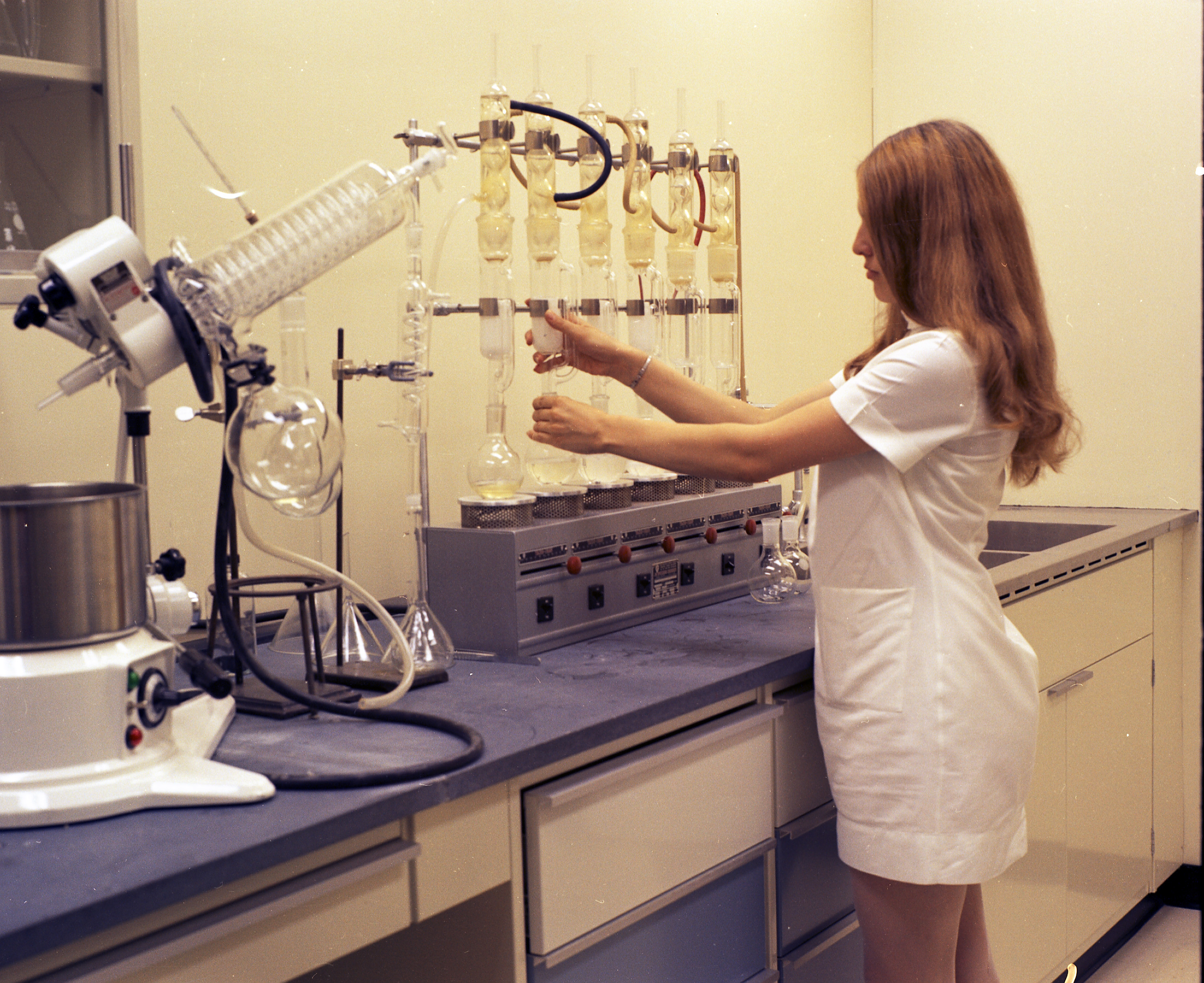 Technicians at the Government of Alberta Dairy and Food Canada Laboratory help entrepreneurs develop their products. We don't know the names of the lab-coated 'boffins' in these portraits from June 1970. We'd like to. Is that you. What were you doing and why?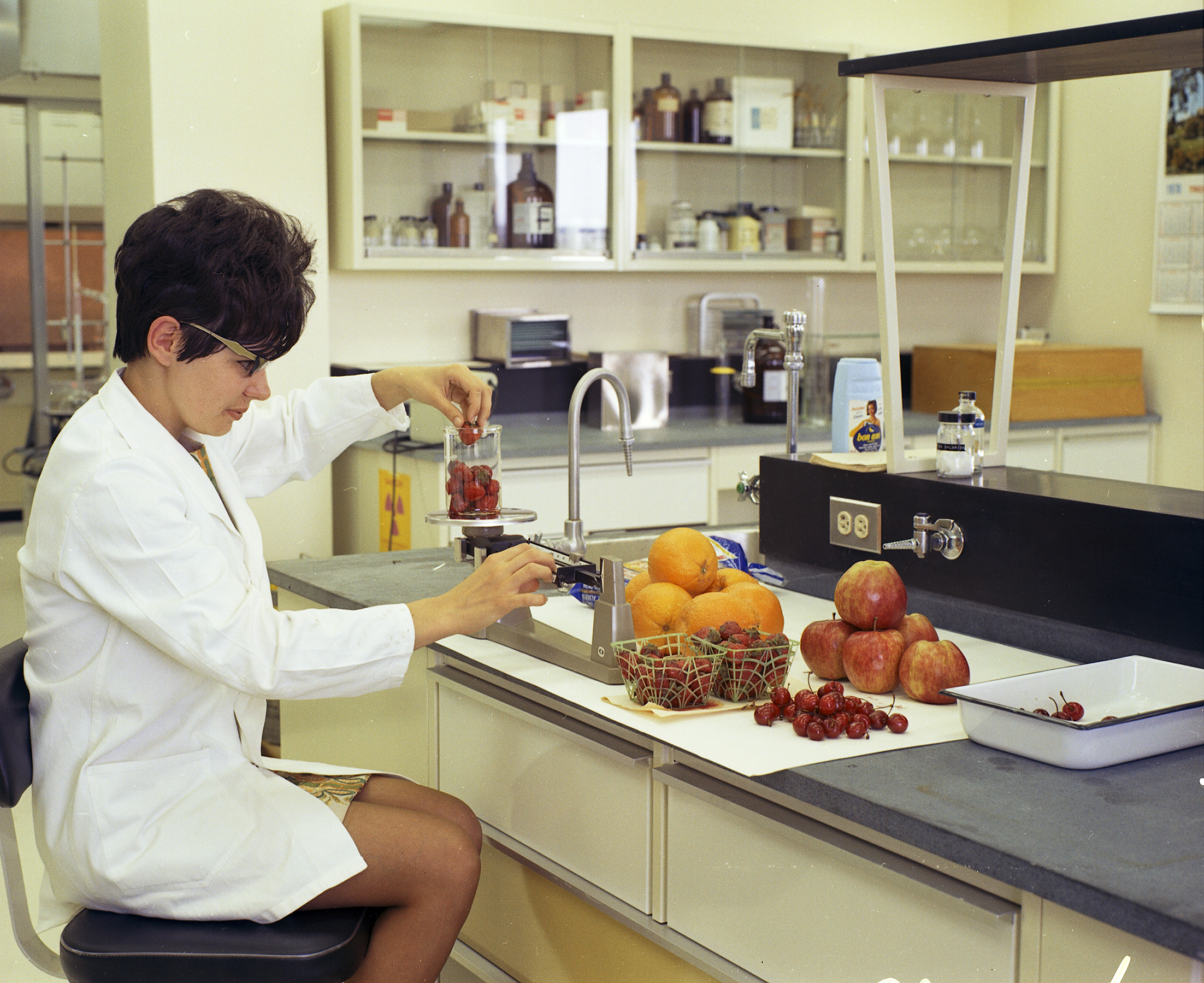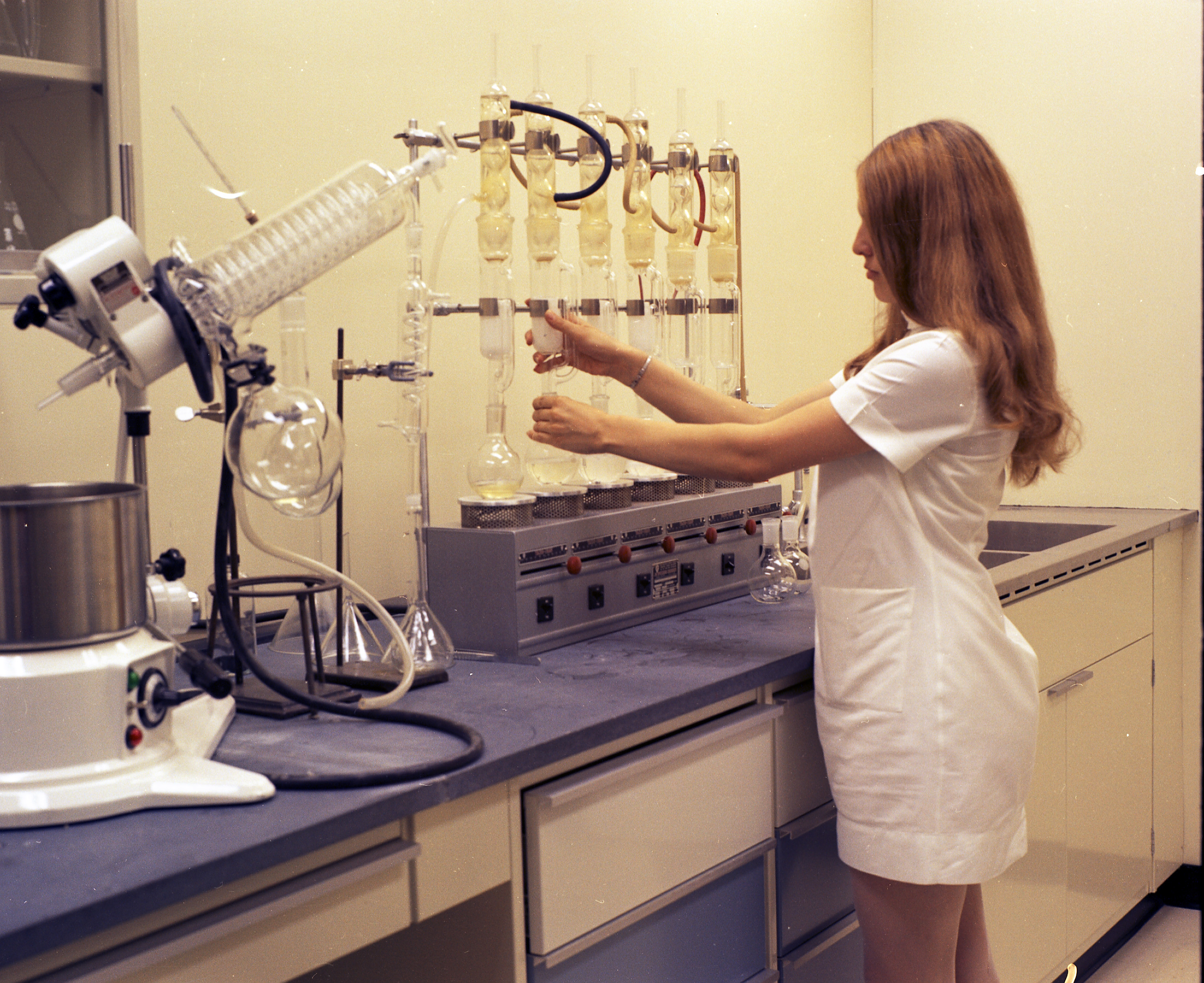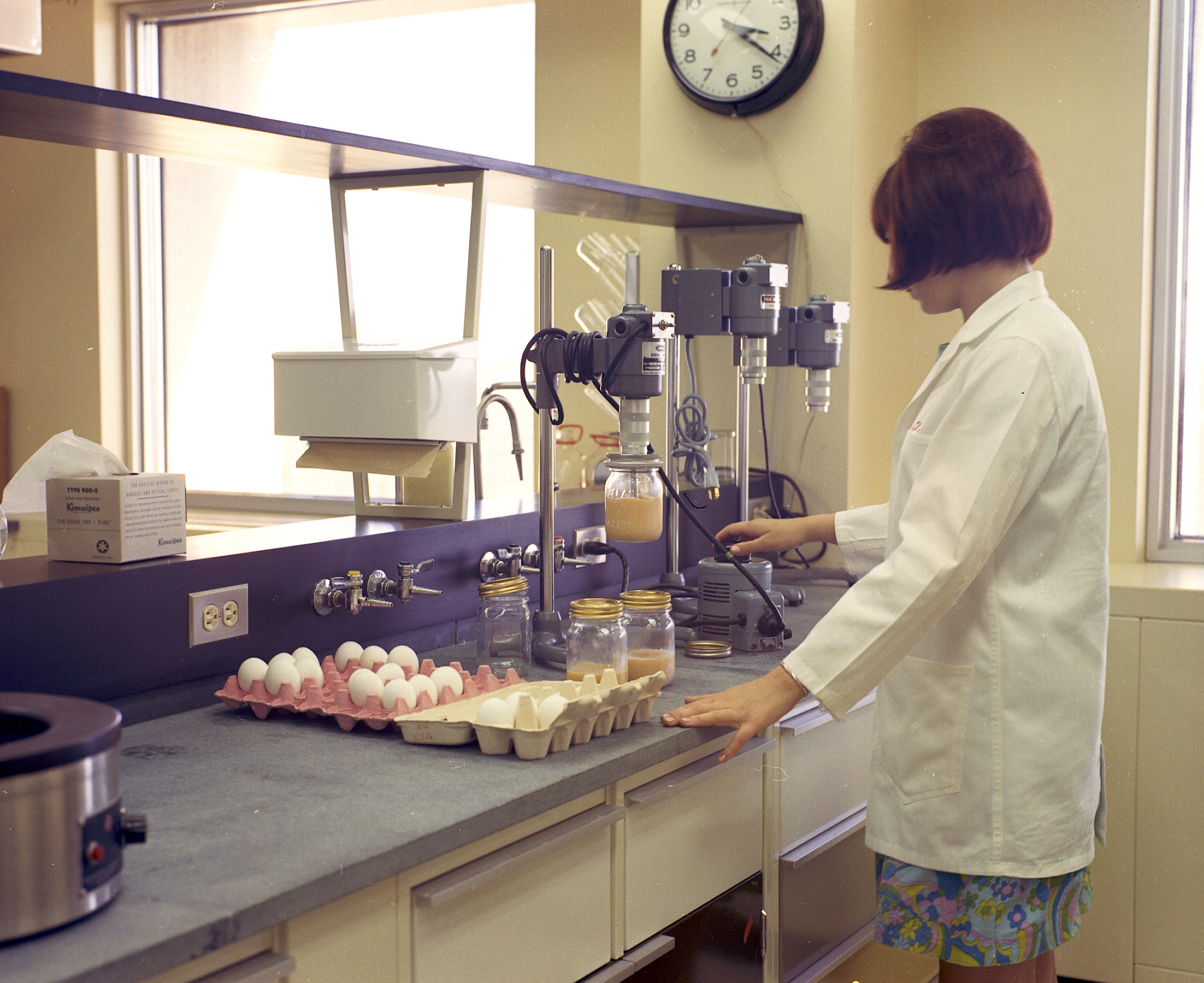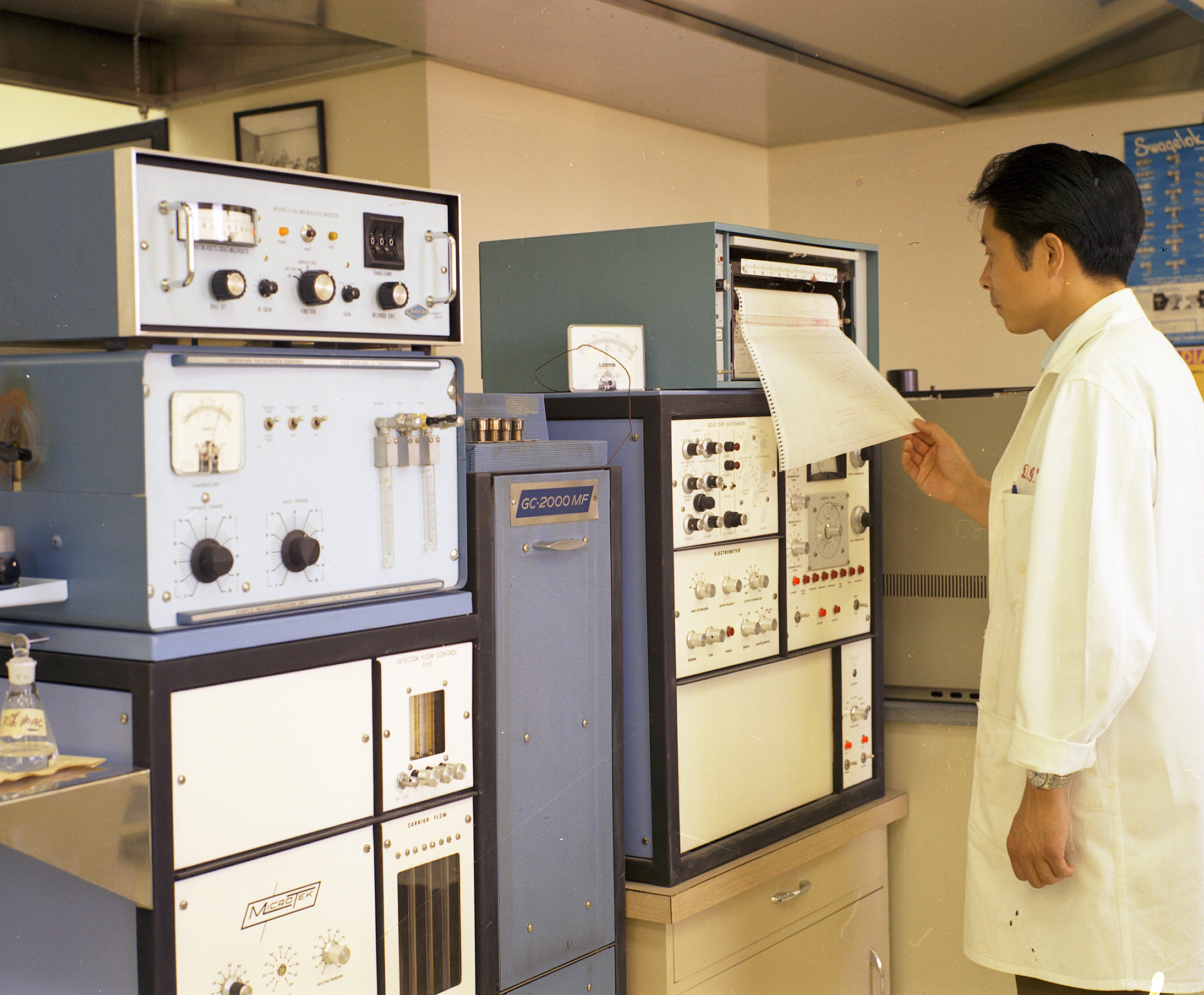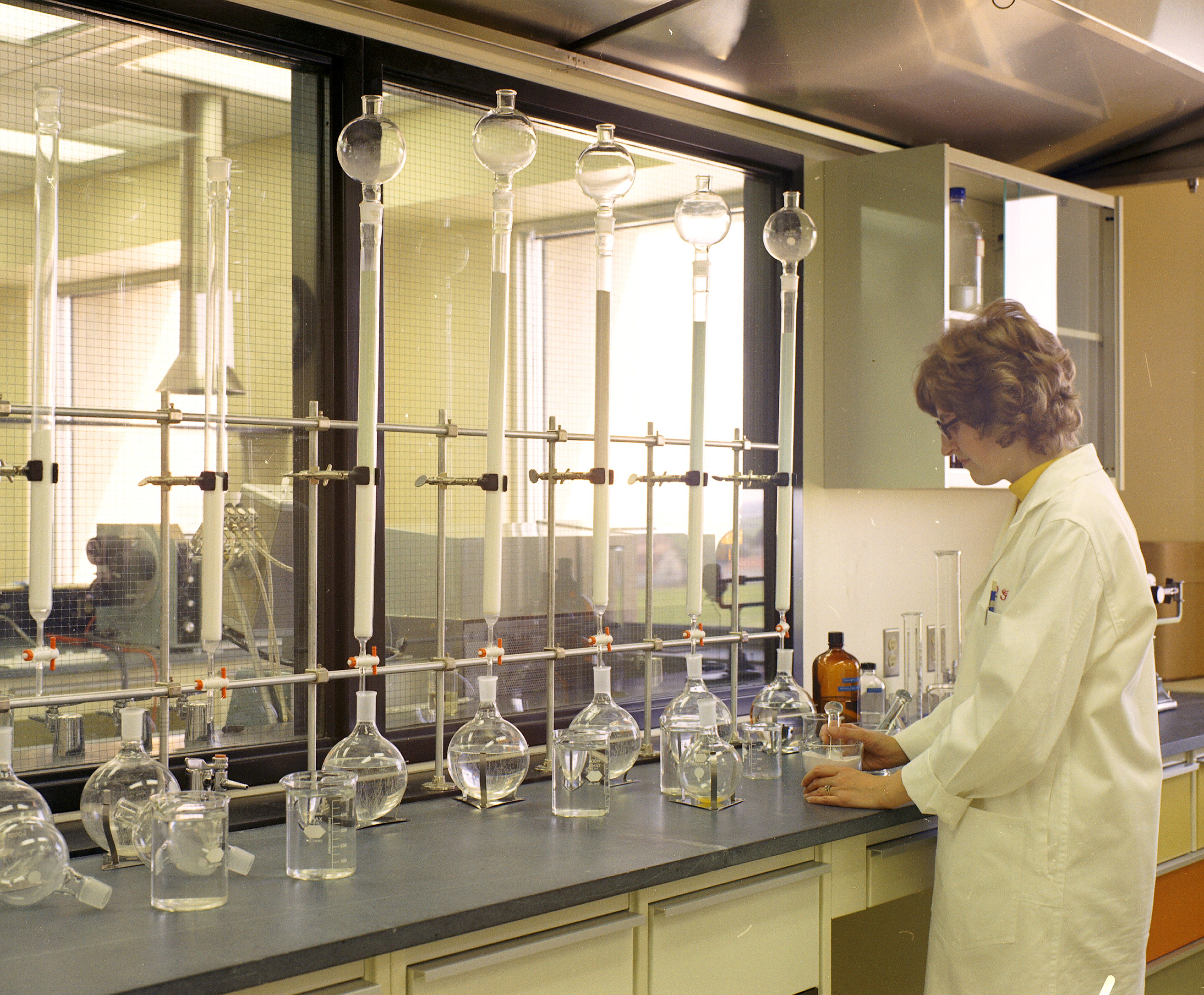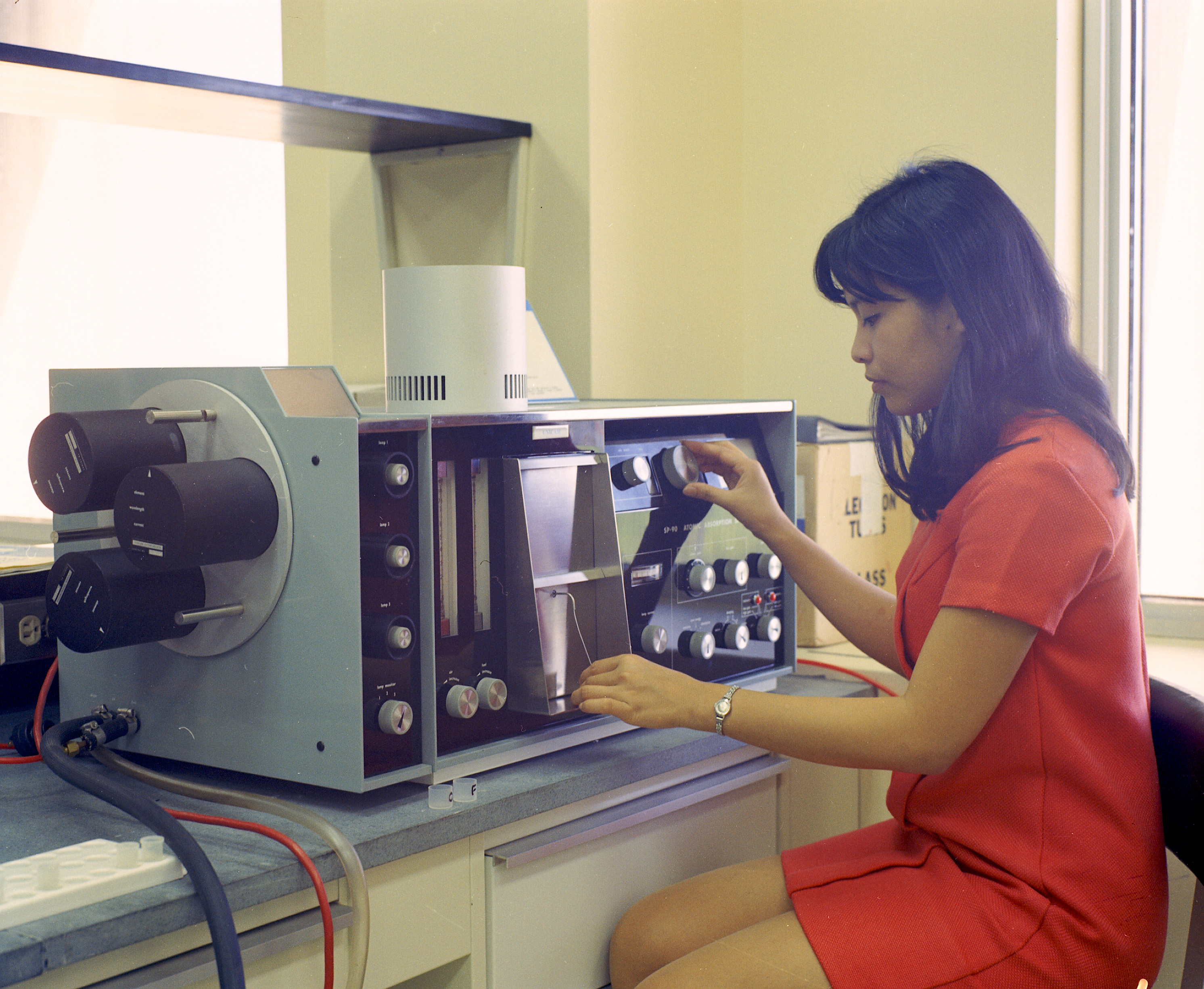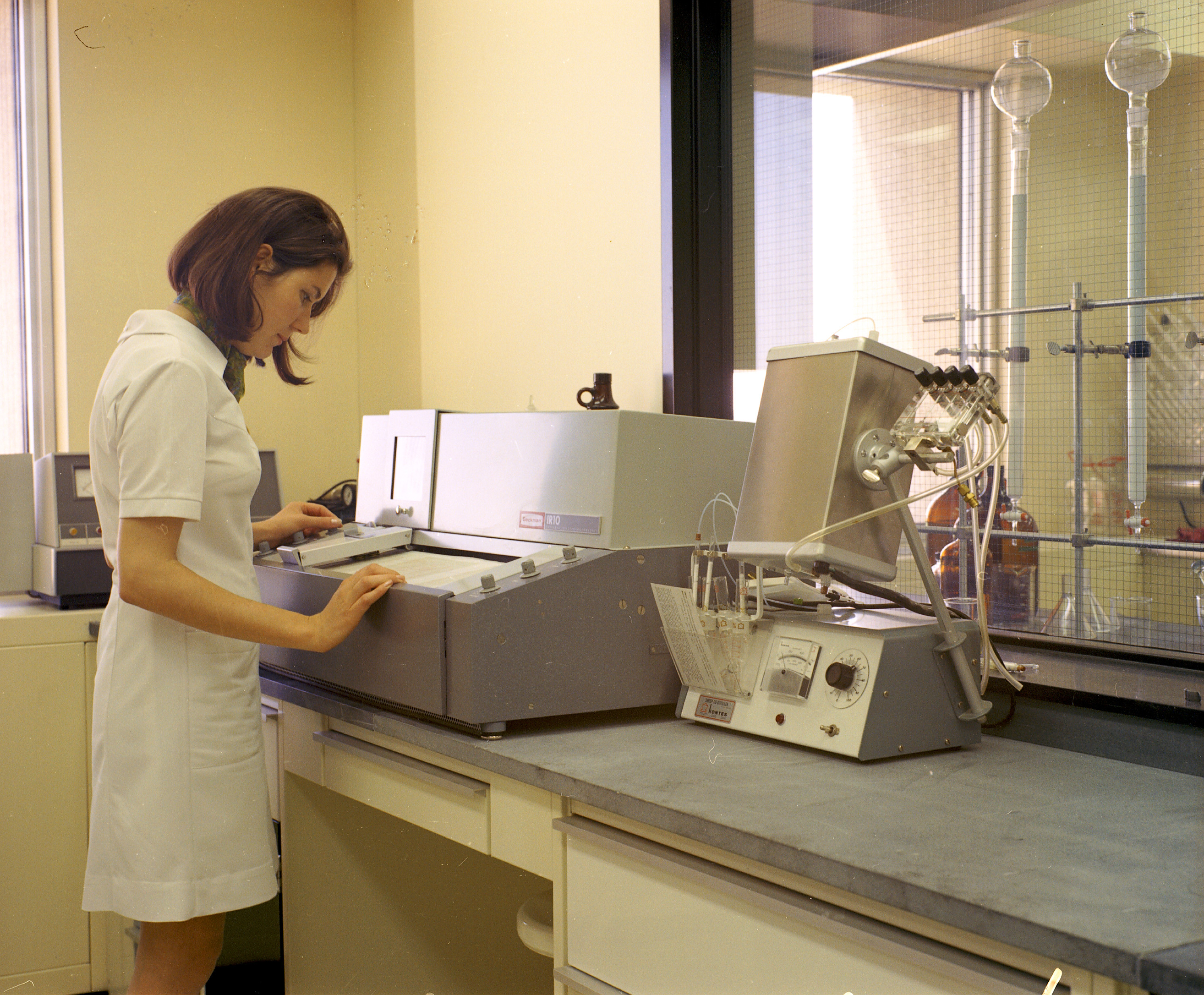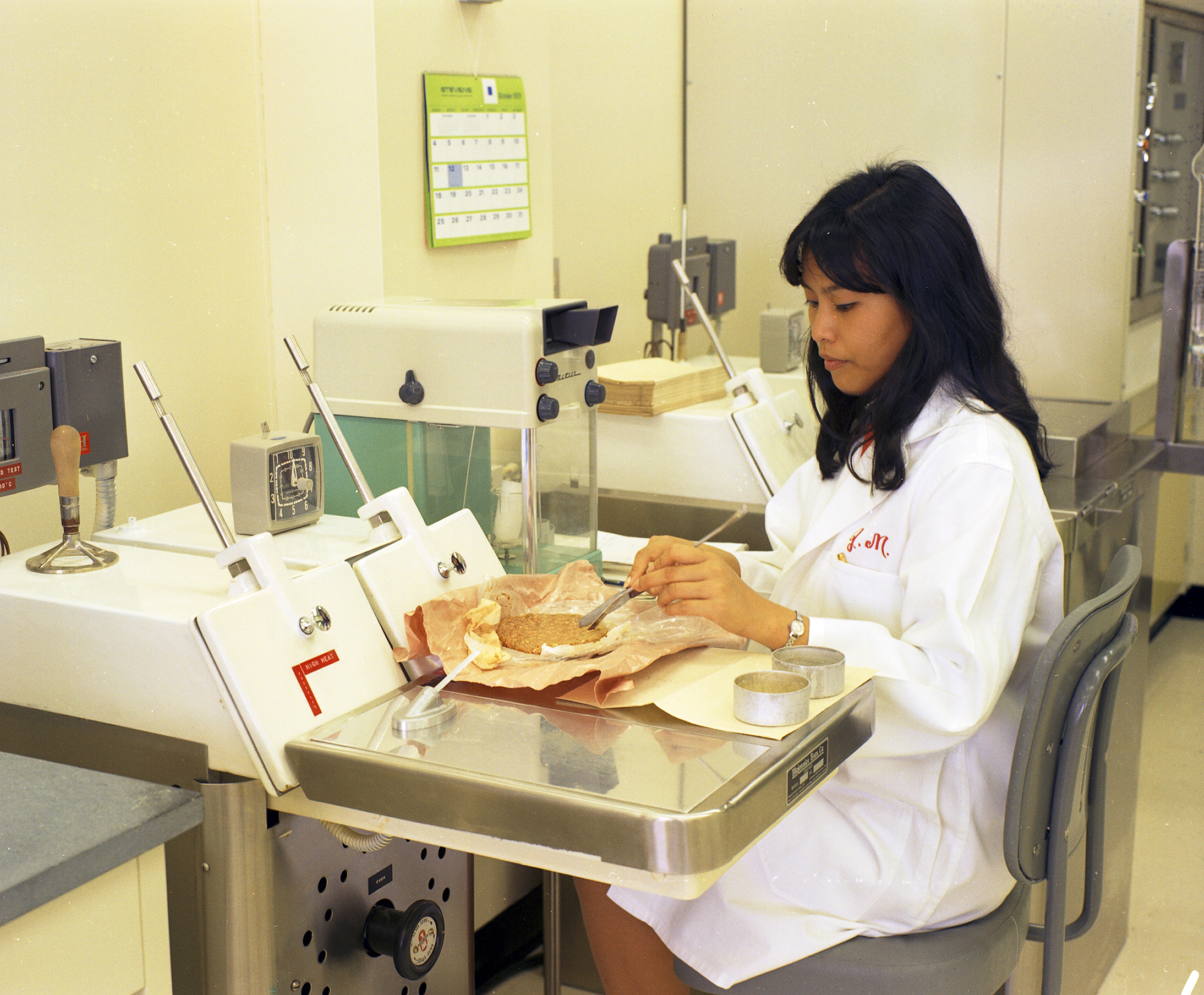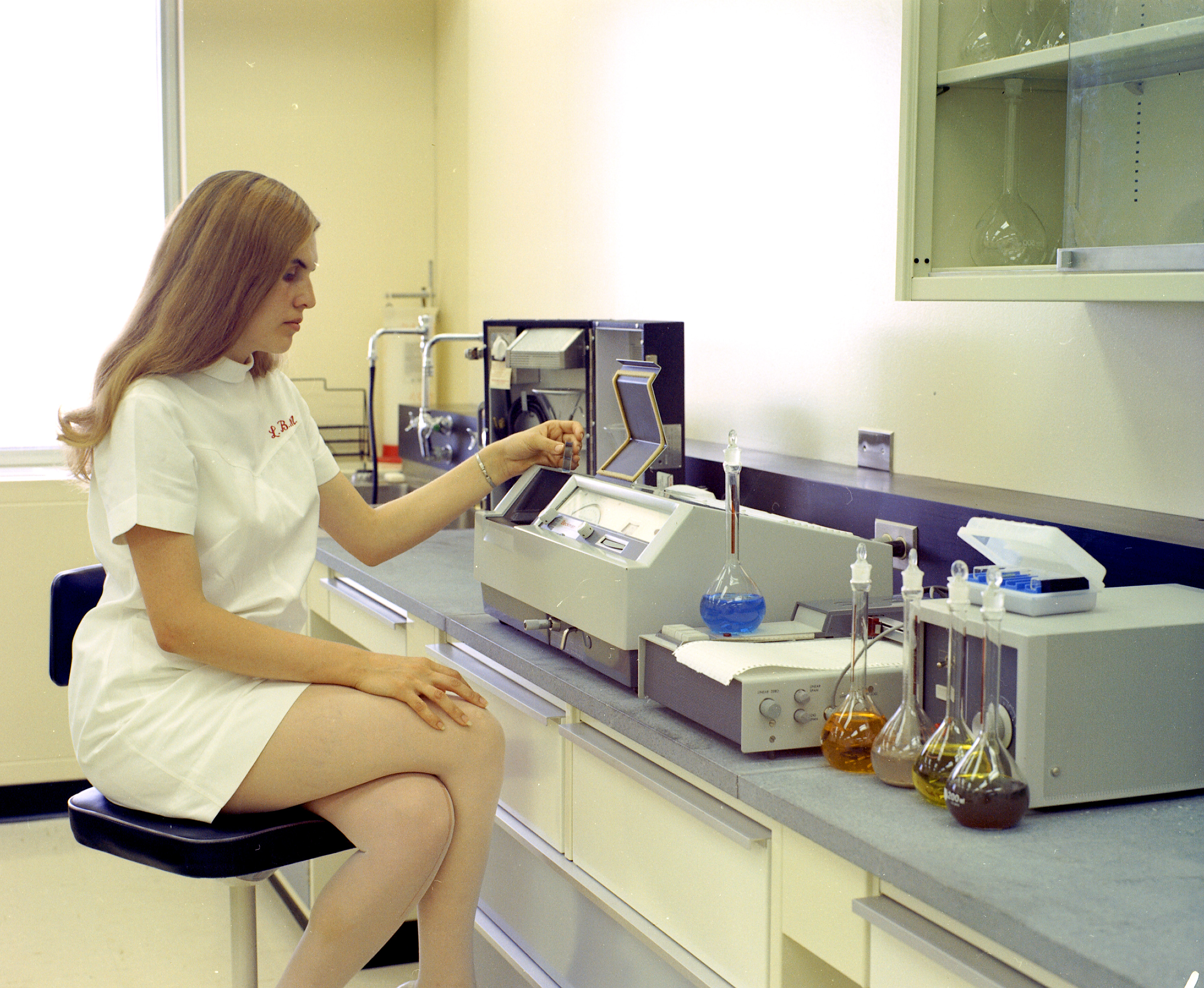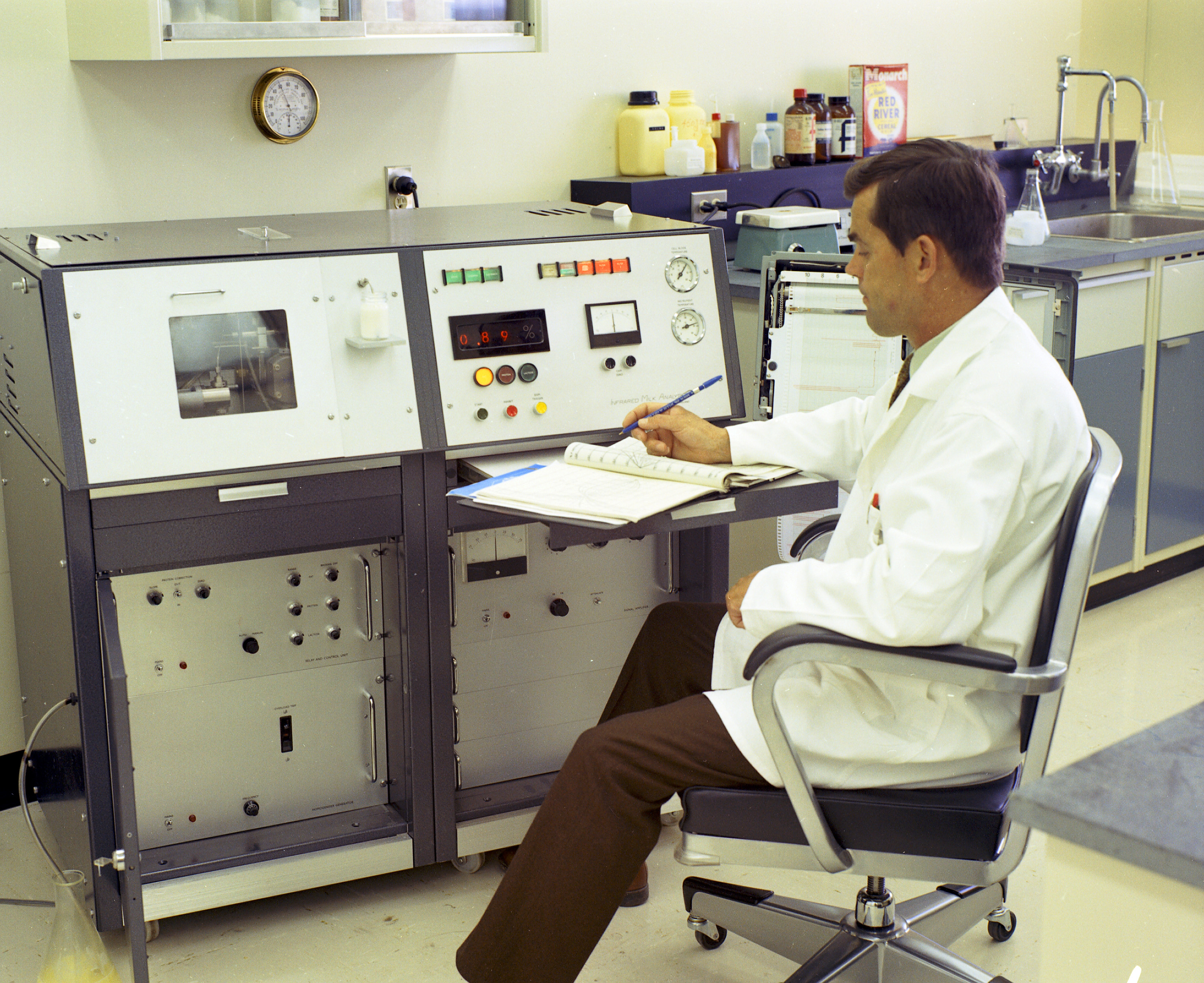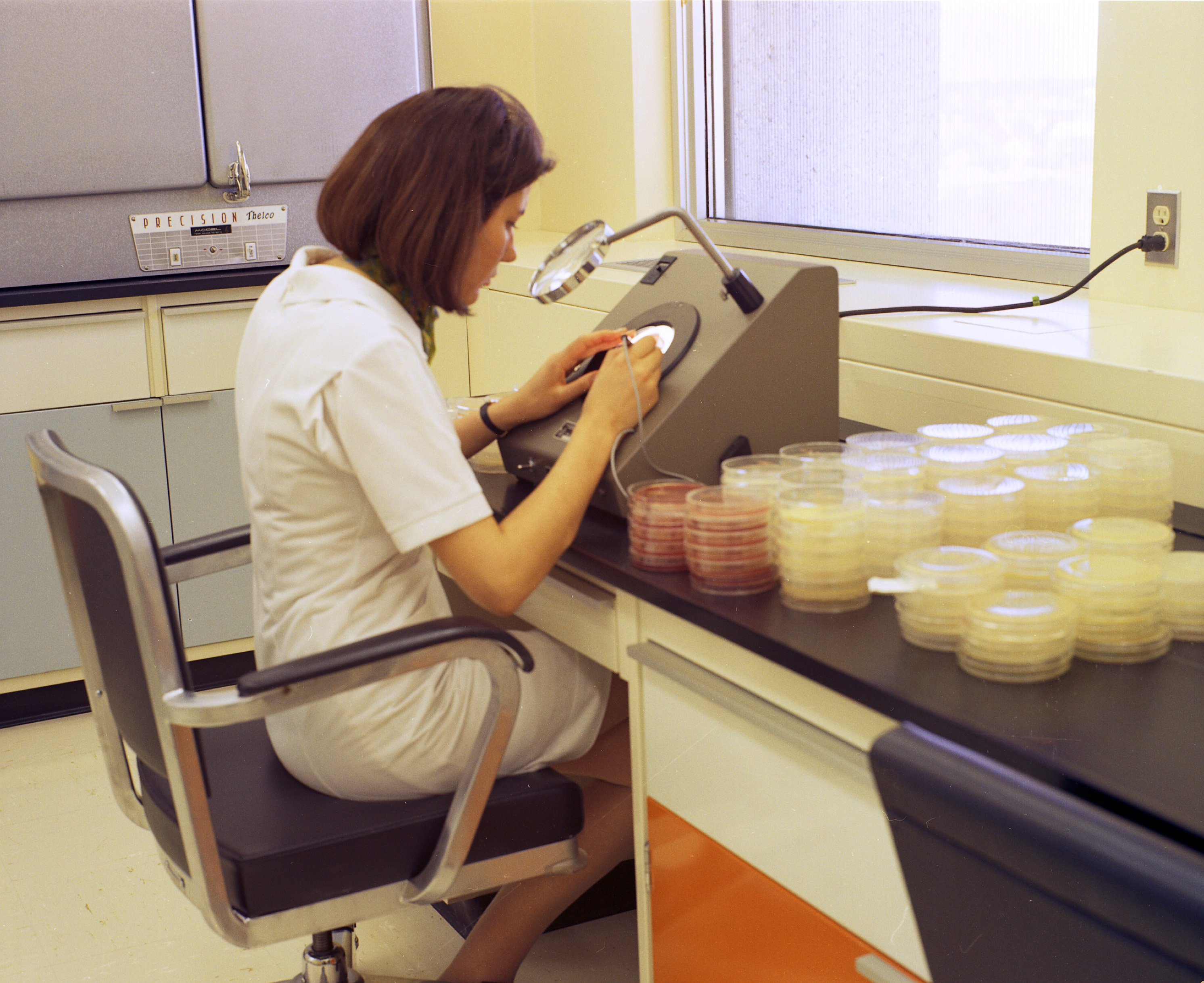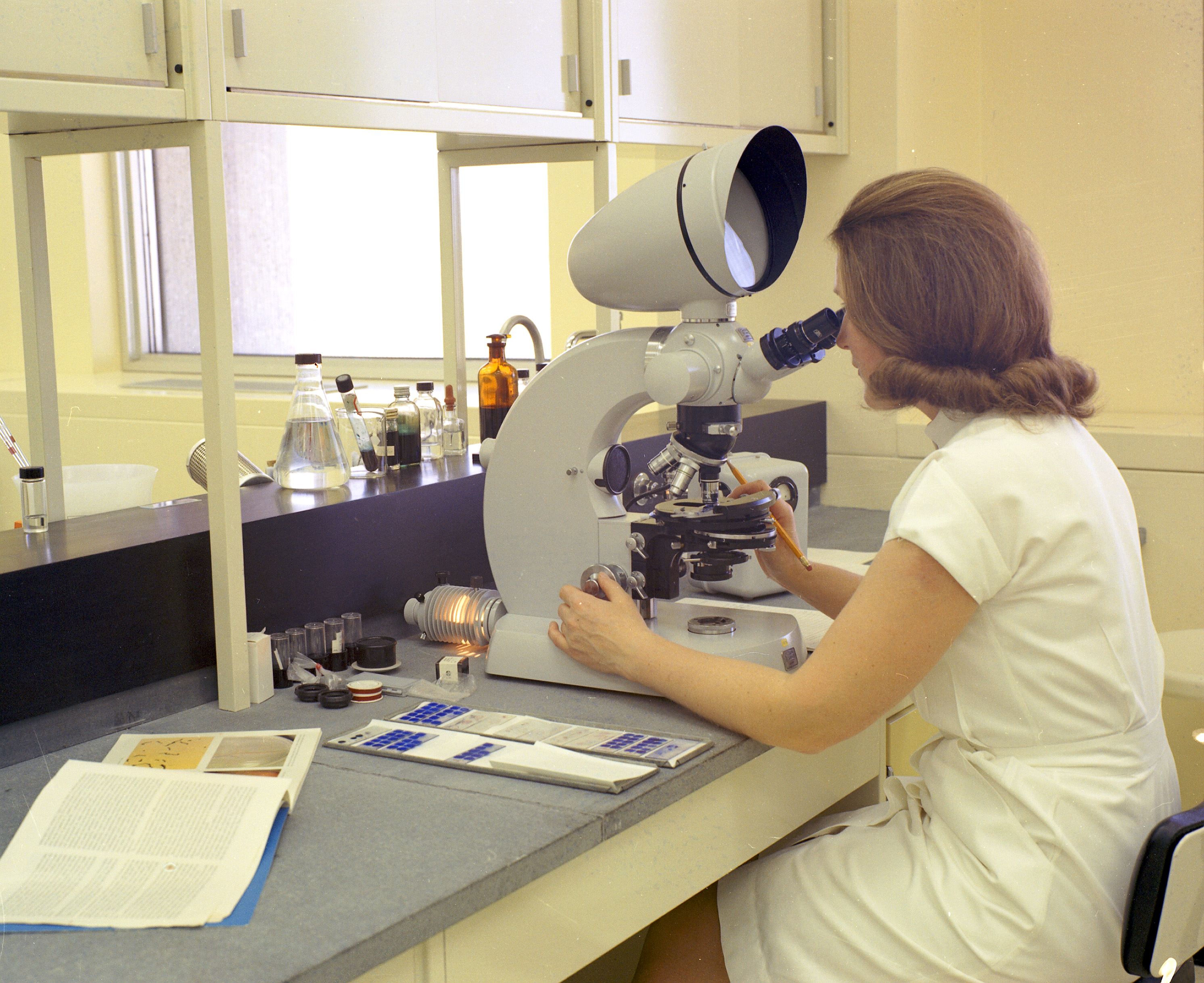 Provincial Archives of Alberta