I'm agnostic about Stevie Nicks (though I have been to The Night Of 1,0000 Stevies), but this is mesmerising.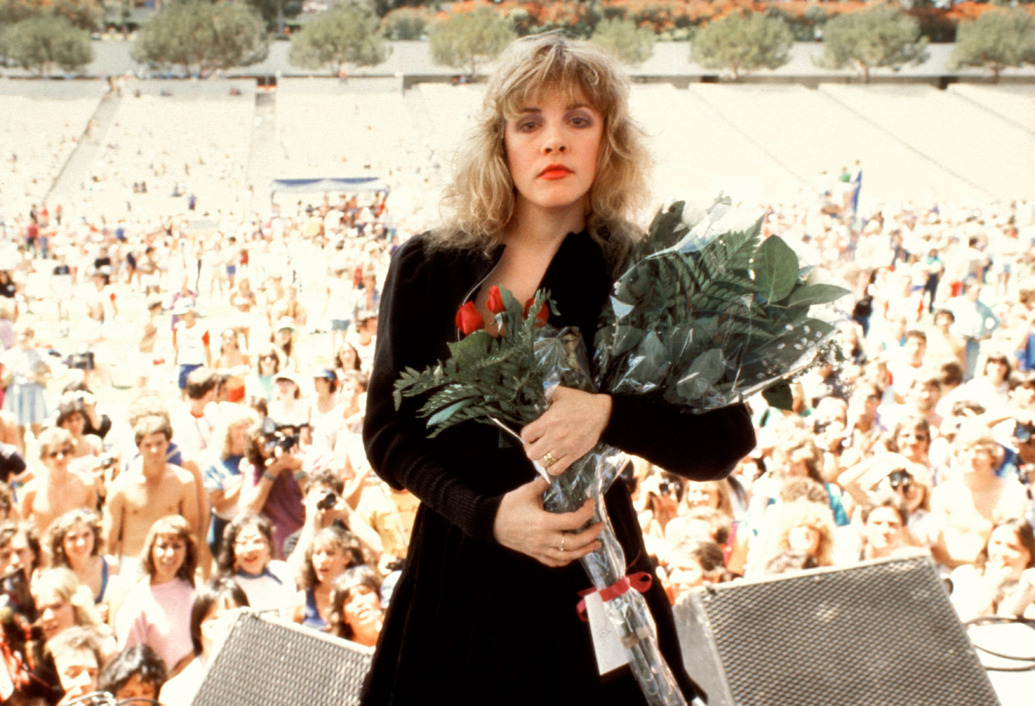 Mrs G turned me onto this. It seems Nicks was listening to a backing track of then-new composition Wild Heart as she was being made-up for a Rolling Stone photo-shoot.
The title song of her first solo album, it was a hit in 1983. Don't bother with that version – it's buffed and polished into formulaic AoR.
This is something else; Nicks and a backing singer/friend launch into the chorus again and again like there's no tomorrow. The make-up artist eventually gives up her job and looks on in awe. As do we decades later.