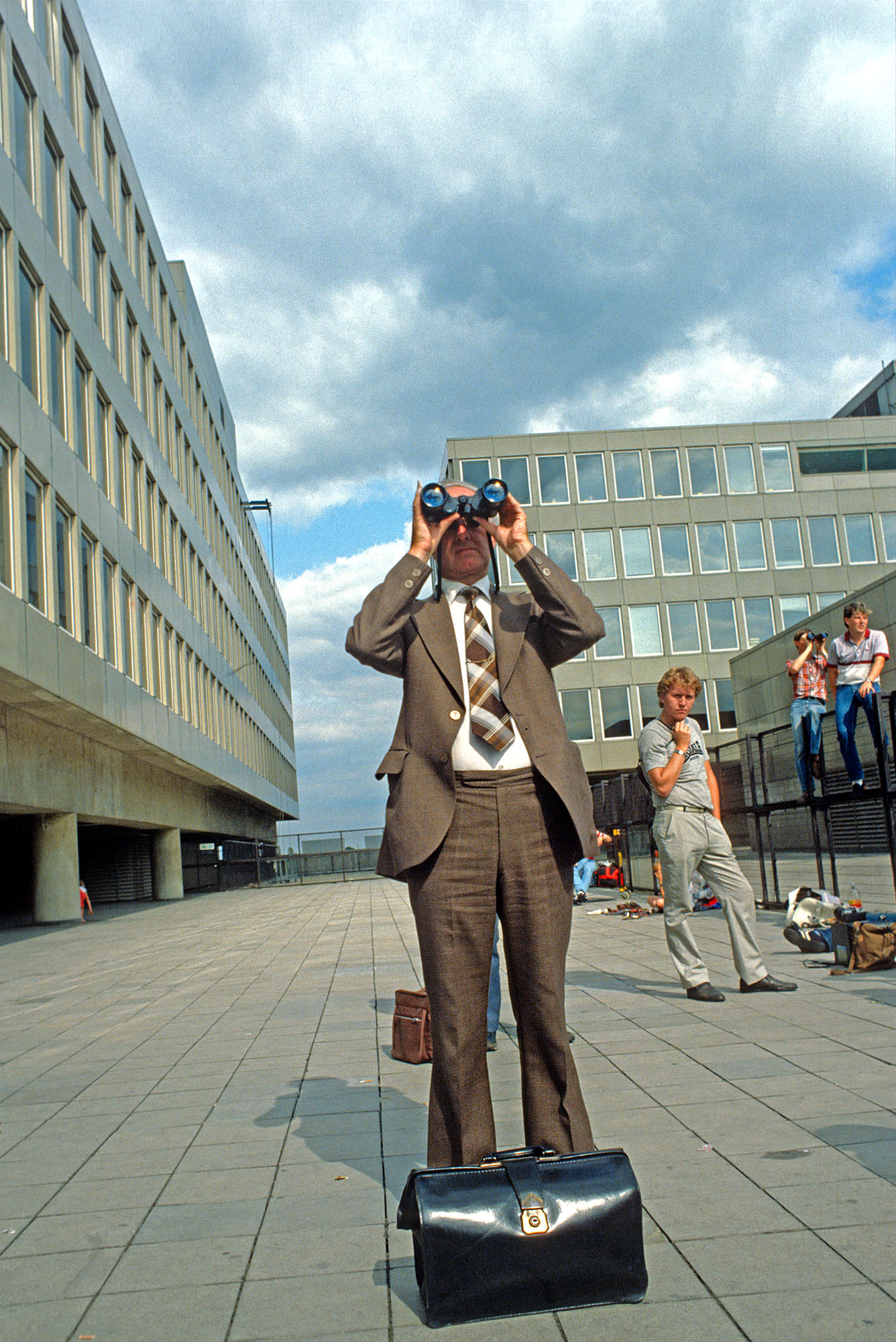 Approved by the Air Ministry for commercial flights in 1933, the small aerodrome built in the 1920s became the throbbing Gatwick Airport, London's second airport after Heathrow. The first teminal "The Beehive" (the world's first circular terminal building) was built in 1935. Scheduled air services from the new terminal began the following year. Major development work at the airport took place during the 1950s. The airport buildings were designed by Yorke Rosenberg Mardall between 1955 and 1988. In 1983, work began on the North Terminal. Alan Denney was there. And so were these planespotters.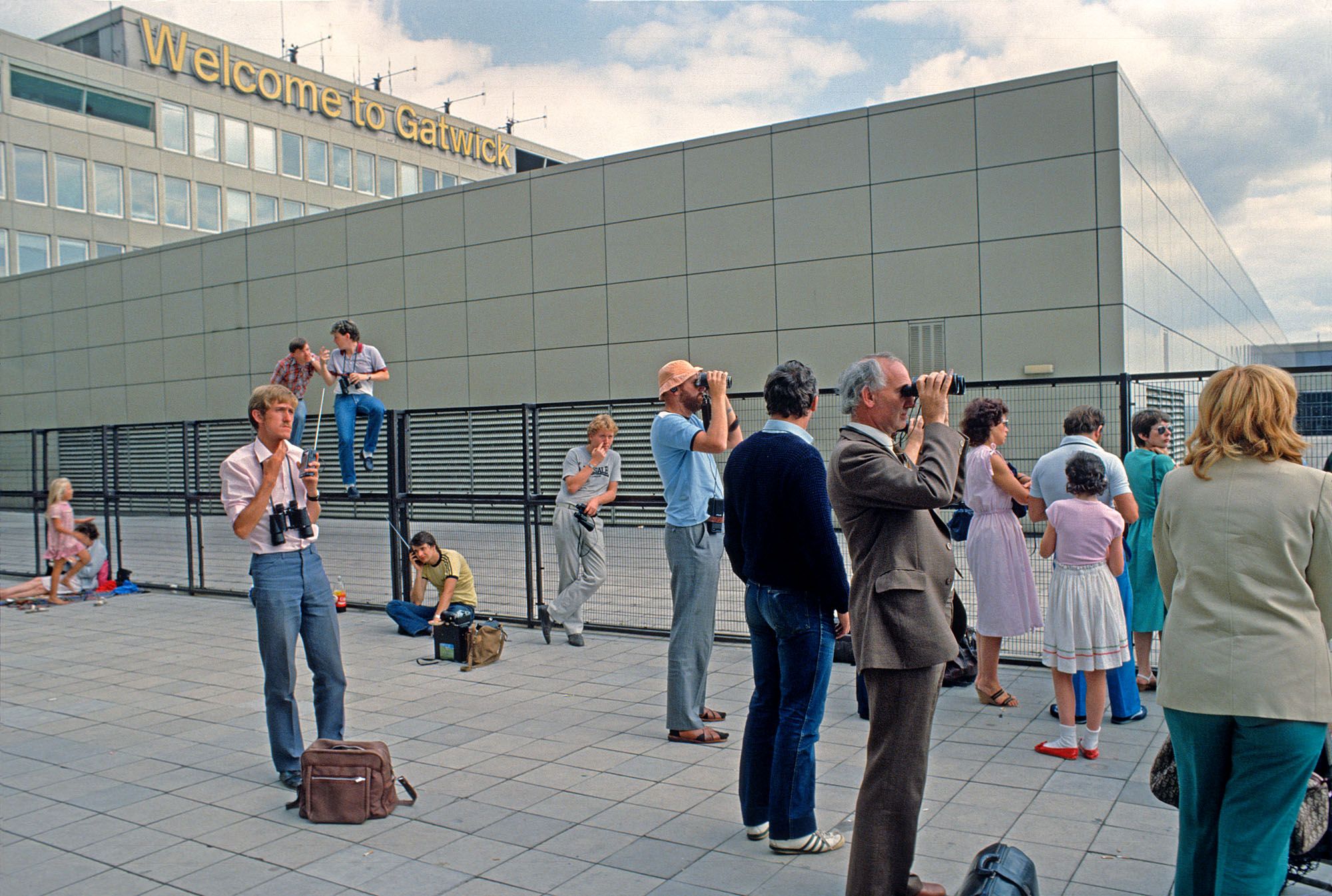 During World War II and the subsequent Cold War some countries encouraged their citizens to become "plane spotters" in an "observation corps" or similar public body for reasons of public security. Britain had the Royal Observer Corps which operated between 1925 and 1995. A journal called The Aeroplane Spotter was published in January 1940.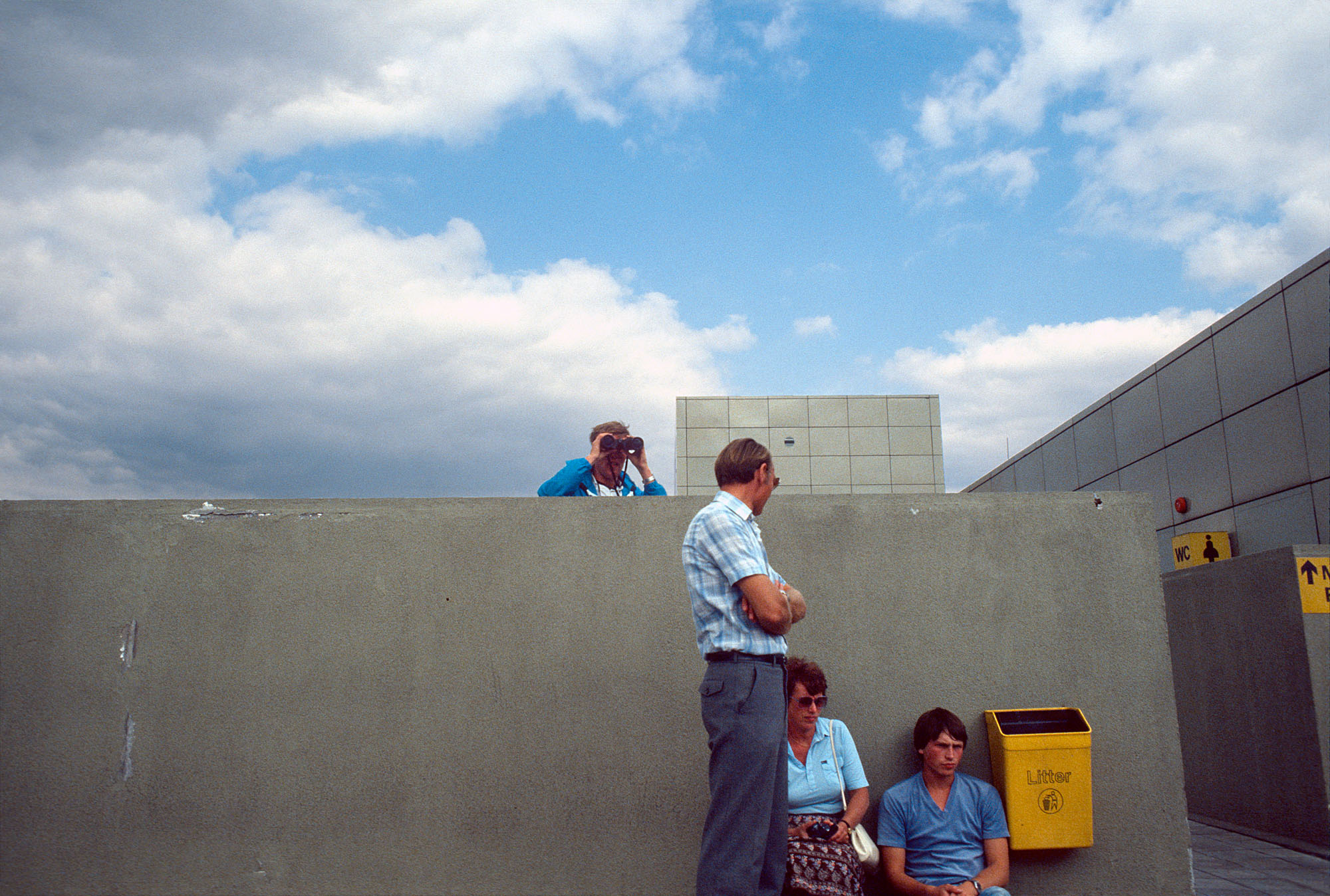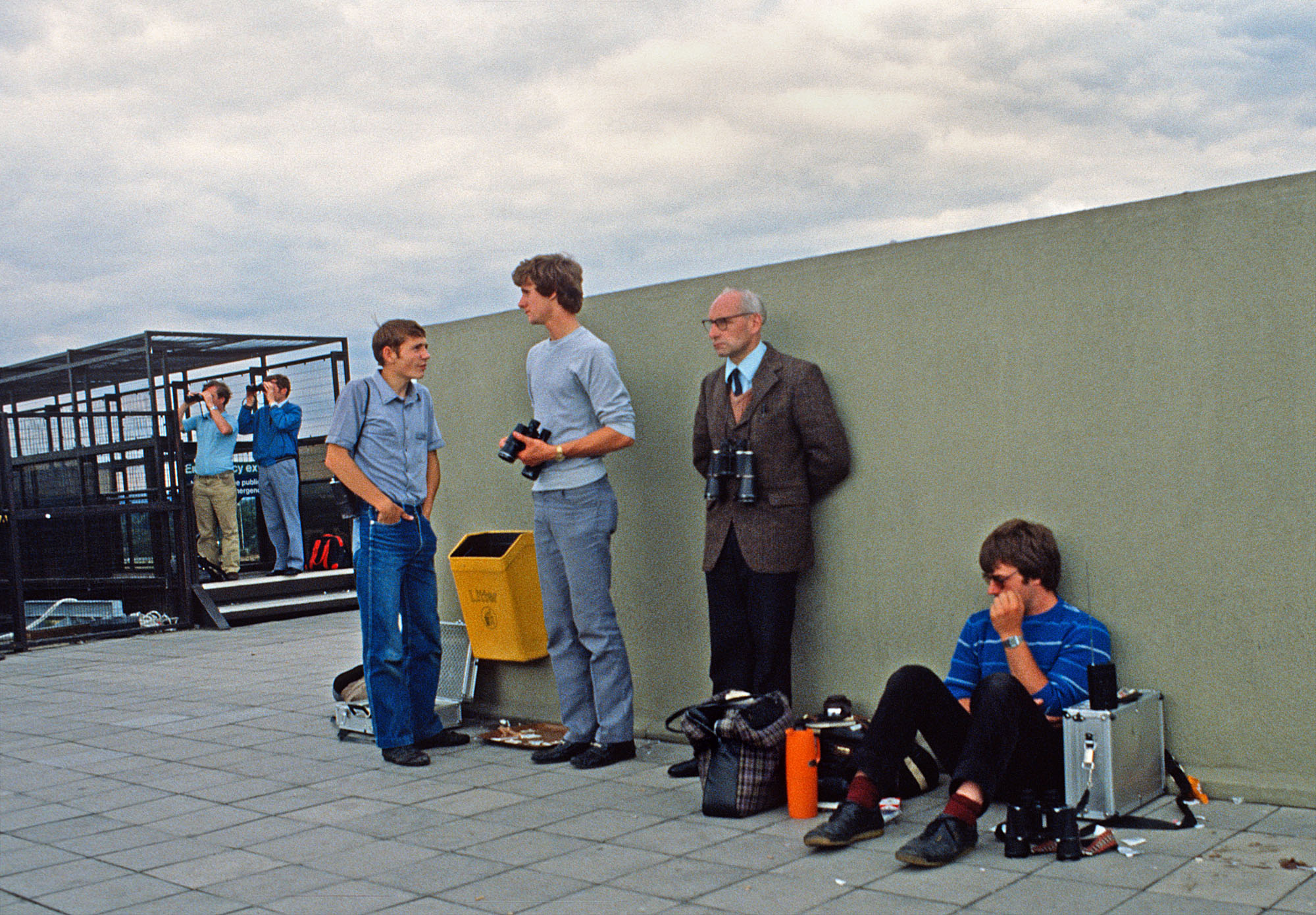 Images courtesy of Alan Denney.